Leadership
Focus: The Deadly Strategic Idea You've Never Heard Of (But Definitely Need To Know!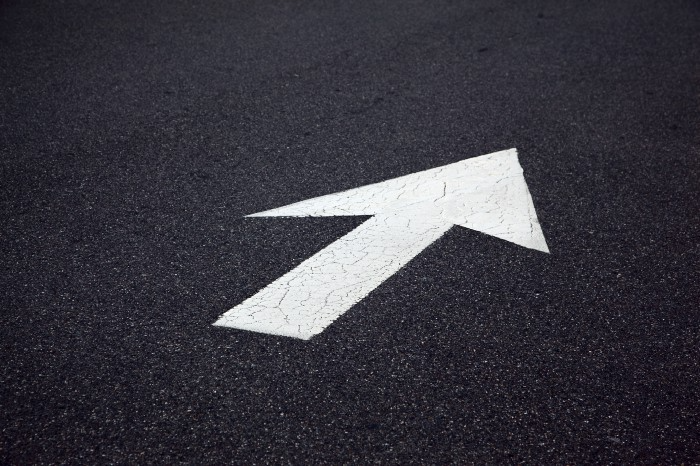 Steve Jobs' initial mission at Apple in 1997 was to destroy. He killed the Newton PDA and Macintosh clones. Apple stopped trying to please everyone under Jobs.
Afterward, there were few highly targeted moves. First, the pink iMac. Modest success. The iPod, iPhone, and iPad made Apple the world's most valuable firm. Each maneuver changed the company's center of gravity and won.
That's the idea behind Schwerpunkt, a German military term meaning "focus." Jobs didn't need to win everywhere, just where it mattered, so he focused Apple's resources on a few key goods. Finding your Schwerpunkt is more important than charts and analysis for excellent strategy.
Comparison of Relative Strength and Relative Weakness
The iPod, Apple's first major hit after Jobs' return, didn't damage Microsoft and the PC, but instead focused Apple's emphasis on a fledgling, fragmented market that generated "sucky" products. Apple couldn't have taken on the computer titans at this stage, yet it beat them.
The move into music players used Apple's particular capabilities, especially its ability to build simple, easy-to-use interfaces. Jobs' charisma and stature, along his understanding of intellectual property rights from Pixar, helped him build up iTunes store, which was a quagmire at the time.
In Good Strategy | Bad Strategy, management researcher Richard Rumelt argues that good strategy uses relative strength to counter relative weakness. To discover your main point, determine your abilities and where to effectively use them.
Steve Jobs did that at Apple. Microsoft and Dell, who controlled the computer sector at the time, couldn't enter the music player business. Both sought to produce iPod competitors but failed. Apple's iPod was nobody else's focus.
Finding The Center of Attention
In a military engagement, leaders decide where to focus their efforts by assessing commanders intent, the situation on the ground, the topography, and the enemy's posture on that terrain. Officers spend their careers learning about schwerpunkt.
Business executives must assess internal strengths including personnel, technology, and information, market context, competitive environment, and external partner ecosystems. Steve Jobs was a master at analyzing forces when he returned to Apple.
He believed Apple could integrate technology and design for the iPod and that the digital music player industry sucked. By analyzing competitors' products, he was convinced he could produce a smash by putting 1000 tunes in my pocket.
The only difficulty was there wasn't the necessary technology. External ecosystems were needed. On a trip to Japan to meet with suppliers, a Toshiba engineer claimed the company had produced a tiny memory drive approximately the size of a silver dollar.
Jobs knew the memory drive was his focus. He wrote a $10 million cheque and acquired exclusive technical rights. For a time, none of his competitors would be able to recreate his iPod with the 1000 songs in my pocket.
How to Enter the OODA Loop
John Boyd invented the OODA loop as a pilot to better his own decision-making. First OBSERVE your surroundings, then ORIENT that information using previous knowledge and experiences. Then you DECIDE and ACT, which changes the circumstance you must observe, orient, decide, and act on.
Steve Jobs used the OODA loop to decide to give Toshiba $10 million for a technology it had no use for. He compared the new information with earlier observations about the digital music market.
Then something much more interesting happened. The iPod was an instant hit, changing competition. Other computer businesses that competed in laptops, desktops, and servers created digital music players. Microsoft's Zune came out in 2006, Dell's Digital Jukebox in 2004. Both flopped.
By then, Apple was poised to unveil the iPhone, which would cause its competitors to Observe, Orient, Decide, and Act. Boyd named this OODA Loop infiltration. They couldn't gain the initiative by constantly reacting to Apple.
Microsoft and Dell were titans back then, but it's hard to recall. Apple went from near bankruptcy to crushing its competition via Schwerpunkt.
Rather than a destination, it is a journey
Trying to win everywhere is a strategic blunder. Win significant fights, not trivial skirmishes. Identifying a focal point to direct resources and efforts is the essence of Schwerpunkt.
When Steve Jobs returned to Apple, PC firms were competing, but he focused on digital music players, and the iPod made Apple a player. He launched the iPhone when his competitors were still reacting. When Steve Jobs said, "One more thing," at the end of a product presentation, he had a new focus.
Schwerpunkt isn't static; it's dynamic. Jobs' ability to observe, refocus, and modify the competitive backdrop allowed Apple to innovate consistently. His strategy was tailored to Apple's capabilities, customers, and ecosystem. Microsoft or Dell, better suited for the enterprise sector, couldn't succeed with a comparable approach.
There is no optimal strategy, only ones suited to a given environment, when relative strength might be used against relative weakness. Discovering the center of gravity where you can break through is more of a journey than a destination; it will become evident after you reach.
Peter Thiels's Multi-Billion Dollar Net Worth's Unknown Philosopher
Peter Thiel studied philosophy as an undergraduate.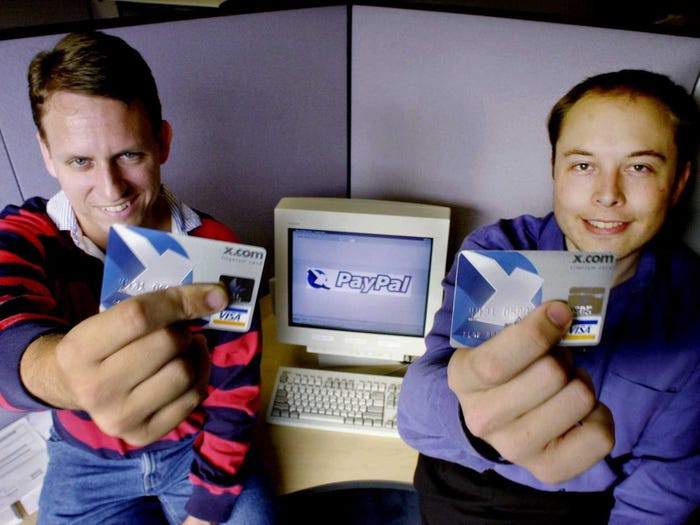 Peter Thiel has $7.36 billion.
Peter is a world-ranked chess player, has a legal degree, and has written profitable novels.
In 1999, he co-founded PayPal with Max Levchin, which merged with X.com.
Peter Thiel made $55 million after selling the company to eBay for $1.5 billion in 2002.
You may be wondering…
How did Peter turn $55 million into his now multi-billion dollar net worth?
One amazing investment?
Facebook.
Thiel was Facebook's first external investor. He bought 10% of the company for $500,000 in 2004.
This investment returned 159% annually, 200x in 8 years.
By 2012, Thiel sold almost all his Facebook shares, becoming a billionaire.
What was the investment thesis of Peter?
This investment appeared ridiculous. Facebook was an innovative startup.
Thiel's $500,000 contribution transformed Facebook.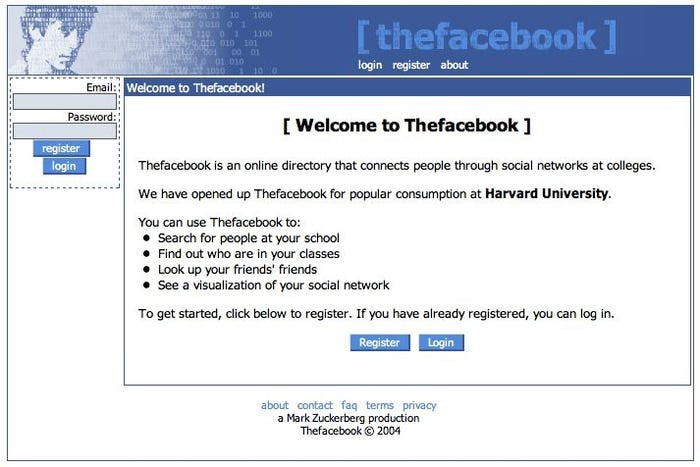 Harvard students have access to Facebook's 8 features and 1 photo per profile.
How did Peter determine that this would be a wise investment, then?
Facebook is a mimetic desire machine.
Social media's popularity is odd. Why peek at strangers' images on a computer?
Peter Thiel studied under French thinker Rene Girard at Stanford.
Mimetic Desire explains social media's success.
Mimetic Desire is the idea that humans desire things simply because other people do.
If nobody wanted it, would you?
Would you desire a family, a luxury car, or expensive clothes if no one else did? Girard says no.
People we admire affect our aspirations because we're social animals. Every person has a role model.
Our nonreligious culture implies role models are increasingly other humans, not God.
The idea explains why social media influencers are so powerful.
Why would Andrew Tate or Kim Kardashian matter if people weren't mimetic?
Humanity is fundamentally motivated by social comparison.
Facebook takes advantage of this need for social comparison, and puts it on a global scale.
It aggregates photographs and updates from millions of individuals.
Facebook mobile allows 24/7 social comparison.
Thiel studied mimetic desire with Girard and realized Facebook exploits the urge for social comparison to gain money.
Social media is more significant and influential than ever, despite Facebook's decline.
Thiel and Girard show that applied philosophy (particularly in business) can be immensely profitable.
Provide a product roadmap that can withstand startup velocities
This is how to build a car while driving.

Building a high-growth startup is compared to building a car while it's speeding down the highway.
How to plan without going crazy? Or, without losing team, board, and investor buy-in?
I just delivered our company's product roadmap for the rest of the year. Complete. Thorough. Page-long. I'm optimistic about its chances of surviving as everything around us changes, from internal priorities to the global economy.
It's tricky. This isn't the first time I've created a startup roadmap. I didn't invent a document. It took time to deliver a document that will be relevant for months.
Goals matter.
Although they never change, goals are rarely understood.
This is the third in a series about a startup's unique roadmapping needs. Velocity is the intensity at which a startup must produce to survive.
A high-growth startup moves at breakneck speed, which I alluded to when I said priorities and economic factors can change daily or weekly.
At that speed, a startup's roadmap must be flexible, bend but not break, and be brief and to the point. I can't tell you how many startups and large companies develop a product roadmap every quarter and then tuck it away.
Big, wealthy companies can do this. It's suicide for a startup.
The drawer thing happens because startup product roadmaps are often valid for a short time. The roadmap is a random list of features prioritized by different company factions and unrelated to company goals.
It's not because the goals changed that a roadmap is shelved or ignored. Because the company's goals were never communicated or documented in the context of its product.
In the previous post, I discussed how to turn company goals into a product roadmap. In this post, I'll show you how to make a one-page startup roadmap.
In a future post, I'll show you how to follow this roadmap. This roadmap helps you track company goals, something a roadmap must do.
Be vague for growth, but direct for execution.
Here's my plan. The real one has more entries and more content in each.

Let's discuss smaller boxes.
Product developers and engineers know that the further out they predict, the more wrong they'll be. When developing the product roadmap, this rule is ignored. Then it bites us three, six, or nine months later when we haven't even started.
Why do we put everything in a product roadmap like a project plan?
Yes, I know. We use it when the product roadmap isn't goal-based.
A goal-based roadmap begins with a document that outlines each goal's idea, execution, growth, and refinement.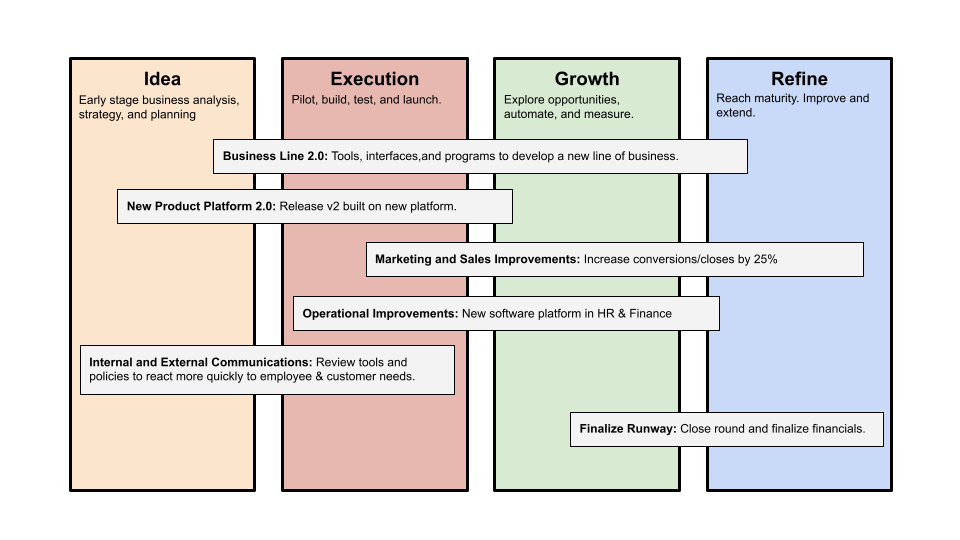 Once the goals are broken down into epics, initiatives, projects, and programs, only the idea and execution phases should be modeled. Any goal growth or refinement items should be vague and loosely mapped.
Why? First, any idea or execution-phase goal will result in growth initiatives that are unimaginable today. Second, internal priorities and external factors will change, but the goals won't. Locking items into calendar slots reduces flexibility and forces deviation from the single source of truth.
No soothsayers. Predicting the future is pointless; just prepare.
A map is useless if you don't know where you're going.
As we speed down the road, the car and the road will change. Goals define the destination.
This quarter and next quarter's roadmap should be set. After that, you should track destination milestones, not how to get there.
When you do that, even the most critical investors will understand the roadmap and buy in. When you track progress at the end of the quarter and revise your roadmap, the destination won't change.
Quit worrying about Twitter: Elon moves quickly before refining
Elon's rides start rough, but then...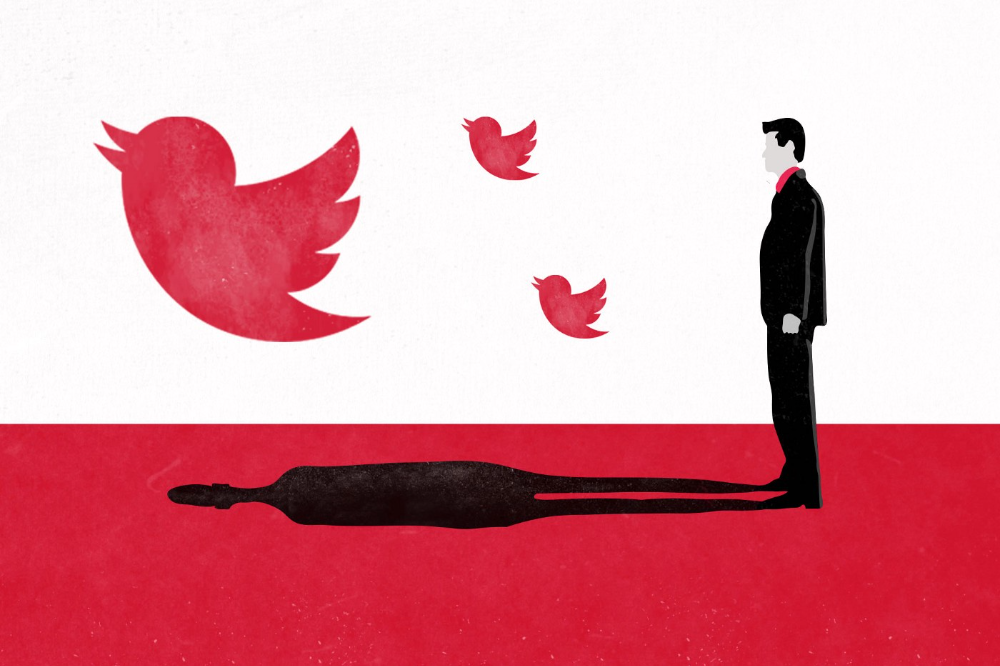 Elon Musk has never been so hated.
They don't get Elon.
He began using PayPal in this manner.

He began with SpaceX in a similar manner.

He began with Tesla in this manner.
Disruptive.
Elon had rocky starts. His creativity requires it. Just like writing a first draft.
His fastest way to find the way is to avoid it.
PayPal's pricey launch
PayPal was a 1999 business flop.
They were considered insane.
Elon and his co-founders had big plans for PayPal. They adopted the popular philosophy of the time, exchanging short-term profit for growth, and pulled off a miracle just before the bubble burst.
PayPal was created as a dollar alternative. Original PayPal software allowed PalmPilot money transfers. Unfortunately, there weren't enough PalmPilot users.
Since everyone had email, the company emailed payments. Costs rose faster than sales.
The startup wanted to get a million subscribers by paying $10 to sign up and $10 for each referral. Elon thought the price was fair because PayPal made money by charging transaction fees. They needed to make money quickly.
A Wall Street Journal article valuing PayPal at $500 million attracted investors. The dot-com bubble burst soon after they rushed to get financing.
Musk and his partners sold PayPal to eBay for $1.5 billion in 2002. Musk's most successful company was PayPal.
SpaceX's start-up error
Elon and his friends bought a reconditioned ICBM in Russia in 2002.
He planned to invest much of his wealth in a stunt to promote NASA and space travel.
Many called Elon crazy.
The goal was to buy a cheap Russian rocket to launch mice or plants to Mars and return them. He thought SpaceX would revive global space interest. After a bad meeting in Moscow, Elon decided to build his own rockets to undercut launch contracts.
Then SpaceX was founded.
Elon's plan was harder than expected.
Explosions followed explosions.
Millions lost on cargo.

Millions lost on the rockets.
Investors thought Elon was crazy, but he wasn't.
NASA's biggest competitor became SpaceX. NASA hired SpaceX to handle many of its missions.
Tesla's shaky beginning
Tesla began shakily.
Clients detested their roadster.

They continued to miss deadlines.
Lotus would handle the car while Tesla focused on the EV component, easing Tesla's entry. The business experienced elegance creep. Modifying specific parts kept the car from getting worse.
Cost overruns, delays, and other factors changed the Elise-like car's appearance. Only 7% of the Tesla Roadster's parts matched its Lotus twin.
Tesla was about to die.
Elon saved the mess as CEO.
He fired 25% of the workforce to reduce costs.
Elon Musk transformed Tesla into the world's most valuable automaker by running it like a startup.
Tesla hasn't spent a dime on advertising. They let the media do the talking by investing in innovation.
Elon sheds. Elon tries. Elon learns. Elon refines.
Twitter doesn't worry me.
The media is shocked. I'm not.
This is just Elon being Elon.
Elon makes lean.

Elon tries new things.

Elon listens to feedback.

Elon refines.
Besides Twitter will always be Twitter.
An Approach to Product Strategy
I've been pondering product strategy and how to articulate it. Frameworks helped guide our thinking.
If your teams aren't working together or there's no clear path to victory, your product strategy may not be well-articulated or communicated (if you have one).
Before diving into a product strategy's details, it's important to understand its role in the bigger picture — the pieces that move your organization forward.
the overall picture
A product strategy is crucial, in my opinion. It's part of a successful product or business. It's the showpiece.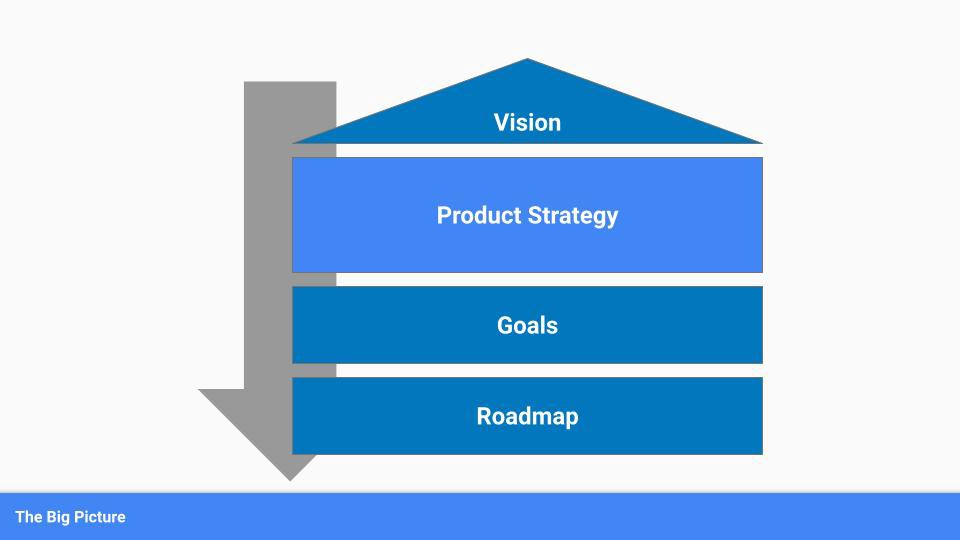 To simplify, we'll discuss four main components:
Vision

Product Management

Goals

Roadmap
Vision
Your company's mission? Your company/product in 35 years? Which headlines?
The vision defines everything your organization will do in the long term. It shows how your company impacted the world. It's your organization's rallying cry.
An ambitious but realistic vision is needed.
Without a clear vision, your product strategy may be inconsistent.
Product Management
Our main subject. Product strategy connects everything. It fulfills the vision.
In Part 2, we'll discuss product strategy.
Goals
This component can be goals, objectives, key results, targets, milestones, or whatever goal-tracking framework works best for your organization.
These product strategy metrics will help your team prioritize strategies and roadmaps.
Your company's goals should be unified. This fuels success.
Roadmap
The roadmap is your product strategy's timeline. It provides a prioritized view of your team's upcoming deliverables.
A roadmap is time-bound and includes measurable goals for your company. Your team's steps and capabilities for executing product strategy.
If your team has trouble prioritizing or defining a roadmap, your product strategy or vision is likely unclear.
Formulation of a Product Strategy
Now that we've discussed where your product strategy fits in the big picture, let's look at a framework.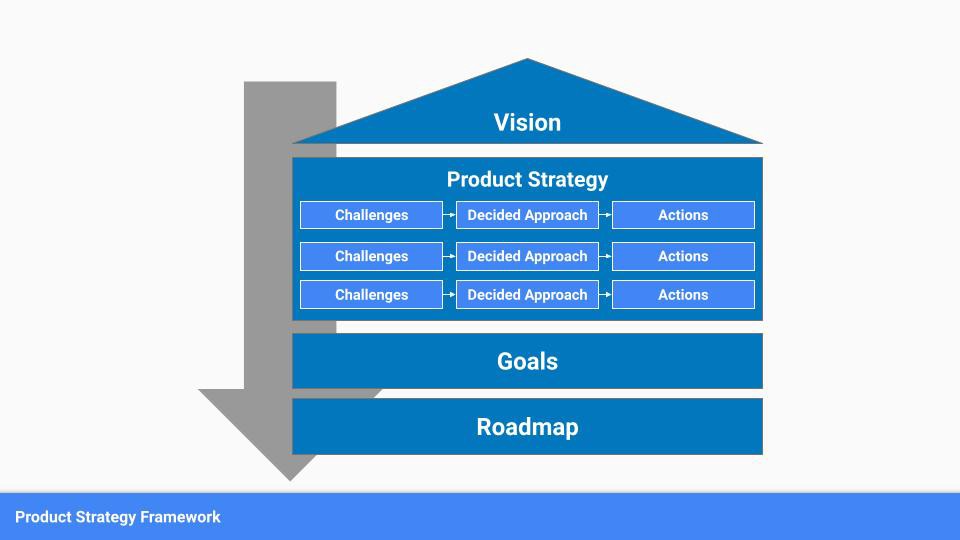 A product strategy should include challenges, an approach, and actions.
Challenges
First, analyze the problems/situations you're solving. It can be customer- or company-focused.
The analysis should explain the problems and why they're important. Try to simplify the situation and identify critical aspects.
Some questions:
What issues are we attempting to resolve?

What obstacles—internal or otherwise—are we attempting to overcome?

What is the opportunity, and why should we pursue it, in your opinion?
Decided Method
Second, describe your approach. This can be a set of company policies for handling the challenge. It's the overall approach to the first part's analysis.
The approach can be your company's bets, the solutions you've found, or how you'll solve the problems you've identified.
Again, these questions can help:
What is the value that we hope to offer to our clients?

Which market are we focusing on first?

What makes us stand out? Our benefit over rivals?
Actions
Third, identify actions that result from your approach. Second-part actions should be these.
Coordinate these actions. You may need to add products or features to your roadmap, acquire new capabilities through partnerships, or launch new marketing campaigns. Whatever fits your challenges and strategy.
Final questions:
What skills do we need to develop or obtain?

What is the chosen remedy? What are the main outputs?

What else ought to be added to our road map?
Put everything together
… and iterate!
Strategy isn't one-and-done. Changes occur. Economies change. Competitors emerge. Customer expectations change.
One unexpected event can make strategies obsolete quickly. Muscle it. Review, evaluate, and course-correct your strategies with your teams. Quarterly works. In a new or unstable industry, more often.