Society & Culture
Why personal ambition and poor leadership caused Google layoffs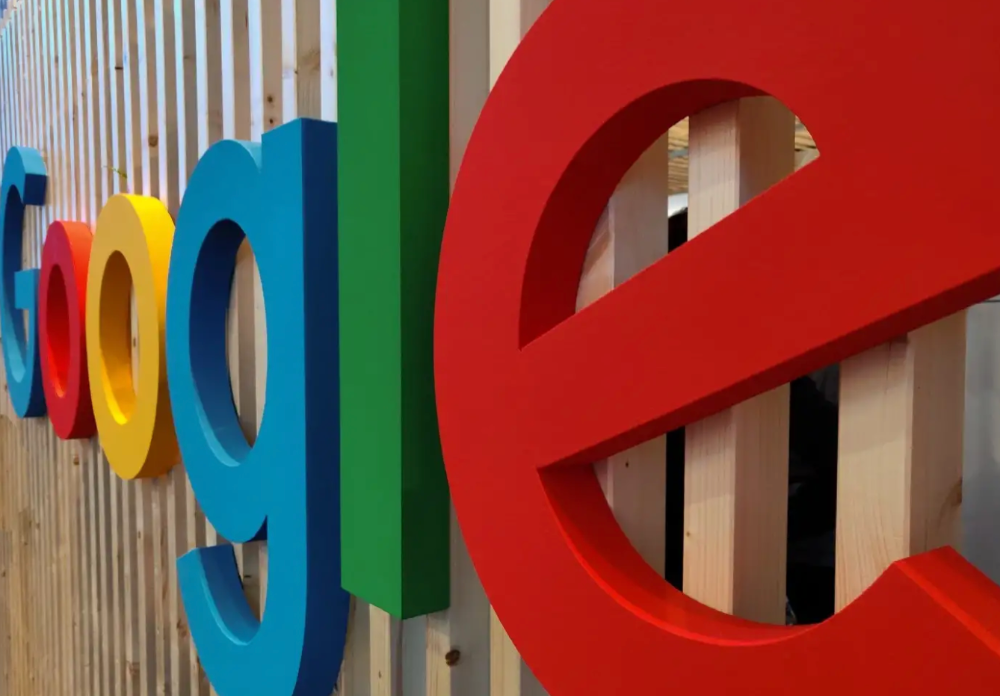 Google announced 6% layoffs recently (or 12,000 people). This aligns it with most tech companies. A publicly contrite CEO explained that they had overhired during the COVID-19 pandemic boom and had to address it, but they were sorry and took full responsibility. I thought this was "bullshit" too. Meta, Amazon, Microsoft, and others must feel similarly. I spent 10 years at Google, and these things don't reflect well on the company's leaders.
All publicly listed companies have a fiduciary duty to act in the best interests of their shareholders. Dodge vs. Ford Motor Company established this (1919). Henry Ford wanted to reduce shareholder payments to offer cheaper cars and better wages. Ford stated.
My ambition is to employ still more men, to spread the benefits of this industrial system to the greatest possible number, to help them build up their lives and their homes. To do this we are putting the greatest share of our profits back in the business.
The Dodge brothers, who owned 10% of Ford, opposed this and sued Ford for the payments to start their own company. They won, preventing Ford from raising prices or salaries. If you have a vocal group of shareholders with the resources to sue you, you must prove you are acting in their best interests. Companies prioritize shareholders. Giving activist investors a stick to threaten you almost enshrines short-term profit over long-term thinking.
This underpins Google's current issues. Institutional investors who can sue Google see it as a wasteful company they can exploit. That doesn't mean you have to maximize profits (thanks to those who pointed out my ignorance of US corporate law in the comments and on HN), but it allows pressure. I feel for those navigating this. This is about unrestrained capitalism.
When Google went public, Larry Page and Sergey Brin knew the risks and worked hard to keep control. In their Founders' Letter to investors, they tried to set expectations for the company's operations.
Our long-term focus as a private company has paid off. Public companies do the same. We believe outside pressures lead companies to sacrifice long-term opportunities to meet quarterly market expectations.
The company has transformed since that letter. The company has nearly 200,000 full-time employees and a trillion-dollar market cap. Large investors have bought company stock because it has been a good long-term bet. Why are they restless now?
Other big tech companies emerged and fought for top talent. This has caused rising compensation packages. Google has also grown rapidly (roughly 22,000 people hired to the end of 2022). At $300,000 median compensation, those 22,000 people added $6.6 billion in salary overheads in 2022. Exorbitant. If the company still makes $16 billion every quarter, maybe not. Investors wonder if this value has returned.
Investors are right. Google uses people wastefully. However, by bluntly reducing headcount, they're not addressing the root causes and hurting themselves. No studies show that downsizing this way boosts productivity. There is plenty of evidence that they'll lose out because people will be risk-averse and distrust their leadership.
The company's approach also stinks. Finding out that you no longer have a job because you can't log in anymore (sometimes in cases where someone is on call for protecting your production systems) is no way to fire anyone. Being with a narcissistic sociopath is like being abused. First, you receive praise and fancy perks for making the cut. You're fired by text and ghosted. You're told to appreciate the generous severance package. This firing will devastate managers and teams. This type of firing will take years to recover self-esteem. Senior management contributed to this. They chose the expedient answer, possibly by convincing themselves they were managing risk and taking the Macbeth approach of "If it were done when 'tis done, then 'twere well It were done quickly".
Recap. Google's leadership did a stupid thing—mass firing—in a stupid way. How do we get rid of enough people to make investors happier? and "have 6% less people." Empathetic leaders should not emulate Elon Musk. There is no humane way to fire 12,000 people, but there are better ways. Why is Google so wasteful?
Ambition answers this. There aren't enough VP positions for a group of highly motivated, ambitious, and (increasingly) ruthless people. I've loitered around the edges of this world and a large part of my value was to insulate my teams from ever having to experience it. It's like Game of Thrones played out through email and calendar and over video call.
Your company must look a certain way to be promoted to director or higher. You need the right people at the right levels under you. Long-term, growing your people will naturally happen if you're working on important things. This takes time, and you're never more than 6–18 months from a reorg that could start you over. Ambitious people also tend to be impatient. So, what do you do?
Hiring and vanity projects. To shape your company, you hire at the right levels. You value vanity metrics like active users over product utility. Your promo candidates get through by subverting the promotion process. In your quest for growth, you avoid performance managing people out. You avoid confronting toxic peers because you need their support for promotion. Your cargo cult gets you there.
Its ease makes Google wasteful. Since they don't face market forces, the employees don't see it as a business. Why would you do when the ads business is so profitable? Complacency causes senior leaders to prioritize their own interests. Empires collapse. Personal ambition often trumped doing the right thing for users, the business, or employees. Leadership's ambition over business is the root cause. Vanity metrics, mass hiring, and vague promises have promoted people to VP. Google goes above and beyond to protect senior leaders.
The decision-makers and beneficiaries are not the layoffees. Stock price increase beneficiaries. The people who will post on LinkedIn how it is about misjudging the market and how they're so sorry and take full responsibility. While accumulating wealth, the dark room dwellers decide who stays and who goes. The billionaire investors. Google should start by addressing its bloated senior management, but — as they say — turkeys don't vote for Christmas. It should examine its wastefulness and make tough choices to fix it. A 6% cut is a blunt tool that admits you're not running your business properly. why aren't the people running the business the ones shortly to be entering the job market?
This won't fix Google's wastefulness. The executives may never regain trust after their approach. Suppressed creativity. Business won't improve. Google will have lost its founding vision and us all. Large investors know they can force Google's CEO to yield. The rich will get richer and rationalize leaving 12,000 people behind. Cycles repeat.
It doesn't have to be this way. In 2013, Nintendo's CEO said he wouldn't fire anyone for shareholders. Switch debuted in 2017. Nintendo's stock has increased by nearly five times, or 19% a year (including the drop most of the stock market experienced last year). Google wasted 12,000 talented people. To please rich people.
Don't treat Elon Musk like Trump.
He's not the President. Stop treating him like one.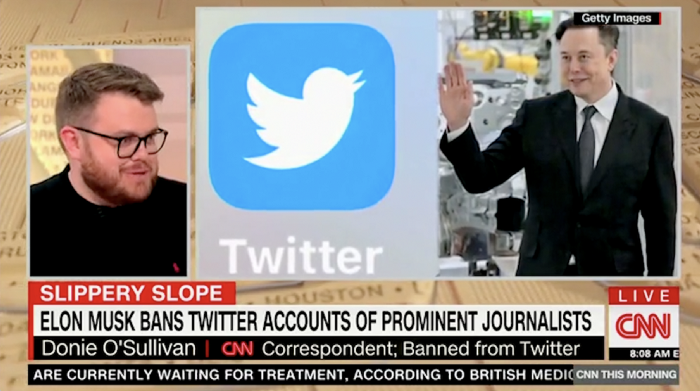 Elon Musk tweeted from Qatar, where he was watching the World Cup Final with Jared Kushner.
Musk's subsequent Tweets were as normal, basic, and bland as anyone's from a World Cup Final: It's depressing to see the world's richest man looking at his phone during a grand ceremony. Rich guy goes to rich guy event didn't seem important.
Before Musk posted his should-I-step-down-at-Twitter poll, CNN ran a long segment asking if it was hypocritical for him to reveal his real-time location after defending his (very dumb) suspension of several journalists for (supposedly) revealing his assassination coordinates by linking to a site that tracks Musks private jet. It was hard to ignore CNN's hypocrisy: It covered Musk as Twitter CEO like President Trump. EVERY TRUMP STORY WAS BASED ON HIM SAYING X, THEN DOING Y. Trump would do something horrific, lie about it, then pretend it was fine, then condemn a political rival who did the same thing, be called hypocritical, and so on. It lasted four years. Exhausting.
It made sense because Trump was the President of the United States. The press's main purpose is to relentlessly cover and question the president.
It's strange to say this out. Twitter isn't America. Elon Musk isn't a president. He maintains a money-losing social media service to harass and mock people he doesn't like. Treating Musk like Trump, as if he should be held accountable like Trump, shows a startling lack of perspective. Some journalists treat Twitter like a country.
The compulsive, desperate way many journalists utilize the site suggests as much. Twitter isn't the town square, despite popular belief. It's a place for obsessives to meet and converse. Journalists say they're breaking news. Their careers depend on it. They can argue it's a public service. Nope. It's a place lonely people go to speak all day. Twitter. So do journalists, Trump, and Musk. Acting as if it has a greater purpose, as if it's impossible to break news without it, or as if the republic is in peril is ludicrous. Only 23% of Americans are on Twitter, while 25% account for 97% of Tweets. I'd think a large portion of that 25% are journalists (or attention addicts) chatting to other journalists. Their loudness makes Twitter seem more important than it is. Nope. It's another stupid website. They were there before Twitter; they will be there after Twitter. It's just a website. We can all get off it if we want. Most of us aren't even on it in the first place.
Musk is a website-owner. No world leader. He's not as accountable as Trump was. Musk is cable news's primary character now that Trump isn't (at least for now). Becoming a TV news anchor isn't as significant as being president. Elon Musk isn't as important as we all pretend, and Twitter isn't even close. Twitter is a dumb website, Elon Musk is a rich guy going through a midlife crisis, and cable news is lazy because its leaders thought the entire world was on Twitter and are now freaking out that their playground is being disturbed.
I've said before that you need to leave Twitter, now. But even if you're still on it, we need to stop pretending it matters more than it does. It's a site for lonely attention addicts, from the man who runs it to the journalists who can't let go of it. It's not a town square. It's not a country. It's not even a successful website. Let's stop pretending any of it's real. It's not.
What Happens When You Sell Your House, Never Buying It Again, Reverse the American Dream
Homeownership isn't the only life pattern.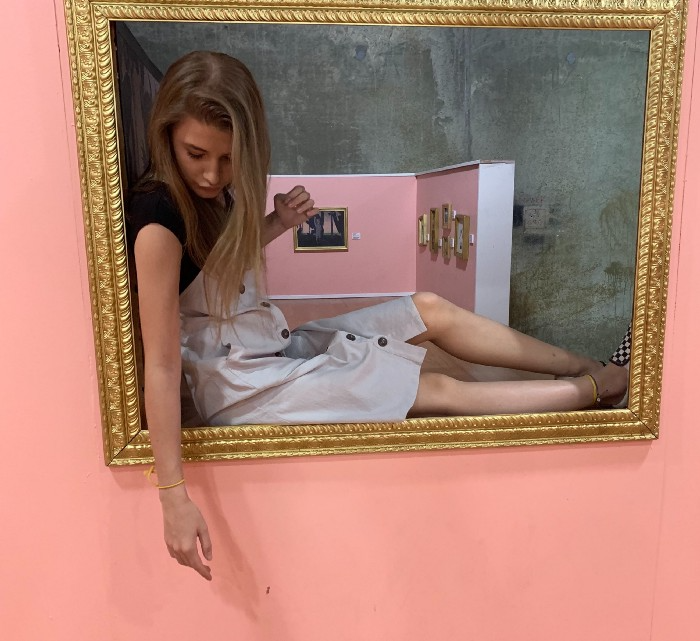 Want to irritate people?
My party trick is to say I used to own a house but no longer do.
I no longer wish to own a home, not because I lost it or because I'm moving.
It was a long-term plan. It was more deliberate than buying a home. Many people are committed for this reason.
Poppycock.
Anyone who told me that owning a house (or striving to do so) is a must is wrong.
Because, URGH.
One pattern for life is to own a home, but there are millions of others.
You can afford to buy a home? Go, buddy.
You think you need 1,000 square feet (or more)? You think it's non-negotiable in life?
Nope.
It's insane that society forces everyone to own real estate, regardless of income, wants, requirements, or situation. As if this trade brings happiness, stability, and contentment.
Take it from someone who thought this for years: drywall isn't happy. Living your way brings contentment.
That's in real estate. It may also be renting a small apartment in a city that makes your soul sing, but you can't afford the downpayment or mortgage payments.
Living or traveling abroad is difficult when your life savings are connected to something that eats your money the moment you sign.
#vanlife, which seems like torment to me, makes some people feel alive.
I've seen co-living, vacation rental after holiday rental, living with family, and more work.
Insisting that home ownership is the only path in life is foolish and reduces alternative options.
How little we question homeownership is a disgrace.
No one challenges a homebuyer's motives. We congratulate them, then that's it.
When you offload one, you must answer every question, even if you have a loose screw.
Why do you want to sell?

Do you have any concerns about leaving the market?

Why would you want to renounce what everyone strives for?

Why would you want to abandon a beautiful place like that?

Why would you mismanage your cash in such a way?

But surely it's only temporary? RIGHT??
Incorrect questions. Buying a property requires several inquiries.
The typical American has $4500 saved up. When something goes wrong with the house (not if, it's never if), can you actually afford the repairs?

Are you certain that you can examine a home in less than 15 minutes before committing to buying it outright and promising to pay more than twice the asking price on a 30-year 7% mortgage?

Are you certain you're ready to leave behind friends, family, and the services you depend on in order to acquire something?

Have you thought about the connotation that moving to a suburb, which more than half of Americans do, means you will be dependent on a car for the rest of your life?
Plus:
Are you sure you want to prioritize home ownership over debt, employment, travel, raising kids, and daily routines?
Homeownership entails that. This ex-homeowner says it will rule your life from the time you put the key in the door.
This isn't questioned. We don't question enough. The holy home-ownership grail was set long ago, and we don't challenge it.
Many people question after signing the deeds. 70% of homeowners had at least one regret about buying a property, including the expense.
Exactly. Tragic.
Homes are different from houses
We've been fooled into thinking home ownership will make us happy.
Some may agree. No one.
Bricks and brick hindered me from living the version of my life that made me most comfortable, happy, and steady.
I'm spending the next month in a modest apartment in southern Spain. Even though it's late November, today will be 68 degrees. My spouse and I will soon meet his visiting parents. We'll visit a Sherry store. We'll eat, nap, walk, and drink Sherry. Writing. Jerez means flamenco.
That's my home. This is such a privilege. Living a fulfilling life brings me the contentment that buying a home never did.
I'm happy and comfortable knowing I can make almost all of my days good. Rejecting home ownership is partly to blame.
I'm broke like most folks. I had to choose between home ownership and comfort. I said, I didn't find them together.
Feeling at home trumps owning brick-and-mortar every day.
The following is the reality of what it's like to turn the American Dream around.
Leaving the housing market.
Sometimes I wish I owned a home.
I miss having my own yard and bed. My kitchen, cookbooks, and pizza oven are missed.
But I rarely do.
Someone else's life plan pushed home ownership on me. I'm grateful I figured it out at 35. Many take much longer, and some never understand homeownership stinks (for them).
It's confusing. People will think you're dumb or suicidal.
If you read what I write, you'll know. You'll realize that all you've done is choose to live intentionally. Find a home beyond four walls and a picket fence.
Miss? As I said, they're not home. If it were, a pizza oven, a good mattress, and a well-stocked kitchen would bring happiness.
No.
If you can afford a house and desire one, more power to you.
There are other ways to discover home. Find calm and happiness. For fun.
For it, look deeper than your home's foundation.
When we want to return anything, why on earth do stores still require a receipt?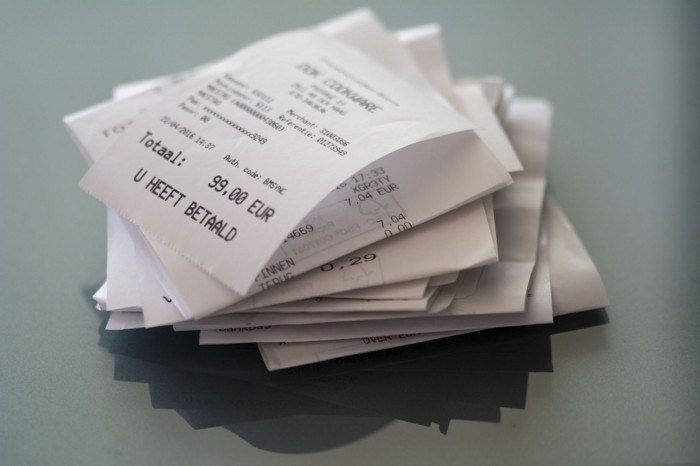 A friend told me of an incident she found particularly irritating: a retailer where she is a frequent client, with an account and loyalty card, asked for the item's receipt.
We all know that stores collect every bit of data they can on us, including our socio-demographic profile, address, shopping habits, and everything we've ever bought, so why would they need a fading receipt? Who knows? That their consumers try to pass off other goods? It's easy to verify past transactions to see when the item was purchased.
That's it. Why require receipts? Companies send us incentives, discounts, and other marketing, yet when we need something, we have to prove we're not cheating.
Why require us to preserve data and documents when our governments and governmental institutions already have them? Why do I need to carry documents like my driver's license if the authorities can check if I have one and what state it's in once I prove my identity?
We shouldn't be required to give someone data or documents they already have. The days of waiting up with our paperwork for a stern official to inform us something is missing are over.
How can retailers still ask if you have a receipt if we've made our slow, bureaucratic, and all-powerful government sensible? Then what? The shop may not accept your return (which has a two-year window, longer than most purchase tickets last) or they may just let you replace the item.
Isn't this an anachronism in the age of CRMs, customer files that know what we ate for breakfast, and loyalty programs? If government and bureaucracies have learnt to use its own files and make life easier for the consumer, why do retailers ask for a receipt?
They're adding friction to the system. They know we can obtain a refund, use our warranty, or get our money back. But if I ask for ludicrous criteria, like keeping the purchase receipt in your wallet (wallet? another anachronism, if I leave the house with only my smartphone! ), it will dissuade some individuals and tip the scales in their favor when it comes to limiting returns. Some manager will take credit for lowering returns and collect her annual bonus. Having the wrong metrics is common in management.
To slow things down, asking for a receipt is like asking us to perform a handstand and leap 20 times on one foot. You have my information, use it to send me everything, and know everything I've bought, yet when I need a two-way service, you refuse to utilize it and require that I keep it and prove it.
Refuse as customers. If retailers want our business, they should treat us well, not just when we spend money. If I come to return a product, claim its use or warranty, or be taught how to use it, I am the same person you treated wonderfully when I bought it. Remember that, and act accordingly.
A store should use my information for everything, not just what it wants. Keep my info, but don't sell me anything.
The Brilliant Idea Behind Kim Kardashian's New Private Equity Fund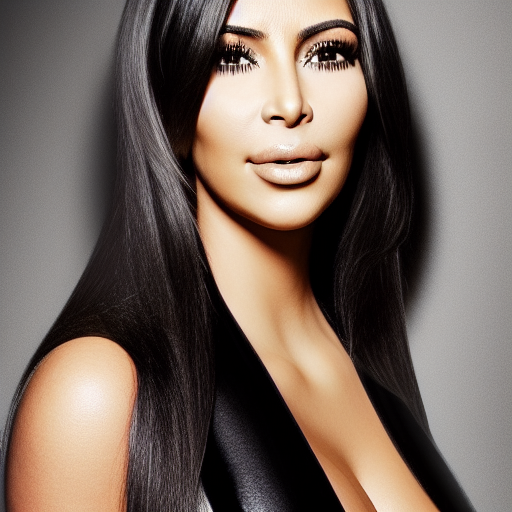 Kim Kardashian created Skky Partners. Consumer products, internet & e-commerce, consumer media, hospitality, and luxury are company targets.
Some call this another Kardashian publicity gimmick.

This maneuver is brilliance upon closer inspection. Why?
1) Kim has amassed a sizable social media fan base:
Over 320 million Instagram and 70 million Twitter users follow Kim Kardashian.

Kim Kardashian's Instagram account ranks 8th. Three Kardashians in top 10 is ridiculous.
This gives her access to consumer data. She knows what people are discussing. Investment firms need this data.
Quality, not quantity, of her followers matters. Studies suggest that her following are more engaged than Selena Gomez and Beyonce's.
Kim's followers are worth roughly $500 million to her brand, according to a research. They trust her and buy what she recommends.
2) She has a special aptitude for identifying trends.
Kim Kardashian can sense trends.
She's always ahead of fashion and beauty trends. She's always trying new things, too. She doesn't mind making mistakes when trying anything new. Her desire to experiment makes her a good business prospector.
Kim has also created a lifestyle brand that followers love. Kim is an entrepreneur, mom, and role model, not just a reality TV star or model. She's established a brand around her appearance, so people want to buy her things.
Her fragrance collection has sold over $100 million since its 2009 introduction, and her Sears apparel line did over $200 million in its first year.
SKIMS is her latest $3.2bn brand. She can establish multibillion-dollar firms with her enormous distribution platform.
Early founders would kill for Kim Kardashian's network.
Making great products is hard, but distribution is more difficult. — David Sacks, All-in-Podcast
3) She can delegate the financial choices to Jay Sammons, one of the greatest in the industry.
Jay Sammons is well-suited to develop Kim Kardashian's new private equity fund.
Sammons has 16 years of consumer investing experience at Carlyle. This will help Kardashian invest in consumer-facing enterprises.
Sammons has invested in Supreme and Beats Electronics, both of which have grown significantly. Sammons' track record and competence make him the obvious choice.
Kim Kardashian and Jay Sammons have joined forces to create a new business endeavor. The agreement will increase Kardashian's commercial empire. Sammons can leverage one of the world's most famous celebrities.
"Together we hope to leverage our complementary expertise to build the next generation consumer and media private equity firm" — Kim Kardashian
Kim Kardashian is a successful businesswoman. She developed an empire by leveraging social media to connect with fans. By developing a global lifestyle brand, she has sold things and experiences that have made her one of the world's richest celebrities.
She's a shrewd entrepreneur who knows how to maximize on herself and her image.
Imagine how much interest Kim K will bring to private equity and venture capital.
I'm curious about the company's growth.