Personal Growth
The best lesson from Sundar Pichai is that success and stress don't mix.
His regular regimen teaches stress management.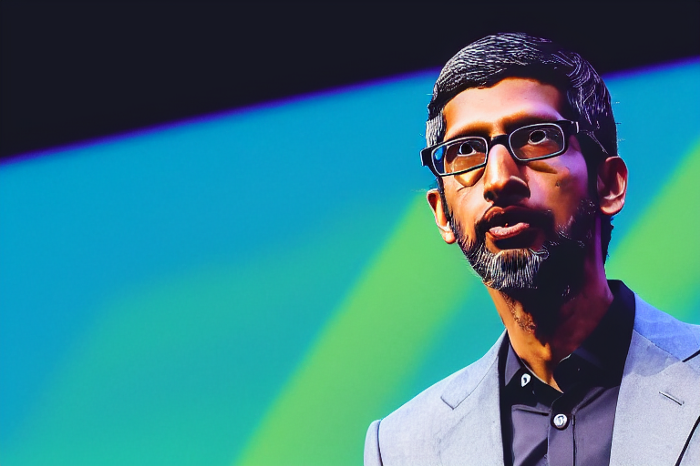 In 1995, an Indian graduate visited the US. He obtained a scholarship to Stanford after graduating from IIT with a silver medal. First flight. His ticket cost a year's income. His head was full.
Pichai Sundararajan is his full name. He became Google's CEO and a world leader. Mr. Pichai transformed technology and inspired millions to dream big.
This article reveals his daily schedule.
Mornings
While many of us dread Mondays, Mr. Pichai uses the day to contemplate.
A typical Indian morning. He awakens between 6:30 and 7 a.m. He avoids working out in the mornings.
Mr. Pichai oversees the internet, but he reads a real newspaper every morning.
Pichai mentioned that he usually enjoys a quiet breakfast during which he reads the news to get a good sense of what's happening in the world. Pichai often has an omelet for breakfast and reads while doing so. The native of Chennai, India, continues to enjoy his daily cup of tea, which he describes as being "very English."
Pichai starts his day. BuzzFeed's Mat Honan called the CEO Banana Republic dad.
Overthinking in the morning is a bad idea. It's crucial to clear our brains and give ourselves time in the morning before we hit traffic.
Mr. Pichai's morning ritual shows how to stay calm. Wharton Business School found that those who start the day calmly tend to stay that way. It's worth doing regularly.
And he didn't forget his roots.
Afternoons
He has a busy work schedule, as you can imagine. Running one of the world's largest firm takes time, energy, and effort. He prioritizes his work. Monitoring corporate performance and guaranteeing worker efficiency.
Sundar Pichai spends 7-8 hours a day to improve Google. He's noted for changing the company's culture. He wants to boost employee job satisfaction and performance.
His work won him recognition within the company.
Pichai received a 96% approval rating from Glassdoor users in 2017.
Mr. Pichai stresses work satisfaction. Each day is a new canvas for him to find ways to enrich people's job and personal lives.
His work offers countless lessons. According to several profiles and press sources, the Google CEO is a savvy negotiator. Mr. Pichai's success came from his strong personality, work ethic, discipline, simplicity, and hard labor.
Evenings
His evenings are spent with family after a busy day. Sundar Pichai's professional and personal lives are balanced. Sundar Pichai is a night owl who re-energizes about 9 p.m.
However, he claims to be most productive after 10 p.m., and he thinks doing a lot of work at that time is really useful. But he ensures he sleeps for around 7–8 hours every day. He enjoys long walks with his dog and enjoys watching NSDR on YouTube. It helps him in relaxing and sleep better.
His regular routine teaches us what? Work wisely, not hard, discipline, vision, etc. His stress management is key. Leading one of the world's largest firm with 85,000 employees is scary.
The pressure to achieve may ruin a day. Overworked employees are more likely to make mistakes or be angry with coworkers, according to the Family Work Institute. They can't handle daily problems, making the house more stressful than the office.
Walking your dog, having fun with friends, and having hobbies are as vital as your office.
My Work at a $1.2 Billion Startup That Failed
Sometimes doing everything correctly isn't enough.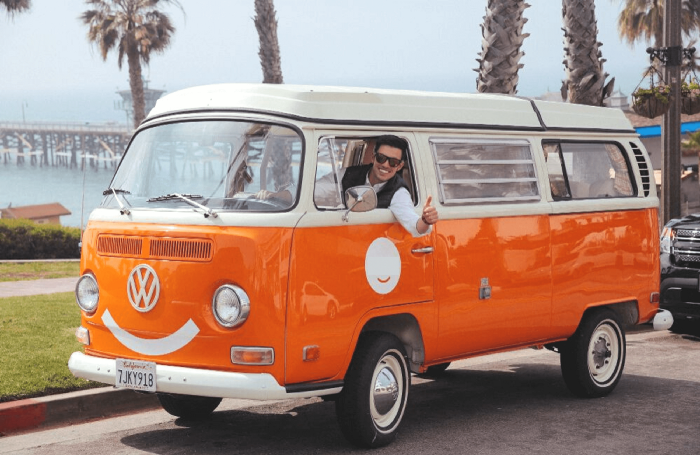 In 2020, I could fix my life.
After failing to start a business, I owed $40,000 and had no work.
A $1.2 billion startup on the cusp of going public pulled me up.
Ironically, it was getting ready for an epic fall — with the world watching.
Life sometimes helps. Without a base, even the strongest fall. A corporation that did everything right failed 3 months after going public.
First-row view.
Apple is the creator of Adore.
Out of respect, I've altered the company and employees' names in this account, despite their failure.
Although being a publicly traded company, it may become obvious.
We'll call it "Adore" — a revolutionary concept in retail shopping.
Two Apple execs established Adore in 2014 with a focus on people-first purchasing.
Jon and Tim:
The concept for the stylish Apple retail locations you see today was developed by retail expert Jon Swanson, who collaborated closely with Steve Jobs.

Tim Cruiter is a graphic designer who produced the recognizable bouncing lamp video that appears at the start of every Pixar film.
The dynamic duo realized their vision.
"What if you could combine the convenience of online shopping with the confidence of the conventional brick-and-mortar store experience."
Adore's mobile store concept combined traditional retail with online shopping.
Adore brought joy to 70+ cities and 4 countries over 7 years, including the US, Canada, and the UK.
Being employed on the ground floor, with world dominance and IPO on the horizon, was exciting.
I started as an Adore Expert.
I delivered cell phones, helped consumers set them up, and sold add-ons.
As the company grew, I became a Virtual Learning Facilitator and trained new employees across North America using Zoom.
In this capacity, I gained corporate insider knowledge. I worked with the creative team and Jon and Tim.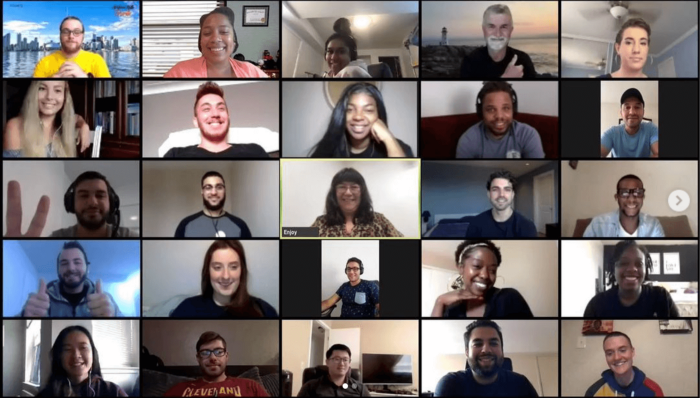 It's where I saw company foundation fissures. Despite appearances, investors were concerned.
The business strategy was ground-breaking.
Even after seeing my employee stocks fall from a home down payment to $0 (when Adore filed for bankruptcy), it's hard to pinpoint what went wrong.
Solid business model, well-executed.
Jon and Tim's chase for public funding ended in glory.
Here's the business model in a nutshell:
Buying cell phones is cumbersome. You have two choices:
Online purchase: not knowing what plan you require or how to operate your device.

Enter a store, which can be troublesome and stressful.
Apple, AT&T, and Rogers offered Adore as a free delivery add-on. Customers could:
Have their phone delivered by UPS or Canada Post in 1-2 weeks.

Alternately, arrange for a person to visit them the same day (or sometimes even the same hour) to assist them set up their phone and demonstrate how to use it (transferring contacts, switching the SIM card, etc.).
Each Adore Expert brought a van with extra devices and accessories to customers.
Happy customers.
Here's how Adore and its partners made money:
Adores partners appreciated sending Experts to consumers' homes since they improved customer satisfaction, average sale, and gadget returns.
**Telecom enterprises have low customer satisfaction. The average NPS is 30/100. Adore's global NPS was 80.
Adore made money by:
a set cost for each delivery

commission on sold warranties and extras
Consumer product applications seemed infinite.
A proprietary scheduling system ("The Adore App"), allowed for same-day, even same-hour deliveries.
It differentiates Adore.
They treated staff generously by:
Options on stock

health advantages

sales enticements

high rates per hour
Four-day workweeks were set by experts.
Being hired early felt like joining Uber, Netflix, or Tesla. We hoped the company's stocks would rise.
Exciting times.
I smiled as I greeted more than 1,000 new staff.
I spent a decade in retail before joining Adore. I needed a change.
After a leap of faith, I needed a lifeline. So, I applied for retail sales jobs in the spring of 2019.
The universe typically offers you what you want after you accept what you need. I needed a job to settle my debt and reach $0 again.
And the universe listened.
After being hired as an Adore Expert, I became a Virtual Learning Facilitator. Enough said.
After weeks of economic damage from the pandemic.
This employment let me work from home during the pandemic. It taught me excellent business skills.
I was active in brainstorming, onboarding new personnel, and expanding communication as we grew.
This job gave me vital skills and a regular paycheck during the pandemic.
It wasn't until January of 2022 that I left on my own accord to try to work for myself again — this time, it's going much better.
Adore was perfect. We valued:
Connection

Discovery

Empathy
Everything we did centered on compassion, and we held frequent Justice Calls to discuss diversity and work culture.
The last day of onboarding typically ended in tears as employees felt like they'd found a home, as I had.
Like all nice things, the wonderful vibes ended.
First indication of distress
My first day at the workplace was great.
Fun, intuitive, and they wanted creative individuals, not salesman.
While sales were important, the company's vision was more important.
"To deliver joy through life-changing mobile retail experiences."
Thorough, forward-thinking training. We had a module on intuition. It gave us role ownership.
We were flown cross-country for training, gave feedback, and felt like we made a difference. Multiple contacts responded immediately and enthusiastically.
The atmosphere was genuine.
Making money was secondary, though. Incredible service was a priority.
Jon and Tim answered new hires' questions during Zoom calls during onboarding. CEOs seldom meet new hires this way, but they seemed to enjoy it.
All appeared well.
But in late 2021, things started changing.
Adore's leadership changed after its IPO. From basic values to sales maximization. We lost communication and were forced to fend for ourselves.
Removed the training wheels.
It got tougher to gain instructions from those above me, and new employees told me their roles weren't as advertised.
External money-focused managers were hired.
Instead of creative types, we hired salespeople.
With a new focus on numbers, Adore's uniqueness began to crumble.
Via Zoom, hundreds of workers were let go.
So.
Early in 2022, mass Zoom firings were trending. A CEO firing 900 workers over Zoom went viral.
Adore was special to me, but it became a headline.
30 June 2022, Vice Motherboard published Watch as Adore's CEO Fires Hundreds.
It described a leaked video of Jon Swanson laying off all staff in Canada and the UK.
They called it a "notice of redundancy".
The corporation couldn't pay its employees.
I loved Adore's underlying ideals, among other things. We called clients Adorers and sold solutions, not add-ons.
But, like anything, a company is only as strong as its weakest link. And obviously, the people-first focus wasn't making enough money.
There were signs. The expansion was presumably a race against time and money.
Adore finally declared bankruptcy.
Adore declared bankruptcy 3 months after going public. It happened in waves, like any large-scale fall.
Initial key players to leave were

Then, communication deteriorated.

Lastly, the corporate culture disintegrated.
6 months after leaving Adore, I received a letter in the mail from a Law firm — it was about my stocks.
Adore filed Chapter 11. I had to sue to collect my worthless investments.
I hoped those stocks will be valuable someday. Nope. Nope.
Sad, I sighed.
$1.2 billion firm gone.
I left the workplace 3 months before starting a writing business. Despite being mediocre, I'm doing fine.
I got up as Adore fell.
Finally, can we scale kindness?
I trust my gut. Changes at Adore made me leave before it sank.
Adores' unceremonious slide from a top startup to bankruptcy is astonishing to me.
The company did everything perfectly, in my opinion.
first to market,

provided excellent service

paid their staff handsomely.

was responsible and attentive to criticism
The company wasn't led by an egotistical eccentric. The crew had centuries of cumulative space experience.
I'm optimistic about the future of work culture, but is compassion scalable?
Katrine Tjoelsen
1 month ago
8 Communication Hacks I Use as a Young Employee
Learn these subtle cues to gain influence.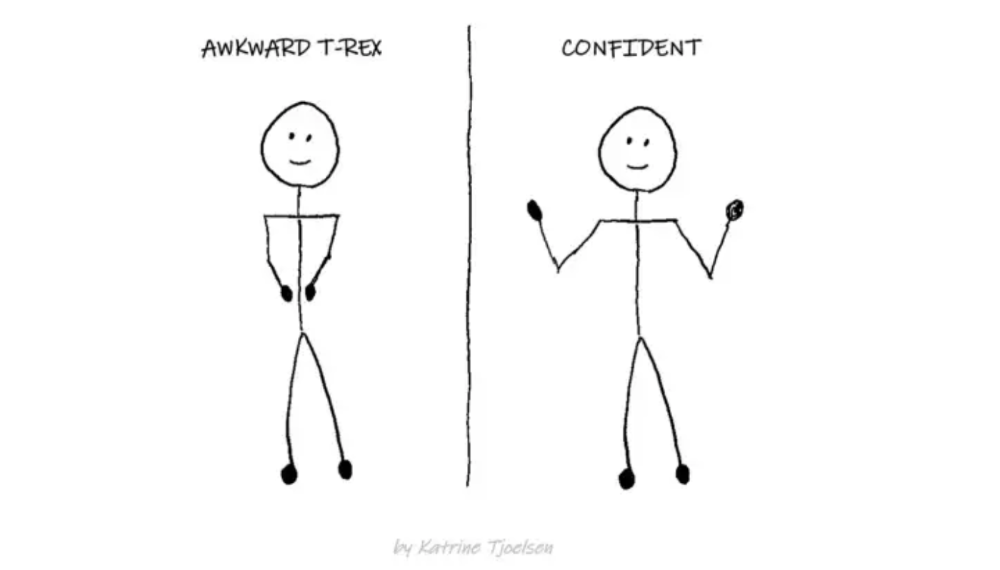 Hate being ignored?
As a 24-year-old, I struggled at work. Attention-getting tips How to avoid being judged by my size, gender, and lack of wrinkles or gray hair?
I've learned seniority hacks. Influence. Within two years as a product manager, I led a team. I'm a Stanford MBA student.
These communication hacks can make you look senior and influential.
1. Slowly speak
We speak quickly because we're afraid of being interrupted.
When I doubt my ideas, I speak quickly. How can we slow down? Jamie Chapman says speaking slowly saps our energy.
Chapman suggests emphasizing certain words and pausing.
2. Interrupted? Stop the stopper
Someone interrupt your speech?
Don't wait. "May I finish?" No pause needed. Stop interrupting. I first tried this in Leadership Laboratory at Stanford. How quickly I gained influence amazed me.
Next time, try "May I finish?" If that's not enough, try these other tips from Wendy R.S. O'Connor.
3. Context
Others don't always see what's obvious to you.
Through explanation, you help others see the big picture. If a senior knows it, you help them see where your work fits.
4. Don't ask questions in statements
"Your statement lost its effect when you ended it on a high pitch," a group member told me. Upspeak, it's called. I do it when I feel uncertain.
Upspeak loses influence and credibility. Unneeded. When unsure, we can say "I think." We can even ask a proper question.
Someone else's boasting is no reason to be dismissive. As leaders and colleagues, we should listen to our colleagues even if they use this speech pattern.
Give your words impact.
5. Signpost structure
Signposts improve clarity by providing structure and transitions.
Communication coach Alexander Lyon explains how to use "first," "second," and "third" He explains classic and summary transitions to help the listener switch topics.
Signs clarify. Clarity matters.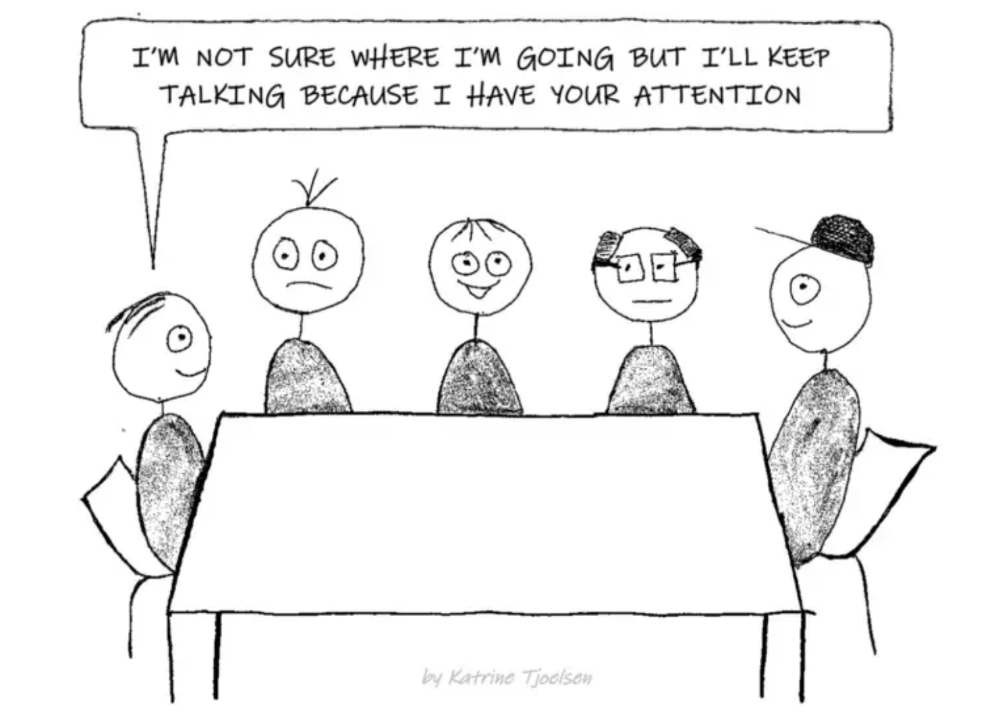 6. Eliminate email fluff
"Fine. When will the report be ready? — Jeff."
Notice how senior leaders write short, direct emails? I often use formalities like "dear," "hope you're well," and "kind regards"
Formality is (usually) unnecessary.
7. Replace exclamation marks with periods
See how junior an exclamation-filled email looks:
Hi, all!
Hope you're as excited as I am for tomorrow! We're celebrating our accomplishments with cake! Join us tomorrow at 2 pm!
See you soon!
Why the exclamation points? Why not just one?
Hi, all.
Hope you're as excited as I am for tomorrow. We're celebrating our accomplishments with cake. Join us tomorrow at 2 pm!
See you soon.
8. Take space
"Playing high" means having an open, relaxed body, says Stanford professor and author Deborah Gruenfield.
Crossed legs or looking small? Relax. Get bigger.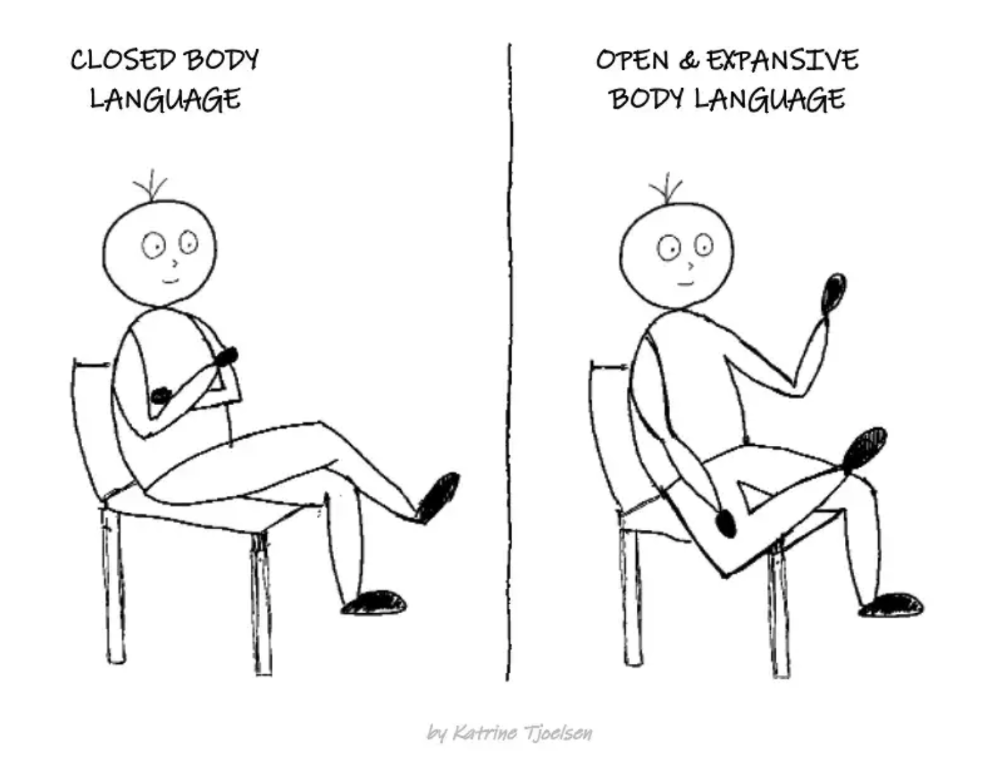 In this recession, according to Mark Cuban, you need to outwork everyone
Here's why that's baloney
Mark Cuban popularized entrepreneurship.
Shark Tank (which made Mark famous) made starting a business glamorous to attract more entrepreneurs. First off
This isn't an anti-billionaire rant.
Mark Cuban has done excellent. He's a smart, principled businessman. I enjoy his Web3 work. But Mark's work and productivity theories are absurd.
You don't need to outwork everyone in this recession to live well.
You won't be able to outwork me.
Yuck! Mark's words made me gag.
Why do boys think working is a football game where the winner wins a Super Bowl trophy? To outwork you.
Hard work doesn't equal intelligence.
Highly clever professionals spend 4 hours a day in a flow state, then go home to relax with family.
If you don't put forth the effort, someone else will.
- Mark.
He'll burn out. He's delusional and doesn't understand productivity. Boredom or disconnection spark our best thoughts.
TikTok outlaws boredom.
In a spare minute, we check our phones because we can't stand stillness.
All this work p*rn makes things worse. When is it okay to feel again? Because I can't feel anything when I'm drowning in work and haven't had a holiday in 2 years.
Your rivals are actively attempting to undermine you.
Ohhh please Mark…seriously.
This isn't a Tom Hanks war film. Relax. Not everyone is a rival. Only yourself is your competitor. To survive the recession, be better than a year ago.
If you get rich, great. If not, there's more to life than Lambos and angel investments.
Some want to relax and enjoy life. No competition. We witness people with lives trying to endure the recession and record-high prices.
This fictitious rival worsens life and work.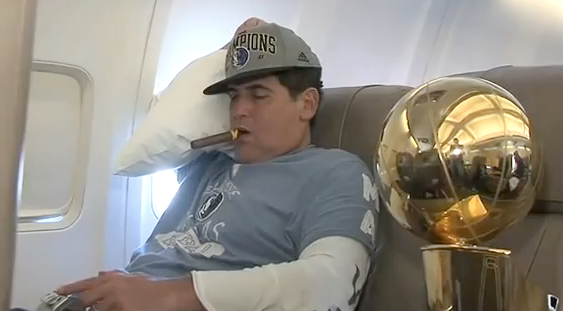 If you are truly talented, you will motivate others to work more diligently and effectively.
No Mark. Soz.
If you're a good leader, you won't brag about working hard and treating others like cogs. Treat them like humans. You'll have EQ.
Silly statements like this are caused by an out-of-control ego. No longer watch Shark Tank.
Ego over humanity.
Good leaders will urge people to keep together during the recession. Good leaders support those who are laid off and need a reference.
Not harder, quicker, better. That created my mental health problems 10 years ago.
Truth: we want to work less.
The promotion of entrepreneurship is ludicrous.
Marvel superheroes. Seriously, relax Max.
I used to write about entrepreneurship, then I quit. Many WeWork Adam Neumanns. Carelessness.
I now utilize the side hustle title when writing about online company or entrepreneurship. Humanizes.
Stop glorifying. Thinking we'll all be Elon Musks who send rockets to Mars is delusional. Most of us won't create companies employing hundreds.
OK.
The true epidemic is glorification. fewer selfies Little birdy needs less bank account screenshots. Less Uber talk.
We're exhausted.
Fun, ego-free business can transform the world. Take a relax pill.
Work as if someone were attempting to take everything from you.
I've seen people lose everything.
Myself included. My 20s startup failed. I was almost bankrupt. I thought I'd never recover. Nope.
Best thing ever.
Losing everything reveals your true self. Unintelligent entrepreneur egos perish instantly. Regaining humility revitalizes relationships.
Money's significance shifts. Stop chasing it like a puppy with a bone.
Fearing loss is unfounded.
Here is a more effective approach than outworking nobody.
(You'll thrive in the recession and become wealthy.)
Smarter work
Overworking is donkey work.
You don't want to be a career-long overworker. Instead than wasting time, write down what you do. List tasks and processes.
Keep doing/outsource the list. Step-by-step each task. Continuously systematize.
Then recruit a digital employee like Zapier or a virtual assistant in the same country.
Intelligent, not difficult.
If your big break could burn in hell, diversify like it will.
People err by focusing on one chance.
Chances can vanish. All-in risky. Instead of working like a Mark Cuban groupie, diversify your income.
If you're employed, your customer is your employer.
Sell the same abilities twice and add 2-3 contract clients. Reduce your hours at your main job and take on more clients.
Leave brand loyalty behind
Mark desires his employees' worship.
That's stupid. When times are bad, layoffs multiply. The problem is the false belief that companies care. No. A business maximizes profit and pays you the least.
To care or overpay is anti-capitalist (that run the world). Be honest.
I was a banker. Then the bat virus hit and jobs disappeared faster than I urinate after a night of drinking.
Start being disloyal now since your company will cheerfully replace you with a better applicant. Meet recruiters and hiring managers on LinkedIn. Whenever something goes wrong at work, act.
Loyalty to self and family. Nobody.
Outwork this instead
Mark doesn't suggest outworking inflation instead of people.
Inflation erodes your time on earth. If you ignore inflation, you'll work harder for less pay every minute.
Financial literacy beats inflation.
Get a side job and earn money online
So you can stop outworking everyone.
Internet leverages time. Same effort today yields exponential results later. There are still whole places not online.
Instead of working forever, generate money online.
Final Words
Overworking is stupid. Don't listen to wealthy football jocks.
Work isn't everything. Prioritize diversification, internet income streams, boredom, and financial knowledge throughout the recession.
That's how to get wealthy rather than burnout-rich.
Activating Your Vagus Nerve
11 science-backed ways to improve health, happiness, healing, relaxation, and mental clarity.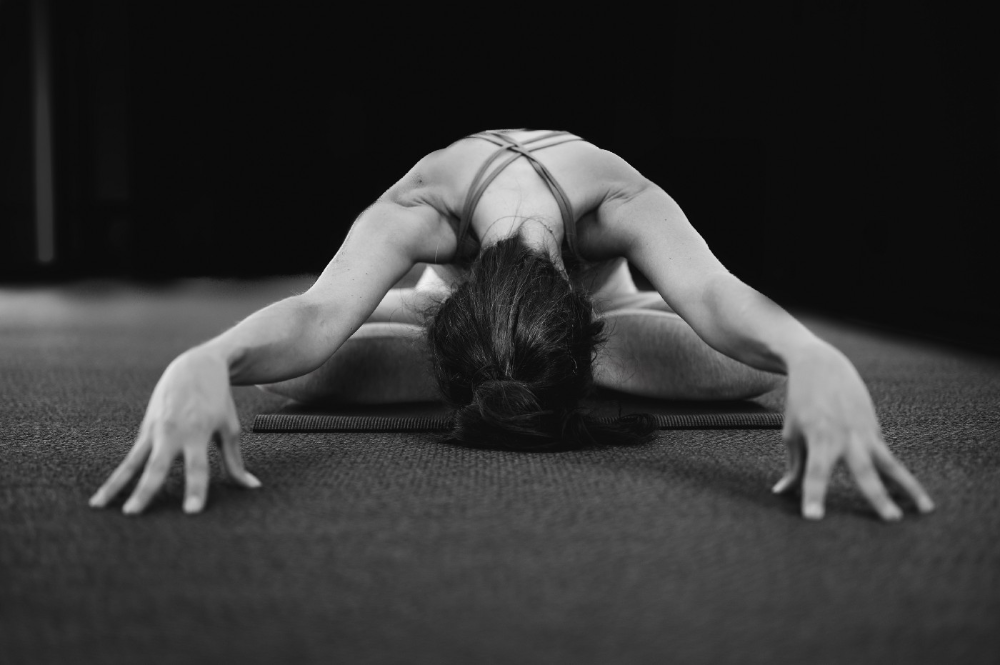 Vagus nerve is the main parasympathetic nervous system component.
It helps us rest and digest by slowing and stabilizing a resting heart rate, slowing and stabilizing the breath, promoting digestion, improving recovery and healing times, producing saliva, releasing endorphins and hormones like dopamine, oxytocin, and serotonin, and boosting the immune, digestive, and cardiovascular systems.
The vagus nerve sends anti-inflammatory signals to other parts of the body and is located behind the tongue, in the throat, neck, heart, lungs, abdomen, and brainstem.
Vagus means wandering in Latin. So, it's bold.
Here are 11 proven ways to boost health, happiness, and the vagus nerve.
1. Extend
"Yoga stimulates different nerves in your body, especially the vagus nerve that carries information from the brain to most of the body's major organs, slows everything down and allows self-regulation. It's the nerve that is associated with the parasympathetic system and emotions like love, joy, and compassion." — Deepak Chopra
Stretching doesn't require a yoga background.
Listen to your body and ease into simple poses. This connects the mind and body.
If you're new to yoga or don't have access to an in-person class, try Yoga with Adrienne. Over 600 YouTube videos give her plenty of material.
2. Inhale
Because inhaling and exhaling activate the autonomic nervous system, we can breathe to relax.
Exhaling activates the parasympathetic nervous system (rest and digest). One inhales stress, the other exhales it.
So, faster or more intense breathing increases stress. Slower breathing relaxes us.
Breathe slowly, smoothly, and less.
Rhythmic breathing helps me relax.
What to do is as follows:
1. Take 4 smooth, forceless nose breaths.
2. Exhale smoothly and forcefully for 4 seconds
3. Don't pause at the inhale or exhale.
4. Continue for 5 minutes/40 breaths
5. Hold your breath as long as comfortable.
6. Breathe normally.
If four seconds is too long, try breathing in and out for two seconds, or in and out for three seconds, until your breath naturally relaxes. Once calmer, extend your breath.
Any consistent rhythm without force is good. Your heart will follow your lead and become coherent.
3. Chant/Hum
Singing, chanting, or humming activate the vagus nerve through the back of the throat.
Humming emits nitric oxide.
Nitric oxide improves blood circulation, blood flow, heart health, and blood pressure.
Antiviral, antibacterial, anti-inflammatory, antioxidant, and antimicrobial properties kill viruses and bacteria in the nose and throat.
Gargling water stimulates the vagus nerve.
Simple ways to heal, boost energy, and boost mood are often the healthiest. They're free and can be done anywhere.
4. Have more fun
Laughing stimulates the throat muscles, activating the vagus nerve. What's not to like? It releases dopamine.
Take time to enjoy life. Maybe it's a book, podcast, movie, socializing with friends, or laughing yoga.
Follow your bliss, as Joseph Campbell says.
Laugh at yourself
Actually. Really.
Gagging activates vagus nerve-connected muscles. Some doctors use the gag reflex to test the vagus nerve.
Grossness isn't required. While brushing, gag quickly. My girlfriend's brother always does it.
I'm done brushing when I gag, he says.
6. Take in the outdoors
Nature relaxes body and mind. Better if you can walk barefoot.
Earthing is associated with hippies dancing in daisies.
Science now supports hippies.
7. Enter some chilly water.
The diving reflex activates the vagus nerve when exposed to cold water.
The diving reflex involves holding your breath in cold water. Cold showers work best.
Within minutes of being in cold water, parasympathetic nervous system activity, which calms the body, increases.
8. Workout
Exercise increases dopamine, blood circulation, and breathing. So we feel energized, calm, and well-rested.
After resting, the parasympathetic nervous system engages.
It's worth waiting for, though.
9. Play music with brainwaves
Brainwave music harmonizes brainwave activity, boosts productivity and mental clarity, and promotes peace and relaxation by stimulating the vagus nerve.
Simply play a song.
My favorite.
10. Make gentle eyes
Eyes, like breath, often reflect inner state. Sharp, dilated, focused eyes indicate alertness.
Soft, open eyes reflect relaxation and ease. Soft eyes relax the nervous system.
This practice reduces stress, anxiety, and body tension. It's a quick and effective way to enter a calm, peaceful state.
Wild animals can be hunted one minute and graze the next.
Put it into action:
Relax while seated.
Gaze at a distant object
Use peripheral vision while looking straight ahead
Without moving your eyes, look up and down. Connect side spaces to your vision.
Focus on everything as your eyes soften.
Keep breathing
Stay as long as you like
11. Be intimate
We kiss, moan, and breathe deeper during love. We get dopamine, oxytocin, serotonin, and vagus nerve stimulation.
Why not?
To sum up
Here are 11 vagus nerve resets:
Stretch

Breathe

Hum/Chant

More humor

Amuse yourself

Spend time outdoors

Leap into chilly water

Exercise

Play music with brainwaves.

Make gentle eyes.

Be intimate
If these words have inspired you, try my favorite breathwork technique. Combining breathing, chanting, and brainwave music. Win-win-win :)