More on Personal Growth
Ray Dalio suggests reading these three books in 2022.
An inspiring reading list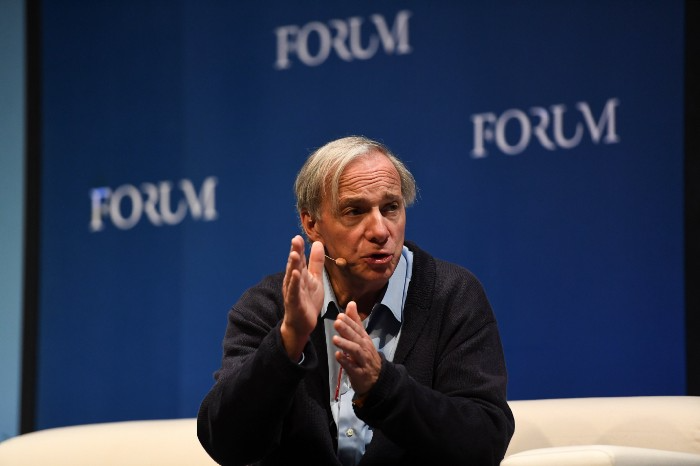 I'm no billionaire or hedge-fund manager. My bank account doesn't have millions. Ray Dalio's love of reading motivates me to think differently.
Here are some books recommended by Ray Dalio. Each influenced me. Hope they'll help you.
Sapiens by Yuval Noah Harari
Page Count: 512
Rating on Goodreads: 4.39
My favorite nonfiction book.
Sapiens explores human evolution. It explains how Homo Sapiens developed from hunter-gatherers to a dominant species. Amazing!
Sapiens will teach you about human history. Yuval Noah Harari has a follow-up book on human evolution.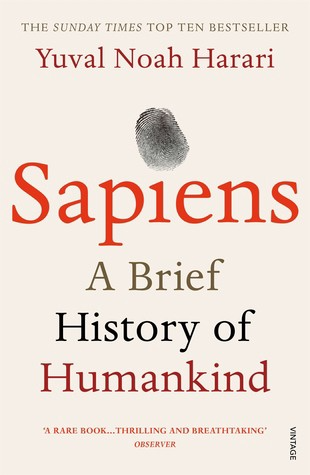 My favorite book quotes are:
The tendency for luxuries to turn into necessities and give rise to new obligations is one of history's few unbreakable laws.

Happiness is not dependent on material wealth, physical health, or even community. Instead, it depends on how closely subjective expectations and objective circumstances align.

The romantic comparison between today's industry, which obliterates the environment, and our forefathers, who coexisted well with nature, is unfounded. Homo sapiens held the record among all organisms for eradicating the most plant and animal species even before the Industrial Revolution. The unfortunate distinction of being the most lethal species in the history of life belongs to us.
The Power Of Habit by Charles Duhigg
Page Count: 375
Rating on Goodreads: 4.13
Great book: The Power Of Habit. It illustrates why habits are everything. The book explains how healthier habits can improve your life, career, and society.
The Power of Habit rocks. It's a great book on productivity. Its suggestions helped me build healthier behaviors (and drop bad ones).
Read ASAP!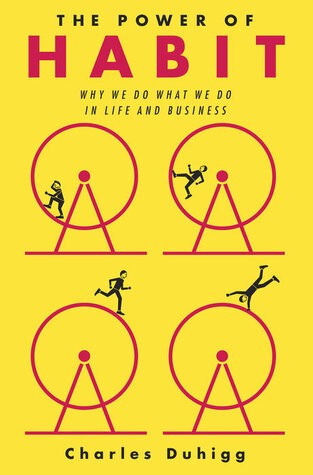 My favorite book quotes are:
Change may not occur quickly or without difficulty. However, almost any behavior may be changed with enough time and effort.

People who exercise begin to eat better and produce more at work. They are less smokers and are more patient with friends and family. They claim to feel less anxious and use their credit cards less frequently. A fundamental habit that sparks broad change is exercise.

Habits are strong but also delicate. They may develop independently of our awareness or may be purposefully created. They frequently happen without our consent, but they can be altered by changing their constituent pieces. They have a much greater influence on how we live than we realize; in fact, they are so powerful that they cause our brains to adhere to them above all else, including common sense.
Tribe Of Mentors by Tim Ferriss
Page Count: 561
Rating on Goodreads: 4.06
Unusual book structure. It's worth reading if you want to learn from successful people.
The book is Q&A-style. Tim questions everyone. Each chapter features a different person's life-changing advice. In the book, Pressfield, Willink, Grylls, and Ravikant are interviewed.
Amazing!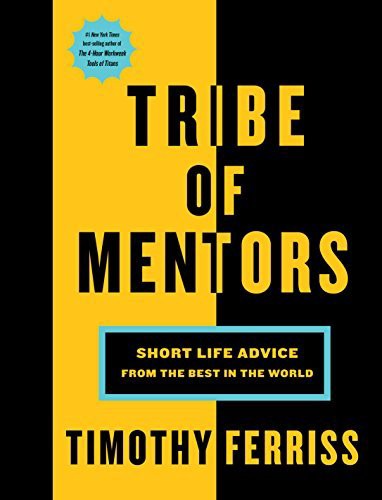 My favorite book quotes are:
According to one's courage, life can either get smaller or bigger.

Don't engage in actions that you are aware are immoral. The reputation you have with yourself is all that constitutes self-esteem. Always be aware.

People mistakenly believe that focusing means accepting the task at hand. However, that is in no way what it represents. It entails rejecting the numerous other worthwhile suggestions that exist. You must choose wisely. Actually, I'm just as proud of the things we haven't accomplished as I am of what I have. Saying no to 1,000 things is what innovation is.
Glorin Santhosh
4 months ago
Start organizing your ideas by using The Second Brain.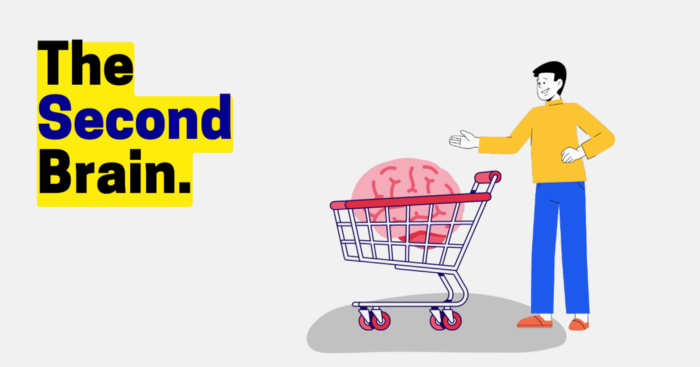 Building A Second Brain helps us remember connections, ideas, inspirations, and insights. Using contemporary technologies and networks increases our intelligence.
This approach makes and preserves concepts. It's a straightforward, practical way to construct a second brain—a remote, centralized digital store for your knowledge and its sources.
How to build 'The Second Brain'
Have you forgotten any brilliant ideas? What insights have you ignored?
We're pressured to read, listen, and watch informative content. Where did the data go? What happened?
Our brains can store few thoughts at once. Our brains aren't idea banks.
Building a Second Brain helps us remember thoughts, connections, and insights. Using digital technologies and networks expands our minds.
Ten Rules for Creating a Second Brain
1. Creative Stealing
Instead of starting from scratch, integrate other people's ideas with your own.
This way, you won't waste hours starting from scratch and can focus on achieving your goals.
Users of Notion can utilize and customize each other's templates.
2. The Habit of Capture
We must record every idea, concept, or piece of information that catches our attention since our minds are fragile.
When reading a book, listening to a podcast, or engaging in any other topic-related activity, save and use anything that resonates with you.
3. Recycle Your Ideas
Reusing our own ideas across projects might be advantageous since it helps us tie new information to what we already know and avoids us from starting a project with no ideas.
4. Projects Outside of Category
Instead of saving an idea in a folder, group it with documents for a project or activity.
If you want to be more productive, gather suggestions.
5. Burns Slowly
Even if you could finish a job, work, or activity if you focused on it, you shouldn't.
You'll get tired and can't advance many projects. It's easier to divide your routine into daily tasks.
Few hours of daily study is more productive and healthier than entire nights.
6. Begin with a surplus
Instead of starting with a blank sheet when tackling a new subject, utilise previous articles and research.
You may have read or saved related material.
7. Intermediate Packets
A bunch of essay facts.
You can utilize it as a document's section or paragraph for different tasks.
Memorize useful information so you can use it later.
8. You only know what you make
We can see, hear, and read about anything.
What matters is what we do with the information, whether that's summarizing it or writing about it.
9. Make it simpler for yourself in the future.
Create documents or files that your future self can easily understand. Use your own words, mind maps, or explanations.
10. Keep your thoughts flowing.
If you don't employ the knowledge in your second brain, it's useless.
Few people exercise despite knowing its benefits.
Conclusion:
You may continually move your activities and goals closer to completion by organizing and applying your information in a way that is results-focused.

Profit from the information economy's explosive growth by turning your specialized knowledge into cash.

Make up original patterns and linkages between topics.

You may reduce stress and information overload by appropriately curating and managing your personal information stream.

Learn how to apply your significant experience and specific knowledge to a new job, business, or profession.

Without having to adhere to tight, time-consuming constraints, accumulate a body of relevant knowledge and concepts over time.

Take advantage of all the learning materials that are at your disposal, including podcasts, online courses, webinars, books, and articles.
My financial life was changed by a single, straightforward mental model.
Prioritize big-ticket purchases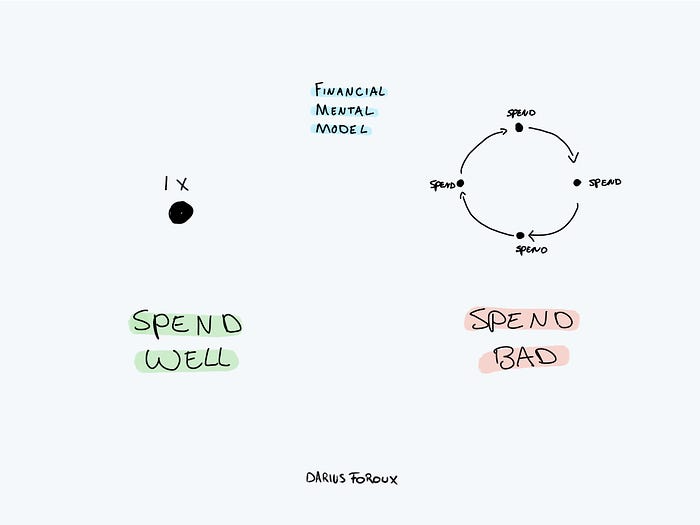 I've made several spending blunders. I get sick thinking about how much money I spent.
My financial mental model was poor back then.
Stoicism and mindfulness keep me from attaching to those feelings. It still hurts.
Until four or five years ago, I bought a new winter jacket every year.
Ten years ago, I spent twice as much. Now that I have a fantastic, warm winter parka, I don't even consider acquiring another one. No more spending. I'm not looking for jackets either.
Saving time and money by spending well is my thinking paradigm.
The philosophy is expressed in most languages. Cheap is expensive in the Netherlands. This applies beyond shopping.
In this essay, I will offer three examples of how this mental paradigm transformed my financial life.
Publishing books
In 2015, I presented and positioned my first book poorly.
I called the book Huge Life Success and made a funny Canva cover in 30 minutes. This: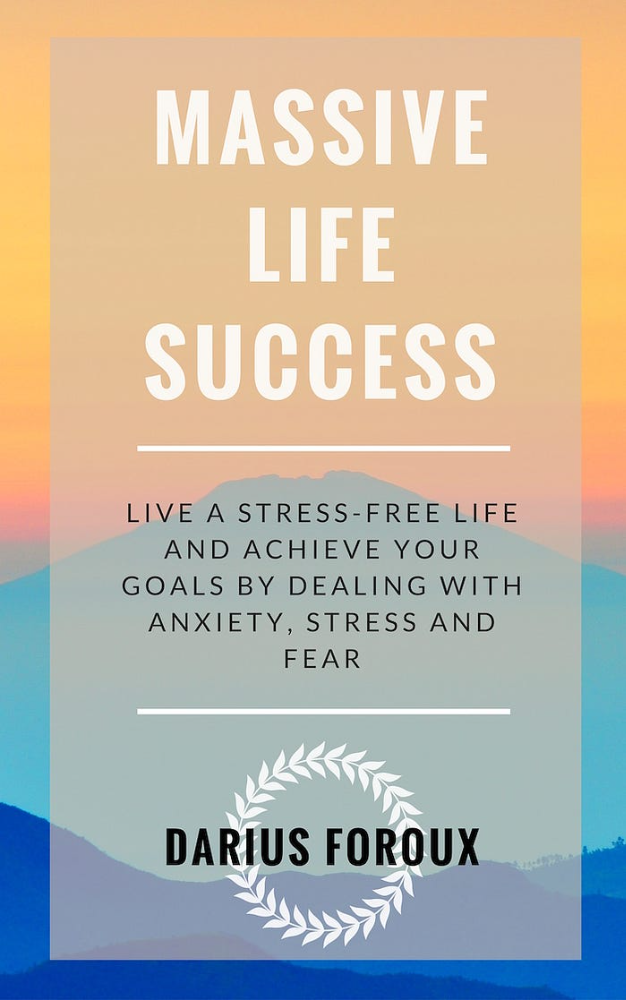 That looks nothing like my present books. No logo or style. The book felt amateurish.
The book started bothering me a few weeks after publication. The advice was good, but it didn't appear professional. I studied the book business extensively.
I created a style for all my designs. Branding. Win Your Inner Wars was reissued a year later.
Title, cover, and description changed. Rearranging the chapters improved readability.
Seven years later, the book sells hundreds of copies a month. That taught me a lot.
Rushing to finish a project is enticing. Send it and move forward.
Avoid rushing everything. Relax. Develop your projects. Perform well. Perform the job well.
My first novel was underfunded and underworked. A bad book arrived. I then invested time and money in writing the greatest book I could.
That book still sells.
Traveling
I hate travel. Airports, flights, trains, and lines irritate me.
But, I enjoy traveling to beautiful areas.
I do it strangely. I make up travel rules. I never go to airports in summer. I hate being near airports on holidays. Unworthy.
No vacation packages for me. Those airline packages with a flight, shuttle, and hotel. I've had enough.
I try to avoid crowds and popular spots. July Paris? Nuts and bolts, please. Christmas in NYC? No, please keep me sane.
I fly business class behind. I accept upgrades upon check-in. I prefer driving. I drove from the Netherlands to southern Spain.
Thankfully, no lines. What if travel costs more? Thus? I enjoy it from the start. I start traveling then.
I rarely travel since I'm so difficult. One great excursion beats several average ones.
Personal effectiveness
New apps, tools, and strategies intrigue most productivity professionals.
No.
I researched years ago. I spent years investigating productivity in university.
I bought books, courses, applications, and tools. It was expensive and time-consuming.
Im finished. Productivity no longer costs me time or money. OK. I worked on it once and now follow my strategy.
I avoid new programs and systems. My stuff works. Why change winners?
Spending wisely saves time and money.
Spending wisely means spending once. Many people ignore productivity. It's understudied. No classes.
Some assume reading a few articles or a book is enough. Productivity is personal. You need a personal system.
Time invested is one-time. You can trust your system for life once you find it.
Concentrate on the expensive choices.
Life's short. Saving money quickly is enticing.
Spend less on groceries today. True. That won't fix your finances.
Adopt a lifestyle that makes you affluent over time. Consider major choices.
Are they causing long-term poverty? Are you richer?
Leasing cars comes to mind. The automobile costs a fortune today. The premium could accomplish a million nice things.
Focusing on important decisions makes life easier. Consider your future. You want to improve next year.
You might also like
Christian Soschner
7 months ago
Steve Jobs' Secrets Revealed
From 1984 until 2011, he ran Apple using the same template.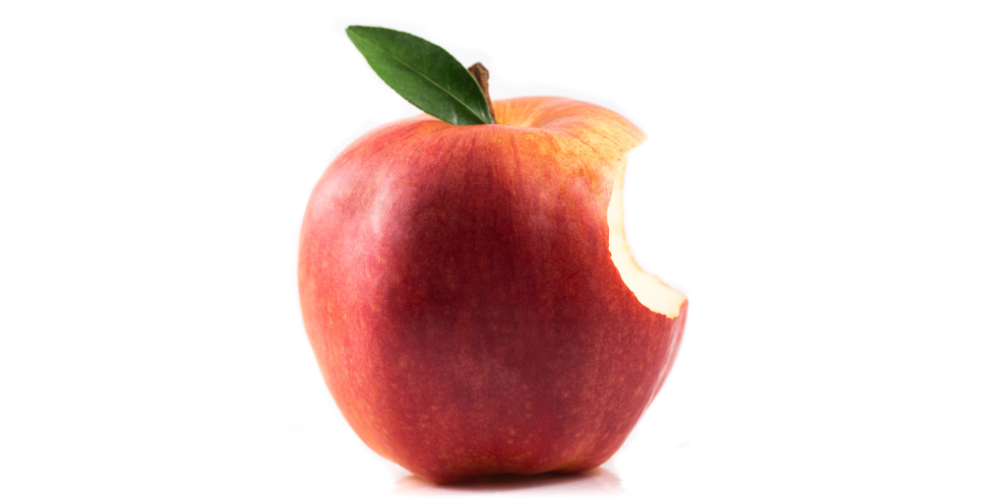 What is a founder CEO's most crucial skill?
Presentation, communication, and sales
As a Business Angel Investor, I saw many pitch presentations and met with investors one-on-one to promote my companies.
There is always the conception of "Investors have to invest," so there is no need to care about the presentation.
It's false. Nobody must invest. Many investors believe that entrepreneurs must convince them to invest in their business.
Sometimes — like in 2018–2022 — too much money enters the market, and everyone makes good money.
Do you recall the Buy Now, Pay Later Movement? This amazing narrative had no return potential. Only buyers who couldn't acquire financing elsewhere shopped at these companies.
Klarna's failing business concept led to high valuations.
Investors become more cautious when the economy falters. 2022 sees rising inflation, interest rates, wars, and civil instability. It's like the apocalypse's four horsemen have arrived.
---
Storytelling is important in rough economies.
When investors draw back, how can entrepreneurs stand out?
In Q2/2022, every study I've read said:
Investors cease investing
Deals are down in almost all IT industries from previous quarters.
What do founders need to do?
Differentiate yourself.
Storytelling talents help.
---
The Steve Jobs Way
Every time I watch a Steve Jobs presentation, I'm enthralled.
I'm a techie. Everything technical interests me. But, I skim most presentations.
What's Steve Jobs's secret?
Steve Jobs created Apple in 1976 and made it a profitable software and hardware firm in the 1980s. Macintosh goods couldn't beat IBM's. This mistake sacked him in 1985.
Before rejoining Apple in 1997, Steve Jobs founded Next Inc. and Pixar.
From then on, Apple became America's most valuable firm.
Steve Jobs understood people's needs. He said:
"People don't know what they want until you show it to them. That's why I never rely on market research. Our task is to read things that are not yet on the page."
In his opinion, people talk about problems. A lot. Entrepreneurs must learn what the population's pressing problems are and create a solution.
Steve Jobs showed people what they needed before they realized it.
I'll explain:
---
Present a Big Vision
Steve Jobs starts every presentation by describing his long-term goals for Apple.
1984's Macintosh presentation set up David vs. Goliath. In a George Orwell-style dystopia, IBM computers were bad. It was 1984.
Apple will save the world, like Jedis.
Why do customers and investors like Big Vision?
People want a wider perspective, I think. Humans love improving the planet.
Apple users often cite emotional reasons for buying the brand.
Revolutionizing several industries with breakthrough inventions
---
Establish Authority
Everyone knows Apple in 2022. It's hard to find folks who confuse Apple with an apple around the world.
Apple wasn't as famous as it is today until Steve Jobs left in 2011.
Most entrepreneurs lack experience. They may market their company or items to folks who haven't heard of it.
Steve Jobs presented the company's historical accomplishments to overcome opposition.
In his presentation of the first iPhone, he talked about the Apple Macintosh, which altered the computing sector, and the iPod, which changed the music industry.
People who have never heard of Apple feel like they're seeing a winner. It raises expectations that the new product will be game-changing and must-have.
---
The Big Reveal
A pitch or product presentation always has something new.
Steve Jobs doesn't only demonstrate the product. I don't think he'd skip the major point of a company presentation.
He consistently discusses present market solutions, their faults, and a better consumer solution.
No solution exists yet.
It's a multi-faceted play:
It's comparing the new product to something familiar. This makes novelty and the product more relatable.

Describe a desirable solution.

He's funny. He demonstrated an iPod with an 80s phone dial in his iPhone presentation.
Then he reveals the new product. Macintosh presented itself.
---
Show the benefits
He outlines what Apple is doing differently after demonstrating the product.
How do you distinguish from others? The Big Breakthrough Presentation.
A few hundred slides might list all benefits.
Everyone would fall asleep. Have you ever had similar presentations?
When the brain is overloaded with knowledge, the limbic system changes to other duties, like lunch planning.
What should a speaker do? There's a classic proverb:
"Tell me and I forget, teach me and I may remember, involve me and I learn" (— Not Benjamin Franklin).
Steve Jobs showcased the product live.
Again, using ordinary scenarios to highlight the product's benefits makes it relatable.
The 2010 iPad Presentation uses this technique.
---
Invite the Team and Let Them Run the Presentation
CEOs spend most time outside the organization. Many companies elect to have only one presenter.
It sends the incorrect message to investors. Product presentations should always include the whole team.
Let me explain why.
Companies needing investment money frequently have shaky business strategies or no product-market fit or robust corporate structure.
Investors solely bet on a team's ability to implement ideas and make a profit.
Early team involvement helps investors understand the company's drivers. Travel costs are worthwhile.
But why for product presentations?
Presenters of varied ages, genders, social backgrounds, and skillsets are relatable. CEOs want relatable products.
Some customers may not believe a white man's message. A black woman's message may be more accepted.
Make the story relatable when you have the best product that solves people's concerns.
---
Best example: 1984 Macintosh presentation with development team panel.
What is the largest error people make when companies fail?
Saving money on the corporate and product presentation.
Invite your team to five partner meetings when five investors are shortlisted.
Rehearse the presentation till it's natural. Let the team speak.
Successful presentations require structure, rehearsal, and a team. Steve Jobs nailed it.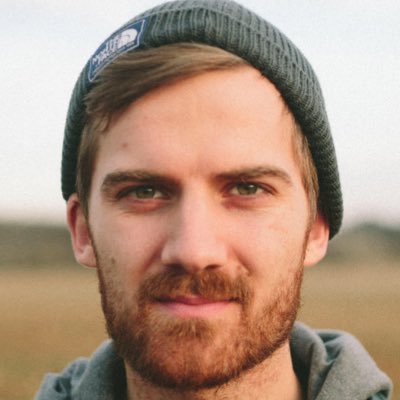 The REAL Reason Putin is Invading Ukraine [video with transcript]
Transcript:
[Reporter] The Russian invasion of Ukraine.
Momentum is building for a war between Ukraine and Russia.
[Reporter] Tensions between Russia and the West
are growing rapidly.
[Reporter] President Biden considering deploying
thousands of troops to Eastern Europe.
There are now 100,000 troops
on the Eastern border of Ukraine.
Russia is setting up field hospitals on this border.
Like this is what preparation for war looks like.
A legitimate war.
Ukrainian troops are watching and waiting,
saying they are preparing for a fight.
The U.S. has ordered the families of embassy staff
to leave Ukraine.
Britain has sent all of their nonessential staff home.
And now the U.S. is sending tons of weapons and munitions
to Ukraine's army.
And we're even considering deploying
our own troops to the region.
I mean, this thing is heating up.
Meanwhile, Russia and the West have been in Geneva
and Brussels trying to talk it out,
and sort of getting nowhere.
The message is very clear.
Should Russia take further aggressive actions
against Ukraine the costs will be severe
and the consequences serious.
It's a scary, grim momentum that is unpredictable.
And the chances of miscalculation
and escalation are growing.
I want to explain what's going on here,
but I want to show you that this isn't just
typical geopolitical behavior.
Stuff that can just be explained on the map.
Instead, to understand why 100,000 troops are camped out
on Ukraine's Eastern border, ready for war,
you have to understand Russia
and how it's been cut down over the ages
from the Slavic empire that dominated this whole region
to then the Soviet Union,
which was defeated in the nineties.
And what you really have to understand here
is how that history is transposed
onto the brain of one man.
This guy, Vladimir Putin.
This is a story about regional domination
and struggles between big powers,
but really it's the story about
what Vladimir Putin really wants.
[Reporter] Russian troops moving swiftly
to take control of military bases in Crimea.
[Reporter] Russia has amassed more than 100,000 troops
and a lot of military hardware
at the border with Ukraine.
Let's dive back in.
Okay. Let's get up to speed on what's happening here.
And I'm just going to quickly give you the highlight version
of like the news that's happening,
because I want to get into the juicy part,
which is like why, the roots of all of this.
So let's go.
A few months ago, Russia started sending
more and more troops to this border.
It's this massive border between Ukraine and Russia.
They said they were doing a military exercise,
but the rest of the world was like,
"Yeah, we totally believe you Russia. Pshaw."
This was right before this big meeting
where North American and European countries
were coming together to talk about a lot
of different things, like these countries often do
in these diplomatic summits.
But soon, because of Russia's aggressive behavior
coming in and setting up 100,000 troops
on the border with Ukraine,
the entire summit turned into a whole, "WTF Russia,
what are you doing on the border of Ukraine," meeting.
Before the meeting Putin comes out and says,
"Listen, I have some demands for the West."
And everyone's like, "Okay, Russia, what are your demands?
You know, we have like, COVID19 right now.
And like, that's like surging.
So like, we don't need your like,
bluster about what your demands are."
And Putin's like, "No, here's my list of demands."
Putin's demands for the summit were this:
number one, that NATO, which is this big military alliance
between U.S., Canada, and Europe stop expanding,
meaning they don't let any new members in, okay.
So, Russia is like, "No more new members to your, like,
cool military club that I don't like.
You can't have any more members."
Number two, that NATO withdraw all of their troops
from anywhere in Eastern Europe.
Basically Putin is saying,
"I can veto any military cooperation
or troops going between countries
that have to do with Eastern Europe,
the place that used to be the Soviet Union."
Okay, and number three, Putin demands that America vow
not to protect its allies in Eastern Europe
with nuclear weapons.
"LOL," said all of the other countries,
"You're literally nuts, Vladimir Putin.
Like these are the most ridiculous demands, ever."
But there he is, Putin, with these demands.
These very, very aggressive demands.
And he sort of is implying that if his demands aren't met,
he's going to invade Ukraine.
I mean, it doesn't work like this.
This is not how international relations work.
You don't just show up and say like,
"I'm not gonna allow other countries to join your alliance
because it makes me feel uncomfortable."
But what I love about this list of demands
from Vladimir Putin for this summit
is that it gives us a clue
on what Vladimir Putin really wants.
What he's after here.
You read them closely and you can grasp his intentions.
But to grasp those intentions
you have to understand what NATO is.
and what Russia and Ukraine used to be.
(dramatic music)
Okay, so a while back I made this video
about why Russia is so damn big,
where I explain how modern day Russia started here in Kiev,
which is actually modern day Ukraine.
In other words, modern day Russia, as we know it,
has its original roots in Ukraine.
These places grew up together
and they eventually became a part
of the same mega empire called the Soviet Union.
They were deeply intertwined,
not just in their history and their culture,
but also in their economy and their politics.
So it's after World War II,
it's like the '50s, '60s, '70s, and NATO was formed,
the North Atlantic Treaty Organization.
This was a military alliance between all of these countries,
that was meant to sort of deter the Soviet Union
from expanding and taking over the world.
But as we all know, the Soviet Union,
which was Russia and all of these other countries,
collapsed in 1991.
And all of these Soviet republics,
including Ukraine, became independent,
meaning they were not now a part
of one big block of countries anymore.
But just because the border's all split up,
it doesn't mean that these cultural ties actually broke.
Like for example, the Soviet leader at the time
of the collapse of the Soviet Union, this guy, Gorbachev,
he was the son of a Ukrainian mother and a Russian father.
Like he grew up with his mother singing him
Ukrainian folk songs.
In his mind, Ukraine and Russia were like one thing.
So there was a major reluctance to accept Ukraine
as a separate thing from Russia.
In so many ways, they are one.
There was another Russian at the time
who did not accept this new division.
This young intelligence officer, Vladimir Putin,
who was starting to rise up in the ranks
of postSoviet Russia.
There's this amazing quote from 2005
where Putin is giving this stateoftheunionlike address,
where Putin declares the collapse of the Soviet Union,
quote, "The greatest catastrophe of the 20th century.
And as for the Russian people, it became a genuine tragedy.
Tens of millions of fellow citizens and countrymen
found themselves beyond the fringes of Russian territory."
Do you see how he frames this?
The Soviet Union were all one people in his mind.
And after it collapsed, all of these people
who are a part of the motherland were now outside
of the fringes or the boundaries of Russian territory.
First off, fact check.
Greatest catastrophe of the 20th century?
Like, do you remember what else happened
in the 20th century, Vladimir?
(ominous music)
Putin's worry about the collapse of this one people
starts to get way worse when the West, his enemy,
starts showing up to his neighborhood
to all these exSoviet countries that are now independent.
The West starts selling their ideology
of democracy and capitalism and inviting them
to join their military alliance called NATO.
And guess what?
These countries are totally buying it.
All these exSoviet countries are now joining NATO.
And some of them, the EU.
And Putin is hating this.
He's like not only did the Soviet Union divide
and all of these people are now outside
of the Russia motherland,
but now they're being persuaded by the West
to join their military alliance.
This is terrible news.
Over the years, this continues to happen,
while Putin himself starts to chip away
at Russian institutions, making them weaker and weaker.
He's silencing his rivals
and he's consolidating power in himself.
(triumphant music)
And in the past few years,
he's effectively silenced anyone who can challenge him;
any institution, any court,
or any political rival have all been silenced.
It's been decades since the Soviet Union fell,
but as Putin gains more power,
he still sees the region through the lens
of the old Cold War, Soviet, Slavic empire view.
He sees this region as one big block
that has been torn apart by outside forces.
"The greatest catastrophe of the 20th century."
And the worst situation of all of these,
according to Putin, is Ukraine,
which was like the gem of the Soviet Union.
There was tons of cultural heritage.
Again, Russia sort of started in Ukraine,
not to mention it was a very populous
and industrious, resourcerich place.
And over the years Ukraine has been drifting west.
It hasn't joined NATO yet, but more and more,
it's been electing proWestern presidents.
It's been flirting with membership in NATO.
It's becoming less and less attached
to the Russian heritage that Putin so adores.
And more than half of Ukrainians say
that they'd be down to join the EU.
64% of them say that it would be cool joining NATO.
But Putin can't handle this. He is in total denial.
Like an exboyfriend who handle his exgirlfriend
starting to date someone else,
Putin can't let Ukraine go.
He won't let go.
So for the past decade,
he's been trying to keep the West out
and bring Ukraine back into the motherland of Russia.
This usually takes the form of Putin sending
secret soldiers from Russia into Ukraine
to help the people in Ukraine who want to like separate
from Ukraine and join Russia.
It also takes the form of, oh yeah,
stealing entire parts of Ukraine for Russia.
Russian troops moving swiftly to take control
of military bases in Crimea.
Like in 2014, Putin just did this.
To what America is officially calling
a Russian invasion of Ukraine.
He went down and just snatched this bit of Ukraine
and folded it into Russia.
So you're starting to see what's going on here.
Putin's life's work is to salvage what he calls
the greatest catastrophe of the 20th century,
the division and the separation
of the Soviet republics from Russia.
So let's get to present day. It's 2022.
Putin is at it again.
And honestly, if you really want to understand
the mind of Vladimir Putin and his whole view on this,
you have to read this.
"On the History of Unity of Russians and Ukrainians,"
by Vladimir Putin.
A blog post that kind of sounds
like a ninth grade history essay.
In this essay, Vladimir Putin argues
that Russia and Ukraine are one people.
He calls them essentially the same historical
and spiritual space.
Kind of beautiful writing, honestly.
Anyway, he argues that the division
between the two countries is due to quote,
"a deliberate effort by those forces
that have always sought to undermine our unity."
And that the formula they use, these outside forces,
is a classic one: divide and rule.
And then he launches into this super indepth,
like 10page argument, as to every single historical beat
of Ukraine and Russia's history
to make this argument that like,
this is one people and the division is totally because
of outside powers, i.e. the West.
Okay, but listen, there's this moment
at the end of the post,
that actually kind of hit me in a big way.
He says this, "Just have a look at Austria and Germany,
or the U.S. and Canada, how they live next to each other.
Close in ethnic composition, culture,
and in fact, sharing one language,
they remain sovereign states with their own interests,
with their own foreign policy.
But this does not prevent them
from the closest integration or allied relations.
They have very conditional, transparent borders.
And when crossing them citizens feel at home.
They create families, study, work, do business.
Incidentally, so do millions of those born in Ukraine
who now live in Russia.
We see them as our own close people."
I mean, listen, like,
I'm not in support of what Putin is doing,
but like that, it's like a pretty solid like analogy.
If China suddenly showed up and started like
coaxing Canada into being a part of its alliance,
I would be a little bit like, "What's going on here?"
That's what Putin feels.
And so I kind of get what he means there.
There's a deep heritage and connection between these people.
And he's seen that falter and dissolve
and he doesn't like it.
He clearly genuinely feels a brotherhood
and this deep heritage connection
with the people of Ukraine.
Okay, okay, okay, okay. Putin, I get it.
Your essay is compelling there at the end.
You're clearly very smart and wellread.
But this does not justify what you've been up to. Okay?
It doesn't justify sending 100,000 troops to the border
or sending cyber soldiers to sabotage
the Ukrainian government, or annexing territory,
fueling a conflict that has killed
tens of thousands of people in Eastern Ukraine.
No. Okay.
No matter how much affection you feel for Ukrainian heritage
and its connection to Russia, this is not okay.
Again, it's like the boyfriend
who genuinely loves his girlfriend.
They had a great relationship,
but they broke up and she's free to see whomever she wants.
But Putin is not ready to let go.
[Man In Blue Shirt] What the hell's wrong with you?
I love you, Jessica.
What the hell is wrong with you?
Dude, don't fucking touch me.
I love you. Worldstar!
What is wrong with you? Just stop!
Putin has constructed his own reality here.
One in which Ukraine is actually being controlled
by shadowy Western forces
who are holding the people of Ukraine hostage.
And if that he invades, it will be a swift victory
because Ukrainians will accept him with open arms.
The great liberator.
(triumphant music)
Like, this guy's a total romantic.
He's a history buff and a romantic.
And he has a hill to die on here.
And it is liberating the people
who have been taken from the Russian motherland.
Kind of like the abusive boyfriend, who's like,
"She actually really loves me,
but it's her annoying friends
who were planting all these ideas in her head.
That's why she broke up with me."
And it's like, "No, dude, she's over you."
[Man In Blue Shirt] What the hell is wrong with you?
I love you, Jessica.
I mean, maybe this video should be called
Putin is just like your abusive exboyfriend.
[Man In Blue Shirt] What the hell is wrong with you?
I love you, Jessica!
Worldstar! What's wrong with you?
Okay. So where does this leave us?
It's 2022, Putin is showing up to these meetings in Europe
to tell them where he stands.
He says, "NATO, you cannot expand anymore. No new members.
And you need to withdraw all your troops
from Eastern Europe, my neighborhood."
He knows these demands will never be accepted
because they're ludicrous.
But what he's doing is showing a false effort to say,
"Well, we tried to negotiate with the West,
but they didn't want to."
Hence giving a little bit more justification
to a Russian invasion.
So will Russia invade? Is there war coming?
Maybe; it's impossible to know
because it's all inside of the head of this guy.
But, if I were to make the best argument
that war is not coming tomorrow,
I would look at a few things.
Number one, war in Ukraine would be incredibly costly
for Vladimir Putin.
Russia has a far superior army to Ukraine's,
but still, Ukraine has a very good army
that is supported by the West
and would give Putin a pretty bad bloody nose
in any invasion.
Controlling territory in Ukraine would be very hard.
Ukraine is a giant country.
They would fight back and it would be very hard
to actually conquer and take over territory.
Another major point here is that if Russia invades Ukraine,
this gives NATO new purpose.
If you remember, NATO was created because of the Cold War,
because the Soviet Union was big and nuclear powered.
Once the Soviet Union fell,
NATO sort of has been looking for a new purpose
over the past couple of decades.
If Russia invades Ukraine,
NATO suddenly has a brand new purpose to unite
and to invest in becoming more powerful than ever.
Putin knows that.
And it would be very bad news for him if that happened.
But most importantly, perhaps the easiest clue
for me to believe that war isn't coming tomorrow
is the Russian propaganda machine
is not preparing the Russian people for an invasion.
In 2014, when Russia was about to invade
and take over Crimea, this part of Ukraine,
there was a barrage of state propaganda
that prepared the Russian people
that this was a justified attack.
So when it happened, it wasn't a surprise
and it felt very normal.
That isn't happening right now in Russia.
At least for now. It may start happening tomorrow.
But for now, I think Putin is showing up to the border,
flexing his muscles and showing the West that he is earnest.
I'm not sure that he's going to invade tomorrow,
but he very well could.
I mean, read the guy's blog post
and you'll realize that he is a romantic about this.
He is incredibly idealistic about the glory days
of the Slavic empires, and he wants to get it back.
So there is dangerous momentum towards war.
And the way war works is even a small little, like, fight,
can turn into the other guy
doing something bigger and crazier.
And then the other person has to respond
with something a little bit bigger.
That's called escalation.
And there's not really a ceiling
to how much that momentum can spin out of control.
That is why it's so scary when two nuclear countries
go to war with each other,
because there's kind of no ceiling.
So yeah, it's dangerous. This is scary.
I'm not sure what happens next here,
but the best we can do is keep an eye on this.
At least for now, we better understand
what Putin really wants out of all of this.
Thanks for watching.
JB
James Brockbank
8 months ago
Canonical URLs for Beginners
Canonicalization and canonical URLs are essential for SEO, and improper implementation can negatively impact your site's performance.
Canonical tags were introduced in 2009 to help webmasters with duplicate or similar content on multiple URLs.
To use canonical tags properly, you must understand their purpose, operation, and implementation.
Canonical URLs and Tags
Canonical tags tell search engines that a certain URL is a page's master copy. They specify a page's canonical URL. Webmasters can avoid duplicate content by linking to the "canonical" or "preferred" version of a page.
How are canonical tags and URLs different? Can these be specified differently?
Tags
Canonical tags are found in an HTML page's head></head> section.
<link rel="canonical" href="https://www.website.com/page/" />
These can be self-referencing or reference another page's URL to consolidate signals.
Canonical tags and URLs are often used interchangeably, which is incorrect.
The rel="canonical" tag is the most common way to set canonical URLs, but it's not the only way.
Canonical URLs
What's a canonical link? Canonical link is the'master' URL for duplicate pages.
In Google's own words:
A canonical URL is the page Google thinks is most representative of duplicate pages on your site.

— Google Search Console Help
You can indicate your preferred canonical URL. For various reasons, Google may choose a different page than you.
When set correctly, the canonical URL is usually your specified URL.
Canonical URLs determine which page will be shown in search results (unless a duplicate is explicitly better for a user, like a mobile version).
Canonical URLs can be on different domains.
Other ways to specify canonical URLs
Canonical tags are the most common way to specify a canonical URL.
You can also set canonicals by:
Setting the HTTP header rel=canonical.

All pages listed in a sitemap are suggested as canonicals, but Google decides which pages are duplicates.

Redirects 301.
Google recommends these methods, but they aren't all appropriate for every situation, as we'll see below. Each has its own recommended uses.
Setting canonical URLs isn't required; if you don't, Google will use other signals to determine the best page version.
To control how your site appears in search engines and to avoid duplicate content issues, you should use canonicalization effectively.
Why Duplicate Content Exists
Before we discuss why you should use canonical URLs and how to specify them in popular CMSs, we must first explain why duplicate content exists. Nobody intentionally duplicates website content.
Content management systems create multiple URLs when you launch a page, have indexable versions of your site, or use dynamic URLs.
Assume the following URLs display the same content to a user:
A search engine sees eight duplicate pages, not one.
URLs #1 and #2: the CMS saves product URLs with and without the category name.

#3, #4, and #5 result from the site being accessible via HTTP, HTTPS, www, and non-www.

#6 is a subdomain mobile-friendly URL.

URL #7 lacks URL #2's trailing slash.

URL #8 uses a capital "A" instead of a lowercase one.
Duplicate content may also exist in URLs like:
https://www.website.com
https://www.website.com/index.php
Duplicate content is easy to create.
Canonical URLs help search engines identify different page variations as a single URL on many sites.
SEO Canonical URLs
Canonical URLs help you manage duplicate content that could affect site performance.
Canonical URLs are a technical SEO focus area for many reasons.
Specify URL for search results
When you set a canonical URL, you tell Google which page version to display.
Which would you click?
https://www.domain.com/page-1/
https://www.domain.com/index.php?id=2
First, probably.
Canonicals tell search engines which URL to rank.
Consolidate link signals on similar pages
When you have duplicate or nearly identical pages on your site, the URLs may get external links.
Canonical URLs consolidate multiple pages' link signals into a single URL.
This helps your site rank because signals from multiple URLs are consolidated into one.
Syndication management
Content is often syndicated to reach new audiences.
Canonical URLs consolidate ranking signals to prevent duplicate pages from ranking and ensure the original content ranks.
Avoid Googlebot duplicate page crawling
Canonical URLs ensure that Googlebot crawls your new pages rather than duplicated versions of the same one across mobile and desktop versions, for example.
Crawl budgets aren't an issue for most sites unless they have 100,000+ pages.
How to Correctly Implement the rel=canonical Tag
Using the header tag rel="canonical" is the most common way to specify canonical URLs.
Adding tags and HTML code may seem daunting if you're not a developer, but most CMS platforms allow canonicals out-of-the-box.
These URLs each have one product.
How to Correctly Implement a rel="canonical" HTTP Header
A rel="canonical" HTTP header can replace canonical tags.
This is how to implement a canonical URL for PDFs or non-HTML documents.
You can specify a canonical URL in your site's.htaccess file using the code below.
<Files "file-to-canonicalize.pdf"> Header add Link "< http://www.website.com/canonical-page/>; rel=\"canonical\"" </Files>
301 redirects for canonical URLs
Google says 301 redirects can specify canonical URLs.
Only the canonical URL will exist if you use 301 redirects. This will redirect duplicates.
This is the best way to fix duplicate content across:
HTTPS and HTTP

Non-WWW and WWW

Trailing-Slash and Non-Trailing Slash URLs
On a single page, you should use canonical tags unless you can confidently delete and redirect the page.
Sitemaps' canonical URLs
Google assumes sitemap URLs are canonical, so don't include non-canonical URLs.
This does not guarantee canonical URLs, but is a best practice for sitemaps.
Best-practice Canonical Tag
Once you understand a few simple best practices for canonical tags, spotting and cleaning up duplicate content becomes much easier.
Always include:
One canonical URL per page
If you specify multiple canonical URLs per page, they will likely be ignored.
Correct Domain Protocol
If your site uses HTTPS, use this as the canonical URL. It's easy to reference the wrong protocol, so check for it to catch it early.
Trailing slash or non-trailing slash URLs
Be sure to include trailing slashes in your canonical URL if your site uses them.
Specify URLs other than WWW
Search engines see non-WWW and WWW URLs as duplicate pages, so use the correct one.
Absolute URLs
To ensure proper interpretation, canonical tags should use absolute URLs.
So use:
<link rel="canonical" href="https://www.website.com/page-a/" />
And not:
<link rel="canonical" href="/page-a/" />
If not canonicalizing, use self-referential canonical URLs.
When a page isn't canonicalizing to another URL, use self-referencing canonical URLs.
Canonical tags refer to themselves here.
Common Canonical Tags Mistakes
Here are some common canonical tag mistakes.
301 Canonicalization
Set the canonical URL as the redirect target, not a redirected URL.
Incorrect Domain Canonicalization
If your site uses HTTPS, don't set canonical URLs to HTTP.
Irrelevant Canonicalization
Canonicalize URLs to duplicate or near-identical content only.
SEOs sometimes try to pass link signals via canonical tags from unrelated content to increase rank. This isn't how canonicalization should be used and should be avoided.
Multiple Canonical URLs
Only use one canonical tag or URL per page; otherwise, they may all be ignored.
When overriding defaults in some CMSs, you may accidentally include two canonical tags in your page's <head>.
Pagination vs. Canonicalization
Incorrect pagination can cause duplicate content. Canonicalizing URLs to the first page isn't always the best solution.
Canonicalize to a 'view all' page.
How to Audit Canonical Tags (and Fix Issues)
Audit your site's canonical tags to find canonicalization issues.
SEMrush Site Audit can help. You'll find canonical tag checks in your website's site audit report.
Let's examine these issues and their solutions.
No Canonical Tag on AMP
Site Audit will flag AMP pages without canonical tags.
Canonicalization between AMP and non-AMP pages is important.
Add a rel="canonical" tag to each AMP page's head>.
No HTTPS redirect or canonical from HTTP homepage
Duplicate content issues will be flagged in the Site Audit if your site is accessible via HTTPS and HTTP.
You can fix this by 301 redirecting or adding a canonical tag to HTTP pages that references HTTPS.
Broken canonical links
Broken canonical links won't be considered canonical URLs.
This error could mean your canonical links point to non-existent pages, complicating crawling and indexing.
Update broken canonical links to the correct URLs.
Multiple canonical URLs
This error occurs when a page has multiple canonical URLs.
Remove duplicate tags and leave one.
Canonicalization is a key SEO concept, and using it incorrectly can hurt your site's performance.
Once you understand how it works, what it does, and how to find and fix issues, you can use it effectively to remove duplicate content from your site.
---
Canonicalization SEO Myths