Moonbirds NFT sells for $1 million in first week
On Saturday, Moonbird #2642, one of the collection's rarest NFTs, sold for a record 350 ETH (over $1 million) on OpenSea.
The Sandbox, a blockchain-based gaming company based in Hong Kong, bought the piece. The seller, "oscuranft" on OpenSea, made around $600,000 after buying the NFT for 100 ETH a week ago.
Owl avatars
Moonbirds is a 10,000 owl NFT collection. It is one of the quickest collections to achieve bluechip status. Proof, a media startup founded by renowned VC Kevin Rose, launched Moonbirds on April 16.
Rose is currently a partner at True Ventures, a technology-focused VC firm. He was a Google Ventures general partner and has 1.5 million Twitter followers.
Rose has an NFT podcast on Proof. It follows Proof Collective, a group of 1,000 NFT collectors and artists, including Beeple, who hold a Proof Collective NFT and receive special benefits.
These include early access to the Proof podcast and in-person events.
According to the Moonbirds website, they are "the official Proof PFP" (picture for proof).
Moonbirds NFTs sold nearly $360 million in just over a week, according to The Block Research and Dune Analytics. Its top ten sales range from $397,000 to $1 million.
In the current market, Moonbirds are worth 33.3 ETH. Each NFT is 2.5 ETH. Holders have gained over 12 times in just over a week.
Why was it so popular?
The Block Research's NFT analyst, Thomas Bialek, attributes Moonbirds' rapid rise to Rose's backing, the success of his previous Proof Collective project, and collectors' preference for proven NFT projects.
Proof Collective NFT holders have made huge gains. These NFTs were sold in a Dutch auction last December for 5 ETH each. According to OpenSea, the current floor price is 109 ETH.
According to The Block Research, citing Dune Analytics, Proof Collective NFTs have sold over $39 million to date.
Rose has bigger plans for Moonbirds. Moonbirds is introducing "nesting," a non-custodial way for holders to stake NFTs and earn rewards.
Holders of NFTs can earn different levels of status based on how long they keep their NFTs locked up.
"As you achieve different nest status levels, we can offer you different benefits," he said. "We'll have in-person meetups and events, as well as some crazy airdrops planned."
Rose went on to say that Proof is just the start of "a multi-decade journey to build a new media company."
More on NFTs & Art
Abhimanyu Bhargava
2 months ago
VeeFriends Series 2: The Biggest NFT Opportunity Ever
VeeFriends is one NFT project I'm sure will last.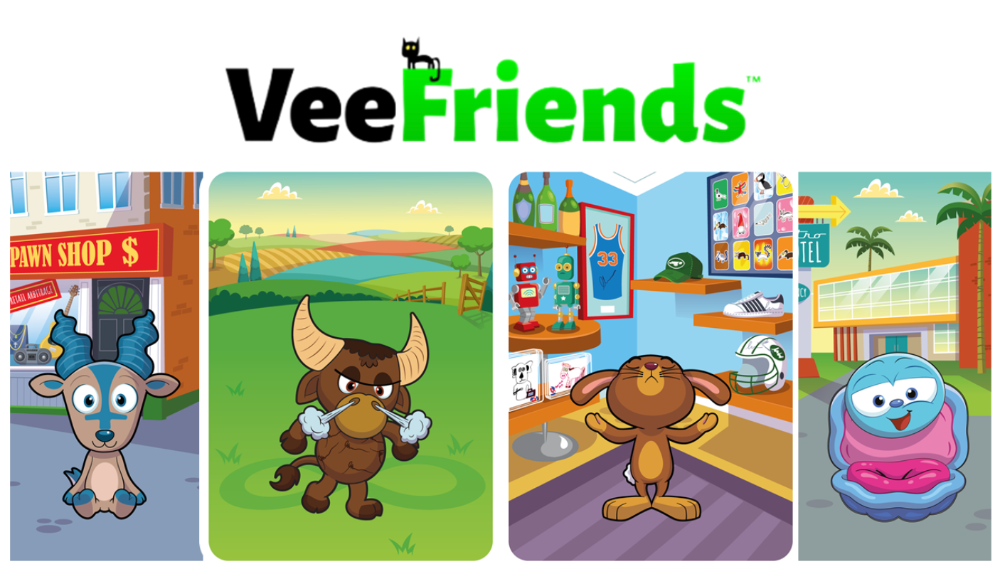 I believe in blockchain technology and JPEGs, aka NFTs. NFTs aren't JPEGs. It's not as it seems.
Gary Vaynerchuk is leading the pack with his new NFT project VeeFriends, I wrote a year ago. I was spot-on. It's the most innovative project I've seen.
Since its minting in May 2021, it has given its holders enormous value, most notably the first edition of VeeCon, a multi-day superconference featuring iconic and emerging leaders in NFTs and Popular Culture. First-of-its-kind NFT-ticketed Web3 conference to build friendships, share ideas, and learn together.
VeeFriends holders got free VeeCon NFT tickets. Attendees heard iconic keynote speeches, innovative talks, panels, and Q&A sessions.
It was a unique conference that most of us, including me, are looking forward to in 2023. The lineup was epic, and it allowed many to network in new ways. Really memorable learning. Here are a couple of gratitude posts from the attendees.
VeeFriends Series 2
This article explains VeeFriends if you're still confused.
GaryVee's hand-drawn doodles have evolved into wonderful characters. The characters' poses and backgrounds bring the VeeFriends IP to life.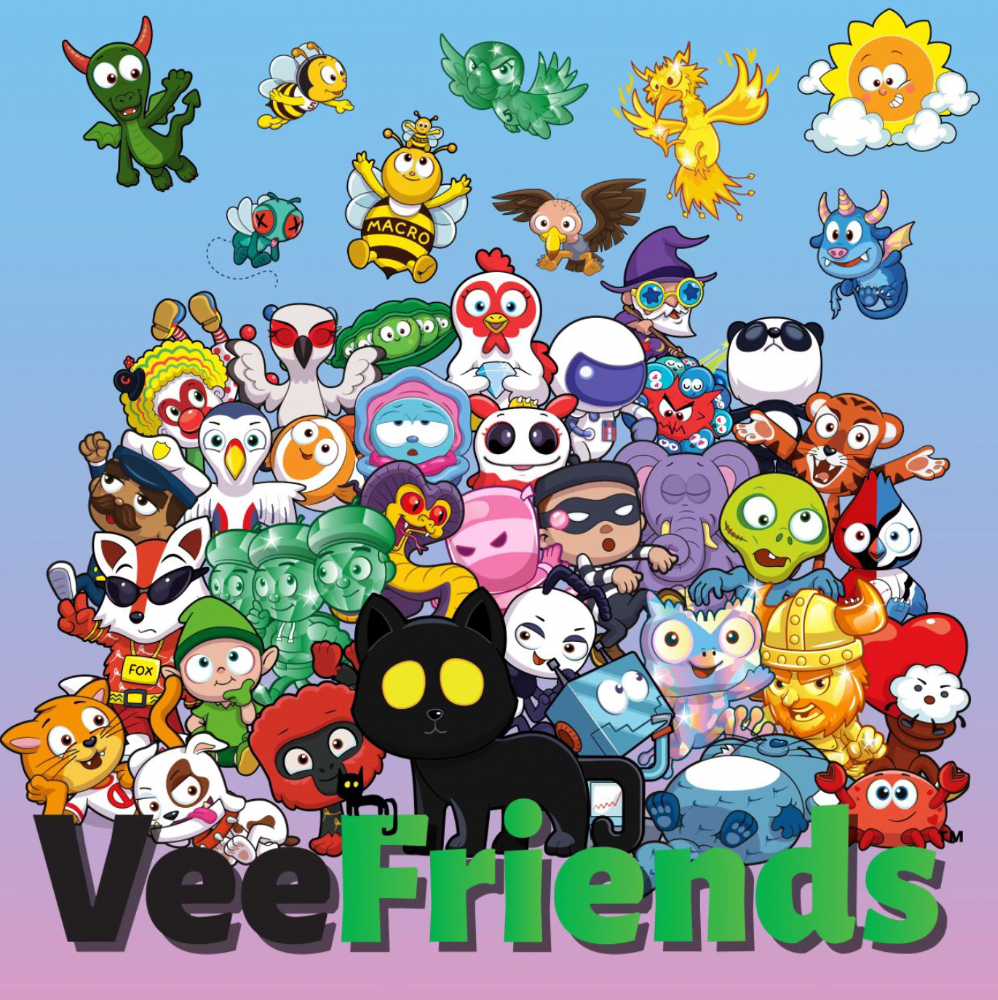 Yes, this is the second edition of VeeFriends, and at current prices, it's one of the best NFT opportunities in years. If you have the funds and risk appetite to invest in NFTs, VeeFriends Series 2 is worth every penny. Even if you can't invest, learn from their journey.
1. Art Is the Start
Many critics say VeeFriends artwork is below average and not by GaryVee. Art is often the key to future success.
Let's look at one of the first Mickey Mouse drawings. No one would have guessed that this would become one of the most beloved animated short film characters. In Walt Before Mickey, Walt Disney's original mouse Mortimer was less refined.
First came a mouse...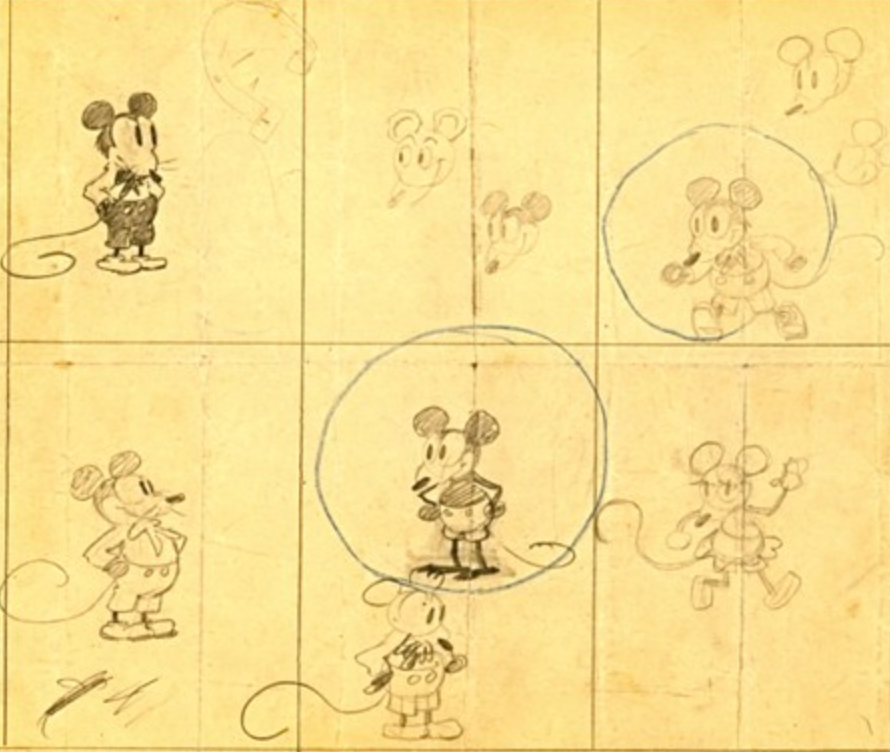 These sketches evolved into Steamboat Willie, Disney's first animated short film.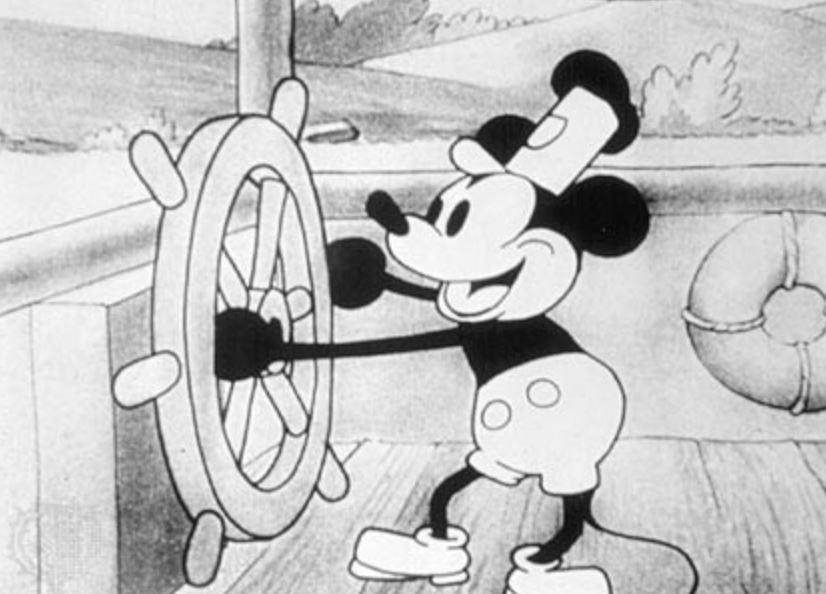 Fred Moore redesigned the character artwork into what we saw in cartoons as kids. Mickey Mouse's history is here.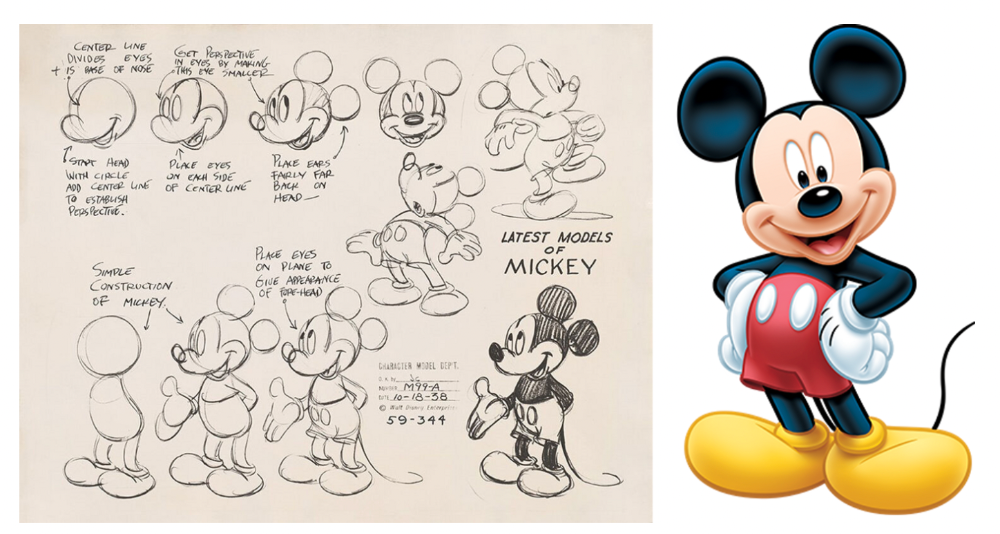 Looking at how different cartoon characters have evolved and gained popularity over decades, I believe Series 2 characters like Self-Aware Hare, Kind Kudu, and Patient Pig can do the same.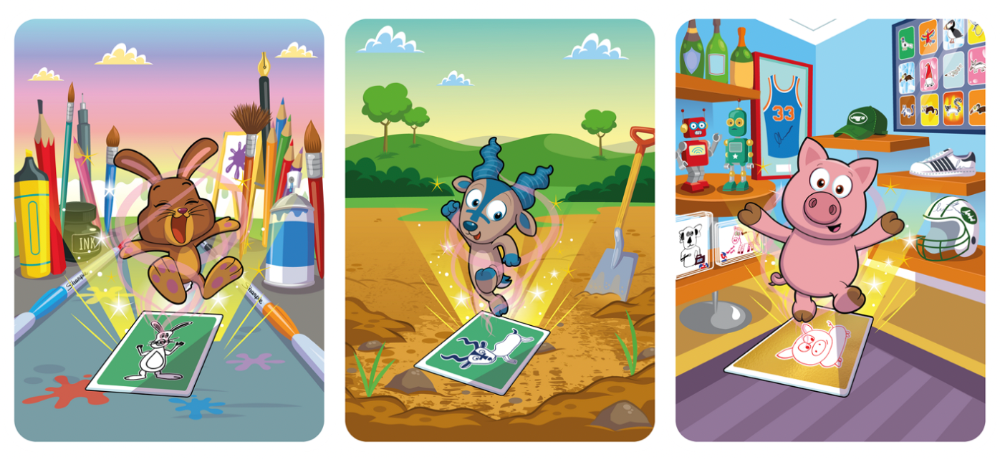 GaryVee captures this journey on the blockchain and lets early supporters become part of history. Time will tell if it rivals Disney, Pokemon, or Star Wars. Gary has been vocal about this vision.
2. VeeFriends is Intellectual Property for the Coming Generations
Most of us grew up watching cartoons, playing with toys, cards, and video games. Our interactions with fictional characters and the stories we hear shape us.
GaryVee is slowly curating an experience for the next generation with animated videos, card games, merchandise, toys, and more.
VeeFriends UNO, a collaboration with Mattel Creations, features 17 VeeFriends characters.
VeeFriends and Zerocool recently released Trading Cards featuring all 268 Series 1 characters and 15 new ones. Another way to build VeeFriends' collectibles brand.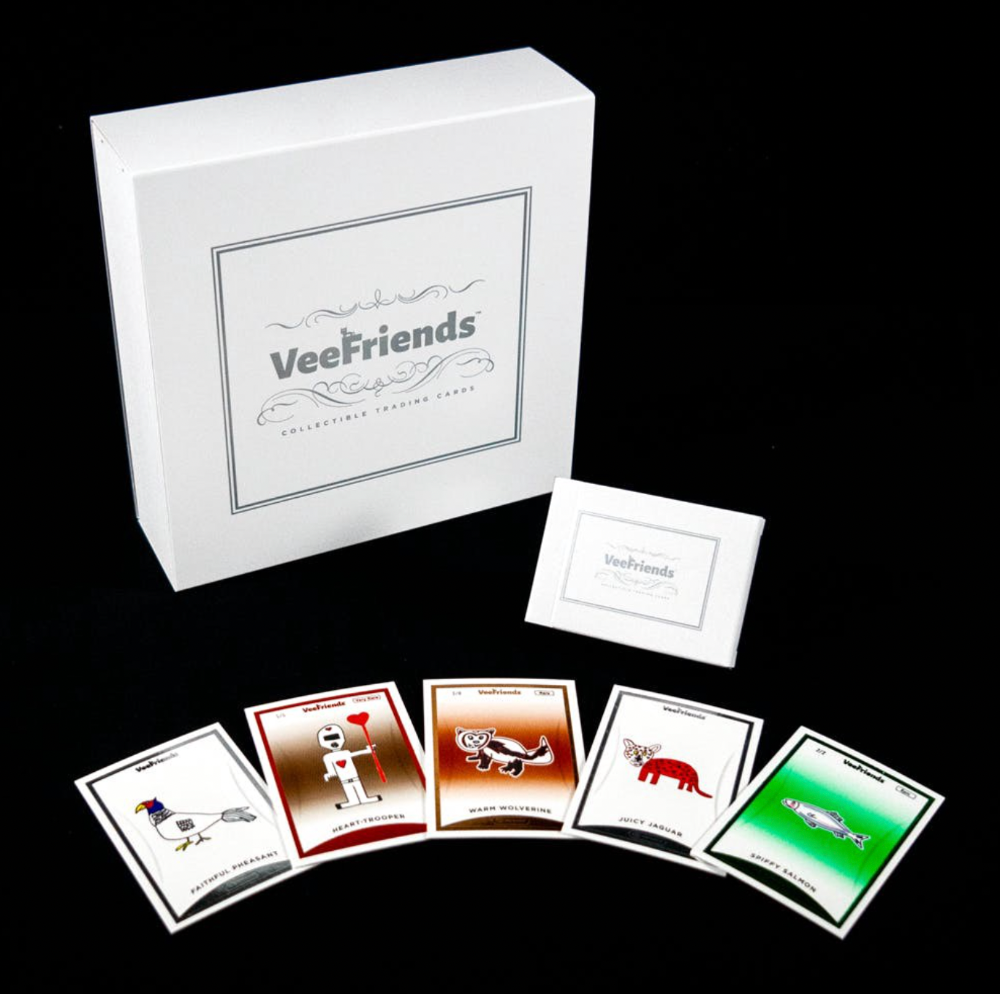 At Veecon, all the characters were collectible toys. Something will soon emerge.
Kids and adults alike enjoy the YouTube channel's animated shorts and VeeFriends Tunes. Here's a song by the holder's Optimistic Otter-loving daughter.
This VeeFriends story is only the beginning. I'm looking forward to animated short film series, coloring books, streetwear, candy, toys, physical collectibles, and other forms of VeeFriends IP.
3. Veefriends will always provide utilities
Smart contracts can be updated at any time and authenticated on a ledger.
VeeFriends Series 2 gives no promise of any utility whatsoever. GaryVee released no project roadmap. In the first few months after launch, many owners of specific characters or scenes received utilities.
Every benefit or perk you receive helps promote the VeeFriends brand.
Recent partnerships are listed below.
MaryRuth's Multivitamin Gummies

Productive Puffin holders from VeeFriends x Primitive

Pickleball Scene & Clown Holders Only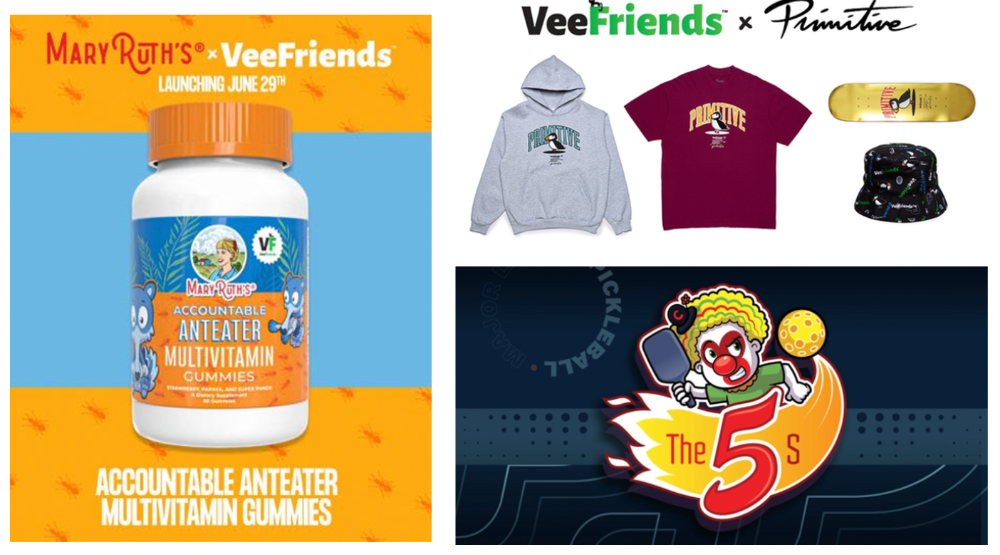 Pickleball & Competitive Clown Exclusive experience, anteater multivitamin gummies, and Puffin x Primitive merch
Considering the price of NFTs, it may not seem like much. It's just the beginning; you never know what the future holds. No other NFT project offers such diverse, ongoing benefits.
4. Garyvee's team is ready
Gary Vaynerchuk's team and record are undisputed. He's a serial entrepreneur and the Chairman & CEO of VaynerX, which includes VaynerMedia, VaynerCommerce, One37pm, and The Sasha Group.
Gary founded VaynerSports, Resy, and Empathy Wines. He's a Candy Digital Board Member, VCR Group Co-Founder, ArtOfficial Co-Founder, and VeeFriends Creator & CEO. Gary was recently named one of Fortune's Top 50 NFT Influencers.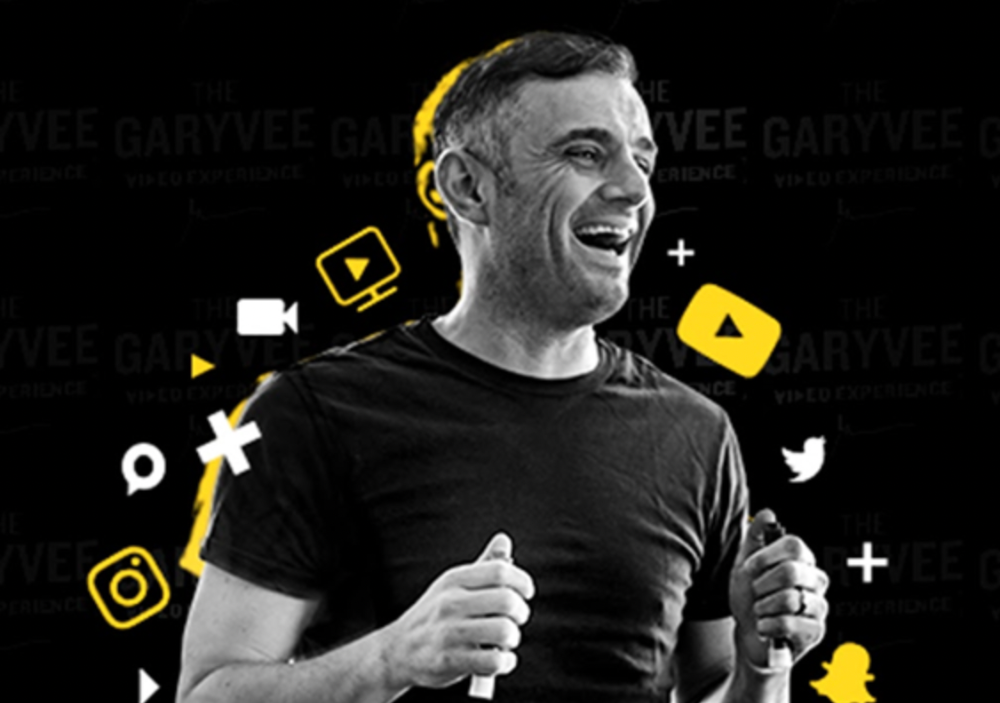 Gary Vayenerchuk aka GaryVee
Gary documents his daily life as a CEO on social media, which has 34 million followers and 272 million monthly views. GaryVee Audio Experience is a top podcast. He's a five-time New York Times best-seller and sought-after speaker.
Gary can observe consumer behavior to predict trends. He understood these trends early and pioneered them.
1997 — Realized e-potential commerce's and started winelibrary.com. In five years, he grew his father's wine business from $3M to $60M.

2006 — Realized content marketing's potential and started Wine Library on YouTube. TV

2009 — Estimated social media's potential (Web2) and invested in Facebook, Twitter, and Tumblr.

2014: Ethereum and Bitcoin investments

2021 — Believed in NFTs and Web3 enough to launch VeeFriends
GaryVee isn't all of VeeFriends. Andy Krainak, Dave DeRosa, Adam Ripps, Tyler Dowdle, and others work tirelessly to make VeeFriends a success.
GaryVee has said he'll let other businesses fail but not VeeFriends. We're just beginning his 40-year vision.
I have more confidence than ever in a company with a strong foundation and team.
5. Humans die, but characters live forever
What if GaryVee dies or can't work?
A writer's books can immortalize them. As long as their books exist, their words are immortal. Socrates, Hemingway, Aristotle, Twain, Fitzgerald, and others have become immortal.
Everyone knows Vincent Van Gogh's The Starry Night.
We all love reading and watching Peter Parker, Thor, or Jessica Jones. Their behavior inspires us. Stan Lee's message and stories live on despite his death.
GaryVee represents VeeFriends. Creating characters to communicate ensures that the message reaches even those who don't listen.
Gary wants his values and messages to be omnipresent in 268 characters. Messengers die, but their messages live on.
Gary envisions VeeFriends creating timeless stories and experiences. Ten years from now, maybe every kid will sing Patient Pig.
6. I love the intent.
Gary planned to create Workplace Warriors three years ago when he began designing Patient Panda, Accountable Ant, and Empathy elephant. The project stalled. When NFTs came along, he knew.
Gary wanted to create characters with traits he values, such as accountability, empathy, patience, kindness, and self-awareness. He wants future generations to find these traits cool. He hopes one or more of his characters will become pop culture icons.
These emotional skills aren't taught in schools or colleges, but they're crucial for business and life success. I love that someone is teaching this at scale.
In the end, intent matters.
Humans Are Collectors
Buy and collect things to communicate. Since the 1700s. Medieval people formed communities around hidden metals and stones. Many people still collect stamps and coins, and luxury and fashion are multi-trillion dollar industries. We're collectors.
The early 2020s NFTs will be remembered in the future. VeeFriends will define a cultural and technological shift in this era. VeeFriends Series 1 is the original hand-drawn art, but it's expensive. VeeFriends Series 2 is a once-in-a-lifetime opportunity at $1,000.
If you are new to NFTs, check out How to Buy a Non Fungible Token (NFT) For Beginners
---
This is a non-commercial article. Not financial or legal advice. Information isn't always accurate. Before making important financial decisions, consult a pro or do your own research.
---
This post is a summary. Read the full article here
SD
Scott Duke Kominers
1 month ago
NFT Creators Go Creative Commons Zero (cc0)

On January 1, "Public Domain Day," thousands of creative works immediately join the public domain. The original creator or copyright holder loses exclusive rights to reproduce, adapt, or publish the work, and anybody can use it. It happens with movies, poems, music, artworks, books (where creative rights endure 70 years beyond the author's death), and sometimes source code.
Public domain creative works open the door to new uses. 400,000 sound recordings from before 1923, including Winnie-the-Pooh, were released this year.  With most of A.A. Milne's 1926 Winnie-the-Pooh characters now available, we're seeing innovative interpretations Milne likely never planned. The ancient hyphenated version of the honey-loving bear is being adapted for a horror movie: "Winnie-the-Pooh: Blood and Honey"... with Pooh and Piglet as the baddies.
Counterintuitively, experimenting and recombination can occasionally increase IP value. Open source movements allow the public to build on (or fork and duplicate) existing technologies. Permissionless innovation helps Android, Linux, and other open source software projects compete. Crypto's success at attracting public development is also due to its support of open source and "remix culture," notably in NFT forums.
Production memes
NFT projects use several IP strategies to establish brands, communities, and content. Some preserve regular IP protections; others offer NFT owners the opportunity to innovate on connected IP; yet others have removed copyright and other IP safeguards.
By using the "Creative Commons Zero" (cc0) license, artists can intentionally select for "no rights reserved." This option permits anyone to benefit from derivative works without legal repercussions. There's still a lot of confusion between copyrights and NFTs, so nothing here should be considered legal, financial, tax, or investment advice. Check out this post for an overview of copyright vulnerabilities with NFTs and how authors can protect owners' rights. This article focuses on cc0.
Nouns, a 2021 project, popularized cc0 for NFTs. Others followed, including: A Common Place, Anonymice, Blitmap, Chain Runners, Cryptoadz, CryptoTeddies, Goblintown, Gradis, Loot, mfers, Mirakai, Shields, and Terrarium Club are cc0 projects.
Popular crypto artist XCOPY licensed their 1-of-1 NFT artwork "Right-click and Save As Guy" under cc0 in January, exactly one month after selling it. cc0 has spawned many derivatives.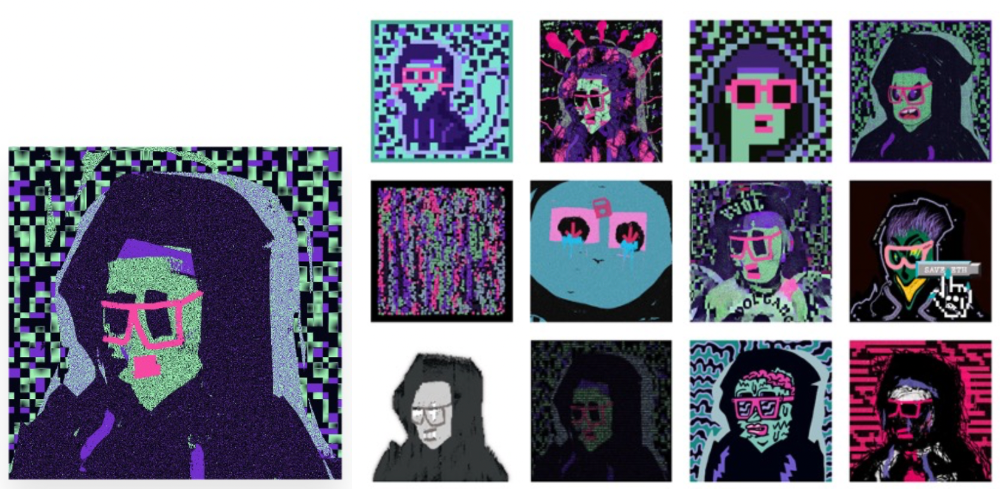 "Right-click Save As Guy" by XCOPY (1)/derivative works (2)
XCOPY said Monday he would apply cc0 to "all his existing art." "We haven't seen a cc0 summer yet, but I think it's approaching," said the artist. - predicting a "DeFi summer" in 2020, when decentralized finance gained popularity.
Why do so many NFT authors choose "no rights"?
Promoting expansions of the original project to create a more lively and active community is one rationale. This makes sense in crypto, where many value open sharing and establishing community.
Creativity depends on cultural significance. NFTs may allow verifiable ownership of any digital asset, regardless of license, but cc0 jumpstarts "meme-ability" by actively, not passively, inviting derivative works. As new derivatives are made and shared, attention might flow back to the original, boosting its reputation. This may inspire new interpretations, leading in a flywheel effect where each derivative adds to the original's worth - similar to platform network effects, where platforms become more valuable as more users join them.
cc0 licence allows creators "seize production memes."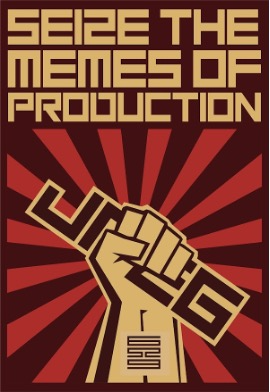 Physical items are also using cc0 NFT assets, thus it's not just a digital phenomenon. The Nouns Vision initiative turned the square-framed spectacles shown on each new NounsDAO NFT ("one per day, forever") into luxury sunglasses. Blitmap's pixel-art has been used on shoes, apparel, and caps. In traditional IP regimes, a single owner controls creation, licensing, and production.
The physical "blitcap" (3rd level) is a descendant of the trait in the cc0 Chain Runners collection (2nd), which uses the "logo" from cc0 Blitmap (1st)! The Logo is Blitmap token #84 and has been used as a trait in various collections. The "Dom Rose" is another popular token. These homages reference Blitmap's influence as a cc0 leader, as one of the earliest NFT projects to proclaim public domain intents. A new collection, Citizens of Tajigen, emerged last week with a Blitcap characteristic.
These derivatives can be a win-win for everyone, not just the original inventors, especially when using NFT assets to establish unique brands. As people learn about the derivative, they may become interested in the original. If you see someone wearing Nouns glasses on the street (or in a Super Bowl ad), you may desire a pair, but you may also be interested in buying an original NounsDAO NFT or related derivative.

Blitmap Logo Hat (1), Chain Runners #780 ft. Hat (2), and Blitmap Original "Logo #87" (3)
Co-creating open source
NFTs' power comes from smart contract technology's intrinsic composability. Many smart contracts can be integrated or stacked to generate richer applications.
"Money Legos" describes how decentralized finance ("DeFi") smart contracts interconnect to generate new financial use cases. Yearn communicates with MakerDAO's stablecoin $DAI and exchange liquidity provider Curve by calling public smart contract methods. NFTs and their underlying smart contracts can operate as the base-layer framework for recombining and interconnecting culture and creativity.
cc0 gives an NFT's enthusiast community authority to develop new value layers whenever, wherever, and however they wish.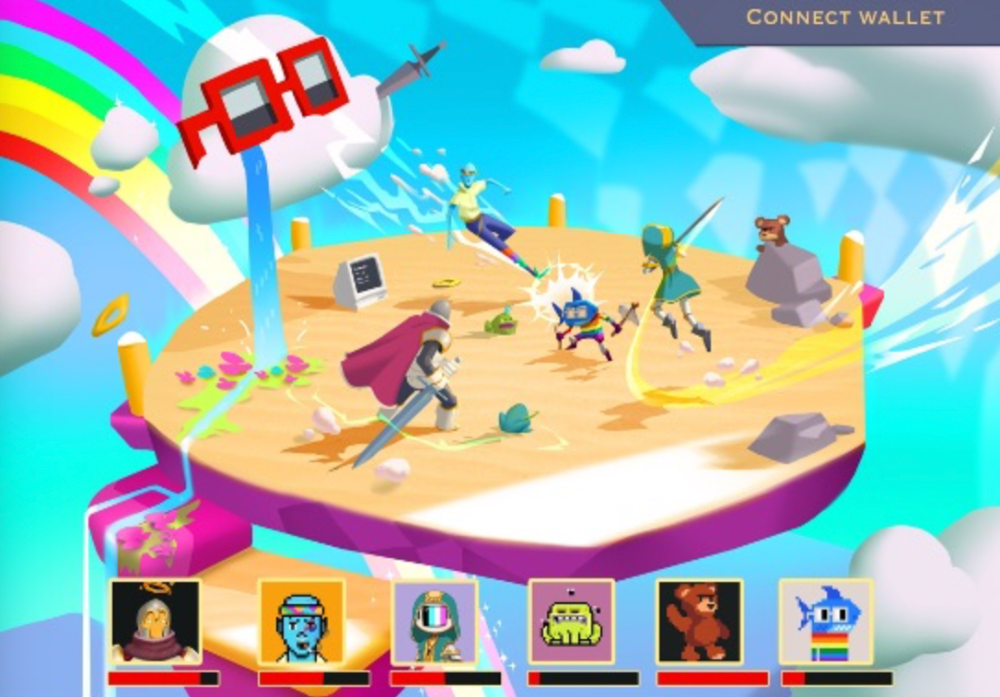 Multiple cc0 projects are playable characters in HyperLoot, a Loot Project knockoff.
Open source and Linux's rise are parallels. When the internet was young, Microsoft dominated the OS market with Windows. Linux (and its developer Linus Torvalds) championed a community-first mentality, freely available the source code without restrictions. This led to developers worldwide producing new software for Linux, from web servers to databases. As people (and organizations) created world-class open source software, Linux's value proposition grew, leading to explosive development and industry innovation. According to Truelist, Linux powers 96.3% of the top 1 million web servers and 85% of smartphones.
With cc0 licensing empowering NFT community builders, one might hope for long-term innovation. Combining cc0 with NFTs "turns an antagonistic game into a co-operative one," says NounsDAO cofounder punk4156. It's important on several levels. First, decentralized systems from open source to crypto are about trust and coordination, therefore facilitating cooperation is crucial. Second, the dynamics of this cooperation work well in the context of NFTs because giving people ownership over their digital assets allows them to internalize the results of co-creation through the value that accrues to their assets and contributions, which incentivizes them to participate in co-creation in the first place.
Licensed to create
If cc0 projects are open source "applications" or "platforms," then NFT artwork, metadata, and smart contracts provide the "user interface" and the underlying blockchain (e.g., Ethereum) is the "operating system." For these apps to attain Linux-like potential, more infrastructure services must be established and made available so people may take advantage of cc0's remixing capabilities.
These services are developing. Zora protocol and OpenSea's open source Seaport protocol enable open, permissionless NFT marketplaces. A pixel-art-rendering engine was just published on-chain to the Ethereum blockchain and integrated into OKPC and ICE64. Each application improves blockchain's "out-of-the-box" capabilities, leading to new apps created from the improved building blocks.
Web3 developer growth is at an all-time high, yet it's still a small fraction of active software developers globally. As additional developers enter the field, prospective NFT projects may find more creative and infrastructure Legos for cc0 and beyond.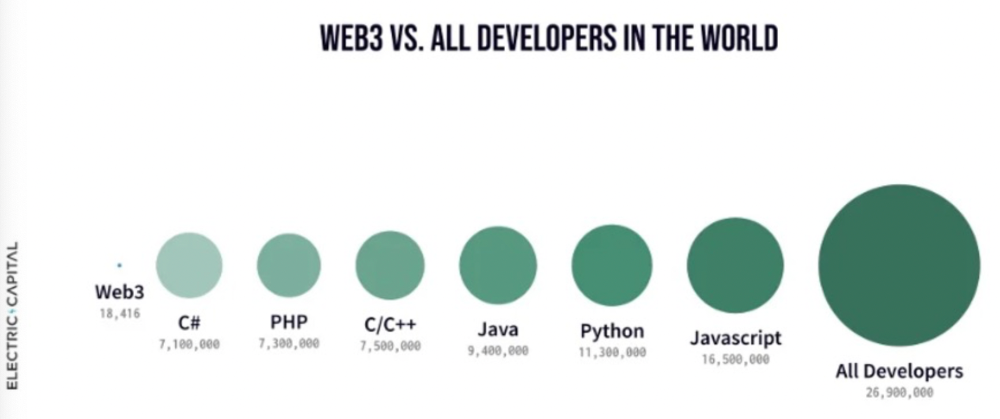 Electric Capital Developer Report (2021), p. 122
Growth requires composability. Users can easily integrate digital assets developed on public standards and compatible infrastructure into other platforms. The Loot Project is one of the first to illustrate decentralized co-creation, worldbuilding, and more in NFTs. This example was low-fi or "incomplete" aesthetically, providing room for imagination and community co-creation.
Loot began with a series of Loot bag NFTs, each listing eight "adventure things" in white writing on a black backdrop (such as Loot Bag #5726's "Katana, Divine Robe, Great Helm, Wool Sash, Divine Slippers, Chain Gloves, Amulet, Gold Ring"). Dom Hofmann's free Loot bags served as a foundation for the community.
Several projects have begun metaphorical (lore) and practical (game development) world-building in a short time, with artists contributing many variations to the collective "Lootverse." They've produced games (Realms & The Crypt), characters (Genesis Project, Hyperloot, Loot Explorers), storytelling initiatives (Banners, OpenQuill), and even infrastructure (The Rift).
Why cc0 and composability? Because consumers own and control Loot bags, they may use them wherever they choose by connecting their crypto wallets. This allows users to participate in multiple derivative projects, such as  Genesis Adventurers, whose characters appear in many others — creating a decentralized franchise not owned by any one corporation.

Genesis Project's Genesis Adventurer (1) with HyperLoot (2) and Loot Explorer (3) versions
When to go cc0
There are several IP development strategies NFT projects can use. When it comes to cc0, it's important to be realistic. The public domain won't make a project a runaway success just by implementing the license. cc0 works well for NFT initiatives that can develop a rich, enlarged ecosystem.
Many of the most successful cc0 projects have introduced flexible intellectual property. The Nouns brand is as obvious for a beer ad as for real glasses; Loot bags are simple primitives that make sense in all adventure settings; and the Goblintown visual style looks good on dwarfs, zombies, and cranky owls as it does on Val Kilmer.
The ideal cc0 NFT project gives builders the opportunity to add value:
vertically, by stacking new content and features directly on top of the original cc0 assets (for instance, as with games built on the Loot ecosystem, among others), and

horizontally, by introducing distinct but related intellectual property that helps propagate the original cc0 project's brand (as with various Goblintown derivatives, among others).
These actions can assist cc0 NFT business models. Because cc0 NFT projects receive royalties from secondary sales, third-party extensions and derivatives can boost demand for the original assets.
Using cc0 license lowers friction that could hinder brand-reinforcing extensions or lead to them bypassing the original. Robbie Broome recently argued (in the context of his cc0 project A Common Place) that giving away his IP to cc0 avoids bad rehashes down the line. If UrbanOutfitters wanted to put my design on a tee, they could use the actual work instead of hiring a designer. CC0 can turn competition into cooperation.
Community agreement about core assets' value and contribution can help cc0 projects. Cohesion and engagement are key. Using the above examples: Developers can design adventure games around whatever themes and item concepts they desire, but many choose Loot bags because of the Lootverse's community togetherness. Flipmap shared half of its money with the original Blitmap artists in acknowledgment of that project's core role in the community. This can build a healthy culture within a cc0 project ecosystem. Commentator NiftyPins said it was smart to acknowledge the people that constructed their universe. Many OG Blitmap artists have popped into the Flipmap discord to share information.
cc0 isn't a one-size-fits-all answer; NFTs formed around well-established brands may prefer more restrictive licenses to preserve their intellectual property and reinforce exclusivity. cc0 has some superficial similarities to permitting NFT owners to market the IP connected with their NFTs (à la Bored Ape Yacht Club), but there is a significant difference: cc0 holders can't exclude others from utilizing the same IP. This can make it tougher for holders to develop commercial brands on cc0 assets or offer specific rights to partners. Holders can still introduce enlarged intellectual property (such as backstories or derivatives) that they control.
---
Blockchain technologies and the crypto ethos are decentralized and open-source. This makes it logical for crypto initiatives to build around cc0 content models, which build on the work of the Creative Commons foundation and numerous open source pioneers.
NFT creators that choose cc0 must select how involved they want to be in building the ecosystem. Some cc0 project leaders, like Chain Runners' developers, have kept building on top of the initial cc0 assets, creating an environment derivative projects can plug into. Dom Hofmann stood back from Loot, letting the community lead. (Dom is also working on additional cc0 NFT projects for the company he formed to build Blitmap.) Other authors have chosen out totally, like sartoshi, who announced his exit from the cc0 project he founded, mfers, and from the NFT area by publishing a final edition suitably named "end of sartoshi" and then deactivating his Twitter account. A multi-signature wallet of seven mfers controls the project's smart contract. 
cc0 licensing allows a robust community to co-create in ways that benefit all members, regardless of original creators' continuous commitment. We foresee more organized infrastructure and design patterns as NFT matures. Like open source software, value capture frameworks may see innovation. (We could imagine a variant of the "Sleepycat license," which requires commercial software to pay licensing fees when embedding open source components.) As creators progress the space, we expect them to build unique rights and licensing strategies. cc0 allows NFT producers to bootstrap ideas that may take off.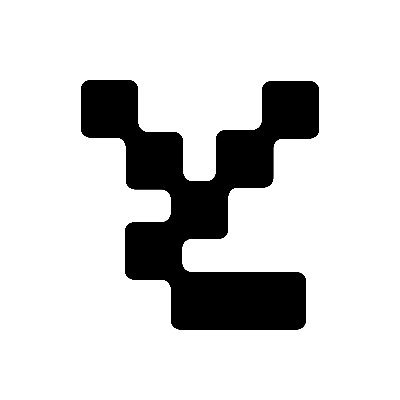 Yuga Labs (BAYC and MAYC) buys CryptoPunks and Meebits and gives them commercial rights
Yuga has acquired the CryptoPunks and Meebits NFT IP from Larva Labs. These include 423 CryptoPunks and 1711 Meebits.
We set out to create in the NFT space because we admired CryptoPunks and the founders' visionary work. A lot of their work influenced how we built BAYC and NFTs. We're proud to lead CryptoPunks and Meebits into the future as part of our broader ecosystem.
"Yuga Labs invented the modern profile picture project and are the best in the world at operating these projects. They are ideal CrytoPunk and Meebit stewards. We are confident that in their hands, these projects will thrive in the emerging decentralized web."
–The founders of Larva Labs, CryptoPunks, and Meebits
This deal grew out of discussions between our partner Guy Oseary and the Larva Labs founders. One call led to another, and now we're here. This does not mean Matt and John will join Yuga. They'll keep running Larva Labs and creating awesome projects that help shape the future of web3.
Next steps
Here's what we plan to do with CryptoPunks and Meebits now that we own the IP. Owners of CryptoPunks and Meebits will soon receive commercial rights equal to those of BAYC and MAYC holders. Our legal teams are working on new terms and conditions for both collections, which we hope to share with the community soon. We expect a wide range of third-party developers and community creators to incorporate CryptoPunks and Meebits into their web3 projects. We'll build the brand alongside them.
We don't intend to cram these NFT collections into the BAYC club model. We see BAYC as the hub of the Yuga universe, and CryptoPunks as a historical collection. We will work to improve the CryptoPunks and Meebits collections as good stewards. We're not in a hurry. We'll consult the community before deciding what to do next.
For us, NFTs are about culture. We're deeply invested in the BAYC community, and it's inspiring to see them grow, collaborate, and innovate. We're excited to see what CryptoPunks and Meebits do with IP rights. Our goal has always been to create a community-owned brand that goes beyond NFTs, and now we can include CryptoPunks and Meebits.
You might also like
caroline sinders
1 month ago
Holographic concerts are the AI of the Future.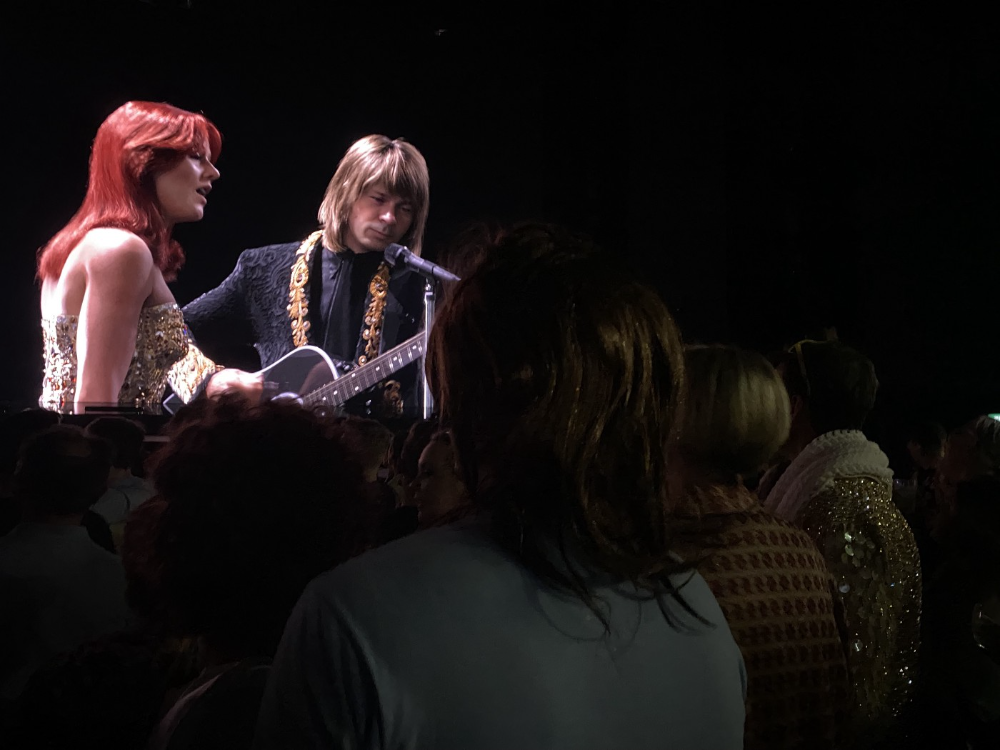 A few days ago, I was discussing dall-e with two art and tech pals. One artist acquaintance said she knew a frightened illustrator. Would the ability to create anything with a click derail her career? The artist feared this. My curator friend smiled and said this has always been a dread among artists. When the camera was invented, didn't painters say this? Even in the Instagram era, painting exists.
When art and technology collide, there's room for innovation, experimentation, and fear — especially if the technology replicates or replaces art making. What is art's future with dall-e? How does technology affect music, beyond visual art? Recently, I saw "ABBA Voyage," a holographic ABBA concert in London.
"Abba voyage?" my phone asked in early March. A Gen X friend I met through a fashion blogging ring texted me.
"What's abba Voyage?" I asked while opening my front door with keys and coffee.
We're going! Marti, visiting London, took me to a show.
"Absolutely no ABBA songs here." I responded.
My parents didn't play ABBA much, so I don't know much about them. Dad liked Jimi Hendrix, Cream, Deep Purple, and New Orleans jazz. Marti told me ABBA Voyage was a holographic ABBA show with a live band.
The show was fun, extraordinary fun. Nearly everyone on the dance floor wore wigs, ankle-breaking platforms, sequins, and bellbottoms. I saw some millennials and Zoomers among the boomers.
I was intoxicated by the experience.
Automatons date back to the 18th-century mechanical turk. The mechanical turk was a chess automaton operated by a person. The mechanical turk seemed to perform like a human without human intervention, but it required a human in the loop to work properly.
Humans have used non-humans in entertainment for centuries, such as puppets, shadow play, and smoke and mirrors. A show can have animatronic, technological, and non-technological elements, and a live show can blur real and illusion. From medieval puppet shows to mechanical turks to AI filters, bots, and holograms, entertainment has evolved over time.
I'm not a hologram skeptic, but I'm skeptical of technology, especially since I work with it. I love live performances, I love hearing singers breathe, forget lines, and make jokes. Live shows are my favorite because I love watching performers make mistakes or interact with the audience. ABBA Voyage was different.
Marti and I traveled to Manchester after ABBA Voyage to see Liam Gallagher. Similar but different vibe. Similar in that thousands dressed up for the show. ABBA's energy was dizzying. 90s chic replaced sequins in the crowd. Doc Martens, nylon jackets, bucket hats, shaggy hair. The Charlatans and Liam Gallagher opened and closed, respectively. Fireworks. Incredible. People went crazy. Yelling exhausted my voice.
This week in music featured AI-enabled holograms and a decades-old rocker. Both are warm and gooey in our memories.
After seeing both, I'm wondering if we need AI hologram shows. Why? Is it good?
Like everything tech-related, my answer is "maybe." Because context and performance matter. Liam Gallagher and ABBA both had great, different shows.
For a hologram to work, it must be impossible and big. It must be big, showy, and improbable to justify a hologram. It must feel...expensive, like a stadium pop show. According to a quick search, ABBA broke up on bad terms. Reuniting is unlikely. This is also why Prince or Tupac hologram shows work. We can only engage with their legacy through covers or...holograms.
I drove around listening to the radio a few weeks ago. "Dreaming of You" by Selena played. Selena's music defined my childhood. I sang along and turned up the volume (or as loud as my husband would allow me while driving on the highway).
I discovered Selena's music six months after her death, so I never saw her perform live. My babysitter Melissa played me her album after I moved to Houston. Melissa took me to see the Selena movie five times when it came out. I quickly wore out my VHS copy. I constantly sang "Bibi Bibi Bom Bom" and "Como la Flor." I love Selena. A Selena hologram? Yes, probably.
Instagram advertised a cellist's Arthur Russell tribute show. Russell is another deceased artist I love. I almost walked down the aisle to "This is How We Walk on the Moon," but our cellist couldn't find it. Instead, I walked to Magnetic Fields' "The Book of Love." I "discovered" Russell after a friend introduced me to his music a few years ago.
I use these as analogies for the Liam Gallagher and ABBA concerts.
You have no idea how much I'd pay to see a hologram of Selena's 1995 Houston Livestock Show and Rodeo concert. Arthur Russell's hologram is unnecessary. Russell's work was intimate and performance-based. We can't separate his life from his legacy; popular audiences overlooked his genius. He died of AIDS broke. Like Selena, he died prematurely. Given his music and history, another performer would be a better choice than a hologram. He's no Selena. Selena could have rivaled Beyonce.
Pop shows' size works for holograms. Along with ABBA holograms, there was an anime movie and a light show that would put Tron to shame. ABBA created a tourable stadium show. The event was lavish, expensive, and well-planned. Pop, unlike rock, isn't gritty. Liam Gallagher hologram? No longer impossible, it wouldn't work. He's touring. I'm not sure if a rockstar alone should be rendered as a hologram; it was the show that made ABBA a hologram.
Holograms, like AI, are part of the future of entertainment, but not all of it. Because only modern interpretations of Arthur Russell's work reveal his legacy. That's his legacy.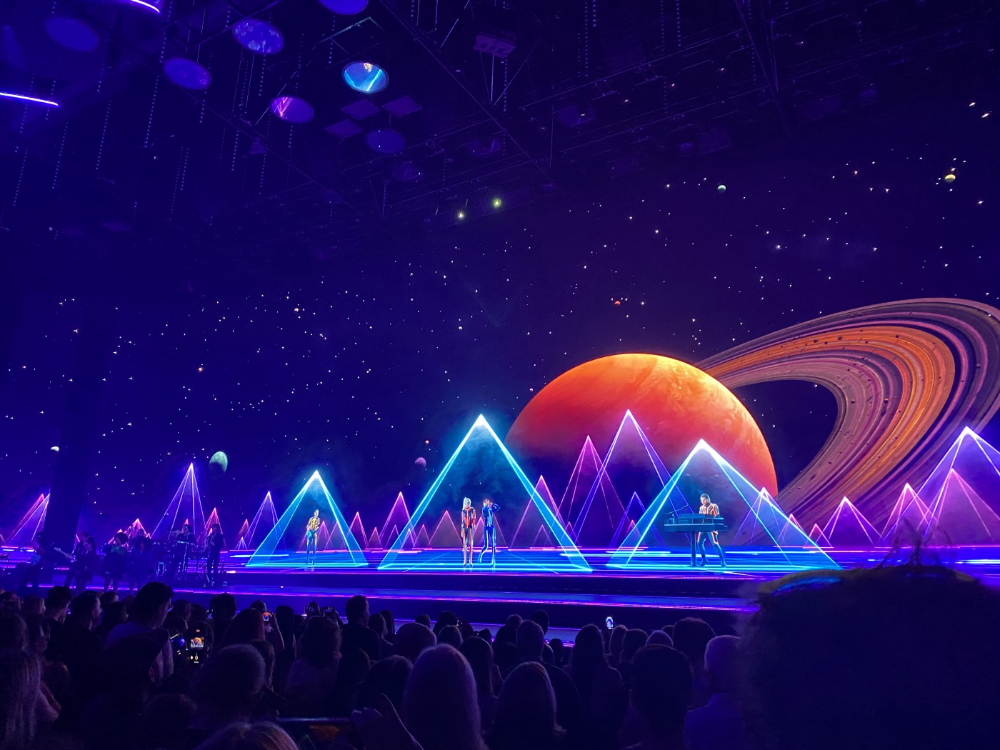 Large-scale arena performers may use holograms in the future, but the experience must be impossible. A teacher once said that the only way to convey emotion in opera is through song, and I feel the same way about holograms, AR, VR, and mixed reality. A story's impossibility must make sense, like in opera. Impossibility and bombastic performance must be present for an immersive element to "work." ABBA was an impossible and improbable experience, which made it magical. It helped the holographic show work.
Marti told me about ABBA Voyage. She said it was a great concert. Marti has worked in music since the 1990s. She's a music expert; she's seen many shows.
Ai isn't a god or sentient, and the ABBA holograms aren't real. The renderings were glassy-eyed, flat, and robotic, like the Polar Express or the Jaws shark. Even today, the uncanny valley is insurmountable. We know it's not real because it's not about reality. It was about a suspended moment and performance feelings.
I knew this was impossible, an 'unreal' experience, but the emotions I felt were real, like watching a movie or tv show. Perhaps this is one of the better uses of AI, like CGI and special effects, like the beauty of entertainment- we were enraptured and entertained for hours. I've been playing ABBA since then.
Victoria Kurichenko
25 days ago
Updates From Google For Content Producers What You Should Know Is This
People-first update.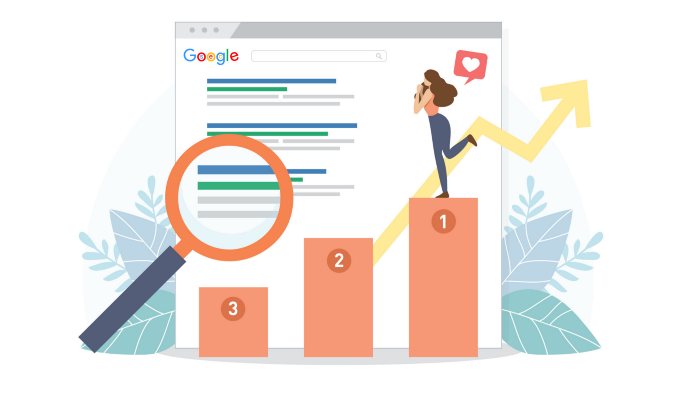 Every Google upgrade causes website owners to panic.
Some have just recovered from previous algorithm tweaks and resumed content development.
If you follow Google's Webmaster rules, you shouldn't fear its adjustments.
Everyone has a view of them. Miscommunication and confusion result.
Now, for some (hopefully) exciting news.
Google tweeted on August 18, 2022 about a fresh content update.
This change is another Google effort to remove low-quality, repetitive, and AI-generated content.
The algorithm generates and analyzes search results, not humans.
Google spends a lot to teach its algorithm what searchers want. Intent isn't always clear.
Google's content update aims to:
"… ensure people see more original, helpful content written by people, for people, in search results."
Isn't it a noble goal?
However, what does it mean for content creators and website owners?
How can you ensure you're creating content that will be successful after the updates roll out?
Let's first define people-first content.
What does "people-first-content" mean?
If asked, I'd say information written to answer queries and solve problems.
Like others, I read it from the term.
Content creators and marketers disagree. They need more information to follow recommendations.
Google gives explicit instructions for creating people-first content.
According to Google, if you answer yes to the following questions, you have a people-first attitude.
Do you have customers who might find your content useful if they contacted you directly?

Does your content show the breadth of your knowledge?

Do you have a niche or a focus for your website?

After reading your content, will readers learn something new to aid them in achieving their goals?

Are readers happy after reading your content?

Have you been adhering to Google's fundamental updates and product reviews?
As an SEO writer, I'm not scared.
I've been following these rules consciously while creating content for my website. That's why it's been steadily growing despite me publishing just one or two stories a month.
If you avoid AI-generated text and redundant, shallow material, your website won't suffer.
If you use unscrupulous methods to boost your website's traffic, including link buying or keyword stuffing, stop. Google is getting smarter and will find and punish your site eventually.
For those who say, "SEO is no longer working," I dedicated the whole paragraph below.
This does not imply that SEO is obsolete.
Google:
"People-first content creators focus on creating satisfying content, while also utilizing SEO best practices to bring searchers additional value."
The official helpful content update page lists two people-first content components:
meeting user needs

best practices for SEO
Always read official guidelines, not unsolicited suggestions.
SEO will work till search engines die.
How to use the update
Google said the changes will arrive in August 2022.
They pledged to post updates on Google's search ranking updates page.
Google also tweets this info. If you haven't followed it already, I recommend it.
Ranking adjustments could take two weeks and will affect English searches internationally initially.
Google affirmed plans to extend to other languages.
If you own a website, monitor your rankings and traffic to see if it's affected.
12 mental models that I use frequently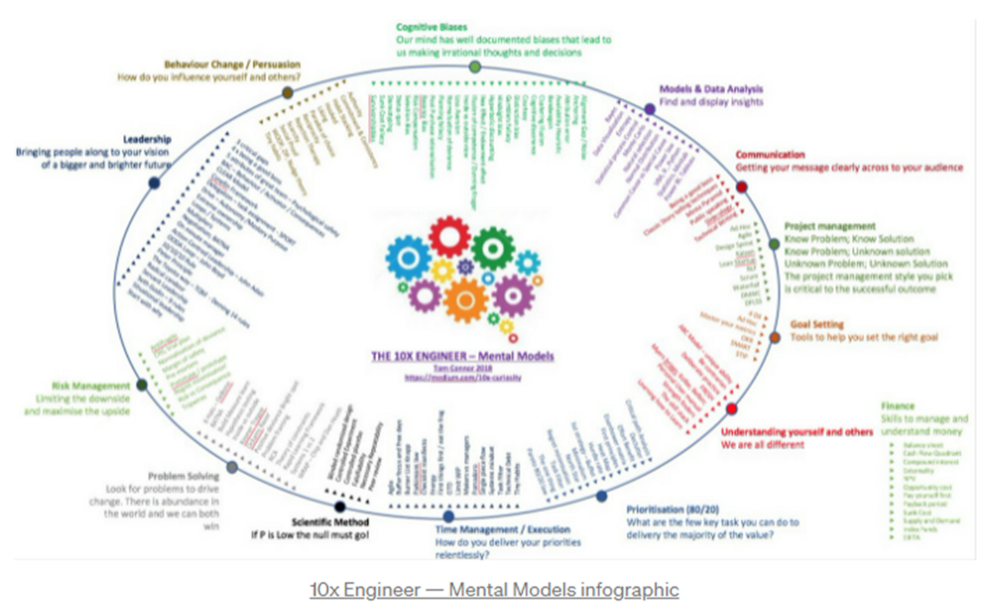 https://tomconnor.me/wp-content/uploads/2021/08/10x-Engineer-Mental-Models.pdf
I keep returning to the same mental models and tricks after writing and reading about a wide range of topics.
Top 12 mental models
12.
Survival bias - We perceive the surviving population as remarkable, yet they may have gotten there through sheer grit.
Survivorship bias affects us in many situations. Our retirement fund; the unicorn business; the winning team. We often study and imitate the last one standing. This can lead to genuine insights and performance improvements, but it can also lead us astray because the leader may just be lucky.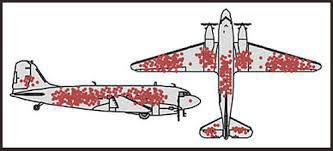 11.
The Helsinki Bus Theory - How to persevere Buss up!
Always display new work, and always be compared to others. Why? Easy. Keep riding. Stay on the fucking bus.
10.
Until it sticks… Turning up every day… — Artists teach engineers plenty. Quality work over a career comes from showing up every day and starting.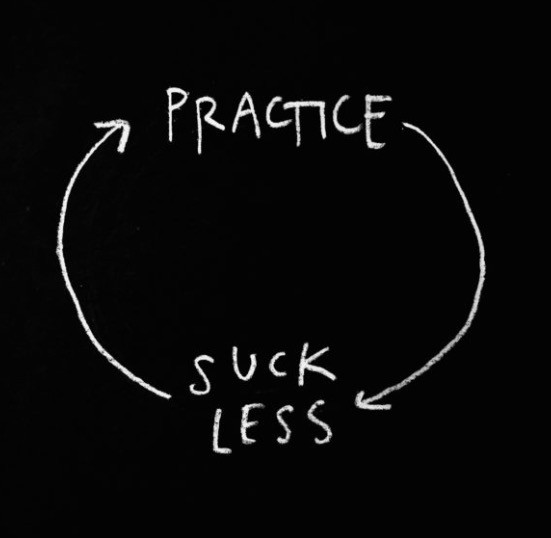 9.
WRAP decision making process (Heath Brothers)
Decision-making WRAP Model:
W — Widen your Options
R — Reality test your assumptions
A — Attain Distance
P — Prepare to be wrong or Right
8.
Systems for knowledge worker excellence - Todd Henry and Cal Newport write about techniques knowledge workers can employ to build a creative rhythm and do better work.
Todd Henry's FRESH framework:
Focus: Keep the start in mind as you wrap up.

Relationships: close a loop that's open.

Pruning is an energy.

Set aside time to be inspired by stimuli.

Hours: Spend time thinking.
7.
BBT is learning from mistakes. Science has transformed the world because it constantly updates its theories in light of failures. Complexity guarantees failure. Do we learn or self-justify?
6.
The OODA Loop - Competitive advantage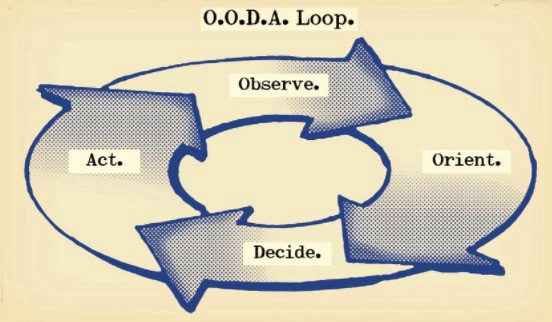 O: Observe: collect the data. Figure out exactly where you are, what's happening.
O: Orient: analyze/synthesize the data to form an accurate picture.
D: Decide: select an action from possible options
A: Action: execute the action, and return to step (1)
Boyd's approach indicates that speed and agility are about information processing, not physical reactions. They form feedback loops. More OODA loops improve speed.
5.
Leaders who try to impose order in a complex situation fail; those who set the stage, step back, and allow patterns to develop win.
https://vimeo.com/640941172?embedded=true&source=vimeo_logo&owner=11999906
4.
Information Gap - The discrepancy between what we know and what we would like to know

Gap in Alignment - What individuals actually do as opposed to what we wish them to do

Effects Gap - the discrepancy between our expectations and the results of our actions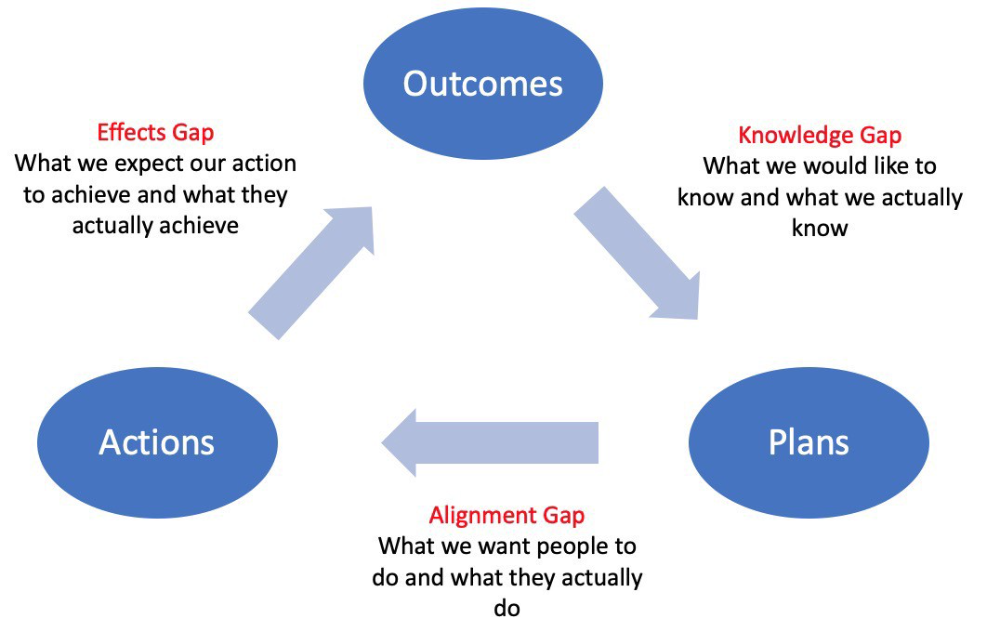 3.
Theory of Constraints — The Goal  - To maximize system production, maximize bottleneck throughput.
Goldratt creates a five-step procedure:
Determine the restriction

Improve the restriction.

Everything else should be based on the limitation.

Increase the restriction

Go back to step 1 Avoid letting inertia become a limitation.
Any non-constraint improvement is an illusion.
2.
Serendipity and the Adjacent Possible - Why do several amazing ideas emerge at once? How can you foster serendipity in your work?
You need specialized abilities to reach to the edge of possibilities, where you can pursue exciting tasks that will change the world. Few people do it since it takes a lot of hard work. You'll stand out if you do.
Most people simply lack the comfort with discomfort required to tackle really hard things. At some point, in other words, there's no way getting around the necessity to clear your calendar, shut down your phone, and spend several hard days trying to make sense of the damn proof.
1.
Boundaries of failure - Rasmussen's accident model.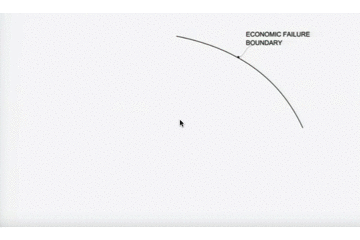 Rasmussen modeled this. It has economic, workload, and performance boundaries.
The economic boundary is a company's profit zone. If the lights are on, you're within the economic boundaries, but there's pressure to cut costs and do more.
Performance limit reflects system capacity. Taking shortcuts is a human desire to minimize work. This is often necessary to survive because there's always more labor.
Both push operating points toward acceptable performance. Personal or process safety, or equipment performance.
If you exceed acceptable performance, you'll push back, typically forcefully.