A Guide to VeeFriends and Series 2
VeeFriends is one of the most popular and unique NFT collections. VeeFriends launched around the same time as other PFP NFTs like Bored Ape Yacht Club.
Vaynerchuk (GaryVee) took a unique approach to his large-scale project, which has influenced the NFT ecosystem. GaryVee's VeeFriends is one of the most successful NFT membership use-cases, allowing him to build a community around his creative and business passions.
What is VeeFriends?
GaryVee's NFT collection, VeeFriends, was released on May 11, 2021. VeeFriends [Mini Drops], Book Games, and a forthcoming large-scale "Series 2" collection all stem from the initial drop of 10,255 tokens.
In "Series 1," there are G.O.O. tokens (Gary Originally Owned). GaryVee reserved 1,242 NFTs (over 12% of the supply) for his own collection, so only 9,013 were available at the Series 1 launch.
Each Series 1 token represents one of 268 human traits hand-drawn by Vaynerchuk. Gary Vee's NFTs offer owners incentives.
Who made VeeFriends?
Gary Vaynerchuk, AKA GaryVee, is influential in NFT. Vaynerchuk is the chairman of New York-based communications company VaynerX. Gary Vee, CEO of VaynerMedia, VaynerSports, and bestselling author, is worth $200 million.
GaryVee went from NFT collector to creator, launching VaynerNFT to help celebrities and brands.
Vaynerchuk's influence spans the NFT ecosystem as one of its most prolific voices. He's one of the most influential NFT figures, and his VeeFriends ecosystem keeps growing.
Vaynerchuk, a trend expert, thinks NFTs will be around for the rest of his life and VeeFriends will be a landmark project.
Why use VeeFriends NFTs?
The first VeeFriends collection has sold nearly $160 million via OpenSea. GaryVee insisted that the first 10,255 VeeFriends were just the beginning.
Book Games were announced to the VeeFriends community in August 2021. Mini Drops joined VeeFriends two months later.
Book Games
GaryVee's book "Twelve and a Half: Leveraging the Emotional Ingredients for Business Success" inspired Book Games. Even prior to the announcement Vaynerchuk had mapped out the utility of the book on an NFT scale. Book Games tied his book to the VeeFriends ecosystem and solidified its place in the collection.
GaryVee says Book Games is a layer 2 NFT project with 125,000 burnable tokens. Vaynerchuk's NFT fans were incentivized to buy as many copies of his new book as possible to receive NFT rewards later.
First, a bit about "layer 2."
Layer 2 blockchain solutions help scale applications by routing transactions away from Ethereum Mainnet (layer 1). These solutions benefit from Mainnet's decentralized security model but increase transaction speed and reduce gas fees.
Polygon (integrated into OpenSea) and Immutable X are popular Ethereum layer 2 solutions. GaryVee chose Immutable X to reduce gas costs (transaction fees). Given the large supply of Book Games tokens, this decision will likely benefit the VeeFriends community, especially if the games run forever.
What's the strategy?

The VeeFriends patriarch announced on Aug. 27, 2021, that for every 12 books ordered during the Book Games promotion, customers would receive one NFT via airdrop. After nearly 100 days, GV sold over a million copies and announced that Book Games would go gamified on Jan. 10, 2022.
Immutable X's trading options make Book Games a "game." Book Games players can trade NFTs for other NFTs, sports cards, VeeCon tickets, and other prizes. Book Games can also whitelist other VeeFirends projects, which we'll cover in Series 2.
VeeFriends Mini Drops
GaryVee launched VeeFriends Mini Drops two months after Book Games, focusing on collaboration, scarcity, and the characters' "cultural longevity."
Spooky Vees, a collection of 31 1/1 Halloween-themed VeeFriends, was released on Halloween. First-come, first-served VeeFriend owners could claim these NFTs.
Mini Drops includes Gift Goat NFTs. By holding the Gift Goat VeeFriends character, collectors will receive 18 exclusive gifts curated by GaryVee and the team. Each gifting experience includes one physical gift and one NFT out of 555, to match the 555 Gift Goat tokens.
Gift Goat holders have gotten NFTs from Danny Cole (Creature World), Isaac "Drift" Wright (Where My Vans Go), Pop Wonder, and more.
GaryVee is poised to release the largest expansion of the VeeFriends and VaynerNFT ecosystem to date with VeeFriends Series 2.
VeeCon 101
By owning VeeFriends NFTs, collectors can join the VeeFriends community and attend VeeCon in 2022. The conference is only open to VeeCon NFT ticket holders (VeeFreinds + possibly more TBA) and will feature Beeple, Steve Aoki, and even Snoop Dogg.
The VeeFreinds floor in 2022 Q1 has remained at 16 ETH ($52,000), making VeeCon unattainable for most NFT enthusiasts. Why would someone spend that much crypto on a Minneapolis "superconference" ticket? Because of Gary Vaynerchuk.
Everything to know about VeeFriends Series 2
Vaynerchuk revealed in April 2022 that the VeeFriends ecosystem will grow by 55,555 NFTs after months of teasing.
With VeeFriends Series 2, each token will cost $995 USD in ETH, allowing NFT enthusiasts to join at a lower cost. The new series will be released on multiple dates in April.
Book Games NFT holders on the Friends List (whitelist) can mint Series 2 NFTs on April 12. Book Games holders have 32,000 NFTs.
VeeFriends Series 1 NFT holders can claim Series 2 NFTs on April 12. This allotment's supply is 10,255, like Series 1's.
On April 25, the public can buy 10,000 Series 2 NFTs. Unminted Friends List NFTs will be sold on this date, so this number may change.
The VeeFriends ecosystem will add 15 new characters (220 tokens each) on April 27. One character will be released per day for 15 days, and the only way to get one is to enter a daily raffle with Book Games tokens.
Series 2 NFTs won't give owners VeeCon access, but they will offer other benefits within the VaynerNFT ecosystem. Book Games and Series 2 will get new token burn mechanics in the upcoming drop.
Visit the VeeFriends blog for the latest collection info.
Where can you buy Gary Vee's NFTs?
Need a VeeFriend NFT? Gary Vee recommends doing "50 hours of homework" before buying. OpenSea sells VeeFriends NFTs.
More on NFTs & Art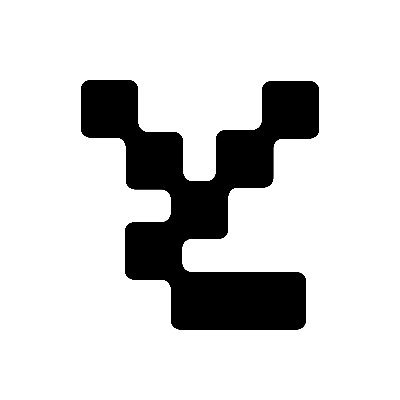 Yuga Labs (BAYC and MAYC) buys CryptoPunks and Meebits and gives them commercial rights
Yuga has acquired the CryptoPunks and Meebits NFT IP from Larva Labs. These include 423 CryptoPunks and 1711 Meebits.
We set out to create in the NFT space because we admired CryptoPunks and the founders' visionary work. A lot of their work influenced how we built BAYC and NFTs. We're proud to lead CryptoPunks and Meebits into the future as part of our broader ecosystem.
"Yuga Labs invented the modern profile picture project and are the best in the world at operating these projects. They are ideal CrytoPunk and Meebit stewards. We are confident that in their hands, these projects will thrive in the emerging decentralized web."
–The founders of Larva Labs, CryptoPunks, and Meebits
This deal grew out of discussions between our partner Guy Oseary and the Larva Labs founders. One call led to another, and now we're here. This does not mean Matt and John will join Yuga. They'll keep running Larva Labs and creating awesome projects that help shape the future of web3.
Next steps
Here's what we plan to do with CryptoPunks and Meebits now that we own the IP. Owners of CryptoPunks and Meebits will soon receive commercial rights equal to those of BAYC and MAYC holders. Our legal teams are working on new terms and conditions for both collections, which we hope to share with the community soon. We expect a wide range of third-party developers and community creators to incorporate CryptoPunks and Meebits into their web3 projects. We'll build the brand alongside them.
We don't intend to cram these NFT collections into the BAYC club model. We see BAYC as the hub of the Yuga universe, and CryptoPunks as a historical collection. We will work to improve the CryptoPunks and Meebits collections as good stewards. We're not in a hurry. We'll consult the community before deciding what to do next.
For us, NFTs are about culture. We're deeply invested in the BAYC community, and it's inspiring to see them grow, collaborate, and innovate. We're excited to see what CryptoPunks and Meebits do with IP rights. Our goal has always been to create a community-owned brand that goes beyond NFTs, and now we can include CryptoPunks and Meebits.
Steffan Morris Hernandez
10 months ago
10 types of cognitive bias to watch out for in UX research & design
10 biases in 10 visuals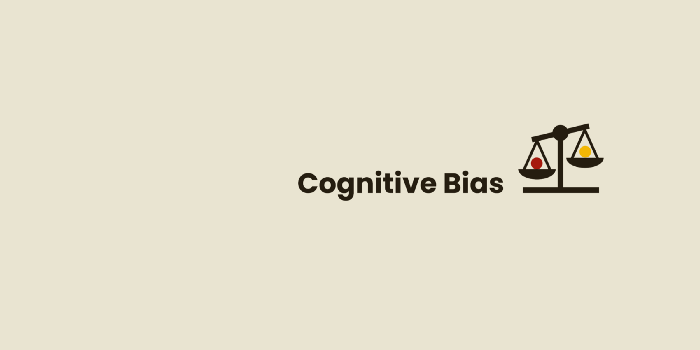 Cognitive biases are crucial for UX research, design, and daily life. Our biases distort reality.
After learning about biases at my UX Research bootcamp, I studied Erika Hall's Just Enough Research and used the Nielsen Norman Group's wealth of information. 10 images show my findings.
1. Bias in sampling
Misselection of target population members causes sampling bias. For example, you are building an app to help people with food intolerances log their meals and are targeting adult males (years 20-30), adult females (ages 20-30), and teenage males and females (ages 15-19) with food intolerances. However, a sample of only adult males and teenage females is biased and unrepresentative.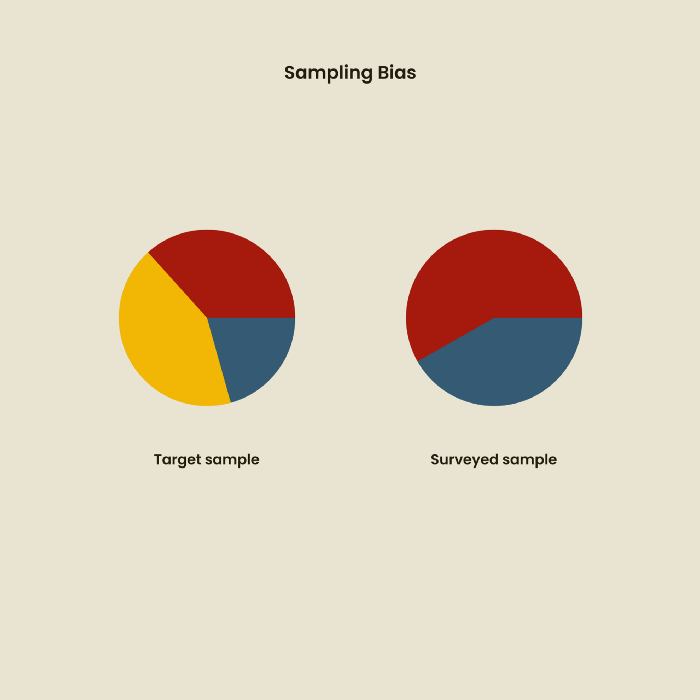 2. Sponsor Disparity
Sponsor bias occurs when a study's findings favor an organization's goals. Beware if X organization promises to drive you to their HQ, compensate you for your time, provide food, beverages, discounts, and warmth. Participants may endeavor to be neutral, but incentives and prizes may bias their evaluations and responses in favor of X organization.
In Just Enough Research, Erika Hall suggests describing the company's aims without naming it.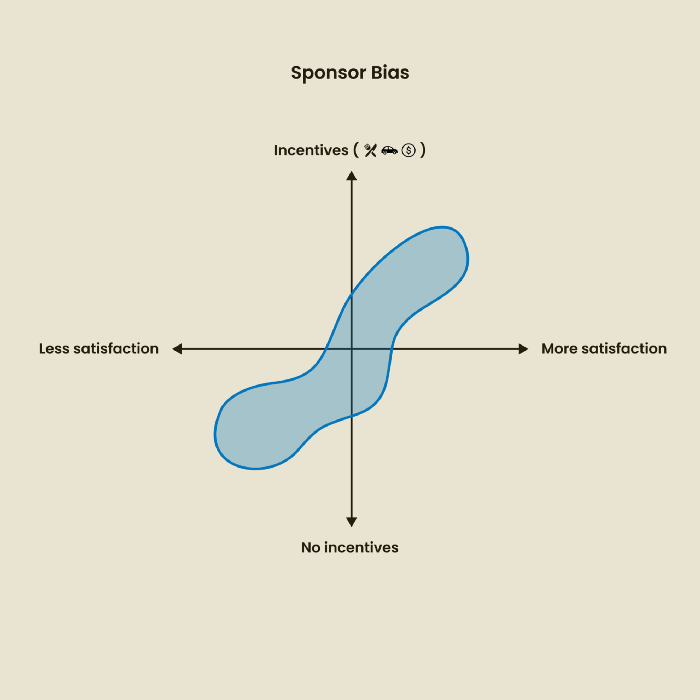 Third, False-Consensus Bias
False-consensus bias is when a person thinks others think and act the same way. For instance, if a start-up designs an app without researching end users' needs, it could fail since end users may have different wants. https://www.nngroup.com/videos/false-consensus-effect/
Working directly with the end user and employing many research methodologies to improve validity helps lessen this prejudice. When analyzing data, triangulation can boost believability.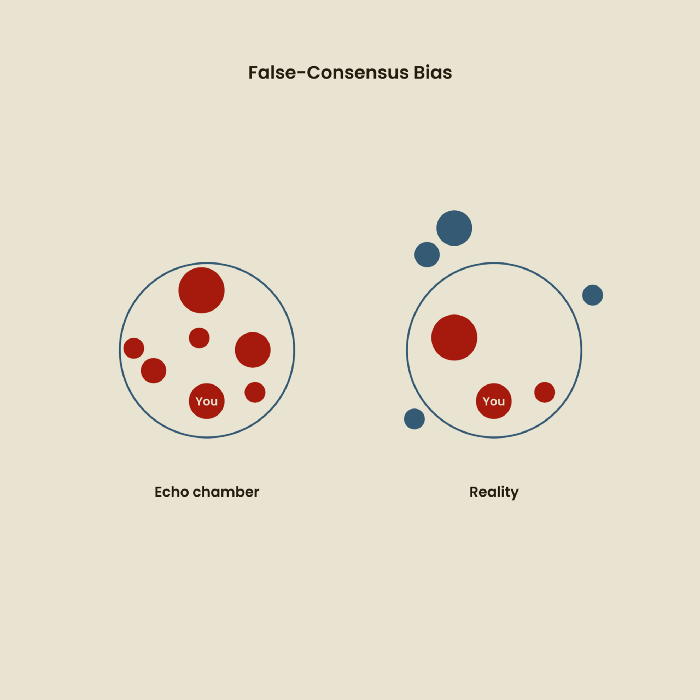 Bias of the interviewer
I struggled with this bias during my UX research bootcamp interviews. Interviewing neutrally takes practice and patience. Avoid leading questions that structure the story since the interviewee must interpret them. Nodding or smiling throughout the interview may subconsciously influence the interviewee's responses.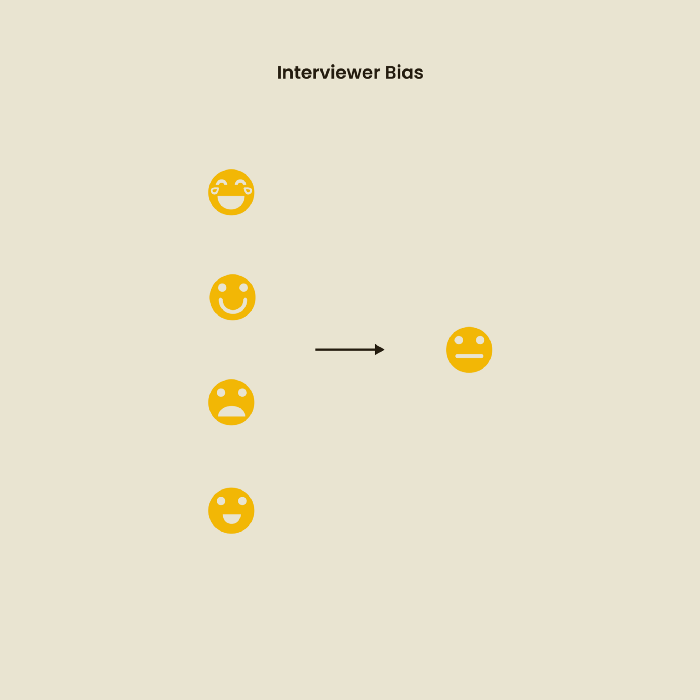 The Curse of Knowledge
The curse of knowledge occurs when someone expects others understand a subject as well as they do. UX research interviews and surveys should reduce this bias because technical language might confuse participants and harm the research. Interviewing participants as though you are new to the topic may help them expand on their replies without being influenced by the researcher's knowledge.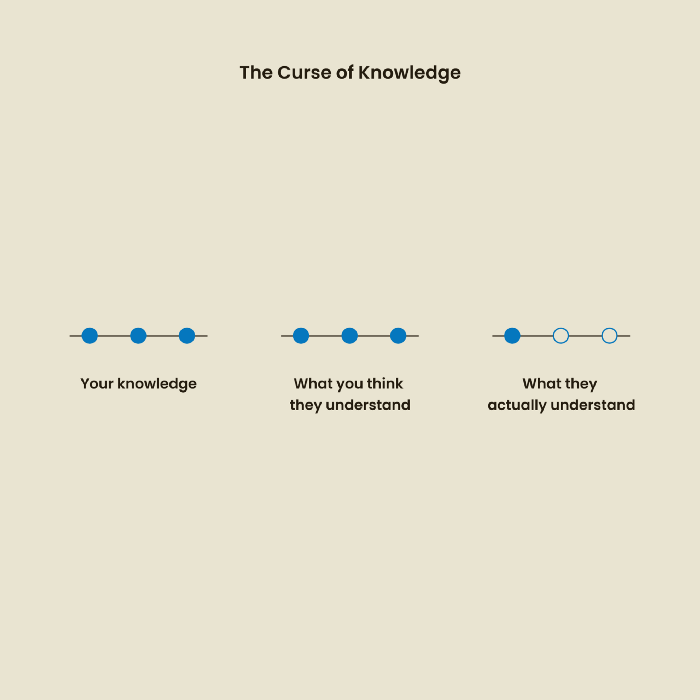 Confirmation Bias
Most prevalent bias. People highlight evidence that supports their ideas and ignore data that doesn't. The echo chamber of social media creates polarization by promoting similar perspectives.
A researcher with confirmation bias may dismiss data that contradicts their research goals. Thus, the research or product may not serve end users.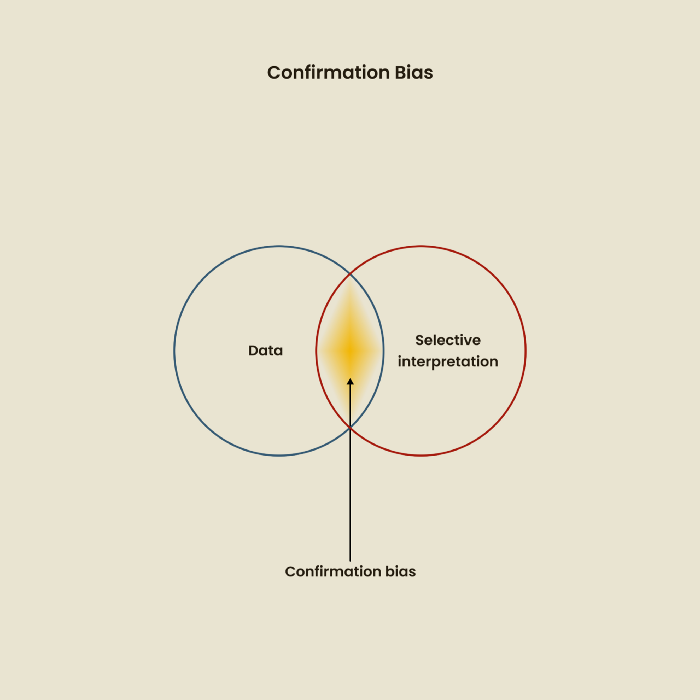 Design biases
UX Research design bias pertains to study construction and execution. Design bias occurs when data is excluded or magnified based on human aims, assumptions, and preferences.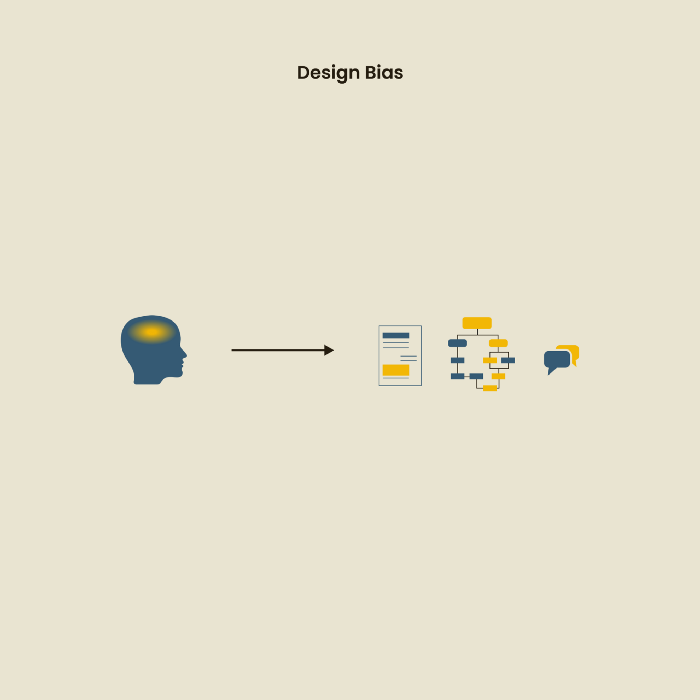 The Hawthorne Impact
Remember when you behaved differently while the teacher wasn't looking? When you behaved differently without your parents watching? A UX research study's Hawthorne Effect occurs when people modify their behavior because you're watching. To escape judgment, participants may act and speak differently.
To avoid this, researchers should blend into the background and urge subjects to act alone.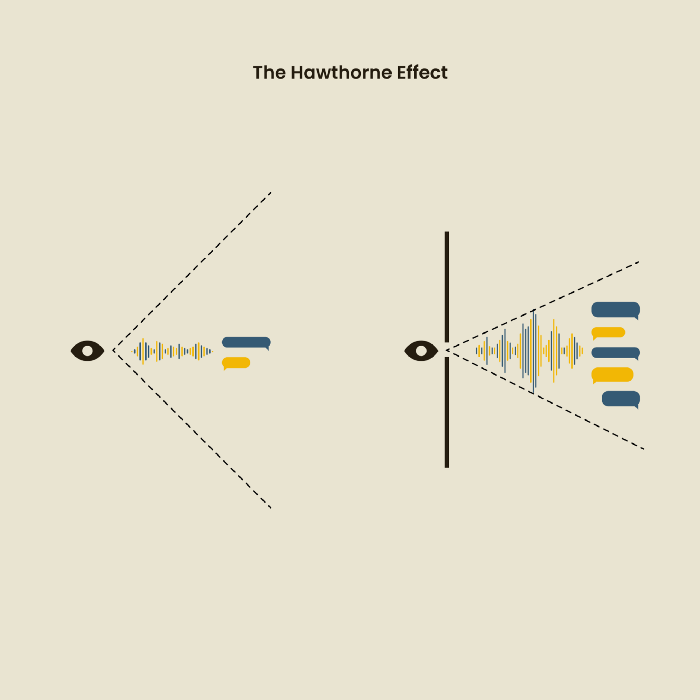 The bias against social desire
People want to belong to escape rejection and hatred. Research interviewees may mislead or slant their answers to avoid embarrassment. Researchers should encourage honesty and confidentiality in studies to address this. Observational research may reduce bias better than interviews because participants behave more organically.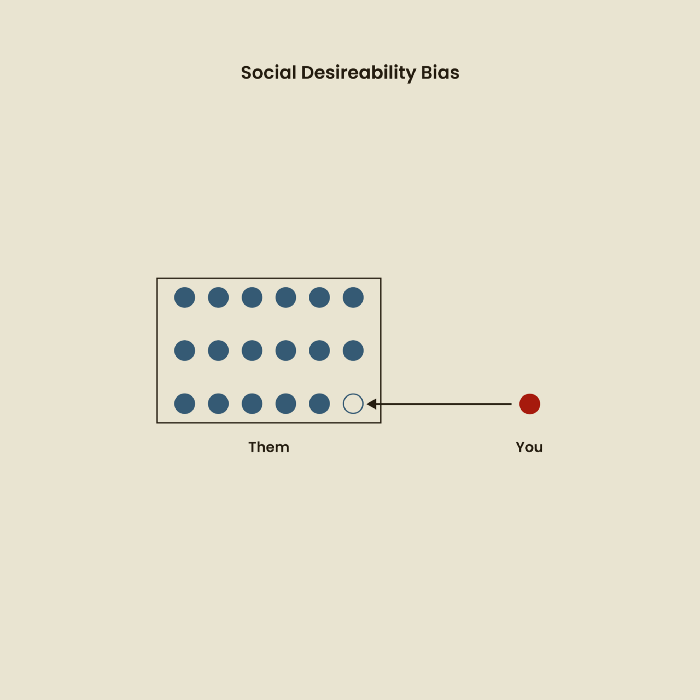 Relative Time Bias
Humans tend to appreciate recent experiences more. Consider school. Say you failed a recent exam but did well in the previous 7 exams. Instead, you may vividly recall the last terrible exam outcome.
If a UX researcher relies their conclusions on the most recent findings instead of all the data and results, recency bias might occur.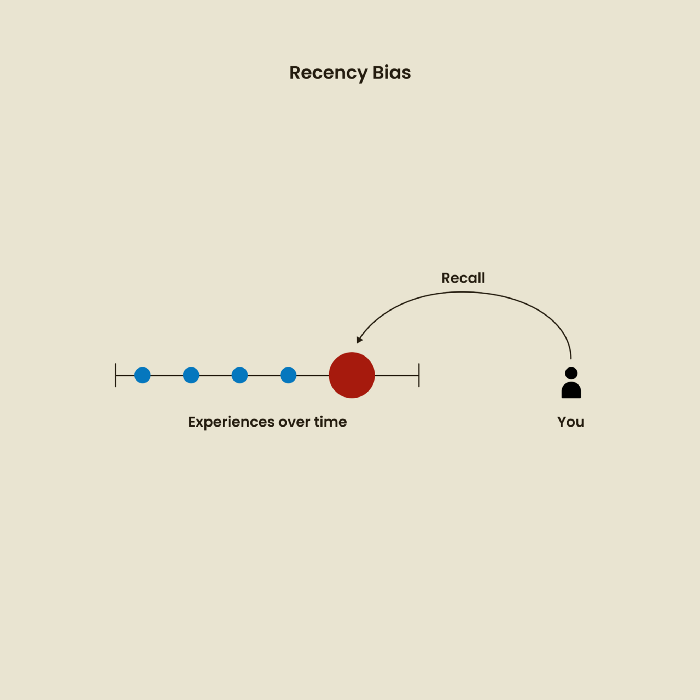 I hope you liked learning about UX design, research, and real-world biases.
# DeaMau5's PIXELYNX and Beatport Launch Festival NFTs
Pixelynx, a music metaverse gaming platform, has teamed up with Beatport, an online music retailer focusing in electronic music, to establish a Synth Heads non-fungible token (NFT) Collection.
Richie Hawtin, aka Deadmau5, and Joel Zimmerman, nicknamed Pixelynx, have invented a new music metaverse game platform called Pixelynx. In January 2022, they released their first Beatport NFT drop, which saw 3,030 generative NFTs sell out in seconds.
The limited edition Synth Heads NFTs will be released in collaboration with Junction 2, the largest UK techno festival, and having one will grant fans special access tickets and experiences at the London-based festival.
Membership in the Synth Head community, day passes to the Junction 2 Festival 2022, Junction 2 and Beatport apparel, special vinyl releases, and continued access to future ticket drops are just a few of the experiences available.
Five lucky NFT holders will also receive a Golden Ticket, which includes access to a backstage artist bar and tickets to Junction 2's next large-scale London event this summer, in addition to full festival entrance for both days.
The Junction 2 festival will take place at Trent Park in London on June 18th and 19th, and will feature performances from Four Tet, Dixon, Amelie Lens, Robert Hood, and a slew of other artists. Holders of the original Synth Head NFT will be granted admission to the festival's guestlist as well as line-jumping privileges.
The new Synth Heads NFTs collection  contain 300 NFTs.
NFTs that provide IRL utility are in high demand.
The benefits of NFT drops related to In Real Life (IRL) utility aren't limited to Beatport and Pixelynx.
Coachella, a well-known music event, recently partnered with cryptocurrency exchange FTX to offer free NFTs to 2022 pass holders. Access to a dedicated entry lane, a meal and beverage pass, and limited-edition merchandise were all included with the NFTs.
Coachella also has its own NFT store on the Solana blockchain, where fans can buy Coachella NFTs and digital treasures that unlock exclusive on-site experiences, physical objects, lifetime festival passes, and "future adventures."
Individual artists and performers have begun taking advantage of NFT technology outside of large music festivals like Coachella.
DJ Tisto has revealed that he would release a VIP NFT for his upcoming "Eagle" collection during the EDC festival in Las Vegas in 2022. This NFT, dubbed "All Access Eagle," gives collectors the best chance to get NFTs from his first drop, as well as unique access to the music "Repeat It."
NFTs are one-of-a-kind digital assets that can be verified, purchased, sold, and traded on blockchains, opening up new possibilities for artists and businesses alike. Time will tell whether Beatport and Pixelynx's Synth Head NFT collection will be successful, but if it's anything like the first release, it's a safe bet.
You might also like
Sanjay Priyadarshi
9 months ago
Using Ruby code, a programmer created a $48,000,000,000 product that Elon Musk admired.
Unexpected Success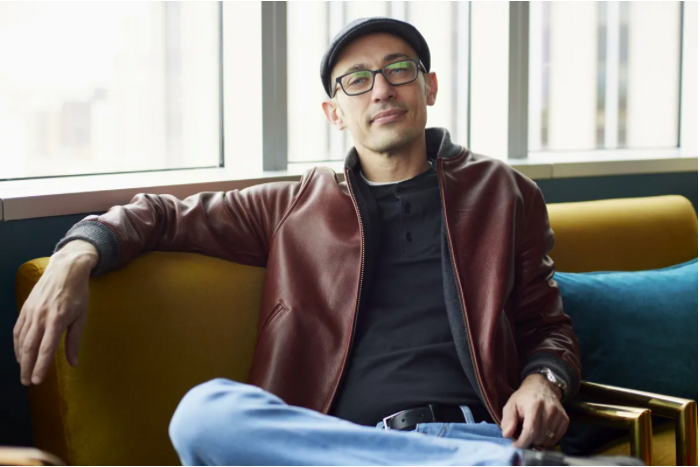 Shopify CEO and co-founder Tobias Lutke. Shopify is worth $48 billion.
World-renowned entrepreneur Tobi
Tobi never expected his first online snowboard business to become a multimillion-dollar software corporation.
Tobi founded Shopify to establish a 20-person company.
The publicly traded corporation employs over 10,000 people.
Here's Tobi Lutke's incredible story.
Elon Musk tweeted his admiration for the Shopify creator.
30-October-2019.
Musk praised Shopify founder Tobi Lutke on Twitter.
Happened: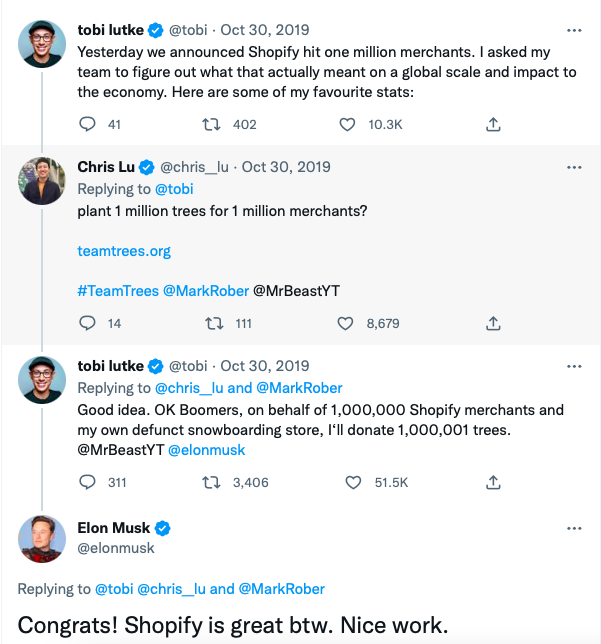 Explore this programmer's journey.
What difficulties did Tobi experience as a young child?
Germany raised Tobi.
Tobi's parents realized he was smart but had trouble learning as a toddler.
Tobi was learning disabled.
Tobi struggled with school tests.
Tobi's learning impairments were undiagnosed.
Tobi struggled to read as a dyslexic.
Tobi also found school boring.
Germany's curriculum didn't inspire Tobi's curiosity.
"The curriculum in Germany was taught like here are all the solutions you might find useful later in life, spending very little time talking about the problem…If I don't understand the problem I'm trying to solve, it's very hard for me to learn about a solution to a problem."
Studying computer programming
After tenth grade, Tobi decided school wasn't for him and joined a German apprenticeship program.
This curriculum taught Tobi software engineering.
He was an apprentice in a small Siemens subsidiary team.
Tobi worked with rebellious Siemens employees.
Team members impressed Tobi.
Tobi joined the team for this reason.
Tobi was pleased to get paid to write programming all day.
His life could not have been better.
Devoted to snowboarding
Tobi loved snowboarding.
He drove 5 hours to ski at his folks' house.
His friends traveled to the US to snowboard when he was older.
However, the cheap dollar conversion rate led them to Canada.
2000.
Tobi originally decided to snowboard instead than ski.
Snowboarding captivated him in Canada.
On the trip to Canada, Tobi encounters his wife.
Tobi meets his wife Fiona McKean on his first Canadian ski trip.
They maintained in touch after the trip.
Fiona moved to Germany after graduating.
Tobi was a startup coder.
Fiona found work in Germany.
Her work included editing, writing, and academics.
"We lived together for 10 months and then she told me that she need to go back for the master's program."
With Fiona, Tobi immigrated to Canada.
Fiona invites Tobi.
Tobi agreed to move to Canada.
Programming helped Tobi move in with his girlfriend.
Tobi was an excellent programmer, therefore what he did in Germany could be done anywhere.
He worked remotely for his German employer in Canada.
Tobi struggled with remote work.
Due to poor communication.
No slack, so he used email.
Programmers had trouble emailing.
Tobi's startup was developing a browser.
After the dot-com crash, individuals left that startup.
It ended.
Tobi didn't intend to work for any major corporations.
Tobi left his startup.
He believed he had important skills for any huge corporation.
He refused to join a huge corporation.
Because of Siemens.
Tobi learned to write professional code and about himself while working at Siemens in Germany.
Siemens culture was odd.
Employees were distrustful.
Siemens' rigorous dress code implies that the corporation doesn't trust employees' attire.
It wasn't Tobi's place.
"There was so much bad with it that it just felt wrong…20-year-old Tobi would not have a career there."
Focused only on snowboarding
Tobi lived in Ottawa with his girlfriend.
Canada is frigid in winter.
Ottawa's winters last.
Almost half a year.
Tobi wanted to do something worthwhile now.
So he snowboarded.
Tobi began snowboarding seriously.
He sought every snowboarding knowledge.
He researched the greatest snowboarding gear first.
He created big spreadsheets for snowboard-making technologies.
Tobi grew interested in selling snowboards while researching.
He intended to sell snowboards online.
He had no choice but to start his own company.
A small local company offered Tobi a job.
Interested.
He must sign papers to join the local company.
He needed a work permit when he signed the documents.
Tobi had no work permit.
He was allowed to stay in Canada while applying for permanent residency.
"I wasn't illegal in the country, but my state didn't give me a work permit. I talked to a lawyer and he told me it's going to take a while until I get a permanent residency."
Tobi's lawyer told him he cannot get a work visa without permanent residence.
His lawyer said something else intriguing.
Tobis lawyer advised him to start a business.
Tobi declined this local company's job offer because of this.
Tobi considered opening an internet store with his technical skills.
He sold snowboards online.
"I was thinking of setting up an online store software because I figured that would exist and use it as a way to sell snowboards…make money while snowboarding and hopefully have a good life."
What brought Tobi and his co-founder together, and how did he support Tobi?
Tobi lived with his girlfriend's parents.
In Ottawa, Tobi encounters Scott Lake.
Scott was Tobis girlfriend's family friend and worked for Tobi's future employer.
Scott and Tobi snowboarded.
Tobi pitched Scott his snowboard sales software idea.
Scott liked the idea.
They planned a business together.
"I was looking after the technology and Scott was dealing with the business side…It was Scott who ended up developing relationships with vendors and doing all the business set-up."
Issues they ran into when attempting to launch their business online
Neither could afford a long-term lease.
That prompted their online business idea.
They would open a store.
Tobi anticipated opening an internet store in a week.
Tobi seeks open-source software.
Most existing software was pricey.
Tobi and Scott couldn't afford pricey software.
"In 2004, I was sitting in front of my computer absolutely stunned realising that we hadn't figured out how to create software for online stores."
They required software to:
to upload snowboard images to the website.

people to look up the types of snowboards that were offered on the website. There must be a search feature in the software.

Online users transmit payments, and the merchant must receive them.

notifying vendors of the recently received order.
No online selling software existed at the time.
Online credit card payments were difficult.
How did they advance the software while keeping expenses down?
Tobi and Scott needed money to start selling snowboards.
Tobi and Scott funded their firm with savings.
"We both put money into the company…I think the capital we had was around CAD 20,000(Canadian Dollars)."
Despite investing their savings.
They minimized costs.
They tried to conserve.
No office rental.
They worked in several coffee shops.
Tobi lived rent-free at his girlfriend's parents.
He installed software in coffee cafes.
How were the software issues handled?
Tobi found no online snowboard sales software.
Two choices remained:
Change your mind and try something else.

Use his programming expertise to produce something that will aid in the expansion of this company.
Tobi knew he was the sole programmer working on such a project from the start.
"I had this realisation that I'm going to be the only programmer who has ever worked on this, so I don't have to choose something that lots of people know. I can choose just the best tool for the job…There is been this programming language called Ruby which I just absolutely loved "
Ruby was open-source and only had Japanese documentation.
Latin is the source code.
Tobi used Ruby twice.
He assumed he could pick the tool this time.
Why not build with Ruby?
How did they find their first time operating a business?
Tobi writes applications in Ruby.
He wrote the initial software version in 2.5 months.
Tobi and Scott founded Snowdevil to sell snowboards.
Tobi coded for 16 hours a day.
His lifestyle was unhealthy.
He enjoyed pizza and coke.
"I would never recommend this to anyone, but at the time there was nothing more interesting to me in the world."
Their initial purchase and encounter with it
Tobi worked in cafes then.
"I was working in a coffee shop at this time and I remember everything about that day…At some time, while I was writing the software, I had to type the email that the software would send to tell me about the order."
Tobi recalls everything.
He checked the order on his laptop at the coffee shop.
Pennsylvanian ordered snowboard.
Tobi walked home and called Scott. Tobi told Scott their first order.
They loved the order.
How were people made aware about Snowdevil?
2004 was very different.
Tobi and Scott attempted simple website advertising.
Google AdWords was new.
Ad clicks cost 20 cents.
Online snowboard stores were scarce at the time.
Google ads propelled the snowdevil brand.
Snowdevil prospered.
They swiftly recouped their original investment in the snowboard business because to its high profit margin.
Tobi and Scott struggled with inventories.
"Snowboards had really good profit margins…Our biggest problem was keeping inventory and getting it back…We were out of stock all the time."
Selling snowboards returned their investment and saved them money.
They did not appoint a business manager.
They accomplished everything alone.
Sales dipped in the spring, but something magical happened.
Spring sales plummeted.
They considered stocking different boards.
They naturally wanted to add boards and grow the business.
However, magic occurred.
Tobi coded and improved software while running Snowdevil.
He modified software constantly. He wanted speedier software.
He experimented to make the software more resilient.
Tobi received emails requesting the Snowdevil license.
They intended to create something similar.
"I didn't stop programming, I was just like Ok now let me try things, let me make it faster and try different approaches…Increasingly I got people sending me emails and asking me If I would like to licence snowdevil to them. People wanted to start something similar."
Software or skateboards, your choice
Scott and Tobi had to choose a hobby in 2005.
They might sell alternative boards or use software.
The software was a no-brainer from demand.
Daniel Weinand is invited to join Tobi's business.
Tobis German best friend is Daniel.
Tobi and Scott chose to use the software.
Tobi and Scott kept the software service.
Tobi called Daniel to invite him to Canada to collaborate.
Scott and Tobi had quit snowboarding until then.
How was Shopify launched, and whence did the name come from?
The three chose Shopify.
Named from two words.
First:
Final part:
Shopify
Shopify's crew has always had one goal:
creating software that would make it simple and easy for people to launch online storefronts.
Launched Shopify after raising money for the first time.
Shopify began fundraising in 2005.
First, they borrowed from family and friends.
They needed roughly $200k to run the company efficiently.
$200k was a lot then.
When questioned why they require so much money. Tobi told them to trust him with their goals. The team raised seed money from family and friends.
Shopify.com has a landing page. A demo of their goal was on the landing page.
In 2006, Shopify had about 4,000 emails.
Shopify rented an Ottawa office.
"We sent a blast of emails…Some people signed up just to try it out, which was exciting."
How things developed after Scott left the company
Shopify co-founder Scott Lake left in 2008.
Scott was CEO.
"He(Scott) realized at some point that where the software industry was going, most of the people who were the CEOs were actually the highly technical person on the founding team."
Scott leaving the company worried Tobi.
Tobis worried about finding a new CEO.
To Tobi:
A great VC will have the network to identify the perfect CEO for your firm.
Tobi started visiting Silicon Valley to meet with venture capitalists to recruit a CEO.
Initially visiting Silicon Valley
Tobi came to Silicon Valley to start a 20-person company.
This company creates eCommerce store software.
Tobi never wanted a big corporation. He desired a fulfilling existence.
"I stayed in a hostel in the Bay Area. I had one roommate who was also a computer programmer. I bought a bicycle on Craiglist. I was there for a week, but ended up staying two and a half weeks."
Tobi arrived unprepared.
When venture capitalists asked him business questions.
He answered few queries.
Tobi didn't comprehend VC meetings' terminology.
He wrote the terms down and looked them up.
Some were fascinated after he couldn't answer all these queries.
"I ended up getting the kind of term sheets people dream about…All the offers were conditional on moving our company to Silicon Valley."
Canada received Tobi.
He wanted to consult his team before deciding. Shopify had five employees at the time.
2008.
A global recession greeted Tobi in Canada. The recession hurt the market.
His term sheets were useless.
The economic downturn in the world provided Shopify with a fantastic opportunity.
The global recession caused significant job losses.
Fired employees had several ideas.
They wanted online stores.
Entrepreneurship was desired. They wanted to quit work.
People took risks and tried new things during the global slump.
Shopify subscribers skyrocketed during the recession.
"In 2009, the company reached neutral cash flow for the first time…We were in a position to think about long-term investments, such as infrastructure projects."
Then, Tobi Lutke became CEO.
How did Tobi perform as the company's CEO?
"I wasn't good. My team was very patient with me, but I had a lot to learn…It's a very subtle job."
2009–2010.
Tobi limited the company's potential.
He deliberately restrained company growth.
Tobi had one costly problem:
Whether Shopify is a venture or a lifestyle business.
The company's annual revenue approached $1 million.
Tobi battled with the firm and himself despite good revenue.
His wife was supportive, but the responsibility was crushing him.
"It's a crushing responsibility…People had families and kids…I just couldn't believe what was going on…My father-in-law gave me money to cover the payroll and it was his life-saving."
Throughout this trip, everyone supported Tobi.
They believed it.
$7 million in donations received
Tobi couldn't decide if this was a lifestyle or a business.
Shopify struggled with marketing then.
Later, Tobi tried 5 marketing methods.
He told himself that if any marketing method greatly increased their growth, he would call it a venture, otherwise a lifestyle.
The Shopify crew brainstormed and voted on marketing concepts.
Tested.
"Every single idea worked…We did Adwords, published a book on the concept, sponsored a podcast and all the ones we tracked worked."
To Silicon Valley once more
Shopify marketing concepts worked once.
Tobi returned to Silicon Valley to pitch investors.
He raised $7 million, valuing Shopify at $25 million.
All investors had board seats.
"I find it very helpful…I always had a fantastic relationship with everyone who's invested in my company…I told them straight that I am not going to pretend I know things, I want you to help me."
Tobi developed skills via running Shopify.
Shopify had 20 employees.
Leaving his wife's parents' home
Tobi left his wife's parents in 2014.
Tobi had a child.
Shopify has 80,000 customers and 300 staff in 2013.
Public offering in 2015
Shopify investors went public in 2015.
Shopify powers 4.1 million e-Commerce sites.
Shopify stores are 65% US-based.
It is currently valued at $48 billion.

Three Arrows Capital  & Celsius Updates
I read 1k+ page 3AC liquidation documentation so you don't have to. Also sharing revised Celsius recovery plans.
3AC's liquidation documents:
Someone disclosed 3AC liquidation records in the BVI courts recently. I'll discuss the leak's timeline and other highlights.
Three Arrows Capital began trading traditional currencies in emerging markets in 2012. They switched to equities and crypto, then purely crypto in 2018.
By 2020, the firm had $703mm in net assets and $1.8bn in loans (these guys really like debt).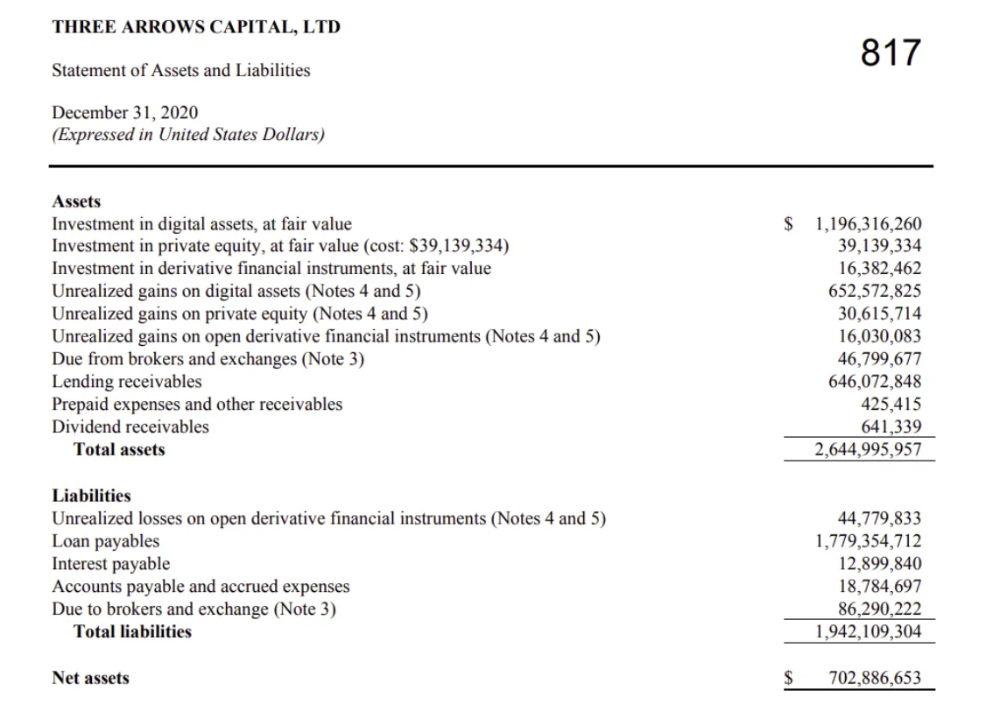 The firm's net assets under control reached $3bn in April 2022, according to the filings. 3AC had $600mm of LUNA/UST exposure before May 9th 2022, which put them over.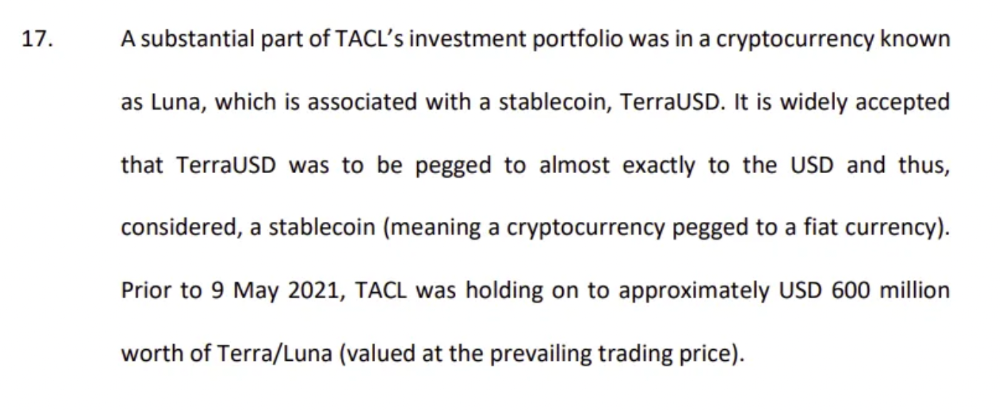 LUNA and UST go to zero quickly (I wrote about the mechanics of the blowup here). Kyle Davies, 3AC co-founder, told Blockchain.com on May 13 that they have $2.4bn in assets and $2.3bn NAV vs. $2bn in borrowings. As BTC and ETH plunged 33% and 50%, the company became insolvent by mid-2022.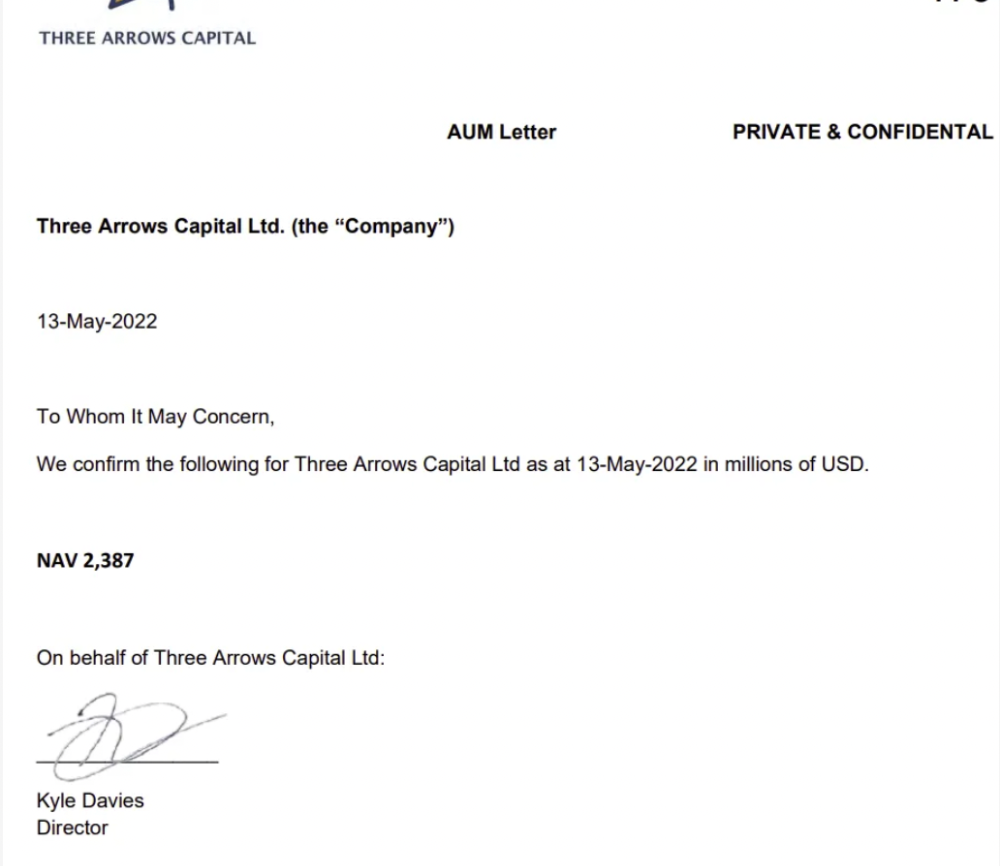 3AC sent $32mm to Tai Ping Shen, a Cayman Islands business owned by Su Zhu and Davies' partner, Kelly Kaili Chen (who knows what is going on here).
3AC had borrowed over $3.5bn in notional principle, with Genesis ($2.4bn) and Voyager ($650mm) having the most exposure.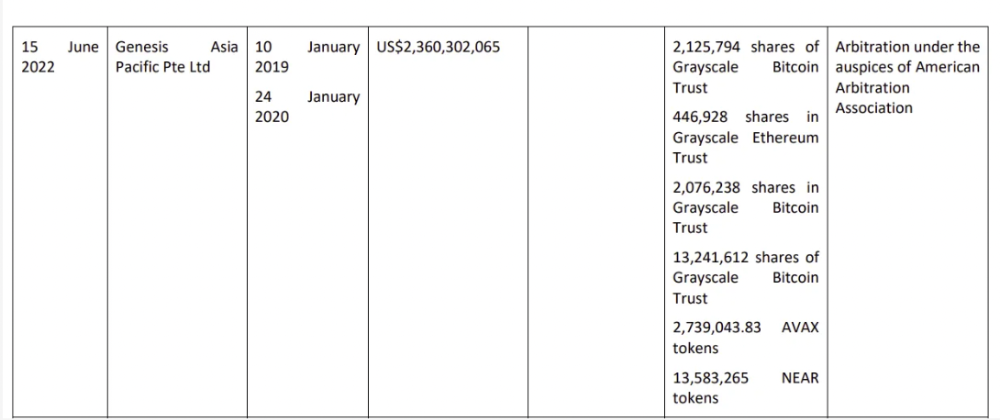 Genesis demanded $355mm in further collateral in June.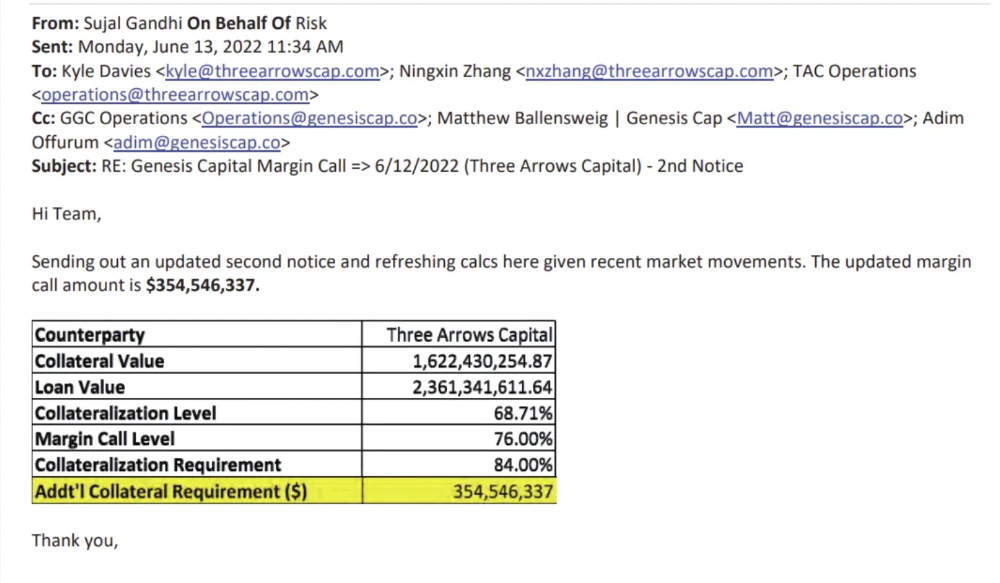 Deribit (another 3AC investment) called for $80 million in mid-June.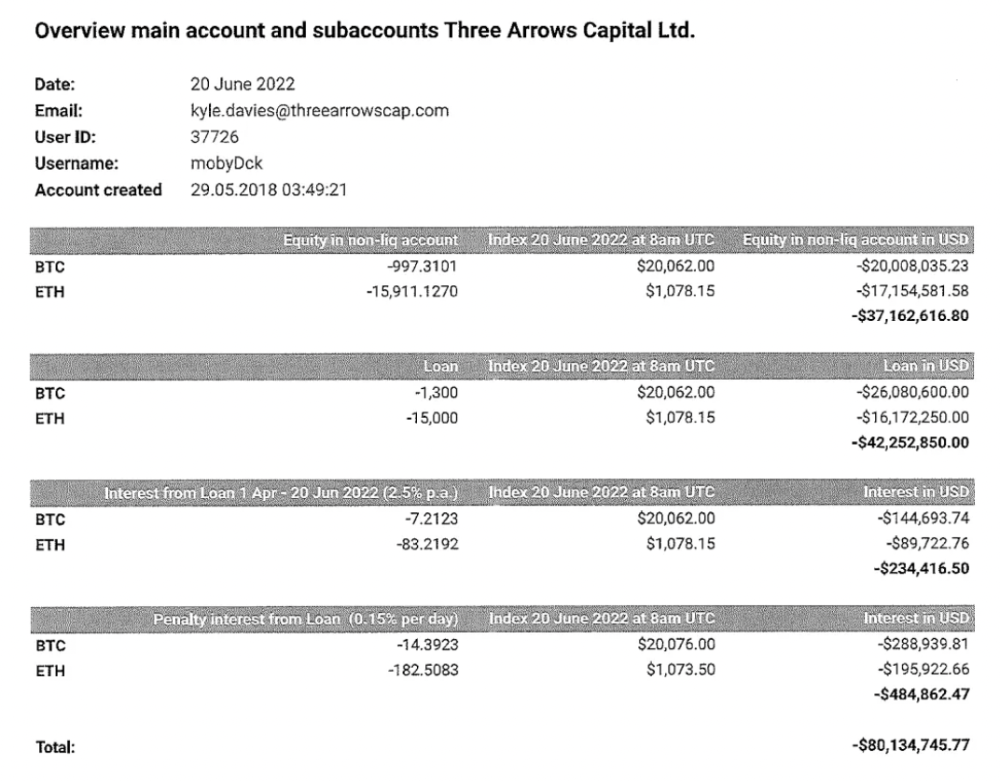 Even in mid-June, the corporation was trying to borrow more money to stay afloat. They approached Genesis for another $125mm loan (to pay another lender) and HODLnauts for BTC & ETH loans.
Pretty crazy. 3AC founders used borrowed money to buy a $50 million boat, according to the leak.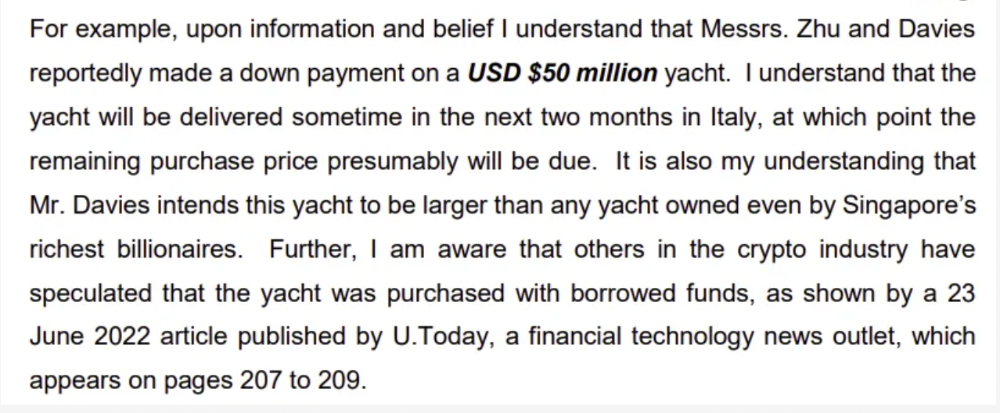 Su requesting for $5m + Chen Kaili Kelly asserting they loaned $65m unsecured to 3AC are identified as creditors.


Celsius:
This bankruptcy presentation shows the Celsius breakdown from March to July 14, 2022. From $22bn to $4bn, crypto assets plummeted from $14.6bn to $1.8bn (ouch). $16.5bn in user liabilities dropped to $4.72bn.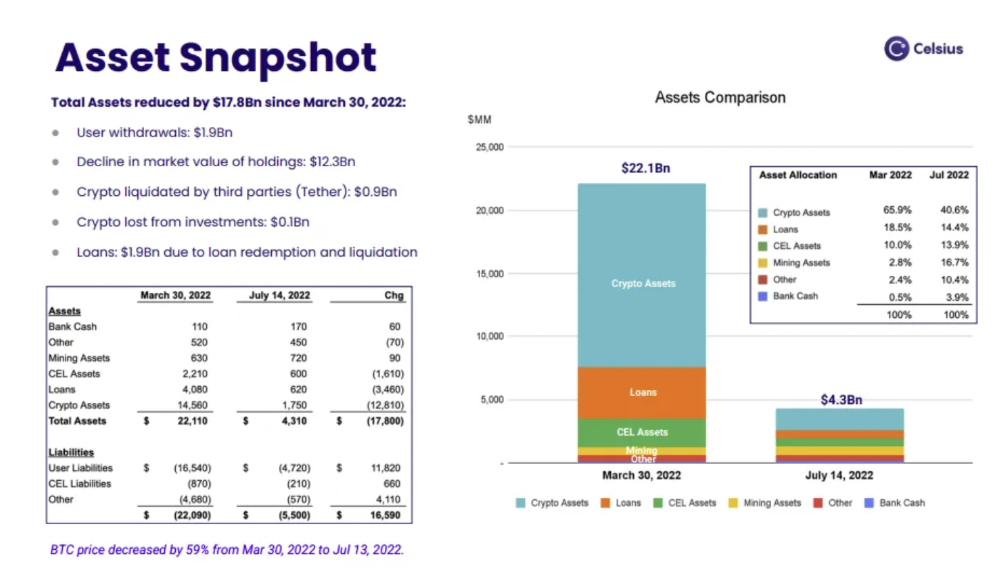 In my recent post, I examined if "forced selling" is over, with Celsius' crypto assets being a major overhang. In this presentation, it looks that Chapter 11 will provide clients the opportunity to accept cash at a discount or remain long crypto. Provided that a fresh source of money is unlikely to enter the Celsius situation, cash at a discount or crypto given to customers will likely remain a near-term market risk - cash at a discount will likely come from selling crypto assets, while customers who receive crypto could sell at any time. I'll share any Celsius updates I find.
Conclusion
Only Celsius and the Mt Gox BTC unlock remain as forced selling catalysts. While everything went through a "relief" pump, with ETH up 75% from the bottom and numerous alts multiples higher, there are still macro dangers to equities + risk assets. There's a lot of wealth waiting to be deployed in crypto ($153bn in stables), but fund managers are risk apprehensive (lower than 2008 levels).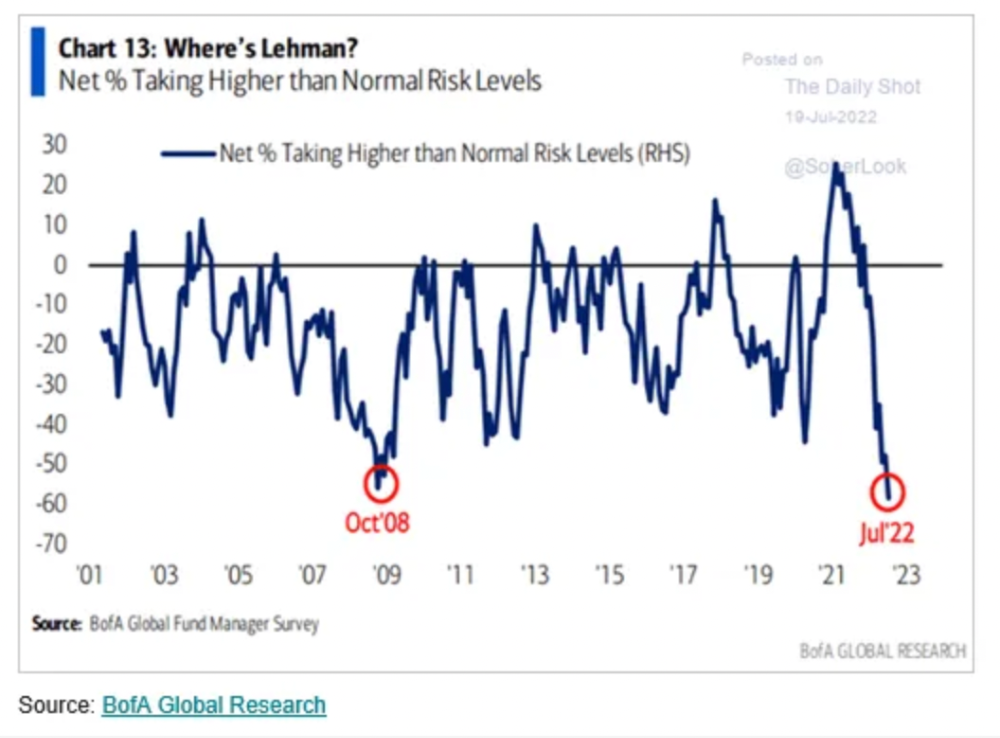 We're hopefully over crypto's "bottom," with peak anxiety and forced selling behind us, but we may chop around.
---
To see the full article, click here.
Ben "The Hosk" Hosking
1 year ago
The Yellow Cat Test Is Typically Failed by Software Developers.
Believe what you see, what people say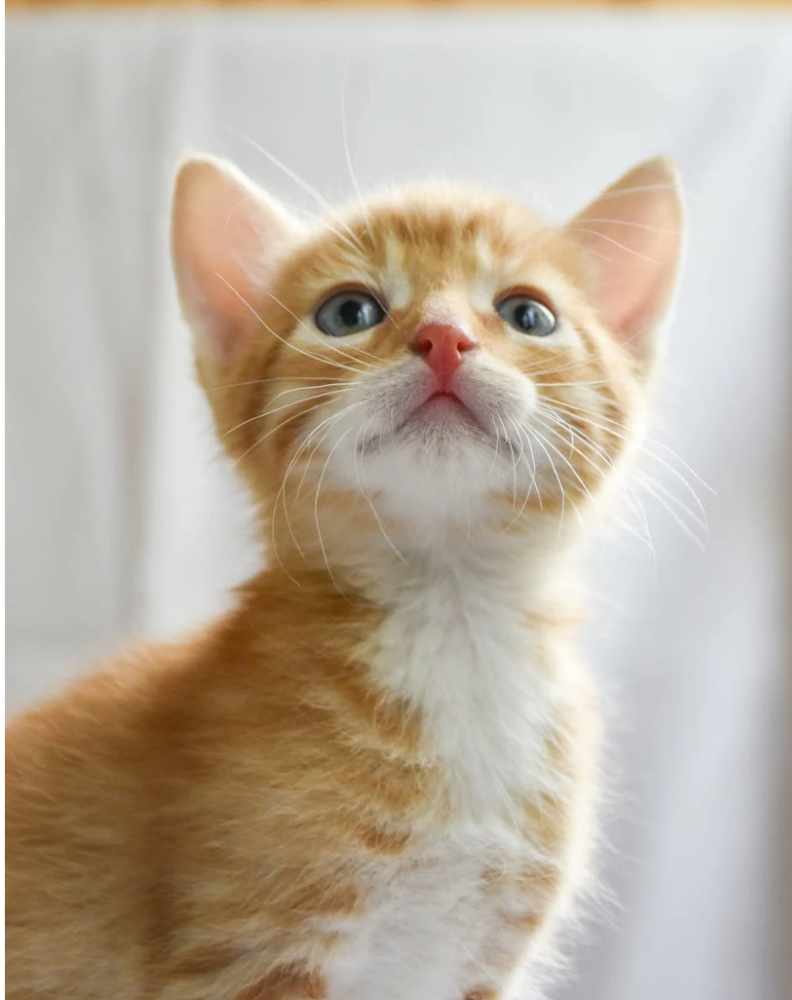 It's sad that we never get trained to leave assumptions behind. - Sebastian Thrun
Many problems in software development are not because of code but because developers create the wrong software. This isn't rare because software is emergent and most individuals only realize what they want after it's built.
Inquisitive developers who pass the yellow cat test can improve the process.
Carpenters measure twice and cut the wood once. Developers are rarely so careful.
The Yellow Cat Test
Game of Thrones made dragons cool again, so I am reading The Game of Thrones book.
The yellow cat exam is from Syrio Forel, Arya Stark's fencing instructor.
Syrio tells Arya he'll strike left when fencing. He hits her after she dodges left. Arya says "you lied". Syrio says his words lied, but his eyes and arm told the truth.
Arya learns how Syrio became Bravos' first sword.
"On the day I am speaking of, the first sword was newly dead, and the Sealord sent for me. Many bravos had come to him, and as many had been sent away, none could say why. When I came into his presence, he was seated, and in his lap was a fat yellow cat. He told me that one of his captains had brought the beast to him, from an island beyond the sunrise. 'Have you ever seen her like?' he asked of me.

"And to him I said, 'Each night in the alleys of Braavos I see a thousand like him,' and the Sealord laughed, and that day I was named the first sword."

Arya screwed up her face. "I don't understand."

Syrio clicked his teeth together. "The cat was an ordinary cat, no more. The others expected a fabulous beast, so that is what they saw. How large it was, they said. It was no larger than any other cat, only fat from indolence, for the Sealord fed it from his own table. What curious small ears, they said. Its ears had been chewed away in kitten fights. And it was plainly a tomcat, yet the Sealord said 'her,' and that is what the others saw. Are you hearing?" Reddit discussion.
Development teams should not believe what they are told.
We created an appointment booking system. We thought it was an appointment-booking system. Later, we realized the software's purpose was to book the right people for appointments and discourage the unneeded ones.
The first 3 months of the project had half-correct requirements and software understanding.
Open your eyes
"Open your eyes is all that is needed. The heart lies and the head plays tricks with us, but the eyes see true. Look with your eyes, hear with your ears. Taste with your mouth. Smell with your nose. Feel with your skin. Then comes the thinking afterwards, and in that way, knowing the truth" Syrio Ferel
We must see what exists, not what individuals tell the development team or how developers think the software should work. Initial criteria cover 50/70% and change.
Developers build assumptions problems by assuming how software should work. Developers must quickly explain assumptions.
When a development team's assumptions are inaccurate, they must alter the code, DevOps, documentation, and tests.
It's always faster and easier to fix requirements before code is written.
First-draft requirements can be based on old software. Development teams must grasp corporate goals and consider needs from many angles.
Testers help rethink requirements. They look at how software requirements shouldn't operate.
Technical features and benefits might misdirect software projects.
The initiatives that focused on technological possibilities developed hard-to-use software that needed extensive rewriting following user testing.
Software development
High-level criteria are different from detailed ones.
The interpretation of words determines their meaning.

Presentations are lofty, upbeat, and prejudiced.

People's perceptions may be unclear, incorrect, or just based on one perspective (half the story)

Developers can be misled by requirements, circumstances, people, plans, diagrams, designs, documentation, and many other things.
Developers receive misinformation, misunderstandings, and wrong assumptions. The development team must avoid building software with erroneous specifications.
Once code and software are written, the development team changes and fixes them.
Developers create software with incomplete information, they need to fill in the blanks to create the complete picture.
Conclusion
Yellow cats are often inaccurate when communicating requirements.
Before writing code, clarify requirements, assumptions, etc.
Everyone will pressure the development team to generate code rapidly, but this will slow down development.
Code changes are harder than requirements.