More on Entrepreneurship/Creators
Rachel Greenberg
5 months ago
The Unsettling Fact VC-Backed Entrepreneurs Don't Want You to Know
What they'll do is scarier.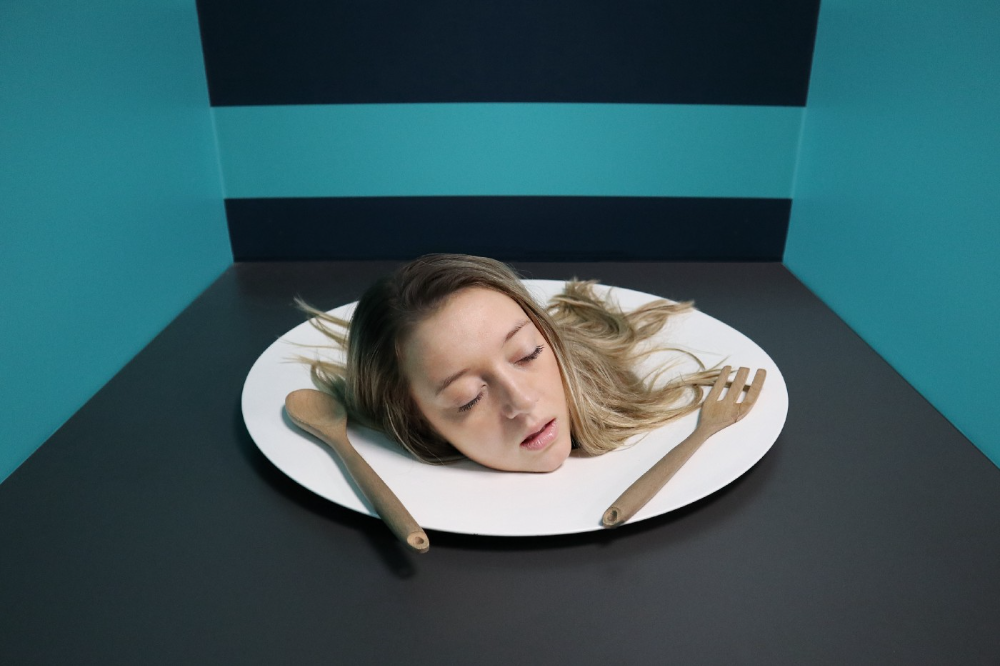 My acquaintance recently joined a VC-funded startup. Money, equity, and upside possibilities were nice, but he had a nagging dread.
They just secured a $40M round and are hiring like crazy to prepare for their IPO in two years. All signals pointed to this startup's (a B2B IT business in a stable industry) success, and its equity-holding workers wouldn't pass that up.
Five months after starting the work, my friend struggled with leaving. We might overlook the awful culture and long hours at the proper price. This price plus the company's fate and survival abilities sent my friend departing in an unpleasant unplanned resignation before jumping on yet another sinking ship.
This affects founders. This affects VC-backed companies (and all businesses). This affects anyone starting, buying, or running a business.
Here's the under-the-table approach that's draining VC capital, leaving staff terrified (or jobless), founders rattled, and investors upset. How to recognize, solve, and avoid it
The unsettling reality behind door #1
You can't raise money off just your looks, right? If "looks" means your founding team's expertise, then maybe. In my friend's case, the founding team's strong qualifications and track records won over investors before talking figures.
They're hardly the only startup to raise money without a profitable customer acquisition strategy. Another firm raised money for an expensive sleep product because it's eco-friendly. They were off to the races with a few keywords and key players.
Both companies, along with numerous others, elected to invest on product development first. Company A employed all the tech, then courted half their market (they're a tech marketplace that connects two parties). Company B spent millions on R&D to create a palatable product, then flooded the world with marketing.
My friend is on Company B's financial team, and he's seen where they've gone wrong. It's terrible.
Company A (tech market): Growing? Not quite. To achieve the ambitious expansion they (and their investors) demand, they've poured much of their little capital into salespeople: Cold-calling commission and salary salesmen. Is it working? Considering attrition and companies' dwindling capital, I don't think so.
Company B (green sleep) has been hiring, digital marketing, and opening new stores like crazy. Growing expenses should result in growing revenues and a favorable return on investment; if you grow too rapidly, you may neglect to check that ROI.
Once Company A cut headcount and Company B declared "going concerned", my friend realized both startups had the same ailment and didn't recognize it.
I shouldn't have to ask a friend to verify a company's cash reserves and profitability to spot a financial problem. It happened anyhow.
The frightening part isn't that investors were willing to invest millions without product-market fit, CAC, or LTV estimates. That's alarming, but not as scary as the fact that startups aren't understanding the problem until VC rounds have dried up.
When they question consultants if their company will be around in 6 months. It's a red flag. How will they stretch $20M through a 2-year recession with a $3M/month burn rate and no profitability? Alarms go off.
Who's in danger?
In a word, everyone who raised money without a profitable client acquisition strategy or enough resources to ride out dry spells.
Money mismanagement and poor priorities affect every industry (like sinking all your capital into your product, team, or tech, at the expense of probing what customer acquisition really takes and looks like).
This isn't about tech, real estate, or recession-proof luxury products. Fast, cheap, easy money flows into flashy-looking teams with buzzwords, trending industries, and attractive credentials.
If these companies can't show progress or get a profitable CAC, they can't raise more money. They die if they can't raise more money (or slash headcount and find shoestring budget solutions until they solve the real problem).
The kiss of death (and how to avoid it)
If you're running a startup and think raising VC is the answer, pause and evaluate. Do you need the money now?
I'm not saying VC is terrible or has no role. Founders have used it as a Band-Aid for larger, pervasive problems. Venture cash isn't a crutch for recruiting consumers profitably; it's rocket fuel to get you what and who you need.
Pay-to-play isn't a way to throw money at the wall and hope for a return. Pay-to-play works until you run out of money, and if you haven't mastered client acquisition, your cash will diminish quickly.
How can you avoid this bottomless pit? Tips:
Understand your burn rate

Keep an eye on your growth or profitability.

Analyze each and every marketing channel and initiative.

Make lucrative customer acquisition strategies and satisfied customers your top two priorities. not brand-new products. not stellar hires. avoid the fundraising rollercoaster to save time. If you succeed in these two tasks, investors will approach you with their thirsty offers rather than the other way around, and your cash reserves won't diminish as a result.
Not as much as your grandfather
My family friend always justified expensive, impractical expenditures by saying it was only monopoly money. In business, startups, and especially with money from investors expecting a return, that's not true.
More founders could understand that there isn't always another round if they viewed VC money as their own limited pool. When the well runs dry, you must refill it or save the day.
Venture financing isn't your grandpa's money. A discerning investor has entrusted you with dry powder in the hope that you'll use it wisely, strategically, and thoughtfully. Use it well.
How To Start An Online Business That Will Be Profitable Without Investing A Lot Of Time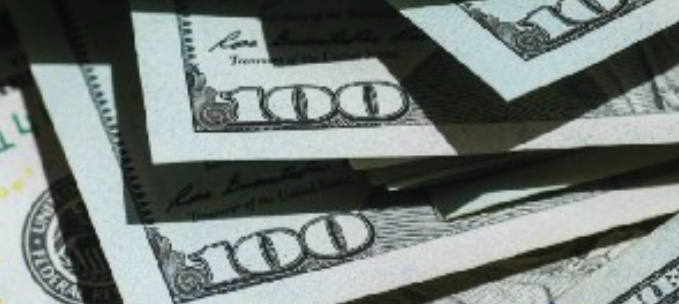 Don't know how to start an online business? Here's a guide. By following these recommendations, you can build a lucrative and profitable online business.
What Are Online Businesses Used For?
Most online businesses are websites. A self-created, self-managed website. You may sell things and services online.
To establish an internet business, you must locate a host and set up accounts with numerous companies. Once your accounts are set up, you may start publishing content and selling products or services.
How to Make Money from Your Online Business
Advertising and marketing are the best ways to make money online. You must develop strategies to contact new customers and generate leads. Make sure your website is search engine optimized so people can find you online.
Top 5 Online Business Tips for Startups:
1. Know your target audience's needs.
2. Make your website as appealing as possible.
3. Generate leads and sales with marketing.
4. Track your progress and learn from your mistakes to improve.
5. Be prepared to expand into new markets or regions.
How to Launch a Successful Online Business Without Putting in a Lot of Work
Build with a solid business model to start a profitable online business. By using these tips, you can start your online business without paying much.
First, develop a user-friendly website. You can use an internet marketing platform or create your own website. Once your website is live, optimize it for search engines and add relevant content.
Second, sell online. This can be done through ads or direct sales to website visitors. Finally, use social media to advertise your internet business. By accomplishing these things, you'll draw visitors to your website and make money.
When launching a business, invest long-term. This involves knowing your goals and how you'll pay for them. Volatility can have several effects on your business. If you offer things online, you may need to examine if the market is ready for them.
Invest wisely
Investing all your money in one endeavor can lead to too much risk and little ROI. Diversify your investments to take advantage of all available chances. So, your investments won't encounter unexpected price swings and you'll be immune to economic upheavals.
Financial news updates
When launching or running a thriving online business, financial news is crucial. By knowing current trends and upcoming developments, you can keep your business lucrative.
Keeping up with financial news can also help you avoid potential traps that could harm your bottom line. If you don't know about new legislation that could affect your industry, potential customers may choose another store when they learn about your business's problems.
Volatility ahead
You should expect volatility in the financial sector. Without a plan for coping with volatility, you could run into difficulty. If your organization relies on client input, you may not be able to exploit customer behavior shifts.
Your company could go bankrupt if you don't understand how fickle the stock market can be. By preparing for volatility, you can ensure your organization survives difficult times and market crashes.
Conclusion
Many internet businesses can be profitable. Start quickly with a few straightforward steps. Diversify your investments, follow financial news, and be prepared for volatility to develop a successful business.

Thanks for reading!
In November, I made an effort to pitch 10 brands per day. Here's what I discovered.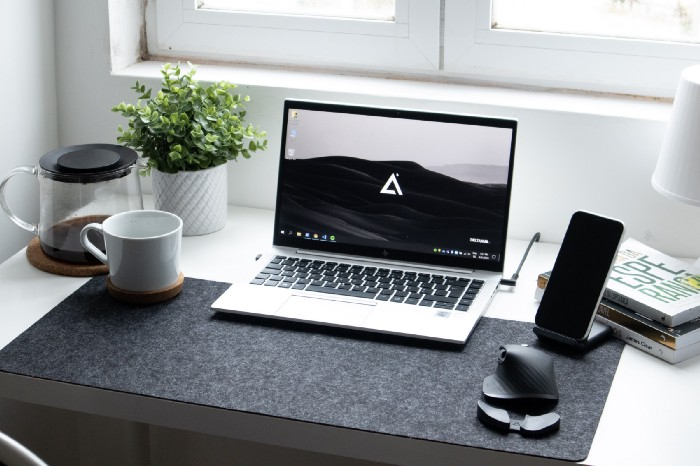 I pitched 10 brands per workday for a total of 200.
How did I do?
It was difficult.
I've never pitched so much.
What did this challenge teach me?
the superiority of quality over quantity

When you need help, outsource

Don't disregard burnout in order to complete a challenge because it exists.
First, pitching brands for brand deals requires quality. Find firms that align with your brand to expose to your audience.
If you associate with any company, you'll lose audience loyalty. I didn't lose sight of that, but I couldn't resist finishing the task.
Outsourcing.
Delegating work to teammates is effective.
I wish I'd done it.
Three people can pitch 200 companies a month significantly faster than one.
One person does research, one to two do outreach, and one to two do follow-up and negotiating.
Simple.
In 2022, I'll outsource everything.
Burnout.
I felt this, so I slowed down at the end of the month.
Thanksgiving week in November was slow.
I was buying and decorating for Christmas. First time putting up outdoor holiday lights was fun.
Much was happening.
I'm not perfect.
I'm being honest.
The Outcomes
Less than 50 brands pitched.
Result: A deal with 3 brands.
I hoped for 4 brands with reaching out to 200 companies, so three with under 50 is wonderful.
That's a 6% conversion rate!
Whoo-hoo!
I needed 2%.
Here's a screenshot from one of the deals I booked.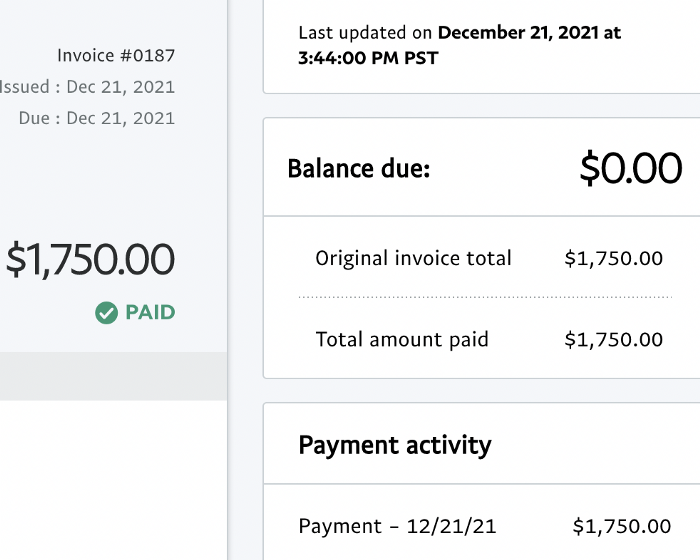 These companies fit my company well. Each campaign is different, but I've booked $2,450 in brand work with a couple of pending transactions for December and January.
$2,450 in brand work booked!
How did I do? You tell me.
Is this something you'd try yourself?
You might also like
Mia Gradelski
5 months ago
Six Things Best-With-Money People Do Follow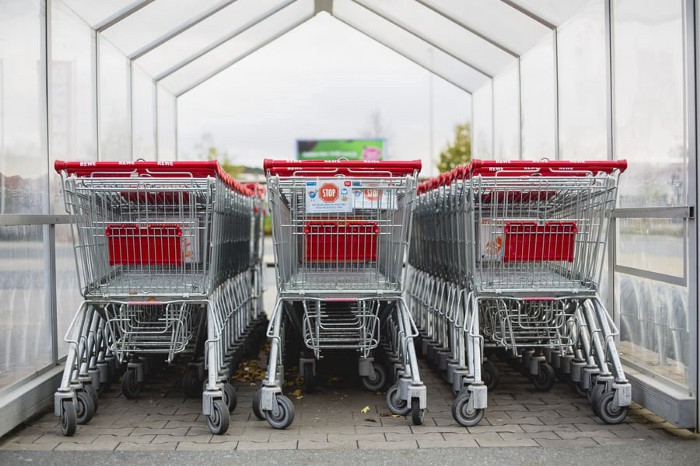 I shouldn't generalize, yet this is true.
Spending is simpler than earning.
Prove me wrong, but with home debt at $145k in 2020 and individual debt at $67k, people don't have their priorities straight.
Where does this loan originate?
Under-50 Americans owed $7.86 trillion in Q4 20T. That's more than the US's 3-trillion-dollar deficit.
Here's a breakdown:
🏡 Mortgages/Home Equity Loans = $5.28 trillion (67%)
🎓 Student Loans = $1.20 trillion (15%)
🚗 Auto Loans = $0.80 trillion (10%)
💳 Credit Cards = $0.37 trillion (5%)
🏥 Other/Medical = $0.20 trillion (3%)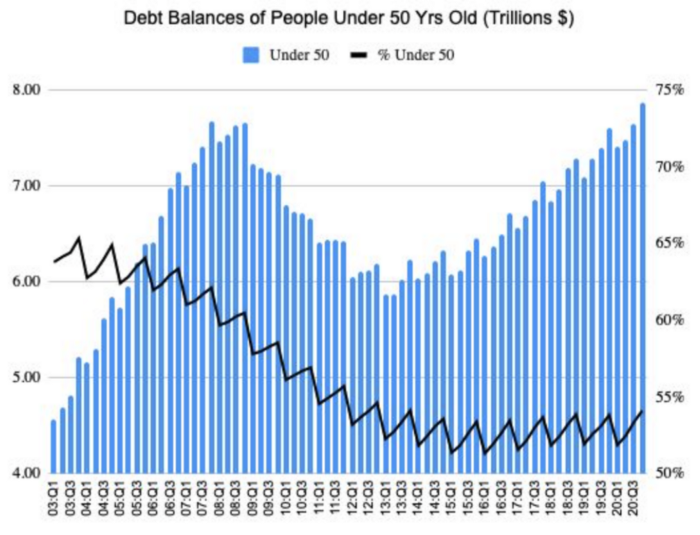 Images.google.com
At least the Fed and government can explain themselves with their debt balance which includes:
-Providing stimulus packages 2x for Covid relief
-Stabilizing the economy
-Reducing inflation and unemployment
-Providing for the military, education and farmers
No American should have this much debt.
Don't get me wrong. Debt isn't all the same. Yes, it's a negative number but it carries different purposes which may not be all bad.
Good debt: Use those funds in hopes of them appreciating as an investment in the future
-Student loans
-Business loan
-Mortgage, home equity loan
-Experiences
Paying cash for a home is wasteful. Just if the home is exceptionally uncommon, only 1 in a million on the market, and has an incredible bargain with numerous bidders seeking higher prices should you do so.
To impress the vendor, pay cash so they can sell it quickly. Most people can't afford most properties outright. Only 15% of U.S. homebuyers can afford their home. Zillow reports that only 37% of homes are mortgage-free.
People have clearly overreached.
Ignore appearances.
5% down can buy a 10-bedroom mansion.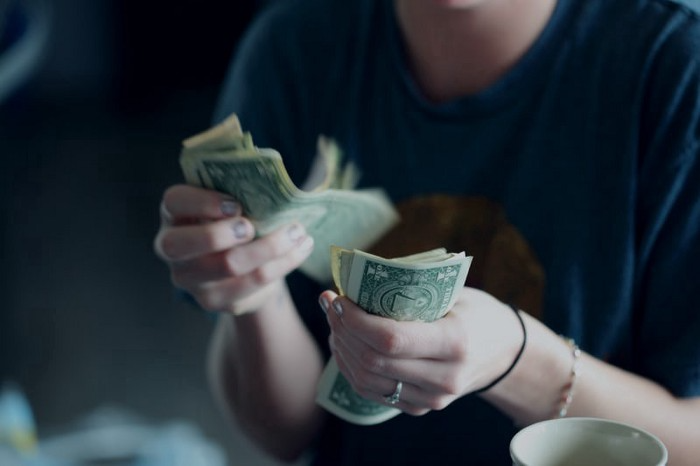 Not paying in cash isn't necessarily a negative thing given property prices have increased by 30% since 2008, and throughout the epidemic, we've seen work-from-homers resort to the midwest, avoiding pricey coastal cities like NYC and San Francisco.
By no means do I think NYC is dead, nothing will replace this beautiful city that never sleeps, and now is the perfect time to rent or buy when everything is below average value for people who always wanted to come but never could. Once social distance ends, cities will recover. 24/7 sardine-packed subways prove New York isn't designed for isolation.
When buying a home, pay 20% cash and the balance with a mortgage. A mortgage must be incorporated into other costs such as maintenance, brokerage fees, property taxes, etc. If you're stuck on why a home isn't right for you, read here. A mortgage must be paid until the term date. Whether its a 10 year or 30 year fixed mortgage, depending on interest rates, especially now as the 10-year yield is inching towards 1.25%, it's better to refinance in a lower interest rate environment and pay off your debt as well since the Fed will be inching interest rates up following the 10-year eventually to stabilize the economy, but I believe that won't be until after Covid and when businesses like luxury, air travel, and tourism will get bashed.
Bad debt: I guess the contrary must be true. There is no way to profit from the loan in the future, therefore it is just money down the drain.
-Luxury goods
-Credit card debt
-Fancy junk
-Vacations, weddings, parties, etc.
Credit cards and school loans are the two largest risks to the financial security of those under 50 since banks love to compound interest to affect your credit score and make it tougher to take out more loans, not that you should with that much debt anyhow. With a low credit score and heavy debt, banks take advantage of you because you need aid to pay more for their services. Paying back debt is the challenge for most.
Choose Not Chosen
As a financial literacy advocate and blogger, I prefer not to brag, but I will now. I know what to buy and what to avoid. My parents educated me to live a frugal, minimalist stealth wealth lifestyle by choice, not because we had to.
That's the lesson.
The poorest person who shows off with bling is trying to seem rich.
Rich people know garbage is a bad investment. Investing in education is one of the best long-term investments. With information, you can do anything.
Good with money shun some items out of respect and appreciation for what they have.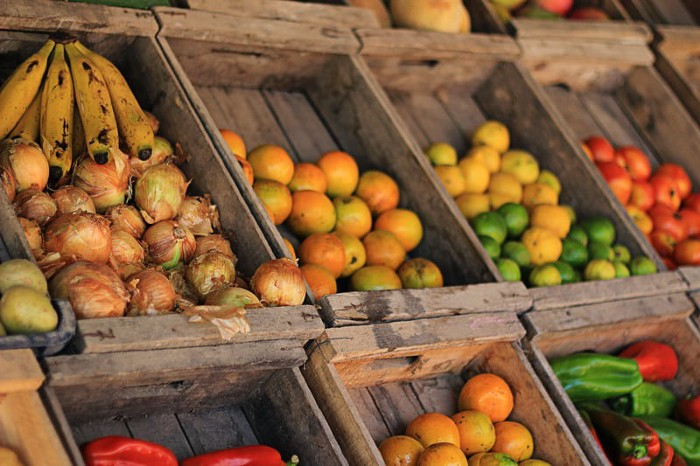 Less is more.
Instead of copying the Joneses, use what you have. They may look cheerful and stylish in their 20k ft home, yet they may be as broke as OJ Simpson in his 20-bedroom mansion.
Let's look at what appears good to follow and maintain your wealth.
#1: Quality comes before quantity
Being frugal doesn't entail being cheap and cruel. Rich individuals care about relationships and treating others correctly, not impressing them. You don't have to be rich to be good with money, although most are since they don't live the fantasy lifestyle.
Underspending is appreciating what you have.
Many people believe organic food is the same as washing chemical-laden produce. Hopefully. Organic, vegan, fresh vegetables from upstate may be more expensive in the short term, but they will help you live longer and save you money in the long run.
Consider. You'll save thousands a month eating McDonalds 3x a day instead of fresh seafood, veggies, and organic fruit, but your life will be shortened. If you want to save money and die early, go ahead, but I assume we all want to break the world record for longest person living and would rather spend less. Plus, elderly people get tax breaks, medicare, pensions, 401ks, etc. You're living for free, therefore eating fast food forever is a terrible decision.
With a few longer years, you may make hundreds or millions more in the stock market, spend more time with family, and just live.
Folks, health is wealth.
Consider the future benefit, not simply the cash sign. Cheapness is useless.
Same with stuff. Don't stock your closet with fast-fashion you can't wear for years. Buying inexpensive goods that will fail tomorrow is stupid.
Investing isn't only in stocks. You're living. Consume less.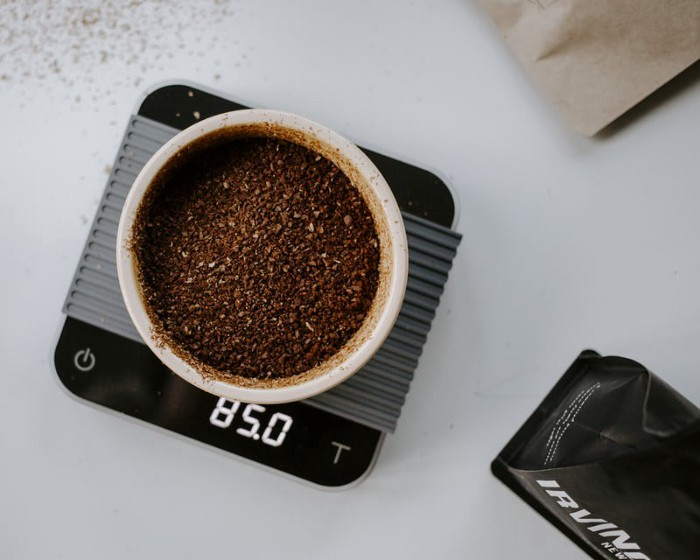 #2: If you cannot afford it twice, you cannot afford it once
I learned this from my dad in 6th grade. I've been lucky to travel, experience things, go to a great university, and conduct many experiments that others without a stable, decent lifestyle can afford.
I didn't live this way because of my parents' paycheck or financial knowledge.
Saving and choosing caused it.
I always bring cash when I shop. I ditch Apple Pay and credit cards since I can spend all I want on even if my account bounces.
Banks are nasty. When you lose it, they profit.
Cash hinders banks' profits. Carrying a big, hefty wallet with cash is lame and annoying, but it's the best method to only spend what you need. Not for vacation, but for tiny daily expenses.
Physical currency lets you know how much you have for lunch or a taxi.
It's physical, thus losing it prevents debt.
If you can't afford it, it will harm more than help.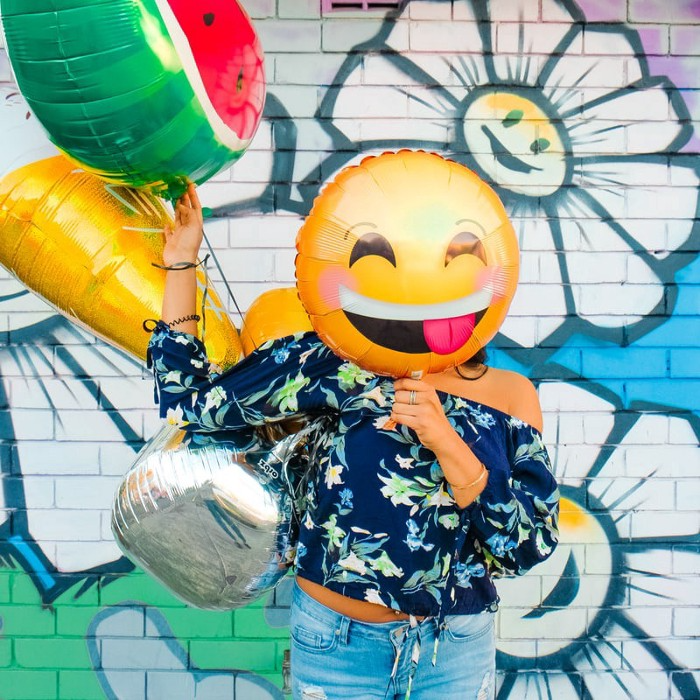 #3: You really can purchase happiness with money.
If used correctly, yes.
Happiness and satisfaction differ.
It won't bring you fulfillment because you must work hard on your own to help others, but you can travel and meet individuals you wouldn't otherwise meet.
You can meet your future co-worker or strike a deal while waiting an hour in first class for takeoff, or you can meet renowned people at a networking brunch.
Seen a pattern here?
Your time and money are best spent on connections. Not automobiles or firearms. That's just stuff. It doesn't make you a better person.
Be different if you've earned less. Instead of trying to win the lotto or become an NFL star for your first big salary, network online for free.
Be resourceful. Sign up for LinkedIn, post regularly, and leave unengaged posts up because that shows power.
Consistency is beneficial.
I did that for a few months and met amazing people who helped me get jobs. Money doesn't create jobs, it creates opportunities.
Resist social media and scammers that peddle false hopes.
Choose wisely.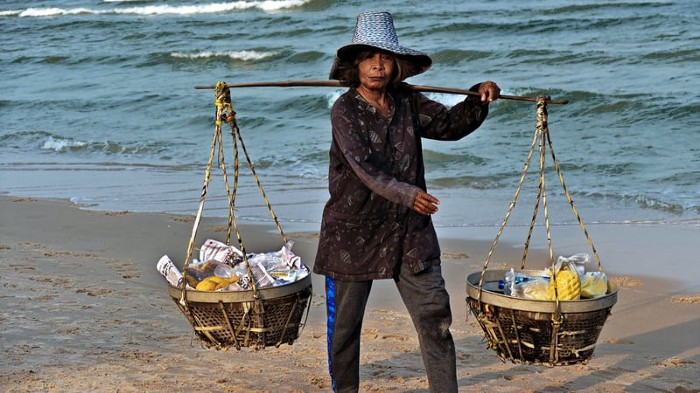 #4: Avoid gushing over titles and purchasing trash.
As Insider's Hillary Hoffower reports, "Showing off wealth is no longer the way to signify having wealth. In the US particularly, the top 1% have been spending less on material goods since 2007."
I checked my closet. No brand comes to mind. I've never worn a brand's logo and rotate 6 white shirts daily. I have my priorities and don't waste money or effort on clothing that won't fit me in a year.
Unless it's your full-time work, clothing shouldn't be part of our mornings.
Lifestyle of stealth wealth. You're so fulfilled that seeming homeless won't hurt your self-esteem.
That's self-assurance.
Extroverts aren't required.
That's irrelevant.
Showing off won't win you friends.
They'll like your personality.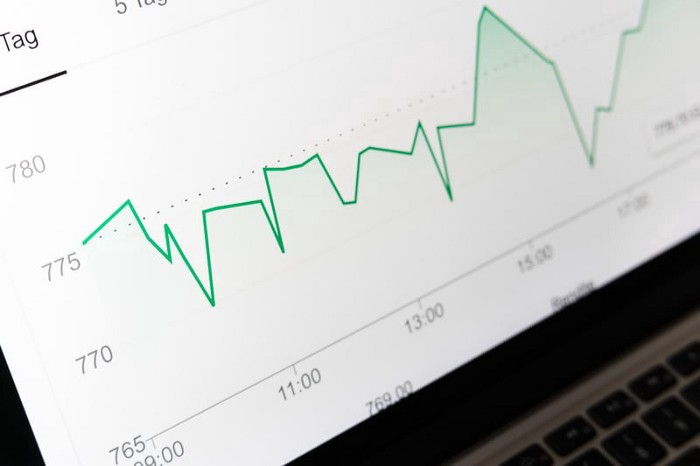 #5: Time is the most valuable commodity.
Being rich doesn't entail working 24/7 M-F.
They work when they are ready to work.
Waking up at 5 a.m. won't make you a millionaire, but it will inculcate diligence and tenacity in you.
You have a busy day yet want to exercise. You can skip the workout or wake up at 4am instead of 6am to do it.
Emotion-driven lazy bums stay in bed.
Those that are accountable keep their promises because they know breaking one will destroy their week.
Since 7th grade, I've worked out at 5am for myself, not to impress others. It gives me greater energy to contribute to others, especially on weekends and holidays.
It's a habit that I have in my life.
Find something that you take seriously and makes you a better person.
As someone who is close to becoming a millionaire and has encountered them throughout my life, I can share with you a few important differences that have shaped who we are as a society based on the weekends:
-Read
-Sleep
-Best time to work with no distractions
-Eat together
-Take walks and be in nature
-Gratitude
-Major family time
-Plan out weeks
-Go grocery shopping because health = wealth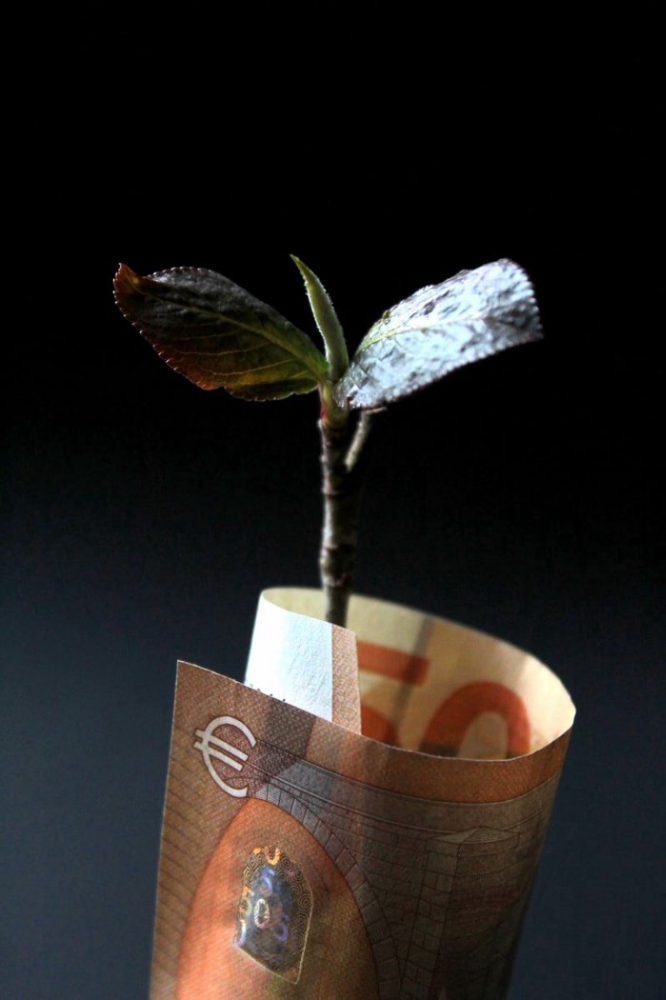 #6. Perspective is Important
Timing the markets will slow down your career. Professors preach scarcity, not abundance. Why should school teach success? They give us bad advice.
If you trust in abundance and luck by attempting and experimenting, growth will come effortlessly. Passion isn't a term that just appears. Mistakes and fresh people help. You can get money. If you don't think it's worth it, you won't.
You don't have to be wealthy to be good at money, but most are for these reasons.  Rich is a mindset, wealth is power. Prioritize your resources. Invest in yourself, knowing the toughest part is starting.
Thanks for reading!
Katrine Tjoelsen
1 month ago
8 Communication Hacks I Use as a Young Employee
Learn these subtle cues to gain influence.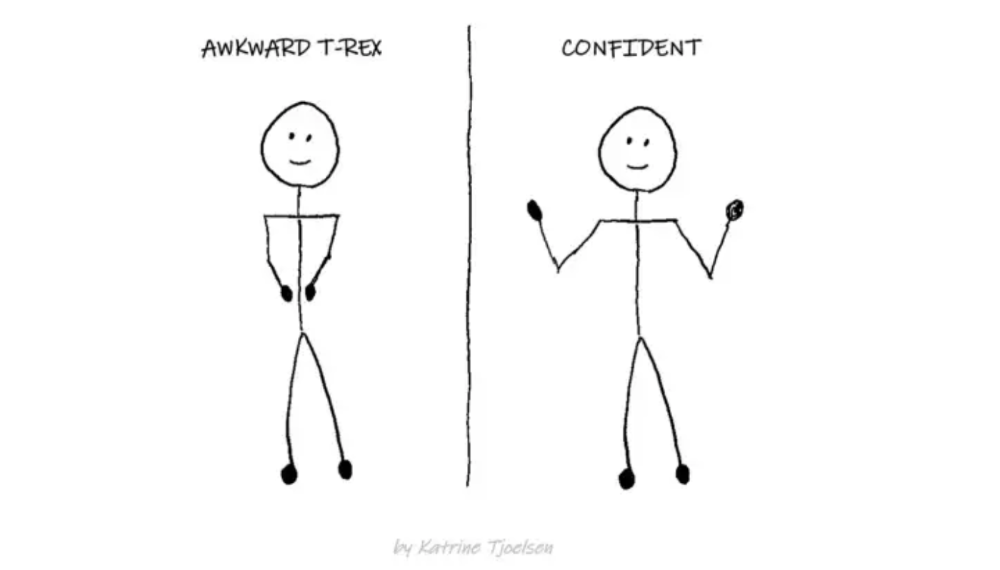 Hate being ignored?
As a 24-year-old, I struggled at work. Attention-getting tips How to avoid being judged by my size, gender, and lack of wrinkles or gray hair?
I've learned seniority hacks. Influence. Within two years as a product manager, I led a team. I'm a Stanford MBA student.
These communication hacks can make you look senior and influential.
1. Slowly speak
We speak quickly because we're afraid of being interrupted.
When I doubt my ideas, I speak quickly. How can we slow down? Jamie Chapman says speaking slowly saps our energy.
Chapman suggests emphasizing certain words and pausing.
2. Interrupted? Stop the stopper
Someone interrupt your speech?
Don't wait. "May I finish?" No pause needed. Stop interrupting. I first tried this in Leadership Laboratory at Stanford. How quickly I gained influence amazed me.
Next time, try "May I finish?" If that's not enough, try these other tips from Wendy R.S. O'Connor.
3. Context
Others don't always see what's obvious to you.
Through explanation, you help others see the big picture. If a senior knows it, you help them see where your work fits.
4. Don't ask questions in statements
"Your statement lost its effect when you ended it on a high pitch," a group member told me. Upspeak, it's called. I do it when I feel uncertain.
Upspeak loses influence and credibility. Unneeded. When unsure, we can say "I think." We can even ask a proper question.
Someone else's boasting is no reason to be dismissive. As leaders and colleagues, we should listen to our colleagues even if they use this speech pattern.
Give your words impact.
5. Signpost structure
Signposts improve clarity by providing structure and transitions.
Communication coach Alexander Lyon explains how to use "first," "second," and "third" He explains classic and summary transitions to help the listener switch topics.
Signs clarify. Clarity matters.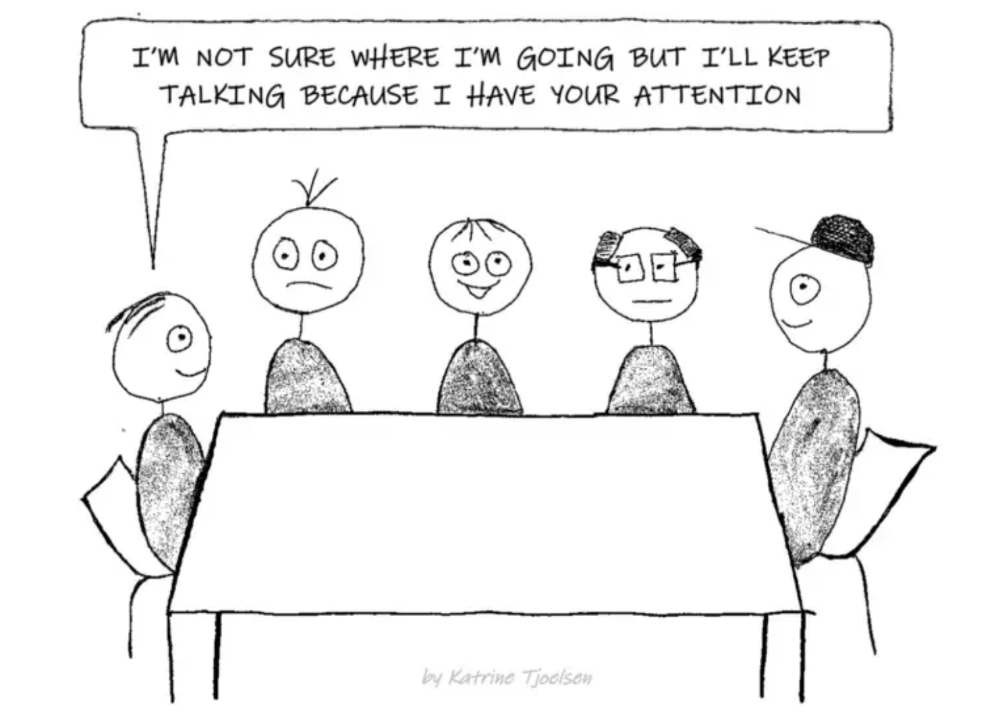 6. Eliminate email fluff
"Fine. When will the report be ready? — Jeff."
Notice how senior leaders write short, direct emails? I often use formalities like "dear," "hope you're well," and "kind regards"
Formality is (usually) unnecessary.
7. Replace exclamation marks with periods
See how junior an exclamation-filled email looks:
Hi, all!
Hope you're as excited as I am for tomorrow! We're celebrating our accomplishments with cake! Join us tomorrow at 2 pm!
See you soon!
Why the exclamation points? Why not just one?
Hi, all.
Hope you're as excited as I am for tomorrow. We're celebrating our accomplishments with cake. Join us tomorrow at 2 pm!
See you soon.
8. Take space
"Playing high" means having an open, relaxed body, says Stanford professor and author Deborah Gruenfield.
Crossed legs or looking small? Relax. Get bigger.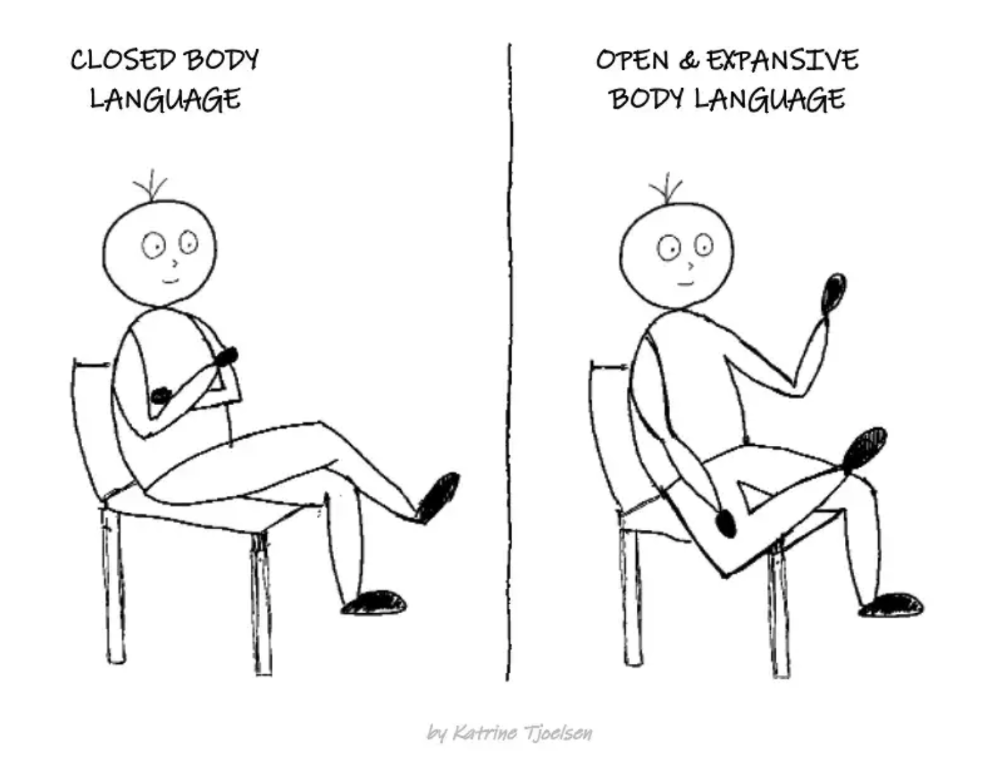 How a $300K Bored Ape Yacht Club NFT was accidentally sold for $3K
The Bored Ape Yacht Club is one of the most prestigious NFT collections in the world. A collection of 10,000 NFTs, each depicting an ape with different traits and visual attributes, Jimmy Fallon, Steph Curry and Post Malone are among their star-studded owners. Right now the price of entry is 52 ether, or $210,000.
Which is why it's so painful to see that someone accidentally sold their Bored Ape NFT for $3,066.
Unusual trades are often a sign of funny business, as in the case of the person who spent $530 million to buy an NFT from themselves. In Saturday's case, the cause was a simple, devastating "fat-finger error." That's when people make a trade online for the wrong thing, or for the wrong amount. Here the owner, real name Max or username maxnaut, meant to list his Bored Ape for 75 ether, or around $300,000. Instead he accidentally listed it for 0.75. One hundredth the intended price.
It was bought instantaneously. The buyer paid an extra $34,000 to speed up the transaction, ensuring no one could snap it up before them. The Bored Ape was then promptly listed for $248,000. The transaction appears to have been done by a bot, which can be coded to immediately buy NFTs listed below a certain price on behalf of their owners in order to take advantage of these exact situations.
"How'd it happen? A lapse of concentration I guess," Max told me. "I list a lot of items every day and just wasn't paying attention properly. I instantly saw the error as my finger clicked the mouse but a bot sent a transaction with over 8 eth [$34,000] of gas fees so it was instantly sniped before I could click cancel, and just like that, $250k was gone."
"And here within the beauty of the Blockchain you can see that it is both honest and unforgiving," he added.
Fat finger trades happen sporadically in traditional finance -- like the Japanese trader who almost bought 57% of Toyota's stock in 2014 -- but most financial institutions will stop those transactions if alerted quickly enough. Since cryptocurrency and NFTs are designed to be decentralized, you essentially have to rely on the goodwill of the buyer to reverse the transaction.
Fat finger errors in cryptocurrency trades have made many a headline over the past few years. Back in 2019, the company behind Tether, a cryptocurrency pegged to the US dollar, nearly doubled its own coin supply when it accidentally created $5 billion-worth of new coins. In March, BlockFi meant to send 700 Gemini Dollars to a set of customers, worth roughly $1 each, but mistakenly sent out millions of dollars worth of bitcoin instead. Last month a company erroneously paid a $24 million fee on a $100,000 transaction.
Similar incidents are increasingly being seen in NFTs, now that many collections have accumulated in market value over the past year. Last month someone tried selling a CryptoPunk NFT for $19 million, but accidentally listed it for $19,000 instead. Back in August, someone fat finger listed their Bored Ape for $26,000, an error that someone else immediately capitalized on. The original owner offered $50,000 to the buyer to return the Bored Ape -- but instead the opportunistic buyer sold it for the then-market price of $150,000.
"The industry is so new, bad things are going to happen whether it's your fault or the tech," Max said. "Once you no longer have control of the outcome, forget and move on."
The Bored Ape Yacht Club launched back in April 2021, with 10,000 NFTs being sold for 0.08 ether each -- about $190 at the time. While NFTs are often associated with individual digital art pieces, collections like the Bored Ape Yacht Club, which allow owners to flaunt their NFTs by using them as profile pictures on social media, are becoming increasingly prevalent. The Bored Ape Yacht Club has since become the second biggest NFT collection in the world, second only to CryptoPunks, which launched in 2017 and is considered the "original" NFT collection.