More on Entrepreneurship
Because he worked on his side projects during working hours, my junior was fired and sued.
Many developers do it, but I don't approve.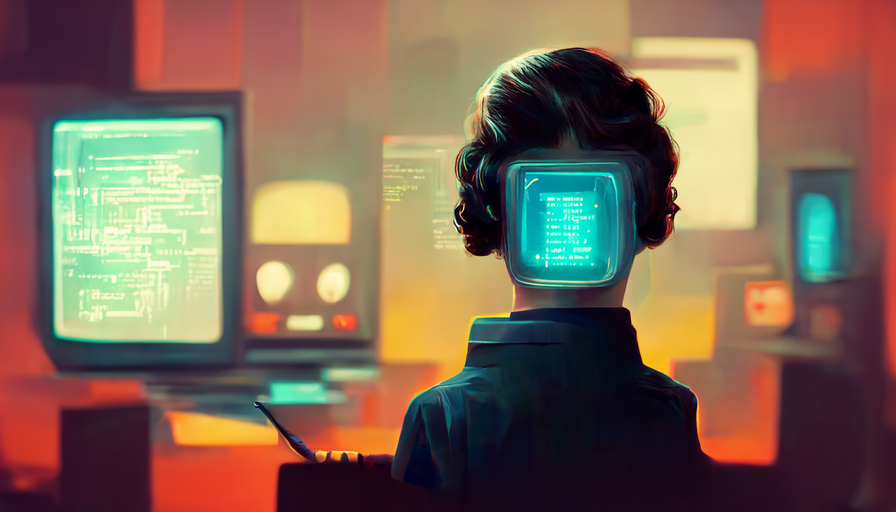 Aren't many programmers part-time? Many work full-time but also freelance. If the job agreement allows it, I see no problem.
Tech businesses' policies vary. I have a friend in Google, Germany. According to his contract, he couldn't do an outside job. Google owns any code he writes while employed.
I was shocked. Later, I found that different Google regions have different policies.
A corporation can normally establish any agreement before hiring you. They're negotiable. When there's no agreement, state law may apply. In court, law isn't so simple.
I won't delve into legal details. Instead, let's talk about the incident.
How he was discovered
In one month, he missed two deadlines. His boss was frustrated because the assignment wasn't difficult to miss twice. When a team can't finish work on time, they all earn bad grades.
He annoyed the whole team. One team member (anonymous) told the project manager he worked on side projects during office hours. He may have missed deadlines because of this.
The project manager was furious. He needed evidence. The manager caught him within a week. The manager told higher-ups immediately.
The company wanted to set an example
Management could terminate him and settle the problem. But the company wanted to set an example for those developers who breached the regulation.
Because dismissal isn't enough. Every organization invests heavily in developer hiring. If developers depart or are fired after a few months, the company suffers.
The developer spent 10 months there. The employer sacked him and demanded ten months' pay. Or they'd sue him.
It was illegal and unethical. The youngster paid the fine and left the company quietly to protect his career.
Right or wrong?
Is the developer's behavior acceptable? Let's discuss developer malpractice.
During office hours, may developers work on other projects? If they're bored during office hours, they might not. Check the employment contract or state law.
If there's no employment clause, check country/state law. Because you can't justify breaking the law. Always. Most employers own their employees' work hours unless it's a contractual position.
If the company agrees, it's fine.
I also oppose companies that force developers to work overtime without pay.
Most states and countries have laws that help companies and workers. Law supports employers in this case. If any of the following are true, the company/employer owns the IP under California law.
using the business's resources

any equipment, including a laptop used for business.

company's mobile device.

offices of the company.

business time as well. This is crucial. Because this occurred in the instance of my junior.
Company resources are dangerous. Because your company may own the product's IP.  If you have seen the TV show Silicon Valley, you have seen a similar situation there, right?
Conclusion
Simple rule. I avoid big side projects. I work on my laptop on weekends for side projects. I'm safe. But I also know that my company might not be happy with that.
As an employee, I suppose I can. I can make side money. I won't promote it, but I'll respect their time, resources, and task. I also sometimes work extra time to finish my company's deadlines.
In 5 minutes, you can tell if a startup will succeed.
Or the "lie to me" method.
I can predict a startup's success in minutes.
Just interview its founder.
Ask "why?"
I question "why" till I sense him.
I need to feel the person I have in front of me. I need to know if he or she can deliver. Startups aren't easy. Without abilities, a brilliant idea will fail.
Good entrepreneurs have these qualities: He's a leader, determined, and resilient.
For me, they can be split in two categories.
The first entrepreneur aspires to live meaningfully. The second wants to get rich. The second is communicative. He wants to wow the crowd. He's motivated by the thought of one day sailing a boat past palm trees and sunny beaches.
What drives the first entrepreneur is evident in his speech, face, and voice. He will not speak about his product. He's (nearly) uninterested. He's not selling anything. He's not a salesman. He wants to succeed. The product is his fuel.
He'll explain his decision. He'll share his motivations. His desire. And he'll use meaningful words.
Paul Ekman has shown that face expressions aren't cultural. His study influenced the American TV series "lie to me" about body language and speech.
Passionate entrepreneurs are obvious. It's palpable. Faking passion is tough. Someone who wants your favor and money will expose his actual motives through his expressions and language.
The good liar will be able to fool you for a while, but not for long if you pay attention to his body language and how he expresses himself.
And also, if you look at his business plan.
His business plan reveals his goals. Read between the lines.
Entrepreneur 1 will focus on his "why", whereas Entrepreneur 2 will focus on the "how".
Entrepreneur 1 will develop a vision-driven culture.
The second, on the other hand, will focus on his EBITDA.
Why is the culture so critical? Because it will allow entrepreneur 1 to develop a solid team that can tackle his problems and trials. His team's "why" will keep them together in tough times.
"Give me a terrific start-up team with a mediocre idea over a weak one any day." Because a great team knows when to pivot and trusts each other. Weak teams fail." — Bernhard Schroeder
Closings thoughts
Every VC must ask Why. Entrepreneur's motivations. This "why" will create the team's culture. This culture will help the team adjust to any setback.
Kaitlin Fritz
2 months ago
The Entrepreneurial Chicken and Egg
University entrepreneurship is like a Willy Wonka Factory of ideas. Classes, roommates, discussions, and the cafeteria all inspire new ideas. I've seen people establish a business without knowing its roots.
Chicken or egg? On my mind: I've asked university founders around the world whether the problem or solution came first.
The Problem
One African team I met started with the "instant noodles" problem in their academic ecosystem. Many of us have had money issues in college, which may have led to poor nutritional choices.
Many university students in a war-torn country ate quick noodles or pasta for dinner.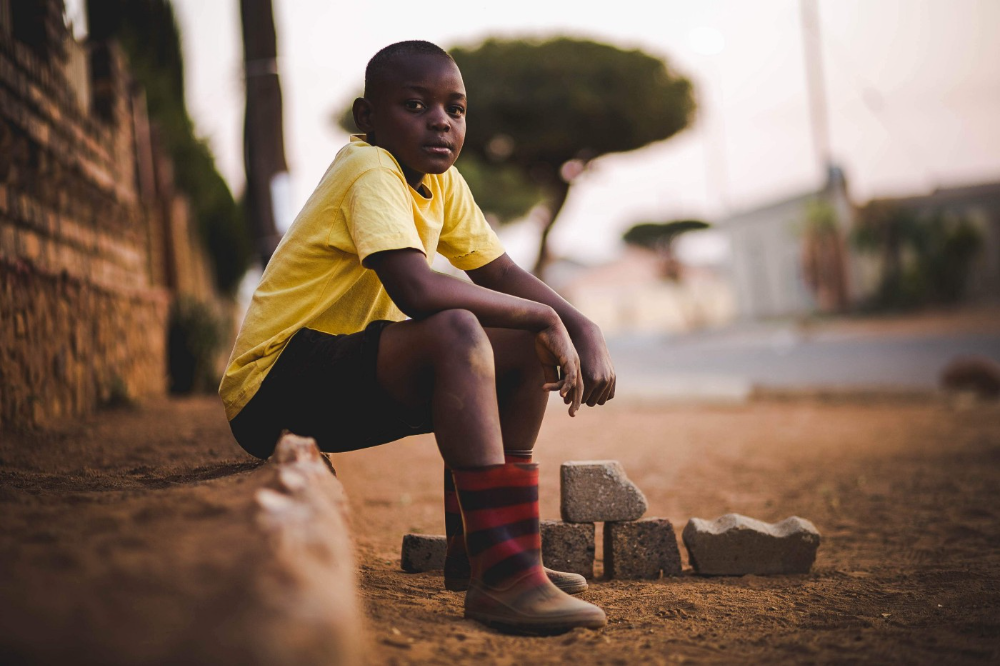 Noodles required heat, water, and preparation in the boarding house. Unreliable power from one hot plate per blue moon. What's healthier, easier, and tastier than sodium-filled instant pots?
BOOM. They were fixing that. East African kids need affordable, nutritious food.
This is a real difficulty the founders faced every day with hundreds of comrades.
This sparked their serendipitous entrepreneurial journey and became their business's cornerstone.
The Solution
I asked a UK team about their company idea. They said the solution fascinated them.
The crew was fiddling with social media algorithms. Why are some people more popular? They were studying platforms and social networks, which offered a way for them.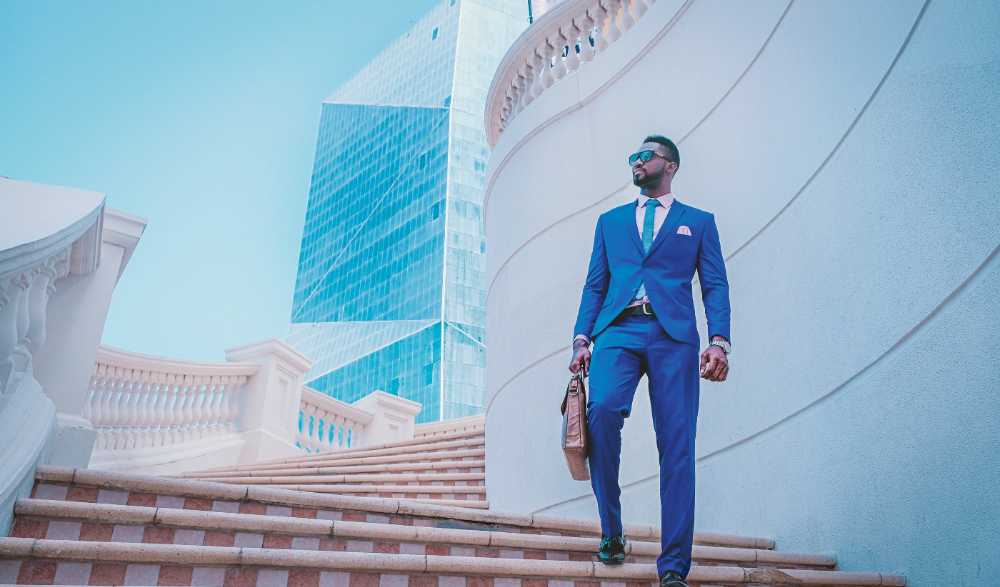 Solving a problem? Yes. Long nights of university research lead them to it. Is this like world hunger? Social media influencers confront this difficulty regularly.
It made me ponder something. Is there a correct response?
In my heart, yes, but in my head…maybe?
I believe you should lead with empathy and embrace the problem, not the solution. Big or small, businesses should solve problems. This should be your focus. This is especially true when building a social company with an audience in mind.
Philosophically, invention and innovation are occasionally accidental. Also not penalized. Think about bugs and the creation of Velcro, or the inception of Teflon. They tackle difficulties we overlook. The route to the problem may look different, but there is a path there.
There's no golden ticket to the Chicken-Egg debate, but I'll keep looking this summer.
You might also like
Rich Dad, Poor Dad is a Giant Steaming Pile of Sh*t by Robert Kiyosaki.
Don't promote it.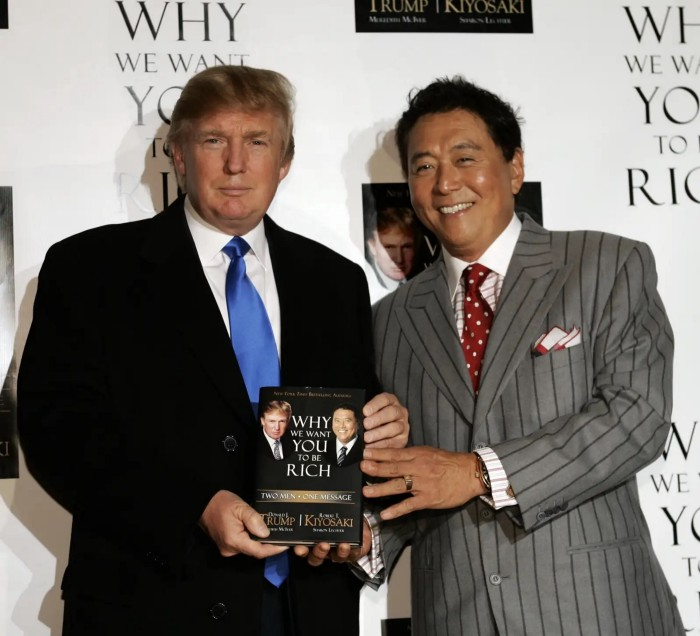 I rarely read a post on how Rich Dad, Poor Dad motivated someone to grow rich or change their investing/finance attitude. Rich Dad, Poor Dad is a sham, though. This book isn't worth anyone's attention.
Robert Kiyosaki, the author of this garbage, doesn't deserve recognition or attention. This first finance guru wanted to build his own wealth at your expense. These charlatans only care about themselves.
The reason why Rich Dad, Poor Dad is a huge steaming piece of trash
The book's ideas are superficial, apparent, and unsurprising to entrepreneurs and investors. The book's themes may seem profound to first-time readers.
Apparently, starting a business will make you rich.
The book supports founding or buying a business, making it self-sufficient, and being rich through it. Starting a business is time-consuming, tough, and expensive. Entrepreneurship isn't for everyone. Rarely do enterprises succeed.
Robert says we should think like his mentor, a rich parent. Robert never said who or if this guy existed. He was apparently his own father. Robert proposes investing someone else's money in several enterprises and properties. The book proposes investing in:
"have returns of 100 percent to infinity. Investments that for $5,000 are soon turned into $1 million or more."
In rare cases, a business may provide 200x returns, but 65% of US businesses fail within 10 years. Australia's first-year business failure rate is 60%. A business that lasts 10 years doesn't mean its owner is rich. These statistics only include businesses that survive and pay their owners.
Employees are depressed and broke.
The novel portrays employees as broke and sad. The author degrades workers.
I've owned and worked for a business. I was broke and miserable as a business owner, working 80 hours a week for absolutely little salary. I work 50 hours a week and make over $200,000 a year. My work is hard, intriguing, and I'm surrounded by educated individuals. Self-employed or employee?
Don't listen to a charlatan's tax advice.
From a bad advise perspective, Robert's tax methods were funny. Robert suggests forming a corporation to write off holidays as board meetings or health club costs as business expenses. These actions can land you in serious tax trouble.
Robert dismisses college and traditional schooling. Rich individuals learn by doing or living, while educated people are agitated and destitute, says Robert.
Rich dad says:
"All too often business schools train employees to become sophisticated bean-counters. Heaven forbid a bean counter takes over a business. All they do is look at the numbers, fire people, and kill the business."
And then says:
"Accounting is possibly the most confusing, boring subject in the world, but if you want to be rich long-term, it could be the most important subject."
Get rich by avoiding paying your debts to others.
While this book has plenty of bad advice, I'll end with this: Robert advocates paying yourself first. This man's work with Trump isn't surprising.
Rich Dad's book says:
"So you see, after paying myself, the pressure to pay my taxes and the other creditors is so great that it forces me to seek other forms of income. The pressure to pay becomes my motivation. I've worked extra jobs, started other companies, traded in the stock market, anything just to make sure those guys don't start yelling at me […] If I had paid myself last, I would have felt no pressure, but I'd be broke."
Paying yourself first shouldn't mean ignoring debt, damaging your credit score and reputation, or paying unneeded fees and interest. Good business owners pay employees, creditors, and other costs first. You can pay yourself after everyone else.
If you follow Robert Kiyosaki's financial and business advice, you might as well follow Donald Trump's, the most notoriously ineffective businessman and swindle artist.
This book's popularity is unfortunate. Robert utilized the book's fame to promote paid seminars. At these seminars, he sold more expensive seminars to the gullible. This strategy was utilized by several conmen and Trump University.
It's reasonable that many believed him. It sounded appealing because he was pushing to get rich by thinking like a rich person. Anyway. At a time when most persons addressing wealth development advised early sacrifices (such as eschewing luxury or buying expensive properties), Robert told people to act affluent now and utilize other people's money to construct their fantasy lifestyle. It's exciting and fast.
I often voice my skepticism and scorn for internet gurus now that social media and platforms like Medium make it easier to promote them. Robert Kiyosaki was a guru. Many people still preach his stuff because he was so good at pushing it.
CyberPunkMetalHead
7 days ago
Developed an automated cryptocurrency trading tool for nearly a year before unveiling it this month.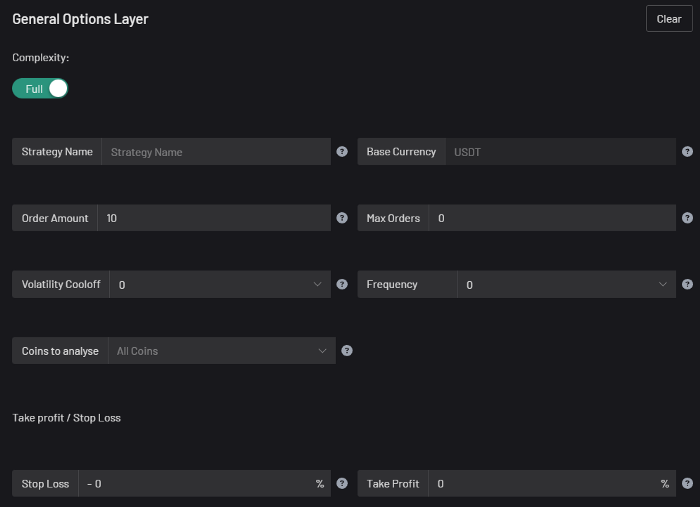 Overview
I'm happy to provide this important update. We've worked on this for a year and a half, so I'm glad to finally write it. We named the application AESIR because we've love Norse Mythology. AESIR automates and runs trading strategies.
Volatility, technical analysis, oscillators, and other signals are currently supported by AESIR.

Additionally, we enhanced AESIR's ability to create distinctive bespoke signals by allowing it to analyze many indicators and produce a single signal.

AESIR has a significant social component that allows you to copy the best-performing public setups and use them right away.
Enter your email here to be notified when AEISR launches.
Views on algorithmic trading
First, let me clarify. Anyone who claims algorithmic trading platforms are money-printing plug-and-play devices is a liar. Algorithmic trading platforms are a collection of tools.
A trading algorithm won't make you a competent trader if you lack a trading strategy and yolo your funds without testing. It may hurt your trade. Test and alter your plans to account for market swings, but comprehend market signals and trends.
Status Report
Throughout closed beta testing, we've communicated closely with users to design a platform they want to use.
To celebrate, we're giving you free Aesir Viking NFTs and we cover gas fees.
Why use a trading Algorithm?
Automating a successful manual approach

experimenting with and developing solutions that are impossible to execute manually
One AESIR strategy lets you buy any cryptocurrency that rose by more than x% in y seconds.
AESIR can scan an exchange for coins that have gained more than 3% in 5 minutes. It's impossible to manually analyze over 1000 trading pairings every 5 minutes. Auto buy dips or DCA around a Dip
Sneak Preview
Here's the Leaderboard, where you can clone the best public settings.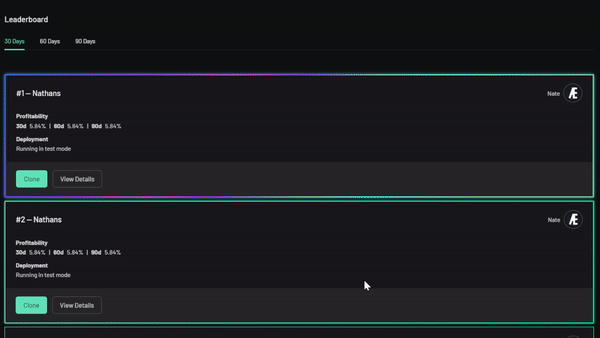 As a tiny, self-funded team, we're excited to unveil our product. It's a beta release, so there's still more to accomplish, but we know where we stand.
If this sounds like a project that you might want to learn more about, you can sign up to our newsletter and be notified when AESIR launches.
Useful Links:
Join the Discord | Join our subreddit | Newsletter | Mint Free NFT
Dr. Linda Dahl
1 month ago
We eat corn in almost everything. Is It Important?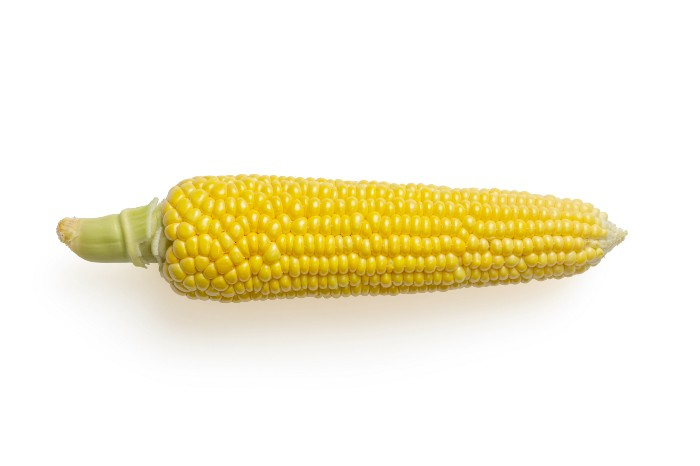 Corn Kid got viral on TikTok after being interviewed by Recess Therapy. Tariq, called the Corn Kid, ate a buttery ear of corn in the video. He's corn crazy. He thinks everyone just has to try it. It turns out, whether we know it or not, we already have.
Corn is a fruit, veggie, and grain. It's the second-most-grown crop. Corn makes up 36% of U.S. exports. In the U.S., it's easy to grow and provides high yields, as proven by the vast corn belt spanning the Midwest, Great Plains, and Texas panhandle. Since 1950, the corn crop has doubled to 10 billion bushels.
You say, "Fine." We shouldn't just grow because we can. Why so much corn? What's this corn for?
Why is practical and political. Michael Pollan's The Omnivore's Dilemma has the full narrative. Early 1970s food costs increased. Nixon subsidized maize to feed the public. Monsanto genetically engineered corn seeds to make them hardier, and soon there was plenty of corn. Everyone ate. Woot! Too much corn followed. The powers-that-be had to decide what to do with leftover corn-on-the-cob.
They are fortunate that corn has a wide range of uses.
First, the edible variants. I divide corn into obvious and stealth.
Obvious corn includes popcorn, canned corn, and corn on the cob. This form isn't always digested and often comes out as entire, polka-dotting poop. Cornmeal can be ground to make cornbread, polenta, and corn tortillas. Corn provides antioxidants, minerals, and vitamins in moderation. Most synthetic Vitamin C comes from GMO maize.
Corn oil, corn starch, dextrose (a sugar), and high-fructose corn syrup are often overlooked. They're stealth corn because they sneak into practically everything. Corn oil is used for frying, baking, and in potato chips, mayonnaise, margarine, and salad dressing. Baby food, bread, cakes, antibiotics, canned vegetables, beverages, and even dairy and animal products include corn starch. Dextrose appears in almost all prepared foods, excluding those with high-fructose corn syrup. HFCS isn't as easily digested as sucrose (from cane sugar). It can also cause other ailments, which we'll discuss later.
Most foods contain corn. It's fed to almost all food animals. 96% of U.S. animal feed is corn. 39% of U.S. corn is fed to livestock. But animals prefer other foods. Omnivore chickens prefer insects, worms, grains, and grasses. Captive cows are fed a total mixed ration, which contains corn. These animals' products, like eggs and milk, are also corn-fed.
There are numerous non-edible by-products of corn that are employed in the production of items like:
fuel-grade ethanol

plastics

batteries

cosmetics

meds/vitamins binder

carpets, fabrics

glutathione

crayons

Paint/glue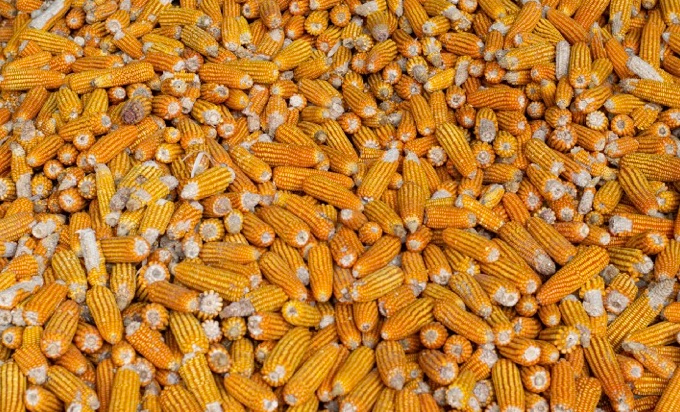 How does corn influence you? Consider quick food for dinner. You order a cheeseburger, fries, and big Coke at the counter (or drive-through in the suburbs). You tell yourself, "No corn." All that contains corn. Deconstruct:
Cows fed corn produce meat and cheese. Meat and cheese were bonded with corn syrup and starch (same). The bun (corn flour and dextrose) and fries were fried in maize oil. High fructose corn syrup sweetens the drink and helps make the cup and straw.
Just about everything contains corn. Then what? A cornspiracy, perhaps? Is eating too much maize an issue, or should we strive to stay away from it whenever possible?
As I've said, eating some maize can be healthy. 92% of U.S. corn is genetically modified, according to the Center for Food Safety. The adjustments are expected to boost corn yields. Some sweet corn is genetically modified to produce its own insecticide, a protein deadly to insects made by Bacillus thuringiensis. It's safe to eat in sweet corn. Concerns exist about feeding agricultural animals so much maize, modified or not.
High fructose corn syrup should be consumed in moderation. Fructose, a sugar, isn't easily metabolized. Fructose causes diabetes, fatty liver, obesity, and heart disease. It causes inflammation, which might aggravate gout. Candy, packaged sweets, soda, fast food, juice drinks, ice cream, ice cream topping syrups, sauces & condiments, jams, bread, crackers, and pancake syrup contain the most high fructose corn syrup. Everyday foods with little nutrients. Check labels and choose cane sugar or sucrose-sweetened goods. Or, eat corn like the Corn Kid.