More on Personal Growth
The Three Most Effective Questions for Ongoing Development
The Traffic Light Approach to Reviewing Personal, Team and Project Development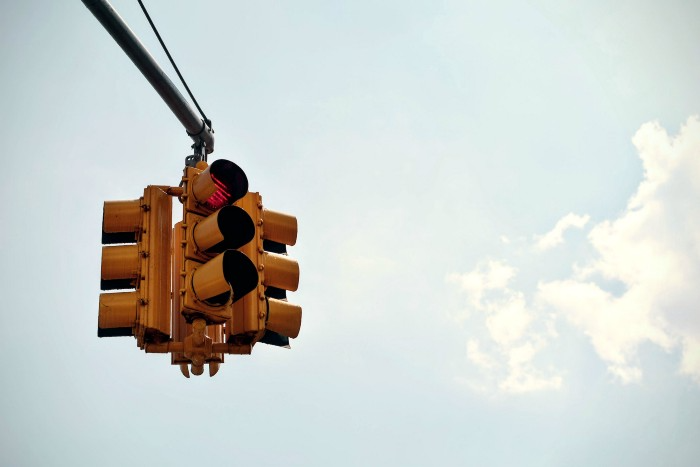 What needs improvement? If you want to improve, you need to practice your sport, musical instrument, habit, or work project. You need to assess your progress.
Continuous improvement is the foundation of focused practice and a growth mentality. Not just individually. High-performing teams pursue improvement. Right? Why is it hard?
As a leadership coach, senior manager, and high-level athlete, I've found three key questions that may unlock high performance in individuals and teams.
Problems with Reviews
Reviewing and improving performance is crucial, however I hate seeing review sessions in my diary. I rarely respond to questionnaire pop-ups or emails. Why?
Time constrains. Requests to fill out questionnaires often state they will take 10–15 minutes, but I can think of a million other things to do with that time. Next, review overload. Businesses can easily request comments online. No matter what you buy, someone will ask for your opinion. This bombardment might make feedback seem bad, which is bad.
The problem is that we might feel that way about important things like personal growth and work performance. Managers and team leaders face a greater challenge.
When to Conduct a Review
We must be wise about reviewing things that matter to us. Timing and duration matter. Reviewing the experience as quickly as possible preserves information and sentiments. Time must be brief. The review's importance and size will determine its length. We might only take a few seconds to review our morning coffee, but we might require more time for that six-month work project.
These post-event reviews should be supplemented by periodic reflection. Journaling can help with daily reflections, but I also like to undertake personal reviews every six months on vacation or at a retreat.
As an employee or line manager, you don't want to wait a year for a performance assessment. Little and frequently is best, with a more formal and in-depth assessment (typically with a written report) in 6 and 12 months.
The Easiest Method to Conduct a Review Session
I follow Einstein's review process:
"Make things as simple as possible but no simpler."
Thus, it should be brief but deliver the necessary feedback. Quality critique is hard to receive if the process is overly complicated or long.
I have led or participated in many review processes, from strategic overhauls of big organizations to personal goal coaching. Three key questions guide the process at either end:
What ought to stop being done?

What should we do going forward?

What should we do first?
Following the Rule of 3, I compare it to traffic lights. Red, amber, and green lights:
Red What ought should we stop?

Amber What ought to we keep up?

Green Where should we begin?
This approach is easy to understand and self-explanatory, however below are some examples under each area.
Red What ought should we stop?
As a team or individually, we must stop doing things to improve.
Sometimes they're bad. If we want to lose weight, we should avoid sweets. If a team culture is bad, we may need to stop unpleasant behavior like gossiping instead of having difficult conversations.
Not all things we should stop are wrong. Time matters. Since it is finite, we sometimes have to stop nice things to focus on the most important. Good to Great author Jim Collins famously said:
"Don't let the good be the enemy of the great."
Prioritizing requires this idea. Thus, decide what to stop to prioritize.
Amber What ought to we keep up?
Should we continue with the amber light? It helps us decide what to keep doing during review. Many items fall into this category, so focus on those that make the most progress.
Which activities have the most impact? Which behaviors create the best culture? Success-building habits?
Use these questions to find positive momentum. These are the fly-wheel motions, according to Jim Collins. The Compound Effect author Darren Hardy says:
"Consistency is the key to achieving and maintaining momentum."
What can you do consistently to reach your goal?
Green Where should we begin?
Finally, green lights indicate new beginnings. Red/amber difficulties may be involved. Stopping a red issue may give you more time to do something helpful (in the amber).
This green space inspires creativity. Kolbs learning cycle requires active exploration to progress. Thus, it's crucial to think of new approaches, try them out, and fail if required.
This notion underpins lean start-build, up's measure, learn approach and agile's trying, testing, and reviewing. Try new things until you find what works. Thomas Edison, the lighting legend, exclaimed:
"There is a way to do it better — find it!"
Failure is acceptable, but if you want to fail forward, look back on what you've done.
John Maxwell concurred with Edison:
"Fail early, fail often, but always fail forward"
A good review procedure lets us accomplish that. To avoid failure, we must act, experiment, and reflect.
Use the traffic light system to prioritize queries. Ask:
Red What needs to stop?

Amber What should continue to occur?

Green What might be initiated?
Take a moment to reflect on your day. Check your priorities with these three questions. Even if merely to confirm your direction, it's a terrific exercise!
Nitin Sharma
10 months ago
Quietly Create a side business that will revolutionize everything in a year.
Quitting your job for a side gig isn't smart.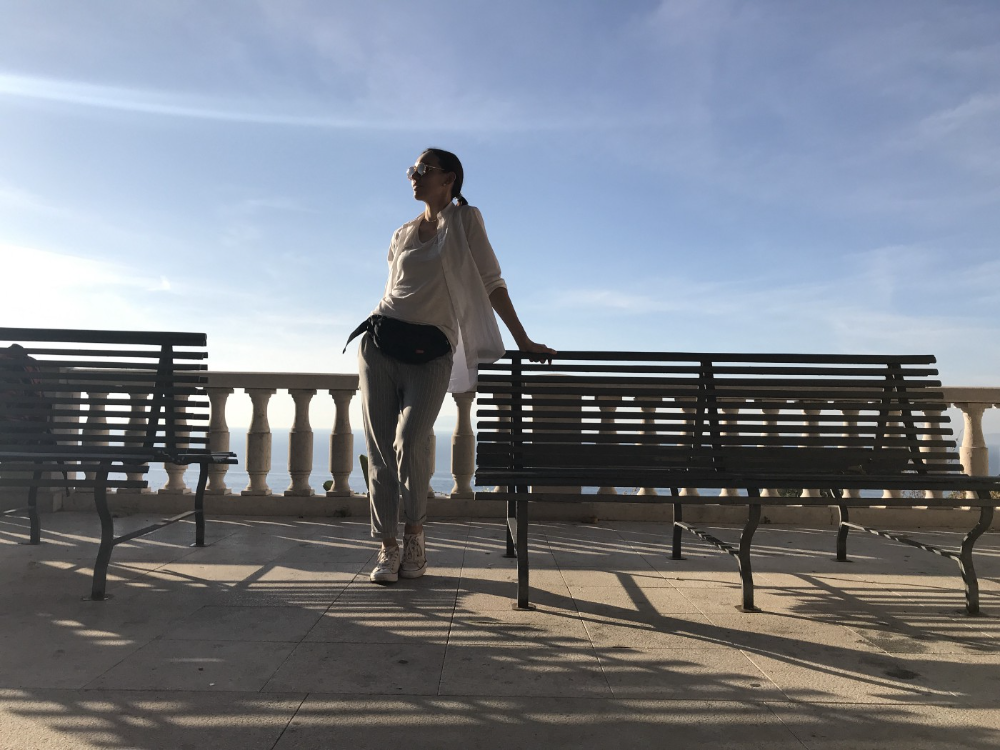 A few years ago, I would have laughed at the idea of starting a side business.
I never thought a side gig could earn more than my 9-to-5. My side gig pays more than my main job now.
You may then tell me to leave your job.  But I don't want to gamble, and my side gig is important. Programming and web development help me write better because of my job.
Yes, I share work-related knowledge. Web development, web3, programming, money, investment, and side hustles are key.
Let me now show you how to make one.
Create a side business based on your profession or your interests.
I'd be direct.
Most people don't know where to start or which side business to pursue.
You can make money by taking online surveys, starting a YouTube channel, or playing web3 games, according to several blogs.
You won't make enough money and will waste time.
Nitin directs our efforts. My friend, you've worked and have talent. Profit from your talent.
Example:
College taught me web development. I soon created websites, freelanced, and made money. First year was hardest for me financially and personally.
As I worked, I became more skilled. Soon after, I got more work, wrote about web development on Medium, and started selling products.
I've built multiple income streams from web development. It wasn't easy. Web development skills got me a 9-to-5 job.
Focus on a specific skill and earn money in many ways. Most people start with something they hate or are bad at; the rest is predictable.
Result? They give up, frustrated.
Quietly focus for a year.
I started my side business in college and never told anyone. My parents didn't know what I did for fun.
The only motivation is time constraints. So I focused.
As I've said, I focused on my strengths (learned skills) and made money. Yes, I was among Medium's top 500 authors in a year and got a bonus.
How did I succeed? Since I know success takes time, I never imagined making enough money in a month. I spent a year concentrating.
I became wealthy. Now that I have multiple income sources, some businesses pay me based on my skill.
I recommend learning skills and working quietly for a year. You can do anything with this.
The hardest part will always be the beginning.
When someone says you can make more money working four hours a week. Leave that, it's bad advice.
If someone recommends a paid course to help you succeed, think twice.
The beginning is always the hardest.
I made many mistakes learning web development. When I started my technical content side gig, it was tough. I made mistakes and changed how I create content, which helped.
And it's applicable everywhere.
Don't worry if you face problems at first. Time and effort heal all wounds.
Quitting your job to work a side job is not a good idea.
Some honest opinions.
Most online gurus encourage side businesses. It takes time to start and grow a side business.
Suppose you quit and started a side business.
After six months, what happens? Your side business won't provide enough money to survive.
Indeed. Later, you'll become demotivated and tense and look for work.
Instead, work 9-5, and start a side business. You decide. Stop watching Netflix and focus on your side business.
I know you're busy, but do it.
Next? It'll succeed or fail in six months. You can continue your side gig for another six months because you have a job and have tried it.
You'll probably make money, but you may need to change your side gig.
That's it.
You've created a new revenue stream.
Remember.
Starting a side business, a company, or finding work is difficult. There's no free money in a competitive world. You'll only succeed with skill.
Read it again.
Focusing silently for a year can help you succeed.
I studied web development and wrote about it. First year was tough. I went viral, hit the top 500, and other firms asked me to write for them. So, my life changed.
Yours can too. One year of silence is required.
Enjoy!
Why Is It So Difficult to Give Up Smoking?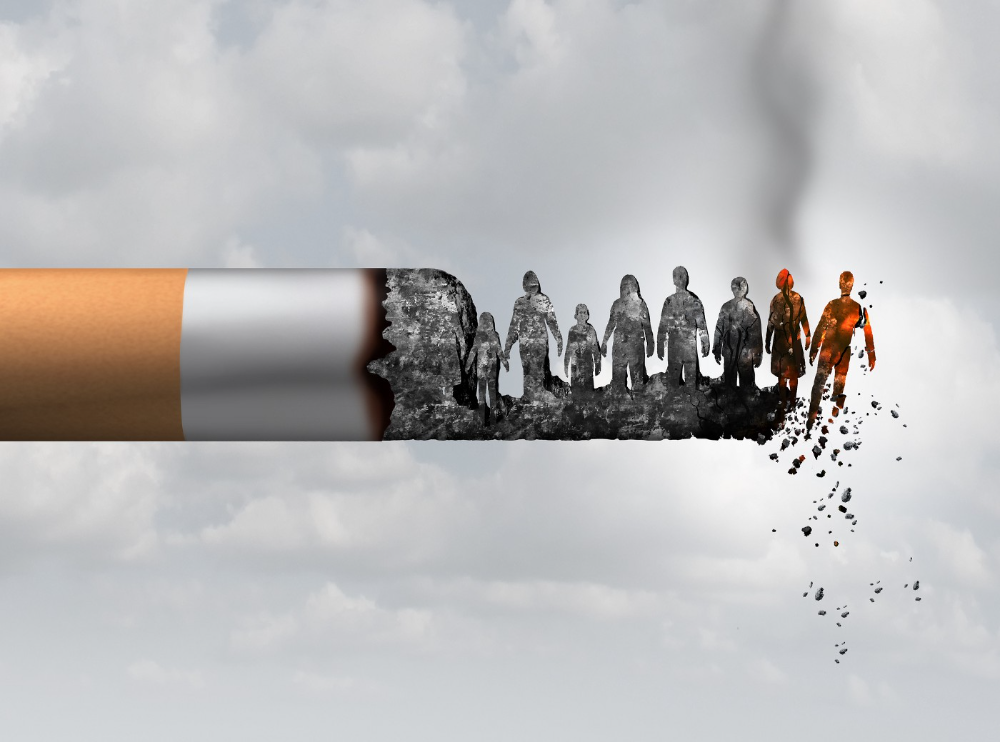 I started smoking in 2002 at IIT BHU. Most of us thought it was enjoyable at first. I didn't realize the cost later.
In 2005, during my final semester, I lost my father. Suddenly, I felt more accountable for my mother and myself.
I quit before starting my first job in Bangalore. I didn't see any smoking friends in my hometown for 2 months before moving to Bangalore.
For the next 5-6 years, I had no regimen and smoked only when drinking.
Due to personal concerns, I started smoking again after my 2011 marriage. Now smoking was a constant guilty pleasure.
I smoked 3-4 cigarettes a day, but never in front of my family or on weekends. I used to excuse this with pride! First office ritual: smoking. Even with guilt, I couldn't stop this time because of personal concerns.
After 8-9 years, in mid 2019, a personal development program solved all my problems. I felt complete in myself. After this, I just needed one cigarette each day.
The hardest thing was leaving this final cigarette behind, even though I didn't want it.
James Clear's Atomic Habits was published last year. I'd only read 2-3 non-tech books before reading this one in August 2021. I knew everything but couldn't use it.
In April 2022, I realized the compounding effect of a bad habit thanks to my subconscious mind. 1 cigarette per day (excluding weekends) equals 240 = 24 packs per year, which is a lot. No matter how much I did, it felt negative.
Then I applied the 2nd principle of this book, identifying the trigger. I tried to identify all the major triggers of smoking. I found social drinking is one of them & If I am able to control it during that time, I can easily control it in other situations as well. Going further whenever I drank, I was pre-determined to ignore the craving at any cost. Believe me, it was very hard initially but gradually this craving started fading away even with drinks.
I've been smoke-free for 3 months. Now I know a bad habit's effects. After realizing the power of habits, I'm developing other good habits which I ignored all my life.
You might also like
Lessons on Leadership from the Dancing Guy
This is arguably the best three-minute demonstration I've ever seen of anything. Derek Sivers turns a shaky video of a lone dancing guy at a music festival into a leadership lesson.
A leader must have the courage to stand alone and appear silly. But what he's doing is so straightforward that it's almost instructive. This is critical. You must be simple to follow!
Now comes the first follower, who plays an important role: he publicly demonstrates how to follow. The leader embraces him as an equal, so it's no longer about the leader — it's about them, plural. He's inviting his friends to join him. It takes courage to be the first follower! You stand out and dare to be mocked. Being a first follower is a style of leadership that is underappreciated. The first follower elevates a lone nut to the position of leader. If the first follower is the spark that starts the fire, the leader is the flint.
This link was sent to me by @ottmark, who noted its resemblance to Kurt Vonnegut's three categories of specialists required for revolution.
The rarest of these specialists, he claims, is an actual genius – a person capable generating seemingly wonderful ideas that are not widely known. "A genius working alone is generally dismissed as a crazy," he claims.
The second type of specialist is much easier to find: a highly intellectual person in good standing in his or her community who understands and admires the genius's new ideas and can attest that the genius is not insane. "A person like him working alone can only crave loudly for changes, but fail to say what their shapes should be," Slazinger argues.
Jeff Veen reduced the three personalities to "the inventor, the investor, and the evangelist" on Twitter.
What are NFTs 2.0 and what issues are they meant to address?
New standards help NFTs reach their full potential.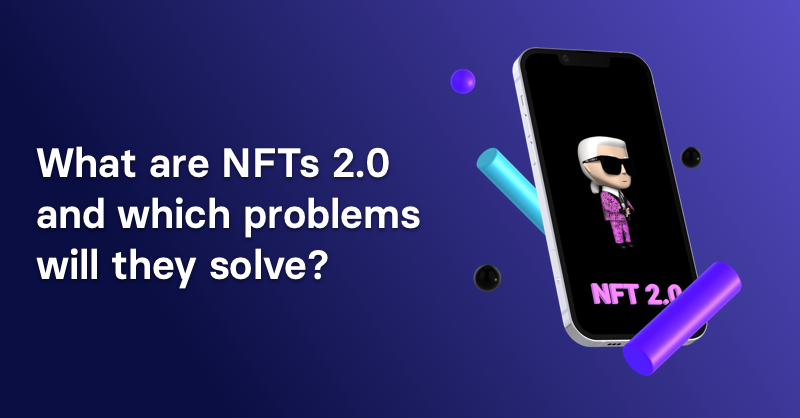 NFTs lack interoperability and functionality. They have great potential but are mostly speculative. To maximize NFTs, we need flexible smart contracts.
Current requirements are too restrictive.
Most NFTs are based on ERC-721, which makes exchanging them easy. CryptoKitties, a popular online game, used the 2017 standard to demonstrate NFTs' potential.
This simple standard includes a base URI and incremental IDs for tokens. Add the tokenID to the base URI to get the token's metadata.
This let creators collect NFTs. Many NFT projects store metadata on IPFS, a distributed storage network, but others use Google Drive. NFT buyers often don't realize that if the creators delete or move the files, their NFT is just a pointer.
This isn't the standard's biggest issue. There's no way to validate NFT projects.
Creators are one of the most important aspects of art, but nothing is stored on-chain.
ERC-721 contracts only have a name and symbol.
Most of the data on OpenSea's collection pages isn't from the NFT's smart contract. It was added through a platform input field, so it's in the marketplace's database. Other websites may have different NFT information.
In five years, your NFT will be just a name, symbol, and ID.
Your NFT doesn't mention its creators. Although the smart contract has a public key, it doesn't reveal who created it.
The NFT's creators and their reputation are crucial to its value. Think digital fashion and big brands working with well-known designers when more professionals use NFTs. Don't you want them in your NFT?
Would paintings be as valuable if their artists were unknown? Would you believe it's real?
Buying directly from an on-chain artist would reduce scams. Current standards don't allow this data.
Most creator profiles live on centralized marketplaces and could disappear. Current platforms have outpaced underlying standards. The industry's standards are lagging.
For NFTs to grow beyond pointers to a monkey picture file, we may need to use new Web3-based standards.
Introducing NFTs 2.0
Fabian Vogelsteller, creator of ERC-20, developed new web3 standards. He proposed LSP7 Digital Asset and LSP8 Identifiable Digital Asset, also called NFT 2.0.
NFT and token metadata inputs are extendable. Changes to on-chain metadata inputs allow NFTs to evolve. Instead of public keys, the contract can have Universal Profile addresses attached. These profiles show creators' faces and reputations. NFTs can notify asset receivers, automating smart contracts.
LSP7 and LSP8 use ERC725Y. Using a generic data key-value store gives contracts much-needed features:
The asset can be customized and made to stand out more by allowing for unlimited data attachment.

Recognizing changes to the metadata

using a hash reference for metadata rather than a URL reference
This base will allow more metadata customization and upgradeability. These guidelines are:
Genuine and Verifiable Now, the creation of an NFT by a specific Universal Profile can be confirmed by smart contracts.

Dynamic NFTs can update Flexible & Updatable Metadata, allowing certain things to evolve over time.

Protected metadata Now, secure metadata that is readable by smart contracts can be added indefinitely.

Better NFTS prevent the locking of NFTs by only being sent to Universal Profiles or a smart contract that can interact with them.
Summary
NFTS standards lack standardization and powering features, limiting the industry.
ERC-721 is the most popular NFT standard, but it only represents incremental tokenIDs without metadata or asset representation. No standard sender-receiver interaction or security measures ensure safe asset transfers.
NFT 2.0 refers to the new LSP7-DigitalAsset and LSP8-IdentifiableDigitalAsset standards.
They have new standards for flexible metadata, secure transfers, asset representation, and interactive transfer.
With NFTs 2.0 and Universal Profiles, creators could build on-chain reputations.
NFTs 2.0 could bring the industry's needed innovation if it wants to move beyond trading profile pictures for speculation.
Rachel Greenberg
1 year ago
6 Causes Your Sales Pitch Is Unintentionally Repulsing Customers
Skip this if you don't want to discover why your lively, no-brainer pitch isn't making $10k a month.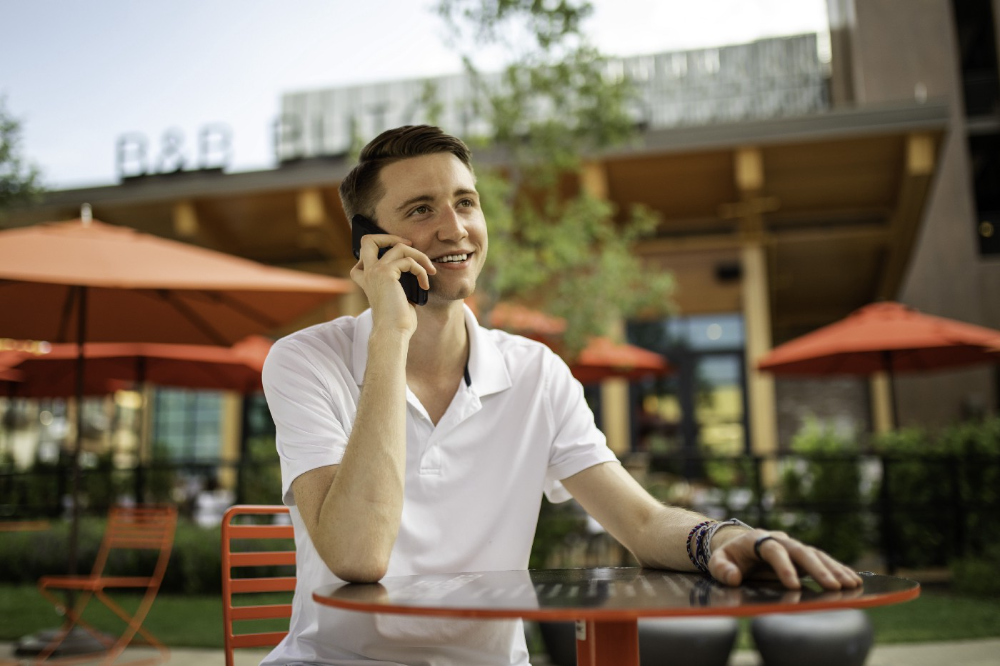 You don't want to be repulsive as an entrepreneur or anyone else. Making friends, influencing people, and converting strangers into customers will be difficult if your words evoke disgust, distrust, or disrespect. You may be one of many entrepreneurs who do this obliviously and involuntarily.
I've had to master selling my skills to recruiters (to land 6-figure jobs on Wall Street), selling companies to buyers in M&A transactions, and selling my own companies' products to strangers-turned-customers. I probably committed every cardinal sin of sales repulsion before realizing it was me or my poor salesmanship strategy.
If you're launching a new business, frustrated by low conversion rates, or just curious if you're repelling customers, read on to identify (and avoid) the 6 fatal errors that can kill any sales pitch.
1. The first indication
So many people fumble before they even speak because they assume their role is to convince the buyer. In other words, they expect to pressure, arm-twist, and combat objections until they convert the buyer. Actuality, the approach stinks of disgust, and emotionally-aware buyers would feel "gross" immediately.
Instead of trying to persuade a customer to buy, ask questions that will lead them to do so on their own. When a customer discovers your product or service on their own, they need less outside persuasion. Why not position your offer in a way that leads customers to sell themselves on it?
2. A flawless performance
Are you memorizing a sales script, tweaking video testimonials, and expunging historical blemishes before hitting "publish" on your new campaign? If so, you may be hurting your conversion rate.
Perfection may be a step too far and cause prospects to mistrust your sincerity. Become a great conversationalist to boost your sales. Seriously. Being charismatic is hard without being genuine and showing a little vulnerability.
People like vulnerability, even if it dents your perfect facade. Show the customer's stuttering testimonial. Open up about your or your company's past mistakes (and how you've since improved). Make your sales pitch a two-way conversation. Let the customer talk about themselves to build rapport. Real people sell, not canned scripts and movie-trailer testimonials.
If marketing or sales calls feel like a performance, you may be doing something wrong or leaving money on the table.
3. Your greatest phobia
Three minutes into prospect talks, I'd start sweating. I was talking 100 miles per hour, covering as many bases as possible to avoid the ones I feared. I knew my then-offering was inadequate and my firm had fears I hadn't addressed. So I word-vomited facts, features, and everything else to avoid the customer's concerns.
Do my prospects know I'm insecure? Maybe not, but it added an unnecessary and unhelpful layer of paranoia that kept me stressed, rushed, and on edge instead of connecting with the prospect. Skirting around a company, product, or service's flaws or objections is a poor, temporary, lazy (and cowardly) decision.
How can you project confidence and trust if you're afraid? Before you make another sales call, face your shortcomings, weak points, and objections. Your company won't be everyone's cup of tea, but you should have answers to every question or objection. You should be your business's top spokesperson and defender.
4. The unintentional apologies
Have you ever begged for a sale? I'm going to say no, however you may be unknowingly emitting sorry, inferior, insecure energy.
Young founders, first-time entrepreneurs, and those with severe imposter syndrome may elevate their target customer. This is common when trying to get first customers for obvious reasons.
Since you're truly new at this, you naturally lack experience.

You don't have the self-confidence boost of thousands or hundreds of closed deals or satisfied client results to remind you that your good or service is worthwhile.

Getting those initial few clients seems like the most difficult task, as if doing so will decide the fate of your company as a whole (it probably won't, and you shouldn't actually place that much emphasis on any one transaction).
Customers can smell fear, insecurity, and anxiety just like they can smell B.S. If you believe your product or service improves clients' lives, selling it should feel like a benevolent act of service, not a sleazy money-grab. If you're a sincere entrepreneur, prospects will believe your proposition; if you're apprehensive, they'll notice.
Approach every sale as if you're fine with or without it. This has improved my salesmanship, marketing skills, and mental health. When you put pressure on yourself to close a sale or convince a difficult prospect "or else" (your company will fail, your rent will be late, your electricity will be cut), you emit desperation and lower the quality of your pitch. There's no point.
5. The endless promises
We've all read a million times how to answer or disprove prospects' arguments and add extra incentives to speed or secure the close. Some objections shouldn't be refuted. What if I told you not to offer certain incentives, bonuses, and promises? What if I told you to walk away from some prospects, even if it means losing your sales goal?
If you market to enough people, make enough sales calls, or grow enough companies, you'll encounter prospects who can't be satisfied. These prospects have endless questions, concerns, and requests for more, more, more that you'll never satisfy. These people are a distraction, a resource drain, and a test of your ability to cut losses before they erode your sanity and profit margin.
To appease or convert these insatiably needy, greedy Nellies into customers, you may agree with or acquiesce to every request and demand — even if you can't follow through. Once you overpromise and answer every hole they poke, their trust in you may wane quickly.
Telling a prospect what you can't do takes courage and integrity. If you're honest, upfront, and willing to admit when a product or service isn't right for the customer, you'll gain respect and positive customer experiences. Sometimes honesty is the most refreshing pitch and the deal-closer.
6. No matter what
Have you ever said, "I'll do anything to close this sale"? If so, you've probably already been disqualified. If a prospective customer haggles over a price, requests a discount, or continues to wear you down after you've made three concessions too many, you have a metal hook in your mouth, not them, and it may not end well. Why?
If you're so willing to cut a deal that you cut prices, comp services, extend payment plans, waive fees, etc., you betray your own confidence that your product or service was worth the stated price. They wonder if anyone is paying those prices, if you've ever had a customer (who wasn't a blood relative), and if you're legitimate or worth your rates.
Once a prospect senses that you'll do whatever it takes to get them to buy, their suspicions rise and they wonder why.
Why are you cutting pricing if something is wrong with you or your service?

Why are you so desperate for their sale?

Why aren't more customers waiting in line to pay your pricing, and if they aren't, what on earth are they doing there?
That's what a prospect thinks when you reveal your lack of conviction, desperation, and willingness to give up control. Some prospects will exploit it to drain you dry, while others will be too frightened to buy from you even if you paid them.
Walking down a two-way street. Be casual.
If we track each act of repulsion to an uneasiness, fear, misperception, or impulse, it's evident that these sales and marketing disasters were forced communications. Stiff, imbalanced, divisive, combative, bravado-filled, and desperate. They were unnatural and accepted a power struggle between two sparring, suspicious, unequal warriors, rather than a harmonious oneness of two natural, but opposite parties shaking hands.
Sales should be natural, harmonious. Sales should feel good for both parties, not like one party is having their arm twisted.
You may be doing sales wrong if it feels repulsive, icky, or degrading. If you're thinking cringe-worthy thoughts about yourself, your product, service, or sales pitch, imagine what you're projecting to prospects. Don't make it unpleasant, repulsive, or cringeworthy.