Xenobots, tiny living machines, can duplicate themselves.
Strange and complex behavior of frog cell blobs

A xenobot "parent," shaped like a hungry Pac-Man (shown in red false color), created an "offspring" xenobot (green sphere) by gathering loose frog cells in its opening.
Tiny "living machines" made of frog cells can make copies of themselves. This newly discovered renewal mechanism may help create self-renewing biological machines.
According to Kirstin Petersen, an electrical and computer engineer at Cornell University who studies groups of robots, "this is an extremely exciting breakthrough." She says self-replicating robots are a big step toward human-free systems.
Researchers described the behavior of xenobots earlier this year (SN: 3/31/21). Small clumps of skin stem cells from frog embryos knitted themselves into small spheres and started moving. Cilia, or cellular extensions, powered the xenobots around their lab dishes.
The findings are published in the Proceedings of the National Academy of Sciences on Dec. 7. The xenobots can gather loose frog cells into spheres, which then form xenobots.
The researchers call this type of movement-induced reproduction kinematic self-replication. The study's coauthor, Douglas Blackiston of Tufts University in Medford, Massachusetts, and Harvard University, says this is typical. For example, sexual reproduction requires parental sperm and egg cells. Sometimes cells split or budded off from a parent.
"This is unique," Blackiston says. These xenobots "find loose parts in the environment and cobble them together." This second generation of xenobots can move like their parents, Blackiston says.
The researchers discovered that spheroid xenobots could only produce one more generation before dying out. The original xenobots' shape was predicted by an artificial intelligence program, allowing for four generations of replication.
A C shape, like an openmouthed Pac-Man, was predicted to be a more efficient progenitor. When improved xenobots were let loose in a dish, they began scooping up loose cells into their gaping "mouths," forming more sphere-shaped bots (see image below). As many as 50 cells clumped together in the opening of a parent to form a mobile offspring. A xenobot is made up of 4,000–6,000 frog cells.
Petersen likes the Xenobots' small size. "The fact that they were able to do this at such a small scale just makes it even better," she says. Miniature xenobots could sculpt tissues for implantation or deliver therapeutics inside the body.
Beyond the xenobots' potential jobs, the research advances an important science, says study coauthor and Tufts developmental biologist Michael Levin. The science of anticipating and controlling the outcomes of complex systems, he says.
"No one could have predicted this," Levin says. "They regularly surprise us." Researchers can use xenobots to test the unexpected. "This is about advancing the science of being less surprised," Levin says.
More on Science
Humanity is not even a Type 1 civilization. What might a Type 3 be capable of?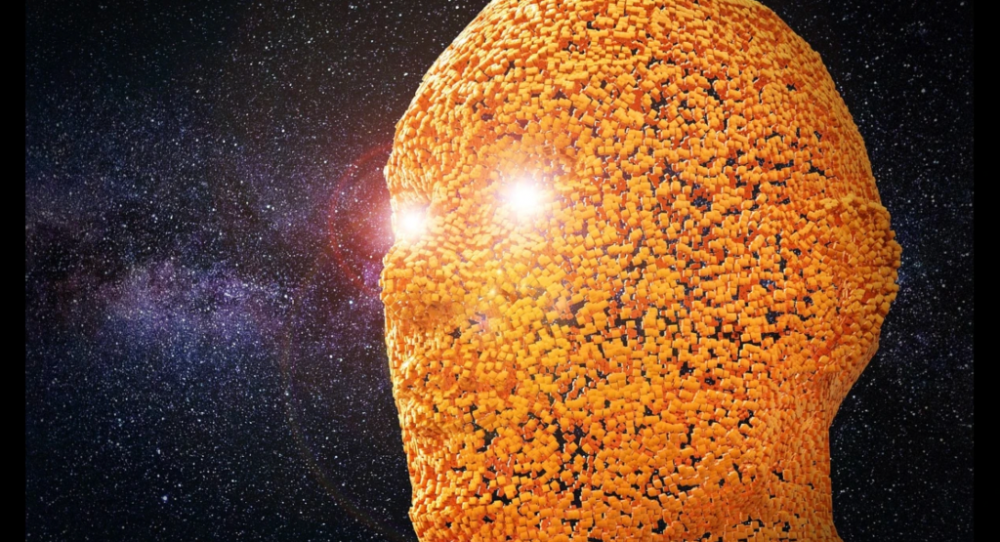 The Kardashev scale grades civilizations from Type 1 to Type 3 based on energy harvesting.
How do technologically proficient civilizations emerge across timescales measuring in the tens of thousands or even millions of years? This is a question that worries me as a researcher in the search for "technosignatures" from other civilizations on other worlds. Since it is already established that longer-lived civilizations are the ones we are most likely to detect, knowing something about their prospective evolutionary trajectories could be translated into improved search tactics. But even more than knowing what to seek for, what I really want to know is what happens to a society after so long time. What are they capable of? What do they become?
This was the question Russian SETI pioneer Nikolai Kardashev asked himself back in 1964. His answer was the now-famous "Kardashev Scale." Kardashev was the first, although not the last, scientist to try and define the processes (or stages) of the evolution of civilizations. Today, I want to launch a series on this question. It is crucial to technosignature studies (of which our NASA team is hard at work), and it is also important for comprehending what might lay ahead for mankind if we manage to get through the bottlenecks we have now.
The Kardashev scale
Kardashev's question can be expressed another way. What milestones in a civilization's advancement up the ladder of technical complexity will be universal? The main notion here is that all (or at least most) civilizations will pass through some kind of definable stages as they progress, and some of these steps might be mirrored in how we could identify them. But, while Kardashev's major focus was identifying signals from exo-civilizations, his scale gave us a clear way to think about their evolution.
The classification scheme Kardashev employed was not based on social systems of ethics because they are something that we can probably never predict about alien cultures. Instead, it was built on energy, which is something near and dear to the heart of everybody trained in physics. Energy use might offer the basis for universal stages of civilisation progression because you cannot do the work of establishing a civilization without consuming energy. So, Kardashev looked at what energy sources were accessible to civilizations as they evolved technologically and used those to build his scale.
From Kardashev's perspective, there are three primary levels or "types" of advancement in terms of harvesting energy through which a civilization should progress.
Type 1: Civilizations that can capture all the energy resources of their native planet constitute the first stage. This would imply capturing all the light energy that falls on a world from its host star. This makes it reasonable, given solar energy will be the largest source available on most planets where life could form. For example, Earth absorbs hundreds of atomic bombs' worth of energy from the Sun every second. That is a rather formidable energy source, and a Type 1 race would have all this power at their disposal for civilization construction.
Type 2: These civilizations can extract the whole energy resources of their home star. Nobel Prize-winning scientist Freeman Dyson famously anticipated Kardashev's thinking on this when he imagined an advanced civilization erecting a large sphere around its star. This "Dyson Sphere" would be a machine the size of the complete solar system for gathering stellar photons and their energy.
Type 3: These super-civilizations could use all the energy produced by all the stars in their home galaxy. A normal galaxy has a few hundred billion stars, so that is a whole lot of energy. One way this may be done is if the civilization covered every star in their galaxy with Dyson spheres, but there could also be more inventive approaches.
Implications of the Kardashev scale
Climbing from Type 1 upward, we travel from the imaginable to the god-like. For example, it is not hard to envisage utilizing lots of big satellites in space to gather solar energy and then beaming that energy down to Earth via microwaves. That would get us to a Type 1 civilization. But creating a Dyson sphere would require chewing up whole planets. How long until we obtain that level of power? How would we have to change to get there? And once we get to Type 3 civilizations, we are virtually thinking about gods with the potential to engineer the entire cosmos.
For me, this is part of the point of the Kardashev scale. Its application for thinking about identifying technosignatures is crucial, but even more strong is its capacity to help us shape our imaginations. The mind might become blank staring across hundreds or thousands of millennia, and so we need tools and guides to focus our attention. That may be the only way to see what life might become — what we might become — once it arises to start out beyond the boundaries of space and time and potential.
---
This is a summary. Read the full article here.
JD
Jamie Ducharme
3 months ago
How monkeypox spreads (and doesn't spread)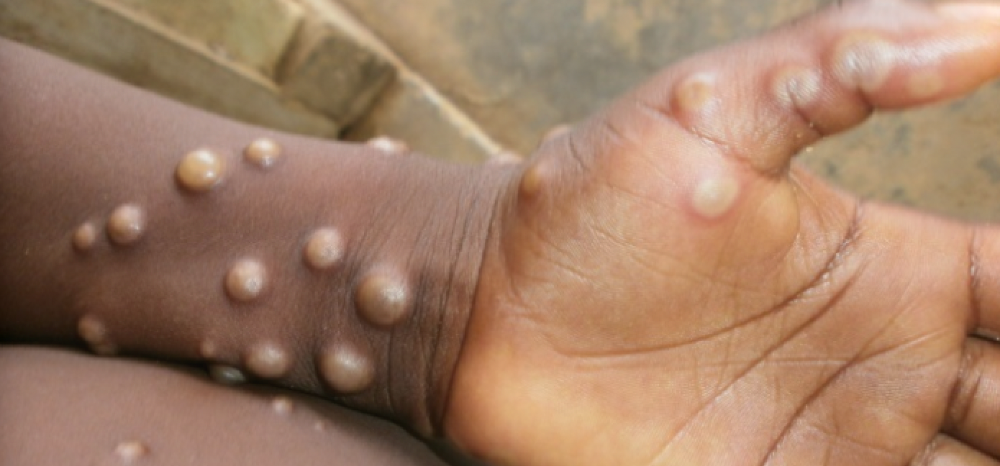 Monkeypox was rare until recently. In 2005, a research called a cluster of six monkeypox cases in the Republic of Congo "the longest reported chain to date."
That's changed. This year, over 25,000 monkeypox cases have been reported in 83 countries, indicating widespread human-to-human transmission.
What spreads monkeypox? Monkeypox transmission research is ongoing; findings may change. But science says...
Most cases were formerly animal-related.
According to the WHO, monkeypox was first diagnosed in an infant in the DRC in 1970. After that, instances were infrequent and often tied to animals. In 2003, 47 Americans contracted rabies from pet prairie dogs.
In 2017, Nigeria saw a significant outbreak. NPR reported that doctors diagnosed young guys without animal exposure who had genital sores. Nigerian researchers highlighted the idea of sexual transmission in a 2019 study, but the theory didn't catch on. "People tend to cling on to tradition, and the idea is that monkeypox is transmitted from animals to humans," explains research co-author Dr. Dimie Ogoina.
Most monkeypox cases are sex-related.
Human-to-human transmission of monkeypox occurs, and sexual activity plays a role.
Joseph Osmundson, a clinical assistant professor of biology at NYU, says most transmission occurs in queer and gay sexual networks through sexual or personal contact.
Monkeypox spreads by skin-to-skin contact, especially with its blister-like rash, explains Ogoina. Researchers are exploring whether people can be asymptomatically contagious, but they are infectious until their rash heals and fresh skin forms, according to the CDC.
A July research in the New England Journal of Medicine reported that of more than 500 monkeypox cases in 16 countries as of June, 95% were linked to sexual activity and 98% were among males who have sex with men. WHO Director-General Tedros Adhanom Ghebreyesus encouraged males to temporarily restrict their number of male partners in July.
Is monkeypox a sexually transmitted infection (STI)?
Skin-to-skin contact can spread monkeypox, not simply sexual activities. Dr. Roy Gulick, infectious disease chief at Weill Cornell Medicine and NewYork-Presbyterian, said monkeypox is not a "typical" STI. Monkeypox isn't a STI, claims the CDC.
Most cases in the current outbreak are tied to male sexual behavior, but Osmundson thinks the virus might also spread on sports teams, in spas, or in college dorms.
Can you get monkeypox from surfaces?
Monkeypox can be spread by touching infected clothing or bedding. According to a study, a U.K. health care worker caught monkeypox in 2018 after handling ill patient's bedding.
Angela Rasmussen, a virologist at the University of Saskatchewan in Canada, believes "incidental" contact seldom distributes the virus. "You need enough virus exposure to get infected," she says. It's conceivable after sharing a bed or towel with an infectious person, but less likely after touching a doorknob, she says.
Dr. Müge evik, a clinical lecturer in infectious diseases at the University of St. Andrews in Scotland, says there is a "spectrum" of risk connected with monkeypox. "Every exposure isn't equal," she explains. "People must know where to be cautious. Reducing [sexual] partners may be more useful than cleaning coffee shop seats.
Is monkeypox airborne?
Exposure to an infectious person's respiratory fluids can cause monkeypox, but the WHO says it needs close, continuous face-to-face contact. CDC researchers are still examining how often this happens.
Under precise laboratory conditions, scientists have shown that monkeypox can spread via aerosols, or tiny airborne particles. But there's no clear evidence that this is happening in the real world, Rasmussen adds. "This is expanding predominantly in communities of males who have sex with men, which suggests skin-to-skin contact," she explains. If airborne transmission were frequent, she argues, we'd find more occurrences in other demographics.
In the shadow of COVID-19, people are worried about aerosolized monkeypox. Rasmussen believes the epidemiology is different. Different viruses.
Can kids get monkeypox?
More than 80 youngsters have contracted the virus thus far, mainly through household transmission. CDC says pregnant women can spread the illness to their fetus.
Among the 1970s, monkeypox predominantly affected children, but by the 2010s, it was more common in adults, according to a February study. The study's authors say routine smallpox immunization (which protects against monkeypox) halted when smallpox was eradicated. Only toddlers were born after smallpox vaccination halted decades ago. More people are vulnerable now.
Schools and daycares could become monkeypox hotspots, according to pediatric instances. Ogoina adds this hasn't happened in Nigeria's outbreaks, which is encouraging. He says, "I'm not sure if we should worry." We must be careful and seek evidence.
Thanks to a recent development, solar energy may prove to be the best energy source.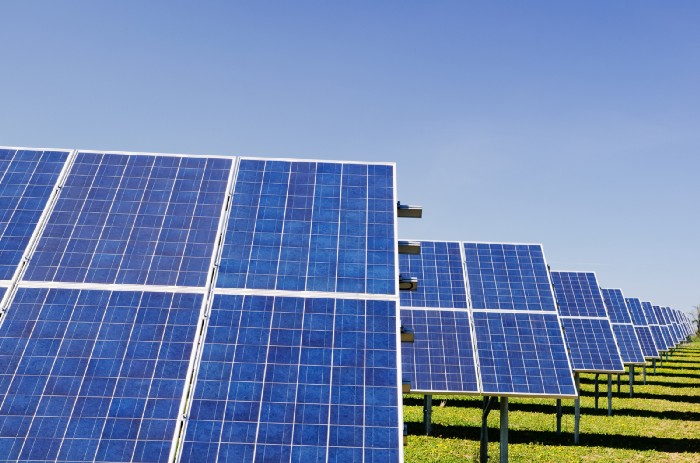 Perovskite solar cells will revolutionize everything.
Humanity is in a climatic Armageddon. Our widespread ecological crimes of the previous century are catching up with us, and planet-scale karma threatens everyone. We must adjust to new technologies and lifestyles to avoid this fate. Even solar power, a renewable energy source, has climate problems. A recent discovery could boost solar power's eco-friendliness and affordability. Perovskite solar cells are amazing.
Perovskite is a silicon-like semiconductor. Semiconductors are used to make computer chips, LEDs, camera sensors, and solar cells. Silicon makes sturdy and long-lasting solar cells, thus it's used in most modern solar panels.
Perovskite solar cells are far better. First, they're easy to make at room temperature, unlike silicon cells, which require long, intricate baking processes. This makes perovskite cells cheaper to make and reduces their carbon footprint. Perovskite cells are efficient. Most silicon panel solar farms are 18% efficient, meaning 18% of solar radiation energy is transformed into electricity. Perovskite cells are 25% efficient, making them 38% more efficient than silicon.
However, perovskite cells are nowhere near as durable. A normal silicon panel will lose efficiency after 20 years. The first perovskite cells were ineffective since they lasted barely minutes.
Recent research from Princeton shows that perovskite cells can endure 30 years. The cells kept their efficiency, therefore no sacrifices were made.
No electrical or chemical engineer here, thus I can't explain how they did it. But strangely, the team said longevity isn't the big deal. In the next years, perovskite panels will become longer-lasting. How do you test a panel if you only have a month or two? This breakthrough technique needs a uniform method to estimate perovskite life expectancy fast. The study's key milestone was establishing a standard procedure.
Lab-based advanced aging tests are their solution. Perovskite cells decay faster at higher temperatures, so scientists can extrapolate from that. The test heated the panel to 110 degrees and waited for its output to reduce by 20%. Their panel lasted 2,100 hours (87.5 days) before a 20% decline.
They did some math to extrapolate this data and figure out how long the panel would have lasted in different climates, and were shocked to find it would last 30 years in Princeton. This made perovskite panels as durable as silicon panels. This panel could theoretically be sold today.
This technology will soon allow these brilliant panels to be released into the wild. This technology could be commercially viable in ten, maybe five years.
Solar power will be the best once it does. Solar power is cheap and low-carbon. Perovskite is the cheapest renewable energy source if we switch to it. Solar panel manufacturing's carbon footprint will also drop.
Perovskites' impact goes beyond cost and carbon. Silicon panels require harmful mining and contain toxic elements (cadmium). Perovskite panels don't require intense mining or horrible materials, making their production and expiration more eco-friendly.
Solar power destroys habitat. Massive solar farms could reduce biodiversity and disrupt local ecology by destroying vital habitats. Perovskite cells are more efficient, so they can shrink a solar farm while maintaining energy output. This reduces land requirements, making perovskite solar power cheaper, and could reduce solar's environmental impact.
Perovskite solar power is scalable and environmentally friendly. Princeton scientists will speed up the development and rollout of this energy.
Why bother with fusion, fast reactors, SMRs, or traditional nuclear power? We're close to developing a nearly perfect environmentally friendly power source, and we have the tools and systems to do so quickly. It's also affordable, so we can adopt it quickly and let the developing world use it to grow. Even I struggle to justify spending billions on fusion when a great, cheap technology outperforms it. Perovskite's eco-credentials and cost advantages could save the world and power humanity's future.
You might also like
You Misunderstand the Russian Nuclear Threat
Many believe Putin is simply sabre rattling and intimidating us. They see no threat of nuclear war. We can send NATO troops into Ukraine without risking a nuclear war.
I keep reading that Putin is just using nuclear blackmail and that a strong leader will call the bluff. That, in my opinion, misunderstands the danger of sending NATO into Ukraine.
It assumes that once NATO moves in, Putin can either push the red nuclear button or not.
Sure, Putin won't go nuclear if NATO invades Ukraine. So we're safe? Can't we just move NATO?
No, because history has taught us that wars often escalate far beyond our initial expectations. One domino falls, knocking down another. That's why having clear boundaries is vital. Crossing a seemingly harmless line can set off a chain of events that are unstoppable once started.
One example is WWI. The assassin of Archduke Franz Ferdinand could not have known that his actions would kill millions. They couldn't have known that invading Serbia to punish them for not handing over the accomplices would start a world war. Every action triggered a counter-action, plunging Europe into a brutal and bloody war. Each leader saw their actions as limited, not realizing how they kept the dominos falling.
Nobody can predict the future, but it's easy to imagine how NATO intervention could trigger a chain of events leading to a total war. Let me suggest some outcomes.
NATO creates a no-fly-zone. In retaliation, Russia bombs NATO airfields. Russia may see this as a limited counter-move that shouldn't cause further NATO escalation. They think it's a reasonable response to force NATO out of Ukraine. Nobody has yet thought to use the nuke.
Will NATO act? Polish airfields bombed, will they be stuck? Is this an article 5 event? If so, what should be done?
It could happen. Maybe NATO sends troops into Ukraine to punish Russia. Maybe NATO will bomb Russian airfields.
Putin's response Is bombing Russian airfields an invasion or an attack? Remember that Russia has always used nuclear weapons for defense, not offense. But let's not panic, let's assume Russia doesn't go nuclear.
Maybe Russia retaliates by attacking NATO military bases with planes. Maybe they use ships to attack military targets. How does NATO respond? Will they fight Russia in Ukraine or escalate? Will they invade Russia or attack more military installations there?
Seen the pattern? As each nation responds, smaller limited military operations can grow in scope.
So far, the Russian military has shown that they begin with less brutal methods. As losses and failures increase, brutal means are used. Syria had the same. Assad used chemical weapons and attacked hospitals, schools, residential areas, etc.
A NATO invasion of Ukraine would cost Russia dearly. "Oh, this isn't looking so good, better pull out and finish this war," do you think? No way. Desperate, they will resort to more brutal tactics. If desperate, Russia has a huge arsenal of ugly weapons. They have nerve agents, chemical weapons, and other nasty stuff.
What happens if Russia uses chemical weapons? What if Russian nerve agents kill NATO soldiers horribly? West calls for retaliation will grow. Will we invade Russia? Will we bomb them?
We are angry and determined to punish war criminal Putin, so NATO tanks may be heading to Moscow. We want vengeance for his chemical attacks and bombing of our cities.
Do you think the distance between that red nuclear button and Putin's finger will be that far once NATO tanks are on their way to Moscow?
We might avoid a nuclear apocalypse. A NATO invasion force or even Western cities may be used by Putin. Not as destructive as ICBMs. Putin may think we won't respond to tactical nukes with a full nuclear counterattack. Why would we risk a nuclear Holocaust by launching ICBMs on Russia?
Maybe. My point is that at every stage of the escalation, one party may underestimate the other's response. This war is spiraling out of control and the chances of a nuclear exchange are increasing. Nobody really wants it.
Fear, anger, and resentment cause it. If Putin and his inner circle decide their time is up, they may no longer care about the rest of the world. We saw it with Hitler. Hitler, seeing the end of his empire, ordered the destruction of Germany. Nobody should win if he couldn't. He wanted to destroy everything, including Paris.
In other words, the danger isn't what happens after NATO intervenes The danger is the potential chain reaction. Gambling has a psychological equivalent. It's best to exit when you've lost less. We humans are willing to take small risks for big rewards. To avoid losses, we are willing to take high risks. Daniel Kahneman describes this behavior in his book Thinking, Fast and Slow.
And so bettors who have lost a lot begin taking bigger risks to make up for it. We get a snowball effect. NATO involvement in the Ukraine conflict is akin to entering a casino and placing a bet. We'll start taking bigger risks as we start losing to Russian retaliation. That's the game's psychology.
It's impossible to stop. So will politicians and citizens from both Russia and the West, until we risk the end of human civilization.
You can avoid spiraling into ever larger bets in the Casino by drawing a hard line and declaring "I will not enter that Casino." We're doing it now. We supply Ukraine. We send money and intelligence but don't cross that crucial line.
It's difficult to watch what happened in Bucha without demanding NATO involvement. What should we do? Of course, I'm not in charge. I'm a writer. My hope is that people will think about the consequences of the actions we demand. My hope is that you think ahead not just one step but multiple dominos.
More and more, we are driven by our emotions. We cannot act solely on emotion in matters of life and death. If we make the wrong choice, more people will die.
Read the original post here.
HE
Hannah Elliott
3 months ago
Pebble Beach Auto Auctions Set $469M Record
The world's most prestigious vintage vehicle show included amazing autos and record-breaking sums.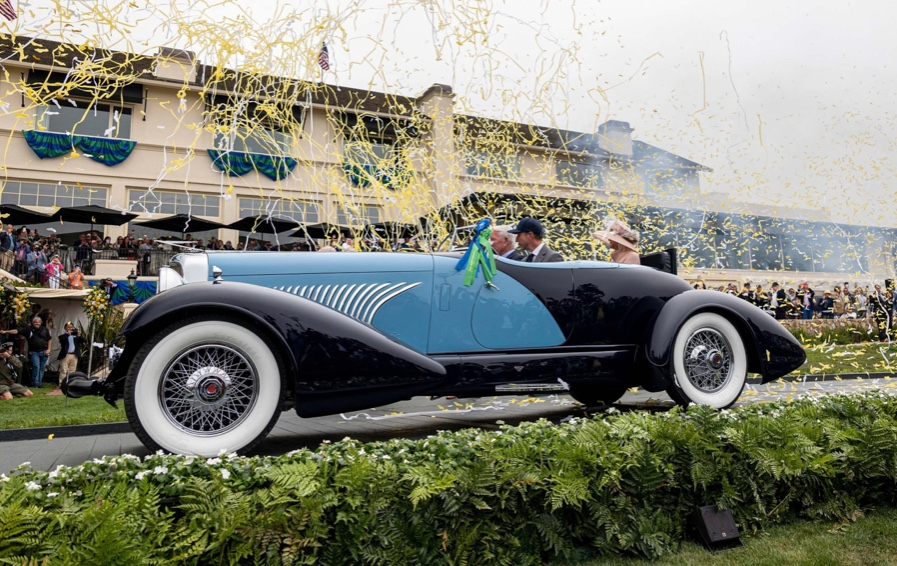 This 1932 Duesenberg J Figoni Sports Torpedo earned Best of Show in 2022.
David Paul Morris (DPM)/Bloomberg
2022 Pebble Beach Concours d'Elegance winner was a pre-war roadster.
Lee Anderson's 1932 Duesenberg J Figoni Sports Torpedo won Best of Show at Pebble Beach Golf Links near Carmel, Calif., on Sunday. First American win since 2013.
Sandra Button, chairperson of the annual concours, said the car, whose chassis and body had been separated for years, "marries American force with European style." "Its resurrection story is passionate."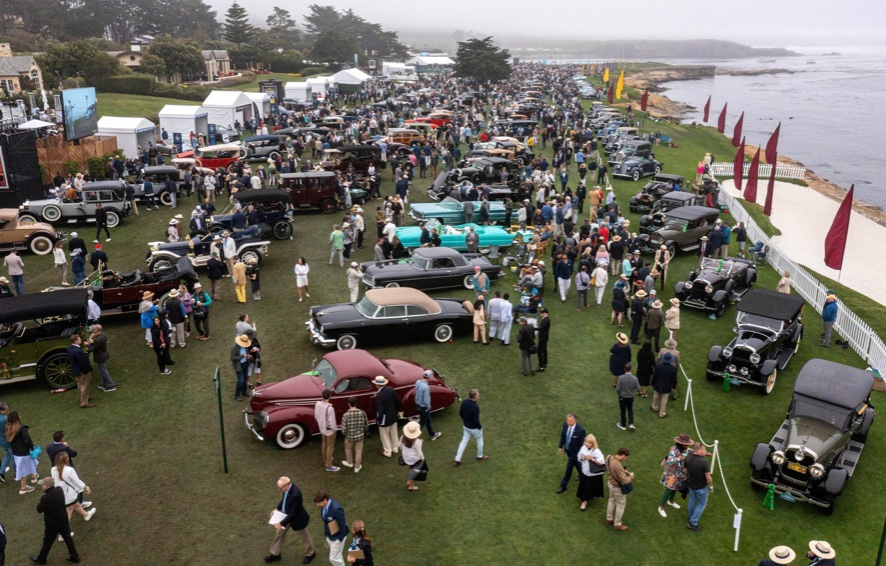 Pebble Beach Concours d'Elegance Auction
Since 1950, the Pebble Beach Concours d'Elegance has welcomed the world's most costly collectable vehicles for a week of parties, auctions, rallies, and high-roller meetings. The cold, dreary weather highlighted the automobiles' stunning lines and hues.
DPM/Bloomberg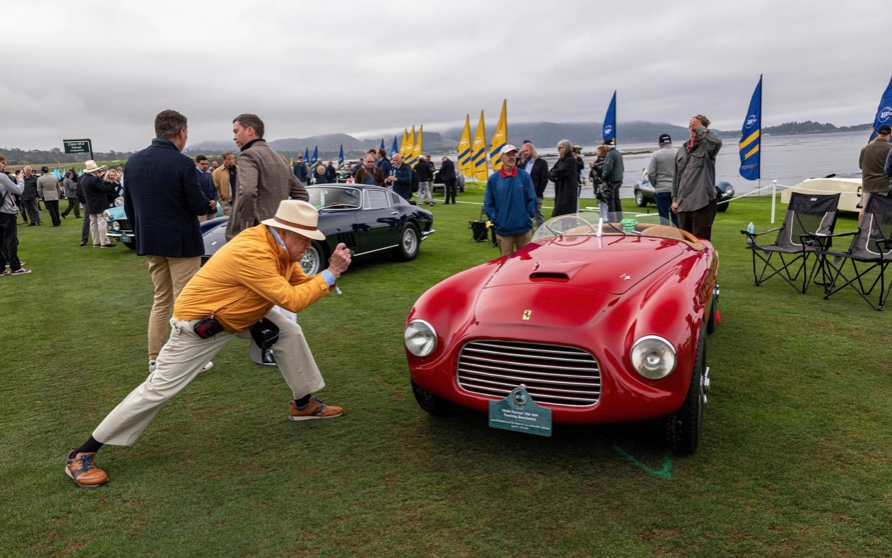 A visitor photographs a 1948 Ferrari 166 MM Touring Barchetta. This is one of 25 Ferraris manufactured in the years after World War II. First shown at the 1948 Turin Salon. Others finished Mille Miglia and Le Mans, which set the tone for Ferrari racing for years.
DPM/Bloomberg
This year's frontrunners were ultra-rare pre-war and post-war automobiles with long and difficult titles, such a 1937 Talbot-Lago T150C-SS Figoni & Falaschi Teardrop Coupe and a 1951 Talbot-Lago T26 Grand Sport Stabilimenti Farina Cabriolet.
The hefty, enormous coaches inspire visions of golden pasts when mysterious saloons swept over the road with otherworldly style, speed, and grace. Only the richest and most powerful people, like Indian maharaja and Hollywood stars, owned such vehicles.
Antonio Chopitea, a Peruvian sugar tycoon, ordered a new Duesenberg in Paris. Hemmings says the two-tone blue beauty was moved to the US and dismantled in the 1960s. Body and chassis were sold separately and rejoined decades later in a three-year, prize-winning restoration.
The concours is the highlight of Monterey Car Week, a five-day Super Bowl for car enthusiasts. Early events included Porsche and Ferrari displays, antique automobile races, and new-vehicle debuts. Many auto executives call Monterey Car Week the "new auto show."
Many visitors were drawn to the record-breaking auctions.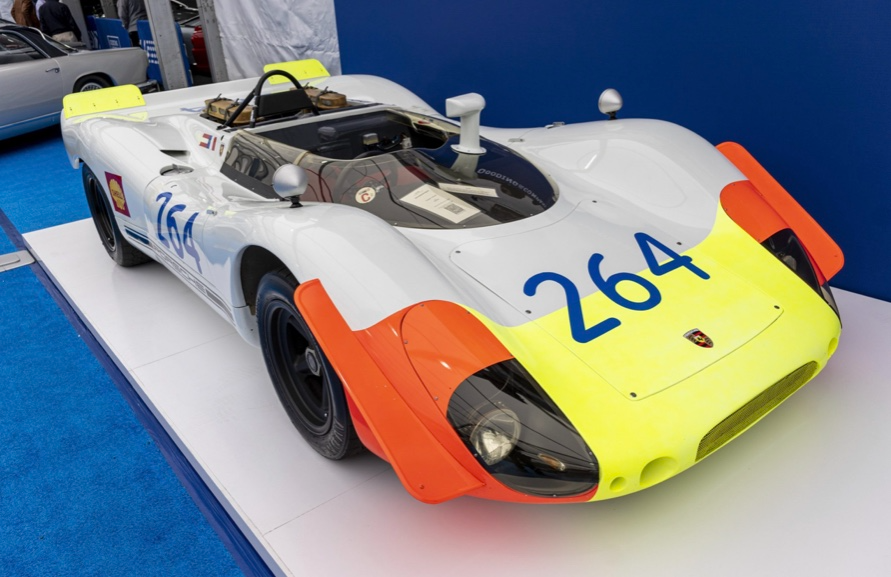 A 1969 Porsche 908/02 auctioned for $4.185 million. Flat-eight air-cooled engine, 90.6-inch wheelbase, 1,320-pound weight. Vic Elford, Richard Attwood, Rudi Lins, Gérard Larrousse, Kurt Ahrens Jr., Masten Gregory, and Pedro Rodriguez drove it, according to Gooding.
DPM/Bloomberg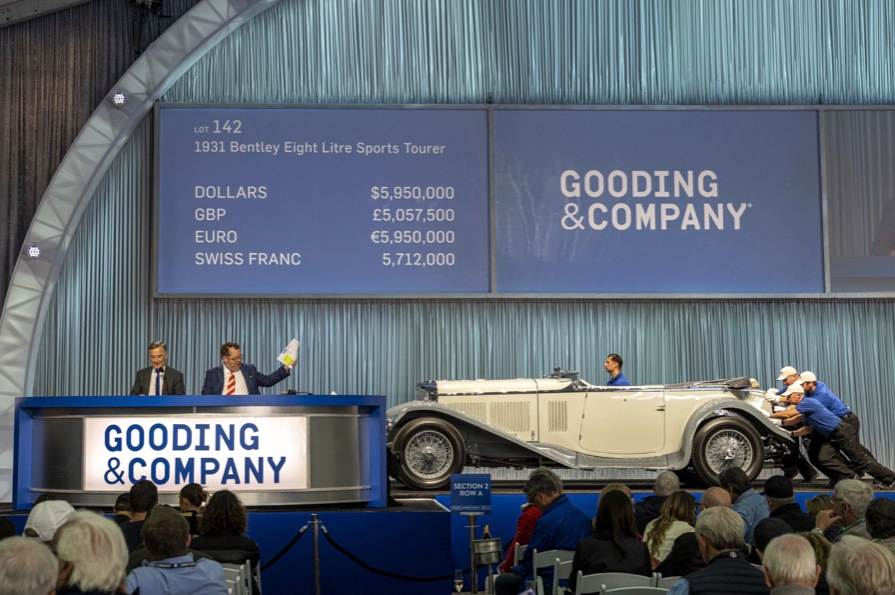 The 1931 Bentley Eight Liter Sports Tourer doesn't meet its reserve. Gooding & Co., the official auction house of the concours, made more than $105 million and had an 82% sell-through rate. This powerful open-top tourer is one of W.O. Bentley's 100 automobiles. Only 80 remain.
DPM/Bloomberg
The final auction on Aug. 21 brought in $456.1 million, breaking the previous high of $394.48 million established in 2015 in Monterey. "The week put an exclamation point on what has been an exceptional year for the collector automobile market," Hagerty analyst John Wiley said.
Many cars that go unsold at public auction are sold privately in the days after. After-sales pushed the week's haul to $469 million on Aug. 22, up 18.9% from 2015's record.
In today's currencies, 2015's record sales amount to $490 million, Wiley noted. The dollar is degrading faster than old autos.
Still, 113 million-dollar automobiles sold. The average car sale price was $583,211, up from $446,042 last year, while multimillion-dollar hammer prices made up around 75% of total sales.
Industry insiders and market gurus expected that stock market volatility, the crisis in Ukraine, and the dollar-euro exchange rate wouldn't influence the world's biggest spenders.
Classic.com's CEO said there's no hint of a recession in an e-mail. Big sales and crowds.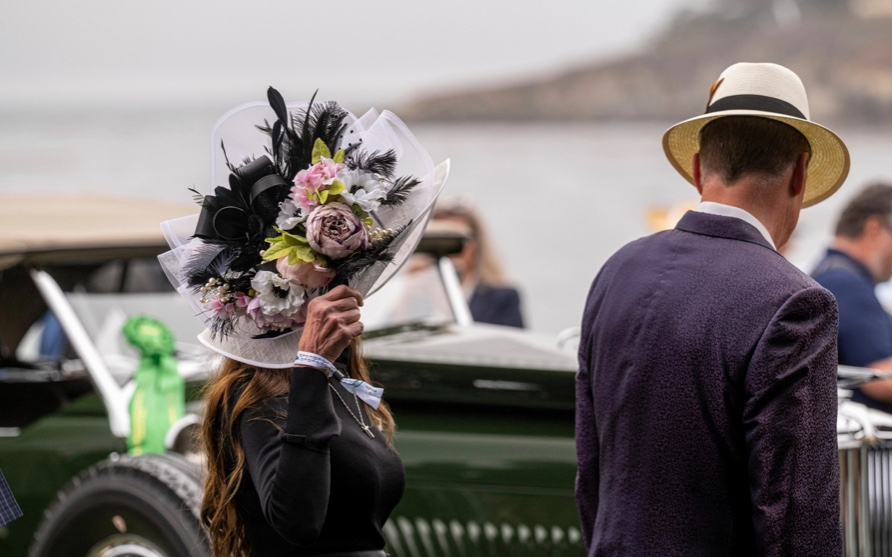 Ticket-holders wore huge hats, flowery skirts, and other Kentucky Derby-esque attire. Coffee, beverages, and food are extra.
DPM/Bloomberg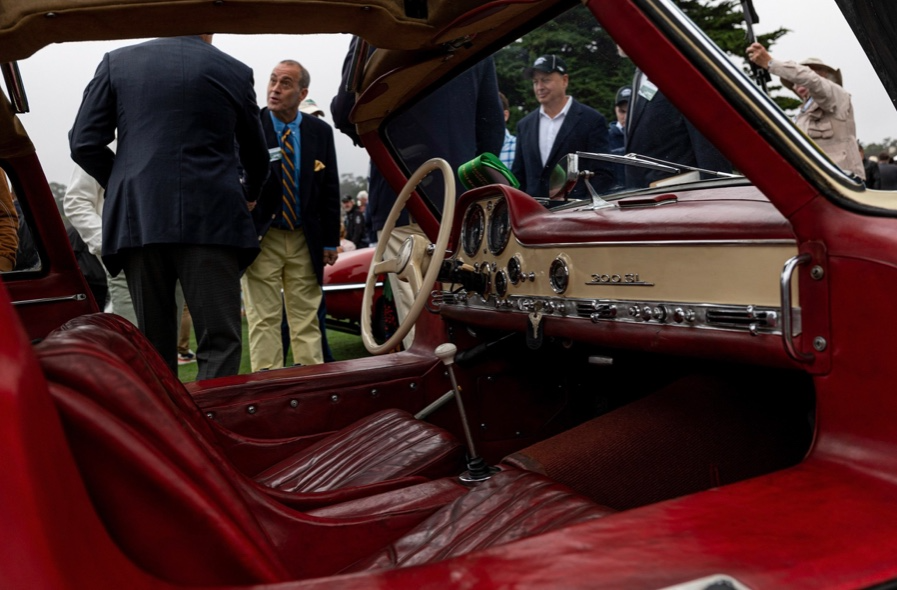 Mercedes-Benz 300 SL Gullwing, 1955. Mercedes produced the two-seat gullwing coupe from 1954–1957 and the roadster from 1957–1963. It was once West Germany's fastest and most powerful automobile. You'd be hard-pressed to locate one for less $1 million.
DPM/Bloomberg
1955 Ferrari 410 Sport sold for $22 million at RM Sotheby's. It sold a 1937 Mercedes-Benz 540K Sindelfingen Roadster for $9.9 million and a 1924 Hispano-Suiza H6C Transformable Torpedo for $9.245 million. The family-run mansion sold $221.7 million with a 90% sell-through rate, up from $147 million in 2021. This year, RM Sotheby's cars averaged $1.3 million.
Not everyone saw such great benefits.
Gooding & Co., the official auction house of the concours, made more than $105 million and had an 82% sell-through rate. 1937 Bugatti Type 57SC Atalante, 1990 Ferrari F40, and 1994 Bugatti EB110 Super Sport were top sellers.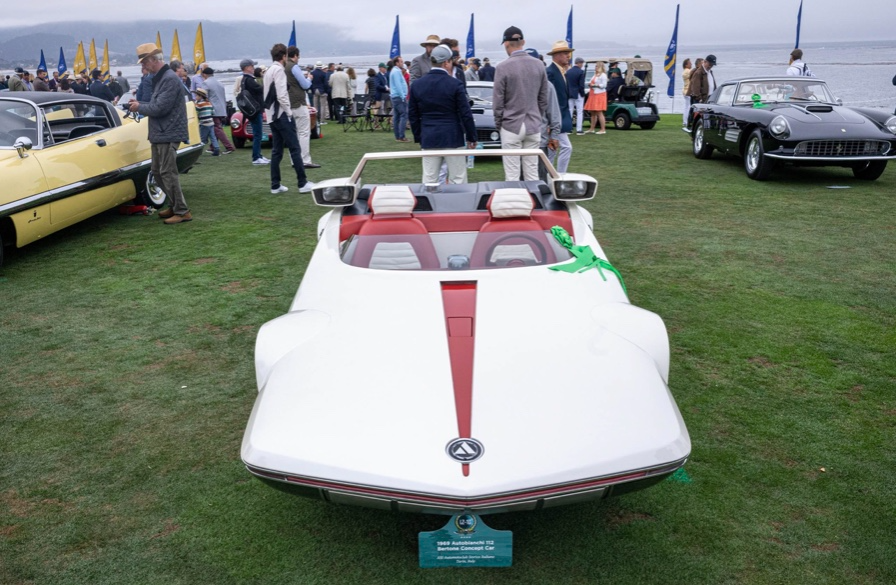 The 1969 Autobianchi A112 Bertone. This idea two-seater became a Hot Wheels toy but was never produced. It has a four-speed manual drive and an inline-four mid-engine arrangement like the Lamborghini Miura.
DPM/Bloomberg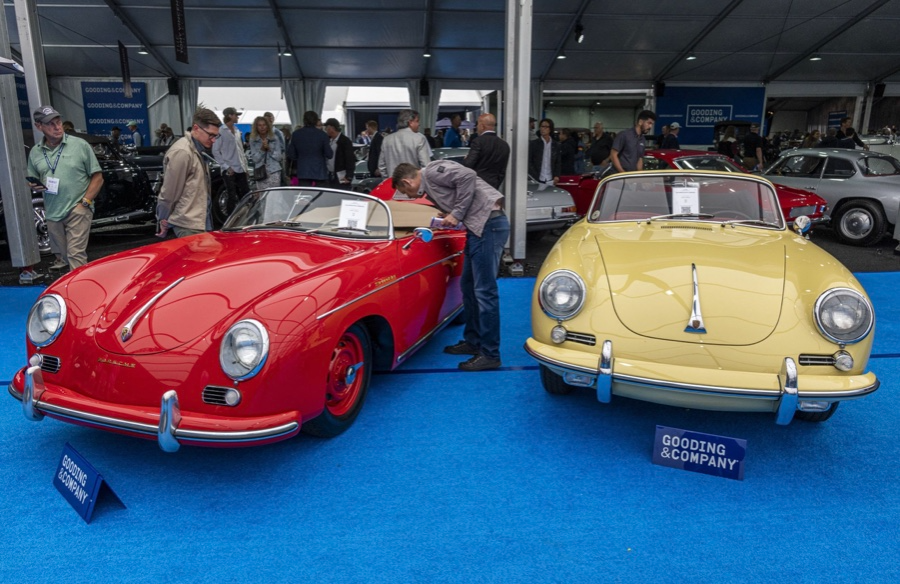 1956 Porsche 356 A Speedster at Gooding & Co. The Porsche 356 is a lightweight, rear-engine, rear-wheel drive vehicle that lacks driving power but is loved for its rounded, Beetle-like hardtop coupé and open-top versions.
DPM/Bloomberg
Mecum sold $50.8 million with a 64% sell-through rate, down from $53.8 million and 77% in 2021. Its top lot, a 1958 Ferrari 250 GT 'Tour de France' Alloy Coupe, sold for $2.86 million, but its average price was $174,016.
Bonhams had $27.8 million in sales with an 88% sell-through rate. The same sell-through generated $35.9 million in 2021.
Gooding & Co. and RM Sotheby's posted all 10 top sales, leaving Bonhams, Mecum, and Hagerty-owned Broad Arrow fighting for leftovers. Six of the top 10 sellers were Ferraris, which remain the gold standard for collectable automobiles. Their prices have grown over decades.
Classic.com's Calle claimed RM Sotheby's "stole the show," but "BroadArrow will be a force to reckon with."
Although pre-war cars were hot, '80s and '90s cars showed the most appreciation and attention. Generational transition and new buyer profile."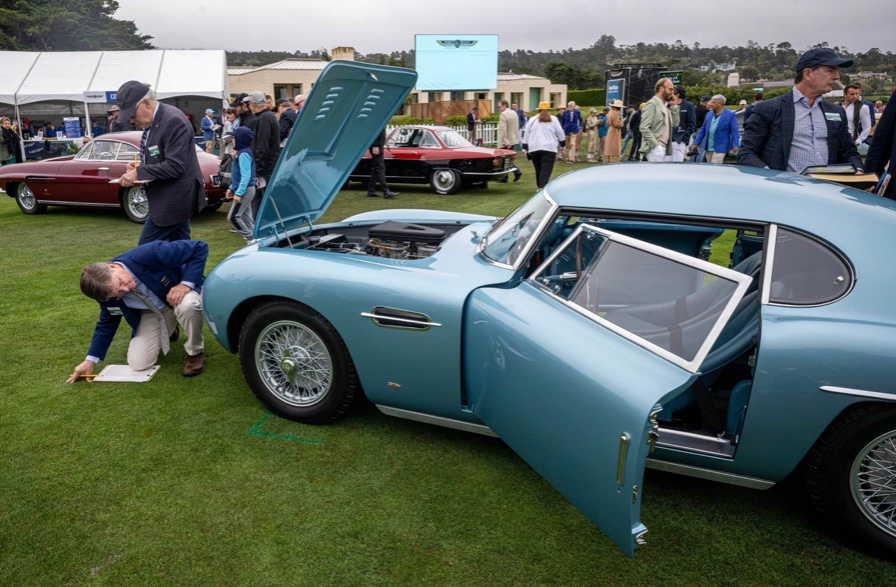 2022 Pebble Beach Concours d'Elegance judges inspect 1953 Siata 208. The rounded coupe was introduced at the 1952 Turin Auto Show in Italy and is one of 18 ever produced. It sports a 120hp Fiat engine, five-speed manual transmission, and alloy drum brakes. Owners liked their style, but not their reliability.
DPM/Bloomberg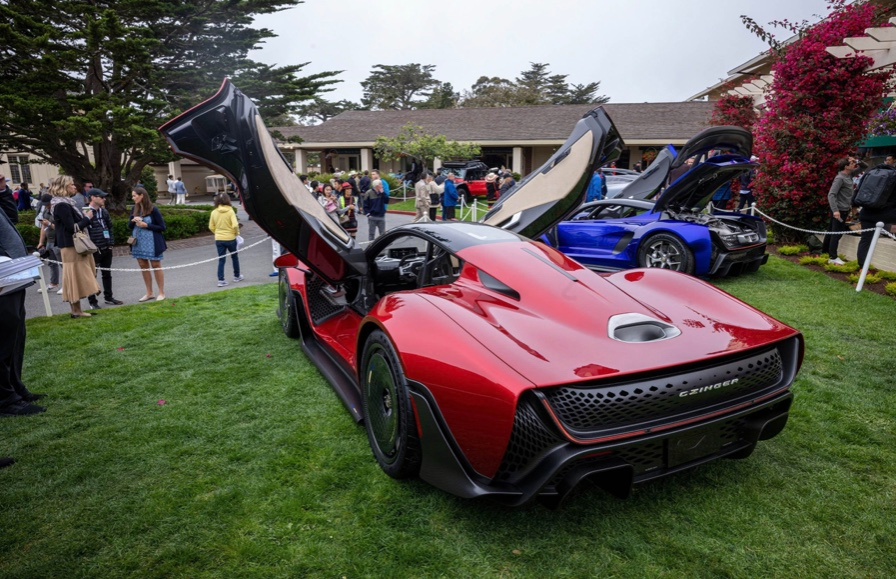 The Czinger 21 CV Max at Pebble Beach. Monterey Car Week concentrates on historic and classic automobiles, but modern versions like this Czinger hypercar also showed.
DPM/Bloomberg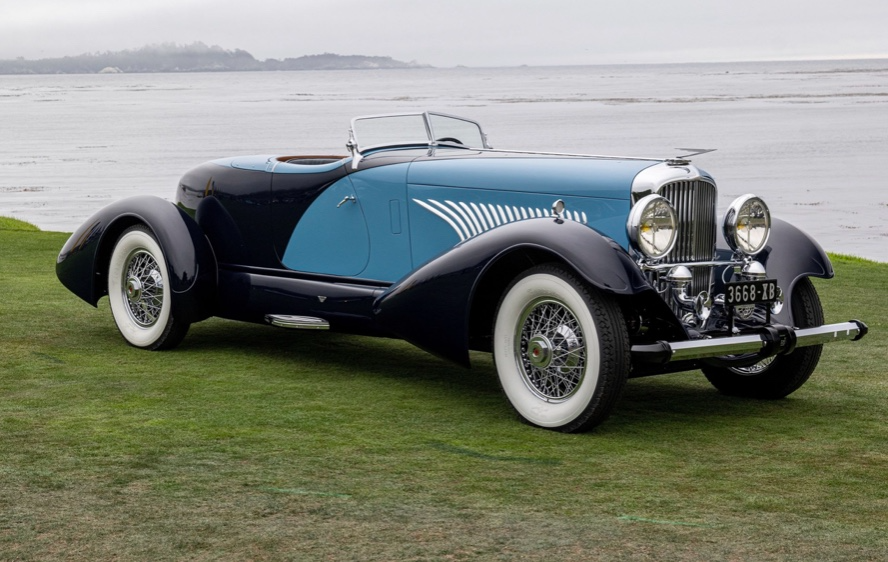 The 1932 Duesenberg J Figoni Sports Torpedo won Best in Show in 2022. Lee and Penny Anderson of Naples, Fla., own the once-separate-chassis-from-body automobile.
DPM/Bloomberg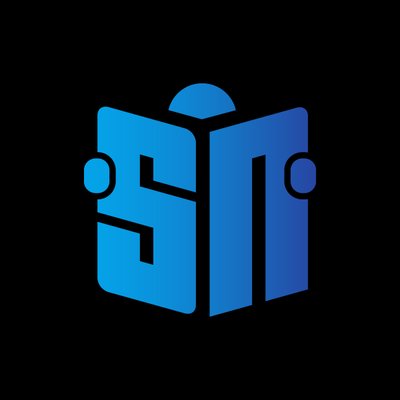 Union LA x Air Jordan 2 "Future Is Now" PREVIEW
With the help of Virgil Abloh and Union LA's Chris Gibbs, it's now clear that Jordan Brand intended to bring the Air Jordan 2 back in 2022.
The "Future Is Now" collection includes two colorways of MJ's second signature as well as an extensive range of apparel and accessories.
"We wanted to juxtapose what some futuristic gear might look like after being worn and patina'd,"
Union stated on the collaboration's landing page.
"You often see people's future visions that are crisp and sterile. We thought it would be cool to wear it in and make it organic..."
The classic co-branding appears on short-sleeve tees, hoodies, and sweat shorts/sweat pants, all lightly distressed at the hems and seams.
Also, a filtered black-and-white photo of MJ graces the adjacent long sleeves, labels stitch into the socks, and the Jumpman logo adorns the four caps.
Liner jackets and flight pants will also be available, adding reimagined militaria to a civilian ensemble.
The Union LA x Air Jordan 2 (Grey Fog and Rattan) shares many of the same beats. Vintage suedes show age, while perforations and detailing reimagine Bruce Kilgore's design for the future.
The "UN/LA" tag across the modified eye stays, the leather patch across the tongue, and the label that wraps over the lateral side of the collar complete the look.
The footwear will also include a Crater Slide in the "Grey Fog" color scheme.
BUYING
On 4/9 and 4/10 from 9am-3pm, Union LA will be giving away a pair of Air Jordan 2s at their La Brea storefront (110 S. LA BREA AVE. LA, CA 90036). The raffle is only open to LA County residents with a valid CA ID. You must enter by 11:59pm on 4/10 to win. Winners will be notified via email.