Improving collaboration with the Six Thinking Hats
Six Thinking Hats was written by Dr. Edward de Bono. "Six Thinking Hats" and parallel thinking allow groups to plan thinking processes in a detailed and cohesive way, improving collaboration.
Fundamental ideas
In order to develop strategies for thinking about specific issues, the method assumes that the human brain thinks in a variety of ways that can be intentionally challenged. De Bono identifies six brain-challenging directions. In each direction, the brain brings certain issues into conscious thought (e.g. gut instinct, pessimistic judgement, neutral facts). Some may find wearing hats unnatural, uncomfortable, or counterproductive.
The example of "mismatch" sensitivity is compelling. In the natural world, something out of the ordinary may be dangerous. This mode causes negative judgment and critical thinking.
Colored hats represent each direction. Putting on a colored hat symbolizes changing direction, either literally or metaphorically. De Bono first used this metaphor in his 1971 book "Lateral Thinking for Management" to describe a brainstorming framework. These metaphors allow more complete and elaborate thought separation. Six thinking hats indicate ideas' problems and solutions.
Similarly, his CoRT Thinking Programme introduced "The Five Stages of Thinking" method in 1973.
| HAT | OVERVIEW | TECHNIQUE |
| --- | --- | --- |
| BLUE | "The Big Picture" & Managing | CAF (Consider All Factors); FIP (First Important Priorities) |
| WHITE | "Facts & Information" | Information |
| RED | "Feelings & Emotions" | Emotions and Ego |
| BLACK | "Negative" | PMI (Plus, Minus, Interesting); Evaluation |
| YELLOW | "Positive" | PMI |
| GREEN | "New Ideas" | Concept Challenge; Yes, No, Po |
Strategies and programs
After identifying the six thinking modes, programs can be created. These are groups of hats that encompass and structure the thinking process. Several of these are included in the materials for franchised six hats training, but they must often be adapted. Programs are often "emergent," meaning the group plans the first few hats and the facilitator decides what to do next.
The group agrees on how to think, then thinks, then evaluates the results and decides what to do next. Individuals or groups can use sequences (and indeed hats). Each hat is typically used for 2 minutes at a time, although an extended white hat session is common at the start of a process to get everyone on the same page. The red hat is recommended to be used for a very short period to get a visceral gut reaction – about 30 seconds, and in practice often takes the form of dot-voting.
| ACTIVITY | HAT SEQUENCE |
| --- | --- |
| Initial Ideas | Blue, White, Green, Blue |
| Choosing between alternatives | Blue, White, (Green), Yellow, Black, Red, Blue |
| Identifying Solutions | Blue, White, Black, Green, Blue |
| Quick Feedback | Blue, Black, Green, Blue |
| Strategic Planning | Blue, Yellow, Black, White, Blue, Green, Blue |
| Process Improvement | Blue, White, White (Other People's Views), Yellow, Black, Green, Red, Blue |
| Solving Problems | Blue, White, Green, Red, Yellow, Black, Green, Blue |
| Performance Review | Blue, Red, White, Yellow, Black, Green, Blue |
Use
Speedo's swimsuit designers reportedly used the six thinking hats. "They used the "Six Thinking Hats" method to brainstorm, with a green hat for creative ideas and a black one for feasibility.
Typically, a project begins with extensive white hat research. Each hat is used for a few minutes at a time, except the red hat, which is limited to 30 seconds to ensure an instinctive gut reaction, not judgement. According to Malcolm Gladwell's "blink" theory, this pace improves thinking.
De Bono believed that the key to a successful Six Thinking Hats session was focusing the discussion on a particular approach. A meeting may be called to review and solve a problem. The Six Thinking Hats method can be used in sequence to explore the problem, develop a set of solutions, and choose a solution through critical examination.
Everyone may don the Blue hat to discuss the meeting's goals and objectives. The discussion may then shift to Red hat thinking to gather opinions and reactions. This phase may also be used to determine who will be affected by the problem and/or solutions. The discussion may then shift to the (Yellow then) Green hat to generate solutions and ideas. The discussion may move from White hat thinking to Black hat thinking to develop solution set criticisms.
Because everyone is focused on one approach at a time, the group is more collaborative than if one person is reacting emotionally (Red hat), another is trying to be objective (White hat), and another is critical of the points which emerge from the discussion (Black hat). The hats help people approach problems from different angles and highlight problem-solving flaws.
More on Leadership
Sammy Abdullah
5 months ago
Payouts to founders at IPO
How much do startup founders make after an IPO? We looked at 2018's major tech IPOs. Paydays aren't what founders took home at the IPO (shares are normally locked up for 6 months), but what they were worth at the IPO price on the day the firm went public. It's not cash, but it's nice. Here's the data.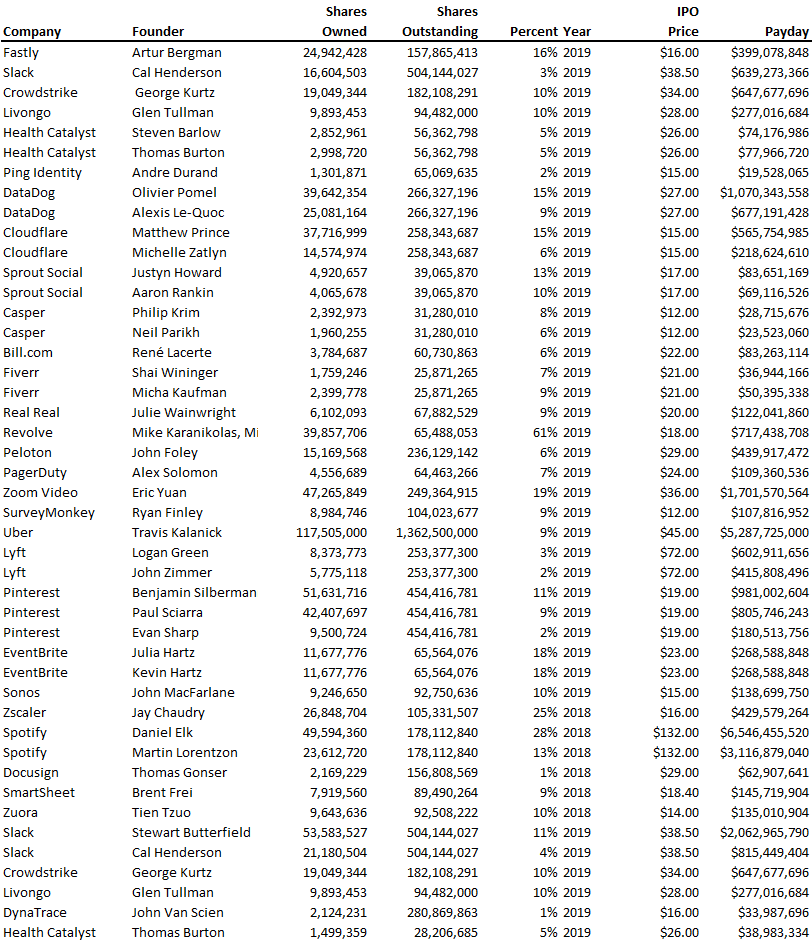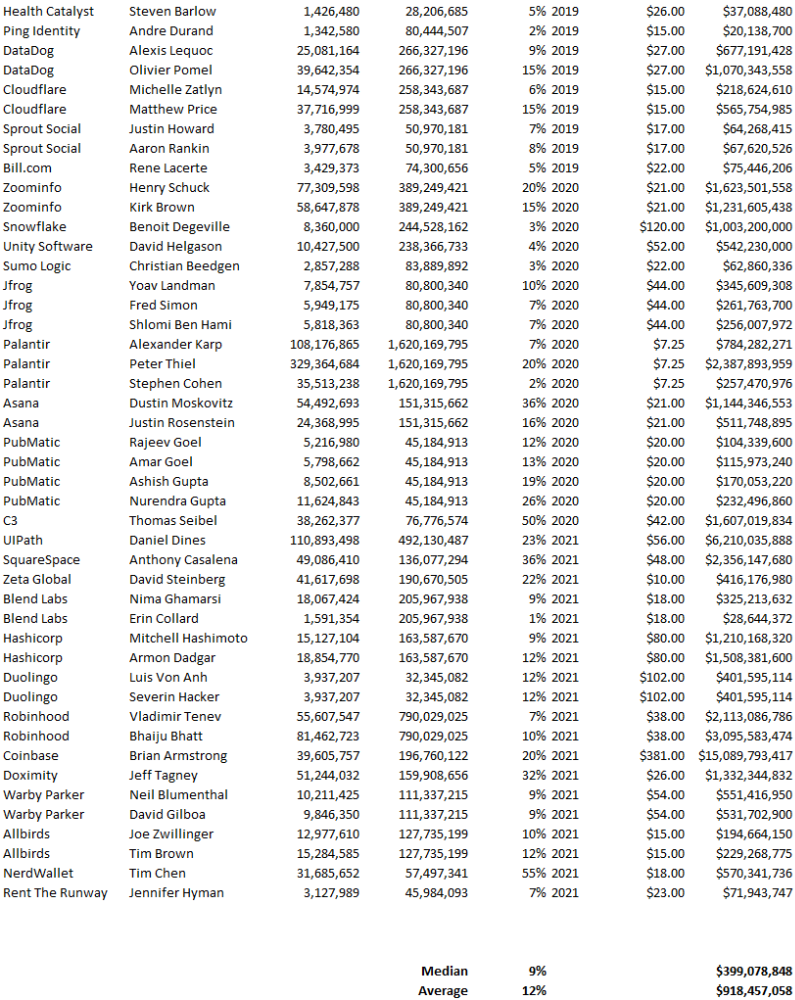 Several points are noteworthy.
Huge payoffs. Median and average pay were $399m and $918m. Average and median homeownership were 9% and 12%.
Coinbase, Uber, UI Path. Uber, Zoom, Spotify, UI Path, and Coinbase founders raised billions. Zoom's founder owned 19% and Spotify's 28% and 13%. Brian Armstrong controlled 20% of Coinbase at IPO and was worth $15bn. Preserving as much equity as possible by staying cash-efficient or raising at high valuations also helps.
The smallest was Ping. Ping's compensation was the smallest. Andre Duand owned 2% but was worth $20m at IPO. That's less than some billion-dollar paydays, but still good.
IPOs can be lucrative, as you can see. Preserving equity could be the difference between a $20mm and $15bln payday (Coinbase).
Christian Soschner
6 months ago
Steve Jobs' Secrets Revealed
From 1984 until 2011, he ran Apple using the same template.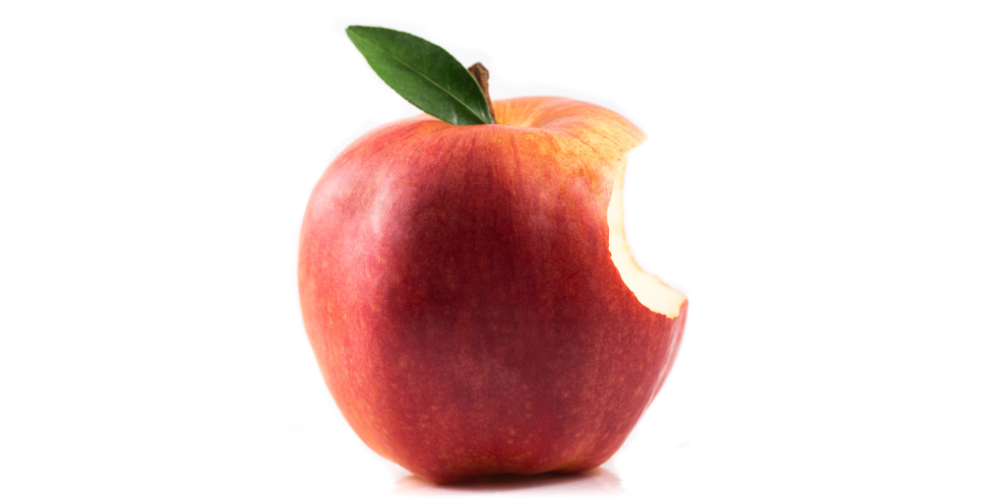 What is a founder CEO's most crucial skill?
Presentation, communication, and sales
As a Business Angel Investor, I saw many pitch presentations and met with investors one-on-one to promote my companies.
There is always the conception of "Investors have to invest," so there is no need to care about the presentation.
It's false. Nobody must invest. Many investors believe that entrepreneurs must convince them to invest in their business.
Sometimes — like in 2018–2022 — too much money enters the market, and everyone makes good money.
Do you recall the Buy Now, Pay Later Movement? This amazing narrative had no return potential. Only buyers who couldn't acquire financing elsewhere shopped at these companies.
Klarna's failing business concept led to high valuations.
Investors become more cautious when the economy falters. 2022 sees rising inflation, interest rates, wars, and civil instability. It's like the apocalypse's four horsemen have arrived.
---
Storytelling is important in rough economies.
When investors draw back, how can entrepreneurs stand out?
In Q2/2022, every study I've read said:
Investors cease investing
Deals are down in almost all IT industries from previous quarters.
What do founders need to do?
Differentiate yourself.
Storytelling talents help.
---
The Steve Jobs Way
Every time I watch a Steve Jobs presentation, I'm enthralled.
I'm a techie. Everything technical interests me. But, I skim most presentations.
What's Steve Jobs's secret?
Steve Jobs created Apple in 1976 and made it a profitable software and hardware firm in the 1980s. Macintosh goods couldn't beat IBM's. This mistake sacked him in 1985.
Before rejoining Apple in 1997, Steve Jobs founded Next Inc. and Pixar.
From then on, Apple became America's most valuable firm.
Steve Jobs understood people's needs. He said:
"People don't know what they want until you show it to them. That's why I never rely on market research. Our task is to read things that are not yet on the page."
In his opinion, people talk about problems. A lot. Entrepreneurs must learn what the population's pressing problems are and create a solution.
Steve Jobs showed people what they needed before they realized it.
I'll explain:
---
Present a Big Vision
Steve Jobs starts every presentation by describing his long-term goals for Apple.
1984's Macintosh presentation set up David vs. Goliath. In a George Orwell-style dystopia, IBM computers were bad. It was 1984.
Apple will save the world, like Jedis.
Why do customers and investors like Big Vision?
People want a wider perspective, I think. Humans love improving the planet.
Apple users often cite emotional reasons for buying the brand.
Revolutionizing several industries with breakthrough inventions
---
Establish Authority
Everyone knows Apple in 2022. It's hard to find folks who confuse Apple with an apple around the world.
Apple wasn't as famous as it is today until Steve Jobs left in 2011.
Most entrepreneurs lack experience. They may market their company or items to folks who haven't heard of it.
Steve Jobs presented the company's historical accomplishments to overcome opposition.
In his presentation of the first iPhone, he talked about the Apple Macintosh, which altered the computing sector, and the iPod, which changed the music industry.
People who have never heard of Apple feel like they're seeing a winner. It raises expectations that the new product will be game-changing and must-have.
---
The Big Reveal
A pitch or product presentation always has something new.
Steve Jobs doesn't only demonstrate the product. I don't think he'd skip the major point of a company presentation.
He consistently discusses present market solutions, their faults, and a better consumer solution.
No solution exists yet.
It's a multi-faceted play:
It's comparing the new product to something familiar. This makes novelty and the product more relatable.

Describe a desirable solution.

He's funny. He demonstrated an iPod with an 80s phone dial in his iPhone presentation.
Then he reveals the new product. Macintosh presented itself.
---
Show the benefits
He outlines what Apple is doing differently after demonstrating the product.
How do you distinguish from others? The Big Breakthrough Presentation.
A few hundred slides might list all benefits.
Everyone would fall asleep. Have you ever had similar presentations?
When the brain is overloaded with knowledge, the limbic system changes to other duties, like lunch planning.
What should a speaker do? There's a classic proverb:
"Tell me and I forget, teach me and I may remember, involve me and I learn" (— Not Benjamin Franklin).
Steve Jobs showcased the product live.
Again, using ordinary scenarios to highlight the product's benefits makes it relatable.
The 2010 iPad Presentation uses this technique.
---
Invite the Team and Let Them Run the Presentation
CEOs spend most time outside the organization. Many companies elect to have only one presenter.
It sends the incorrect message to investors. Product presentations should always include the whole team.
Let me explain why.
Companies needing investment money frequently have shaky business strategies or no product-market fit or robust corporate structure.
Investors solely bet on a team's ability to implement ideas and make a profit.
Early team involvement helps investors understand the company's drivers. Travel costs are worthwhile.
But why for product presentations?
Presenters of varied ages, genders, social backgrounds, and skillsets are relatable. CEOs want relatable products.
Some customers may not believe a white man's message. A black woman's message may be more accepted.
Make the story relatable when you have the best product that solves people's concerns.
---
Best example: 1984 Macintosh presentation with development team panel.
What is the largest error people make when companies fail?
Saving money on the corporate and product presentation.
Invite your team to five partner meetings when five investors are shortlisted.
Rehearse the presentation till it's natural. Let the team speak.
Successful presentations require structure, rehearsal, and a team. Steve Jobs nailed it.

William Anderson
8 months ago
When My Remote Leadership Skills Took Off
4 Ways To Manage Remote Teams & Employees
The wheels hit the ground as I landed in Rochester.
Our six-person satellite office was now part of my team.
Their manager only reported to me the day before, but I had my ticket booked ahead of time.
I had managed remote employees before but this was different. Engineers dialed into headquarters for every meeting.
So when I learned about the org chart change, I knew a strong first impression would set the tone for everything else.
I was either their boss, or their boss's boss, and I needed them to know I was committed.
Managing a fleet of satellite freelancers or multiple offices requires treating others as more than just a face behind a screen.
You must comprehend each remote team member's perspective and daily interactions.
The good news is that you can start using these techniques right now to better understand and elevate virtual team members.
1. Make Visits To Other Offices
If budgeted, visit and work from offices where teams and employees report to you. Only by living alongside them can one truly comprehend their problems with communication and other aspects of modern life.
2. Have Others Come to You
• Having remote, distributed, or satellite employees and teams visit headquarters every quarter or semi-quarterly allows the main office culture to rub off on them.
When remote team members visit, more people get to meet them, which builds empathy.
If you can't afford to fly everyone, at least bring remote managers or leaders. Hopefully they can resurrect some culture.
3. Weekly Work From Home
No home office policy?
Make one.
WFH is a team-building, problem-solving, and office-viewing opportunity.
For dial-in meetings, I started working from home on occasion.
It also taught me which teams "forget" or "skip" calls.
As a remote team member, you experience all the issues first hand.
This isn't as accurate for understanding teams in other offices, but it can be done at any time.
4. Increase Contact Even If It's Just To Chat
Don't underestimate office banter.
Sometimes it's about bonding and trust, other times it's about business.
If you get all this information in real-time, please forward it.
Even if nothing critical is happening, call remote team members to check in and chat.
I guarantee that building relationships and rapport will increase both their job satisfaction and yours.
You might also like
A simple go-to-market formula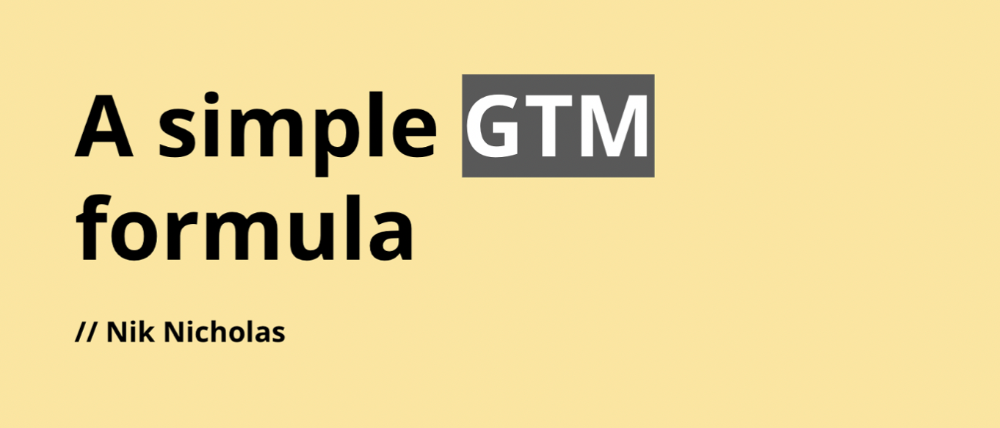 "Poor distribution, not poor goods, is the main reason for failure" — Peter Thiel.
Here's an easy way to conceptualize "go-to-market" for your distribution plan.
One equation captures the concept:
Distribution = Ecosystem Participants + Incentives
Draw your customers' ecosystem. Set aside your goods and consider your consumer's environment. Who do they deal with daily? 
First, list each participant. You want an exhaustive list, but here are some broad categories.
In-person media services

Websites

Events\Networks

Financial education and banking

Shops

Staff

Advertisers

Twitter influencers
Draw influence arrows. Who's affected? I'm not just talking about Instagram selfie-posters. Who has access to your consumer and could promote your product if motivated?
The thicker the arrow, the stronger the relationship. Include more "influencers" if needed. Customer ecosystems are complex.
3. Incentivize ecosystem players. "Show me the incentive and I will show you the result.", says Warren Buffet's business partner Charlie Munger.
Strong distribution strategies encourage others to promote your product to your target market by incentivizing the most prominent players. Incentives can be financial or non-financial.
Financial rewards
Usually, there's money. If you pay Facebook, they'll run your ad. Salespeople close deals for commission. Giving customers bonus credits will encourage referrals.
Most businesses underuse non-financial incentives.
Non-cash incentives
Motivate key influencers without spending money to expand quickly and cheaply. What can you give a client-connector for free?
Here are some ideas:
Are there any other features or services available?
Titles or status? Tinder paid college "ambassadors" for parties to promote its dating service.
Can I get early/free access? Facebook gave a select group of developers "exclusive" early access to their AR platform.
Are you a good host? Pharell performed at YPlan's New York launch party.
Distribution? Apple's iPod earphones are white so others can see them.
Have an interesting story? PR rewards journalists by giving them a compelling story to boost page views.
Prioritize distribution.
More time spent on distribution means more room in your product design and business plan. Once you've identified the key players in your customer's ecosystem, talk to them.
Money isn't your only resource. Creative non-monetary incentives may be more effective and scalable. Give people something useful and easy to deliver.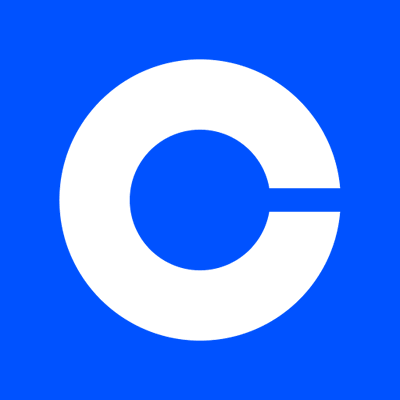 Coinbase's web3 app
Use popular Ethereum dapps with Coinbase's new dapp wallet and browser
Tl;dr: This post highlights the ability to access web3 directly from your Coinbase app using our new dapp wallet and browser.
Decentralized autonomous organizations (DAOs) and decentralized finance (DeFi) have gained popularity in the last year (DAOs). The total value locked (TVL) of DeFi investments on the Ethereum blockchain has grown to over $110B USD, while NFTs sales have grown to over $30B USD in the last 12 months (LTM). New innovative real-world applications are emerging every day.
Today, a small group of Coinbase app users can access Ethereum-based dapps. Buying NFTs on Coinbase NFT and OpenSea, trading on Uniswap and Sushiswap, and borrowing and lending on Curve and Compound are examples.
Our new dapp wallet and dapp browser enable you to access and explore web3 directly from your Coinbase app.
Web3 in the Coinbase app
Users can now access dapps without a recovery phrase. This innovative dapp wallet experience uses Multi-Party Computation (MPC) technology to secure your on-chain wallet. This wallet's design allows you and Coinbase to share the 'key.' If you lose access to your device, the key to your dapp wallet is still safe and Coinbase can help recover it.
Set up your new dapp wallet by clicking the "Browser" tab in the Android app's navigation bar. Once set up, the Coinbase app's new dapp browser lets you search, discover, and use Ethereum-based dapps.
Looking forward
We want to enable everyone to seamlessly and safely participate in web3, and today's launch is another step on that journey. We're rolling out the new dapp wallet and browser in the US on Android first to a small subset of users and plan to expand soon. Stay tuned!
Julie Plavnik
6 months ago
Why the Creator Economy needs a Web3 upgrade
Looking back into the past can help you understand what's happening today and why.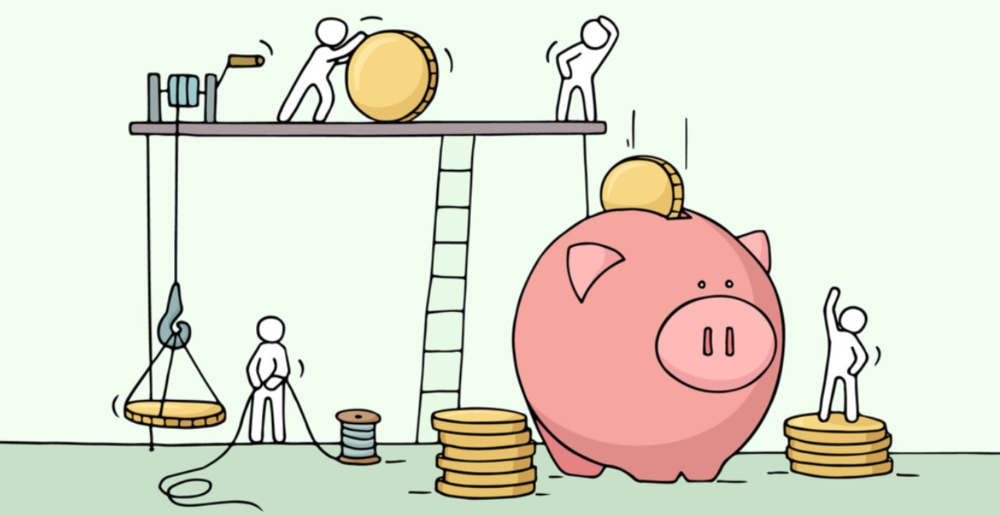 "Creator economy" conjures up images of originality, sincerity, and passion. Where do Michelangelos and da Vincis push advancement with their gifts without battling for bread and proving themselves posthumously? 
Creativity has been as long as humanity, but it's just recently become a new economic paradigm. We even talk about Web3 now.
Let's examine the creative economy's history to better comprehend it. What brought us here? Looking back can help you understand what's happening now.
No yawning, I promise 😉.
Creator Economy's history
Long, uneven transition to creator economy. Let's examine the economic and societal changes that led us there.
1. Agriculture to industry
Mid-18th-century Industrial Revolution led to shift from agriculture to manufacturing. The industrial economy lasted until World War II.
The industrial economy's principal goal was to provide more affordable, accessible commodities.
Unlike today, products were scarce and inaccessible.
To fulfill its goals, industrialization triggered enormous economic changes, moving power from agrarians to manufacturers. Industrialization brought hard work, rivalry, and new ideas connected to production and automation. Creative thinkers focused on that then.
It doesn't mean music, poetry, or painting had no place back then. They weren't top priority. Artists were independent. The creative field wasn't considered a different economic subdivision.
2. The consumer economy
Manufacturers produced more things than consumers desired after World War II. Stuff was no longer scarce.
The economy must make customers want to buy what the market offers.
The consumer economic paradigm supplanted the industrial one. Customers (or consumers) replaced producers as the new economic center.
Salesmen, marketing, and journalists also played key roles (TV, radio, newspapers, etc.). Mass media greatly boosted demand for goods, defined trends, and changed views regarding nearly everything.
Mass media also gave rise to pop culture, which focuses on mass-market creative products. Design, printing, publishing, multi-media, audio-visual, cinematographic productions, etc. supported pop culture.
The consumer paradigm generated creative occupations and activities, unlike the industrial economy. Creativity was limited by the need for wide appeal.
Most creators were corporate employees.
Creating a following and making a living from it were difficult.
Paul Saffo said that only journalists and TV workers were known. Creators who wished to be known relied on producers, publishers, and other gatekeepers. To win their favor was crucial. Luck was the best tactic.
3. The creative economy
Consumer economy was digitized in the 1990s. IT solutions transformed several economic segments. This new digital economy demanded innovative, digital creativity.
Later, states declared innovation a "valuable asset that creates money and jobs." They also introduced the "creative industries" and the "creative economy" (not creator!) and tasked themselves with supporting them. Australia and the UK were early adopters.
Individual skill, innovation, and intellectual property fueled the creative economy. Its span covered design, writing, audio, video material, etc. The creative economy required IT-powered activity.
The new challenge was to introduce innovations to most economic segments and meet demand for digital products and services.
Despite what the title "creative economy" may imply, it was primarily oriented at meeting consumer needs. It didn't provide inventors any new options to become entrepreneurs. Instead of encouraging innovators to flourish on their own, the creative economy emphasized "employment-based creativity."
4. The creator economy
Next, huge IT platforms like Google, Facebook, YouTube, and others competed with traditional mainstream media.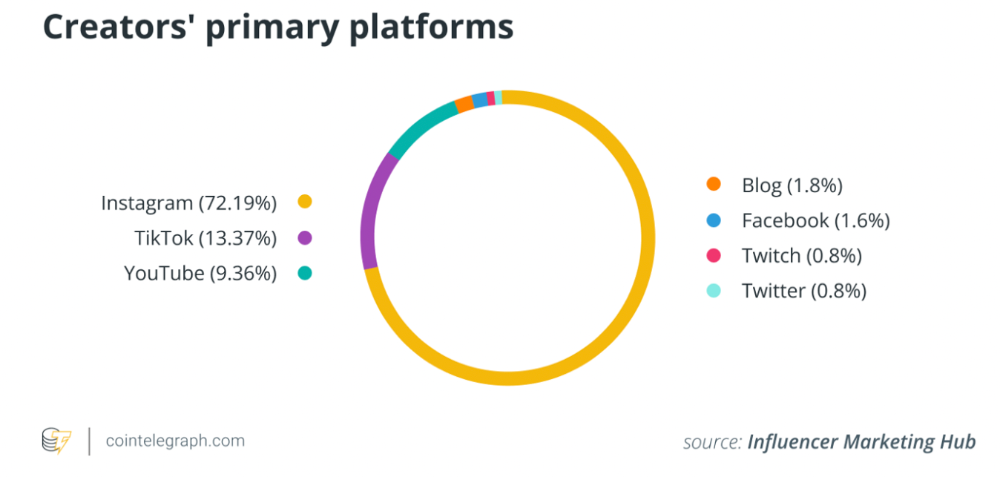 During the 2008 global financial crisis, these mediums surpassed traditional media. People relied on them for information, knowledge, and networking. That was a digital media revolution. The creator economy started there.
The new economic paradigm aimed to engage and convert clients. The creator economy allowed customers to engage, interact, and provide value, unlike the consumer economy. It gave them instruments to promote themselves as "products" and make money.
Writers, singers, painters, and other creators have a great way to reach fans. Instead of appeasing old-fashioned gatekeepers (producers, casting managers, publishers, etc.), they can use the platforms to express their talent and gain admirers. Barriers fell.
It's not only for pros. Everyone with a laptop and internet can now create.
2022 creator economy:
Since there is no academic description for the current creator economy, we can freestyle.
The current (or Web2) creator economy is fueled by interactive digital platforms, marketplaces, and tools that allow users to access, produce, and monetize content.
No entry hurdles or casting in the creative economy. Sign up and follow platforms' rules. Trick: A platform's algorithm aggregates your data and tracks you. This is the payment for participation.
The platforms offer content creation, design, and ad distribution options. This is platforms' main revenue source.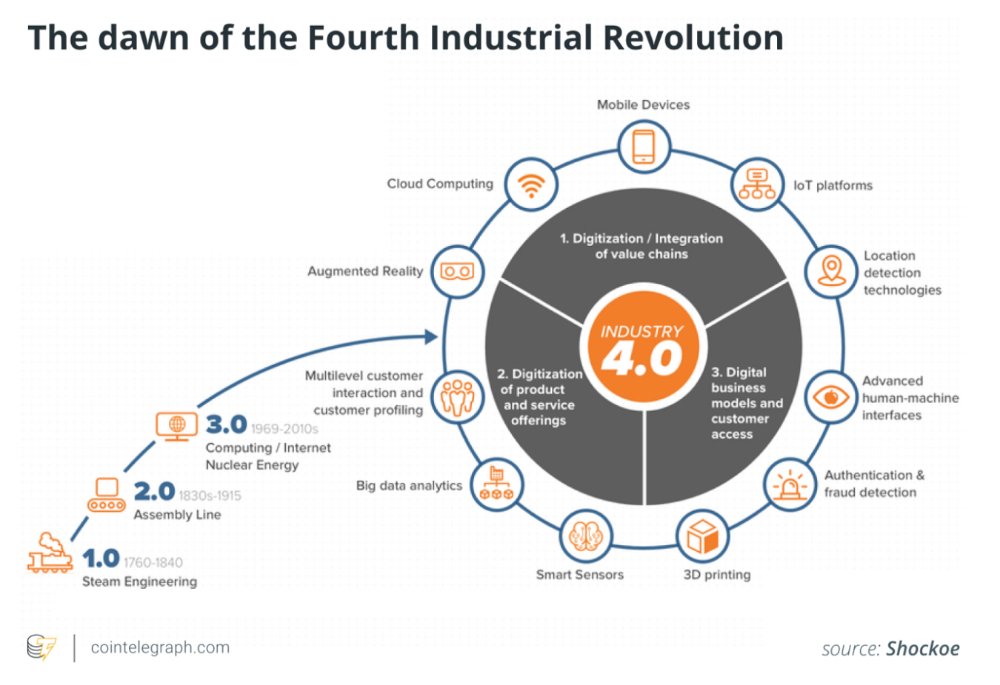 The creator economy opens many avenues for creators to monetize their work. Artists can now earn money through advertising, tipping, brand sponsorship, affiliate links, streaming, and other digital marketing activities.
Even if your content isn't digital, you can utilize platforms to promote it, interact and convert your audience, and more. No limits. However, some of your income always goes to a platform (well, a huge one).
The creator economy aims to empower online entrepreneurship by offering digital marketing tools and reducing impediments.
Barriers remain. They are just different. Next articles will examine these.
Why update the creator economy for Web3?
I could address this question by listing the present creator economy's difficulties that led us to contemplate a Web3 upgrade.
I don't think these difficulties are the main cause. The mentality shift made us see these challenges and understand there was a better reality without them.
Crypto drove this thinking shift. It promoted disintermediation, independence from third-party service providers, 100% data ownership, and self-sovereignty. Crypto has changed the way we view everyday things.
Crypto's disruptive mission has migrated to other economic segments. It's now called Web3. Web3's creator economy is unique.
Here's the essence of the Web3 economy:
Eliminating middlemen between creators and fans.

100% of creators' data, brand, and effort.

Business and money-making transparency.

Authentic originality above ad-driven content.
In the next several articles, I'll explain. We'll also discuss the creator economy and Web3's remedies.
Final thoughts
The creator economy is the organic developmental stage we've reached after all these social and economic transformations.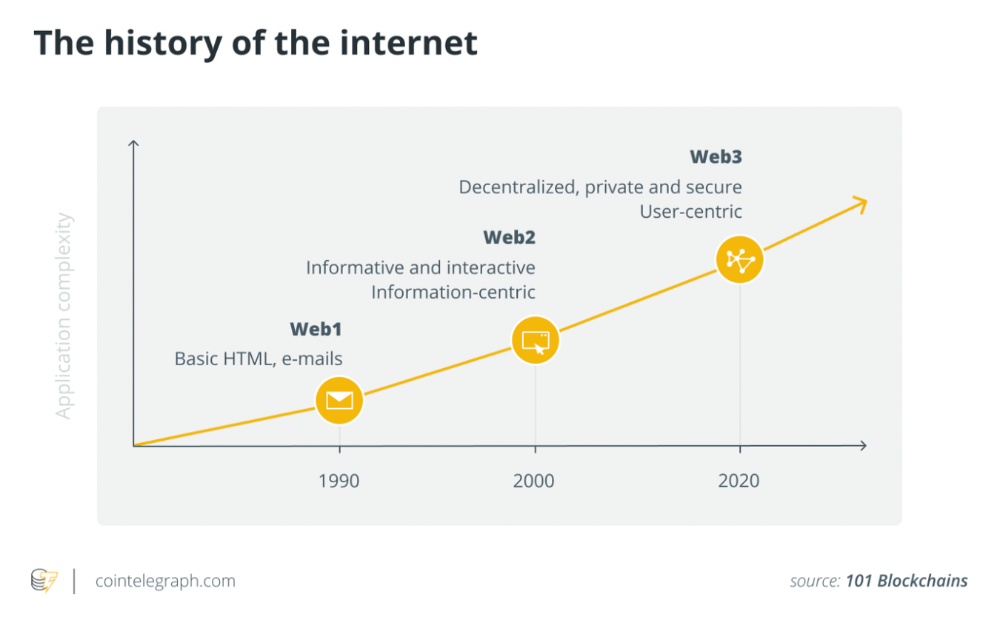 The Web3 paradigm of the creator economy intends to allow creators to construct their own independent "open economy" and directly monetize it without a third party.
If this approach succeeds, we may enter a new era of wealth creation where producers aren't only the products. New economies will emerge.
---
This article is a summary. To read the full post, click here.