More on Technology
Apple AR/VR heaset
Apple is said to have opted for a standalone AR/VR headset over a more powerful tethered model.
It has had a tumultuous history.
Apple's alleged mixed reality headset appears to be the worst-kept secret in tech, and a fresh story from The Information is jam-packed with details regarding the device's rocky development.
Apple's decision to use a separate headgear is one of the most notable aspects of the story. Apple had yet to determine whether to pursue a more powerful VR headset that would be linked with a base station or a standalone headset. According to The Information, Apple officials chose the standalone product over the version with the base station, which had a processor that later arrived as the M1 Ultra. In 2020, Bloomberg published similar information.
That decision appears to have had a long-term impact on the headset's development. "The device's many processors had already been in development for several years by the time the choice was taken, making it impossible to go back to the drawing board and construct, say, a single chip to handle all the headset's responsibilities," The Information stated. "Other difficulties, such as putting 14 cameras on the headset, have given hardware and algorithm engineers stress."
Jony Ive remained to consult on the project's design even after his official departure from Apple, according to the story. Ive "prefers" a wearable battery, such as that offered by Magic Leap. Other prototypes, according to The Information, placed the battery in the headset's headband, and it's unknown which will be used in the final design.
The headset was purportedly shown to Apple's board of directors last week, indicating that a public unveiling is imminent. However, it is possible that it will not be introduced until later this year, and it may not hit shop shelves until 2023, so we may have to wait a bit to try it.
For further down the line, Apple is working on a pair of AR spectacles that appear like Ray-Ban wayfarer sunglasses, but according to The Information, they're "still several years away from release." (I'm interested to see how they compare to Meta and Ray-Bans' true wayfarer-style glasses.)
The World Will Change With MIT's New Battery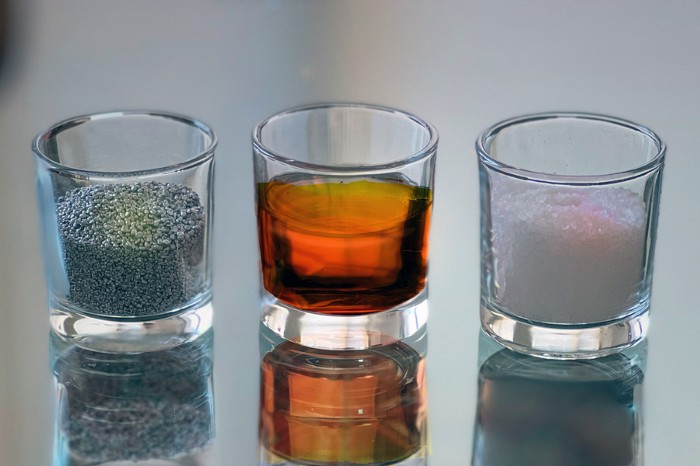 It's cheaper, faster charging, longer lasting, safer, and better for the environment.
Batteries are the future. Next-gen and planet-saving technology, including solar power and EVs, require batteries. As these smart technologies become more popular, we find that our batteries can't keep up. Lithium-ion batteries are expensive, slow to charge, big, fast to decay, flammable, and not environmentally friendly. MIT just created a new battery that eliminates all of these problems.  So, is this the battery of the future? Or is there a catch?
When I say entirely new, I mean it. This battery employs no currently available materials. Its electrodes are constructed of aluminium and pure sulfur instead of lithium-complicated ion's metals and graphite. Its electrolyte is formed of molten chloro-aluminate salts, not an organic solution with lithium salts like lithium-ion batteries.
How does this change in materials help?
Aluminum, sulfur, and chloro-aluminate salts are abundant, easy to acquire, and cheap. This battery might be six times cheaper than a lithium-ion battery and use less hazardous mining. The world and our wallets will benefit.
But don't go thinking this means it lacks performance.
This battery charged in under a minute in tests. At 25 degrees Celsius, the battery will charge 25 times slower than at 110 degrees Celsius. This is because the salt, which has a very low melting point, is in an ideal state at 110 degrees and can carry a charge incredibly quickly. Unlike lithium-ion, this battery self-heats when charging and discharging, therefore no external heating is needed.
Anyone who's seen a lithium-ion battery burst might be surprised. Unlike lithium-ion batteries, none of the components in this new battery can catch fire. Thus, high-temperature charging and discharging speeds pose no concern.
These batteries are long-lasting. Lithium-ion batteries don't last long, as any iPhone owner can attest. During charging, metal forms a dendrite on the electrode. This metal spike will keep growing until it reaches the other end of the battery, short-circuiting it. This is why phone batteries only last a few years and why electric car range decreases over time. This new battery's molten salt slows deposition, extending its life. This helps the environment and our wallets.
These batteries are also energy dense. Some lithium-ion batteries have 270 Wh/kg energy density (volume and mass). Aluminum-sulfur batteries could have 1392 Wh/kg, according to calculations. They'd be 5x more energy dense. Tesla's Model 3 battery would weigh 96 kg instead of 480 kg if this battery were used. This would improve the car's efficiency and handling.
These calculations were for batteries without molten salt electrolyte. Because they don't reflect the exact battery chemistry, they aren't a surefire prediction.
This battery seems great. It will take years, maybe decades, before it reaches the market and makes a difference. Right?
Nope. The project's scientists founded Avanti to develop and market this technology.
So we'll soon be driving cheap, durable, eco-friendly, lightweight, and ultra-safe EVs? Nope.
This battery must be kept hot to keep the salt molten; otherwise, it won't work and will expand and contract, causing damage. This issue could be solved by packs that can rapidly pre-heat, but that project is far off.
Rapid and constant charge-discharge cycles make these batteries ideal for solar farms, homes, and EV charging stations. The battery is constantly being charged or discharged, allowing it to self-heat and maintain an ideal temperature.
These batteries aren't as sexy as those making EVs faster, more efficient, and cheaper. Grid batteries are crucial to our net-zero transition because they allow us to use more low-carbon energy. As we move away from fossil fuels, we'll need millions of these batteries, so the fact that they're cheap, safe, long-lasting, and environmentally friendly will be huge. Who knows, maybe EVs will use this technology one day. MIT has created another world-changing technology.
The world will be changed by this molten salt battery.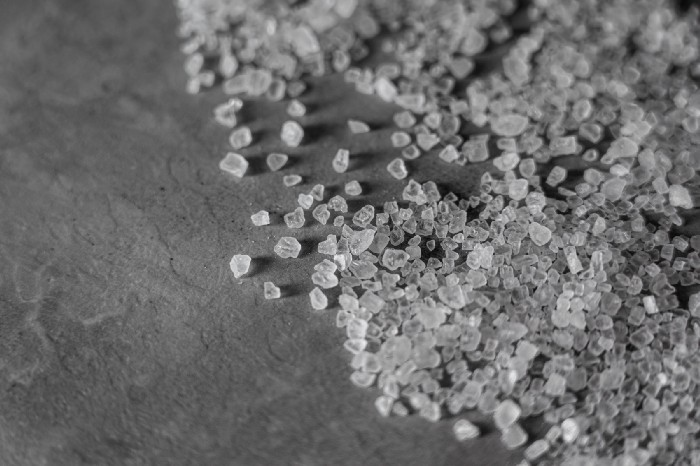 Four times the energy density and a fraction of lithium-cost ion's
As the globe abandons fossil fuels, batteries become more important. EVs, solar, wind, tidal, wave, and even local energy grids will use them. We need a battery revolution since our present batteries are big, expensive, and detrimental to the environment. A recent publication describes a battery that solves these problems. But will it be enough?
Sodium-sulfur molten salt battery. It has existed for a long time and uses molten salt as an electrolyte (read more about molten salt batteries here). These batteries are cheaper, safer, and more environmentally friendly because they use less eco-damaging materials, are non-toxic, and are non-flammable.
Previous molten salt batteries used aluminium-sulphur chemistries, which had a low energy density and required high temperatures to keep the salt liquid. This one uses a revolutionary sodium-sulphur chemistry and a room-temperature-melting salt, making it more useful, affordable, and eco-friendly. To investigate this, researchers constructed a button-cell prototype and tested it.
First, the battery was 1,017 mAh/g. This battery is four times as energy dense as high-density lithium-ion batteries (250 mAh/g).
No one knows how much this battery would cost. A more expensive molten-salt battery costs $15 per kWh. Current lithium-ion batteries cost $132/kWh. If this new molten salt battery costs the same as present cells, it will be 90% cheaper.
This room-temperature molten salt battery could be utilized in an EV. Cold-weather heaters just need a modest backup battery.
The ultimate EV battery? If used in a Tesla Model S, you could install four times the capacity with no weight gain, offering a 1,620-mile range. This huge battery pack would cost less than Tesla's. This battery would nearly perfect EVs.
Or would it?
The battery's capacity declined by 50% after 1,000 charge cycles. This means that our hypothetical Model S would suffer this decline after 1.6 million miles, but for more cheap vehicles that use smaller packs, this would be too short. This test cell wasn't supposed to last long, so this is shocking. Future versions of this cell could be modified to live longer.
This affordable and eco-friendly cell is best employed as a grid-storage battery for renewable energy. Its safety and affordable price outweigh its short lifespan. Because this battery is made of easily accessible materials, it may be utilized to boost grid-storage capacity without causing supply chain concerns or EV battery prices to skyrocket.
Researchers are designing a bigger pouch cell (like those in phones and laptops) for this purpose. The battery revolution we need could be near. Let's just hope it isn't too late.
You might also like
Elon Musk's Rich Life Is a Nightmare 
I'm sure you haven't read about Elon's other side.
Elon divorced badly.
Nobody's surprised.
Imagine you're a parent. Someone isn't home year-round. What's next?
That's what happened to YOLO Elon.
He can do anything. He can intervene in wars, shoot his mouth off, bang anyone he wants, avoid tax, make cool tech, buy anything his ego desires, and live anywhere exotic.
Few know his billionaire backstory. I'll tell you so you don't worship his lifestyle. It's a cult.
Only his career succeeds. His life is a nightmare otherwise.
Psychopaths' schedule
Elon has said he works 120-hour weeks.
As he told the reporter about his job, he choked up, which was unusual for him.
His crazy workload and lack of sleep forced him to scold innocent Wall Street analysts. Later, he apologized. 
In the same interview, he admits he hadn't taken more than a week off since 2001, when he was bedridden with malaria. Elon stays home after a near-death experience.
He's rarely outside.
Elon says he sometimes works 3 or 4 days straight.
He admits his crazy work schedule has cost him time with his kids and friends.
Elon's a slave
Elon's birthday description made him emotional.
Elon worked his entire birthday.
"No friends, nothing," he said, stuttering.
His brother's wedding in Catalonia was 48 hours after his birthday. That meant flying there from Tesla's factory prison.
He arrived two hours before the big moment, barely enough time to eat and change, let alone see his brother.
Elon had to leave after the bouquet was tossed to a crowd of billionaire lovers. He missed his brother's first dance with his wife.
Shocking.
He went straight to Tesla's prison.
The looming health crisis
Elon was asked if overworking affected his health.
Not great. Friends are worried.
Now you know why Elon tweets dumb things. Working so hard has probably caused him mental health issues.
Mental illness removed my reality filter. You do stupid things because you're tired.
Astronauts pelted Elon
Elon's overwork isn't the first time his life has made him emotional.
When asked about Neil Armstrong and Gene Cernan criticizing his SpaceX missions, he got emotional. Elon's heroes.
They're why he started the company, and they mocked his work. In another interview, we see how Elon's business obsession has knifed him in the heart.
Once you have a company, you must feed, nurse, and care for it, even if it destroys you.
"Yep," Elon says, tearing up.
In the same interview, he's asked how Tesla survived the 2008 recession. Elon stopped the interview because he was crying. When Tesla and SpaceX filed for bankruptcy in 2008, he nearly had a nervous breakdown. He called them his "children."
All the time, he's risking everything.
Jack Raines explains best:
Too much money makes you a slave to your net worth.
Elon's emotions are admirable. It's one of the few times he seems human, not like an alien Cyborg.
Stop idealizing Elon's lifestyle
Building a side business that becomes a billion-dollar unicorn startup is a nightmare.
"Billionaire" means financially wealthy but otherwise broke. A rich life includes more than business and money.
---
This post is a summary. Read full article here
KonstantinDr
10 months ago
Early Adopters And the Fifth Reason WHY
Product management wizardry.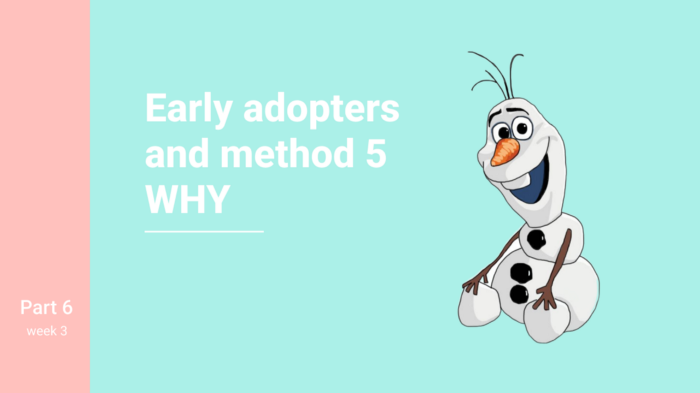 Early adopters buy a product even if it hasn't hit the market or has flaws.
Who are the early adopters?
Early adopters try a new technology or product first. Early adopters are interested in trying or buying new technologies and products before others. They're risk-tolerant and can provide initial cash flow and product reviews. They help a company's new product or technology gain social proof.
Early adopters are most common in the technology industry, but they're in every industry. They don't follow the crowd. They seek innovation and report product flaws before mass production. If the product works well, the first users become loyal customers, and colleagues value their opinion.
What to do with early adopters?
They can be used to collect feedback and initial product promotion, first sales, and product value validation.
How to find early followers?
Start with your immediate environment and target audience. Communicate with them to see if they're interested in your value proposition.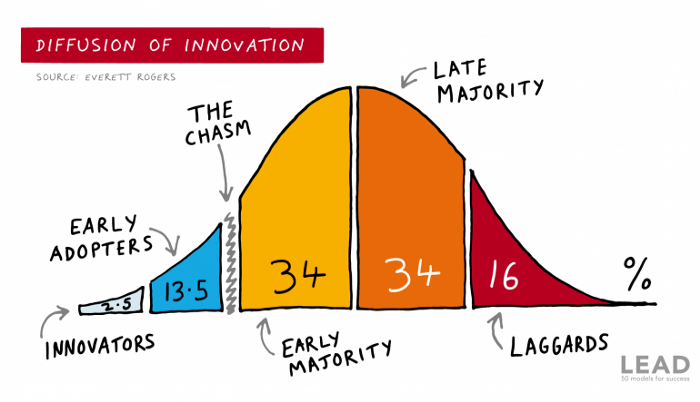 1) Innovators (2.5% of the population) are risk-takers seeking novelty. These people are the first to buy new and trendy items and drive social innovation. However, these people are usually elite;
Early adopters (13.5%) are inclined to accept innovations but are more cautious than innovators; they start using novelties when innovators or famous people do;
3) The early majority (34%) is conservative; they start using new products when many people have mastered them. When the early majority accepted the innovation, it became ingrained in people's minds.
4) Attracting 34% of the population later means the novelty has become a mass-market product. Innovators are using newer products;
5) Laggards (16%) are the most conservative, usually elderly people who use the same products.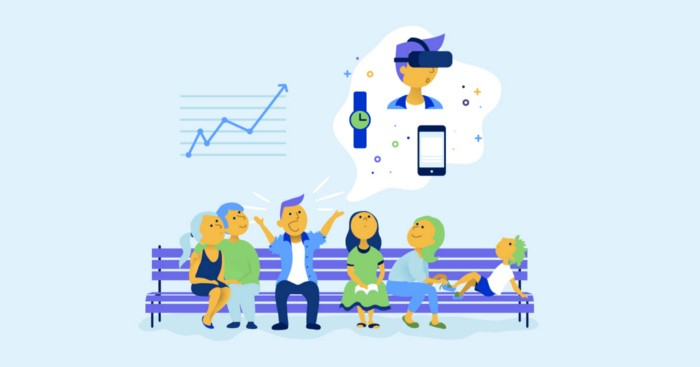 Stages of new information acceptance
1. The information is strange and rejected by most. Accepted only by innovators;
2. When early adopters join, more people believe it's not so bad; when a critical mass is reached, the novelty becomes fashionable and most people use it.
3. Fascination with a novelty peaks, then declines; the majority and laggards start using it later; novelty becomes obsolete; innovators master something new.
Problems with early implementation
Early adopter sales have disadvantages.
Higher risk of defects
Selling to first-time users increases the risk of defects. Early adopters are often influential, so this can affect the brand's and its products' long-term perception.
Not what was expected
First-time buyers may be disappointed by the product. Marketing messages can mislead consumers, and if the first users believe the company misrepresented the product, this will affect future sales.
Compatibility issues
Some technological advances cause compatibility issues. Consumers may be disappointed if new technology is incompatible with their electronics.
Method 5 WHY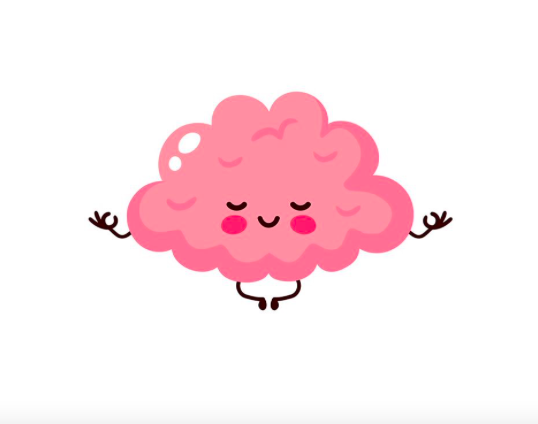 Let's talk about 5 why, a good tool for finding project problems' root causes. This method is also known as the five why rule, method, or questions.
The 5 why technique came from Toyota's lean manufacturing and helps quickly determine a problem's root cause.
On one, two, and three, you simply do this:
We identify and frame the issue for which a solution is sought.

We frequently ponder this question. The first 2-3 responses are frequently very dull, making you want to give up on this pointless exercise. However, after that, things get interesting. And occasionally it's so fascinating that you question whether you really needed to know.

We consider the final response, ponder it, and choose a course of action.
Always do the 5 whys with the customer or team to have a reasonable discussion and better understand what's happening.
And the "five whys" is a wonderful and simplest tool for introspection. With the accumulated practice, it is used almost automatically in any situation like "I can't force myself to work, the mood is bad in the morning" or "why did I decide that I have no life without this food processor for 20,000 rubles, which will take half of my rather big kitchen."
An illustration of the five whys
A simple, but real example from my work practice that I think is very indicative, given the participants' low IT skills.  Anonymized, of course.
Users spend too long looking for tender documents.
Why? Because they must search through many company tender documents.
Why? Because the system can't filter department-specific bids.
Why? Because our contract management system requirements didn't include a department-tender link. That's it, right? We'll add a filter and be happy. but still…
why? Because we based the system's requirements on regulations for working with paper tender documents (when they still had envelopes and autopsies), not electronic ones, and there was no search mechanism.
Why? We didn't consider how our work would change when switching from paper to electronic tenders when drafting the requirements.
Now I know what to do in the future. We add a filter, enter department data, and teach users to use it. This is tactical, but strategically we review the same forgotten requirements to make all the necessary changes in a package, plus we include it in the checklist for the acceptance of final requirements for the future.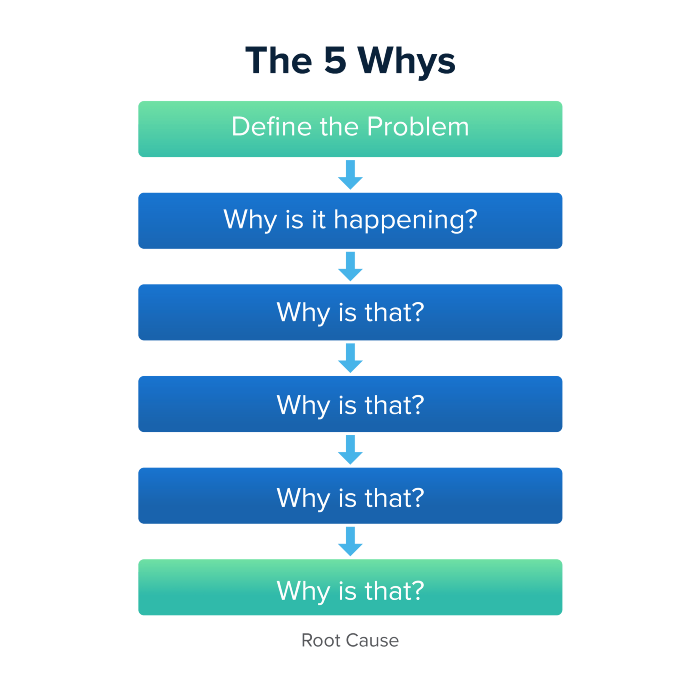 Errors when using 5 why
Five whys seems simple, but it can be misused.
Popular ones:
The accusation of everyone and everything is then introduced. After all, the 5 why method focuses on identifying the underlying causes rather than criticizing others. As a result, at the third step, it is not a good idea to conclude that the system is ineffective because users are stupid and that we can therefore do nothing about it.

to fight with all my might so that the outcome would be exactly 5 reasons, neither more nor less. 5 questions is a typical number (it sounds nice, yes), but there could be 3 or 7 in actuality.

Do not capture in-between responses. It is difficult to overestimate the power of the written or printed word, so the result is so-so when the focus is lost. That's it, I suppose. Simple, quick, and brilliant, like other project management tools.
Conclusion
Today we analyzed important study elements:
Early adopters and 5 WHY We've analyzed cases and live examples of how these methods help with product research and growth point identification. Next, consider the HADI cycle.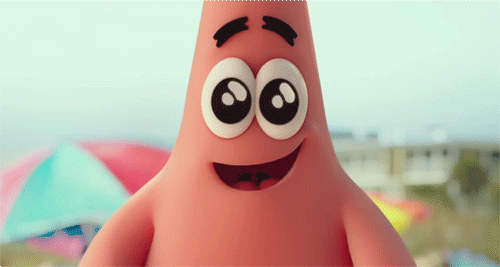 10 Ways to Make Money Online in 2022
As a tech-savvy person (and software engineer) or just a casual technology user, I'm sure you've had this same question countless times: How do I make money online? and how do I make money with my PC/Mac?
You're in luck! Today, I will list the top 5 easiest ways to make money online. Maybe a top ten in the future? Top 5 tips for 2022.
1. Using the gig economy
There are many websites on the internet that allow you to earn extra money using skills and equipment that you already own.
I'm referring to the gig economy. It's a great way to earn a steady passive income from the comfort of your own home. For some sites, premium subscriptions are available to increase sales and access features like bidding on more proposals.
Some of these are:
Freelancer
Upwork
Fiverr (⭐ my personal favorite)
TaskRabbit
2. Mineprize
MINEPRIZE is a great way to make money online. What's more, You need not do anything! You earn money by lending your idle CPU power to MINEPRIZE.
To register with MINEPRIZE, all you need is an email address and a password. Let MINEPRIZE use your resources, and watch the money roll in! You can earn up to $100 per month by letting your computer calculate. That's insane.
3. Writing
"O Romeo, Romeo, why art thou Romeo?" Okay, I admit that not all writing is Shakespearean. To be a copywriter, you'll need to be fluent in English. Thankfully, we don't have to use typewriters anymore.
Writing is a skill that can earn you a lot of money (claps for the rhyme).
Here are a few ways you can make money typing on your fancy keyboard:
Self-publish a book
Write scripts for video creators
Write for social media
Book-checking
Content marketing help
What a list within a list!
4. Coding
Yes, kids. You've probably coded before if you understand 
You've probably coded before if you understand 
Computational thinking (or coding) is one of the most lucrative ways to earn extra money, or even as a main source of income.
Of course, there are hardcode coders (like me) who write everything line by line, binary di — okay, that last part is a bit exaggerated.
But you can also make money by writing websites or apps or creating low code or no code platforms.
But you can also make money by writing websites or apps or creating low code or no code platforms.
Some low-code platforms
Sheet : spreadsheets to apps :
Loading... We'll install your new app... No-Code Your team can create apps and automate tasks. Agile…
www.appsheet.com
Low-code platform | Business app creator - Zoho Creator
Work is going digital, and businesses of all sizes must adapt quickly. Zoho Creator is a...
www.zoho.com
Sell your data with TrueSource. NO CODE NEEDED
Upload data, configure your product, and earn in minutes.
www.truesource.io
Cool, huh?
5. Created Content
If we use the internet correctly, we can gain unfathomable wealth and extra money. But this one is a bit more difficult. Unlike some of the other items on this list, it takes a lot of time up front.
I'm referring to sites like YouTube and Medium. It's a great way to earn money both passively and actively. With the likes of Jake- and Logan Paul, PewDiePie (a.k.a. Felix Kjellberg) and others, it's never too late to become a millionaire on YouTube. YouTubers are always rising to the top with great content.
6. NFTs and Cryptocurrency
It is now possible to amass large sums of money by buying and selling digital assets on NFTs and cryptocurrency exchanges. Binance's Initial Game Offer rewards early investors who produce the best results.
One awesome game sold a piece of its plot for US$7.2 million! It's Axie Infinity. It's free and available on Google Play and Apple Store.
7. Affiliate Marketing
Affiliate marketing is a form of advertising where businesses pay others (like bloggers) to promote their goods and services. Here's an example. I write a blog (like this one) and post an affiliate link to an item I recommend buying — say, a camera — and if you buy the camera, I get a commission!
These programs pay well:
Elementor
AWeber
Sendinblue
ConvertKit\sLeadpages
GetResponse
SEMRush\sFiverr
Pabbly
8. Start a blog
Now, if you're a writer or just really passionate about something or a niche, blogging could potentially monetize that passion!
Create a blog about anything you can think of. It's okay to start right here on Medium, as I did.
9. Dropshipping
And I mean that in the best possible way — drop shopping is ridiculously easy to set up, but difficult to maintain for some.
Luckily, Shopify has made setting up an online store a breeze. Drop-shipping from Alibaba and DHGate is quite common. You've got a winner if you can find a local distributor willing to let you drop ship their product!
10. Set up an Online Course
If you have a skill and can articulate it, online education is for you.
Skillshare, Pluralsight, and Coursera have all made inroads in recent years, upskilling people with courses that YOU can create and earn from.
That's it for today! Please share if you liked this post. If not, well —