More on Society & Culture
Julie Plavnik
10 months ago
Why the Creator Economy needs a Web3 upgrade
Looking back into the past can help you understand what's happening today and why.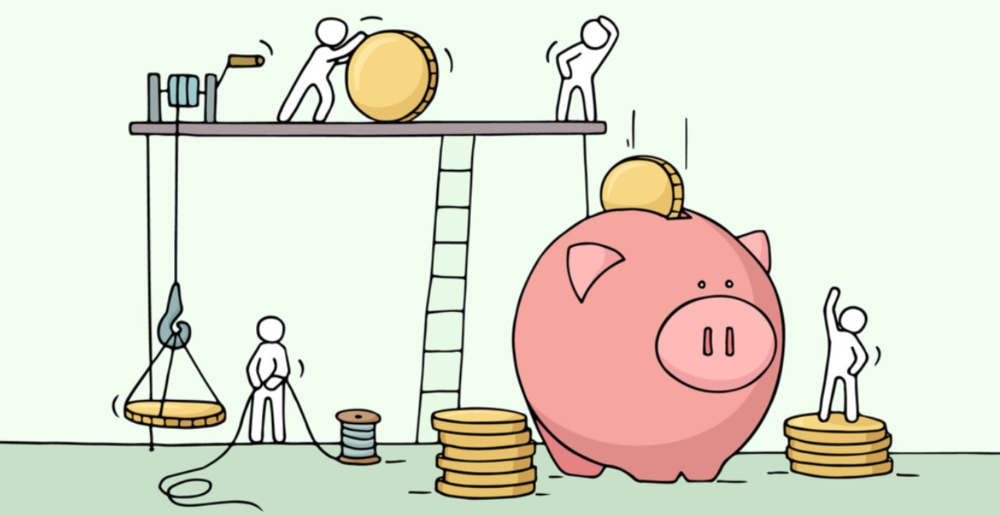 "Creator economy" conjures up images of originality, sincerity, and passion. Where do Michelangelos and da Vincis push advancement with their gifts without battling for bread and proving themselves posthumously? 
Creativity has been as long as humanity, but it's just recently become a new economic paradigm. We even talk about Web3 now.
Let's examine the creative economy's history to better comprehend it. What brought us here? Looking back can help you understand what's happening now.
No yawning, I promise 😉.
Creator Economy's history
Long, uneven transition to creator economy. Let's examine the economic and societal changes that led us there.
1. Agriculture to industry
Mid-18th-century Industrial Revolution led to shift from agriculture to manufacturing. The industrial economy lasted until World War II.
The industrial economy's principal goal was to provide more affordable, accessible commodities.
Unlike today, products were scarce and inaccessible.
To fulfill its goals, industrialization triggered enormous economic changes, moving power from agrarians to manufacturers. Industrialization brought hard work, rivalry, and new ideas connected to production and automation. Creative thinkers focused on that then.
It doesn't mean music, poetry, or painting had no place back then. They weren't top priority. Artists were independent. The creative field wasn't considered a different economic subdivision.
2. The consumer economy
Manufacturers produced more things than consumers desired after World War II. Stuff was no longer scarce.
The economy must make customers want to buy what the market offers.
The consumer economic paradigm supplanted the industrial one. Customers (or consumers) replaced producers as the new economic center.
Salesmen, marketing, and journalists also played key roles (TV, radio, newspapers, etc.). Mass media greatly boosted demand for goods, defined trends, and changed views regarding nearly everything.
Mass media also gave rise to pop culture, which focuses on mass-market creative products. Design, printing, publishing, multi-media, audio-visual, cinematographic productions, etc. supported pop culture.
The consumer paradigm generated creative occupations and activities, unlike the industrial economy. Creativity was limited by the need for wide appeal.
Most creators were corporate employees.
Creating a following and making a living from it were difficult.
Paul Saffo said that only journalists and TV workers were known. Creators who wished to be known relied on producers, publishers, and other gatekeepers. To win their favor was crucial. Luck was the best tactic.
3. The creative economy
Consumer economy was digitized in the 1990s. IT solutions transformed several economic segments. This new digital economy demanded innovative, digital creativity.
Later, states declared innovation a "valuable asset that creates money and jobs." They also introduced the "creative industries" and the "creative economy" (not creator!) and tasked themselves with supporting them. Australia and the UK were early adopters.
Individual skill, innovation, and intellectual property fueled the creative economy. Its span covered design, writing, audio, video material, etc. The creative economy required IT-powered activity.
The new challenge was to introduce innovations to most economic segments and meet demand for digital products and services.
Despite what the title "creative economy" may imply, it was primarily oriented at meeting consumer needs. It didn't provide inventors any new options to become entrepreneurs. Instead of encouraging innovators to flourish on their own, the creative economy emphasized "employment-based creativity."
4. The creator economy
Next, huge IT platforms like Google, Facebook, YouTube, and others competed with traditional mainstream media.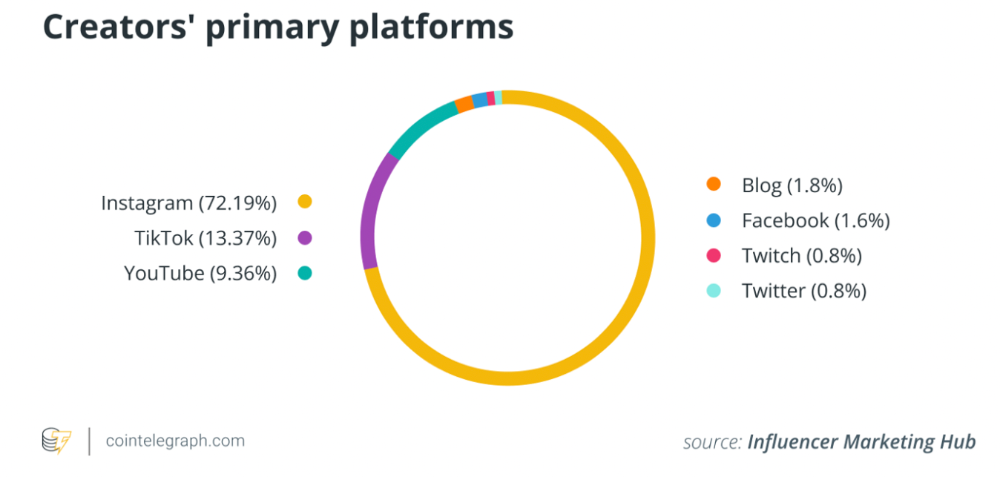 During the 2008 global financial crisis, these mediums surpassed traditional media. People relied on them for information, knowledge, and networking. That was a digital media revolution. The creator economy started there.
The new economic paradigm aimed to engage and convert clients. The creator economy allowed customers to engage, interact, and provide value, unlike the consumer economy. It gave them instruments to promote themselves as "products" and make money.
Writers, singers, painters, and other creators have a great way to reach fans. Instead of appeasing old-fashioned gatekeepers (producers, casting managers, publishers, etc.), they can use the platforms to express their talent and gain admirers. Barriers fell.
It's not only for pros. Everyone with a laptop and internet can now create.
2022 creator economy:
Since there is no academic description for the current creator economy, we can freestyle.
The current (or Web2) creator economy is fueled by interactive digital platforms, marketplaces, and tools that allow users to access, produce, and monetize content.
No entry hurdles or casting in the creative economy. Sign up and follow platforms' rules. Trick: A platform's algorithm aggregates your data and tracks you. This is the payment for participation.
The platforms offer content creation, design, and ad distribution options. This is platforms' main revenue source.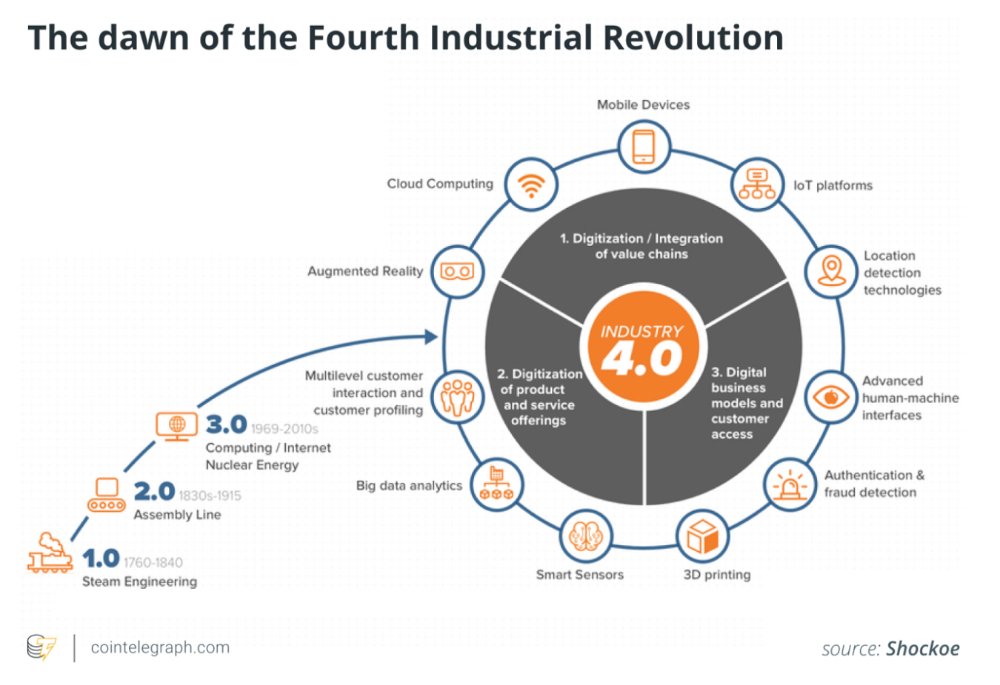 The creator economy opens many avenues for creators to monetize their work. Artists can now earn money through advertising, tipping, brand sponsorship, affiliate links, streaming, and other digital marketing activities.
Even if your content isn't digital, you can utilize platforms to promote it, interact and convert your audience, and more. No limits. However, some of your income always goes to a platform (well, a huge one).
The creator economy aims to empower online entrepreneurship by offering digital marketing tools and reducing impediments.
Barriers remain. They are just different. Next articles will examine these.
Why update the creator economy for Web3?
I could address this question by listing the present creator economy's difficulties that led us to contemplate a Web3 upgrade.
I don't think these difficulties are the main cause. The mentality shift made us see these challenges and understand there was a better reality without them.
Crypto drove this thinking shift. It promoted disintermediation, independence from third-party service providers, 100% data ownership, and self-sovereignty. Crypto has changed the way we view everyday things.
Crypto's disruptive mission has migrated to other economic segments. It's now called Web3. Web3's creator economy is unique.
Here's the essence of the Web3 economy:
Eliminating middlemen between creators and fans.

100% of creators' data, brand, and effort.

Business and money-making transparency.

Authentic originality above ad-driven content.
In the next several articles, I'll explain. We'll also discuss the creator economy and Web3's remedies.
Final thoughts
The creator economy is the organic developmental stage we've reached after all these social and economic transformations.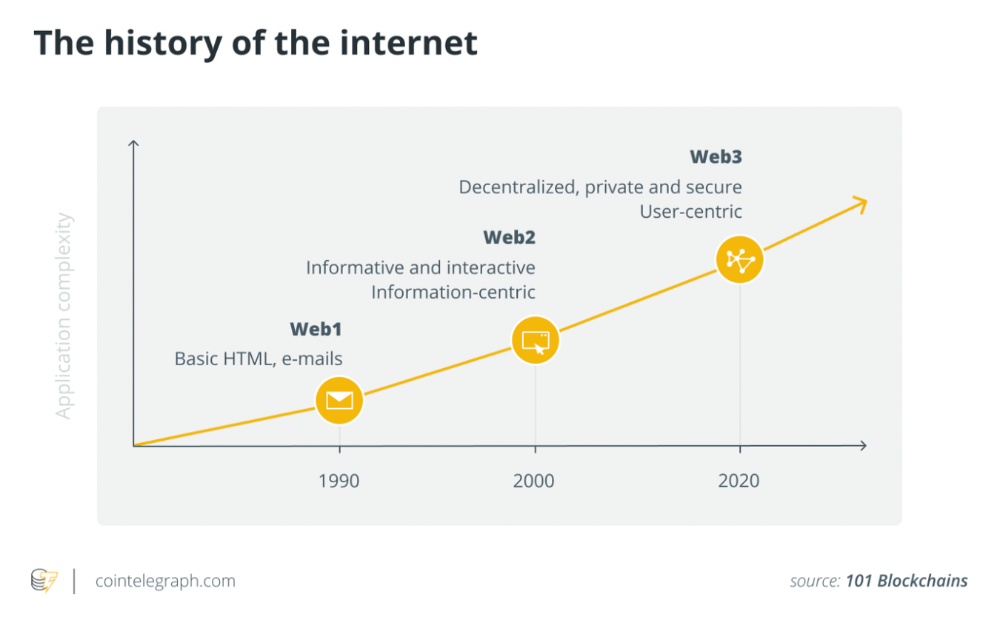 The Web3 paradigm of the creator economy intends to allow creators to construct their own independent "open economy" and directly monetize it without a third party.
If this approach succeeds, we may enter a new era of wealth creation where producers aren't only the products. New economies will emerge.
---
This article is a summary. To read the full post, click here.
Jack Shepherd
9 months ago
A Dog's Guide to Every Type of Zoom Call Participant
Are you one of these Zoom dogs?
The Person Who Is Apparently Always on Mute
Waffles thinks he can overpower the mute button by shouting loudly.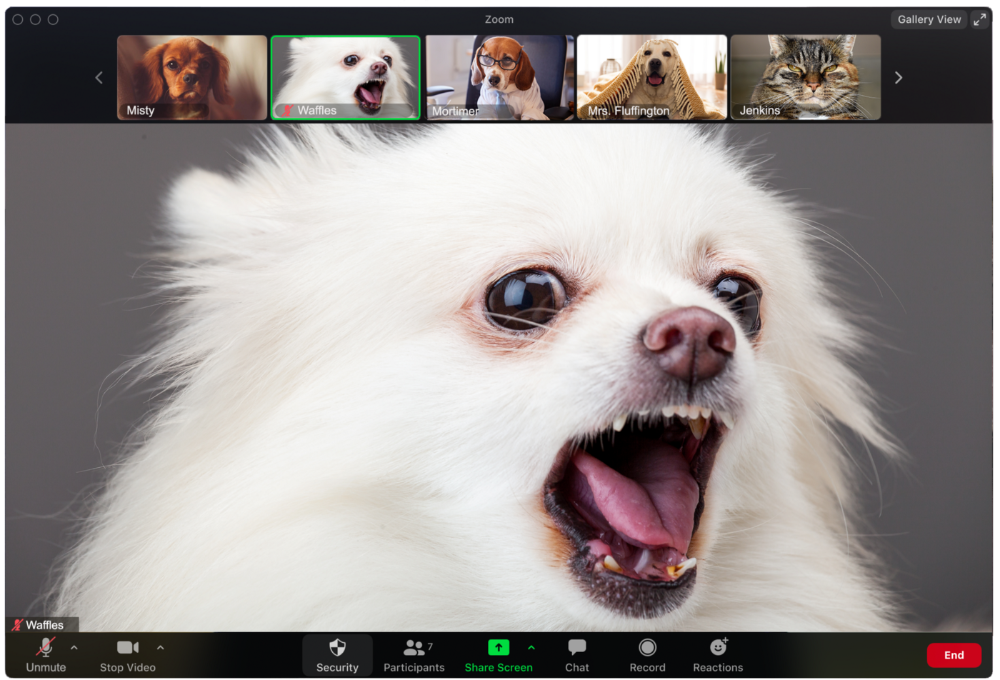 The person who believed their camera to be off
Barkley's used to remote work, but he hasn't mastered the "Stop Video" button. Everyone is affected.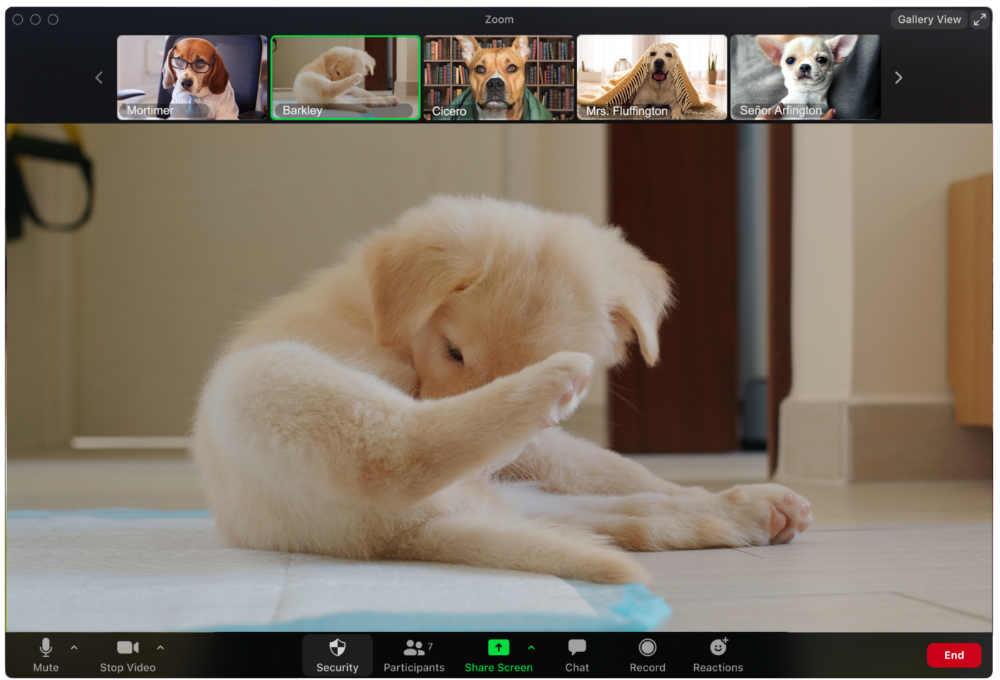 Who is driving for some reason, exactly?
Why is Pumpkin always late? Who knows? Shouldn't she be driving? If you could hear her over the freeway, she'd answer these questions.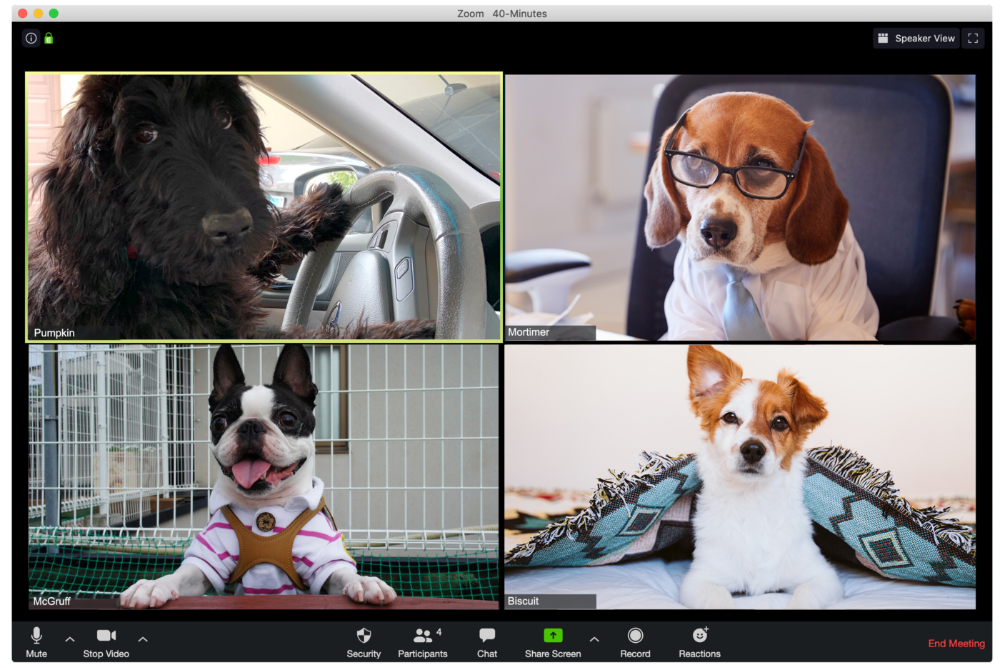 The Person With the Amazing Bookcase
Cicero likes to use SAT-words like "leverage" and "robust" in Zoom sessions, presumably from all the books he wants you to see behind him.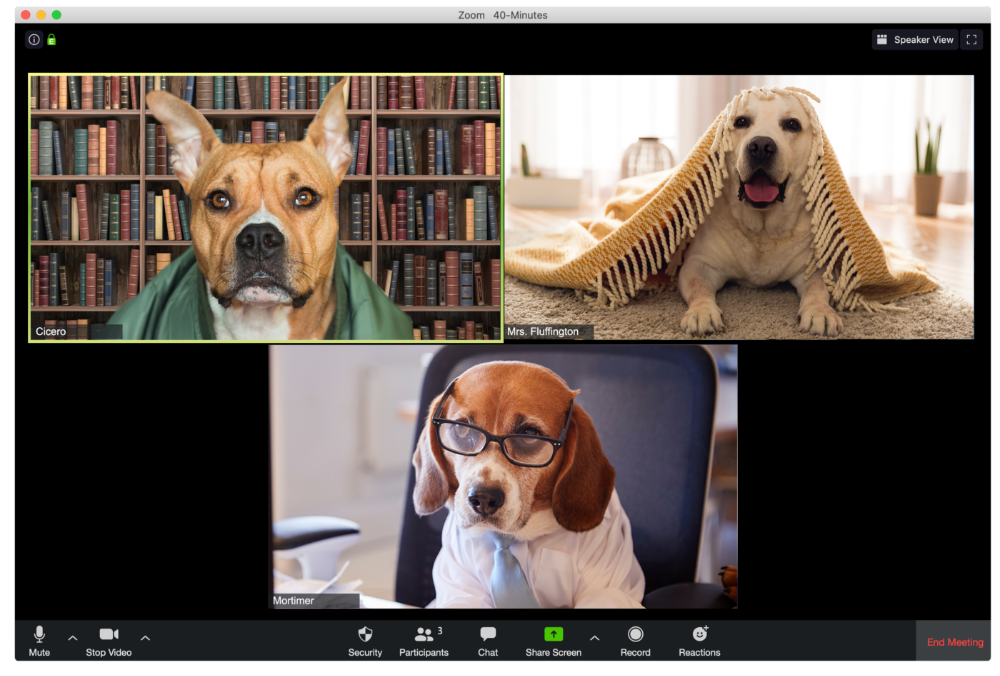 The Individual Who Is Unnecessarily Dressed
We hope Bandit is going somewhere beautiful after this meeting, or else he neglected the quarterly earnings report and is overcompensating to distract us.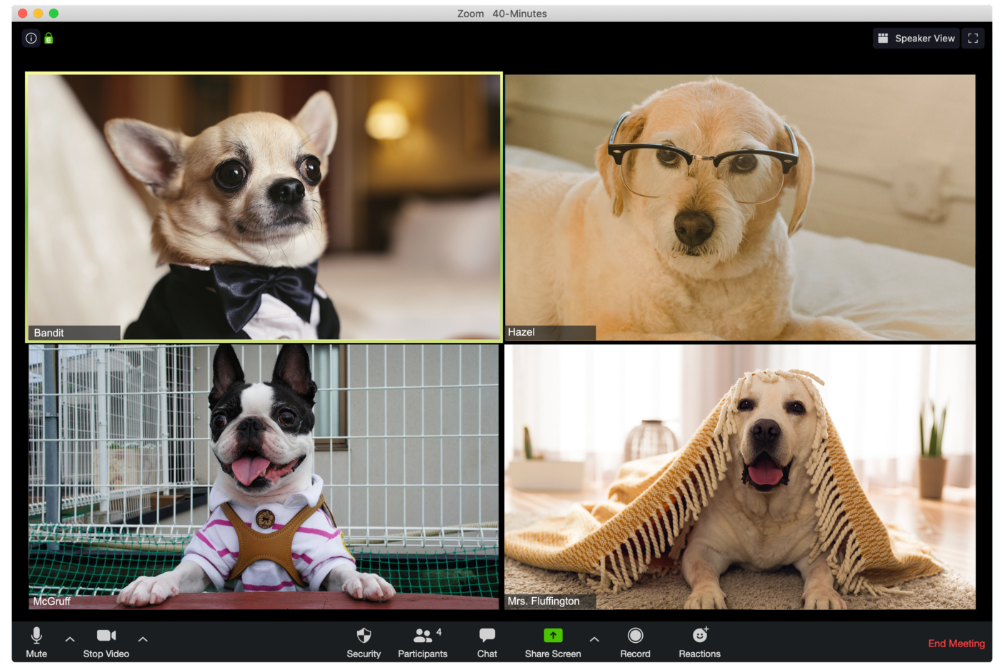 The person who works through lunch in between zoom calls
Barksworth has back-to-back meetings all day, so you can watch her eat while she talks.
The Person Who Is A Little Too Comfy
Hercules thinks Zoom meetings happen between sleeps. He'd appreciate everyone speaking more quietly.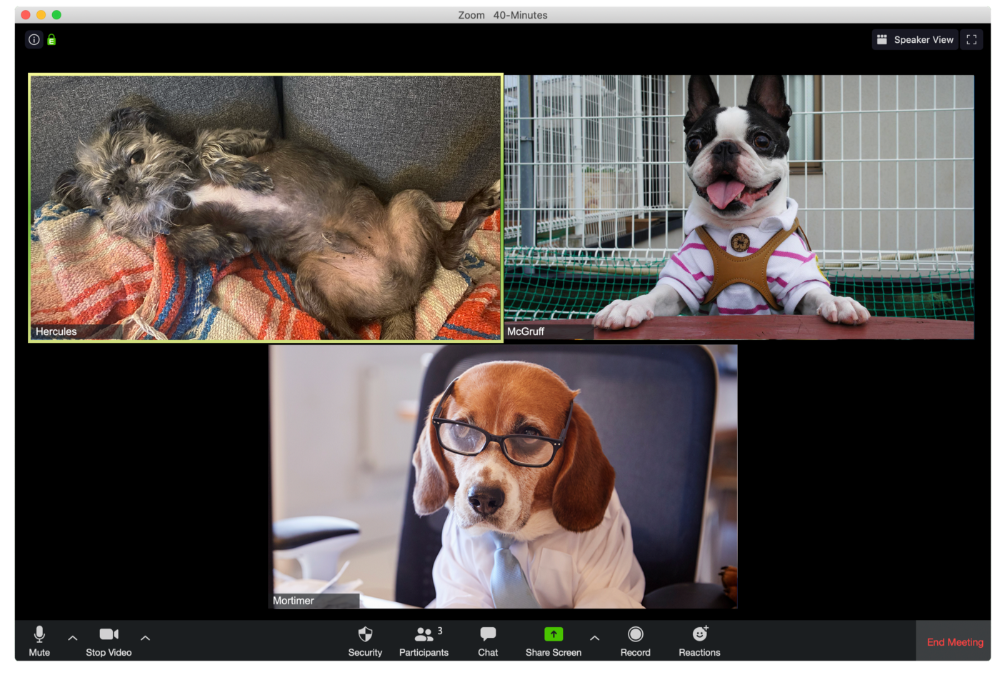 The Person Who Answered the Phone Outside
Frisbee has a gorgeous backyard and lives in a place with great weather year-round, and she wants you to think about that during the daily team huddle.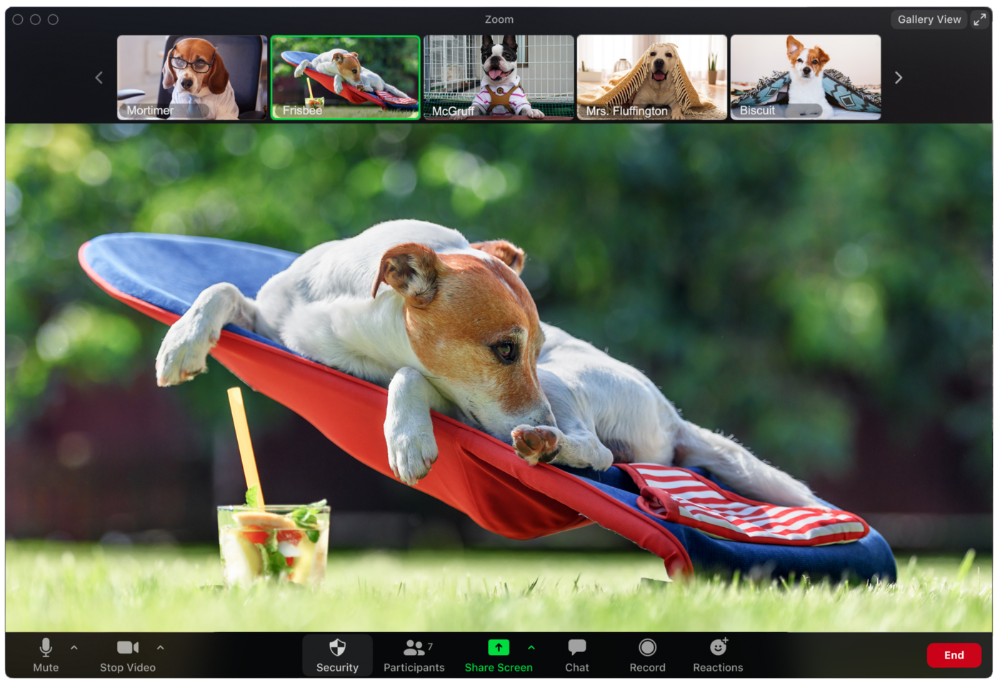 Who Wants You to Pay Attention to Their Pet
Snickers hasn't listened to you in 20 minutes unless you tell her how cute her kitten is.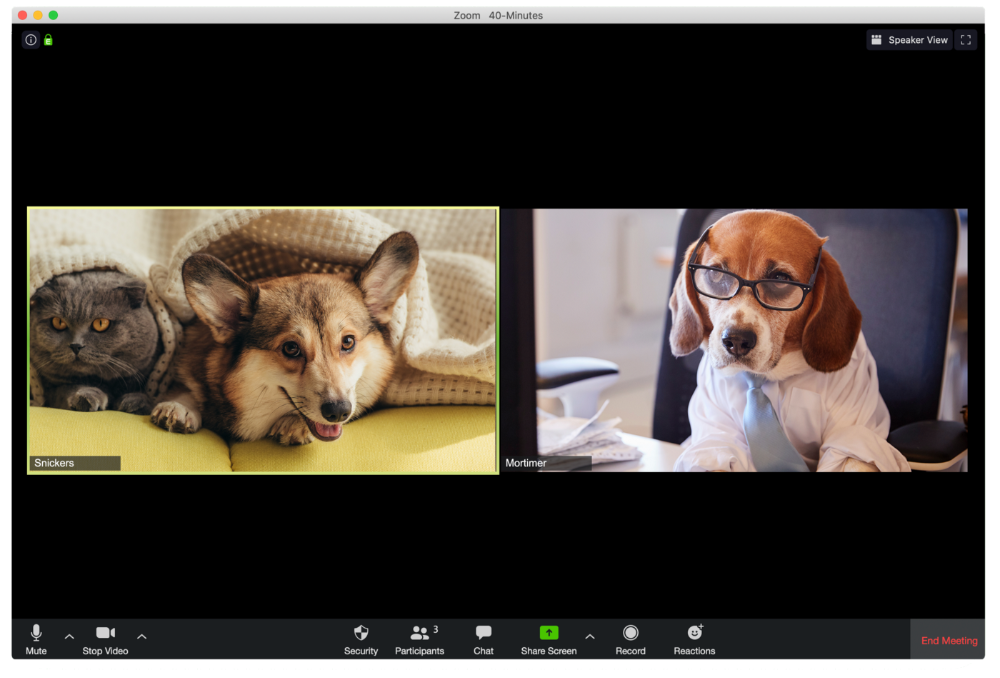 One who is, for some reason, positioned incorrectly on the screen
Nelson's meetings consist primarily of attempting to figure out how he positioned his laptop so absurdly.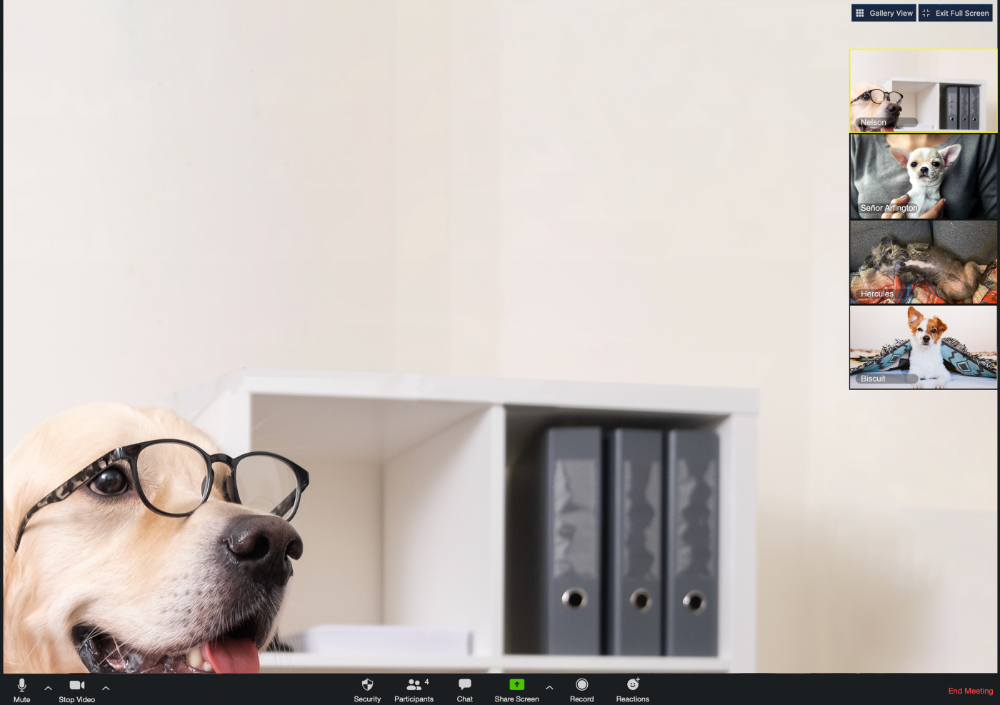 The person who says too many goodbyes
Zeus waves farewell like it's your first day of school while everyone else searches for the "Leave Meeting" button. It's nice.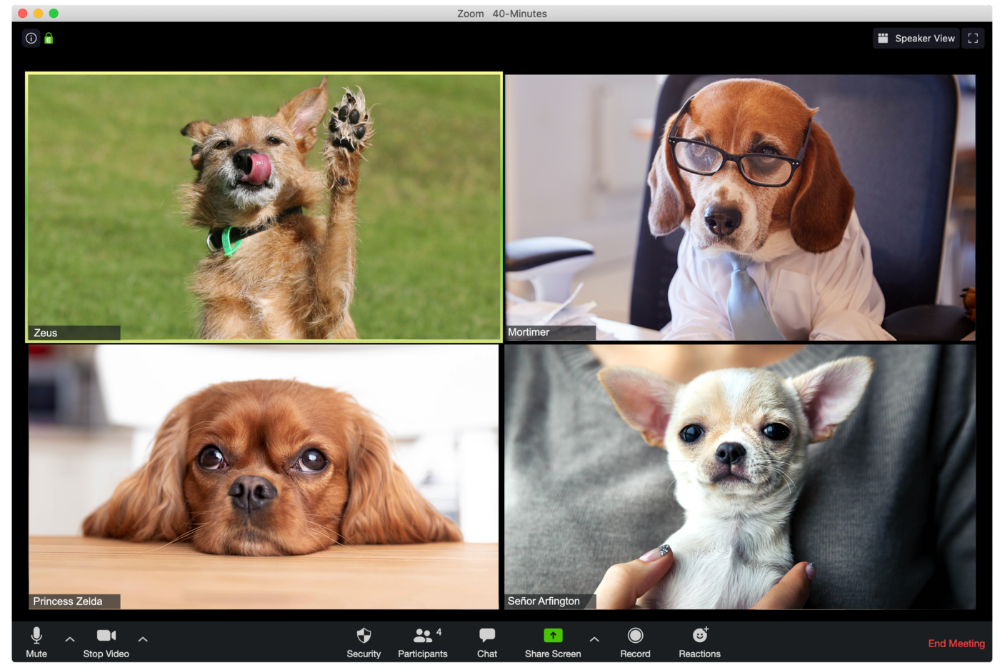 He who has a poor internet connection
Ziggy's connectivity problems continue... She gives a long speech as everyone waits awkwardly to inform her they missed it.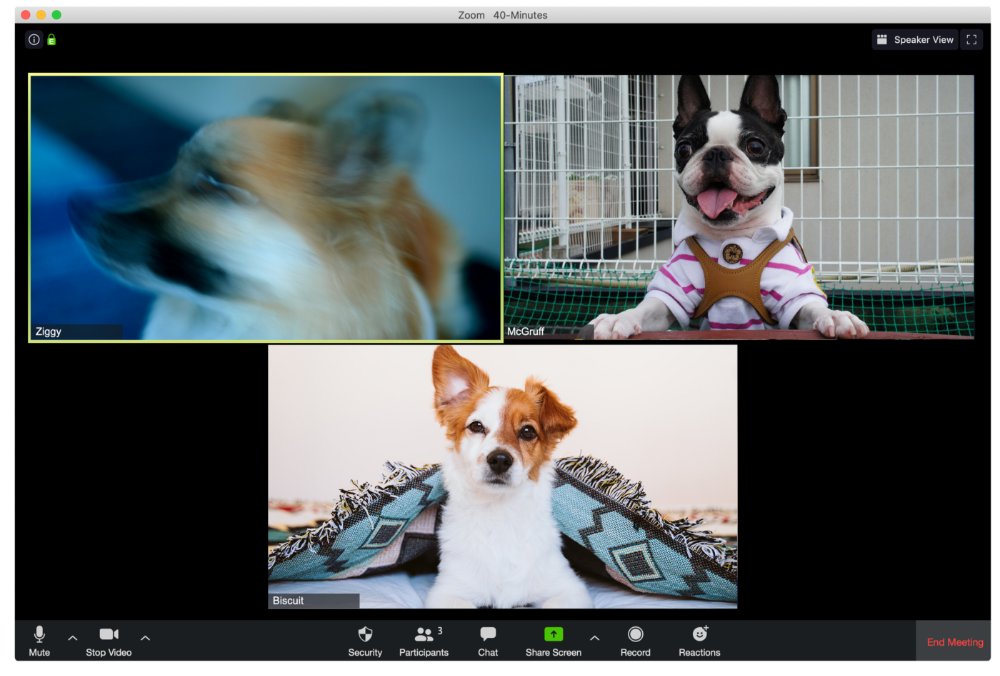 The Clearly Multitasking Person
Tinkerbell can play fetch during the monthly staff meeting if she works from home, but that's not a good idea.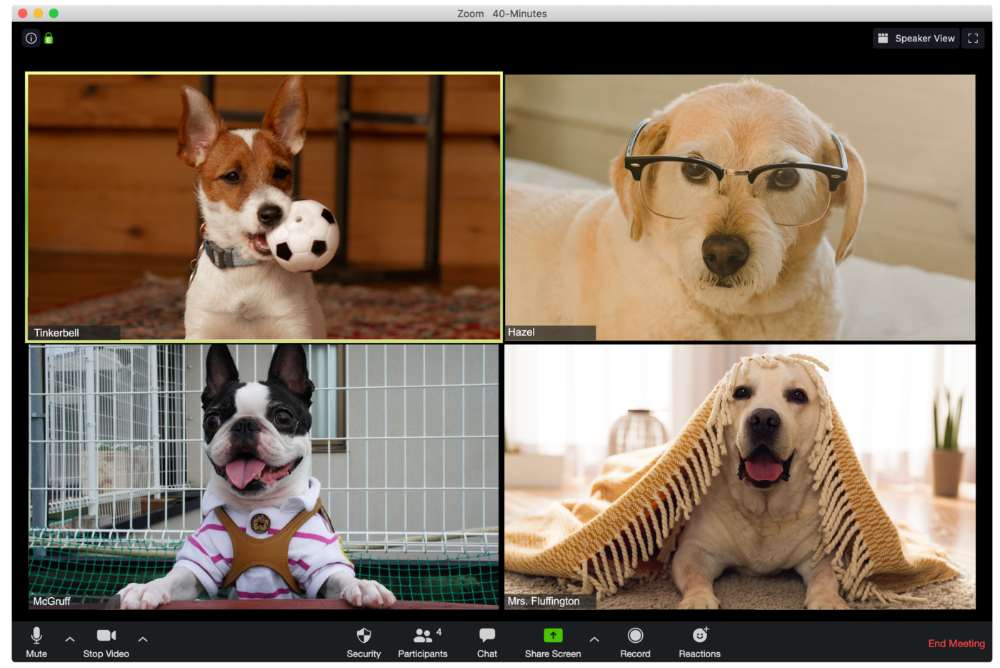 The Person Using Zoom as a Makeup and Hair Mirror
If Gail and Bob knew Zoom had a "hide self view" option, they'd be distraught.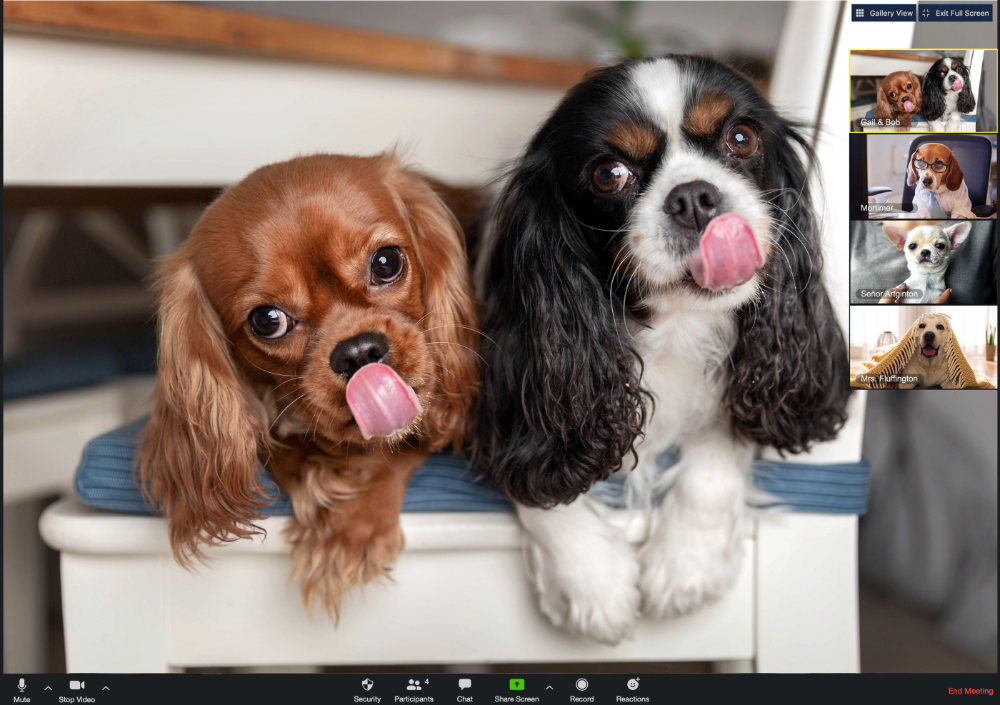 The person who feels at ease with simply leaving
Rusty bails when a Zoom conference is over. Rusty's concept is decent.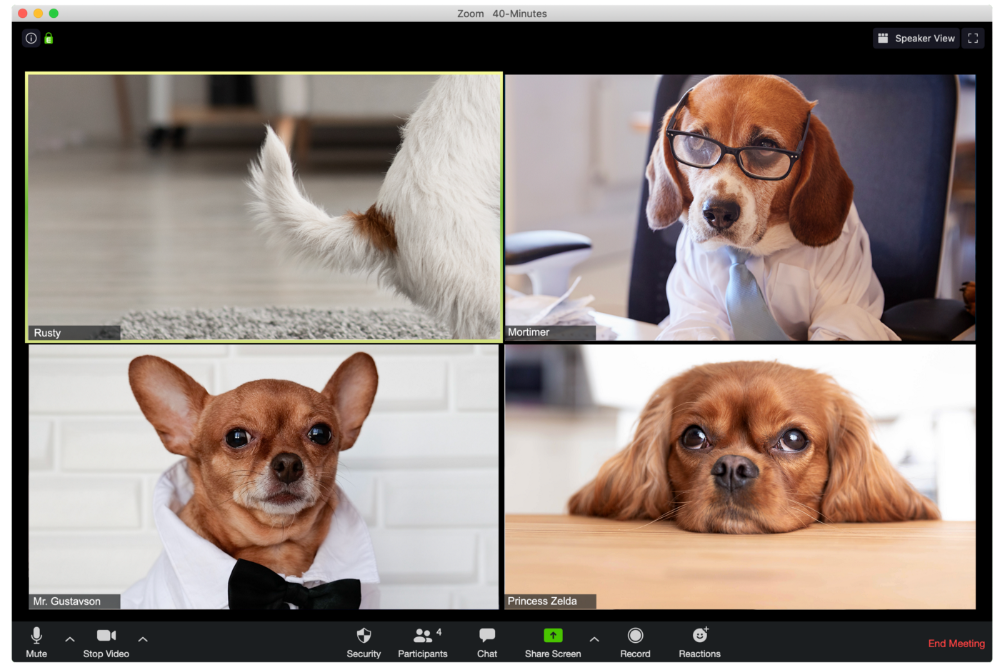 Why Are There So Few Startups in Japan?
Japan's startup challenge: 7 reasons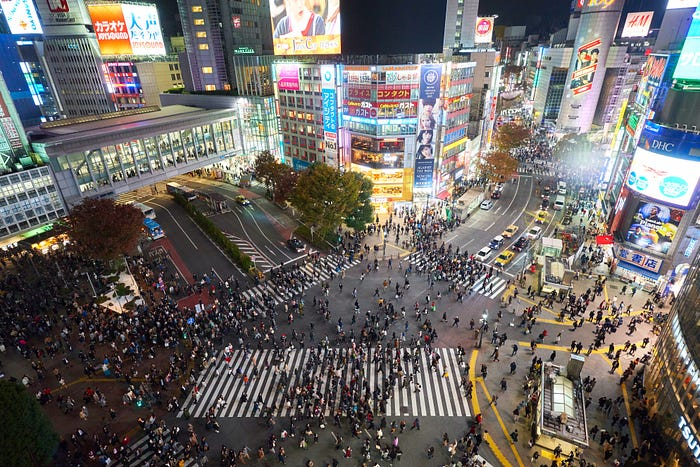 Every day, another Silicon Valley business is bought for a billion dollars, making its founders rich while growing the economy and improving consumers' lives.
Google, Amazon, Twitter, and Medium dominate our daily lives. Tesla automobiles and Moderna Covid vaccinations.
The startup movement started in Silicon Valley, California, but the rest of the world is catching up. Global startup buzz is rising. Except Japan.
644 of CB Insights' 1170 unicorns—successful firms valued at over $1 billion—are US-based. China follows with 302 and India third with 108.
Japan? 6!
1% of US startups succeed. The third-largest economy is tied with small Switzerland for startup success.
Mexico (8), Indonesia (12), and Brazil (12) have more successful startups than Japan (16). South Korea has 16. Yikes! Problem?
Why Don't Startups Exist in Japan More?
Not about money. Japanese firms invest in startups. To invest in startups, big Japanese firms create Silicon Valley offices instead of Tokyo.
Startups aren't the issue either. Local governments are competing to be Japan's Shirikon Tani, providing entrepreneurs financing, office space, and founder visas.
Startup accelerators like Plug and Play in Tokyo, Osaka, and Kyoto, the Startup Hub in Kobe, and Google for Startups are many.
Most of the companies I've encountered in Japan are either local offices of foreign firms aiming to expand into the Japanese market or small businesses offering local services rather than disrupting a staid industry with new ideas.
There must be a reason Japan can develop world-beating giant corporations like Toyota, Nintendo, Shiseido, and Suntory but not inventive startups.
Culture, obviously. Japanese culture excels in teamwork, craftsmanship, and quality, but it hates moving fast, making mistakes, and breaking things.
If you have a brilliant idea in Silicon Valley, quit your job, get money from friends and family, and build a prototype. To fund the business, you approach angel investors and VCs.
Most non-startup folks don't aware that venture capitalists don't want good, profitable enterprises. That's wonderful if you're developing a solid small business to consult, open shops, or make a specialty product. However, you must pay for it or borrow money. Venture capitalists want moon rockets. Silicon Valley is big or bust. Almost 90% will explode and crash. The few successes are remarkable enough to make up for the failures.
Silicon Valley's high-risk, high-reward attitude contrasts with Japan's incrementalism. Japan makes the best automobiles and cleanrooms, but it fails to produce new items that grow the economy.
Changeable? Absolutely. But, what makes huge manufacturing enterprises successful and what makes Japan a safe and comfortable place to live are inextricably connected with the lack of startups.
Barriers to Startup Development in Japan
These are the 7 biggest obstacles to Japanese startup success.
Unresponsive Employment Market
While the lifelong employment system in Japan is evolving, the average employee stays at their firm for 12 years (15 years for men at large organizations) compared to 4.3 years in the US. Seniority, not experience or aptitude, determines career routes, making it tough to quit a job to join a startup and then return to corporate work if it fails.
Conservative Buyers
Even if your product is buggy and undocumented, US customers will migrate to a cheaper, superior one. Japanese corporations demand perfection from their trusted suppliers and keep with them forever. Startups need income fast, yet product evaluation takes forever.
Failure intolerance
Japanese business failures harm lives. Failed forever. It hinders risk-taking. Silicon Valley embraces failure. Build another startup if your first fails. Build a third if that fails. Every setback is viewed as a learning opportunity for success.
4. No Corporate Purchases
Silicon Valley industrial giants will buy fast-growing startups for a lot of money. Many huge firms have stopped developing new goods and instead buy startups after the product is validated.
Japanese companies prefer in-house product development over startup acquisitions. No acquisitions mean no startup investment and no investor reward.
Startup investments can also be monetized through stock market listings. Public stock listings in Japan are risky because the Nikkei was stagnant for 35 years while the S&P rose 14x.
5. Social Unity Above Wealth
In Silicon Valley, everyone wants to be rich. That creates a competitive environment where everyone wants to succeed, but it also promotes fraud and societal problems.
Japan values communal harmony above individual success. Wealthy folks and overachievers are avoided. In Japan, renegades are nearly impossible.
6. Rote Learning Education System
Japanese high school graduates outperform most Americans. Nonetheless, Japanese education is known for its rote memorization. The American system, which fails too many kids, emphasizes creativity to create new products.
Immigration.
Immigrants start 55% of successful Silicon Valley firms. Some come for university, some to escape poverty and war, and some are recruited by Silicon Valley startups and stay to start their own.
Japan is difficult for immigrants to start a business due to language barriers, visa restrictions, and social isolation.
How Japan Can Promote Innovation
Patchwork solutions to deep-rooted cultural issues will not work. If customers don't buy things, immigration visas won't aid startups. Startups must have a chance of being acquired for a huge sum to attract investors. If risky startups fail, employees won't join.
Will Japan never have a startup culture?
Once a consensus is reached, Japan changes rapidly. A dwindling population and standard of living may lead to such consensus.
Toyota and Sony were firms with renowned founders who used technology to transform the world. Repeatable.
Silicon Valley is flawed too. Many people struggle due to wealth disparities, job churn and layoffs, and the tremendous ups and downs of the economy caused by stock market fluctuations.
The founders of the 10% successful startups are heroes. The 90% that fail and return to good-paying jobs with benefits are never mentioned.
Silicon Valley startup culture and Japanese corporate culture are opposites. Each have pros and cons. Big Japanese corporations make the most reliable, dependable, high-quality products yet move too slowly. That's good for creating cars, not social networking apps.
Can innovation and success be encouraged without eroding social cohesion? That can motivate software firms to move fast and break things while recognizing the beauty and precision of expert craftsmen? A hybrid culture where Japan can make the world's best and most original items. Hopefully.
You might also like
Steffan Morris Hernandez
4 months ago
10 types of cognitive bias to watch out for in UX research & design
10 biases in 10 visuals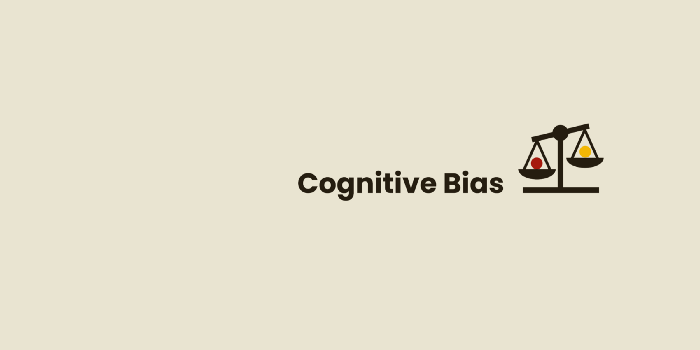 Cognitive biases are crucial for UX research, design, and daily life. Our biases distort reality.
After learning about biases at my UX Research bootcamp, I studied Erika Hall's Just Enough Research and used the Nielsen Norman Group's wealth of information. 10 images show my findings.
1. Bias in sampling
Misselection of target population members causes sampling bias. For example, you are building an app to help people with food intolerances log their meals and are targeting adult males (years 20-30), adult females (ages 20-30), and teenage males and females (ages 15-19) with food intolerances. However, a sample of only adult males and teenage females is biased and unrepresentative.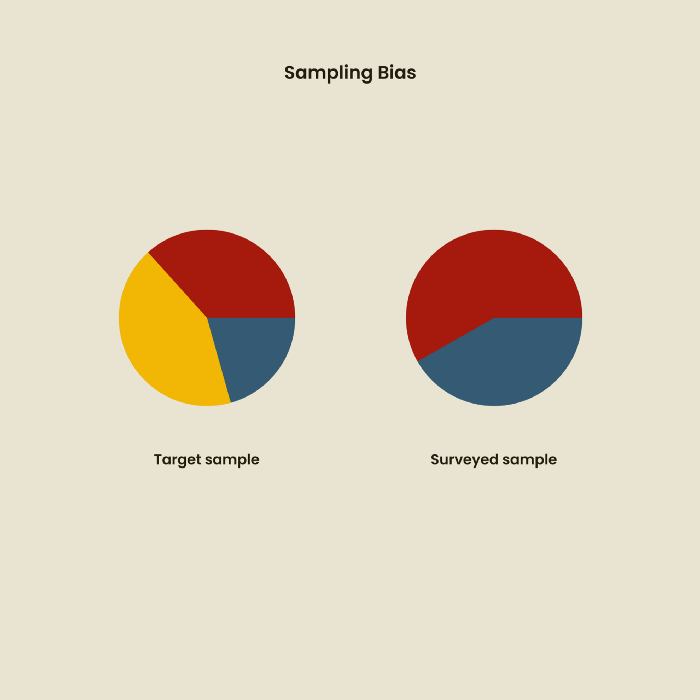 2. Sponsor Disparity
Sponsor bias occurs when a study's findings favor an organization's goals. Beware if X organization promises to drive you to their HQ, compensate you for your time, provide food, beverages, discounts, and warmth. Participants may endeavor to be neutral, but incentives and prizes may bias their evaluations and responses in favor of X organization.
In Just Enough Research, Erika Hall suggests describing the company's aims without naming it.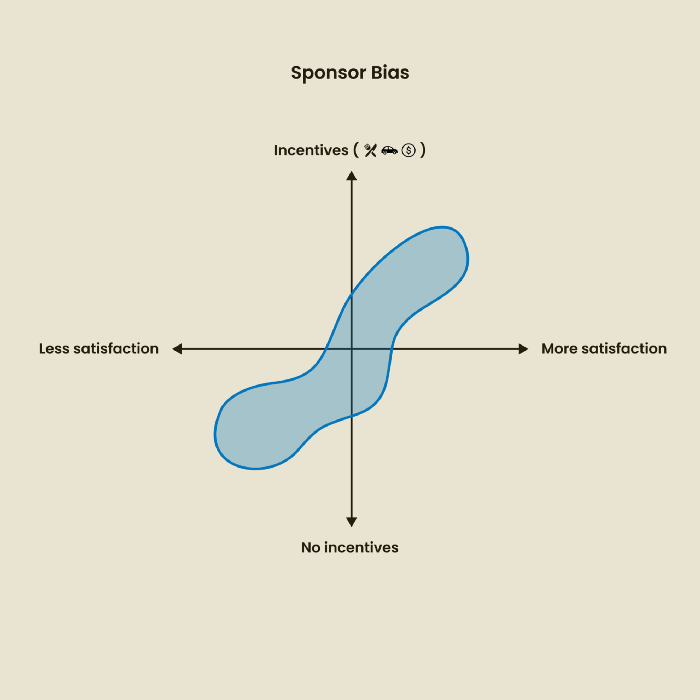 Third, False-Consensus Bias
False-consensus bias is when a person thinks others think and act the same way. For instance, if a start-up designs an app without researching end users' needs, it could fail since end users may have different wants. https://www.nngroup.com/videos/false-consensus-effect/
Working directly with the end user and employing many research methodologies to improve validity helps lessen this prejudice. When analyzing data, triangulation can boost believability.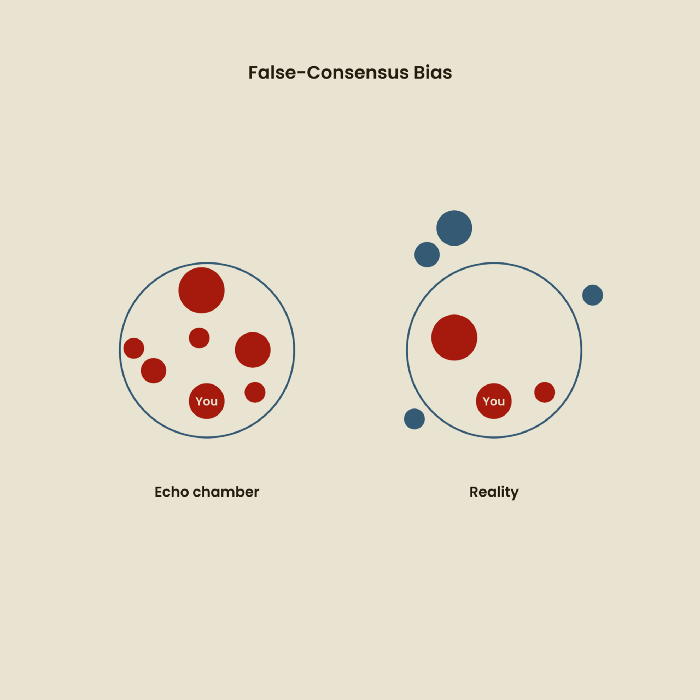 Bias of the interviewer
I struggled with this bias during my UX research bootcamp interviews. Interviewing neutrally takes practice and patience. Avoid leading questions that structure the story since the interviewee must interpret them. Nodding or smiling throughout the interview may subconsciously influence the interviewee's responses.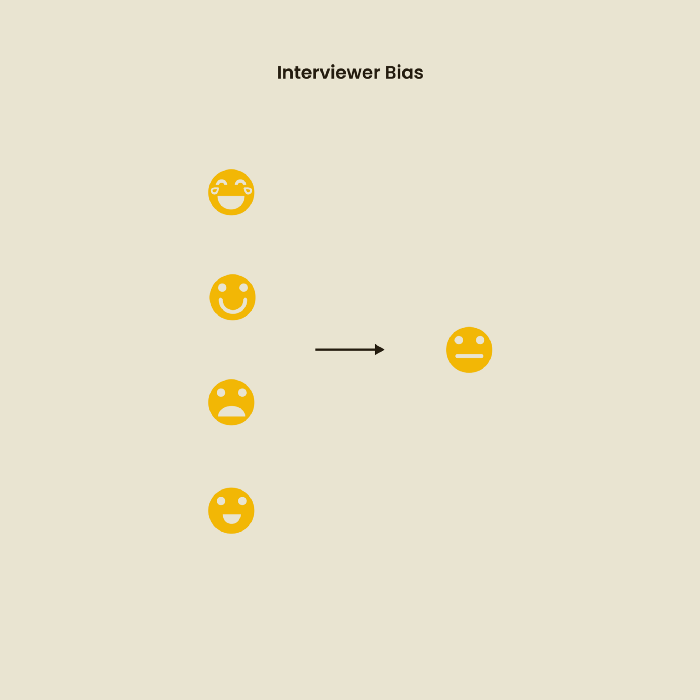 The Curse of Knowledge
The curse of knowledge occurs when someone expects others understand a subject as well as they do. UX research interviews and surveys should reduce this bias because technical language might confuse participants and harm the research. Interviewing participants as though you are new to the topic may help them expand on their replies without being influenced by the researcher's knowledge.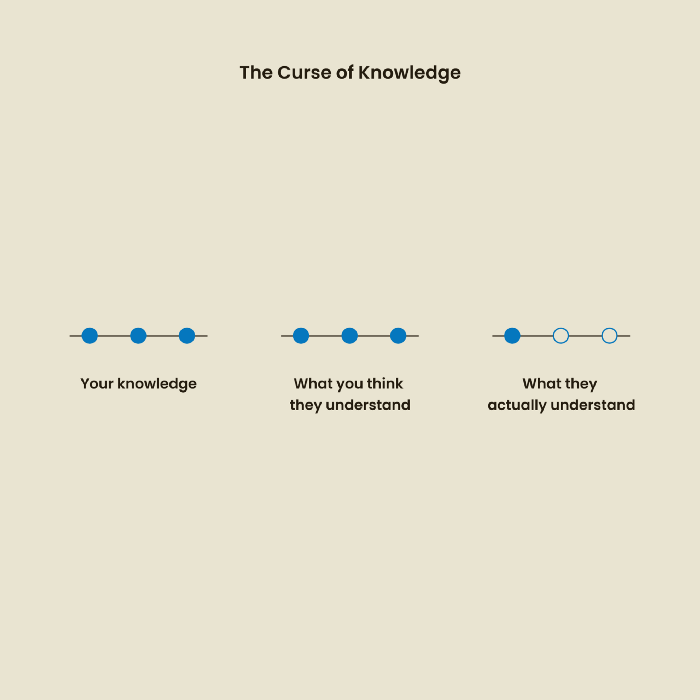 Confirmation Bias
Most prevalent bias. People highlight evidence that supports their ideas and ignore data that doesn't. The echo chamber of social media creates polarization by promoting similar perspectives.
A researcher with confirmation bias may dismiss data that contradicts their research goals. Thus, the research or product may not serve end users.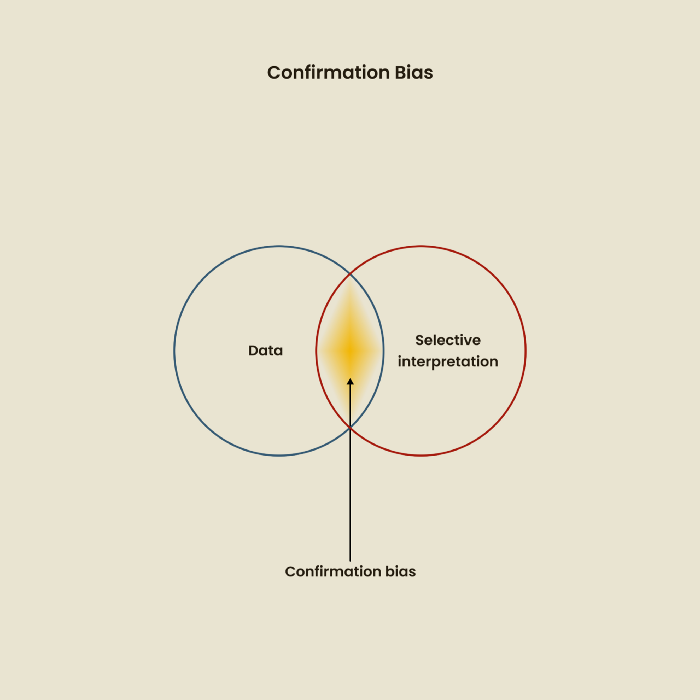 Design biases
UX Research design bias pertains to study construction and execution. Design bias occurs when data is excluded or magnified based on human aims, assumptions, and preferences.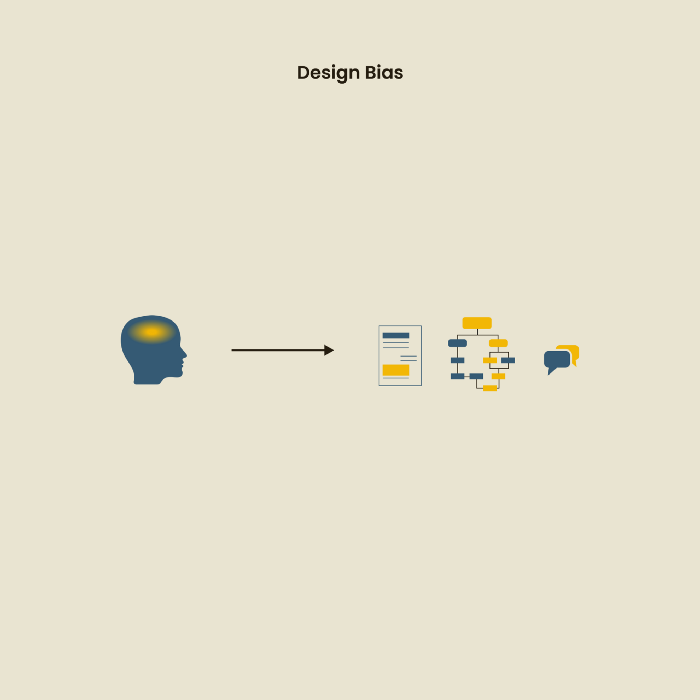 The Hawthorne Impact
Remember when you behaved differently while the teacher wasn't looking? When you behaved differently without your parents watching? A UX research study's Hawthorne Effect occurs when people modify their behavior because you're watching. To escape judgment, participants may act and speak differently.
To avoid this, researchers should blend into the background and urge subjects to act alone.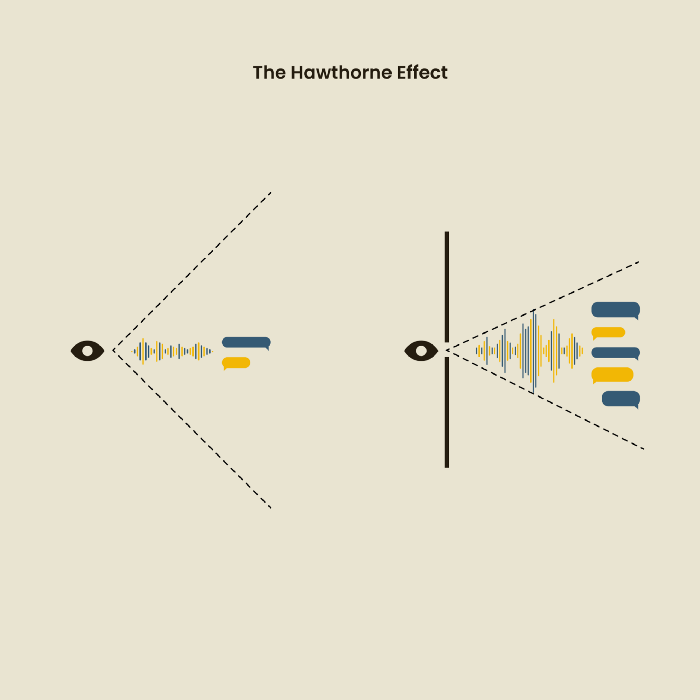 The bias against social desire
People want to belong to escape rejection and hatred. Research interviewees may mislead or slant their answers to avoid embarrassment. Researchers should encourage honesty and confidentiality in studies to address this. Observational research may reduce bias better than interviews because participants behave more organically.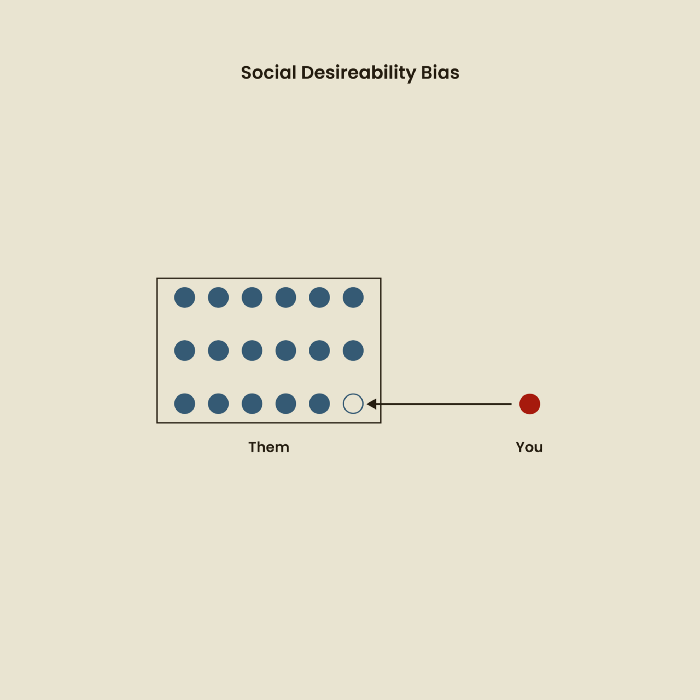 Relative Time Bias
Humans tend to appreciate recent experiences more. Consider school. Say you failed a recent exam but did well in the previous 7 exams. Instead, you may vividly recall the last terrible exam outcome.
If a UX researcher relies their conclusions on the most recent findings instead of all the data and results, recency bias might occur.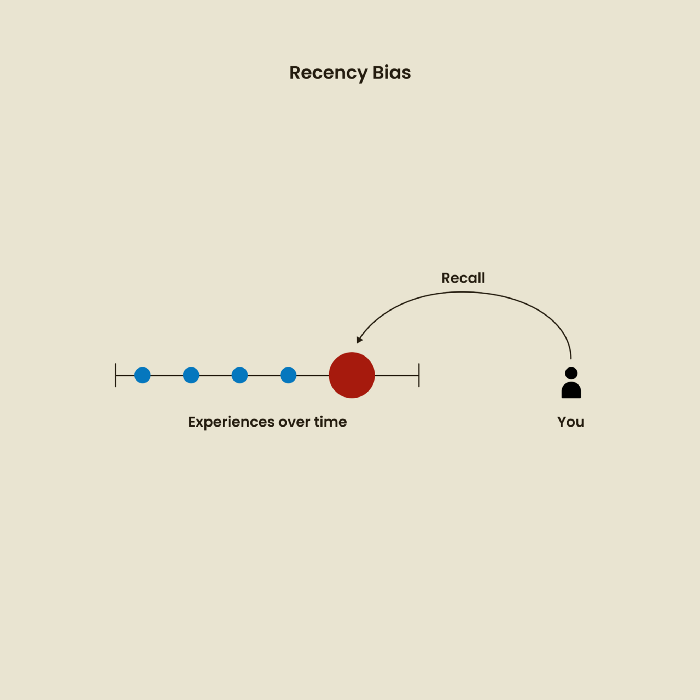 I hope you liked learning about UX design, research, and real-world biases.
Kaitlin Fritz
9 months ago
The Entrepreneurial Chicken and Egg
University entrepreneurship is like a Willy Wonka Factory of ideas. Classes, roommates, discussions, and the cafeteria all inspire new ideas. I've seen people establish a business without knowing its roots.
Chicken or egg? On my mind: I've asked university founders around the world whether the problem or solution came first.
The Problem
One African team I met started with the "instant noodles" problem in their academic ecosystem. Many of us have had money issues in college, which may have led to poor nutritional choices.
Many university students in a war-torn country ate quick noodles or pasta for dinner.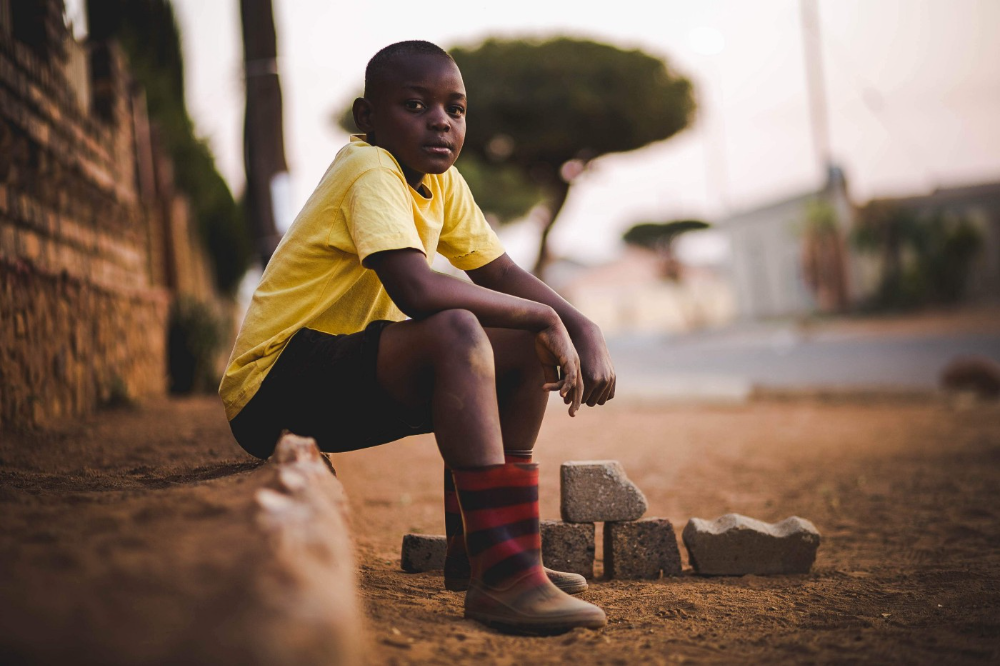 Noodles required heat, water, and preparation in the boarding house. Unreliable power from one hot plate per blue moon. What's healthier, easier, and tastier than sodium-filled instant pots?
BOOM. They were fixing that. East African kids need affordable, nutritious food.
This is a real difficulty the founders faced every day with hundreds of comrades.
This sparked their serendipitous entrepreneurial journey and became their business's cornerstone.
The Solution
I asked a UK team about their company idea. They said the solution fascinated them.
The crew was fiddling with social media algorithms. Why are some people more popular? They were studying platforms and social networks, which offered a way for them.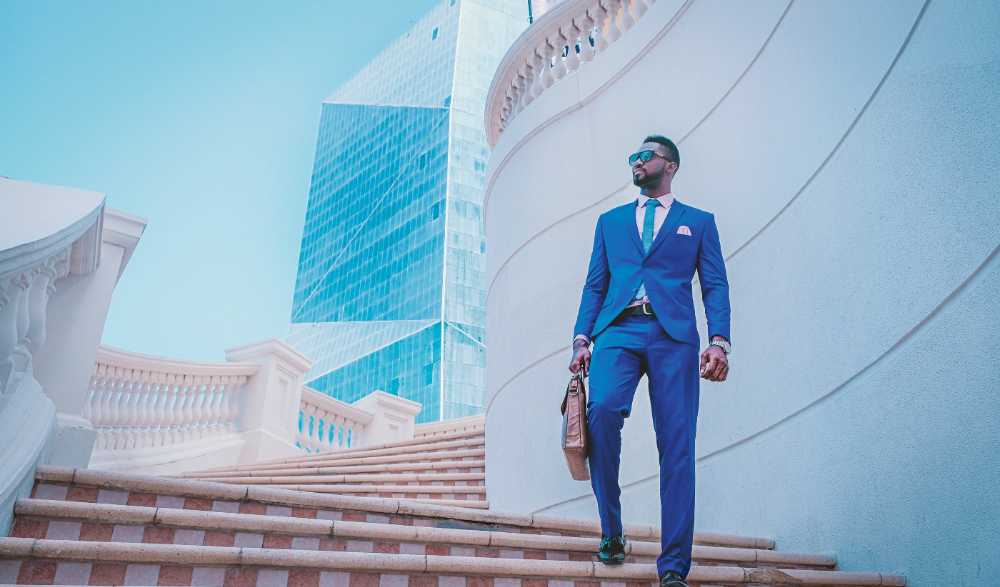 Solving a problem? Yes. Long nights of university research lead them to it. Is this like world hunger? Social media influencers confront this difficulty regularly.
It made me ponder something. Is there a correct response?
In my heart, yes, but in my head…maybe?
I believe you should lead with empathy and embrace the problem, not the solution. Big or small, businesses should solve problems. This should be your focus. This is especially true when building a social company with an audience in mind.
Philosophically, invention and innovation are occasionally accidental. Also not penalized. Think about bugs and the creation of Velcro, or the inception of Teflon. They tackle difficulties we overlook. The route to the problem may look different, but there is a path there.
There's no golden ticket to the Chicken-Egg debate, but I'll keep looking this summer.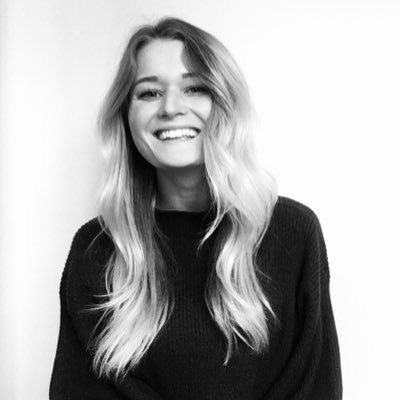 Camilla Dudley
10 months ago
How to gain Twitter followers: A 101 Guide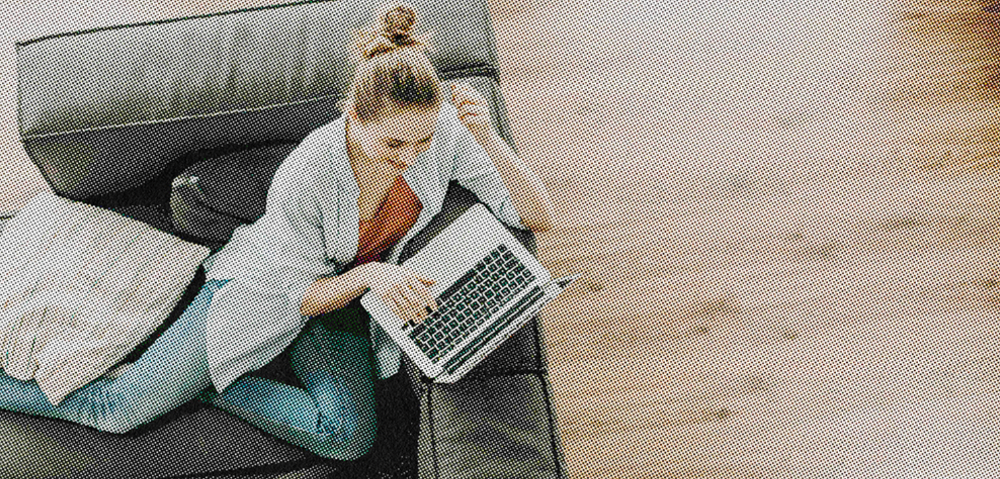 No wonder brands use Twitter to reach their audience. 53% of Twitter users buy new products first. 
Twitter growth does more than make your brand look popular. It helps clients trust your business. It boosts your industry standing. It shows clients, prospects, and even competitors you mean business.
How can you naturally gain Twitter followers?
Share useful information

Post visual content

Tweet consistently

Socialize

Spread your @name everywhere.

Use existing customers

Promote followers
Share useful information
Twitter users join conversations and consume material. To build your followers, make sure your material appeals to them and gives value, whether it's sales, product lessons, or current events.
Use Twitter Analytics to learn what your audience likes.
Explore popular topics by utilizing relevant keywords and hashtags. Check out this post on how to use Twitter trends.
Post visual content
97% of Twitter users focus on images, so incorporating media can help your Tweets stand out. Visuals and videos make content more engaging and memorable.
Tweet often
Your audience should expect regular content updates. Plan your ideas and tweet during crucial seasons and events with a content calendar.
Socialize
Twitter connects people. Do more than tweet. Follow industry leaders. Retweet influencers, engage with thought leaders, and reply to mentions and customers to boost engagement.
Micro-influencers can promote your brand or items. They can help you gain new audiences' trust.
Spread your @name everywhere.
Maximize brand exposure. Add a follow button on your website, link to it in your email signature and newsletters, and promote it on business cards or menus.
Use existing customers
Emails can be used to find existing Twitter clients. Upload your email contacts and follow your customers on Twitter to start a dialogue.
Promote followers
Run a followers campaign to boost your organic growth. Followers campaigns promote your account to a particular demographic, and you only pay when someone follows you.
Consider short campaigns to enhance momentum or an always-on campaign to gain new followers.
Increasing your brand's Twitter followers takes effort and experimentation, but the payback is huge.
👋 Follow me on twitter