More on Leadership
Christian Soschner
1 year ago
Steve Jobs' Secrets Revealed
From 1984 until 2011, he ran Apple using the same template.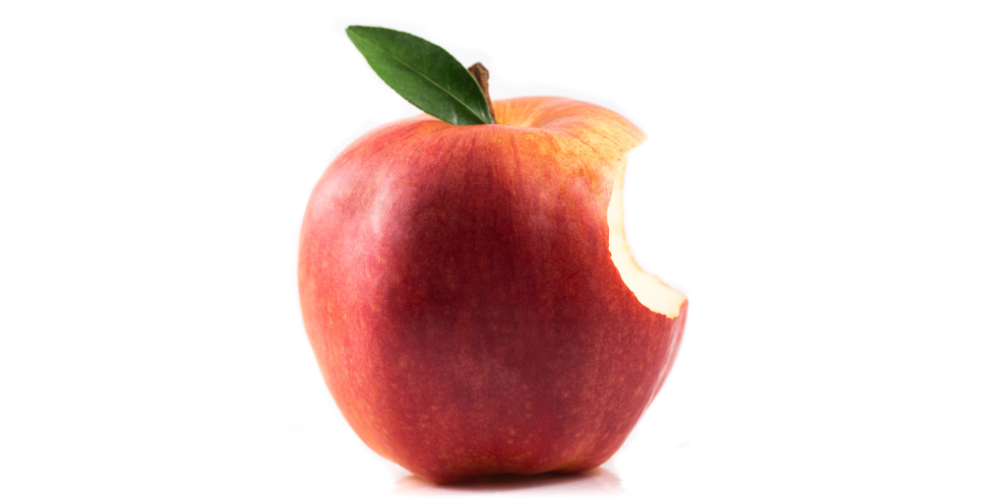 What is a founder CEO's most crucial skill?
Presentation, communication, and sales
As a Business Angel Investor, I saw many pitch presentations and met with investors one-on-one to promote my companies.
There is always the conception of "Investors have to invest," so there is no need to care about the presentation.
It's false. Nobody must invest. Many investors believe that entrepreneurs must convince them to invest in their business.
Sometimes — like in 2018–2022 — too much money enters the market, and everyone makes good money.
Do you recall the Buy Now, Pay Later Movement? This amazing narrative had no return potential. Only buyers who couldn't acquire financing elsewhere shopped at these companies.
Klarna's failing business concept led to high valuations.
Investors become more cautious when the economy falters. 2022 sees rising inflation, interest rates, wars, and civil instability. It's like the apocalypse's four horsemen have arrived.
---
Storytelling is important in rough economies.
When investors draw back, how can entrepreneurs stand out?
In Q2/2022, every study I've read said:
Investors cease investing
Deals are down in almost all IT industries from previous quarters.
What do founders need to do?
Differentiate yourself.
Storytelling talents help.
---
The Steve Jobs Way
Every time I watch a Steve Jobs presentation, I'm enthralled.
I'm a techie. Everything technical interests me. But, I skim most presentations.
What's Steve Jobs's secret?
Steve Jobs created Apple in 1976 and made it a profitable software and hardware firm in the 1980s. Macintosh goods couldn't beat IBM's. This mistake sacked him in 1985.
Before rejoining Apple in 1997, Steve Jobs founded Next Inc. and Pixar.
From then on, Apple became America's most valuable firm.
Steve Jobs understood people's needs. He said:
"People don't know what they want until you show it to them. That's why I never rely on market research. Our task is to read things that are not yet on the page."
In his opinion, people talk about problems. A lot. Entrepreneurs must learn what the population's pressing problems are and create a solution.
Steve Jobs showed people what they needed before they realized it.
I'll explain:
---
Present a Big Vision
Steve Jobs starts every presentation by describing his long-term goals for Apple.
1984's Macintosh presentation set up David vs. Goliath. In a George Orwell-style dystopia, IBM computers were bad. It was 1984.
Apple will save the world, like Jedis.
Why do customers and investors like Big Vision?
People want a wider perspective, I think. Humans love improving the planet.
Apple users often cite emotional reasons for buying the brand.
Revolutionizing several industries with breakthrough inventions
---
Establish Authority
Everyone knows Apple in 2022. It's hard to find folks who confuse Apple with an apple around the world.
Apple wasn't as famous as it is today until Steve Jobs left in 2011.
Most entrepreneurs lack experience. They may market their company or items to folks who haven't heard of it.
Steve Jobs presented the company's historical accomplishments to overcome opposition.
In his presentation of the first iPhone, he talked about the Apple Macintosh, which altered the computing sector, and the iPod, which changed the music industry.
People who have never heard of Apple feel like they're seeing a winner. It raises expectations that the new product will be game-changing and must-have.
---
The Big Reveal
A pitch or product presentation always has something new.
Steve Jobs doesn't only demonstrate the product. I don't think he'd skip the major point of a company presentation.
He consistently discusses present market solutions, their faults, and a better consumer solution.
No solution exists yet.
It's a multi-faceted play:
It's comparing the new product to something familiar. This makes novelty and the product more relatable.

Describe a desirable solution.

He's funny. He demonstrated an iPod with an 80s phone dial in his iPhone presentation.
Then he reveals the new product. Macintosh presented itself.
---
Show the benefits
He outlines what Apple is doing differently after demonstrating the product.
How do you distinguish from others? The Big Breakthrough Presentation.
A few hundred slides might list all benefits.
Everyone would fall asleep. Have you ever had similar presentations?
When the brain is overloaded with knowledge, the limbic system changes to other duties, like lunch planning.
What should a speaker do? There's a classic proverb:
"Tell me and I forget, teach me and I may remember, involve me and I learn" (— Not Benjamin Franklin).
Steve Jobs showcased the product live.
Again, using ordinary scenarios to highlight the product's benefits makes it relatable.
The 2010 iPad Presentation uses this technique.
---
Invite the Team and Let Them Run the Presentation
CEOs spend most time outside the organization. Many companies elect to have only one presenter.
It sends the incorrect message to investors. Product presentations should always include the whole team.
Let me explain why.
Companies needing investment money frequently have shaky business strategies or no product-market fit or robust corporate structure.
Investors solely bet on a team's ability to implement ideas and make a profit.
Early team involvement helps investors understand the company's drivers. Travel costs are worthwhile.
But why for product presentations?
Presenters of varied ages, genders, social backgrounds, and skillsets are relatable. CEOs want relatable products.
Some customers may not believe a white man's message. A black woman's message may be more accepted.
Make the story relatable when you have the best product that solves people's concerns.
---
Best example: 1984 Macintosh presentation with development team panel.
What is the largest error people make when companies fail?
Saving money on the corporate and product presentation.
Invite your team to five partner meetings when five investors are shortlisted.
Rehearse the presentation till it's natural. Let the team speak.
Successful presentations require structure, rehearsal, and a team. Steve Jobs nailed it.
Is it bad of me to want our portfolio companies to generate greater returns for outside investors than they did for us as venture capitalists?
Wishing for Lasting Companies, Not Penny Stocks or Goodwill Write-Downs
Get me a NASCAR-style company-logoed cremation urn (notice to the executor of my will, theres gonna be a lot of weird requests). I believe in working on projects that would be on your tombstone. As the Homebrew logo is tattooed on my shoulder, expanding the portfolio to my posthumous commemoration is easy. But this isn't an IRR victory lap; it's a hope that the firms we worked for would last beyond my lifetime.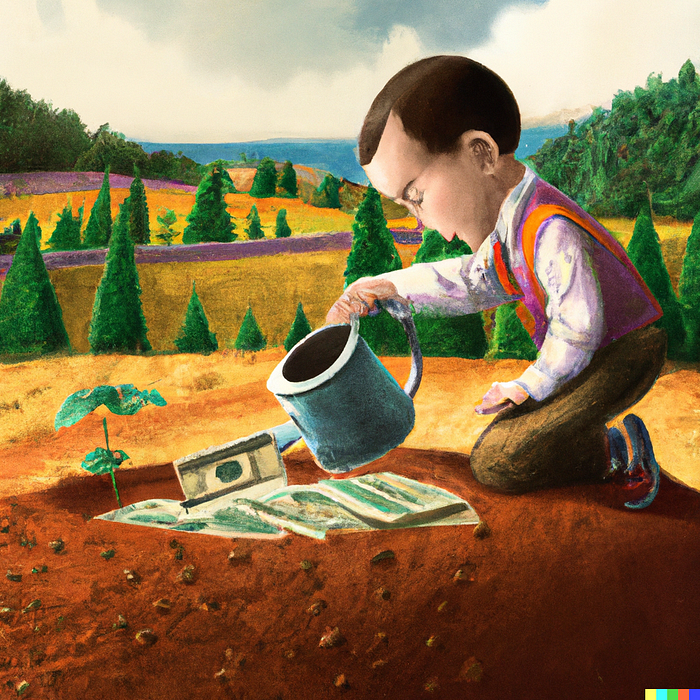 Venture investors too often take credit or distance themselves from startups based on circumstances. Successful companies tell stories of crucial introductions, strategy conversations, and other value. Defeats Even whether our term involves Board service or systematic ethical violations, I'm just a little investment, so there's not much I can do. Since I'm guilty, I'm tossing stones from within the glass home (although we try to own our decisions through the lifecycle).
Post-exit company trajectories are usually unconfounded. Off the cap table, no longer a shareholder (or a diminishing one as you sell off/distribute), eventually leaving the Board. You can cheer for the squad or forget about it, but you've freed the corporation and it's back to portfolio work.
As I look at the downward track of most SPACs and other tarnished IPOs from the last few years, I wonder how I would feel if those were my legacy. Is my job done? Yes. When investing in a business, the odds are against it surviving, let alone thriving and being able to find sunlight. SPAC sponsors, institutional buyers, retail investments. Free trade in an open market is their right. Risking and losing capital is the system working! But
We were lead or co-lead investors in our first three funds, but as additional VCs joined the company, we were pushed down the cap table. Voting your shares rarely matters; supporting the firm when they need it does. Being valuable, consistent, and helping the company improve builds trust with the founders.
I hope every startup we sponsor becomes a successful public company before, during, and after we benefit. My perspective of American capitalism. Well, a stock ticker has a lot of garbage, and I support all types of regulation simplification (in addition to being a person investor in the Long-Term Stock Exchange). Yet being owned by a large group of investors and making actual gains for them is great. Likewise does seeing someone you met when they were just starting out become a public company CEO without losing their voice, leadership, or beliefs.
I'm just thinking about what we can do from the start to realize value from our investments and build companies with bright futures. Maybe seed venture financing shouldn't impact those outcomes, but I'm not comfortable giving up that obligation.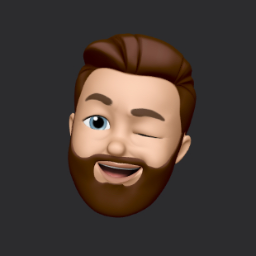 Improving collaboration with the Six Thinking Hats
Six Thinking Hats was written by Dr. Edward de Bono. "Six Thinking Hats" and parallel thinking allow groups to plan thinking processes in a detailed and cohesive way, improving collaboration.
Fundamental ideas
In order to develop strategies for thinking about specific issues, the method assumes that the human brain thinks in a variety of ways that can be intentionally challenged. De Bono identifies six brain-challenging directions. In each direction, the brain brings certain issues into conscious thought (e.g. gut instinct, pessimistic judgement, neutral facts). Some may find wearing hats unnatural, uncomfortable, or counterproductive.
The example of "mismatch" sensitivity is compelling. In the natural world, something out of the ordinary may be dangerous. This mode causes negative judgment and critical thinking.
Colored hats represent each direction. Putting on a colored hat symbolizes changing direction, either literally or metaphorically. De Bono first used this metaphor in his 1971 book "Lateral Thinking for Management" to describe a brainstorming framework. These metaphors allow more complete and elaborate thought separation. Six thinking hats indicate ideas' problems and solutions.
Similarly, his CoRT Thinking Programme introduced "The Five Stages of Thinking" method in 1973.
| HAT | OVERVIEW | TECHNIQUE |
| --- | --- | --- |
| BLUE | "The Big Picture" & Managing | CAF (Consider All Factors); FIP (First Important Priorities) |
| WHITE | "Facts & Information" | Information |
| RED | "Feelings & Emotions" | Emotions and Ego |
| BLACK | "Negative" | PMI (Plus, Minus, Interesting); Evaluation |
| YELLOW | "Positive" | PMI |
| GREEN | "New Ideas" | Concept Challenge; Yes, No, Po |
Strategies and programs
After identifying the six thinking modes, programs can be created. These are groups of hats that encompass and structure the thinking process. Several of these are included in the materials for franchised six hats training, but they must often be adapted. Programs are often "emergent," meaning the group plans the first few hats and the facilitator decides what to do next.
The group agrees on how to think, then thinks, then evaluates the results and decides what to do next. Individuals or groups can use sequences (and indeed hats). Each hat is typically used for 2 minutes at a time, although an extended white hat session is common at the start of a process to get everyone on the same page. The red hat is recommended to be used for a very short period to get a visceral gut reaction – about 30 seconds, and in practice often takes the form of dot-voting.
| ACTIVITY | HAT SEQUENCE |
| --- | --- |
| Initial Ideas | Blue, White, Green, Blue |
| Choosing between alternatives | Blue, White, (Green), Yellow, Black, Red, Blue |
| Identifying Solutions | Blue, White, Black, Green, Blue |
| Quick Feedback | Blue, Black, Green, Blue |
| Strategic Planning | Blue, Yellow, Black, White, Blue, Green, Blue |
| Process Improvement | Blue, White, White (Other People's Views), Yellow, Black, Green, Red, Blue |
| Solving Problems | Blue, White, Green, Red, Yellow, Black, Green, Blue |
| Performance Review | Blue, Red, White, Yellow, Black, Green, Blue |
Use
Speedo's swimsuit designers reportedly used the six thinking hats. "They used the "Six Thinking Hats" method to brainstorm, with a green hat for creative ideas and a black one for feasibility.
Typically, a project begins with extensive white hat research. Each hat is used for a few minutes at a time, except the red hat, which is limited to 30 seconds to ensure an instinctive gut reaction, not judgement. According to Malcolm Gladwell's "blink" theory, this pace improves thinking.
De Bono believed that the key to a successful Six Thinking Hats session was focusing the discussion on a particular approach. A meeting may be called to review and solve a problem. The Six Thinking Hats method can be used in sequence to explore the problem, develop a set of solutions, and choose a solution through critical examination.
Everyone may don the Blue hat to discuss the meeting's goals and objectives. The discussion may then shift to Red hat thinking to gather opinions and reactions. This phase may also be used to determine who will be affected by the problem and/or solutions. The discussion may then shift to the (Yellow then) Green hat to generate solutions and ideas. The discussion may move from White hat thinking to Black hat thinking to develop solution set criticisms.
Because everyone is focused on one approach at a time, the group is more collaborative than if one person is reacting emotionally (Red hat), another is trying to be objective (White hat), and another is critical of the points which emerge from the discussion (Black hat). The hats help people approach problems from different angles and highlight problem-solving flaws.
You might also like
My friend worked in a startup scam that preys on slothful individuals.
He explained everything.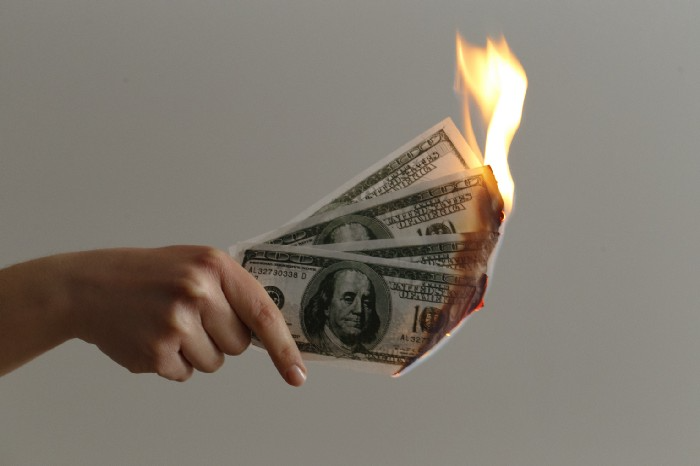 A drinking buddy confessed. Alexander. He says he works at a startup based on a scam, which appears too clever to be a lie.
Alexander (assuming he developed the story) or the startup's creator must have been a genius.
This is the story of an Internet scam that targets older individuals and generates tens of millions of dollars annually.
The business sells authentic things at 10% of their market value. This firm cannot be lucrative, but the entrepreneur has a plan: monthly subscriptions to a worthless service.
The firm can then charge the customer's credit card to settle the gap. The buyer must subscribe without knowing it. What's their strategy?
How does the con operate?
Imagine a website with a split homepage. On one page, the site offers an attractive goods at a ridiculous price (from 1 euro to 10% of the product's market worth).
Same product, but with a stupid monthly subscription. Business is unsustainable. They buy overpriced products and resell them too cheaply, hoping customers will subscribe to a useless service.
No customer will want this service. So they create another illegal homepage that hides the monthly subscription offer. After an endless scroll, a box says Yes, I want to subscribe to a service that costs x dollars per month.
Unchecking the checkbox bugs. When a customer buys a product on this page, he's enrolled in a monthly subscription. Not everyone should see it because it's illegal. So what does the startup do?
A page that varies based on the sort of website visitor, a possible consumer or someone who might be watching the startup's business
Startup technicians make sure the legal page is displayed when the site is accessed normally. Typing the web address in the browser, using Google, etc. The page crashes when buying a goods, preventing the purchase.
This avoids the startup from selling a product at a loss because the buyer won't subscribe to the worthless service and charge their credit card each month.
The illegal page only appears if a customer clicks on a Google ad, indicating interest in the offer.
Alexander says that a banker, police officer, or anyone else who visits the site (maybe for control) will only see a valid and buggy site as purchases won't be possible.
The latter will go to the site in the regular method (by typing the address in the browser, using Google, etc.) and not via an online ad.
Those who visit from ads are likely already lured by the site's price. They'll be sent to an illegal page that requires a subscription.
Laziness is humanity's secret weapon. The ordinary person ignores tiny monthly credit card charges. The subscription lasts around a year before the customer sees an unexpected deduction.
After-sales service (ASS) is useful in this situation.
After-sales assistance begins when a customer notices slight changes on his credit card, usually a year later.
The customer will search Google for the direct debit reference. How he'll complain to after-sales service.
It's crucial that ASS appears in the top 4/5 Google search results. This site must be clear, and offer chat, phone, etc., he argues.
The pigeon must be comforted after waking up. The customer learns via after-sales service that he subscribed to a service while buying the product, which justifies the debits on his card.
The customer will then clarify that he didn't intend to make the direct debits. The after-sales care professional will pretend to listen to the customer's arguments and complaints, then offer to unsubscribe him for free because his predicament has affected him.
In 99% of cases, the consumer is satisfied since the after-sales support unsubscribed him for free, and he forgets the debited amounts.
The remaining 1% is split between 0.99% who are delighted to be reimbursed and 0.01%. We'll pay until they're done. The customer should be delighted, not object or complain, and keep us beneath the radar (their situation is resolved, the rest, they don't care).
It works, so we expand our thinking.
Startup has considered industrialization. Since this fraud is working, try another. Automate! So they used a site generator (only for product modifications), underpaid phone operators for after-sales service, and interns for fresh product ideas.
The company employed a data scientist. This has allowed the startup to recognize that specific customer profiles can be re-registered in the database and that it will take X months before they realize they're subscribing to a worthless service. Customers are re-subscribed to another service, then unsubscribed before realizing it.
Alexander took months to realize the deception and leave. Lawyers and others apparently threatened him and former colleagues who tried to talk about it.
The startup would have earned prizes and competed in contests. He adds they can provide evidence to any consumer group, media, police/gendarmerie, or relevant body. When I submitted my information to the FBI, I was told, "We know, we can't do much.", he says.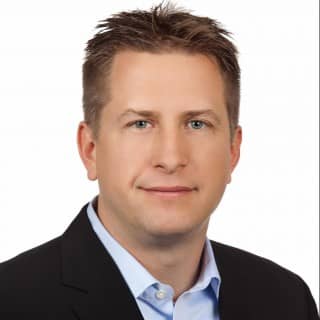 These 10 phrases are unprofessional at work.
Successful workers don't talk this way.
"I know it's unprofessional, but I can't stop." — Author Sandy Hall
Do you realize your unprofessionalism? Do you care? Self-awareness?
Everyone can improve their unprofessionalism. Some workplace phrases and words shouldn't be said.
People often say out loud what they're thinking. They show insecurity, incompetence, and disrespect.
"Think before you speak," goes the saying.
Some of these phrases are "okay" in certain situations, but you'll lose colleagues' respect if you use them often.
Your word choice. Your tone. Your intentions. They matter.
Choose your words carefully to build work relationships and earn peer respect. You should build positive relationships with coworkers and clients.
These 10 phrases are unprofessional. 

1. That Meeting Really Sucked
Wow! Were you there? You should be responsible if you attended. You can influence every conversation.
Alternatives
Improve the meeting instead of complaining afterward. Make it more meaningful and productive.

2. Not Sure if You Saw My Last Email
Referencing a previous email irritates people. Email follow-up can be difficult. Most people get tons of emails a day, so it may have been buried, forgotten, or low priority.
Alternatives
It's okay to follow up, but be direct, short, and let the recipient "save face"

3. Any Phrase About Sex, Politics, and Religion
Discussing sex, politics, and religion at work is foolish. If you discuss these topics, you could face harassment lawsuits.
Alternatives
Keep quiet about these contentious issues. Don't touch them.

4. I Know What I'm Talking About
Adding this won't persuade others. Research, facts, and topic mastery are key to persuasion. If you're knowledgeable, you don't need to say this.
Alternatives
Please don't say it at all. Justify your knowledge.

5. Per Our Conversation
This phrase sounds like legal language. You seem to be documenting something legally. Cold, stern, and distant. "As discussed" sounds inauthentic.
Alternatives
It was great talking with you earlier; here's what I said.

6. Curse-Word Phrases
Swearing at work is unprofessional. You never know who's listening, so be careful. A child may be at work or on a Zoom or Teams call. Workplace cursing is unacceptable.
Alternatives
Avoid adult-only words.

7. I Hope This Email Finds You Well
This is a unique way to wish someone well. This phrase isn't as sincere as the traditional one. When you talk about the email, you're impersonal.
Alternatives
Genuinely care for others.

8. I Am Really Stressed
Happy, strong, stress-managing coworkers are valued. Manage your own stress. Exercise, sleep, and eat better.
Alternatives
Everyone has stress, so manage it. Don't talk about your stress.

9. I Have Too Much to Do
You seem incompetent. People think you can't say "no" or have poor time management. If you use this phrase, you're telling others you may need to change careers.
Alternatives
Don't complain about your workload; just manage it.

10. Bad Closing Salutations
"Warmly," "best," "regards," and "warm wishes" are common email closings. This conclusion sounds impersonal. Why use "warmly" for finance's payment status?
Alternatives
Personalize the closing greeting to the message and recipient. Use "see you tomorrow" or "talk soon" as closings.

Bringing It All Together
These 10 phrases are unprofessional at work. That meeting sucked, not sure if you saw my last email, and sex, politics, and religion phrases.
Also, "I know what I'm talking about" and any curse words. Also, avoid phrases like I hope this email finds you well, I'm stressed, and I have too much to do.
Successful workers communicate positively and foster professionalism. Don't waste chances to build strong work relationships by being unprofessional.
"Unprofessionalism damages the business reputation and tarnishes the trust of society." — Pearl Zhu, an American author
---
This post is a summary. Read full article here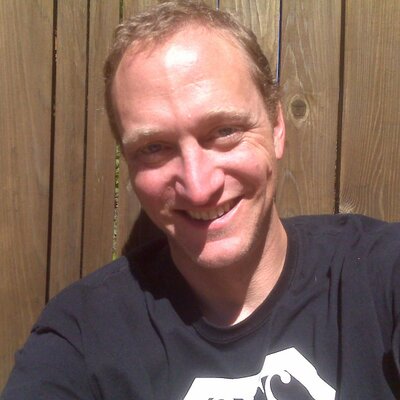 Did volcanic 'glasses' play a role in igniting early life?
Quenched lava may have aided in the formation of long RNA strands required by primitive life.
It took a long time for life to emerge. Microbes were present 3.7 billion years ago, just a few hundred million years after the 4.5-billion-year-old Earth had cooled enough to sustain biochemistry, according to fossils, and many scientists believe RNA was the genetic material for these first species. RNA, while not as complicated as DNA, would be difficult to forge into the lengthy strands required to transmit genetic information, raising the question of how it may have originated spontaneously.
Researchers may now have a solution. They demonstrate how basaltic glasses assist individual RNA letters, also known as nucleoside triphosphates, join into strands up to 200 letters long in lab studies. The glasses are formed when lava is quenched in air or water, or when melted rock generated by asteroid strikes cools rapidly, and they would have been plentiful in the early Earth's fire and brimstone.
The outcome has caused a schism among top origin-of-life scholars. "This appears to be a great story that finally explains how nucleoside triphosphates react with each other to create RNA strands," says Thomas Carell, a scientist at Munich's Ludwig Maximilians University. However, Harvard University's Jack Szostak, an RNA expert, says he won't believe the results until the study team thoroughly describes the RNA strands.
Researchers interested in the origins of life like the idea of a primordial "RNA universe" since the molecule can perform two different functions that are essential for life. It's made up of four chemical letters, just like DNA, and can carry genetic information. RNA, like proteins, can catalyze chemical reactions that are necessary for life.
However, RNA can cause headaches. No one has yet discovered a set of plausible primordial conditions that would cause hundreds of RNA letters—each of which is a complicated molecule—to join together into strands long enough to support the intricate chemistry required to kick-start evolution.
Basaltic glasses may have played a role, according to Stephen Mojzsis, a geologist at the University of Colorado, Boulder. They're high in metals like magnesium and iron, which help to trigger a variety of chemical reactions. "Basaltic glass was omnipresent on Earth at the time," he adds.
He provided the Foundation for Applied Molecular Evolution samples of five different basalt glasses. Each sample was ground into a fine powder, sanitized, and combined with a solution of nucleoside triphosphates by molecular biologist Elisa Biondi and her colleagues. The RNA letters were unable to link up without the presence of glass powder. However, when the molecules were mixed with the glass particles, they formed long strands of hundreds of letters, according to the researchers, who published their findings in Astrobiology this week. There was no need for heat or light. Biondi explains, "All we had to do was wait." After only a day, little RNA strands produced, yet the strands continued to grow for months. Jan Paek, a molecular biologist at Firebird Biomolecular Sciences, says, "The beauty of this approach is its simplicity." "Mix the components together, wait a few days, and look for RNA."
Nonetheless, the findings pose a slew of problems. One of the questions is how nucleoside triphosphates came to be in the first place. Recent study by Biondi's colleague Steven Benner suggests that the same basaltic glasses may have aided in the creation and stabilization of individual RNA letters.
The form of the lengthy RNA strands, according to Szostak, is a significant challenge. Enzymes in modern cells ensure that most RNAs form long linear chains. RNA letters, on the other hand, can bind in complicated branching sequences. Szostak wants the researchers to reveal what kind of RNA was produced by the basaltic glasses. "It irritates me that the authors made an intriguing initial finding but then chose to follow the hype rather than the research," Szostak says.
Biondi acknowledges that her team's experiment almost probably results in some RNA branching. She does acknowledge, however, that some branched RNAs are seen in species today, and that analogous structures may have existed before the origin of life. Other studies carried out by the study also confirmed the presence of lengthy strands with connections, indicating that they are most likely linear. "It's a healthy argument," says Dieter Braun, a Ludwig Maximilian University origin-of-life chemist. "It will set off the next series of tests."