More on Entrepreneurship/Creators
Growth tactics that grew businesses from 1 to 100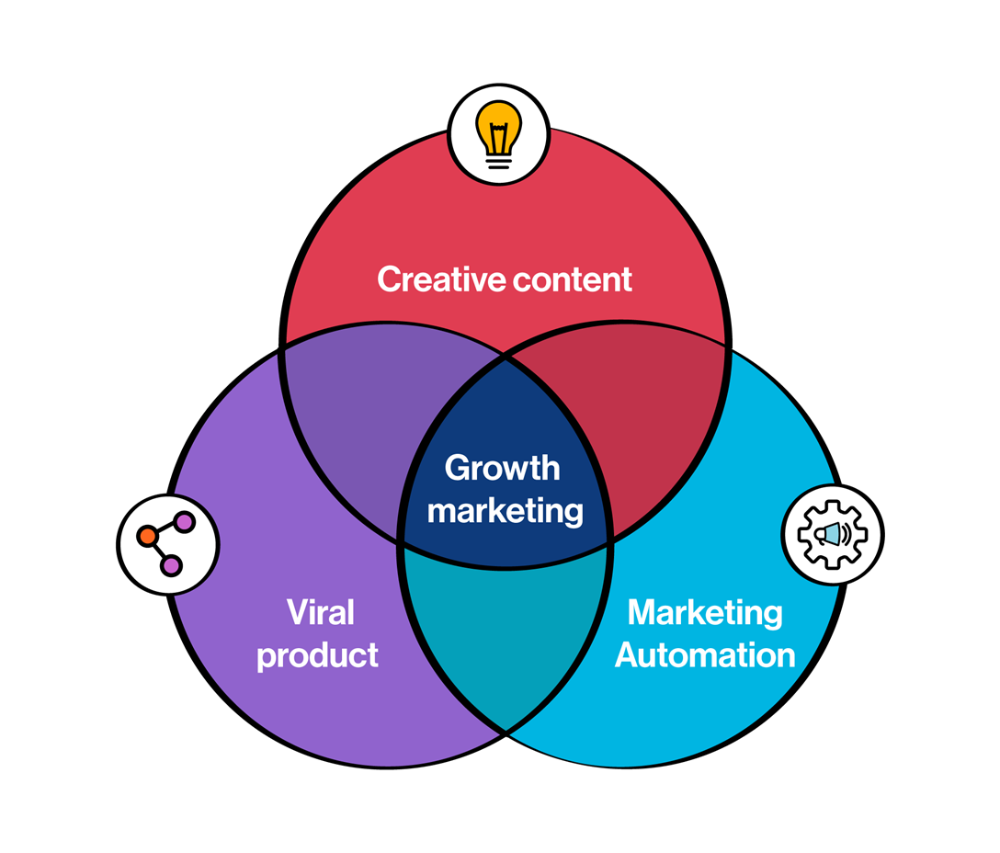 Everyone wants a scalable startup.
Innovation helps launch a startup. The secret to a scalable business is growth trials (from 1 to 100).
Growth marketing combines marketing and product development for long-term growth.
Today, I'll explain growth hacking strategies popular startups used to scale.
1/ A Facebook user's social value is proportional to their friends.
Facebook built its user base using content marketing and paid ads. Mark and his investors feared in 2007 when Facebook's growth stalled at 90 million users.
Chamath Palihapitiya was brought in by Mark.
The team tested SEO keywords and MAU chasing. The growth team introduced "people you may know"
This feature reunited long-lost friends and family. Casual users became power users as the retention curve flattened.
Growth Hack Insights: With social network effect the value of your product or platform increases exponentially if you have users you know or can relate with.

2/ Airbnb - Focus on your value propositions
Airbnb nearly failed in 2009. The company's weekly revenue was $200 and they had less than 2 months of runway.
Enter Paul Graham. The team noticed a pattern in 40 listings. Their website's property photos sucked.
Why?
Because these photos were taken with regular smartphones. Users didn't like the first impression.
Graham suggested traveling to New York to rent a camera, meet with property owners, and replace amateur photos with high-resolution ones.
A week later, the team's weekly revenue doubled to $400, indicating they were on track.
Growth Hack Insights: When selling an "online experience" ensure that your value proposition is aesthetic enough for users to enjoy being associated with them.

3/ Zomato - A company's smartphone push ensured growth.
Zomato delivers food. User retention was a challenge for the founders. Indian food customers are notorious for switching brands at the drop of a hat.
Zomato wanted users to order food online and repeat orders throughout the week.
Zomato created an attractive website with "near me" keywords for SEO indexing.
Zomato gambled to increase repeat orders. They only allowed mobile app food orders.
Zomato thought mobile apps were stickier. Product innovations in search/discovery/ordering or marketing campaigns like discounts/in-app notifications/nudges can improve user experience.
Zomato went public in 2021 after users kept ordering food online.
Growth Hack Insights: To improve user retention try to build platforms that build user stickiness. Your product and marketing team will do the rest for them.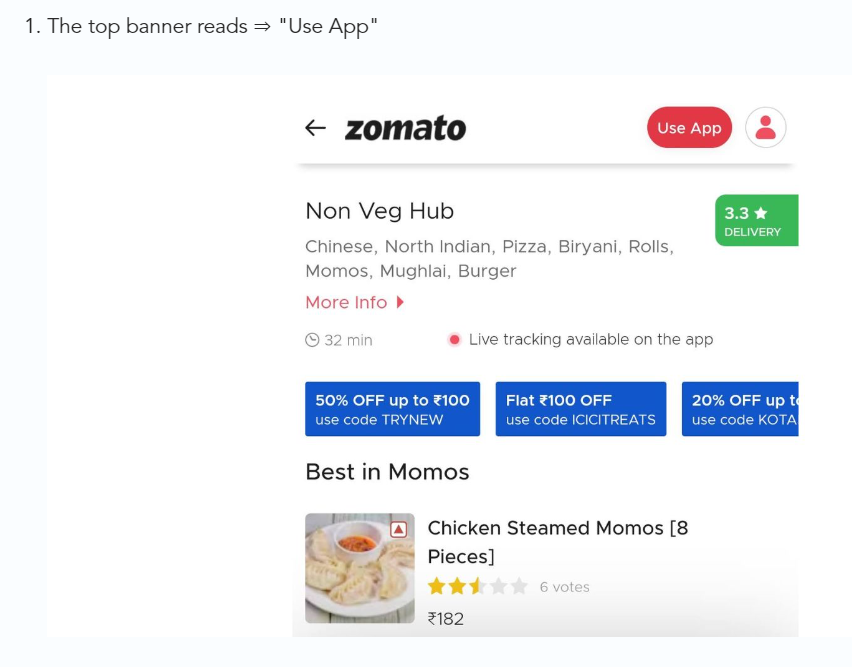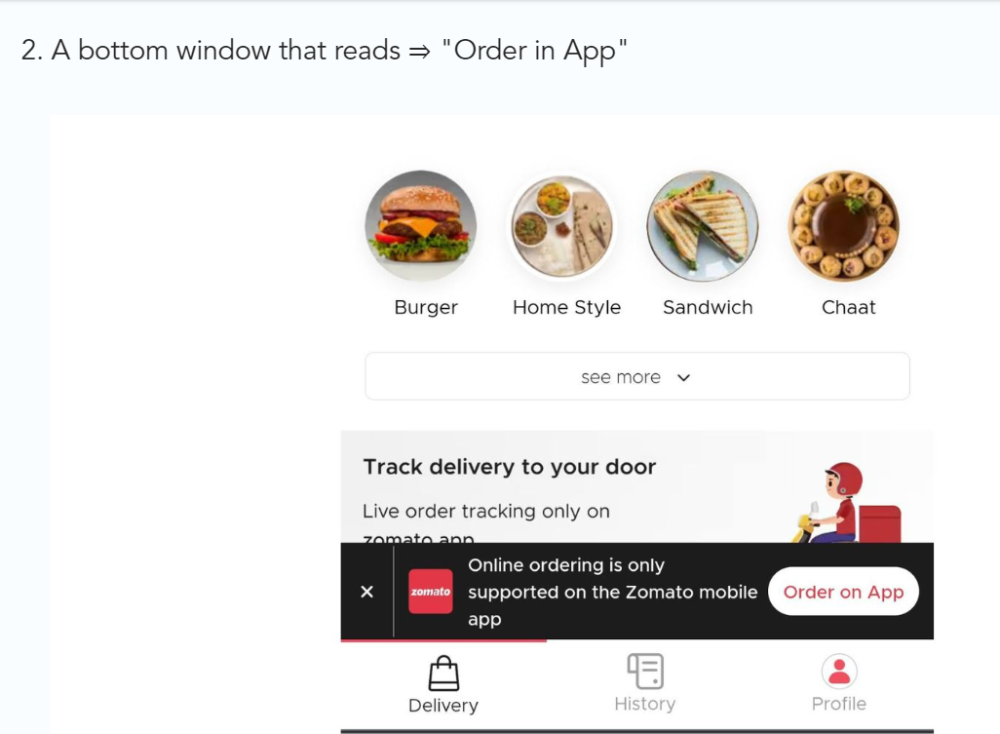 4/ Hotmail - Signaling helps build premium users.
Ever sent or received an email or tweet with a sign — sent from iPhone?
Hotmail did it first! One investor suggested Hotmail add a signature to every email.
Overnight, thousands joined the company. Six months later, the company had 1 million users.
When serving an existing customer, improve their social standing. Signaling keeps the top 1%.
5/ Dropbox - Respect loyal customers
Dropbox is a company that puts people over profits. The company prioritized existing users.
Dropbox rewarded loyal users by offering 250 MB of free storage to anyone who referred a friend. The referral hack helped Dropbox get millions of downloads in its first few months.
Growth Hack Insights: Think of ways to improve the social positioning of your end-user when you are serving an existing customer. Signaling goes a long way in attracting the top 1% to stay.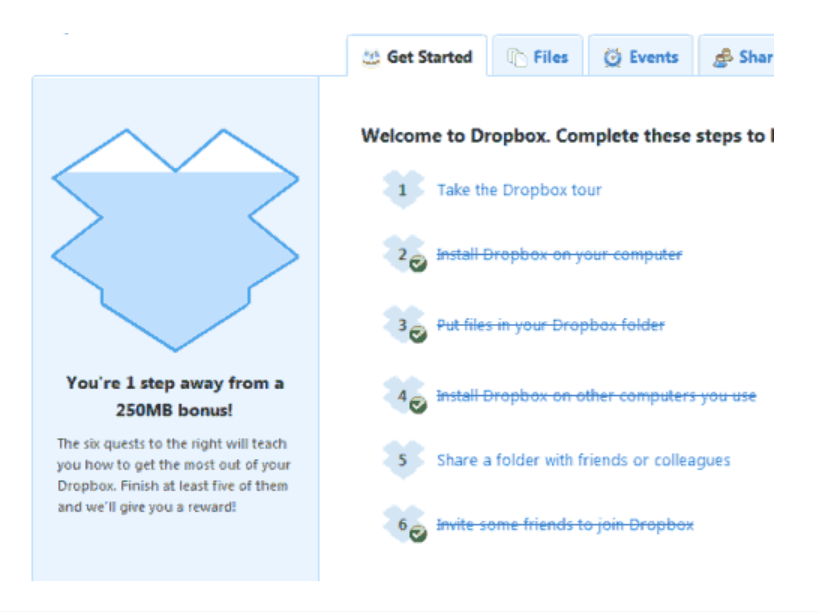 These experiments weren't hacks. Hundreds of failed experiments and user research drove these experiments. Scaling up experiments is difficult.
Contact me if you want to grow your startup's user base.
What prevents companies from disclosing salary information?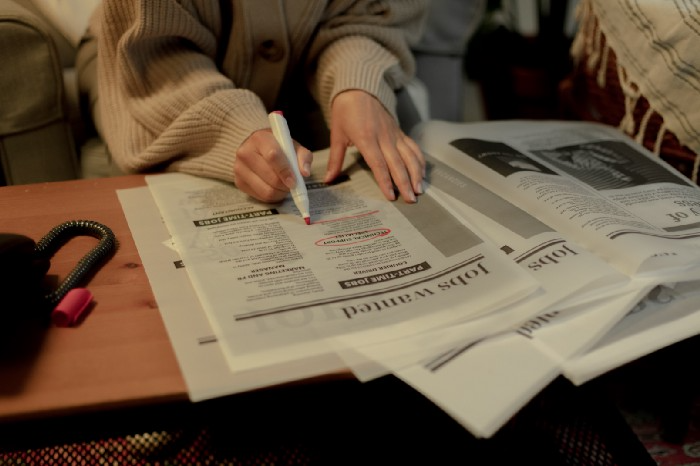 Yes, salary details ought to be mentioned in job postings. Recruiters and candidates both agree, so why doesn't it happen?
The short answer is "Unfortunately, it's not the Recruiter's decision". The longer answer is well… A LOT.
Starting in November 2022, NYC employers must include salary ranges in job postings. It should have started in May, but companies balked.
I'm thrilled about salary transparency. This decision will promote fair, inclusive, and equitable hiring practices, and I'm sure other states will follow suit. Good news!
Candidates, recruiters, and ED&I practitioners have advocated for pay transparency for years. Why the opposition?
Let's quickly review why companies have trouble sharing salary bands.
💰 Pay Parity
Many companies and leaders still oppose pay parity. Yes, even in 2022.
💰 Pay Equity
Many companies believe in pay parity and have reviewed their internal processes and systems to ensure equality.
However, Pay Equity affects who gets roles/promotions/salary raises/bonuses and when. Enter the pay gap!
💰Pay Transparency and its impact on Talent Retention
Sharing salary bands with external candidates (and the world) means current employees will have access to that information, which is one of the main reasons companies don't share salary data.
If a company has Pay Parity and Pay Equity issues, they probably have a Pay Transparency policy as well.
Sharing salary information with external candidates without ensuring current employees understand their own salary bands and how promotions/raises are decided could impact talent retention strategies.
This information should help clarify recent conversations.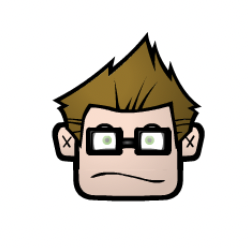 2000s Toys, Secrets, and Cycles
During the dot-com bust, I started my internet career. People used the internet intermittently to check email, plan travel, and do research. The average internet user spent 30 minutes online a day, compared to 7 today. To use the internet, you had to "log on" (most people still used dial-up), unlike today's always-on, high-speed mobile internet. In 2001, Amazon's market cap was $2.2B, 1/500th of what it is today. A study asked Americans if they'd adopt broadband, and most said no. They didn't see a need to speed up email, the most popular internet use. The National Academy of Sciences ranked the internet 13th among the 100 greatest inventions, below radio and phones. The internet was a cool invention, but it had limited uses and wasn't a good place to build a business. 
A small but growing movement of developers and founders believed the internet could be more than a read-only medium, allowing anyone to create and publish. This is web 2. The runner up name was read-write web. (These terms were used in prominent publications and conferences.) 
Web 2 concepts included letting users publish whatever they want ("user generated content" was a buzzword), social graphs, APIs and mashups (what we call composability today), and tagging over hierarchical navigation. Technical innovations occurred. A seemingly simple but important one was dynamically updating web pages without reloading. This is now how people expect web apps to work. Mobile devices that could access the web were niche (I was an avid Sidekick user). 
The contrast between what smart founders and engineers discussed over dinner and on weekends and what the mainstream tech world took seriously during the week was striking. Enterprise security appliances, essentially preloaded servers with security software, were a popular trend. Many of the same people would talk about "serious" products at work, then talk about consumer internet products and web 2. It was tech's biggest news. Web 2 products were seen as toys, not real businesses. They were hobbies, not work-related. 
There's a strong correlation between rich product design spaces and what smart people find interesting, which took me some time to learn and led to blog posts like "The next big thing will start out looking like a toy" Web 2's novel product design possibilities sparked dinner and weekend conversations. Imagine combining these features. What if you used this pattern elsewhere? What new product ideas are next? This excited people. "Serious stuff" like security appliances seemed more limited. 
The small and passionate web 2 community also stood out. I attended the first New York Tech meetup in 2004. Everyone fit in Meetup's small conference room. Late at night, people demoed their software and chatted. I have old friends. Sometimes I get asked how I first met old friends like Fred Wilson and Alexis Ohanian. These topics didn't interest many people, especially on the east coast. We were friends. Real community. Alex Rampell, who now works with me at a16z, is someone I met in 2003 when a friend said, "Hey, I met someone else interested in consumer internet." Rare. People were focused and enthusiastic. Revolution seemed imminent. We knew a secret nobody else did. 
My web 2 startup was called SiteAdvisor. When my co-founders and I started developing the idea in 2003, web security was out of control. Phishing and spyware were common on Internet Explorer PCs. SiteAdvisor was designed to warn users about security threats like phishing and spyware, and then, using web 2 concepts like user-generated reviews, add more subjective judgments (similar to what TrustPilot seems to do today). This staged approach was common at the time; I called it "Come for the tool, stay for the network." We built APIs, encouraged mashups, and did SEO marketing. 
Yahoo's 2005 acquisitions of Flickr and Delicious boosted web 2 in 2005. By today's standards, the amounts were small, around $30M each, but it was a signal. Web 2 was assumed to be a fun hobby, a way to build cool stuff, but not a business. Yahoo was a savvy company that said it would make web 2 a priority. 
As I recall, that's when web 2 started becoming mainstream tech. Early web 2 founders transitioned successfully. Other entrepreneurs built on the early enthusiasts' work. Competition shifted from ideation to execution. You had to decide if you wanted to be an idealistic indie bar band or a pragmatic stadium band. 
Web 2 was booming in 2007 Facebook passed 10M users, Twitter grew and got VC funding, and Google bought YouTube. The 2008 financial crisis tested entrepreneurs' resolve. Smart people predicted another great depression as tech funding dried up. 
Many people struggled during the recession. 2008-2011 was a golden age for startups. By 2009, talented founders were flooding Apple's iPhone app store. Mobile apps were booming. Uber, Venmo, Snap, and Instagram were all founded between 2009 and 2011. Social media (which had replaced web 2), cloud computing (which enabled apps to scale server side), and smartphones converged. Even if social, cloud, and mobile improve linearly, the combination could improve exponentially. 
This chart shows how I view product and financial cycles. Product and financial cycles evolve separately. The Nasdaq index is a proxy for the financial sentiment. Financial sentiment wildly fluctuates. 
Next row shows iconic startup or product years. Bottom-row product cycles dictate timing. Product cycles are more predictable than financial cycles because they follow internal logic. In the incubation phase, enthusiasts build products for other enthusiasts on nights and weekends. When the right mix of technology, talent, and community knowledge arrives, products go mainstream. (I show the biggest tech cycles in the chart, but smaller ones happen, like web 2 in the 2000s and fintech and SaaS in the 2010s.)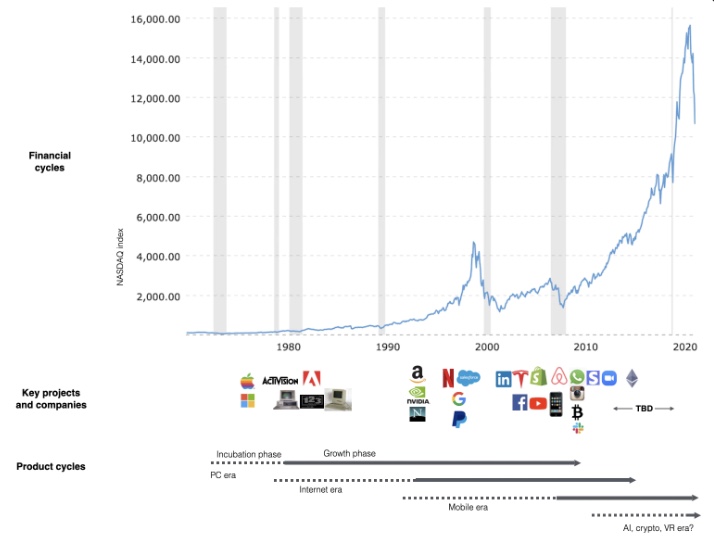 Tech has changed since the 2000s. Few tech giants dominate the internet, exerting economic and cultural influence. In the 2000s, web 2 was ignored or dismissed as trivial. Entrenched interests respond aggressively to new movements that could threaten them. Creative patterns from the 2000s continue today, driven by enthusiasts who see possibilities where others don't. Know where to look. Crypto and web 3 are where I'd start. 
Today's negative financial sentiment reminds me of 2008. If we face a prolonged downturn, we can learn from 2008 by preserving capital and focusing on the long term. Keep an eye on the product cycle. Smart people are interested in things with product potential. This becomes true. Toys become necessities. Hobbies become mainstream. Optimists build the future, not cynics.
---
Full article is available here
You might also like
Quietly Create a side business that will revolutionize everything in a year.
Quitting your job for a side gig isn't smart.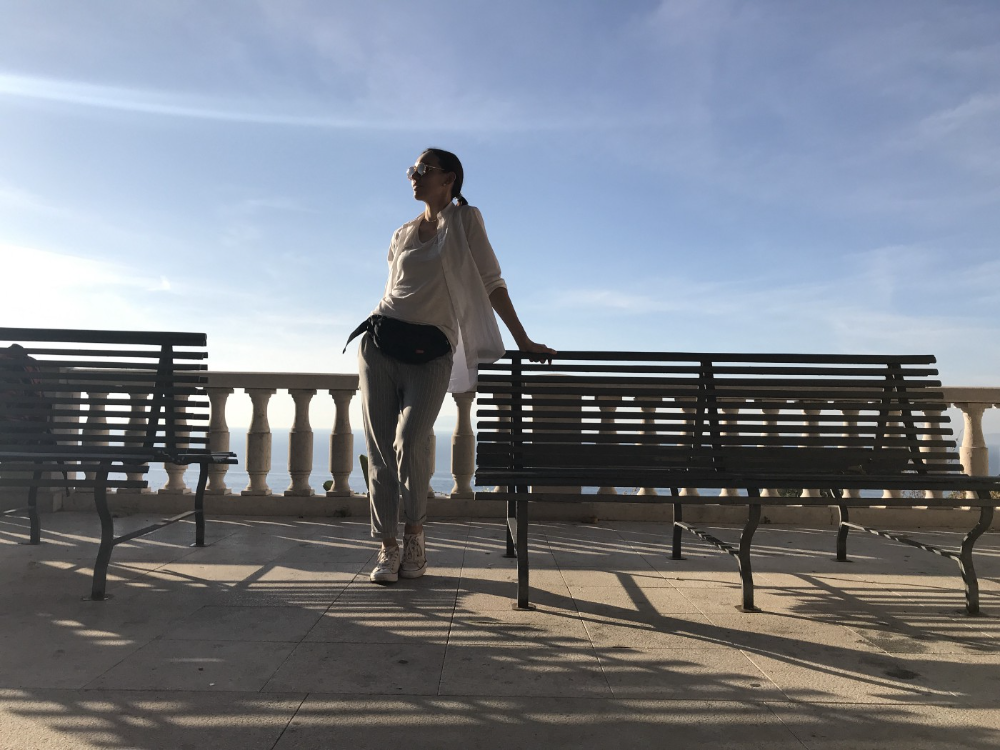 A few years ago, I would have laughed at the idea of starting a side business.
I never thought a side gig could earn more than my 9-to-5. My side gig pays more than my main job now.
You may then tell me to leave your job.  But I don't want to gamble, and my side gig is important. Programming and web development help me write better because of my job.
Yes, I share work-related knowledge. Web development, web3, programming, money, investment, and side hustles are key.
Let me now show you how to make one.
Create a side business based on your profession or your interests.
I'd be direct.
Most people don't know where to start or which side business to pursue.
You can make money by taking online surveys, starting a YouTube channel, or playing web3 games, according to several blogs.
You won't make enough money and will waste time.
Nitin directs our efforts. My friend, you've worked and have talent. Profit from your talent.
Example:
College taught me web development. I soon created websites, freelanced, and made money. First year was hardest for me financially and personally.
As I worked, I became more skilled. Soon after, I got more work, wrote about web development on Medium, and started selling products.
I've built multiple income streams from web development. It wasn't easy. Web development skills got me a 9-to-5 job.
Focus on a specific skill and earn money in many ways. Most people start with something they hate or are bad at; the rest is predictable.
Result? They give up, frustrated.
Quietly focus for a year.
I started my side business in college and never told anyone. My parents didn't know what I did for fun.
The only motivation is time constraints. So I focused.
As I've said, I focused on my strengths (learned skills) and made money. Yes, I was among Medium's top 500 authors in a year and got a bonus.
How did I succeed? Since I know success takes time, I never imagined making enough money in a month. I spent a year concentrating.
I became wealthy. Now that I have multiple income sources, some businesses pay me based on my skill.
I recommend learning skills and working quietly for a year. You can do anything with this.
The hardest part will always be the beginning.
When someone says you can make more money working four hours a week. Leave that, it's bad advice.
If someone recommends a paid course to help you succeed, think twice.
The beginning is always the hardest.
I made many mistakes learning web development. When I started my technical content side gig, it was tough. I made mistakes and changed how I create content, which helped.
And it's applicable everywhere.
Don't worry if you face problems at first. Time and effort heal all wounds.
Quitting your job to work a side job is not a good idea.
Some honest opinions.
Most online gurus encourage side businesses. It takes time to start and grow a side business.
Suppose you quit and started a side business.
After six months, what happens? Your side business won't provide enough money to survive.
Indeed. Later, you'll become demotivated and tense and look for work.
Instead, work 9-5, and start a side business. You decide. Stop watching Netflix and focus on your side business.
I know you're busy, but do it.
Next? It'll succeed or fail in six months. You can continue your side gig for another six months because you have a job and have tried it.
You'll probably make money, but you may need to change your side gig.
That's it.
You've created a new revenue stream.
Remember.
Starting a side business, a company, or finding work is difficult. There's no free money in a competitive world. You'll only succeed with skill.
Read it again.
Focusing silently for a year can help you succeed.
I studied web development and wrote about it. First year was tough. I went viral, hit the top 500, and other firms asked me to write for them. So, my life changed.
Yours can too. One year of silence is required.
Enjoy!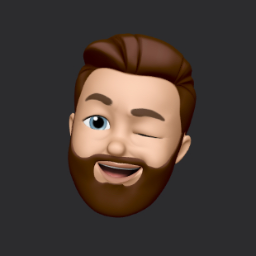 What is headline inflation?
Headline inflation is the raw Consumer price index (CPI) reported monthly by the Bureau of labour statistics (BLS). CPI measures inflation by calculating the cost of a fixed basket of goods. The CPI uses a base year to index the current year's prices.

Explaining Inflation
As it includes all aspects of an economy that experience inflation, headline inflation is not adjusted to remove volatile figures. Headline inflation is often linked to cost-of-living changes, which is useful for consumers.
The headline figure doesn't account for seasonality or volatile food and energy prices, which are removed from the core CPI. Headline inflation is usually annualized, so a monthly headline figure of 4% inflation would equal 4% inflation for the year if repeated for 12 months. Top-line inflation is compared year-over-year.

Inflation's downsides
Inflation erodes future dollar values, can stifle economic growth, and can raise interest rates. Core inflation is often considered a better metric than headline inflation. Investors and economists use headline and core results to set growth forecasts and monetary policy.

Core Inflation
Core inflation removes volatile CPI components that can distort the headline number. Food and energy costs are commonly removed. Environmental shifts that affect crop growth can affect food prices outside of the economy. Political dissent can affect energy costs, such as oil production.
From 1957 to 2018, the U.S. averaged 3.64 percent core inflation. In June 1980, the rate reached 13.60%. May 1957 had 0% inflation. The Fed's core inflation target for 2022 is 3%.
 
Central bank:
A central bank has privileged control over a nation's or group's money and credit. Modern central banks are responsible for monetary policy and bank regulation. Central banks are anti-competitive and non-market-based. Many central banks are not government agencies and are therefore considered politically independent. Even if a central bank isn't government-owned, its privileges are protected by law. A central bank's legal monopoly status gives it the right to issue banknotes and cash. Private commercial banks can only issue demand deposits.

What are living costs?
The cost of living is the amount needed to cover housing, food, taxes, and healthcare in a certain place and time. Cost of living is used to compare the cost of living between cities and is tied to wages. If expenses are higher in a city like New York, salaries must be higher so people can live there.

What's U.S. bureau of labor statistics?
BLS collects and distributes economic and labor market data about the U.S. Its reports include the CPI and PPI, both important inflation measures.
Three Books That Can Change Your Life in a Day
I've summarized each.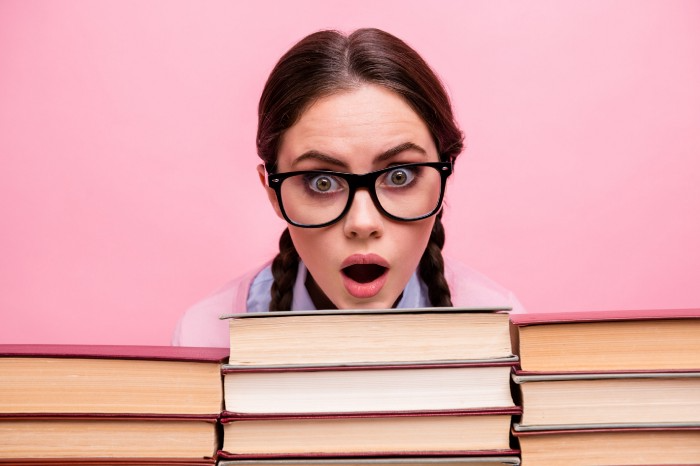 Anne Lamott said books are important. Books help us understand ourselves and our behavior. They teach us about community, friendship, and death.
I read. One of my few life-changing habits. 100+ books a year improve my life. I'll list life-changing books you can read in a day. I hope you like them too.
Let's get started!
1) Seneca's Letters from a Stoic
One of my favorite philosophy books. Ryan Holiday, Naval Ravikant, and other prolific readers recommend it.
Seneca wrote 124 letters at the end of his life after working for Nero. Death, friendship, and virtue are discussed.
It's worth rereading. When I'm in trouble, I consult Seneca.
It's brief. The book could be read in one day. However, use it for guidance during difficult times.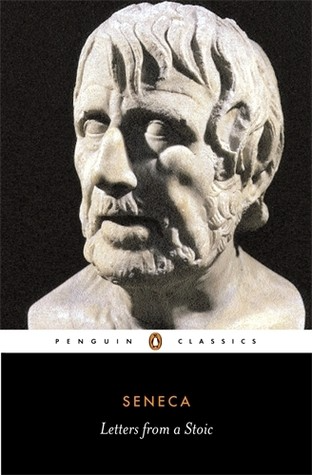 My favorite book quotes:
Many men find that becoming wealthy only alters their problems rather than solving them.

You will never be poor if you live in harmony with nature; you will never be wealthy if you live according to what other people think.

We suffer more frequently in our imagination than in reality; there are more things that are likely to frighten us than to crush us.
2) Steven Pressfield's book The War of Art
I've read this book twice. I'll likely reread it before 2022 is over.
The War Of Art is the best productivity book. Steven offers procrastination-fighting tips.
Writers, musicians, and creative types will love The War of Art. Workplace procrastinators should also read this book.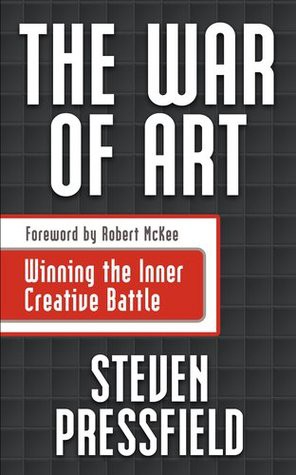 My favorite book quotes:
The act of creation is what matters most in art. Other than sitting down and making an effort every day, nothing else matters.

Working creatively is not a selfish endeavor or an attempt by the actor to gain attention. It serves as a gift for all living things in the world. Don't steal your contribution from us. Give us everything you have.

Fear is healthy. Fear is a signal, just like self-doubt. Fear instructs us on what to do. The more terrified we are of a task or calling, the more certain we can be that we must complete it.
3) Darren Hardy's The Compound Effect
The Compound Effect offers practical tips to boost productivity by 10x.
The author believes each choice shapes your future. Pizza may seem harmless. However, daily use increases heart disease risk.
Positive outcomes too. Daily gym visits improve fitness. Reading an hour each night can help you learn. Writing 1,000 words per day would allow you to write a novel in under a year.
Your daily choices affect compound interest and your future. Thus, better habits can improve your life.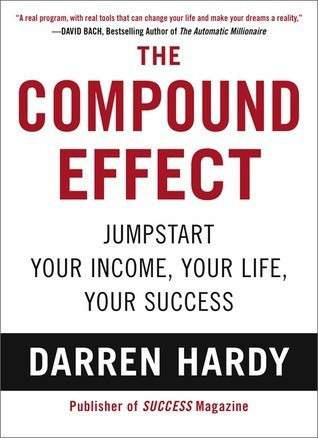 My favorite book quotes:
Until you alter a daily habit, you cannot change your life. The key to your success can be found in the actions you take each day.

The hundreds, thousands, or millions of little things are what distinguish the ordinary from the extraordinary; it is not the big things that add up in the end.

Don't worry about willpower. Time to use why-power. Only when you relate your decisions to your aspirations and dreams will they have any real meaning. The decisions that are in line with what you define as your purpose, your core self, and your highest values are the wisest and most inspiring ones. To avoid giving up too easily, you must want something and understand why you want it.