More on Entrepreneurship/Creators
Matthew O'Riordan
4 months ago
Trends in SaaS Funding from 2016 to 2022
Christopher Janz of Point Nine Capital created the SaaS napkin in 2016. This post shows how founders have raised cash in the last 6 years. View raw data.
Round size
Unsurprisingly, round sizes have expanded and will taper down in 2022. In 2016, pre-seed rounds were $200k to $500k; currently, they're $1-$2m. Despite the macroeconomic scenario, Series A have expanded from $3m to $12m in 2016 to $6m and $18m in 2022.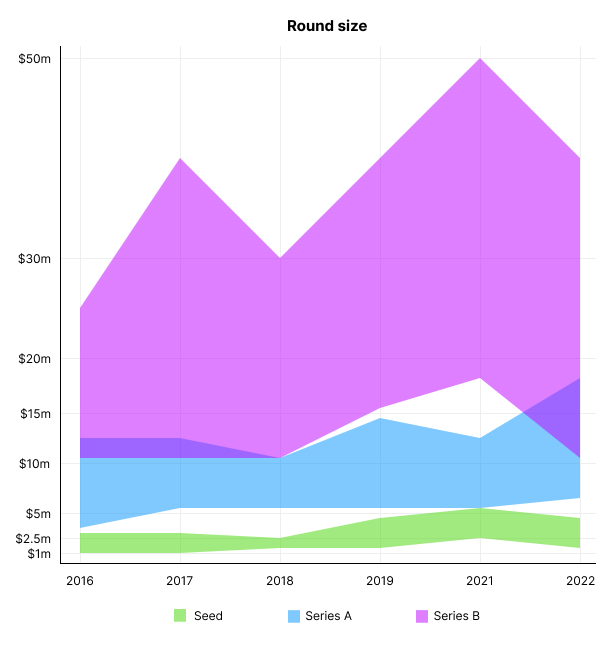 Valuation
There are hints that valuations are rebounding this year. Pre-seed valuations in 2022 are $12m from $3m in 2016, and Series B prices are $270m from $100m in 2016.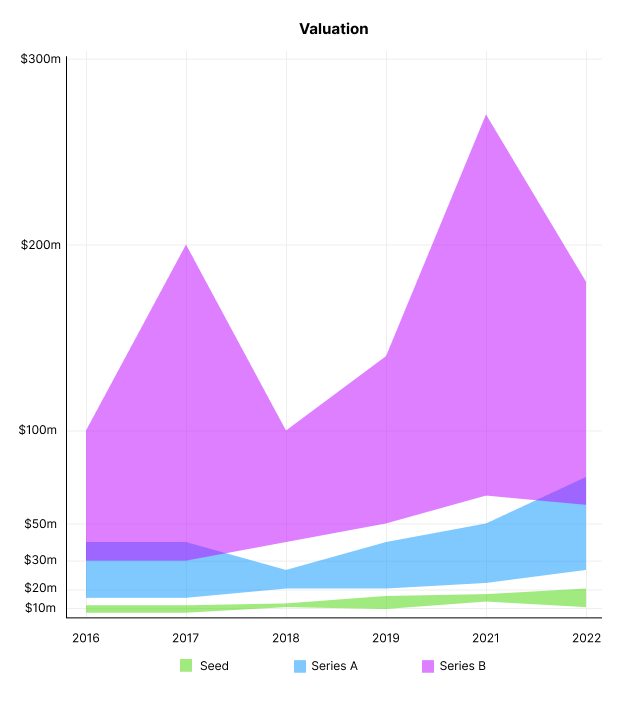 Compared to public SaaS multiples, Series B valuations more closely reflect the market, but Seed and Series A prices seem to be inflated regardless of the market.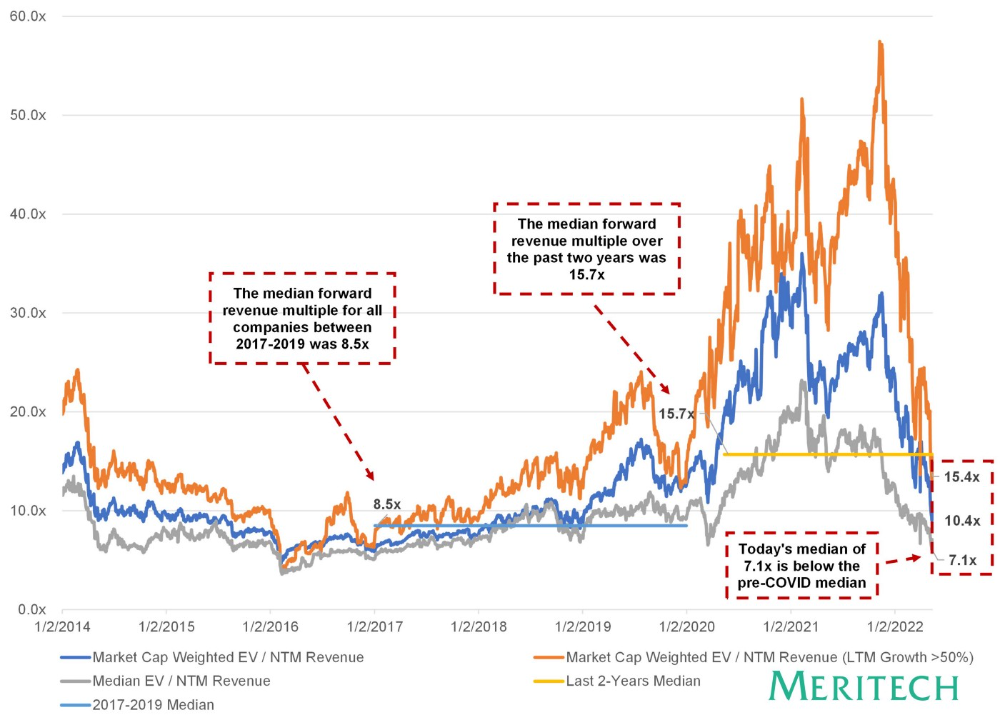 I'd like to know how each annual cohort performed for investors, based on the year they invested and the valuations. I can't access this information.
ARR
Seed firms' ARR forecasts have risen from $0 to $0.6m to $0 to $1m. 2016 expected $1.2m to $3m, 2021 $0.5m to $4m, and this year $0.5m to $2.5m, suggesting that Series A firms may raise with less ARR today. Series B minutes fell from $4.2m to $3m.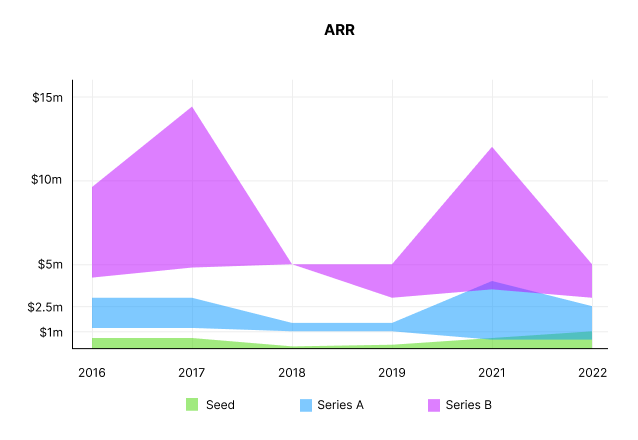 Capitalization Rate
2022 is the year that VCs start discussing capital efficiency in portfolio meetings. Given the economic shift in the markets and the stealthy VC meltdown, it's not surprising. Christopher Janz added capital efficiency to the SaaS Napkin as a new statistic for Series A (3.5x) and Series B. (2.5x). Your investors must live under a rock if they haven't asked about capital efficiency. If you're unsure:
The Capital Efficiency Ratio is the ratio of how much a company has spent growing revenue and how much they're receiving in return. It is the broadest measure of company effectiveness in generating ARR
What next?
No one knows what's next, including me. All startup and growing enterprises around me are tightening their belts and extending their runways in anticipation of a difficult fundraising ride. If you're wanting to raise money but can wait, wait till the market is more stable and access to money is easier.
One of the biggest publishers in the world offered me a book deal, but I don't feel deserving of it.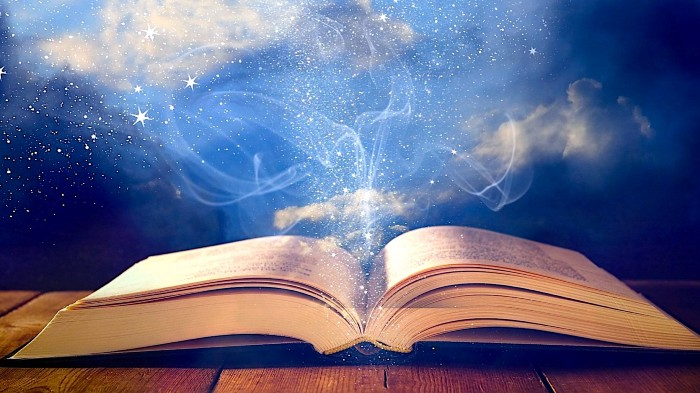 My ego is so huge it won't fit through the door.
I don't know how I feel about it. I should be excited. Many of you have this exact dream to publish a book with a well-known book publisher and get a juicy advance.
Let me dissect how I'm thinking about it to help you.
How it happened
An email comes in. A generic "can we put a backlink on your website and get a freebie" email.
Almost deleted it.
Then I noticed the logo. It seemed shady. I found the URL. Check. I searched the employee's LinkedIn. Legit. I avoided middlemen. Check.
Mixed feelings. LinkedIn hasn't valued my writing for years. I'm just a guy in an unironed t-shirt whose content they sell advertising against.
They get big dollars. I get $0 and a few likes, plus some email subscribers.
Still, I felt adrenaline for hours.
I texted a few friends to see how they felt. I wrapped them.
Messages like "No shocker. You're entertaining online." I didn't like praises, so I blushed.
The thrill faded after hours. Who knows?
Most authors desire this chance.
"You entitled piece of crap, Denning!"
You may think so. Okay. My job is to stand on the internet and get bananas thrown at me.
I approached writing backwards. More important than a book deal was a social media audience converted to an email list.
Romantic authors think backward. They hope a fantastic book will land them a deal and an audience.
Rarely occurs. So I never pursued it. It's like permission-seeking or the lottery.
Not being a professional writer, I've never written a good book. I post online for fun and to express my opinions.
Writing is therapeutic. I overcome mental illness and rebuilt my life this way. Without blogging, I'd be dead.
I've always dreamed of staying alive and doing something I love, not getting a book contract. Writing is my passion. I'm a winner without a book deal.
Why I was given a book deal
You may assume I received a book contract because of my views or follows. Nope.
They gave me a deal because they like my writing style. I've heard this for eight years.
Several authors agree. One asked me to improve their writer's voice.
Takeaway: highlight your writer's voice.
What if they discover I'm writing incompetently?
An edited book is published. It's edited.
I need to master writing mechanics, thus this concerns me. I need help with commas and sentence construction.
I must learn verb, noun, and adjective. Seriously.
Writing a book may reveal my imposter status to a famous publisher. Imagine the email
"It happened again. He doesn't even know how to spell. He thinks 'less' is the correct word, not 'fewer.' Are you sure we should publish his book?"
Fears stink.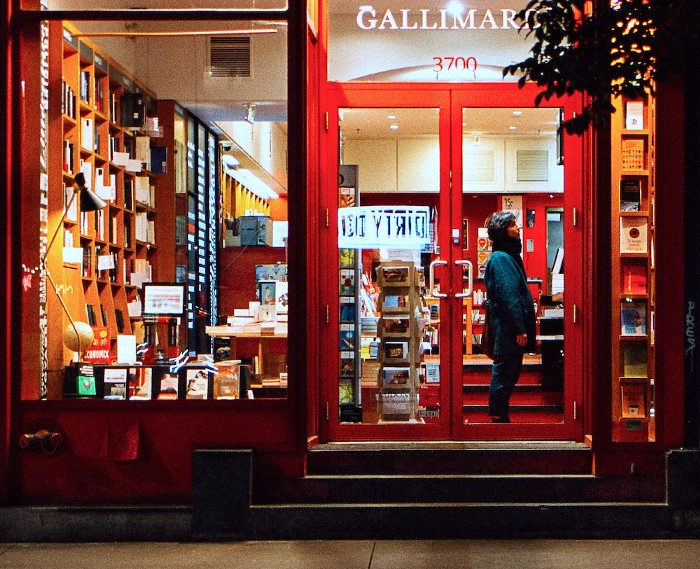 I'm capable of blogging. Even listicles. So what?
Writing for a major publisher feels advanced.
I only blog. I'm good at listicles. Digital media executives have criticized me for this.
It is allegedly clickbait.

Or it is following trends.

Alternately, growth hacking.
Never. I learned copywriting to improve my writing.
Apple, Amazon, and Tesla utilize copywriting to woo customers. Whoever thinks otherwise is the wisest person in the room.
Old-schoolers loathe copywriters.
Their novels sell nothing.
They assume their elitist version of writing is better and that the TikTok generation will invest time in random writing with no subheadings and massive walls of text they can't read on their phones.
I'm terrified of book proposals.
My friend's book proposal suggestion was contradictory and made no sense.
They told him to compose another genre. This book got three Amazon reviews. Is that a good model?
The process disappointed him. I've heard other book proposal horror stories. Tim Ferriss' book "The 4-Hour Workweek" was criticized.
Because he has thick skin, his book came out. He wouldn't be known without that.
I hate book proposals.
An ongoing commitment
Writing a book is time-consuming.
I appreciate time most. I want to focus on my daughter for the next few years. I can't recreate her childhood because of a book.
No idea how parents balance kids' goals.
My silly face in a bookstore. Really?
Genuine thought.
I don't want my face in bookstores. I fear fame. I prefer anonymity.
I want to purchase a property in a bad Australian area, then piss off and play drums. Is bookselling worth it?
Are there even bookstores anymore?
(Except for Ryan Holiday's legendary Painted Porch Bookshop in Texas.)
What's most important about books
Many were duped.
Tweets and TikTok hopscotch vids are their future. Short-form content creates devoted audiences that buy newsletter subscriptions.
Books=depth.
Depth wins (if you can get people to buy your book). Creating a book will strengthen my reader relationships.
It's cheaper than my classes, so more people can benefit from my life lessons.
A deeper justification for writing a book
Mind wandered.
If I write this book, my daughter will follow it. "Look what you can do, love, when you ignore critics."
That's my favorite.
I'll be her best leader and teacher. If her dad can accomplish this, she can too.
My kid can read my book when I'm gone to remember her loving father.
Last paragraph made me cry.
The positive
This book thing might make me sound like Karen.
The upside is... Building in public, like I have with online writing, attracts the right people.
Proof-of-work over proposals, beautiful words, or huge aspirations. If you want a book deal, try writing online instead of the old manner.
Next steps
No idea.
I'm a rural Aussie. Writing a book in the big city is intimidating. Will I do it? Lots to think about. Right now, some level of reflection and gratitude feels most appropriate.
Sometimes when you don't feel worthy, it gives you the greatest lessons. That's how I feel about getting offered this book deal.
Perhaps you can relate.
In 2022, can a lone developer be able to successfully establish a SaaS product?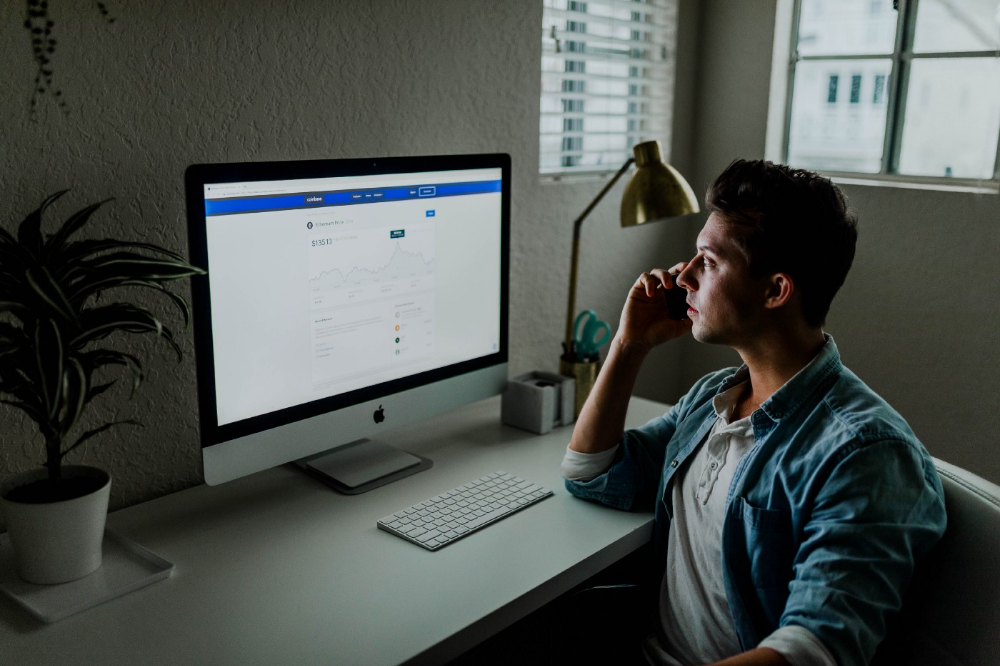 In the early 2000s, I began developing SaaS. I helped launch an internet fax service that delivered faxes to email inboxes. Back then, it saved consumers money and made the procedure easier.
Google AdWords was young then. Anyone might establish a new website, spend a few hundred dollars on keywords, and see dozens of new paying clients every day. That's how we launched our new SaaS, and these clients stayed for years. Our early ROI was sky-high.
Changing times
The situation changed dramatically after 15 years. Our paid advertising cost $200-$300 for every new customer. Paid advertising takes three to four years to repay.
Fortunately, we still had tens of thousands of loyal clients. Good organic rankings gave us new business. We needed less sponsored traffic to run a profitable SaaS firm.
Is it still possible?
Since selling our internet fax firm, I've dreamed about starting a SaaS company. One I could construct as a lone developer and progressively grow a dedicated customer base, as I did before in a small team.
It seemed impossible to me. Solo startups couldn't afford paid advertising. SEO was tough. Even the worst SaaS startup ideas attracted VC funding. How could I compete with startups that could hire great talent and didn't need to make money for years (or ever)?
The One and Only Way to Learn
After years of talking myself out of SaaS startup ideas, I decided to develop and launch one. I needed to know if a solitary developer may create a SaaS app in 2022.
Thus, I did. I invented webwriter.ai, an AI-powered writing tool for website content, from hero section headlines to blog posts, this year. I soft-launched an MVP in July.
Considering the Issue
Now that I've developed my own fully capable SaaS app for site builders and developers, I wonder if it's still possible. Can webwriter.ai be successful?
I know webwriter.ai's proposal is viable because Jasper.ai and Grammarly are also AI-powered writing tools. With competition comes validation.
To Win, Differentiate
To compete with well-funded established brands, distinguish to stand out to a portion of the market. So I can speak directly to a target user, unlike larger competition.
I created webwriter.ai to help web builders and designers produce web content rapidly. This may be enough differentiation for now.
Budget-Friendly Promotion
When paid search isn't an option, we get inventive. There are more tools than ever to promote a new website.
Organic Results

on social media (Twitter, Instagram, TikTok, LinkedIn)

Marketing with content that is compelling

Link Creation

Listings in directories

references made in blog articles and on other websites

Forum entries
The Beginning of the Journey
As I've labored to construct my software, I've pondered a new mantra. Not sure where that originated from, but I like it. I'll live by it and teach my kids:
"Do the work."
You might also like
7 Scientifically Proven Things You Must Stop Doing To Be More Productive
Smarter work yields better results.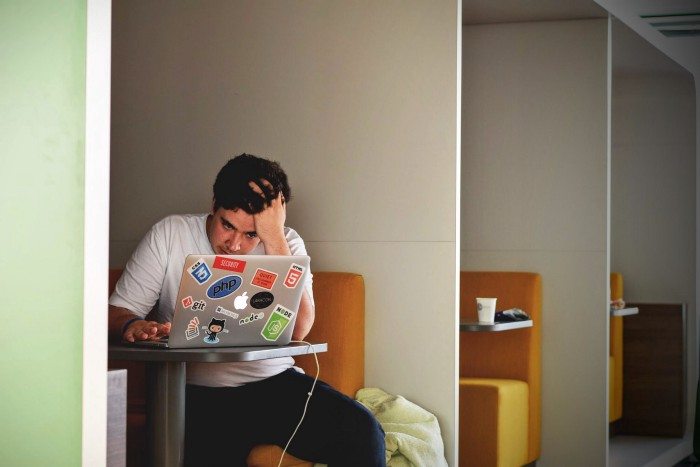 17-year-old me worked and studied 20 hours a day. During school breaks, I did coursework and ran a nonprofit at night. Long hours earned me national campaigns, A-list opportunities, and a great career. As I aged, my thoughts changed. Working harder isn't necessarily the key to success.
In some cases, doing less work might lead to better outcomes.
Consider a hard-working small business owner. He can't beat his corporate rivals by working hard. Time's limited. An entrepreneur can work 24 hours a day, 7 days a week, but a rival can invest more money, create a staff, and put in more man hours. Why have small startups done what larger companies couldn't? Facebook paid $1 billion for 13-person Instagram. Snapchat, a 30-person startup, rejected Facebook and Google bids. Luck and efficiency each contributed to their achievement.
The key to success is not working hard. It's working smart.
Being busy and productive are different. Busy doesn't always equal productive. Productivity is less about time management and more about energy management. Life's work. It's using less energy to obtain more rewards. I cut my work week from 80 to 40 hours and got more done. I value simplicity.
Here are seven activities I gave up in order to be more productive.
1. Give up working extra hours and boost productivity instead.
When did the five-day, 40-hour work week start? Henry Ford, Ford Motor Company founder, experimented with his workers in 1926.
He decreased their daily hours from 10 to 8, and shortened the work week from 6 days to 5. As a result, he saw his workers' productivity increase.
According to a 1980 Business Roundtable report, Scheduled Overtime Effect on Construction Projects, the more you work, the less effective and productive you become.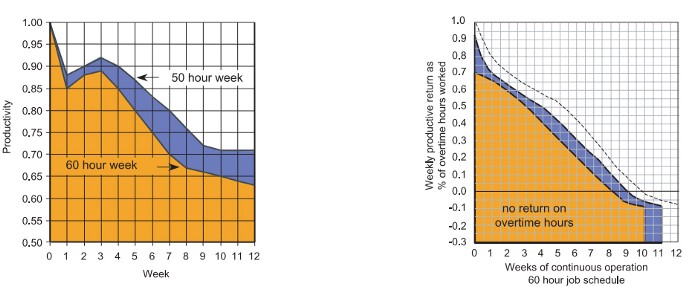 "Where a work schedule of 60 or more hours per week is continued longer than about two months, the cumulative effect of decreased productivity will cause a delay in the completion date beyond that which could have been realized with the same crew size on a 40-hour week." Source: Calculating Loss of Productivity Due to Overtime Using Published Charts — Fact or Fiction
AlterNet editor Sara Robinson cited US military research showing that losing one hour of sleep per night for a week causes cognitive impairment equivalent to a.10 blood alcohol level. You can get fired for showing up drunk, but an all-nighter is fine.
Irrespective of how well you were able to get on with your day after that most recent night without sleep, it is unlikely that you felt especially upbeat and joyous about the world. Your more-negative-than-usual perspective will have resulted from a generalized low mood, which is a normal consequence of being overtired. More important than just the mood, this mind-set is often accompanied by decreases in willingness to think and act proactively, control impulses, feel positive about yourself, empathize with others, and generally use emotional intelligence. Source: The Secret World of Sleep: The Surprising Science of the Mind at Rest
To be productive, don't overwork and get enough sleep. If you're not productive, lack of sleep may be to blame. James Maas, a sleep researcher and expert, said 7/10 Americans don't get enough sleep.
Did you know?
Leonardo da Vinci slept little at night and frequently took naps.

Napoleon, the French emperor, had no qualms about napping. He splurged every day.

Even though Thomas Edison felt self-conscious about his napping behavior, he regularly engaged in this ritual.

President Franklin D. Roosevelt's wife Eleanor used to take naps before speeches to increase her energy.

The Singing Cowboy, Gene Autry, was known for taking regular naps in his dressing area in between shows.

Every day, President John F. Kennedy took a siesta after eating his lunch in bed.

Every afternoon, oil businessman and philanthropist John D. Rockefeller took a nap in his office.

It was unavoidable for Winston Churchill to take an afternoon snooze. He thought it enabled him to accomplish twice as much each day.

Every afternoon around 3:30, President Lyndon B. Johnson took a nap to divide his day into two segments.

Ronald Reagan, the 40th president, was well known for taking naps as well.
Source: 5 Reasons Why You Should Take a Nap Every Day — Michael Hyatt
Since I started getting 7 to 8 hours of sleep a night, I've been more productive and completed more work than when I worked 16 hours a day. Who knew marketers could use sleep?
2. Refrain from accepting too frequently
Pareto's principle states that 20% of effort produces 80% of results, but 20% of results takes 80% of effort. Instead of working harder, we should prioritize the initiatives that produce the most outcomes. So we can focus on crucial tasks. Stop accepting unproductive tasks.
"The difference between successful people and very successful people is that very successful people say "no" to almost everything." — Warren Buffett
What should you accept? Why say no? Consider doing a split test to determine if anything is worth your attention. Track what you do, how long it takes, and the consequences. Then, evaluate your list to discover what worked (or didn't) to optimize future chores.
Most of us say yes more often than we should, out of guilt, overextension, and because it's simpler than no. Nobody likes being awful.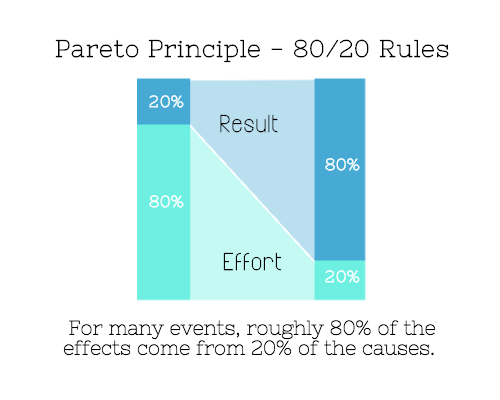 Researchers separated 120 students into two groups for a 2012 Journal of Consumer Research study. One group was educated to say "I can't" while discussing choices, while the other used "I don't".
The students who told themselves "I can't eat X" chose to eat the chocolate candy bar 61% of the time. Meanwhile, the students who told themselves "I don't eat X" chose to eat the chocolate candy bars only 36% of the time. This simple change in terminology significantly improved the odds that each person would make a more healthy food choice.
Next time you need to say no, utilize I don't to encourage saying no to unimportant things.
The 20-second rule is another wonderful way to avoid pursuits with little value. Add a 20-second roadblock to things you shouldn't do or bad habits you want to break. Delete social media apps from your phone so it takes you 20 seconds to find your laptop to access them. You'll be less likely to engage in a draining hobby or habit if you add an inconvenience.
Lower the activation energy for habits you want to adopt and raise it for habits you want to avoid. The more we can lower or even eliminate the activation energy for our desired actions, the more we enhance our ability to jump-start positive change. Source: The Happiness Advantage: The Seven Principles of Positive Psychology That Fuel Success and Performance at Work
3. Stop doing everything yourself and start letting people help you
I once managed a large community and couldn't do it alone. The community took over once I burned out. Members did better than I could have alone. I learned about community and user-generated content.
Consumers know what they want better than marketers. Octoly says user-generated videos on YouTube are viewed 10 times more than brand-generated videos. 51% of Americans trust user-generated material more than a brand's official website (16%) or media coverage (22%). (14 percent). Marketers should seek help from the brand community.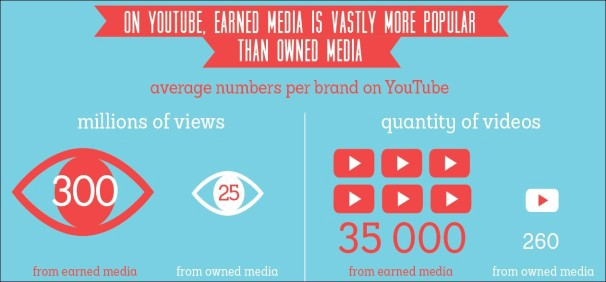 Being a successful content marketer isn't about generating the best content, but cultivating a wonderful community.
We should seek aid when needed. We can't do everything. It's best to delegate work so you may focus on the most critical things. Instead of overworking or doing things alone, let others help.
Having friends or coworkers around can boost your productivity even if they can't help.
Just having friends nearby can push you toward productivity. "There's a concept in ADHD treatment called the 'body double,' " says David Nowell, Ph.D., a clinical neuropsychologist from Worcester, Massachusetts. "Distractable people get more done when there is someone else there, even if he isn't coaching or assisting them." If you're facing a task that is dull or difficult, such as cleaning out your closets or pulling together your receipts for tax time, get a friend to be your body double. Source: Friendfluence: The Surprising Ways Friends Make Us Who We Are
4. Give up striving for perfection
Perfectionism hinders professors' research output. Dr. Simon Sherry, a psychology professor at Dalhousie University, did a study on perfectionism and productivity. Dr. Sherry established a link between perfectionism and productivity.
Perfectionism has its drawbacks.
They work on a task longer than necessary.

They delay and wait for the ideal opportunity. If the time is right in business, you are already past the point.

They pay too much attention to the details and miss the big picture.
Marketers await the right time. They miss out.
The perfect moment is NOW.
5. Automate monotonous chores instead of continuing to do them.
A team of five workers who spent 3%, 20%, 25%, 30%, and 70% of their time on repetitive tasks reduced their time spent to 3%, 10%, 15%, 15%, and 10% after two months of working to improve their productivity.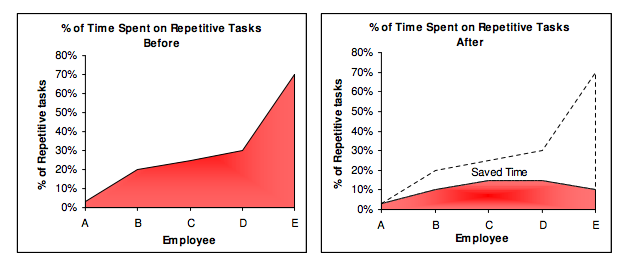 Last week, I wrote a 15-minute Python program. I wanted to generate content utilizing Twitter API data and Hootsuite to bulk schedule it. Automation has cut this task from a day to five minutes. Whenever I do something more than five times, I try to automate it.
Automate monotonous chores without coding. Skills and resources are nice, but not required.  If you cannot build it, buy it.
People forget time equals money. Manual work is easy and requires little investigation. You can moderate 30 Instagram photographs for your UGC campaign. You need digital asset management software to manage 30,000 photographs and movies from five platforms. Filemobile helps individuals develop more user-generated content. You may buy software to manage rich media and address most internet difficulties.
Hire an expert if you can't find a solution. Spend money to make money, and time is your most precious asset.
Visit GitHub or Google Apps Script library, marketers. You may often find free, easy-to-use open source code.
6. Stop relying on intuition and start supporting your choices with data.
You may optimize your life by optimizing webpages for search engines.
Numerous studies might help you boost your productivity. Did you know individuals are most distracted from midday to 4 p.m.? This is what a Penn State psychology professor found. Even if you can't find data on a particular question, it's easy to run a split test and review your own results.
7. Stop working and spend some time doing absolutely nothing.
Most people don't know that being too focused can be destructive to our work or achievements. The Boston Globe's The Power of Lonely says solo time is excellent for the brain and spirit.
One ongoing Harvard study indicates that people form more lasting and accurate memories if they believe they're experiencing something alone. Another indicates that a certain amount of solitude can make a person more capable of empathy towards others. And while no one would dispute that too much isolation early in life can be unhealthy, a certain amount of solitude has been shown to help teenagers improve their moods and earn good grades in school. Source: The Power of Lonely
Reflection is vital. We find solutions when we're not looking.
We don't become more productive overnight. It demands effort and practice. Waiting for change doesn't work. Instead, learn about your body and identify ways to optimize your energy and time for a happy existence.
Victoria Kurichenko
4 months ago
My Blog Is in Google's Top 10—Here's How to Compete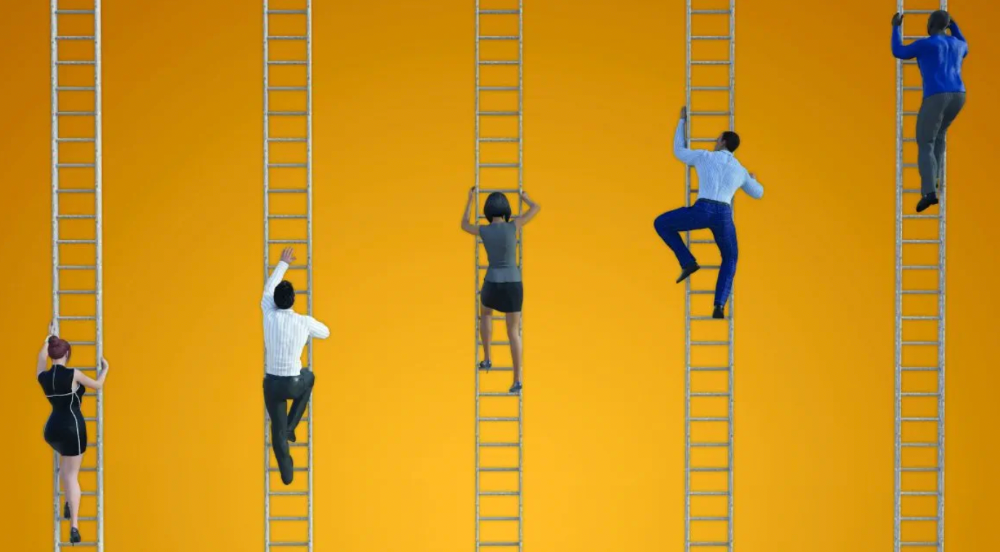 "Competition" is beautiful and hateful.
Some people bury their dreams because they are afraid of competition. Others challenge themselves, shaping our world.
Competition is normal.
It spurs innovation and progress.
I wish more people agreed.
As a marketer, content writer, and solopreneur, my readers often ask:
"I want to create a niche website, but I have no ideas. Everything's done"
"Is a website worthwhile?"
I can't count how many times I said, "Yes, it makes sense, and you can succeed in a competitive market."
I encourage and share examples, but it's not enough to overcome competition anxiety.
I launched an SEO writing website for content creators a year ago, knowing it wouldn't beat Ahrefs, Semrush, Backlinko, etc.
Not needed.
Many of my website's pages rank highly on Google.

Everyone can eat the pie.
In a competitive niche, I took a different approach.
Look farther
When chatting with bloggers that want a website, I discovered something fascinating.
They want to launch a website but have no ideas. As a next step, they start listing the interests they believe they should work on, like wellness, lifestyle, investments, etc. I could keep going.
Too many generalists who claim to know everything confuse many.
Generalists aren't trusted.
We want someone to fix our problems immediately.
I don't think broad-spectrum experts are undervalued. People have many demands that go beyond generalists' work. Narrow-niche experts can help.
I've done SEO for three years. I learned from experts and courses. I couldn't find a comprehensive SEO writing resource.
I read tons of articles before realizing that wasn't it. I took courses that covered SEO basics eventually.
I had a demand for learning SEO writing, but there was no solution on the market. My website fills this micro-niche.
Have you ever had trouble online?
Professional courses too general, boring, etc.?
You've bought off-topic books, right?
You're not alone.
Niche ideas!
Big players often disregard new opportunities. Too small. Individual content creators can succeed here.
In a competitive market:
Never choose wide subjects

Think about issues you can relate to and have direct experience with.

Be a consumer to discover both the positive and negative aspects of a good or service.

Merchandise your annoyances.

Consider ways to transform your frustrations into opportunities.
The right niche is half-success. Here is what else I did to hit the Google front page with my website.
An innovative method for choosing subjects
Why publish on social media and websites?
Want likes, shares, followers, or fame?
Some people do it for fun. No judgment.
I bet you want more.
You want to make decent money from blogging.
Writing about random topics, even if they are related to your niche, won't help you attract an audience from organic search. I'm a marketer and writer.
I worked at companies with dead blogs because they posted for themselves, not readers. They did not follow SEO writing rules; that's why most of their content flopped.
I learned these hard lessons and grew my website from 0 to 3,000+ visitors per month while working on it a few hours a week only. Evidence: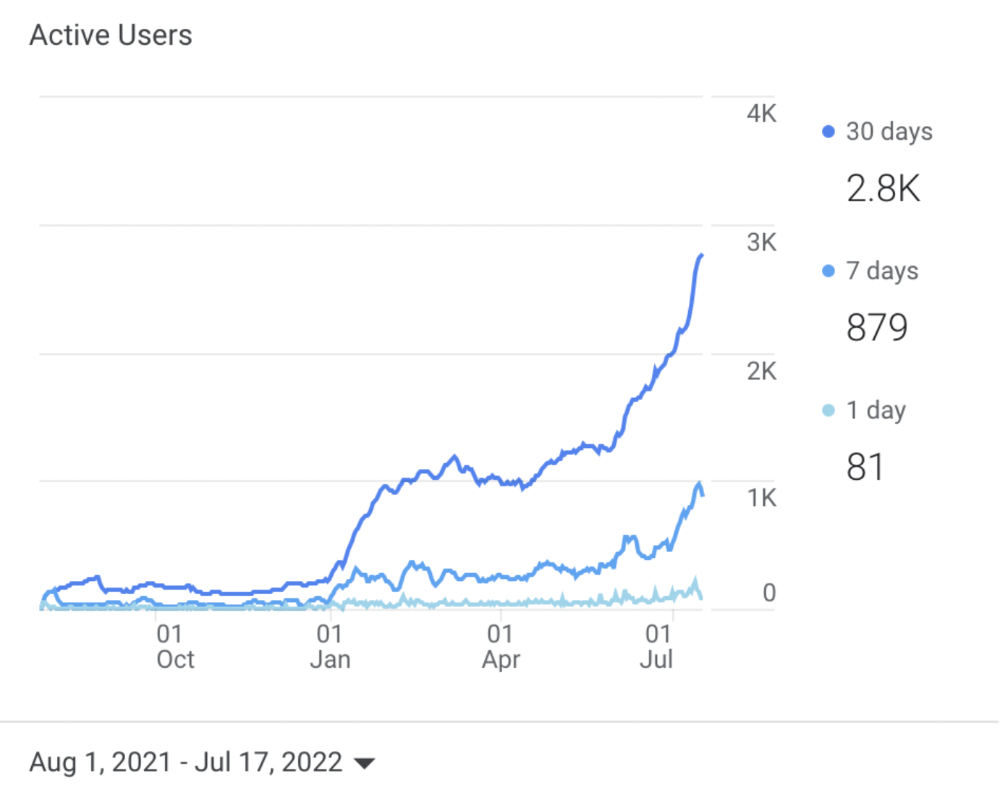 I choose website topics using these criteria:
- Business potential. The information should benefit my audience and generate revenue. There would be no use in having it otherwise.
My topics should help me:
Attract organic search traffic with my "fluff-free" content -> Subscribers > SEO ebook sales.
Simple and effective.
- traffic on search engines. The number of monthly searches reveals how popular my topic is all across the world. If I find that no one is interested in my suggested topic, I don't write a blog article.
- Competition. Every search term is up against rivals. Some are more popular (thus competitive) since more websites target them in organic search. A new website won't score highly for keywords that are too competitive. On the other side, keywords with moderate to light competition can help you rank higher on Google more quickly.
- Search purpose. The "why" underlying users' search requests is revealed. I analyze search intent to understand what users need when they plug various queries in the search bar and what content can perfectly meet their needs.
My specialty website produces money, ranks well, and attracts the target audience because I handpick high-traffic themes.
Following these guidelines, even a new website can stand out.
I wrote a 50-page SEO writing guide where I detailed topic selection and share my front-page Google strategy.
My guide can help you run a successful niche website.
In summary
You're not late to the niche-website party.
The Internet offers many untapped opportunities.
We need new solutions and are willing to listen.
There are unexplored niches in any topic.
Don't fight giants. They have their piece of the pie. They might overlook new opportunities while trying to keep that piece of the pie. You should act now.
How Do Discord's Trillions Of Messages Get Indexed?
They depend heavily on open source..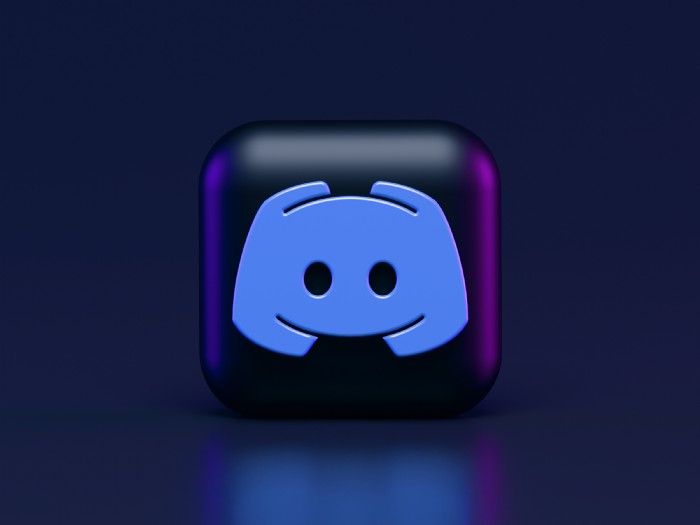 Discord users send billions of messages daily. Users wish to search these messages. How do we index these to search by message keywords?
Let's find out.
Discord utilizes Elasticsearch. Elasticsearch is a free, open search engine for textual, numerical, geographical, structured, and unstructured data. Apache Lucene powers Elasticsearch.


How does elastic search store data? It stores it as numerous key-value pairs in JSON documents.


How does elastic search index? Elastic search's index is inverted. An inverted index lists every unique word in every page and where it appears.
4. Elasticsearch indexes documents and generates an inverted index to make data searchable in near real-time. The index API adds or updates JSON documents in a given index.
Let's examine how discord uses Elastic Search. Elasticsearch prefers bulk indexing. Discord couldn't index real-time messages. You can't search posted messages. You want outdated messages.
6. Let's check what bulk indexing requires.
1. A temporary queue for incoming communications.
2. Indexer workers that index messages into elastic search.
Discord's queue is Celery. The queue is open-source. Elastic search won't run on a single server. It's clustered. Where should a message go? Where?
8. A shard allocator decides where to put the message. Nevertheless. Shattered? A shard combines elastic search and index on. So, these two form a shard which is used as a unit by discord. The elastic search itself has some shards. But this is different, so don't get confused.
Now, the final part is service discovery — to discover the elastic search clusters and the hosts within that cluster. This, they do with the help of etcd another open source tool.

A great thing to notice here is that discord relies heavily on open source systems and their base implementations which is very different from a lot of other products.