This Month Will See The Release Of Travis Scott x Nike Footwear
Following the catastrophes at Astroworld, Travis Scott was swiftly vilified by both media outlets and fans alike, and the names who had previously supported him were quickly abandoned. Nike, on the other hand, remained silent, only delaying the release of La Flame's planned collaborations, such as the Air Max 1 and Air Trainer 1, indefinitely. While some may believe it is too soon for the artist to return to the spotlight, the Swoosh has other ideas, as Nice Kicks reveals that these exact sneakers will be released in May.
Both the Travis Scott x Nike Air Max 1 and the Travis Scott x Nike Air Trainer 1 are set to come in two colorways this month. Tinker Hatfield's renowned runner will meet La Flame's "Baroque Brown" and "Saturn Gold" make-ups, which have been altered with backwards Swooshes and outdoors-themed webbing. The high-top trainer is being customized with Hatfield's "Wheat" and "Grey Haze" palettes, both of which include zippers across the heel, co-branded patches, and other details.
See below for a closer look at the four footwear. TravisScott.com is expected to release the shoes on May 20th, according to Nice Kicks. Following that, on May 27th, Nike SNKRS will release the shoe.
Travis Scott x Nike Air Max 1 "Baroque Brown"
Release Date: 2022
Color: Baroque Brown/Lemon Drop/Wheat/Chile Red
Mens: $160
Style Code: DO9392-200
Pre-School: $85
Style Code: DN4169-200
Infant & Toddler: $70
Style Code: DN4170-200
Travis Scott x Nike Air Max 1 "Saturn Gold"
Release Date: 2022
Color: N/A
Mens: $160
Style Code: DO9392-700
Travis Scott x Nike Air Trainer 1 "Wheat"
Restock Date: May 27th, 2022 (Friday)
Original Release Date: May 20th, 2022 (Friday)
Color: N/A
Mens: $140
Style Code: DR7515-200
Travis Scott x Nike Air Trainer 1 "Grey Haze"
Restock Date: May 27th, 2022 (Friday)
Original Release Date: May 20th, 2022 (Friday)
Color: N/A
Mens: $140
Style Code: DR7515-001
More on Lifestyle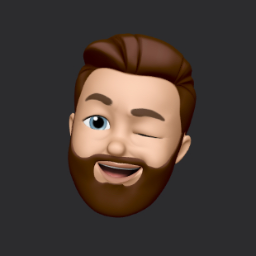 The Jordan 6 Rings Reintroduce Classic Bulls
The Jordan 6 Rings return in Bulls colors, a deviation from previous releases. The signature red color is used on the midsole and heel, as well as the chenille patch and pull tab. The rest of the latter fixture is black, matching the outsole and adjacent Jumpman logos. Finally, white completes the look, from the leather mudguard to the lace unit. Here's a closer look at the Jordan 6 Rings. Sizes should be available soon on Nike.com and select retailers. Also, official photos of the Air Jordan 1 Denim have surfaced.
Jordan 6 Rings
Release Date: 2022
Color: N/A
Mens: $130
Style Code: 322992-126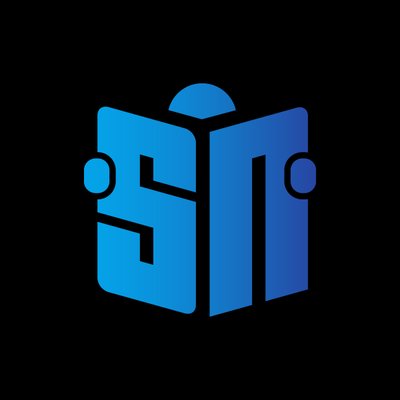 Union LA x Air Jordan 2 "Future Is Now" PREVIEW
With the help of Virgil Abloh and Union LA's Chris Gibbs, it's now clear that Jordan Brand intended to bring the Air Jordan 2 back in 2022.
The "Future Is Now" collection includes two colorways of MJ's second signature as well as an extensive range of apparel and accessories.
"We wanted to juxtapose what some futuristic gear might look like after being worn and patina'd,"
Union stated on the collaboration's landing page.
"You often see people's future visions that are crisp and sterile. We thought it would be cool to wear it in and make it organic..."
The classic co-branding appears on short-sleeve tees, hoodies, and sweat shorts/sweat pants, all lightly distressed at the hems and seams.
Also, a filtered black-and-white photo of MJ graces the adjacent long sleeves, labels stitch into the socks, and the Jumpman logo adorns the four caps.
Liner jackets and flight pants will also be available, adding reimagined militaria to a civilian ensemble.
The Union LA x Air Jordan 2 (Grey Fog and Rattan) shares many of the same beats. Vintage suedes show age, while perforations and detailing reimagine Bruce Kilgore's design for the future.
The "UN/LA" tag across the modified eye stays, the leather patch across the tongue, and the label that wraps over the lateral side of the collar complete the look.
The footwear will also include a Crater Slide in the "Grey Fog" color scheme.
BUYING
On 4/9 and 4/10 from 9am-3pm, Union LA will be giving away a pair of Air Jordan 2s at their La Brea storefront (110 S. LA BREA AVE. LA, CA 90036). The raffle is only open to LA County residents with a valid CA ID. You must enter by 11:59pm on 4/10 to win. Winners will be notified via email.
Stephen Rivers
5 months ago
Because of regulations, the $3 million Mercedes-AMG ONE will not (officially) be available in the United States or Canada.
We asked Mercedes to clarify whether "customers" refers to people who have expressed interest in buying the AMG ONE but haven't made a down payment or paid in full for a production slot, and a company spokesperson told that it's the latter – "Actual customers for AMG ONE in the United States and Canada." 
The Mercedes-AMG ONE has finally arrived in manufacturing form after numerous delays. This may be the most complicated and magnificent hypercar ever created, but according to Mercedes, those roads will not be found in the United States or Canada.
Despite all of the well-deserved excitement around the gorgeous AMG ONE, there was no word on when US customers could expect their cars. Our Editor-in-Chief became aware of this and contacted Mercedes to clarify the matter. Mercedes-hypercar AMG's with the F1-derived 1,049 HP 1.6-liter V6 engine will not be homologated for the US market, they've confirmed.
Mercedes has informed its customers in the United States and Canada that the ONE will not be arriving to North America after all, as of today, June 1, 2022. The whole text of the letter is included below, so sit back and wait for Mercedes to explain why we (or they) won't be getting (or seeing) the hypercar. Mercedes claims that all 275 cars it wants to produce have already been reserved, with net pricing in Europe starting at €2.75 million (about US$2.93 million at today's exchange rates), before country-specific taxes.
"The AMG-ONE was created with one purpose in mind: to provide a straight technology transfer of the World Championship-winning Mercedes-AMG Petronas Formula 1 E PERFORMANCE drive unit to the road." It's the first time a complete Formula 1 drive unit has been integrated into a road car.
Every component of the AMG ONE has been engineered to redefine high performance, with 1,000+ horsepower, four electric motors, and a blazing top speed of more than 217 mph. While the engine's beginnings are in competition, continuous research and refinement has left us with a difficult choice for the US market.
We determined that following US road requirements would considerably damage its performance and overall driving character in order to preserve the distinctive nature of its F1 powerplant. We've made the strategic choice to make the automobile available for road use in Europe, where it complies with all necessary rules."
If this is the first time US customers have heard about it, which it shouldn't be, we understand if it's a bit off-putting. The AMG ONE could very probably be Mercedes' final internal combustion hypercar of this type.
Nonetheless, we wouldn't be surprised if a few make their way to the United States via the federal government's "Show and Display" exemption provision. This legislation permits the importation of automobiles such as the AMG ONE, but only for a total of 2,500 miles per year.
The McLaren Speedtail, the Koenigsegg One:1, and the Bugatti EB110 are among the automobiles that have been imported under this special rule. We just hope we don't have to wait too long to see the ONE in the United States.
You might also like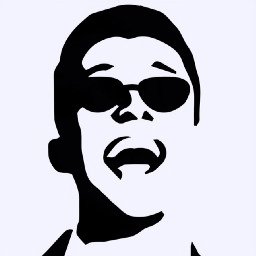 Joseph Mavericks
4 months ago
The world's 36th richest man uses a 5-step system to get what he wants.
Ray Dalio's super-effective roadmap 
Ray Dalio's $22 billion net worth ranks him 36th globally. From 1975 to 2011, he built the world's most successful hedge fund, never losing more than 4% from 1991 to 2020. (and only doing so during 3 calendar years). 
Dalio describes a 5-step process in his best-selling book Principles. It's the playbook he's used to build his hedge fund, beat the markets, and face personal challenges. 
This 5-step system is so valuable and well-explained that I didn't edit or change anything; I only added my own insights in the parts I found most relevant and/or relatable as a young entrepreneur. The system's overview: 
Have clear goals 

Identify and don't tolerate problems 

Diagnose problems to get at their root causes 

Design plans that will get you around those problems 

Do what is necessary to push through the plans to get results 
If you follow these 5 steps in a virtuous loop, you'll almost always see results. Repeat the process for each goal you have. 
1. Have clear goals 
a) Prioritize: You can have almost anything, but not everything. 
I started and never launched dozens of projects for 10 years because I was scattered. I opened a t-shirt store, traded algorithms, sold art on Instagram, painted skateboards, and tinkered with electronics. I decided to try blogging for 6 months to see where it took me. Still going after 3 years. 
b) Don't confuse goals with desires. 
A goal inspires you to act. Unreasonable desires prevent you from achieving your goals. 
c) Reconcile your goals and desires to decide what you want. 
d) Don't confuse success with its trappings. 
e) Never dismiss a goal as unattainable. 
Always one path is best. Your perception of what's possible depends on what you know now. I never thought I'd make money writing online so quickly, and now I see a whole new horizon of business opportunities I didn't know about before. 
f) Expectations create abilities. 
Don't limit your abilities. More you strive, the more you'll achieve. 
g) Flexibility and self-accountability can almost guarantee success. 
Flexible people accept what reality or others teach them. Self-accountability is the ability to recognize your mistakes and be more creative, flexible, and determined. 
h) Handling setbacks well is as important as moving forward. 
Learn when to minimize losses and when to let go and move on. 
2. Don't ignore problems 
a) See painful problems as improvement opportunities. 
Every problem, painful situation, and challenge is an opportunity. Read The Art of Happiness for more. 
b) Don't avoid problems because of harsh realities. 
Recognizing your weaknesses isn't the same as giving in. It's the first step in overcoming them. 
c) Specify your issues. 
There is no "one-size-fits-all" solution. 
d) Don't mistake a cause of a problem with the real problem. 
"I can't sleep" is a cause, not a problem. "I'm underperforming" could be a problem. 
e) Separate big from small problems. 
You have limited time and energy, so focus on the biggest problems. 
f) Don't ignore a problem. 
Identifying a problem and tolerating it is like not identifying it. 
3. Identify problems' root causes 
a) Decide "what to do" after assessing "what is." 
"A good diagnosis takes 15 to 60 minutes, depending on its accuracy and complexity. [...] Like principles, root causes recur in different situations. 
b) Separate proximate and root causes. 
"You can only solve problems by removing their root causes, and to do that, you must distinguish symptoms from disease." 
c) Knowing someone's (or your own) personality can help you predict their behavior. 
4. Design plans that will get you around the problems 
a) Retrace your steps. 
Analyze your past to determine your future. 
b) Consider your problem a machine's output. 
Consider how to improve your machine. It's a game then. 
c) There are many ways to reach your goals. 
Find a solution. 
d) Visualize who will do what in your plan like a movie script. 
Consider your movie's actors and script's turning points, then act accordingly. The game continues. 
e) Document your plan so others can judge your progress. 
Accountability boosts success. 
f) Know that a good plan doesn't take much time. 
The execution is usually the hardest part, but most people either don't have a plan or keep changing it. Don't drive while building the car. Build it first, because it'll be bumpy. 
5. Do what is necessary to push through the plans to get results 
a) Great planners without execution fail. 
Life is won with more than just planning. Similarly, practice without talent beats talent without practice. 
b) Work ethic is undervalued. 
Hyper-productivity is praised in corporate America, even if it leads nowhere. To get things done, use checklists, fewer emails, and more desk time. 
c) Set clear metrics to ensure plan adherence. 
I've written about the OKR strategy for organizations with multiple people here. If you're on your own, I recommend the Wheel of Life approach. Both systems start with goals and tasks to achieve them. Then start executing on a realistic timeline. 
If you find solutions, weaknesses don't matter. 
Everyone's weak. You, me, Gates, Dalio, even Musk. Nobody will be great at all 5 steps of the system because no one can think in all the ways required. Some are good at analyzing and diagnosing but bad at executing. Some are good planners but poor communicators. Others lack self-discipline. 
Stay humble and ask for help when needed. Nobody has ever succeeded 100% on their own, without anyone else's help. That's the paradox of individual success: teamwork is the only way to get there. 
Most people won't have the skills to execute even the best plan. You can get missing skills in two ways: 
Self-taught (time-consuming) 

Others' (requires humility) light
On knowing what to do with your life 
"Some people have good mental maps and know what to do on their own. Maybe they learned them or were blessed with common sense. They have more answers than others. Others are more humble and open-minded. […] Open-mindedness and mental maps are most powerful." — Ray Dalio 
I've always known what I wanted to do, so I'm lucky. I'm almost 30 and have always had trouble executing. Good thing I never stopped experimenting, but I never committed to anything long-term. I jumped between projects. I decided 3 years ago to stick to one project for at least 6 months and haven't looked back. 
Maybe you're good at staying focused and executing, but you don't know what to do. Maybe you have none of these because you haven't found your purpose. Always try new projects and talk to as many people as possible. It will give you inspiration and ideas and set you up for success. 
There is almost always a way to achieve a crazy goal or idea. 
Enjoy the journey, whichever path you take.
A simple go-to-market formula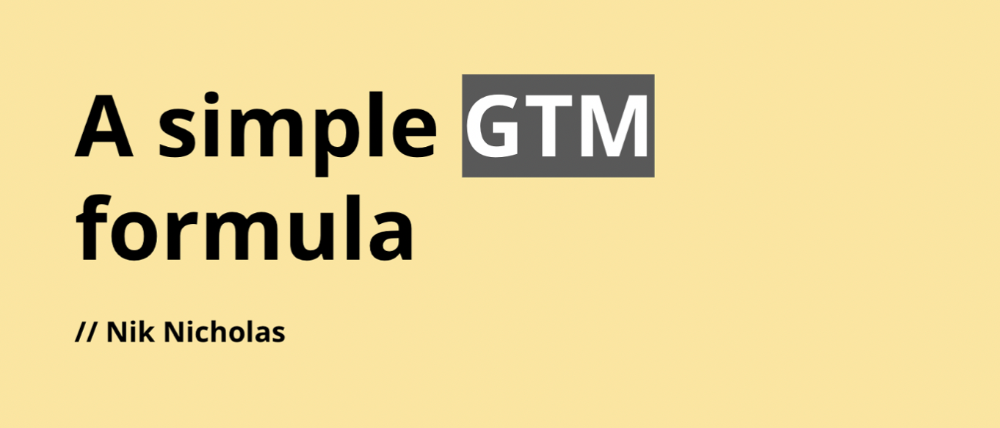 "Poor distribution, not poor goods, is the main reason for failure" — Peter Thiel.
Here's an easy way to conceptualize "go-to-market" for your distribution plan.
One equation captures the concept:
Distribution = Ecosystem Participants + Incentives
Draw your customers' ecosystem. Set aside your goods and consider your consumer's environment. Who do they deal with daily? 
First, list each participant. You want an exhaustive list, but here are some broad categories.
In-person media services

Websites

Events\Networks

Financial education and banking

Shops

Staff

Advertisers

Twitter influencers
Draw influence arrows. Who's affected? I'm not just talking about Instagram selfie-posters. Who has access to your consumer and could promote your product if motivated?
The thicker the arrow, the stronger the relationship. Include more "influencers" if needed. Customer ecosystems are complex.
3. Incentivize ecosystem players. "Show me the incentive and I will show you the result.", says Warren Buffet's business partner Charlie Munger.
Strong distribution strategies encourage others to promote your product to your target market by incentivizing the most prominent players. Incentives can be financial or non-financial.
Financial rewards
Usually, there's money. If you pay Facebook, they'll run your ad. Salespeople close deals for commission. Giving customers bonus credits will encourage referrals.
Most businesses underuse non-financial incentives.
Non-cash incentives
Motivate key influencers without spending money to expand quickly and cheaply. What can you give a client-connector for free?
Here are some ideas:
Are there any other features or services available?
Titles or status? Tinder paid college "ambassadors" for parties to promote its dating service.
Can I get early/free access? Facebook gave a select group of developers "exclusive" early access to their AR platform.
Are you a good host? Pharell performed at YPlan's New York launch party.
Distribution? Apple's iPod earphones are white so others can see them.
Have an interesting story? PR rewards journalists by giving them a compelling story to boost page views.
Prioritize distribution.
More time spent on distribution means more room in your product design and business plan. Once you've identified the key players in your customer's ecosystem, talk to them.
Money isn't your only resource. Creative non-monetary incentives may be more effective and scalable. Give people something useful and easy to deliver.
You can learn more about marketing from these 8 copywriting frameworks than from a college education.
Email, landing pages, and digital content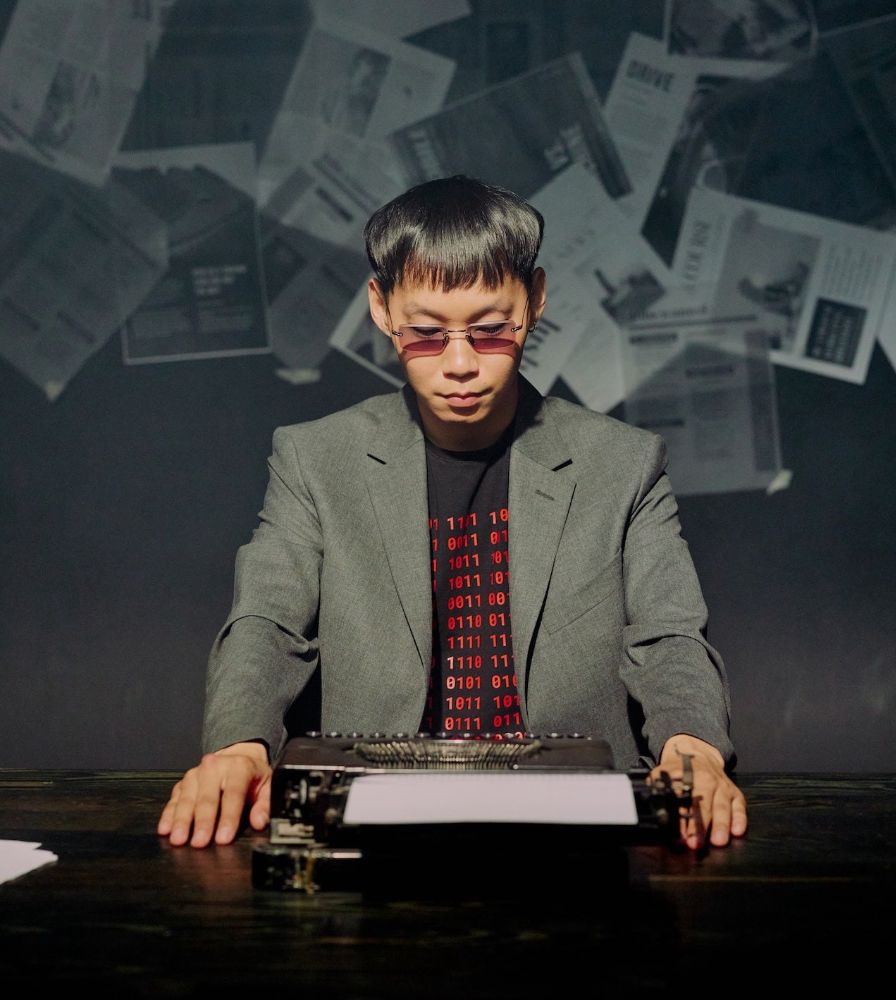 Today's most significant skill:
Copywriting.
Unfortunately, most people don't know how to write successful copy because they weren't taught in school.
I've been obsessed with copywriting for two years. I've read 15 books, completed 3 courses, and studied internet's best digital entrepreneurs.
Here are 8 copywriting frameworks that educate more than a four-year degree.
1. Feature — Advantage — Benefit (F.A.B)
This is the most basic copywriting foundation. Email marketing, landing page copy, and digital video ads can use it.
F.A.B says:
How it works (feature)

which is helpful (advantage)

What's at stake (benefit)
The Hustle uses this framework on their landing page to convince people to sign up: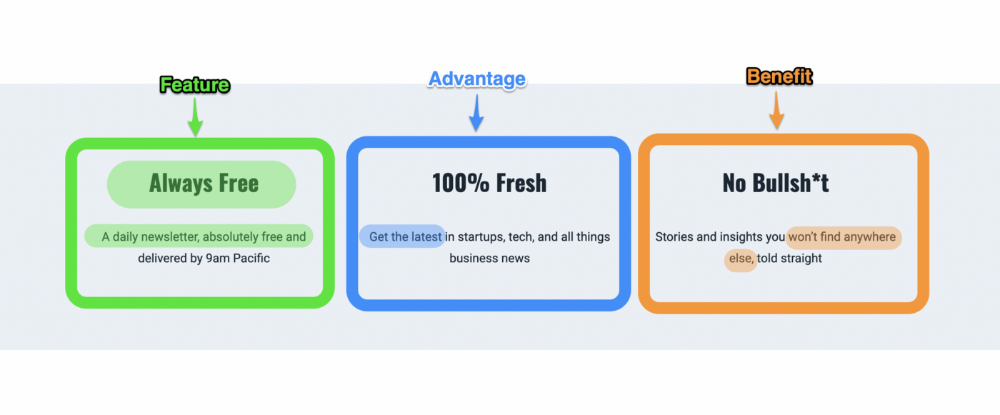 2. P. A. S. T. O. R.
This framework is for longer-form copywriting. PASTOR uses stories to engage with prospects. It explains why people should buy this offer.
PASTOR means:
Problem

Amplify

Story

Testimonial

Offer

Response
Dan Koe's landing page is a great example. It shows PASTOR frame-by-frame.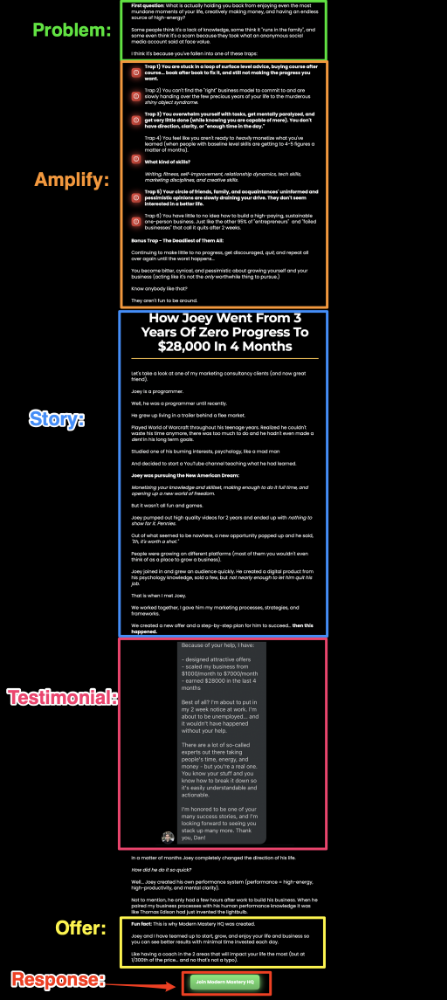 3. Before — After — Bridge
Before-after-bridge is a copywriting framework that draws attention and shows value quickly.
This framework highlights:
where you are

where you want to be

how to get there
Works great for: Email threads/landing pages
Zain Kahn utilizes this framework to write viral threads.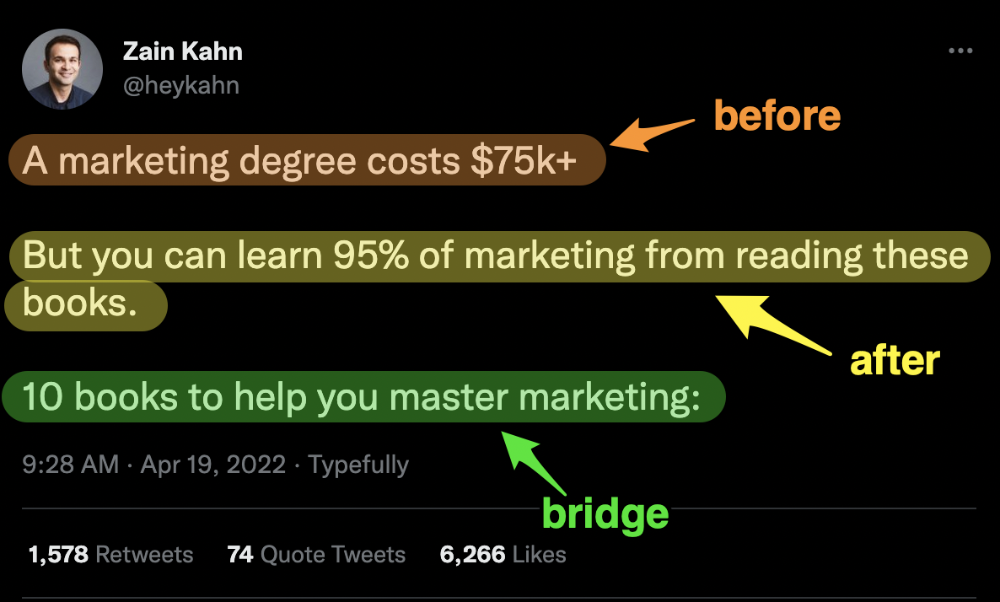 4. Q.U.E.S.T
QUEST is about empathetic writing. You know their issues, obstacles, and headaches. This allows coverups.
QUEST:
Qualifies

Understands

Educates

Stimulates

Transitions
Tom Hirst's landing page uses the QUEST framework.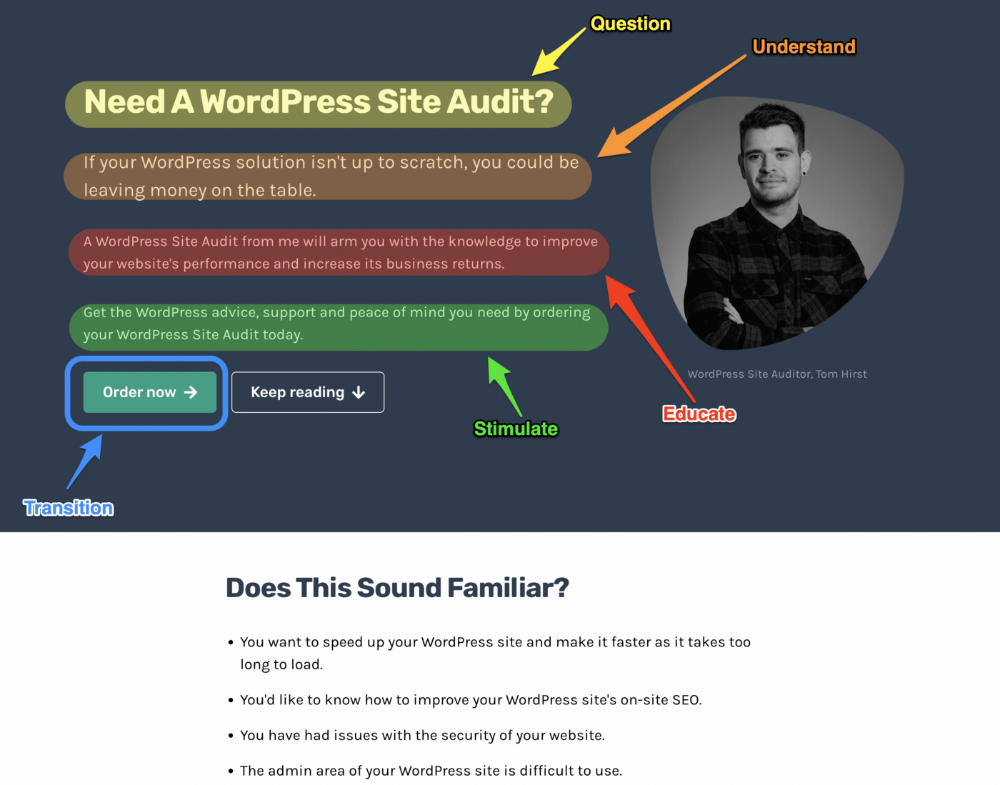 5. The 4P's model
The 4P's approach pushes your prospect to action. It educates and persuades quickly.
4Ps:
The problem the visitor is dealing with

The promise that will help them

The proof the promise works

A push towards action
Mark Manson is a bestselling author, digital creator, and pop-philosopher. He's also a great copywriter, and his membership offer uses the 4P's framework.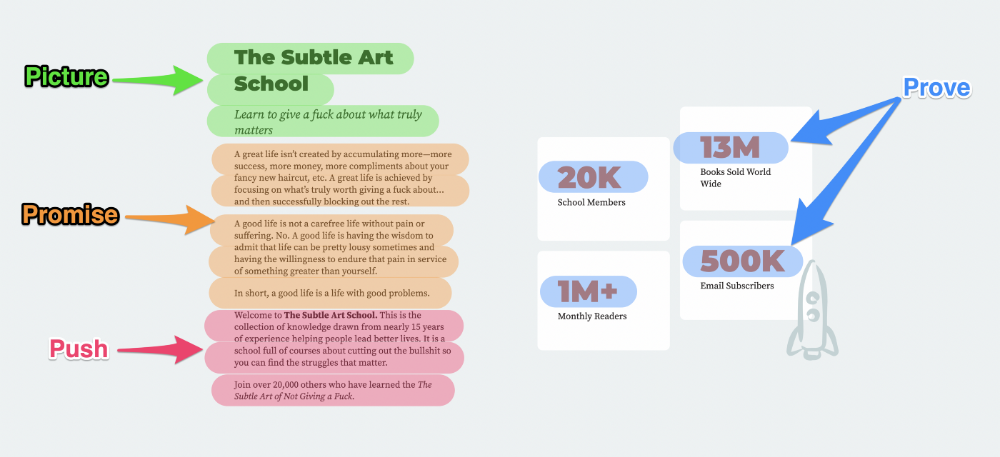 6. Problem — Agitate — Solution (P.A.S)
Up-and-coming marketers should understand problem-agitate-solution copywriting. Once you understand one structure, others are easier. It drives passion and presents a clear solution.
PAS outlines:
The issue the visitor is having

It then intensifies this issue through emotion.

finally offers an answer to that issue (the offer)
The customer's story loops. Nicolas Cole and Dickie Bush use PAS to promote Ship 30 for 30.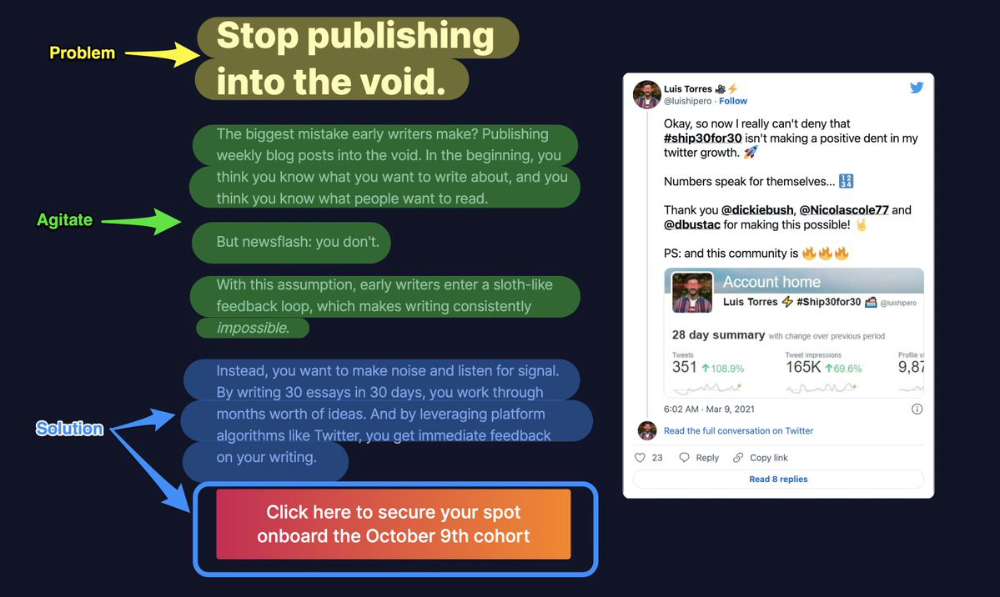 7. Star — Story — Solution (S.S.S)
PASTOR + PAS = star-solution-story. Like PAS, it employs stories to persuade.
S.S.S. is effective storytelling:
Star: (Person had a problem)

Story: (until they had a breakthrough)

Solution: (That created a transformation)
Ali Abdaal is a YouTuber with a great S.S.S copy.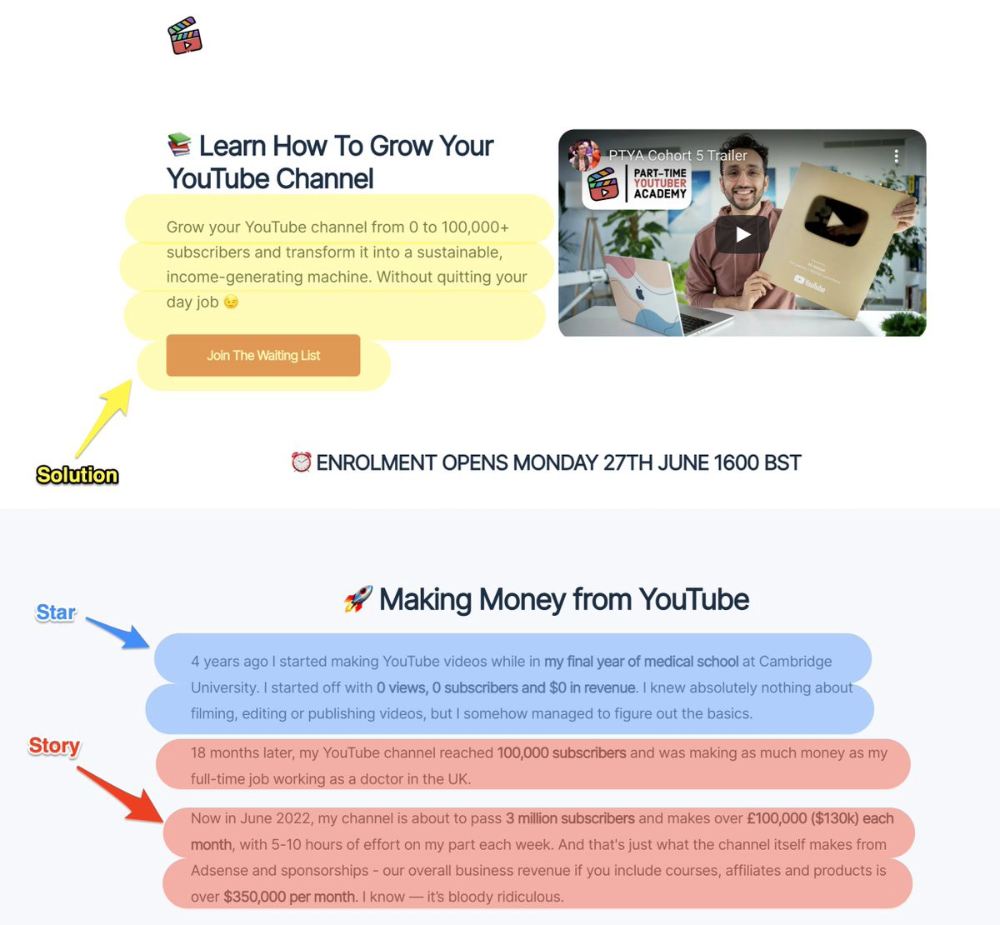 8. Attention — Interest — Desire — Action
AIDA is another classic. This copywriting framework is great for fast-paced environments (think all digital content on Linkedin, Twitter, Medium, etc.).
It works with:
Page landings

writing on thread

Email
It's a good structure since it's concise, attention-grabbing, and action-oriented.
Shane Martin, Twitter's creator, uses this approach to create viral content.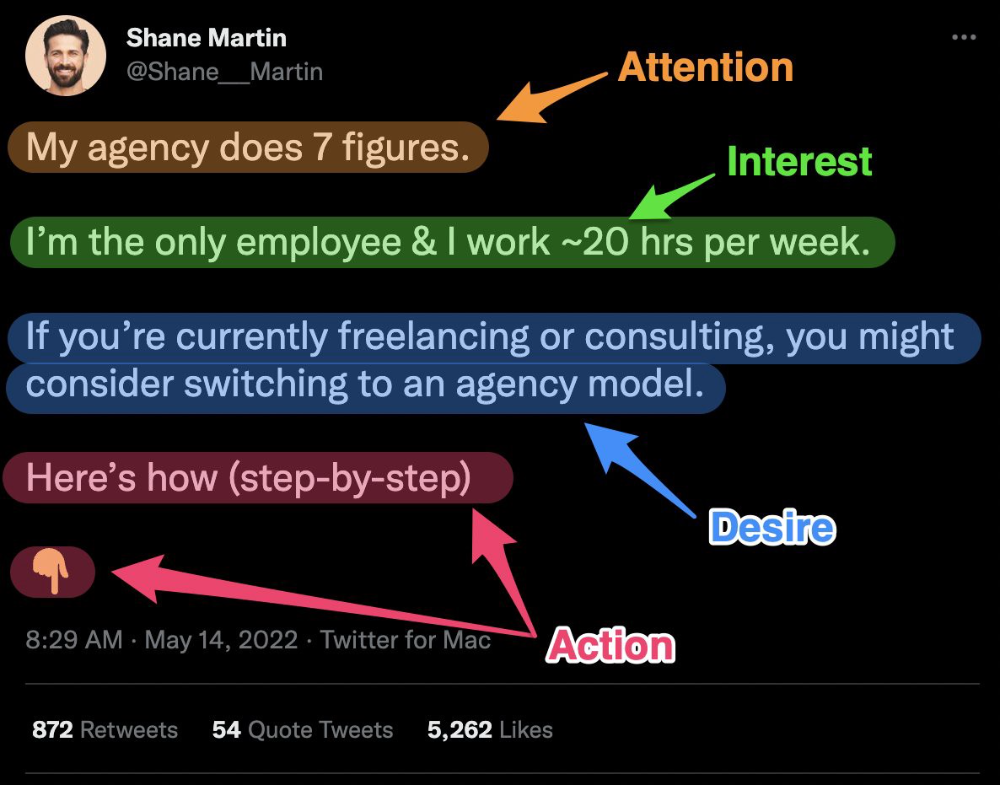 TL;DR
8 copywriting frameworks that teach marketing better than a four-year degree
Feature-advantage-benefit

Before-after-bridge

Star-story-solution

P.A.S.T.O.R

Q.U.E.S.T

A.I.D.A

P.A.S

4P's