More on Entrepreneurship/Creators
Your entrepreneurial experience can either be a beautiful adventure or a living hell with just one decision.
Choose.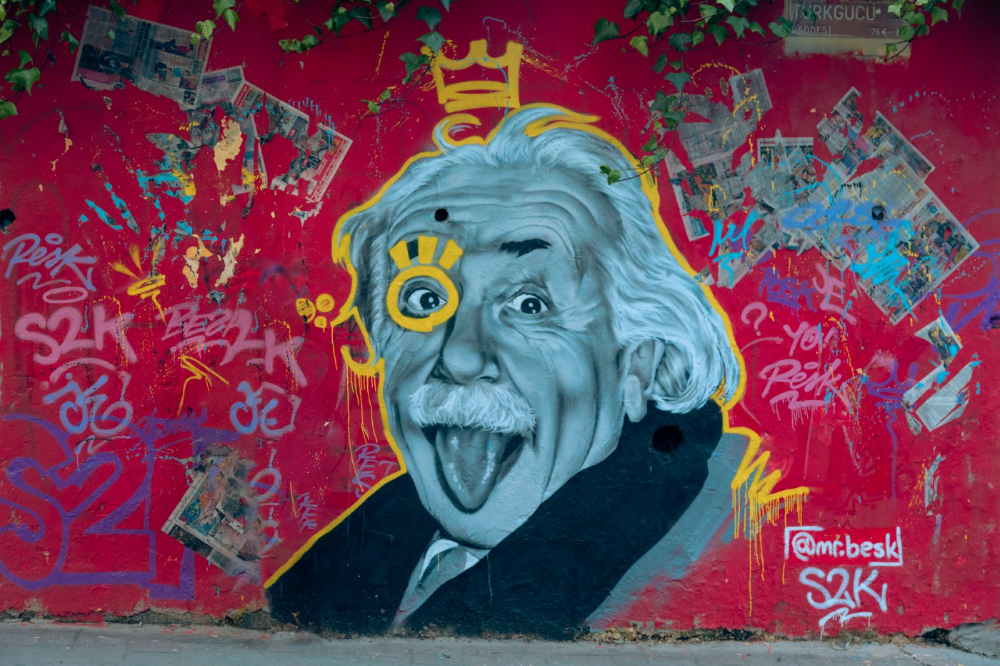 DNA makes us distinct.
We act alike. Most people follow the same road, ignoring differences. We remain quiet about our uniqueness for fear of exclusion (family, social background, religion). We live a more or less imposed life.
Off the beaten path, we stand out from the others. We obey without realizing we're sewing a shroud. We're told to do as everyone else and spend 40 years dreaming of a golden retirement and regretting not living.
"One of the greatest regrets in life is being what others would want you to be, rather than being yourself." - Shannon L. Alder
Others dare. Again, few are creative; most follow the example of those who establish a business for the sake of entrepreneurship. To live.
They pick a potential market and model their MVP on an existing solution. Most mimic others, alter a few things, appear to be original, and end up with bland products, adding to an already crowded market.
SaaS, PaaS, etc. followed suit. It's reduced pricing, profitability, and product lifespan.
As competitors become more aggressive, their profitability diminishes, making life horrible for them and their employees. They fail to innovate, cut costs, and close their company.
Few of them look happy and fulfilled.
How did they do it?
The answer is unsettlingly simple.
They are themselves.
They start their company, propelled at first by a passion or maybe a calling.

Then, at their own pace, they create it with the intention of resolving a dilemma.

They assess what others are doing and consider how they might improve it.

In contrast to them, they respond to it in their own way by adding a unique personal touch. Therefore, it is obvious.
Originals, like their DNA, can't be copied. Or if they are, they're poorly printed. Originals are unmatched. Artist-like. True collectors only buy Picasso paintings by the master, not forgeries, no matter how good.
Imaginative people are constantly ahead. Copycats fall behind unless they innovate. They watch their competition continuously. Their solution or product isn't sexy. They hope to cash in on their copied product by flooding the market.
They're mostly pirates. They're short-sighted, unlike creators.
Creators see further ahead and have no rivals. They use copiers to confirm a necessity. To maintain their individuality, creators avoid copying others. They find copying boring. It's boring. They oppose plagiarism.
It's thrilling and inspiring.
It will also make them more able to withstand their opponents' tension. Not to mention roadblocks. For creators, impediments are games.
Others fear it. They race against the clock and fear threats that could interrupt their momentum since they lack inventiveness and their product has a short life cycle.
Creators have time on their side. They're dedicated. Clearly. Passionate booksellers will have their own bookstore. Their passion shows in their book choices. Only the ones they love.
The copier wants to display as many as possible, including mediocre authors, and will cut costs. All this to dominate the market. They're digging their own grave.
The bookseller is just one example. I could give you tons of them.
Closing remarks
Entrepreneurs might follow others or be themselves. They risk exhaustion trying to predict what their followers will do.
It's true.
Life offers choices.
Being oneself or doing as others do, with the possibility of regretting not expressing our uniqueness and not having lived.
"Be yourself; everyone else is already taken". Oscar Wilde
The choice is yours.
Mangu Solutions
1 year ago
Growing a New App to $15K/mo in 6 Months [SaaS Case Study]
Discover How We Used Facebook Ads to Grow a New Mobile App from $0 to $15K MRR in Just 6 Months and Our Strategy to Hit $100K a Month.
Our client introduced a mobile app for Poshmark resellers in December and wanted as many to experience it and subscribe to the monthly plan.
An Error We Committed
We initiated a Facebook ad campaign with a "awareness" goal, not "installs." This sent them to a landing page that linked to the iPhone App Store and Android Play Store. Smart, right?
We got some installs, but we couldn't tell how many came from the ad versus organic/other channels because the objective we chose only reported landing page clicks, not app installs.
We didn't know which interest groups/audiences had the best cost per install (CPI) to optimize and scale our budget.

After spending $700 without adequate data (installs and trials report), we stopped the campaign and worked with our client's app developer to set up app events tracking.
This allowed us to create an installs campaign and track installs, trials, and purchases (in some cases).
Finding a Successful Audience
Once we knew what ad sets brought in what installs at what cost, we began optimizing and testing other interest groups and audiences, growing the profitable low CPI ones and eliminating the high CPI ones.
We did all our audience testing using an ABO campaign (Ad Set Budget Optimization), spending $10 to $30 on each ad set for three days and optimizing afterward. All ad sets under $30 were moved to a CBO campaign (Campaign Budget Optimization).
We let Facebook's AI decide how much to spend on each ad set, usually the one most likely to convert at the lowest cost.
If the CBO campaign maintains a nice CPI, we keep increasing the budget by $50 every few days or duplicating it sometimes in order to double the budget. This is how we've scaled to $400/day profitably.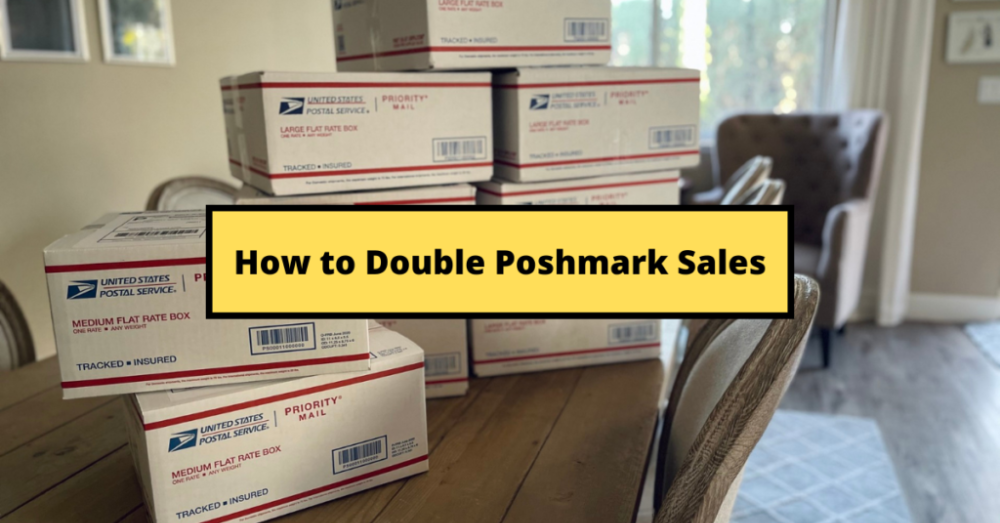 Finding Successful Creatives
Per campaign, we tested 2-6 images/videos. Same ad copy and CTA. There was no clear winner because some images did better with some interest groups.
The image above with mail packages, for example, got us a cheap CPI of $9.71 from our Goodwill Stores interest group but, a high $48 CPI from our lookalike audience. Once we had statistically significant data, we turned off the high-cost ad.
New marketers who are just discovering A/B testing may assume it's black and white — winner and loser. However, Facebook ads' machine learning and reporting has gotten so sophisticated that it's hard to call a creative a flat-out loser, but rather a 'bad fit' for some audiences, and perfect for others.
You can see how each creative performs across age groups and optimize.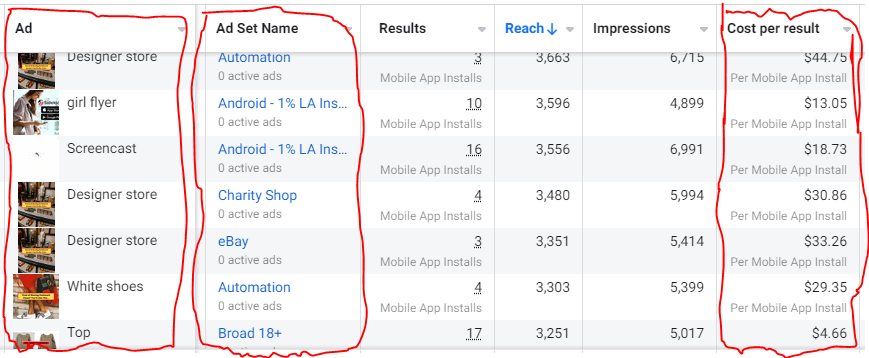 How Many Installs Did It Take Us to Earn $15K Per Month?
Six months after paying $25K, we got 1,940 app installs, 681 free trials, and 522 $30 monthly subscriptions. 522 * $30 gives us $15,660 in monthly recurring revenue (MRR).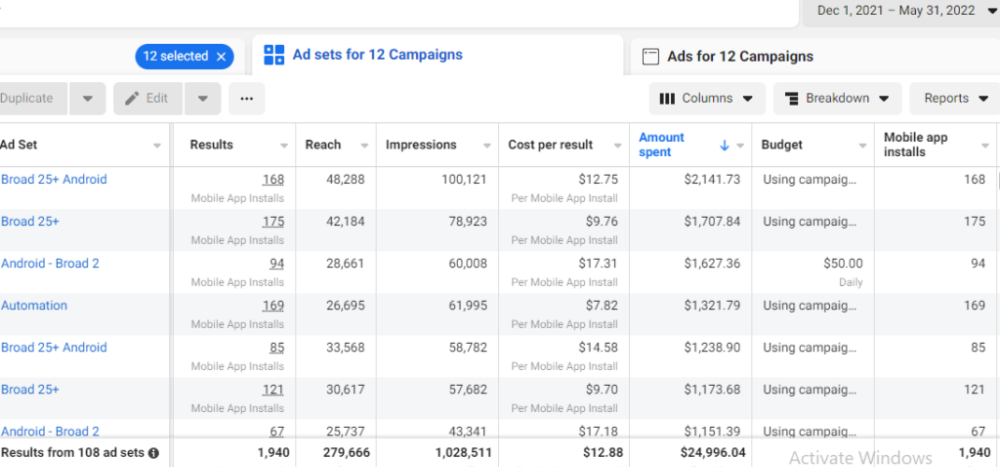 Next, what? $100K per month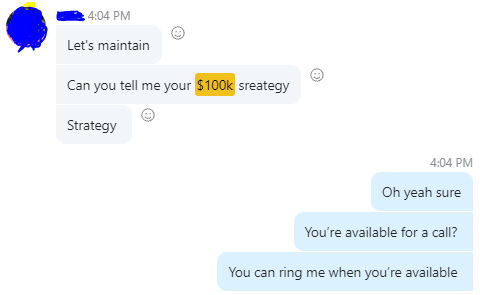 The conversation above is with the app's owner. We got on a 30-minute call where I shared how I plan to get the app to be making $100K a month like I've done for other businesses.
Reverse Engineering $100K
Formula:
For $100K/month, we need 3,334 people to pay $30/month. 522 people pay that. We need 2,812 more paid users.
522 paid users from 1,940 installs is a 27% conversion rate. To hit $100K/month, we need 10,415 more installs. Assuming...
With a $400 daily ad spend, we average 40 installs per day. This means that if everything stays the same, it would take us 260 days (around 9 months) to get to $100K a month (MRR).
Conclusion
You must market your goods to reach your income objective (without waiting forever). Paid ads is the way to go if you hate knocking on doors or irritating friends and family (who aren't scalable anyways).
You must also test and optimize different angles, audiences, interest groups, and creatives.
Bradley Vangelder
1 year ago
How we started and then quickly sold our startup
From a simple landing where we tested our MVP to a platform that distributes 20,000 codes per month, we learned a lot.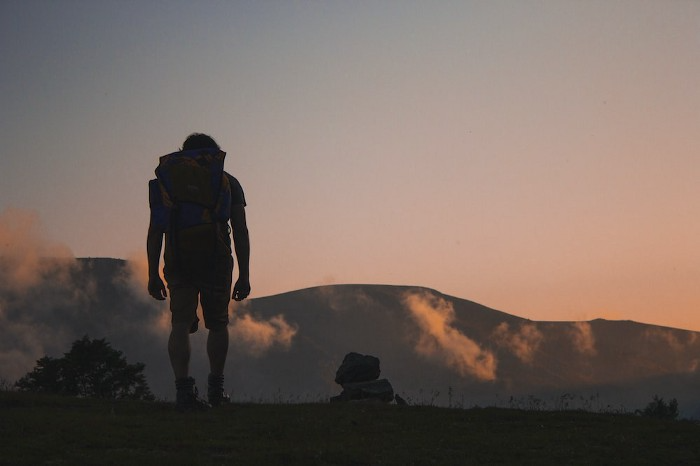 Starting point
Kwotet was my first startup. Everyone might post book quotes online.
I wanted a change.
Kwotet lacked attention, thus I felt stuck. After experiencing the trials of starting Kwotet, I thought of developing a waitlist service, but I required a strong co-founder.
I knew Dries from school, but we weren't close. He was an entrepreneurial programmer who worked a lot outside school. I needed this.
We brainstormed throughout school hours. We developed features to put us first. We worked until 3 am to launch this product.
Putting in the hours is KEY when building a startup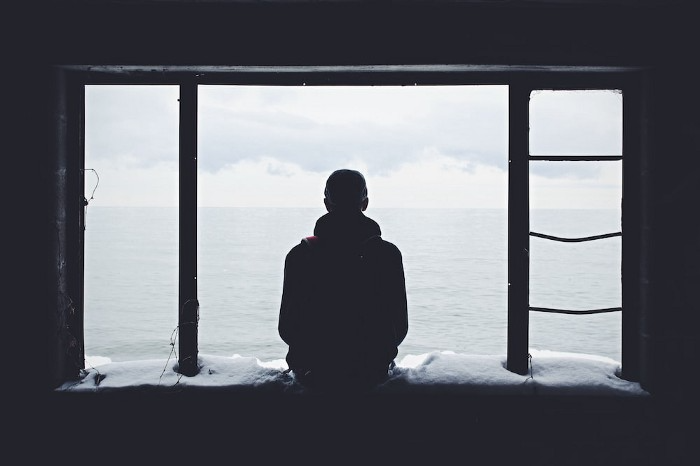 The instant that we lost our spark
In Belgium, college seniors do their internship in their last semester.
As we both made the decision to pick a quite challenging company, little time was left for Lancero.
Eventually, we lost interest. We lost the spark…
The only logical choice was to find someone with the same spark we started with to acquire Lancero.
And we did @ MicroAcquire.
Sell before your product dies. Make sure to profit from all the gains.
What did we do following the sale?
Not far from selling Lancero I lost my dad. I was about to start a new company. It was focused on positivity. I got none left at the time.
We still didn't let go of the dream of becoming full-time entrepreneurs. As Dries launched the amazing company Plunk, and I'm still in the discovering stages of my next journey!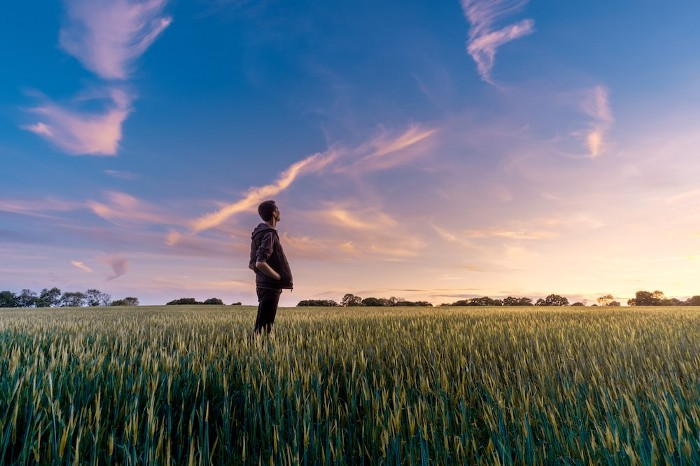 Dream!
You're an entrepreneur if:
You're imaginative.

You enjoy disassembling and reassembling things.

You're adept at making new friends.

YOU HAVE DREAMS.
You don't need to believe me if I tell you "everything is possible"… I wouldn't believe it myself if anyone told me this 2 years ago.
Until I started doing, living my dreams.
You might also like
The Secret Developer
1 year ago
What Elon Musk's Take on Bitcoin Teaches Us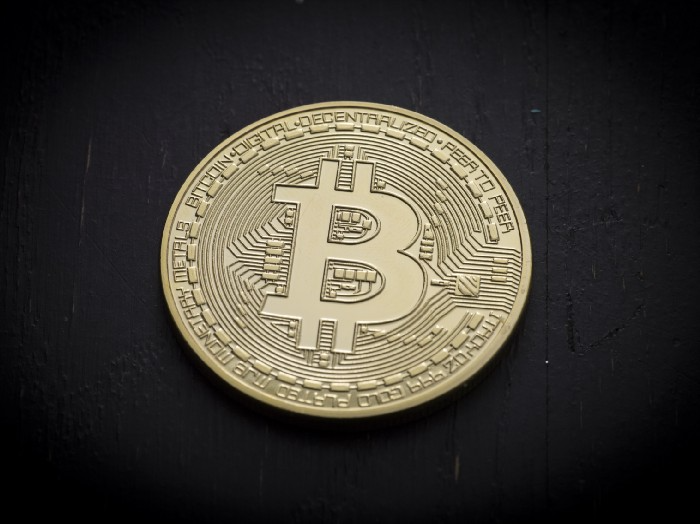 Tesla Q2 earnings revealed unethical dealings.
As of end of Q2, we have converted approximately 75% of our Bitcoin purchases into fiat currency
That's OK then, isn't it?
Elon Musk, Tesla's CEO, is now untrustworthy.
It's not about infidelity, it's about doing the right thing
And what can we learn?
The Opening Remark
Musk tweets on his (and Tesla's) future goals.
Don't worry, I'm not expecting you to read it.
What's crucial?
Tesla will not be selling any Bitcoin
The Situation as It Develops
2021 Tesla spent $1.5 billion on Bitcoin. In 2022, they sold 75% of the ownership for $946 million.
That's a little bit of a waste of money, right?
Musk predicted the reverse would happen.
What gives? Why would someone say one thing, then do the polar opposite?
The Justification For Change
Tesla's public. They must follow regulations. When a corporation trades, they must record what happens.
At least this keeps Musk some way in line.
We now understand Musk and Tesla's actions.
Musk claimed that Tesla sold bitcoins to maximize cash given the unpredictability of COVID lockdowns in China.
Tesla may buy Bitcoin in the future, he said.
That's fine then. He's not knocking the NFT at least.
Tesla has moved investments into cash due to China lockdowns.
That doesn't explain the 180° though
Musk's Tweet isn't company policy. Therefore, the CEO's change of heart reflects the organization. Look.
That's okay, since
Leaders alter their positions when circumstances change.
Leaders must adapt to their surroundings. This isn't embarrassing; it's a leadership prerequisite.
Yet
The Man
Someone stated if you're not in the office full-time, you need to explain yourself. He doesn't treat his employees like adults.
This is the individual mentioned in the quote.
If Elon was not happy, you knew it. Things could get nasty
also, He fired his helper for requesting a raise.
This public persona isn't good. Without mentioning his disastrous performances on Twitter (pedo dude) or Joe Rogan. This image sums up the odd Podcast appearance: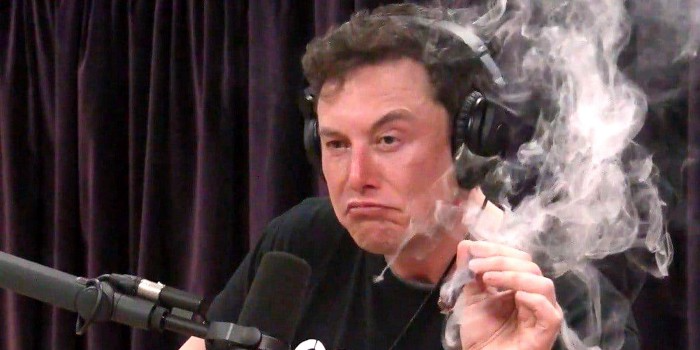 Which describes the man.
I wouldn't trust this guy to feed a cat
What we can discover
When Musk's company bet on Bitcoin, what happened?
Exactly what we would expect
The company's position altered without the CEO's awareness. He seems uncaring.
This article is about how something happened, not what happened. Change of thinking requires contrition.
This situation is about a lack of respect- although you might argue that followers on Twitter don't deserve any
Tesla fans call the sale a great move.
It's absurd.
As you were, then.
Conclusion
Good luck if you gamble.
When they pay off, congrats!
When wrong, admit it.
You must take chances if you want to succeed.

Risks don't always pay off.
Mr. Musk lacks insight and charisma to combine these two attributes.
I don't like him, if you hadn't figured.
It's probably all of the cheating.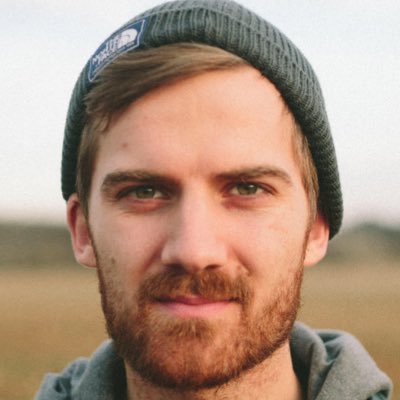 The REAL Reason Putin is Invading Ukraine [video with transcript]
Transcript:
[Reporter] The Russian invasion of Ukraine.
Momentum is building for a war between Ukraine and Russia.
[Reporter] Tensions between Russia and the West
are growing rapidly.
[Reporter] President Biden considering deploying
thousands of troops to Eastern Europe.
There are now 100,000 troops
on the Eastern border of Ukraine.
Russia is setting up field hospitals on this border.
Like this is what preparation for war looks like.
A legitimate war.
Ukrainian troops are watching and waiting,
saying they are preparing for a fight.
The U.S. has ordered the families of embassy staff
to leave Ukraine.
Britain has sent all of their nonessential staff home.
And now the U.S. is sending tons of weapons and munitions
to Ukraine's army.
And we're even considering deploying
our own troops to the region.
I mean, this thing is heating up.
Meanwhile, Russia and the West have been in Geneva
and Brussels trying to talk it out,
and sort of getting nowhere.
The message is very clear.
Should Russia take further aggressive actions
against Ukraine the costs will be severe
and the consequences serious.
It's a scary, grim momentum that is unpredictable.
And the chances of miscalculation
and escalation are growing.
I want to explain what's going on here,
but I want to show you that this isn't just
typical geopolitical behavior.
Stuff that can just be explained on the map.
Instead, to understand why 100,000 troops are camped out
on Ukraine's Eastern border, ready for war,
you have to understand Russia
and how it's been cut down over the ages
from the Slavic empire that dominated this whole region
to then the Soviet Union,
which was defeated in the nineties.
And what you really have to understand here
is how that history is transposed
onto the brain of one man.
This guy, Vladimir Putin.
This is a story about regional domination
and struggles between big powers,
but really it's the story about
what Vladimir Putin really wants.
[Reporter] Russian troops moving swiftly
to take control of military bases in Crimea.
[Reporter] Russia has amassed more than 100,000 troops
and a lot of military hardware
at the border with Ukraine.
Let's dive back in.
Okay. Let's get up to speed on what's happening here.
And I'm just going to quickly give you the highlight version
of like the news that's happening,
because I want to get into the juicy part,
which is like why, the roots of all of this.
So let's go.
A few months ago, Russia started sending
more and more troops to this border.
It's this massive border between Ukraine and Russia.
They said they were doing a military exercise,
but the rest of the world was like,
"Yeah, we totally believe you Russia. Pshaw."
This was right before this big meeting
where North American and European countries
were coming together to talk about a lot
of different things, like these countries often do
in these diplomatic summits.
But soon, because of Russia's aggressive behavior
coming in and setting up 100,000 troops
on the border with Ukraine,
the entire summit turned into a whole, "WTF Russia,
what are you doing on the border of Ukraine," meeting.
Before the meeting Putin comes out and says,
"Listen, I have some demands for the West."
And everyone's like, "Okay, Russia, what are your demands?
You know, we have like, COVID19 right now.
And like, that's like surging.
So like, we don't need your like,
bluster about what your demands are."
And Putin's like, "No, here's my list of demands."
Putin's demands for the summit were this:
number one, that NATO, which is this big military alliance
between U.S., Canada, and Europe stop expanding,
meaning they don't let any new members in, okay.
So, Russia is like, "No more new members to your, like,
cool military club that I don't like.
You can't have any more members."
Number two, that NATO withdraw all of their troops
from anywhere in Eastern Europe.
Basically Putin is saying,
"I can veto any military cooperation
or troops going between countries
that have to do with Eastern Europe,
the place that used to be the Soviet Union."
Okay, and number three, Putin demands that America vow
not to protect its allies in Eastern Europe
with nuclear weapons.
"LOL," said all of the other countries,
"You're literally nuts, Vladimir Putin.
Like these are the most ridiculous demands, ever."
But there he is, Putin, with these demands.
These very, very aggressive demands.
And he sort of is implying that if his demands aren't met,
he's going to invade Ukraine.
I mean, it doesn't work like this.
This is not how international relations work.
You don't just show up and say like,
"I'm not gonna allow other countries to join your alliance
because it makes me feel uncomfortable."
But what I love about this list of demands
from Vladimir Putin for this summit
is that it gives us a clue
on what Vladimir Putin really wants.
What he's after here.
You read them closely and you can grasp his intentions.
But to grasp those intentions
you have to understand what NATO is.
and what Russia and Ukraine used to be.
(dramatic music)
Okay, so a while back I made this video
about why Russia is so damn big,
where I explain how modern day Russia started here in Kiev,
which is actually modern day Ukraine.
In other words, modern day Russia, as we know it,
has its original roots in Ukraine.
These places grew up together
and they eventually became a part
of the same mega empire called the Soviet Union.
They were deeply intertwined,
not just in their history and their culture,
but also in their economy and their politics.
So it's after World War II,
it's like the '50s, '60s, '70s, and NATO was formed,
the North Atlantic Treaty Organization.
This was a military alliance between all of these countries,
that was meant to sort of deter the Soviet Union
from expanding and taking over the world.
But as we all know, the Soviet Union,
which was Russia and all of these other countries,
collapsed in 1991.
And all of these Soviet republics,
including Ukraine, became independent,
meaning they were not now a part
of one big block of countries anymore.
But just because the border's all split up,
it doesn't mean that these cultural ties actually broke.
Like for example, the Soviet leader at the time
of the collapse of the Soviet Union, this guy, Gorbachev,
he was the son of a Ukrainian mother and a Russian father.
Like he grew up with his mother singing him
Ukrainian folk songs.
In his mind, Ukraine and Russia were like one thing.
So there was a major reluctance to accept Ukraine
as a separate thing from Russia.
In so many ways, they are one.
There was another Russian at the time
who did not accept this new division.
This young intelligence officer, Vladimir Putin,
who was starting to rise up in the ranks
of postSoviet Russia.
There's this amazing quote from 2005
where Putin is giving this stateoftheunionlike address,
where Putin declares the collapse of the Soviet Union,
quote, "The greatest catastrophe of the 20th century.
And as for the Russian people, it became a genuine tragedy.
Tens of millions of fellow citizens and countrymen
found themselves beyond the fringes of Russian territory."
Do you see how he frames this?
The Soviet Union were all one people in his mind.
And after it collapsed, all of these people
who are a part of the motherland were now outside
of the fringes or the boundaries of Russian territory.
First off, fact check.
Greatest catastrophe of the 20th century?
Like, do you remember what else happened
in the 20th century, Vladimir?
(ominous music)
Putin's worry about the collapse of this one people
starts to get way worse when the West, his enemy,
starts showing up to his neighborhood
to all these exSoviet countries that are now independent.
The West starts selling their ideology
of democracy and capitalism and inviting them
to join their military alliance called NATO.
And guess what?
These countries are totally buying it.
All these exSoviet countries are now joining NATO.
And some of them, the EU.
And Putin is hating this.
He's like not only did the Soviet Union divide
and all of these people are now outside
of the Russia motherland,
but now they're being persuaded by the West
to join their military alliance.
This is terrible news.
Over the years, this continues to happen,
while Putin himself starts to chip away
at Russian institutions, making them weaker and weaker.
He's silencing his rivals
and he's consolidating power in himself.
(triumphant music)
And in the past few years,
he's effectively silenced anyone who can challenge him;
any institution, any court,
or any political rival have all been silenced.
It's been decades since the Soviet Union fell,
but as Putin gains more power,
he still sees the region through the lens
of the old Cold War, Soviet, Slavic empire view.
He sees this region as one big block
that has been torn apart by outside forces.
"The greatest catastrophe of the 20th century."
And the worst situation of all of these,
according to Putin, is Ukraine,
which was like the gem of the Soviet Union.
There was tons of cultural heritage.
Again, Russia sort of started in Ukraine,
not to mention it was a very populous
and industrious, resourcerich place.
And over the years Ukraine has been drifting west.
It hasn't joined NATO yet, but more and more,
it's been electing proWestern presidents.
It's been flirting with membership in NATO.
It's becoming less and less attached
to the Russian heritage that Putin so adores.
And more than half of Ukrainians say
that they'd be down to join the EU.
64% of them say that it would be cool joining NATO.
But Putin can't handle this. He is in total denial.
Like an exboyfriend who handle his exgirlfriend
starting to date someone else,
Putin can't let Ukraine go.
He won't let go.
So for the past decade,
he's been trying to keep the West out
and bring Ukraine back into the motherland of Russia.
This usually takes the form of Putin sending
secret soldiers from Russia into Ukraine
to help the people in Ukraine who want to like separate
from Ukraine and join Russia.
It also takes the form of, oh yeah,
stealing entire parts of Ukraine for Russia.
Russian troops moving swiftly to take control
of military bases in Crimea.
Like in 2014, Putin just did this.
To what America is officially calling
a Russian invasion of Ukraine.
He went down and just snatched this bit of Ukraine
and folded it into Russia.
So you're starting to see what's going on here.
Putin's life's work is to salvage what he calls
the greatest catastrophe of the 20th century,
the division and the separation
of the Soviet republics from Russia.
So let's get to present day. It's 2022.
Putin is at it again.
And honestly, if you really want to understand
the mind of Vladimir Putin and his whole view on this,
you have to read this.
"On the History of Unity of Russians and Ukrainians,"
by Vladimir Putin.
A blog post that kind of sounds
like a ninth grade history essay.
In this essay, Vladimir Putin argues
that Russia and Ukraine are one people.
He calls them essentially the same historical
and spiritual space.
Kind of beautiful writing, honestly.
Anyway, he argues that the division
between the two countries is due to quote,
"a deliberate effort by those forces
that have always sought to undermine our unity."
And that the formula they use, these outside forces,
is a classic one: divide and rule.
And then he launches into this super indepth,
like 10page argument, as to every single historical beat
of Ukraine and Russia's history
to make this argument that like,
this is one people and the division is totally because
of outside powers, i.e. the West.
Okay, but listen, there's this moment
at the end of the post,
that actually kind of hit me in a big way.
He says this, "Just have a look at Austria and Germany,
or the U.S. and Canada, how they live next to each other.
Close in ethnic composition, culture,
and in fact, sharing one language,
they remain sovereign states with their own interests,
with their own foreign policy.
But this does not prevent them
from the closest integration or allied relations.
They have very conditional, transparent borders.
And when crossing them citizens feel at home.
They create families, study, work, do business.
Incidentally, so do millions of those born in Ukraine
who now live in Russia.
We see them as our own close people."
I mean, listen, like,
I'm not in support of what Putin is doing,
but like that, it's like a pretty solid like analogy.
If China suddenly showed up and started like
coaxing Canada into being a part of its alliance,
I would be a little bit like, "What's going on here?"
That's what Putin feels.
And so I kind of get what he means there.
There's a deep heritage and connection between these people.
And he's seen that falter and dissolve
and he doesn't like it.
He clearly genuinely feels a brotherhood
and this deep heritage connection
with the people of Ukraine.
Okay, okay, okay, okay. Putin, I get it.
Your essay is compelling there at the end.
You're clearly very smart and wellread.
But this does not justify what you've been up to. Okay?
It doesn't justify sending 100,000 troops to the border
or sending cyber soldiers to sabotage
the Ukrainian government, or annexing territory,
fueling a conflict that has killed
tens of thousands of people in Eastern Ukraine.
No. Okay.
No matter how much affection you feel for Ukrainian heritage
and its connection to Russia, this is not okay.
Again, it's like the boyfriend
who genuinely loves his girlfriend.
They had a great relationship,
but they broke up and she's free to see whomever she wants.
But Putin is not ready to let go.
[Man In Blue Shirt] What the hell's wrong with you?
I love you, Jessica.
What the hell is wrong with you?
Dude, don't fucking touch me.
I love you. Worldstar!
What is wrong with you? Just stop!
Putin has constructed his own reality here.
One in which Ukraine is actually being controlled
by shadowy Western forces
who are holding the people of Ukraine hostage.
And if that he invades, it will be a swift victory
because Ukrainians will accept him with open arms.
The great liberator.
(triumphant music)
Like, this guy's a total romantic.
He's a history buff and a romantic.
And he has a hill to die on here.
And it is liberating the people
who have been taken from the Russian motherland.
Kind of like the abusive boyfriend, who's like,
"She actually really loves me,
but it's her annoying friends
who were planting all these ideas in her head.
That's why she broke up with me."
And it's like, "No, dude, she's over you."
[Man In Blue Shirt] What the hell is wrong with you?
I love you, Jessica.
I mean, maybe this video should be called
Putin is just like your abusive exboyfriend.
[Man In Blue Shirt] What the hell is wrong with you?
I love you, Jessica!
Worldstar! What's wrong with you?
Okay. So where does this leave us?
It's 2022, Putin is showing up to these meetings in Europe
to tell them where he stands.
He says, "NATO, you cannot expand anymore. No new members.
And you need to withdraw all your troops
from Eastern Europe, my neighborhood."
He knows these demands will never be accepted
because they're ludicrous.
But what he's doing is showing a false effort to say,
"Well, we tried to negotiate with the West,
but they didn't want to."
Hence giving a little bit more justification
to a Russian invasion.
So will Russia invade? Is there war coming?
Maybe; it's impossible to know
because it's all inside of the head of this guy.
But, if I were to make the best argument
that war is not coming tomorrow,
I would look at a few things.
Number one, war in Ukraine would be incredibly costly
for Vladimir Putin.
Russia has a far superior army to Ukraine's,
but still, Ukraine has a very good army
that is supported by the West
and would give Putin a pretty bad bloody nose
in any invasion.
Controlling territory in Ukraine would be very hard.
Ukraine is a giant country.
They would fight back and it would be very hard
to actually conquer and take over territory.
Another major point here is that if Russia invades Ukraine,
this gives NATO new purpose.
If you remember, NATO was created because of the Cold War,
because the Soviet Union was big and nuclear powered.
Once the Soviet Union fell,
NATO sort of has been looking for a new purpose
over the past couple of decades.
If Russia invades Ukraine,
NATO suddenly has a brand new purpose to unite
and to invest in becoming more powerful than ever.
Putin knows that.
And it would be very bad news for him if that happened.
But most importantly, perhaps the easiest clue
for me to believe that war isn't coming tomorrow
is the Russian propaganda machine
is not preparing the Russian people for an invasion.
In 2014, when Russia was about to invade
and take over Crimea, this part of Ukraine,
there was a barrage of state propaganda
that prepared the Russian people
that this was a justified attack.
So when it happened, it wasn't a surprise
and it felt very normal.
That isn't happening right now in Russia.
At least for now. It may start happening tomorrow.
But for now, I think Putin is showing up to the border,
flexing his muscles and showing the West that he is earnest.
I'm not sure that he's going to invade tomorrow,
but he very well could.
I mean, read the guy's blog post
and you'll realize that he is a romantic about this.
He is incredibly idealistic about the glory days
of the Slavic empires, and he wants to get it back.
So there is dangerous momentum towards war.
And the way war works is even a small little, like, fight,
can turn into the other guy
doing something bigger and crazier.
And then the other person has to respond
with something a little bit bigger.
That's called escalation.
And there's not really a ceiling
to how much that momentum can spin out of control.
That is why it's so scary when two nuclear countries
go to war with each other,
because there's kind of no ceiling.
So yeah, it's dangerous. This is scary.
I'm not sure what happens next here,
but the best we can do is keep an eye on this.
At least for now, we better understand
what Putin really wants out of all of this.
Thanks for watching.
You may not know about The Merge, yet it could change society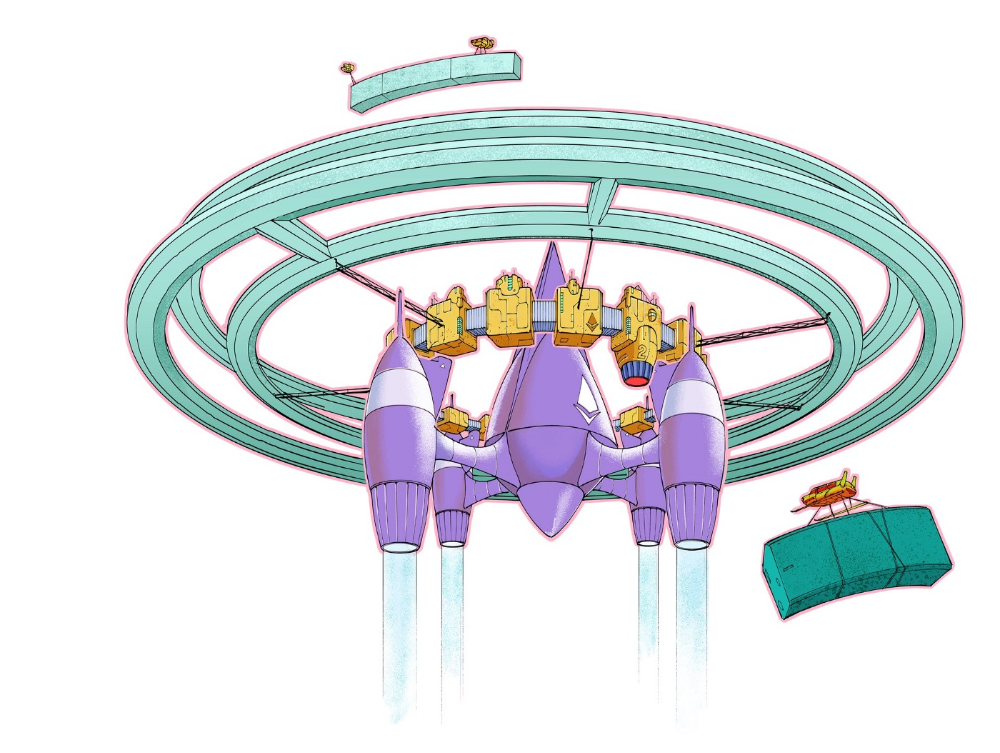 Ethereum is the second-largest cryptocurrency. The Merge, a mid-September event that will convert Ethereum's consensus process from proof-of-work to proof-of-stake if all goes according to plan, will be a game changer.
Why is Ethereum ditching proof-of-work? Because it can. We're talking about a fully functioning, open-source ecosystem with a capacity for evolution that other cryptocurrencies lack, a change that would allow it to scale up its performance from 15 transactions per second to 100,000 as its blockchain is used for more and more things. It would reduce its energy consumption by 99.95%. Vitalik Buterin, the system's founder, would play a less active role due to decentralization, and miners, who validated transactions through proof of work, would be far less important.
Why has this conversion taken so long and been so cautious? Because it involves modifying a core process while it's running to boost its performance. It requires running the new mechanism in test chains on an ever-increasing scale, assessing participant reactions, and checking for issues or restrictions. The last big test was in early June and was successful. All that's left is to converge the mechanism with the Ethereum blockchain to conclude the switch.
What's stopping Bitcoin, the leader in market capitalization and the cryptocurrency that began blockchain's appeal, from doing the same? Satoshi Nakamoto, whoever he or she is, departed from public life long ago, therefore there's no community leadership. Changing it takes a level of consensus that is impossible to achieve without strong leadership, which is why Bitcoin's evolution has been sluggish and conservative, with few modifications.
Secondly, The Merge will balance the consensus mechanism (proof-of-work or proof-of-stake) and the system decentralization or centralization. Proof-of-work prevents double-spending, thus validators must buy hardware. The system works, but it requires a lot of electricity and, as it scales up, tends to re-centralize as validators acquire more hardware and the entire network activity gets focused in a few nodes. Larger operations save more money, which increases profitability and market share. This evolution runs opposed to the concept of decentralization, and some anticipate that any system that uses proof of work as a consensus mechanism will evolve towards centralization, with fewer large firms able to invest in efficient network nodes.
Yet radical bitcoin enthusiasts share an opposite argument. In proof-of-stake, transaction validators put their funds at stake to attest that transactions are valid. The algorithm chooses who validates each transaction, giving more possibilities to nodes that put more coins at stake, which could open the door to centralization and government control.
In both cases, we're talking about long-term changes, but Bitcoin's proof-of-work has been evolving longer and seems to confirm those fears, while proof-of-stake is only employed in coins with a minuscule volume compared to Ethereum and has no predictive value.
As of mid-September, we will have two significant cryptocurrencies, each with a different consensus mechanisms and equally different characteristics: one is intrinsically conservative and used only for economic transactions, while the other has been evolving in open source mode, and can be used for other types of assets, smart contracts, or decentralized finance systems. Some even see it as the foundation of Web3.
Many things could change before September 15, but The Merge is likely to be a turning point. We'll have to follow this closely.