More on Entrepreneurship/Creators
Your Ideal Position As a Part-Time Creator
Inspired by someone I never met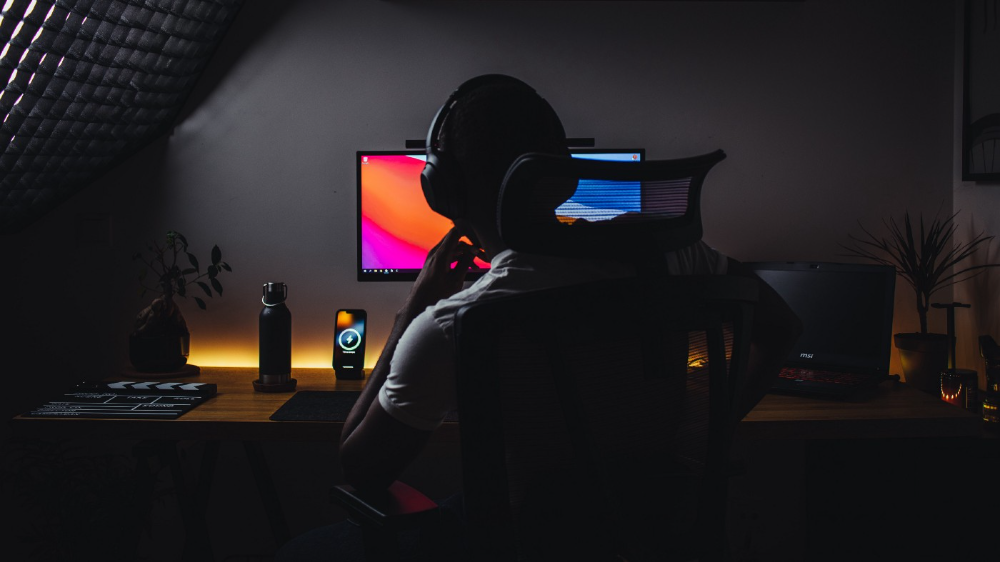 Inspiration is good and bad.
Paul Jarvis inspires me. He's a web person and writer who created his own category by being himself.
Paul said no thank you when everyone else was developing, building, and assuming greater responsibilities. This isn't success. He rewrote the rules. Working for himself, expanding at his own speed, and doing what he loves were his definitions of success.
Play with a problem that you have
The biggest problem can be not recognizing a problem.
Acceptance without question is deception. When you don't push limits, you forget how. You start thinking everything must be as it is.
For example: working. Paul worked a 9-5 agency work with little autonomy. He questioned whether the 9-5 was a way to live, not the way.
Another option existed. So he chipped away at how to live in this new environment.
Don't simply jump
Internet writers tell people considering quitting 9-5 to just quit. To throw in the towel. To do what you like.
The advice is harmful, despite the good intentions. People think quitting is hard. Like courage is the issue. Like handing your boss a resignation letter.
Nope. The tough part comes after. It's easy to jump. Landing is difficult.
The landing
Paul didn't quit. Intelligent individuals don't. Smart folks focus on landing. They imagine life after 9-5.
Paul had been a web developer for a long time, had solid clients, and was respected. Hence if he pushed the limits and discovered another route, he had the potential to execute.
Working on the side
Society loves polarization. It's left or right. Either way. Or chaos. It's 9-5 or entrepreneurship.
But like Paul, you can stretch polarization's limits. In-between exists.
You can work a 9-5 and side jobs (as I do). A mix of your favorites. The 9-5's stability and creativity. Fire and routine.
Remember you can't have everything but anything. You can create and work part-time.
My hybrid lifestyle
Not selling books doesn't destroy my world. My globe keeps spinning if my new business fails or if people don't like my Tweets. Unhappy algorithm? Cool. I'm not bothered (okay maybe a little).
The mix gives me the best of both worlds. To create, hone my skill, and grasp big-business basics. I like routine, but I also appreciate spending 4 hours on Saturdays writing.
Some days I adore leaving work at 5 pm and disconnecting. Other days, I adore having a place to write if inspiration strikes during a run or a discussion.
I'm a part-time creator
I'm a part-time creator. No, I'm not trying to quit. I don't work 5 pm - 2 am on the side. No, I'm not at $10,000 MRR.
I work part-time but enjoy my 9-5. My 9-5 has goodies. My side job as well.
It combines both to meet my lifestyle. I'm satisfied.
Join the Part-time Creators Club for free here. I'll send you tips to enhance your creative game.
Bradley Vangelder
1 month ago
How we started and then quickly sold our startup
From a simple landing where we tested our MVP to a platform that distributes 20,000 codes per month, we learned a lot.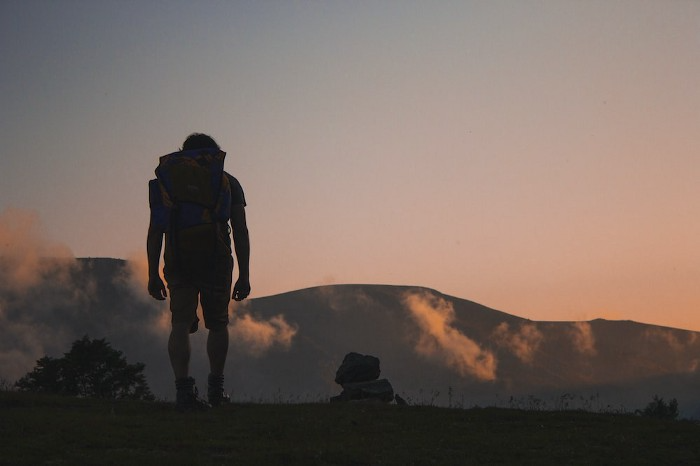 Starting point
Kwotet was my first startup. Everyone might post book quotes online.
I wanted a change.
Kwotet lacked attention, thus I felt stuck. After experiencing the trials of starting Kwotet, I thought of developing a waitlist service, but I required a strong co-founder.
I knew Dries from school, but we weren't close. He was an entrepreneurial programmer who worked a lot outside school. I needed this.
We brainstormed throughout school hours. We developed features to put us first. We worked until 3 am to launch this product.
Putting in the hours is KEY when building a startup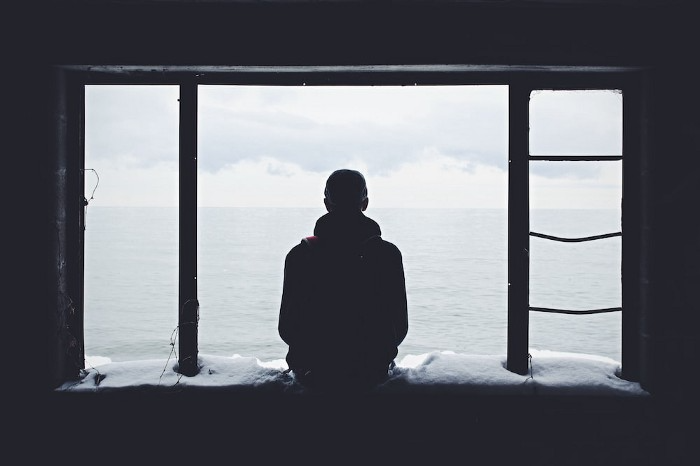 The instant that we lost our spark
In Belgium, college seniors do their internship in their last semester.
As we both made the decision to pick a quite challenging company, little time was left for Lancero.
Eventually, we lost interest. We lost the spark…
The only logical choice was to find someone with the same spark we started with to acquire Lancero.
And we did @ MicroAcquire.
Sell before your product dies. Make sure to profit from all the gains.
What did we do following the sale?
Not far from selling Lancero I lost my dad. I was about to start a new company. It was focused on positivity. I got none left at the time.
We still didn't let go of the dream of becoming full-time entrepreneurs. As Dries launched the amazing company Plunk, and I'm still in the discovering stages of my next journey!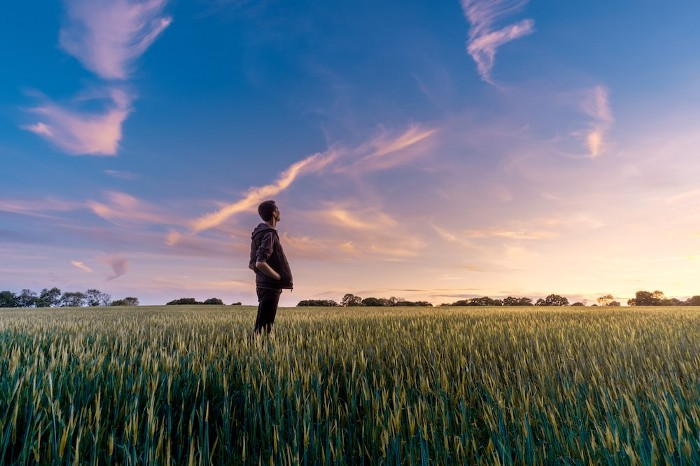 Dream!
You're an entrepreneur if:
You're imaginative.

You enjoy disassembling and reassembling things.

You're adept at making new friends.

YOU HAVE DREAMS.
You don't need to believe me if I tell you "everything is possible"… I wouldn't believe it myself if anyone told me this 2 years ago.
Until I started doing, living my dreams.
Mangu Solutions
3 months ago
Growing a New App to $15K/mo in 6 Months [SaaS Case Study]
Discover How We Used Facebook Ads to Grow a New Mobile App from $0 to $15K MRR in Just 6 Months and Our Strategy to Hit $100K a Month.
Our client introduced a mobile app for Poshmark resellers in December and wanted as many to experience it and subscribe to the monthly plan.
An Error We Committed
We initiated a Facebook ad campaign with a "awareness" goal, not "installs." This sent them to a landing page that linked to the iPhone App Store and Android Play Store. Smart, right?
We got some installs, but we couldn't tell how many came from the ad versus organic/other channels because the objective we chose only reported landing page clicks, not app installs.
We didn't know which interest groups/audiences had the best cost per install (CPI) to optimize and scale our budget.

After spending $700 without adequate data (installs and trials report), we stopped the campaign and worked with our client's app developer to set up app events tracking.
This allowed us to create an installs campaign and track installs, trials, and purchases (in some cases).
Finding a Successful Audience
Once we knew what ad sets brought in what installs at what cost, we began optimizing and testing other interest groups and audiences, growing the profitable low CPI ones and eliminating the high CPI ones.
We did all our audience testing using an ABO campaign (Ad Set Budget Optimization), spending $10 to $30 on each ad set for three days and optimizing afterward. All ad sets under $30 were moved to a CBO campaign (Campaign Budget Optimization).
We let Facebook's AI decide how much to spend on each ad set, usually the one most likely to convert at the lowest cost.
If the CBO campaign maintains a nice CPI, we keep increasing the budget by $50 every few days or duplicating it sometimes in order to double the budget. This is how we've scaled to $400/day profitably.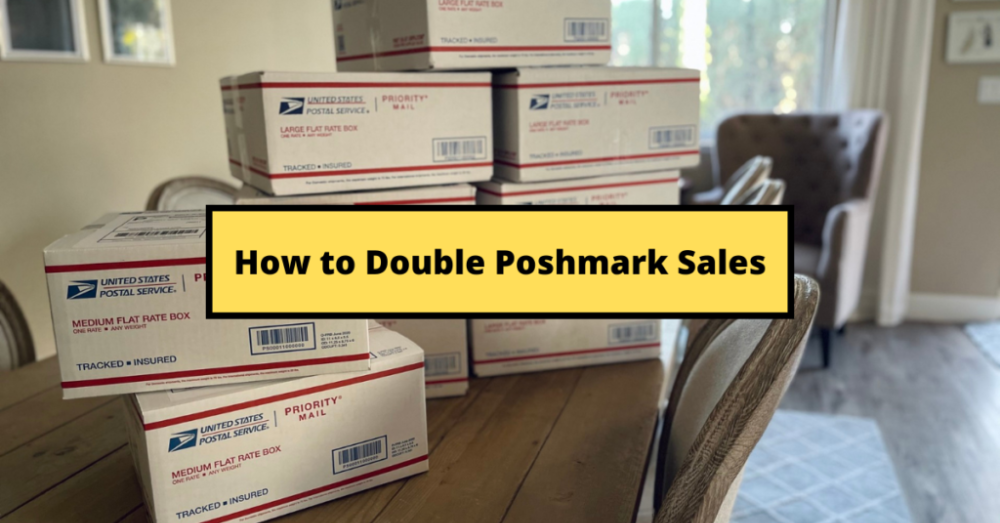 Finding Successful Creatives
Per campaign, we tested 2-6 images/videos. Same ad copy and CTA. There was no clear winner because some images did better with some interest groups.
The image above with mail packages, for example, got us a cheap CPI of $9.71 from our Goodwill Stores interest group but, a high $48 CPI from our lookalike audience. Once we had statistically significant data, we turned off the high-cost ad.
New marketers who are just discovering A/B testing may assume it's black and white — winner and loser. However, Facebook ads' machine learning and reporting has gotten so sophisticated that it's hard to call a creative a flat-out loser, but rather a 'bad fit' for some audiences, and perfect for others.
You can see how each creative performs across age groups and optimize.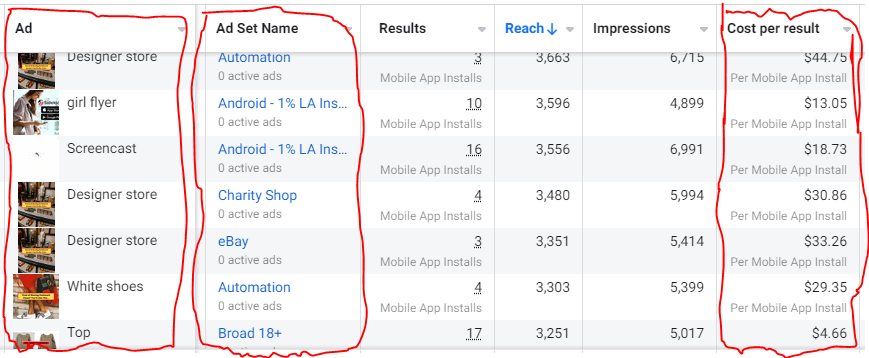 How Many Installs Did It Take Us to Earn $15K Per Month?
Six months after paying $25K, we got 1,940 app installs, 681 free trials, and 522 $30 monthly subscriptions. 522 * $30 gives us $15,660 in monthly recurring revenue (MRR).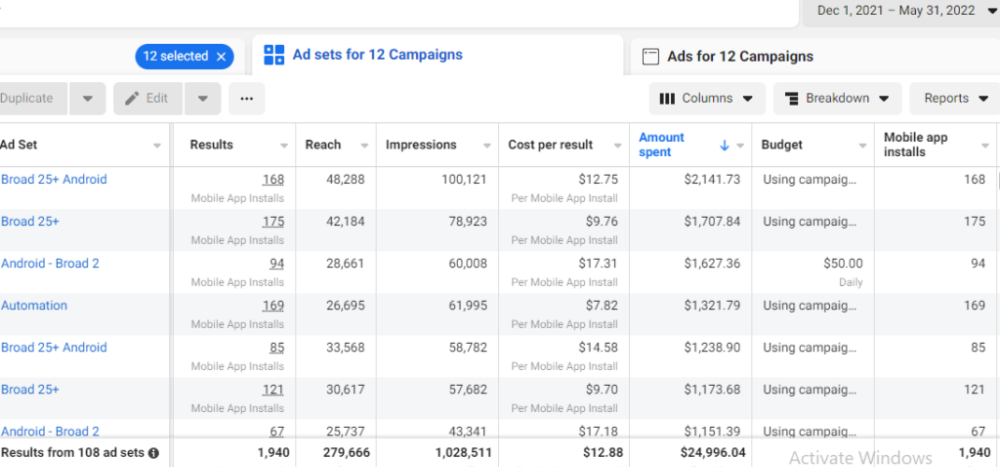 Next, what? $100K per month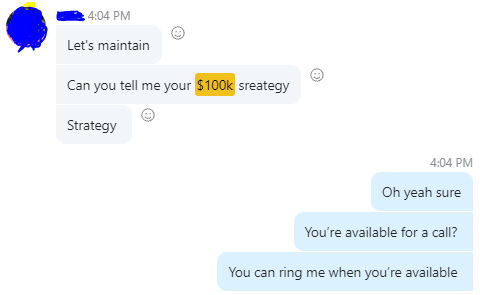 The conversation above is with the app's owner. We got on a 30-minute call where I shared how I plan to get the app to be making $100K a month like I've done for other businesses.
Reverse Engineering $100K
Formula:
For $100K/month, we need 3,334 people to pay $30/month. 522 people pay that. We need 2,812 more paid users.
522 paid users from 1,940 installs is a 27% conversion rate. To hit $100K/month, we need 10,415 more installs. Assuming...
With a $400 daily ad spend, we average 40 installs per day. This means that if everything stays the same, it would take us 260 days (around 9 months) to get to $100K a month (MRR).
Conclusion
You must market your goods to reach your income objective (without waiting forever). Paid ads is the way to go if you hate knocking on doors or irritating friends and family (who aren't scalable anyways).
You must also test and optimize different angles, audiences, interest groups, and creatives.
You might also like
Alexander Nguyen
3 months ago
How can you bargain for $300,000 at Google?
Don't give a number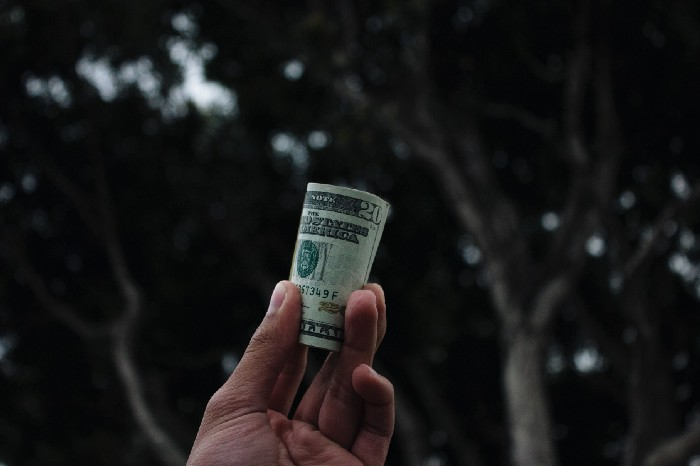 Google pays its software engineers generously. While many of their employees are competent, they disregard a critical skill to maximize their pay.
Negotiation.
If Google employees have never negotiated, they're as helpless as anyone else.
In this piece, I'll reveal a compensation negotiation tip that will set you apart.
The Fallacy of Negotiating
How do you negotiate your salary? "Just give them a number twice the amount you really want". - Someplace on the internet
Above is typical negotiation advice. If you ask for more than you want, the recruiter may meet you halfway.
It seems logical and great, but here's why you shouldn't follow that advice.
Haitian hostage rescue
In 1977, an official's aunt was kidnapped in Haiti. The kidnappers demanded $150,000 for the aunt's life. It seems reasonable until you realize why kidnappers want $150,000.
FBI detective and negotiator Chris Voss researched why they demanded so much.
"So they could party through the weekend"
When he realized their ransom was for partying, he offered $4,751 and a CD stereo. Criminals freed the aunt.
These thieves gave 31.57x their estimated amount and got a fraction. You shouldn't trust these thieves to negotiate your compensation.
What happened?
Negotiating your offer and Haiti
This narrative teaches you how to negotiate with a large number.
You can and will be talked down.
If a recruiter asks your wage expectation and you offer double, be ready to explain why.
If you can't justify your request, you may be offered less. The recruiter will notice and talk you down.
Reasonably,
a tiny bit more than the present amount you earn

a small premium over an alternative offer

a little less than the role's allotted amount
Real-World Illustration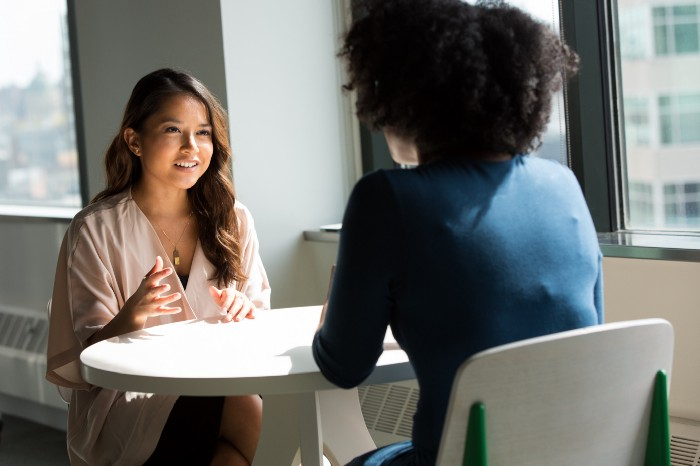 Recruiter: What's your expected salary? Candidate: (I know the role is usually $100,000) $200,000 Recruiter: How much are you compensated in your current role? Candidate: $90,000 Recruiter: We'd be excited to offer you $95,000 for your experiences for the role.
So Why Do They Even Ask?
Recruiters ask for a number to negotiate a lower one. Asking yourself limits you.
You'll rarely get more than you asked for, and your request can be lowered.
The takeaway from all of this is to never give an expected compensation.
Tell them you haven't thought about it when you applied.
Sony and LEGO raise $2 billion for Epic Games' metaverse
'Kid-friendly' project holds $32 billion valuation
Epic Games announced today that it has raised $2 billion USD from Sony Group Corporation and KIRKBI (holding company of The LEGO Group). Both companies contributed $1 billion to Epic Games' upcoming 'metaverse' project.
"We need partners who share our vision as we reimagine entertainment and play. Our partnership with Sony and KIRKBI has found this," said Epic Games CEO Tim Sweeney. A new metaverse will be built where players can have fun with friends and brands create creative and immersive experiences, as well as creators thrive.
Last week, LEGO and Epic Games announced their plans to create a family-friendly metaverse where kids can play, interact, and create in digital environments. The service's users' safety and security will be prioritized.
With this new round of funding, Epic Games' project is now valued at $32 billion.
"Epic Games is known for empowering creators large and small," said KIRKBI CEO Sren Thorup Srensen. "We invest in trends that we believe will impact the world we and our children will live in. We are pleased to invest in Epic Games to support their continued growth journey, with a long-term focus on the future metaverse."
Epic Games is expected to unveil its metaverse plans later this year, including its name, details, services, and release date.
Rich Dad, Poor Dad is a Giant Steaming Pile of Sh*t by Robert Kiyosaki.
Don't promote it.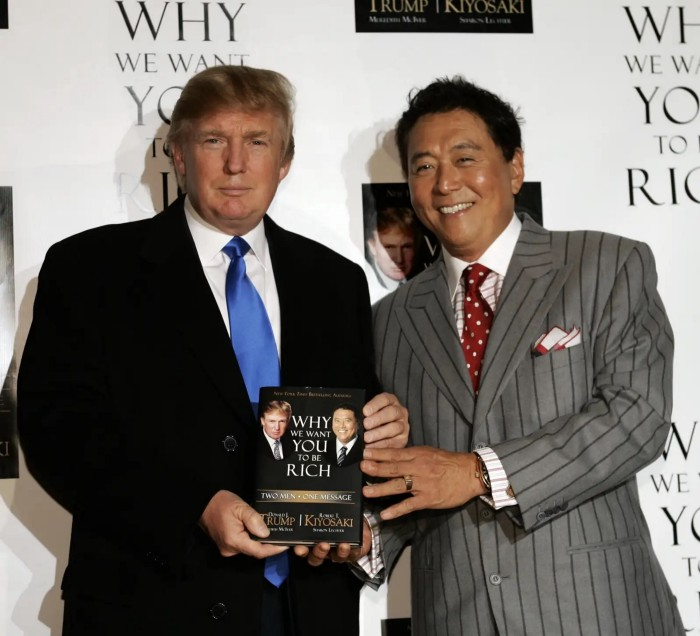 I rarely read a post on how Rich Dad, Poor Dad motivated someone to grow rich or change their investing/finance attitude. Rich Dad, Poor Dad is a sham, though. This book isn't worth anyone's attention.
Robert Kiyosaki, the author of this garbage, doesn't deserve recognition or attention. This first finance guru wanted to build his own wealth at your expense. These charlatans only care about themselves.
The reason why Rich Dad, Poor Dad is a huge steaming piece of trash
The book's ideas are superficial, apparent, and unsurprising to entrepreneurs and investors. The book's themes may seem profound to first-time readers.
Apparently, starting a business will make you rich.
The book supports founding or buying a business, making it self-sufficient, and being rich through it. Starting a business is time-consuming, tough, and expensive. Entrepreneurship isn't for everyone. Rarely do enterprises succeed.
Robert says we should think like his mentor, a rich parent. Robert never said who or if this guy existed. He was apparently his own father. Robert proposes investing someone else's money in several enterprises and properties. The book proposes investing in:
"have returns of 100 percent to infinity. Investments that for $5,000 are soon turned into $1 million or more."
In rare cases, a business may provide 200x returns, but 65% of US businesses fail within 10 years. Australia's first-year business failure rate is 60%. A business that lasts 10 years doesn't mean its owner is rich. These statistics only include businesses that survive and pay their owners.
Employees are depressed and broke.
The novel portrays employees as broke and sad. The author degrades workers.
I've owned and worked for a business. I was broke and miserable as a business owner, working 80 hours a week for absolutely little salary. I work 50 hours a week and make over $200,000 a year. My work is hard, intriguing, and I'm surrounded by educated individuals. Self-employed or employee?
Don't listen to a charlatan's tax advice.
From a bad advise perspective, Robert's tax methods were funny. Robert suggests forming a corporation to write off holidays as board meetings or health club costs as business expenses. These actions can land you in serious tax trouble.
Robert dismisses college and traditional schooling. Rich individuals learn by doing or living, while educated people are agitated and destitute, says Robert.
Rich dad says:
"All too often business schools train employees to become sophisticated bean-counters. Heaven forbid a bean counter takes over a business. All they do is look at the numbers, fire people, and kill the business."
And then says:
"Accounting is possibly the most confusing, boring subject in the world, but if you want to be rich long-term, it could be the most important subject."
Get rich by avoiding paying your debts to others.
While this book has plenty of bad advice, I'll end with this: Robert advocates paying yourself first. This man's work with Trump isn't surprising.
Rich Dad's book says:
"So you see, after paying myself, the pressure to pay my taxes and the other creditors is so great that it forces me to seek other forms of income. The pressure to pay becomes my motivation. I've worked extra jobs, started other companies, traded in the stock market, anything just to make sure those guys don't start yelling at me […] If I had paid myself last, I would have felt no pressure, but I'd be broke."
Paying yourself first shouldn't mean ignoring debt, damaging your credit score and reputation, or paying unneeded fees and interest. Good business owners pay employees, creditors, and other costs first. You can pay yourself after everyone else.
If you follow Robert Kiyosaki's financial and business advice, you might as well follow Donald Trump's, the most notoriously ineffective businessman and swindle artist.
This book's popularity is unfortunate. Robert utilized the book's fame to promote paid seminars. At these seminars, he sold more expensive seminars to the gullible. This strategy was utilized by several conmen and Trump University.
It's reasonable that many believed him. It sounded appealing because he was pushing to get rich by thinking like a rich person. Anyway. At a time when most persons addressing wealth development advised early sacrifices (such as eschewing luxury or buying expensive properties), Robert told people to act affluent now and utilize other people's money to construct their fantasy lifestyle. It's exciting and fast.
I often voice my skepticism and scorn for internet gurus now that social media and platforms like Medium make it easier to promote them. Robert Kiyosaki was a guru. Many people still preach his stuff because he was so good at pushing it.