More on Marketing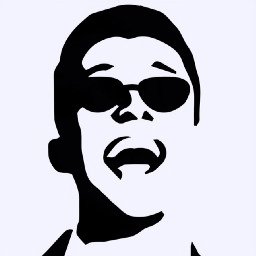 Joseph Mavericks
4 months ago
You Don't Have to Spend $250 on TikTok Ads Because I Did
900K impressions, 8K clicks, and $$$ orders…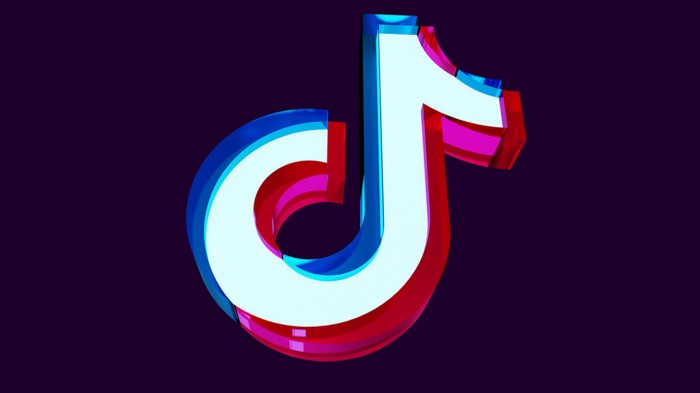 I recently started dropshipping. Now that I own my business and can charge it as a business expense, it feels less like money wasted if it doesn't work. I also made t-shirts to sell. I intended to open a t-shirt store and had many designs on a hard drive. I read that Tiktok advertising had a high conversion rate and low cost because they were new. According to many, the advertising' cost/efficiency ratio would plummet and become as bad as Google or Facebook Ads. Now felt like the moment to try Tiktok marketing and dropshipping. I work in marketing for a SaaS firm and have seen how poorly ads perform. I wanted to try it alone.
I set up $250 and ran advertising for a week. Before that, I made my own products, store, and marketing. In this post, I'll show you my process and results.
Setting up the store
Dropshipping is a sort of retail business in which the manufacturer ships the product directly to the client through an online platform maintained by a seller. The seller takes orders but has no stock. The manufacturer handles all orders. This no-stock concept increases profitability and flexibility.
In my situation, I used previous t-shirt designs to make my own product. I didn't want to handle order fulfillment logistics, so I looked for a way to print my designs on demand, ship them, and handle order tracking/returns automatically. So I found Printful.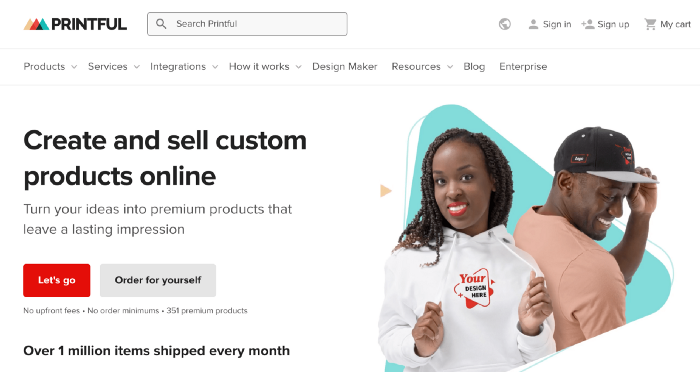 I needed to connect my backend and supplier to a storefront so visitors could buy. 99% of dropshippers use Shopify, but I didn't want to master the difficult application. I wanted a one-day project. I'd previously worked with Big Cartel, so I chose them.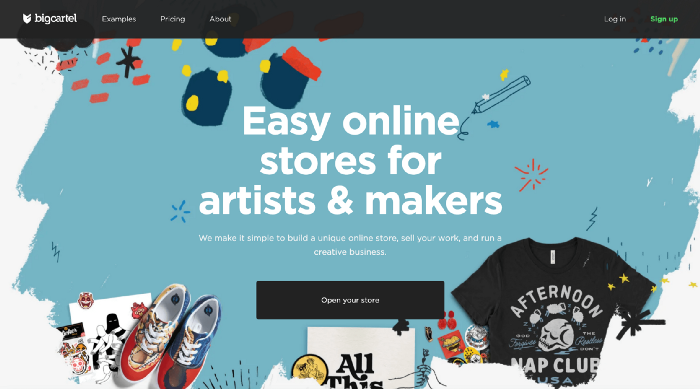 Big Cartel doesn't collect commissions on sales, simply a monthly flat price ($9.99 to $19.99 depending on your plan).
After opening a Big Cartel account, I uploaded 21 designs and product shots, then synced each product with Printful.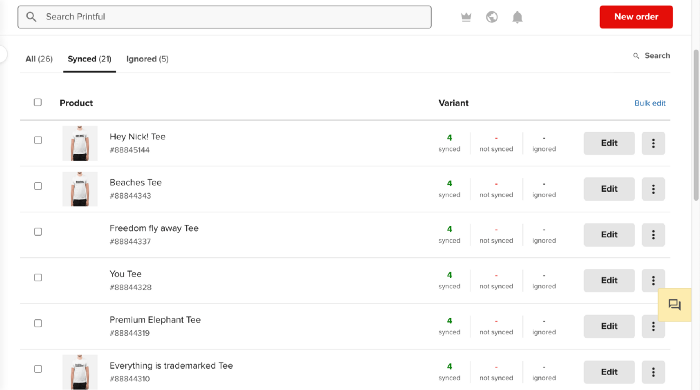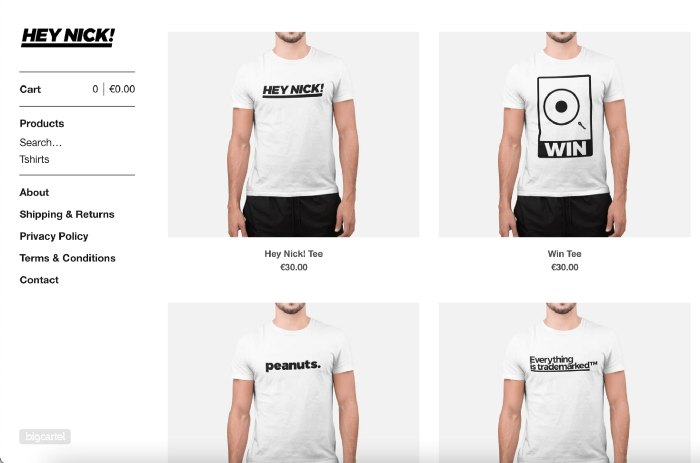 Developing the ads
I mocked up my designs on cool people photographs from placeit.net, a great tool for creating product visuals when you don't have a studio, camera gear, or models to wear your t-shirts.
I opened an account on the website and had advertising visuals within 2 hours.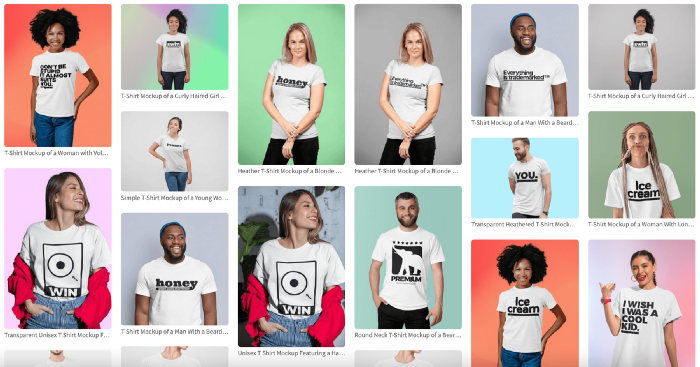 Because my designs are simple (black design on white t-shirt), I chose happy, stylish people on plain-colored backdrops. After that, I had to develop an animated slideshow.
Because I'm a graphic designer, I chose to use Adobe Premiere to create animated Tiktok advertising.
Premiere is a fancy video editing application used for more than advertisements. Premiere is used to edit movies, not social media marketing. I wanted this experiment to be quick, so I got 3 social media ad templates from motionarray.com and threw my visuals in. All the transitions and animations were pre-made in the files, so it only took a few hours to compile. The result: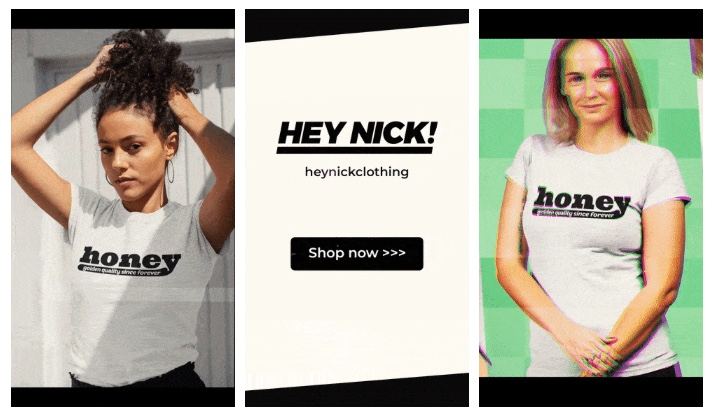 I downloaded 3 different soundtracks for the videos to determine which would convert best.
After that, I opened a Tiktok business account, uploaded my films, and inserted ad info. They went live within one hour.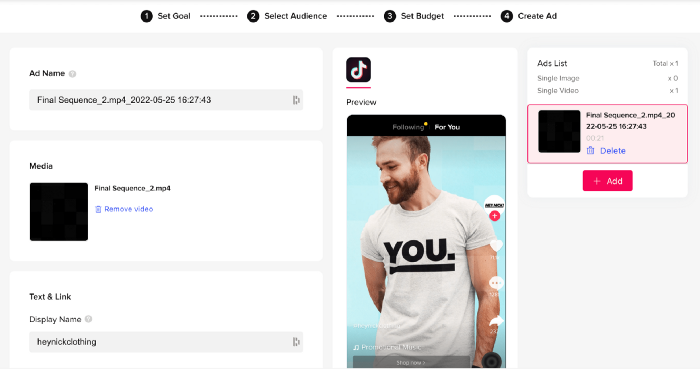 The (poor) outcomes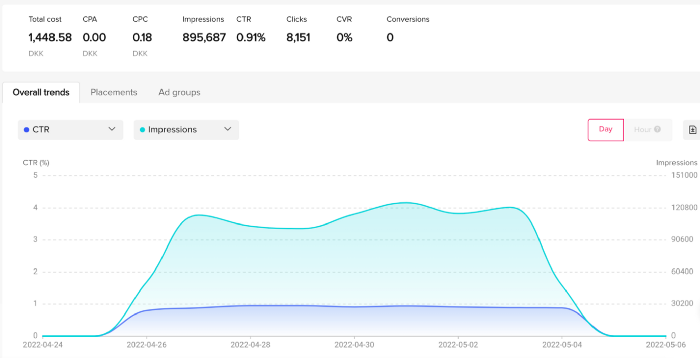 As a European company, I couldn't deliver ads in the US. All of my advertisements' material (title, description, and call to action) was in English, hence they continued getting rejected in Europe for countries that didn't speak English. There are a lot of them:
I lost a lot of quality traffic, but I felt that if the images were engaging, people would check out the store and buy my t-shirts. I was wrong.
51,071 impressions on Day 1. 0 orders after 411 clicks

114,053 impressions on Day 2. 1.004 clicks and no orders

Day 3: 987 clicks, 103,685 impressions, and 0 orders

101,437 impressions on Day 4. 0 orders after 963 clicks

115,053 impressions on Day 5. 1,050 clicks and no purchases

125,799 impressions on day 6. 1,184 clicks, no purchases

115,547 impressions on Day 7. 1,050 clicks and no purchases

121,456 impressions on day 8. 1,083 clicks, no purchases

47,586 impressions on Day 9. 419 Clicks. No orders
My overall conversion rate for video advertisements was 0.9%. TikTok's paid ad formats all result in strong engagement rates (ads average 3% to 12% CTR to site), therefore a 1 to 2% CTR should have been doable.
My one-week experiment yielded 8,151 ad clicks but no sales. Even if 0.1% of those clicks converted, I should have made 8 sales. Even companies with horrible web marketing would get one download or trial sign-up for every 8,151 clicks. I knew that because my advertising were in English, I had no impressions in the main EU markets (France, Spain, Italy, Germany), and that this impacted my conversion potential. I still couldn't believe my numbers.
I dug into the statistics and found that Tiktok's stats didn't match my store traffic data.
Looking more closely at the numbers
My ads were approved on April 26 but didn't appear until April 27. My store dashboard showed 440 visitors but 1,004 clicks on Tiktok. This happens often while tracking campaign results since different platforms handle comparable user activities (click, view) differently. In online marketing, residual data won't always match across tools.
My data gap was too large. Even if half of the 1,004 persons who clicked closed their browser or left before the store site loaded, I would have gained 502 visitors. The significant difference between Tiktok clicks and Big Cartel store visits made me suspicious. It happened all week:
Day 1: 440 store visits and 1004 ad clicks

Day 2: 482 store visits, 987 ad clicks

3rd day: 963 hits on ads, 452 store visits

443 store visits and 1,050 ad clicks on day 4.

Day 5: 459 store visits and 1,184 ad clicks

Day 6: 430 store visits and 1,050 ad clicks

Day 7: 409 store visits and 1,031 ad clicks

Day 8: 166 store visits and 418 ad clicks
The disparity wasn't related to residual data or data processing. The disparity between visits and clicks looked regular, but I couldn't explain it.
After the campaign concluded, I discovered all my creative assets (the videos) had a 0% CTR and a $0 expenditure in a separate dashboard. Whether it's a dashboard reporting issue or a budget allocation bug, online marketers shouldn't see this.

Tiktok can present any stats they want on their dashboard, just like any other platform that runs advertisements to promote content to its users. I can't verify that 895,687 individuals saw and clicked on my ad. I invested $200 for what appears to be around 900K impressions, which is an excellent ROI. No one bought a t-shirt, even an unattractive one, out of 900K people?
Would I do it again?
Nope. Whether I didn't make sales because Tiktok inflated the dashboard numbers or because I'm horrible at producing advertising and items that sell, I'll stick to writing content and making videos. If setting up a business and ads in a few days was all it took to make money online, everyone would do it.
Video advertisements and dropshipping aren't dead. As long as the internet exists, people will click ads and buy stuff. Converting ads and selling stuff takes a lot of work, and I want to focus on other things.
I had always wanted to try dropshipping and I'm happy I did, I just won't stick to it because that's not something I'm interested in getting better at.
If I want to sell t-shirts again, I'll avoid Tiktok advertisements and find another route.
7 LinkedIn Tips That Will Help in Audience Growth
In 8 months, I doubled my audience with them.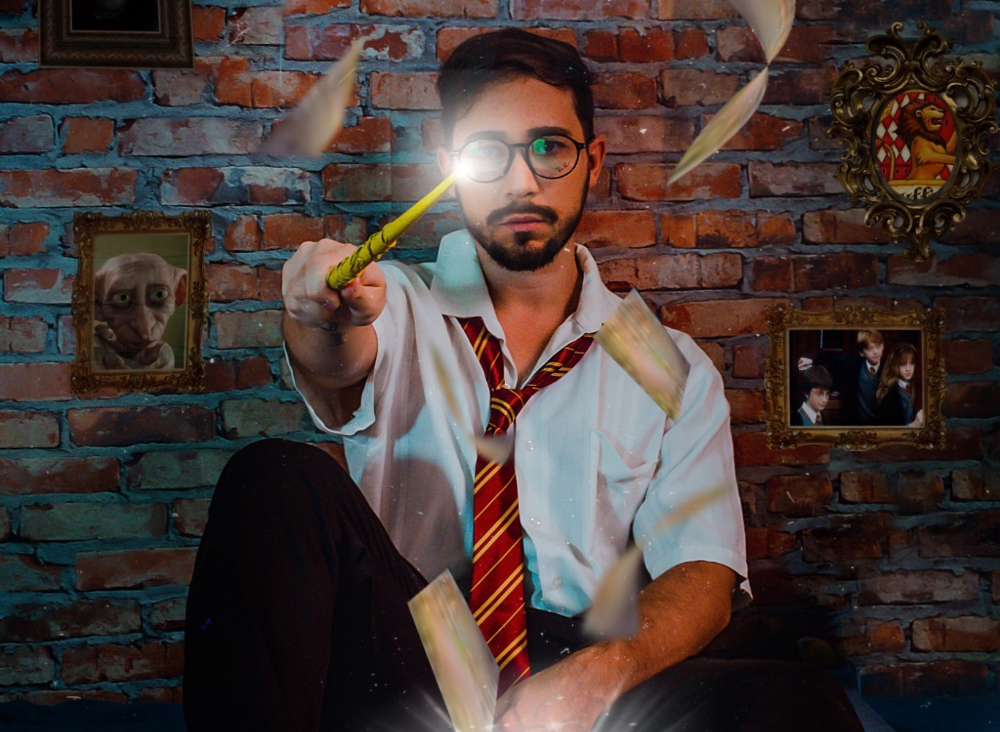 LinkedIn's buzz isn't over.
People dream of social proof every day. They want clients, interesting jobs, and field recognition.
LinkedIn coaches will benefit greatly. Sell learning? Probably. Can you use it?
Consistency has been key in my eight-month study of LinkedIn. However, I'll share seven of my tips. 700 to 4500 people followed me.
1. Communication, communication, communication
LinkedIn is a social network. I like to think of it as a cafe. Here, you can share your thoughts, meet friends, and discuss life and work.
Do not treat LinkedIn as if it were a board for your post-its.
More socializing improves relationships. It's about people, like any network.
Consider interactions. Three main areas:
Respond to criticism left on your posts.

Comment on other people's posts

Start and maintain conversations through direct messages.
Engage people. You spend too much time on Facebook if you only read your wall. Keeping in touch and having meaningful conversations helps build your network.
Every day, start a new conversation to make new friends.
2. Stick with those you admire
Interact thoughtfully.
Choose your contacts. Build your tribe is a term. Respectful networking.
I only had past colleagues, family, and friends in my network at the start of this year. Not business-friendly. Since then, I've sought out people I admire or can learn from.
Finding a few will help you. As they connect you to their networks. Friendships can lead to clients.
Don't underestimate network power. Cafe-style. Meet people at each table. But avoid people who sell SEO, web redesign, VAs, mysterious job opportunities, etc.
3. Share eye-catching infographics
Daily infographics flood LinkedIn. Visuals are popular. Use Canva's free templates if you can't draw them.
Last week's: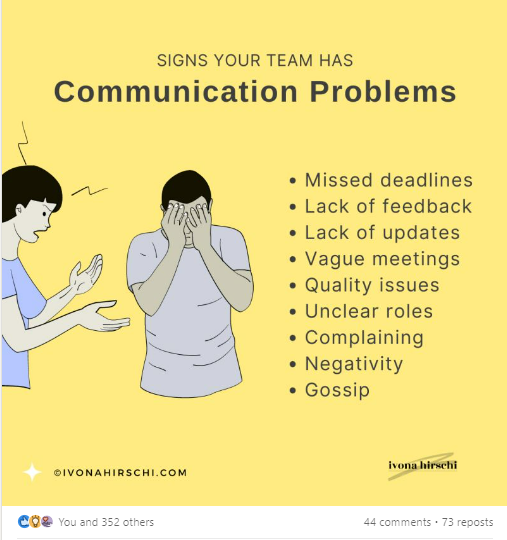 It's a fun way to visualize your topic.
You can repost and comment on infographics. Involve your network. I prefer making my own because I build my brand around certain designs.
My friend posted infographics consistently for four months and grew his network to 30,000.
If you start, credit the authors. As you steal someone's work.
4. Invite some friends over.
LinkedIn alone can be lonely. Having a few friends who support your work daily will boost your growth.
I was lucky to be invited to a group of networkers. We share knowledge and advice.
Having a few regulars who can discuss your posts is helpful. It's artificial, but it works and engages others.
Consider who you'd support if they were in your shoes.
You can pay for an engagement group, but you risk supporting unrelated people with rubbish posts.
Help each other out.
5. Don't let your feed or algorithm divert you.
LinkedIn's algorithm is magical.
Which time is best? How fast do you need to comment? Which days are best?
Overemphasize algorithms. Consider the user. No need to worry about the best time.
Remember to spend time on LinkedIn actively. Not passively. That is what Facebook is for.
Surely someone would find a LinkedIn recipe. Don't beat the algorithm yet. Consider your audience.
6. The more personal, the better
Personalization isn't limited to selfies. Share your successes and failures.
The more personality you show, the better.
People relate to others, not theories or quotes. Why should they follow you? Everyone posts the same content?
Consider your friends. What's their appeal?
Because they show their work and identity. It's simple. Medium and Linkedin are your platforms. Find out what works.
You can copy others' hooks and structures. You decide how simple to make it, though.
7. Have fun with those who have various post structures.
I like writing, infographics, videos, and carousels. Because you can:
Repurpose your content!
Out of one blog post I make:
Newsletter

Infographics (positive and negative points of view)

Carousel

Personal stories

Listicle
Create less but more variety. Since LinkedIn posts last 24 hours, you can rotate the same topics for weeks without anyone noticing.
Effective!
The final LI snippet to think about
LinkedIn is about consistency. Some say 15 minutes. If you're serious about networking, spend more time there.
The good news is that it is worth it. The bad news is that it takes time.
Flywheels and Funnels
Traditional sales organizations used the concept of a sales "funnel" to describe the process through which potential customers move, ending up with sales at the end. Winners today have abandoned that way of thinking in favor of building flywheels — business models in which every element reinforces every other.
Ah, the marketing funnel…
Prospective clients go through a predictable set of experiences, students learn in business school marketing classes. It looks like this: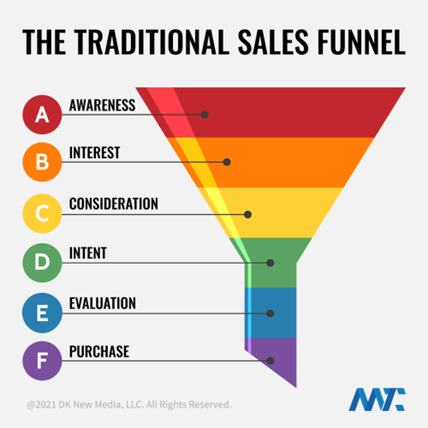 Understanding the funnel helps evaluate sales success indicators. Gail Goodwin, former CEO of small business direct mail provider Constant Contact, said managing the pipeline was key to escaping the sluggish SaaS ramp of death.
Like the funnel concept. To predict how well your business will do, measure how many potential clients are aware of it (awareness) and how many take the next step. If 1,000 people heard about your offering and 10% showed interest, you'd have 100 at that point. If 50% of these people made buyer-like noises, you'd know how many were, etc. It helped model buying trends.
TV, magazine, and radio advertising are pricey for B2C enterprises. Traditional B2B marketing involved armies of sales reps, which was expensive and a barrier to entry.
Cracks in the funnel model
Digital has exposed the funnel's limitations. Hubspot was born at a time when buyers and sellers had huge knowledge asymmetries, according to co-founder Brian Halligan. Those selling a product could use the buyer's lack of information to become a trusted partner.
As the world went digital, getting information and comparing offerings became faster, easier, and cheaper. Buyers didn't need a seller to move through a funnel. Interactions replaced transactions, and the relationship didn't end with a sale.
Instead, buyers and sellers interacted in a constant flow. In many modern models, the sale is midway through the process (particularly true with subscription and software-as-a-service models). Example: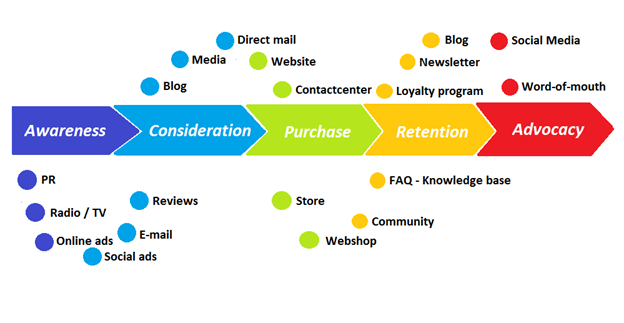 You're creating a winding journey with many touch points, not a funnel (and lots of opportunities for customers to get lost).
From winding journey to flywheel
Beyond this revised view of an interactive customer journey, a company can create what Jim Collins famously called a flywheel. Imagine rolling a heavy disc on its axis. The first few times you roll it, you put in a lot of effort for a small response. The same effort yields faster turns as it gains speed. Over time, the flywheel gains momentum and turns without your help.
Modern digital organizations have created flywheel business models, in which any additional force multiplies throughout the business. The flywheel becomes a force multiplier, according to Collins.
Amazon is a famous flywheel example. Collins explained the concept to Amazon CEO Jeff Bezos at a corporate retreat in 2001. In The Everything Store, Brad Stone describes in his book The Everything Store how he immediately understood Amazon's levers.
The result (drawn on a napkin):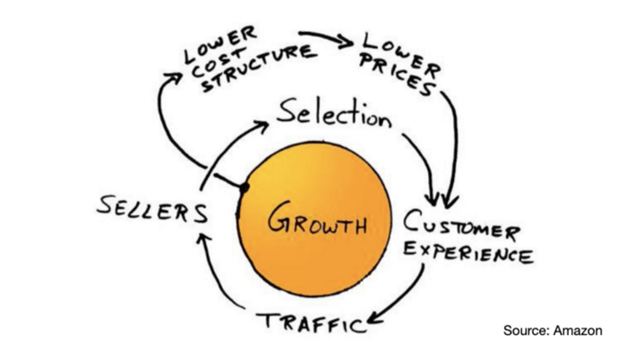 Low prices and a large selection of products attracted customers, while a focus on customer service kept them coming back, increasing traffic. Third-party sellers then increased selection. Low-cost structure supports low-price commitment. It's brilliant! Every wheel turn creates acceleration.
Where from here?
Flywheel over sales funnel! Consider these business terms.
You might also like
How I made $160,000 from non-fiction books
I've sold over 40,000 non-fiction books on Amazon and made over $160,000 in six years while writing on the side.
I have a full-time job and three young sons; I can't spend 40 hours a week writing. This article describes my journey.
I write mainly tech books:
Thanks to my readers, many wrote positive evaluations. Several are bestsellers.
A few have been adopted by universities as textbooks:
My books' passive income allows me more time with my family.
Knowing I could quit my job and write full time gave me more confidence. And I find purpose in my work (i am in christian ministry).
I'm always eager to write. When work is a dread or something bad happens, writing gives me energy. Writing isn't scary. In fact, I can't stop myself from writing!
Writing has also established my tech authority. Universities use my books, as I've said. Traditional publishers have asked me to write books.
These mindsets helped me become a successful nonfiction author:
1. You don't have to be an Authority
Yes, I have computer science experience. But I'm no expert on my topics. Before authoring "Beginning Node.js, Express & MongoDB," my most profitable book, I had no experience with those topics. Node was a new server-side technology for me. Would that stop me from writing a book? It can. I liked learning a new technology. So I read the top three Node books, took the top online courses, and put them into my own book (which makes me know more than 90 percent of people already).
I didn't have to worry about using too much jargon because I was learning as I wrote. An expert forgets a beginner's hardship.
"The fellow learner can aid more than the master since he knows less," says C.S. Lewis. The problem he must explain is recent. The expert has forgotten."
2. Solve a micro-problem (Niching down)
I didn't set out to write a definitive handbook. I found a market with several challenges and wrote one book. Ex:
3. Piggy Backing Trends
The above topics may still be a competitive market. E.g.  Angular, React.   To stand out, include the latest technologies or trends in your book. Learn iOS 15 instead of iOS programming. Instead of personal finance, what about personal finance with NFTs.
Even though you're a newbie author, your topic is well-known.
4. Publish short books
My books are known for being direct. Many people like this:
Your reader will appreciate you cutting out the fluff and getting to the good stuff. A reader can finish and review your book.
Second, short books are easier to write. Instead of creating a 500-page book for $50 (which few will buy), write a 100-page book that answers a subset of the problem and sell it for less. (You make less, but that's another subject). At least it got published instead of languishing. Less time spent creating a book means less time wasted if it fails. Write a small-bets book portfolio like Daniel Vassallo!
Third, it's $2.99-$9.99 on Amazon (gets 70 percent royalties for ebooks). Anything less receives 35% royalties. $9.99 books have 20,000–30,000 words. If you write more and charge more over $9.99, you get 35% royalties. Why not make it a $9.99 book?
(This is the ebook version.) Paperbacks cost more. Higher royalties allow for higher prices.
5. Validate book idea
Amazon will tell you if your book concept, title, and related phrases are popular. See? Check its best-sellers list.
150,000 is preferable. It sells 2–3 copies daily. Consider your rivals. Profitable niches have high demand and low competition.
Don't be afraid of competitive niches. First, it shows high demand. Secondly, what are the ways you can undercut the completion? Better book? Or cheaper option? There was lots of competition in my NodeJS book's area. None received 4.5 stars or more. I wrote a NodeJS book. Today, it's a best-selling Node book.
What's Next
So long. Part II follows. Meanwhile, I will continue to write more books!
Follow my journey on Twitter.
---
This post is a summary. Read full article here
The Dogecoin millionaire mysteriously disappeared.
The American who bought a meme cryptocurrency.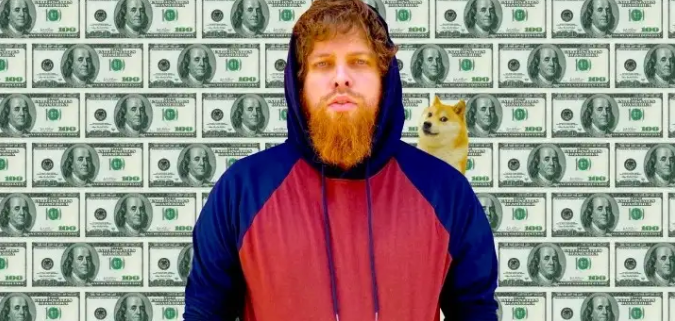 Cryptocurrency is the financial underground.
I love it. But there's one thing I hate: scams. Over the last few years the Dogecoin cryptocurrency saw massive gains.
Glauber Contessoto overreacted. He shared his rags-to-riches cryptocurrency with the media.
He's only wealthy on paper. No longer Dogecoin millionaire.
Here's what he's doing now. It'll make you rethink cryptocurrency investing.
Strange beginnings
Glauber once had a $36,000-a-year job.
He grew up poor and wanted to make his mother proud. Tesla was his first investment. He bought GameStop stock after Reddit boosted it.
He bought whatever was hot.
He was a young investor. Memes, not research, influenced his decisions.
Elon Musk (aka Papa Elon) began tweeting about Dogecoin.
Doge is a 2013 cryptocurrency. One founder is Australian. He insists it's funny.
He was shocked anyone bought it LOL.
Doge is a Shiba Inu-themed meme. Now whenever I see a Shiba Inu, I think of Doge.
Elon helped drive up the price of Doge by talking about it in 2020 and 2021 (don't take investment advice from Elon; he's joking and gaslighting you).

Glauber caved. He invested everything in Doge. He borrowed from family and friends. He maxed out his credit card to buy more Doge. Yuck.
Internet dubbed him a genius. Slumdog millionaire and The Dogefather were nicknames. Elon pumped Doge on social media.
Good times.
From $180,000 to $1,000,000+
TikTok skyrocketed Doge's price.
Reddit fueled up. Influencers recommended buying Doge because of its popularity. Glauber's motto:
Scared money doesn't earn.
Glauber was no broke ass anymore.
His $180,000 Dogecoin investment became $1M. He championed investing. He quit his dumb job like a rebellious millennial.
A puppy dog meme captivated the internet.
Rise and fall
Whenever I invest in anything I ask myself "what utility does this have?"
Dogecoin is useless.
You buy it for the cute puppy face and hope others will too, driving up the price. All cryptocurrencies fell in 2021's second half.
Central banks raised interest rates, and inflation became a pain.
Dogecoin fell more than others. 90% decline.
Glauber's Dogecoin is now worth $323K. Still no sales. His dog god is unshakeable. Confidence rocks. Dogecoin millionaire recently said...
"I should have sold some."
Yes, sir.
He now avoids speculative cryptocurrencies like Dogecoin and focuses on Bitcoin and Ethereum.
I've long said this. Starbucks is building on Ethereum.
It's useful. Useful. Developers use Ethereum daily. Investing makes you wiser over time, like the Dogecoin millionaire.
When risk b*tch slaps you, humility follows, as it did for me when I lost money.
You have to lose money to make money. Few understand.
Dogecoin's omissions
You might be thinking Dogecoin is crap.
I'll take a contrarian stance. Dogecoin does nothing, but it has a strong community. Dogecoin dominates internet memes.
It's silly.
Not quite. The message of crypto that many people forget is that it's a change in business model.
Businesses create products and services, then advertise to find customers. Crypto Web3 works backwards. A company builds a fanbase but sells them nothing.
Once the community reaches MVC (minimum viable community), a business can be formed.
Community members are relational versus transactional. They're invested in a cause and care about it (typically ownership in the business via crypto).
In this new world, Dogecoin has the most important feature.
Summary
While Dogecoin does have a community I still dislike it.
It's all shady. Anything Elon Musk recommends is a bad investment (except SpaceX & Tesla are great companies).
Dogecoin Millionaire has wised up and isn't YOLOing into more dog memes.
Don't follow the crowd or the hype. Investing is a long-term sport based on fundamentals and research.
Since Ethereum's inception, I've spent 10,000 hours researching.
Dogecoin will be the foundation of something new, like Pets.com at the start of the dot-com revolution. But I doubt Doge will boom.
Be safe!
17 Google Secrets 99 Percent of People Don't Know 
What can't Google do?
Seriously, nothing! Google rocks.
Google is a major player in online tools and services. We use it for everything, from research to entertainment.
Did I say entertain yourself?
Yes, with so many features and options, it can be difficult to fully utilize Google.
#1. Drive Google Mad
You can make Google's homepage dance if you want to be silly.
Just type "Google Gravity" into Google.com. Then select I'm lucky.
See the page unstick before your eyes!
#2 Play With Google Image
Google isn't just for work.
Then have fun with it!
You can play games right in your search results. When you need a break, google "Solitaire" or "Tic Tac Toe". 
#3. Do a Barrel Roll
Need a little more excitement in your life? Want to see Google dance?
Type "Do a barrel roll" into the Google search bar.
Then relax and watch your screen do a 360. 
#4  No Internet?  No issue!
This is a fun trick to use when you have no internet.
If your browser shows a "No Internet" page, simply press Space.
Boom!
We have dinosaurs! Now use arrow keys to save your pixelated T-Rex from extinction.
#5 Google Can Help
Play this Google coin flip game to see if you're lucky.
Enter "Flip a coin" into the search engine.
You'll see a coin flipping animation. If you get heads or tails, click it. 
#6. Think with Google
My favorite Google find so far is the "Think with Google" website.
Think with Google is a website that offers marketing insights, research, and case studies.
I highly recommend it to entrepreneurs, small business owners, and anyone interested in online marketing. 
#7. Google Can Read Images!
This is a cool Google trick that few know about.
You can search for images by keyword or upload your own by clicking the camera icon on Google Images.
Google will then show you all of its similar images.
Caution: You should be fine with your uploaded images being public. 
#8. Modify the Google Logo!
Clicking on the "I'm Feeling Lucky" button on Google.com takes you to a random Google Doodle.
Each year, Google creates a Doodle to commemorate holidays, anniversaries, and other occasions.
#9. What is my IP?
Simply type "What is my IP" into Google to find out.
Your IP address will appear on the results page.
#10. Send a Self-Destructing Email With Gmail, 
Create a new message in Gmail. Find an icon that resembles a lock and a clock near the SEND button. That's where the Confidential Mode is.
By clicking it, you can set an expiration date for your email. Expiring emails are automatically deleted from both your and the recipient's inbox.
#11. Blink, Google Blink!
This is a unique Google trick.
Type "blink HTML" into Google. The words "blink HTML" will appear and then disappear.
The text is displayed for a split second before being deleted.
To make this work, Google reads the HTML code and executes the "blink" command. 
#12. The Answer To Everything
This is for all Douglas Adams fans.
The answer to life, the universe, and everything is 42, according to Google.
An allusion to Douglas Adams' Hitchhiker's Guide to the Galaxy, in which Ford Prefect seeks to understand life, the universe, and everything.
#13. Google in 1998
It's a blast!
Type "Google in 1998" into Google. "I'm feeling lucky"
You'll be taken to an old-school Google homepage.
It's a nostalgic trip for long-time Google users. 
#14. Scholarships and Internships
Google can help you find college funding!
Type "scholarships" or "internships" into Google.
The number of results will surprise you. 
#15. OK, Google. Dice!
To roll a die, simply type "Roll a die" into Google.
On the results page is a virtual dice that you can click to roll. 
#16. Google has secret codes!
Hit the nine squares on the right side of your Google homepage to go to My Account. Then Personal Info.
You can add your favorite language to the "General preferences for the web" tab. 
#17. Google Terminal 
You can feel like a true hacker.
Just type "Google Terminal" into Google.com. "I'm feeling lucky"
Voila~!
You'll be taken to an old-school computer terminal-style page.
You can then type commands to see what happens.
Have you tried any of these activities? Tell me in the comments.
Read full article here