War's Human Cost
War's Human Cost
I didn't start crying until I was outside a McDonald's in an Olempin, Poland rest area on highway S17.

Children pick toys at a refugee center, Olempin, Poland, March 4, 2022.
Refugee children, mostly alone with their mothers, but occasionally with a gray-haired grandfather or non-Ukrainian father, were coaxed into picking a toy from boxes provided by a kind-hearted company and volunteers.
I went to Warsaw to continue my research on my family's history during the Holocaust. In light of the ongoing Ukrainian conflict, I asked former colleagues in the US Department of Defense and Intelligence Community if it was safe to travel there. They said yes, as Poland was a NATO member.
I stayed in a hotel in the Warsaw Ghetto, where 90% of my mother's family was murdered in the Holocaust. Across the street was the first Warsaw Judenrat. It was two blocks away from the apartment building my mother's family had owned and lived in, now dilapidated and empty.

Building of my great-grandfather, December 2021.
A mass grave of thousands of rocks for those killed in the Warsaw Ghetto, I didn't cry when I touched its cold walls.

Warsaw Jewish Cemetery, 200,000–300,000 graves.

Mass grave, Warsaw Jewish Cemetery.
My mother's family had two homes, one in Warszawa and the rural one was a forest and sawmill complex in Western Ukraine. For the past half-year, a local Ukrainian historian had been helping me discover faint traces of her family's life there — in fact, he had found some people still alive who remembered the sawmill and that it belonged to my mother's grandfather. The historian was good at his job, and we had become close.

My historian friend, December 2021, talking to a Ukrainian.
With war raging, my second trip to Warsaw took on a different mission. To see his daughter and one-year-old grandson, I drove east instead of to Ukraine. They had crossed the border shortly after the war began, leaving men behind, and were now staying with a friend on Poland's eastern border.
I entered after walking up to the house and settling with the dog. The grandson greeted me with a huge smile and the Ukrainian word for "daddy," "Tato!" But it was clear he was awaiting his real father's arrival, and any man he met would be so tentatively named.
After a few moments, the boy realized I was only a stranger. He had musical talent, like his mother and grandfather, both piano teachers, as he danced to YouTube videos of American children's songs dubbed in Ukrainian, picking the ones he liked and crying when he didn't.

Songs chosen by my historian friend's grandson, March 4, 2022
He had enough music and began crying regardless of the song. His mother picked him up and started nursing him, saying she was worried about him. She had no idea where she would live or how she would survive outside Ukraine. She showed me her father's family history of losses in the Holocaust, which matched my own research.
After an hour of drinking tea and trying to speak of hope, I left for the 3.5-hour drive west to Warsaw.
It was unlike my drive east. It was reminiscent of the household goods-filled carts pulled by horses and people fleeing war 80 years ago.

Jewish refugees relocating, USHMM Holocaust Encyclopaedia, 1939.
The carefully chosen trinkets by children to distract them from awareness of what is really happening and the anxiety of what lies ahead, made me cry despite all my research on the Holocaust. There is no way for them to communicate with their mothers, who are worried, absent, and without their fathers.
It's easy to see war as a contest of nations' armies, weapons, and land. The most costly aspect of war is its psychological toll. My father screamed in his sleep from nightmares of his own adolescent trauma in Warsaw 80 years ago.

Survivor father studying engineering, 1961.
In the airport, I waited to return home while Ukrainian public address systems announced refugee assistance. Like at McDonald's, many mothers were alone with their children, waiting for a flight to distant relatives.
That's when I had my worst trip experience.
A woman near me, clearly a refugee, answered her phone, cried out, and began wailing.
The human cost of war descended like a hammer, and I realized that while I was going home, she never would
More on Current Events
Jared A. Brock
7 months ago
Here is the actual reason why Russia invaded Ukraine
Democracy's demise
Our Ukrainian brothers and sisters are being attacked by a far superior force.
It's the biggest invasion since WWII.
43.3 million peaceful Ukrainians awoke this morning to tanks, mortars, and missiles. Russia is already 15 miles away.
America and the West will not deploy troops.
They're sanctioning. Except railways. And luxuries. And energy. Diamonds. Their dependence on Russian energy exports means they won't even cut Russia off from SWIFT.
Ukraine is desperate enough to hand out guns on the street.
France, Austria, Turkey, and the EU are considering military aid, but Ukraine will fall without America or NATO.
The Russian goal is likely to encircle Kyiv and topple Zelenskyy's government. A proxy power will be reinstated once Russia has total control.
"Western security services believe Putin intends to overthrow the government and install a puppet regime," says Financial Times foreign affairs commentator Gideon Rachman. This "decapitation" strategy includes municipalities. Ukrainian officials are being targeted for arrest or death."
Also, Putin has never lost a war.
Why is Russia attacking Ukraine?
Putin, like a snowflake college student, "feels unsafe."
Why?
Because Ukraine is full of "Nazi ideas."
Putin claims he has felt threatened by Ukraine since the country's pro-Putin leader was ousted and replaced by a popular Jewish comedian.
Hee hee
He fears a full-scale enemy on his doorstep if Ukraine joins NATO. But he refuses to see it both ways. NATO has never invaded Russia, but Russia has always stolen land from its neighbors. Can you blame them for joining a mutual defense alliance when a real threat exists?
Nations that feel threatened can join NATO. That doesn't justify an attack by Russia. It allows them to defend themselves. But NATO isn't attacking Moscow. They aren't.
Russian President Putin's "special operation" aims to de-Nazify the Jewish-led nation.
To keep Crimea and the other two regions he has already stolen, he wants Ukraine undefended by NATO.
(Warlords have fought for control of the strategically important Crimea for over 2,000 years.)
Putin wants to own all of Ukraine.
Why?
The Black Sea is his goal.
Ports bring money and power, and Ukraine pipelines transport Russian energy products.
Putin wants their wheat, too — with 70% crop coverage, Ukraine would be their southern breadbasket, and Russia has no qualms about starving millions of Ukrainians to death to feed its people.
In the end, it's all about greed and power.
Putin wants to own everything Russia has ever owned. This year he turns 70, and he wants to be remembered like his hero Peter the Great.
In order to get it, he's willing to kill thousands of Ukrainians
Art imitates life
This story began when a Jewish TV comedian portrayed a teacher elected President after ranting about corruption.
Servant of the People, the hit sitcom, is now the leading centrist political party.
Right, President Zelenskyy won the hearts and minds of Ukrainians by imagining a fairer world.
A fair fight is something dictators, corporatists, monopolists, and warlords despise.
Now Zelenskyy and his people will die, allowing one of history's most corrupt leaders to amass even more power.
The poor always lose
Meanwhile, the West will impose economic sanctions on Russia.
China is likely to step in to help Russia — or at least the wealthy.
The poor and working class in Russia will suffer greatly if there is a hard crash or long-term depression.
Putin's friends will continue to drink champagne and eat caviar.
Russia cutting off oil, gas, and fertilizer could cause more inflation and possibly a recession if it cuts off supplies to the West. This causes more suffering and hardship for the Western poor and working class.
Why? a billionaire sociopath gets his dirt.
Yes, Russia is simply copying America. Some of us think all war is morally wrong, regardless of who does it.
But let's not kid ourselves right now.
The markets rallied after the biggest invasion in Europe since WWII.
Investors hope Ukraine collapses and Russian oil flows.
Unbridled capitalists value lifeless.
What we can do about Ukraine
When the Russian army invaded eastern Finland, my wife's grandmother fled as a child. 80 years later, Russia still has Karelia.
Russia invaded Ukraine today to retake two eastern provinces.
History has taught us nothing.
Past mistakes won't fix the future.
Instead, we should try:
Pray and/or meditate on our actions with our families.
Stop buying Russian products (vodka, obviously, but also pay more for hydro/solar/geothermal/etc.)
Stop wasting money on frivolous items and donate it to Ukrainian charities.
Here are 35+ places to donate.
To protest, gather a few friends, contact the media, and shake signs in front of the Russian embassy.
Prepare to welcome refugees.
More war won't save the planet or change hearts.
Only love can work.
Claire Berehova
6 months ago
There's no manual for that
Kyiv oblast in springtime. Photo by author.
We've been receiving since the war began text messages from the State Emergency Service of Ukraine every few days. They've contained information on how to comfort a child and what to do in case of a water outage.
But a question that I struggle to suppress irks within me: How would we know if there really was a threat coming our away? So how can I happily disregard an air raid siren and continue singing to my three-month-old son when I feel like a World War II film became reality? There's no manual for that.
Along with the anxiety, there's the guilt that always seems to appear alongside dinner we're fortunate to still have each evening while brave Ukrainian soldiers are facing serious food insecurity. There's no manual for how to deal with this guilt.
When it comes to the enemy, there is no manual for how to react to the news of Russian casualties. Every dead Russian soldier weakens Putin, but I also know that many of these men had wives and girlfriends who are now living a nightmare.
So, I felt like I had to start writing my own manual.
The anxiety around the air raid siren? Only with time does it get easier to ignore it, but never completely.
The guilt? All we can do is pray.
That inner conflict? As Russia continues to stun the world with its war crimes, my emotions get less gray — I have to get used to accommodating absurd levels of hatred.
Sadness? It feels a bit more manageable when we laugh, and a little alcohol helps (as it usually does).
Cabin fever? Step outside in the yard when possible. At least the sunshine is becoming more fervent with spring approaching.
Slava Ukraini. Heroyam slava. (Glory to Ukraine. Glory to the heroes.)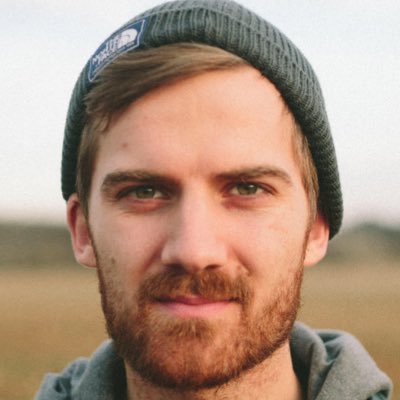 Johnny Harris
6 months ago
The REAL Reason Putin is Invading Ukraine [video with transcript]
Transcript:
[Reporter] The Russian invasion of Ukraine.
Momentum is building for a war between Ukraine and Russia.
[Reporter] Tensions between Russia and the West
are growing rapidly.
[Reporter] President Biden considering deploying
thousands of troops to Eastern Europe.
There are now 100,000 troops
on the Eastern border of Ukraine.
Russia is setting up field hospitals on this border.
Like this is what preparation for war looks like.
A legitimate war.
Ukrainian troops are watching and waiting,
saying they are preparing for a fight.
The U.S. has ordered the families of embassy staff
to leave Ukraine.
Britain has sent all of their nonessential staff home.
And now the U.S. is sending tons of weapons and munitions
to Ukraine's army.
And we're even considering deploying
our own troops to the region.
I mean, this thing is heating up.
Meanwhile, Russia and the West have been in Geneva
and Brussels trying to talk it out,
and sort of getting nowhere.
The message is very clear.
Should Russia take further aggressive actions
against Ukraine the costs will be severe
and the consequences serious.
It's a scary, grim momentum that is unpredictable.
And the chances of miscalculation
and escalation are growing.
I want to explain what's going on here,
but I want to show you that this isn't just
typical geopolitical behavior.
Stuff that can just be explained on the map.
Instead, to understand why 100,000 troops are camped out
on Ukraine's Eastern border, ready for war,
you have to understand Russia
and how it's been cut down over the ages
from the Slavic empire that dominated this whole region
to then the Soviet Union,
which was defeated in the nineties.
And what you really have to understand here
is how that history is transposed
onto the brain of one man.
This guy, Vladimir Putin.
This is a story about regional domination
and struggles between big powers,
but really it's the story about
what Vladimir Putin really wants.
[Reporter] Russian troops moving swiftly
to take control of military bases in Crimea.
[Reporter] Russia has amassed more than 100,000 troops
and a lot of military hardware
at the border with Ukraine.
Let's dive back in.
Okay. Let's get up to speed on what's happening here.
And I'm just going to quickly give you the highlight version
of like the news that's happening,
because I want to get into the juicy part,
which is like why, the roots of all of this.
So let's go.
A few months ago, Russia started sending
more and more troops to this border.
It's this massive border between Ukraine and Russia.
They said they were doing a military exercise,
but the rest of the world was like,
"Yeah, we totally believe you Russia. Pshaw."
This was right before this big meeting
where North American and European countries
were coming together to talk about a lot
of different things, like these countries often do
in these diplomatic summits.
But soon, because of Russia's aggressive behavior
coming in and setting up 100,000 troops
on the border with Ukraine,
the entire summit turned into a whole, "WTF Russia,
what are you doing on the border of Ukraine," meeting.
Before the meeting Putin comes out and says,
"Listen, I have some demands for the West."
And everyone's like, "Okay, Russia, what are your demands?
You know, we have like, COVID19 right now.
And like, that's like surging.
So like, we don't need your like,
bluster about what your demands are."
And Putin's like, "No, here's my list of demands."
Putin's demands for the summit were this:
number one, that NATO, which is this big military alliance
between U.S., Canada, and Europe stop expanding,
meaning they don't let any new members in, okay.
So, Russia is like, "No more new members to your, like,
cool military club that I don't like.
You can't have any more members."
Number two, that NATO withdraw all of their troops
from anywhere in Eastern Europe.
Basically Putin is saying,
"I can veto any military cooperation
or troops going between countries
that have to do with Eastern Europe,
the place that used to be the Soviet Union."
Okay, and number three, Putin demands that America vow
not to protect its allies in Eastern Europe
with nuclear weapons.
"LOL," said all of the other countries,
"You're literally nuts, Vladimir Putin.
Like these are the most ridiculous demands, ever."
But there he is, Putin, with these demands.
These very, very aggressive demands.
And he sort of is implying that if his demands aren't met,
he's going to invade Ukraine.
I mean, it doesn't work like this.
This is not how international relations work.
You don't just show up and say like,
"I'm not gonna allow other countries to join your alliance
because it makes me feel uncomfortable."
But what I love about this list of demands
from Vladimir Putin for this summit
is that it gives us a clue
on what Vladimir Putin really wants.
What he's after here.
You read them closely and you can grasp his intentions.
But to grasp those intentions
you have to understand what NATO is.
and what Russia and Ukraine used to be.
(dramatic music)
Okay, so a while back I made this video
about why Russia is so damn big,
where I explain how modern day Russia started here in Kiev,
which is actually modern day Ukraine.
In other words, modern day Russia, as we know it,
has its original roots in Ukraine.
These places grew up together
and they eventually became a part
of the same mega empire called the Soviet Union.
They were deeply intertwined,
not just in their history and their culture,
but also in their economy and their politics.
So it's after World War II,
it's like the '50s, '60s, '70s, and NATO was formed,
the North Atlantic Treaty Organization.
This was a military alliance between all of these countries,
that was meant to sort of deter the Soviet Union
from expanding and taking over the world.
But as we all know, the Soviet Union,
which was Russia and all of these other countries,
collapsed in 1991.
And all of these Soviet republics,
including Ukraine, became independent,
meaning they were not now a part
of one big block of countries anymore.
But just because the border's all split up,
it doesn't mean that these cultural ties actually broke.
Like for example, the Soviet leader at the time
of the collapse of the Soviet Union, this guy, Gorbachev,
he was the son of a Ukrainian mother and a Russian father.
Like he grew up with his mother singing him
Ukrainian folk songs.
In his mind, Ukraine and Russia were like one thing.
So there was a major reluctance to accept Ukraine
as a separate thing from Russia.
In so many ways, they are one.
There was another Russian at the time
who did not accept this new division.
This young intelligence officer, Vladimir Putin,
who was starting to rise up in the ranks
of postSoviet Russia.
There's this amazing quote from 2005
where Putin is giving this stateoftheunionlike address,
where Putin declares the collapse of the Soviet Union,
quote, "The greatest catastrophe of the 20th century.
And as for the Russian people, it became a genuine tragedy.
Tens of millions of fellow citizens and countrymen
found themselves beyond the fringes of Russian territory."
Do you see how he frames this?
The Soviet Union were all one people in his mind.
And after it collapsed, all of these people
who are a part of the motherland were now outside
of the fringes or the boundaries of Russian territory.
First off, fact check.
Greatest catastrophe of the 20th century?
Like, do you remember what else happened
in the 20th century, Vladimir?
(ominous music)
Putin's worry about the collapse of this one people
starts to get way worse when the West, his enemy,
starts showing up to his neighborhood
to all these exSoviet countries that are now independent.
The West starts selling their ideology
of democracy and capitalism and inviting them
to join their military alliance called NATO.
And guess what?
These countries are totally buying it.
All these exSoviet countries are now joining NATO.
And some of them, the EU.
And Putin is hating this.
He's like not only did the Soviet Union divide
and all of these people are now outside
of the Russia motherland,
but now they're being persuaded by the West
to join their military alliance.
This is terrible news.
Over the years, this continues to happen,
while Putin himself starts to chip away
at Russian institutions, making them weaker and weaker.
He's silencing his rivals
and he's consolidating power in himself.
(triumphant music)
And in the past few years,
he's effectively silenced anyone who can challenge him;
any institution, any court,
or any political rival have all been silenced.
It's been decades since the Soviet Union fell,
but as Putin gains more power,
he still sees the region through the lens
of the old Cold War, Soviet, Slavic empire view.
He sees this region as one big block
that has been torn apart by outside forces.
"The greatest catastrophe of the 20th century."
And the worst situation of all of these,
according to Putin, is Ukraine,
which was like the gem of the Soviet Union.
There was tons of cultural heritage.
Again, Russia sort of started in Ukraine,
not to mention it was a very populous
and industrious, resourcerich place.
And over the years Ukraine has been drifting west.
It hasn't joined NATO yet, but more and more,
it's been electing proWestern presidents.
It's been flirting with membership in NATO.
It's becoming less and less attached
to the Russian heritage that Putin so adores.
And more than half of Ukrainians say
that they'd be down to join the EU.
64% of them say that it would be cool joining NATO.
But Putin can't handle this. He is in total denial.
Like an exboyfriend who handle his exgirlfriend
starting to date someone else,
Putin can't let Ukraine go.
He won't let go.
So for the past decade,
he's been trying to keep the West out
and bring Ukraine back into the motherland of Russia.
This usually takes the form of Putin sending
secret soldiers from Russia into Ukraine
to help the people in Ukraine who want to like separate
from Ukraine and join Russia.
It also takes the form of, oh yeah,
stealing entire parts of Ukraine for Russia.
Russian troops moving swiftly to take control
of military bases in Crimea.
Like in 2014, Putin just did this.
To what America is officially calling
a Russian invasion of Ukraine.
He went down and just snatched this bit of Ukraine
and folded it into Russia.
So you're starting to see what's going on here.
Putin's life's work is to salvage what he calls
the greatest catastrophe of the 20th century,
the division and the separation
of the Soviet republics from Russia.
So let's get to present day. It's 2022.
Putin is at it again.
And honestly, if you really want to understand
the mind of Vladimir Putin and his whole view on this,
you have to read this.
"On the History of Unity of Russians and Ukrainians,"
by Vladimir Putin.
A blog post that kind of sounds
like a ninth grade history essay.
In this essay, Vladimir Putin argues
that Russia and Ukraine are one people.
He calls them essentially the same historical
and spiritual space.
Kind of beautiful writing, honestly.
Anyway, he argues that the division
between the two countries is due to quote,
"a deliberate effort by those forces
that have always sought to undermine our unity."
And that the formula they use, these outside forces,
is a classic one: divide and rule.
And then he launches into this super indepth,
like 10page argument, as to every single historical beat
of Ukraine and Russia's history
to make this argument that like,
this is one people and the division is totally because
of outside powers, i.e. the West.
Okay, but listen, there's this moment
at the end of the post,
that actually kind of hit me in a big way.
He says this, "Just have a look at Austria and Germany,
or the U.S. and Canada, how they live next to each other.
Close in ethnic composition, culture,
and in fact, sharing one language,
they remain sovereign states with their own interests,
with their own foreign policy.
But this does not prevent them
from the closest integration or allied relations.
They have very conditional, transparent borders.
And when crossing them citizens feel at home.
They create families, study, work, do business.
Incidentally, so do millions of those born in Ukraine
who now live in Russia.
We see them as our own close people."
I mean, listen, like,
I'm not in support of what Putin is doing,
but like that, it's like a pretty solid like analogy.
If China suddenly showed up and started like
coaxing Canada into being a part of its alliance,
I would be a little bit like, "What's going on here?"
That's what Putin feels.
And so I kind of get what he means there.
There's a deep heritage and connection between these people.
And he's seen that falter and dissolve
and he doesn't like it.
He clearly genuinely feels a brotherhood
and this deep heritage connection
with the people of Ukraine.
Okay, okay, okay, okay. Putin, I get it.
Your essay is compelling there at the end.
You're clearly very smart and wellread.
But this does not justify what you've been up to. Okay?
It doesn't justify sending 100,000 troops to the border
or sending cyber soldiers to sabotage
the Ukrainian government, or annexing territory,
fueling a conflict that has killed
tens of thousands of people in Eastern Ukraine.
No. Okay.
No matter how much affection you feel for Ukrainian heritage
and its connection to Russia, this is not okay.
Again, it's like the boyfriend
who genuinely loves his girlfriend.
They had a great relationship,
but they broke up and she's free to see whomever she wants.
But Putin is not ready to let go.
[Man In Blue Shirt] What the hell's wrong with you?
I love you, Jessica.
What the hell is wrong with you?
Dude, don't fucking touch me.
I love you. Worldstar!
What is wrong with you? Just stop!
Putin has constructed his own reality here.
One in which Ukraine is actually being controlled
by shadowy Western forces
who are holding the people of Ukraine hostage.
And if that he invades, it will be a swift victory
because Ukrainians will accept him with open arms.
The great liberator.
(triumphant music)
Like, this guy's a total romantic.
He's a history buff and a romantic.
And he has a hill to die on here.
And it is liberating the people
who have been taken from the Russian motherland.
Kind of like the abusive boyfriend, who's like,
"She actually really loves me,
but it's her annoying friends
who were planting all these ideas in her head.
That's why she broke up with me."
And it's like, "No, dude, she's over you."
[Man In Blue Shirt] What the hell is wrong with you?
I love you, Jessica.
I mean, maybe this video should be called
Putin is just like your abusive exboyfriend.
[Man In Blue Shirt] What the hell is wrong with you?
I love you, Jessica!
Worldstar! What's wrong with you?
Okay. So where does this leave us?
It's 2022, Putin is showing up to these meetings in Europe
to tell them where he stands.
He says, "NATO, you cannot expand anymore. No new members.
And you need to withdraw all your troops
from Eastern Europe, my neighborhood."
He knows these demands will never be accepted
because they're ludicrous.
But what he's doing is showing a false effort to say,
"Well, we tried to negotiate with the West,
but they didn't want to."
Hence giving a little bit more justification
to a Russian invasion.
So will Russia invade? Is there war coming?
Maybe; it's impossible to know
because it's all inside of the head of this guy.
But, if I were to make the best argument
that war is not coming tomorrow,
I would look at a few things.
Number one, war in Ukraine would be incredibly costly
for Vladimir Putin.
Russia has a far superior army to Ukraine's,
but still, Ukraine has a very good army
that is supported by the West
and would give Putin a pretty bad bloody nose
in any invasion.
Controlling territory in Ukraine would be very hard.
Ukraine is a giant country.
They would fight back and it would be very hard
to actually conquer and take over territory.
Another major point here is that if Russia invades Ukraine,
this gives NATO new purpose.
If you remember, NATO was created because of the Cold War,
because the Soviet Union was big and nuclear powered.
Once the Soviet Union fell,
NATO sort of has been looking for a new purpose
over the past couple of decades.
If Russia invades Ukraine,
NATO suddenly has a brand new purpose to unite
and to invest in becoming more powerful than ever.
Putin knows that.
And it would be very bad news for him if that happened.
But most importantly, perhaps the easiest clue
for me to believe that war isn't coming tomorrow
is the Russian propaganda machine
is not preparing the Russian people for an invasion.
In 2014, when Russia was about to invade
and take over Crimea, this part of Ukraine,
there was a barrage of state propaganda
that prepared the Russian people
that this was a justified attack.
So when it happened, it wasn't a surprise
and it felt very normal.
That isn't happening right now in Russia.
At least for now. It may start happening tomorrow.
But for now, I think Putin is showing up to the border,
flexing his muscles and showing the West that he is earnest.
I'm not sure that he's going to invade tomorrow,
but he very well could.
I mean, read the guy's blog post
and you'll realize that he is a romantic about this.
He is incredibly idealistic about the glory days
of the Slavic empires, and he wants to get it back.
So there is dangerous momentum towards war.
And the way war works is even a small little, like, fight,
can turn into the other guy
doing something bigger and crazier.
And then the other person has to respond
with something a little bit bigger.
That's called escalation.
And there's not really a ceiling
to how much that momentum can spin out of control.
That is why it's so scary when two nuclear countries
go to war with each other,
because there's kind of no ceiling.
So yeah, it's dangerous. This is scary.
I'm not sure what happens next here,
but the best we can do is keep an eye on this.
At least for now, we better understand
what Putin really wants out of all of this.
Thanks for watching.
You might also like
How to Become a Crypto Broker [Complying and Making Money]
Three options exist. The third one is the quickest and most fruitful.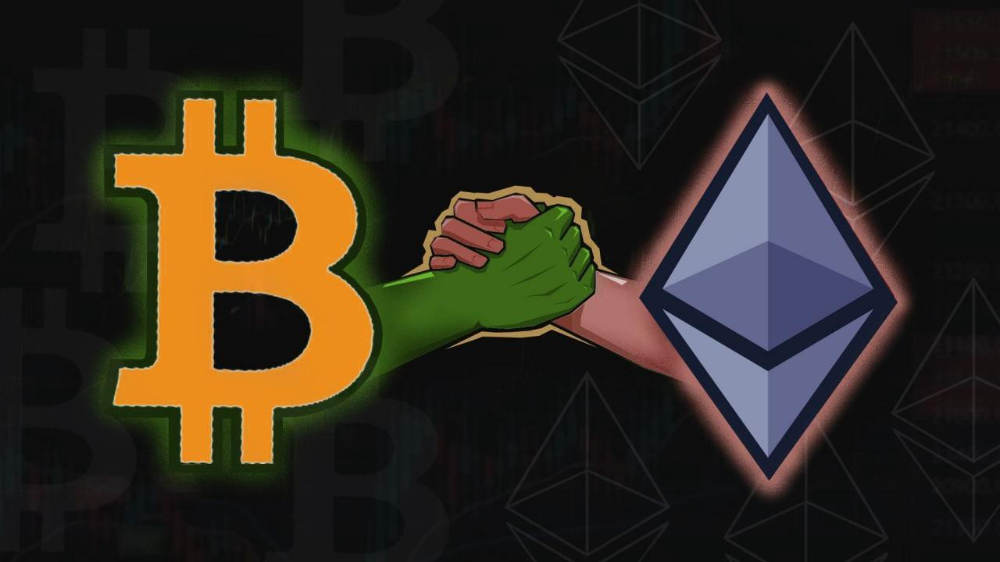 You've mastered crypto trading and want to become a broker.
So you may wonder: Where to begin?
If so, keep reading.
Today I'll compare three different approaches to becoming a cryptocurrency trader.
What are cryptocurrency brokers, and how do they vary from stockbrokers?
A stockbroker implements clients' market orders (retail or institutional ones).
Brokerage firms are regulated, insured, and subject to regulatory monitoring.
Stockbrokers are required between buyers and sellers. They can't trade without a broker. To trade, a trader must open a broker account and deposit money. When a trader shops, he tells his broker what orders to place.
Crypto brokerage is trade intermediation with cryptocurrency.
In crypto trading, however, brokers are optional.
Crypto exchanges offer direct transactions. Open an exchange account (no broker needed) and make a deposit.
Question:
Since crypto allows DIY trading, why use a broker?
Let's compare cryptocurrency exchanges vs. brokers.
Broker versus cryptocurrency exchange
Most existing crypto exchanges are basically brokers.
Examine their primary services:
connecting purchasers and suppliers

having custody of clients' money (with the exception of decentralized cryptocurrency exchanges),

clearance of transactions.
Brokerage is comparable, don't you think?
There are exceptions. I mean a few large crypto exchanges that follow the stock exchange paradigm. They outsource brokerage, custody, and clearing operations. Classic exchange setups are rare in today's bitcoin industry.
Back to our favorite "standard" crypto exchanges. All-in-one exchanges and brokers. And usually, they operate under a broker or a broker-dealer license, save for the exchanges registered somewhere in a free-trade offshore paradise. Those don't bother with any licensing.
What's the sense of having two brokers at a time?
Better liquidity and trading convenience.
The crypto business is compartmentalized.
We have CEXs, DEXs, hybrid exchanges, and semi-exchanges (those that aggregate liquidity but do not execute orders on their sides). All have unique regulations and act as sovereign states.
There are about 18k coins and hundreds of blockchain protocols, most of which are heterogeneous (i.e., different in design and not interoperable).
A trader must register many accounts on different exchanges, deposit funds, and manage them all concurrently to access global crypto liquidity.
It's extremely inconvenient.
Crypto liquidity fragmentation is the largest obstacle and bottleneck blocking crypto from mass adoption.
Crypto brokers help clients solve this challenge by providing one-gate access to deep and diverse crypto liquidity from numerous exchanges and suppliers. Professionals and institutions need it.
Another killer feature of a brokerage may be allowing clients to trade crypto with fiat funds exclusively, without fiat/crypto conversion. It is essential for professional and institutional traders.
Who may work as a cryptocurrency broker?
Apparently, not anyone. Brokerage requires high-powered specialists because it involves other people's money.
Here's the essentials:
excellent knowledge, skills, and years of trading experience

high-quality, quick, and secure infrastructure

highly developed team

outstanding trading capital

High-ROI network: long-standing, trustworthy connections with customers, exchanges, liquidity providers, payment gates, and similar entities

outstanding marketing and commercial development skills.
What about a license for a cryptocurrency broker? Is it necessary?
Complex question.
If you plan to play in white-glove jurisdictions, you may need a license. For example, in the US, as a "money transmitter" or as a CASSP (crypto asset secondary services provider) in Australia.
Even in these jurisdictions, there are no clear, holistic crypto brokerage and licensing policies.
Your lawyer will help you decide if your crypto brokerage needs a license.
Getting a license isn't quick. Two years of patience are needed.
How can you turn into a cryptocurrency broker?
Finally, we got there! 🎉
Three actionable ways exist:
To kickstart a regulated stand-alone crypto broker

To get a crypto broker franchise, and

To become a liquidity network broker.
Let's examine each.
1. Opening a regulated cryptocurrency broker
It's difficult. Especially If you're targeting first-world users.
You must comply with many regulatory, technical, financial, HR, and reporting obligations to keep your organization running. Some are mentioned above.
The licensing process depends on the products you want to offer (spots or derivatives) and the geographic areas you plan to service. There are no general rules for that.
In an overgeneralized way, here are the boxes you will have to check:
capital availability (usually a large amount of capital c is required)

You will have to move some of your team members to the nation providing the license in order to establish an office presence there.

the core team with the necessary professional training (especially applies to CEO, Head of Trading, Assistant to Head of Trading, etc.)

insurance

infrastructure that is trustworthy and secure

adopted proper AML/KYC/financial monitoring policies, etc.
Assuming you passed, what's next?
I bet it won't be mind-blowing for you that the license is just a part of the deal. It won't attract clients or revenue.
To bring in high-dollar clientele, you must be a killer marketer and seller. It's not easy to convince people to give you money.
You'll need to be a great business developer to form successful, long-term agreements with exchanges (ideally for no fees), liquidity providers, banks, payment gates, etc. Persuade clients.
It's a tough job, isn't it?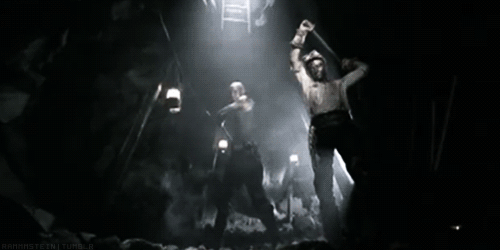 I expect a Quora-type question here:
Can I start an unlicensed crypto broker?
Well, there is always a workaround with crypto!
You can register your broker in a free-trade zone like Seychelles to avoid US and other markets with strong watchdogs.
This is neither wise nor sustainable.
First, such experiments are illegal.
Second, you'll have trouble attracting clients and strategic partners.
A license equals trust. That's it.
Even a pseudo-license from Mauritius matters.
Here are this method's benefits and downsides.
Cons first.
As you navigate this difficult and expensive legal process, you run the risk of missing out on business prospects. It's quite simple to become excellent compliance yet unable to work. Because your competitors are already courting potential customers while you are focusing all of your effort on paperwork.

Only God knows how long it will take you to pass the break-even point when everything with the license has been completed.

It is a money-burning business, especially in the beginning when the majority of your expenses will go toward marketing, sales, and maintaining license requirements. Make sure you have the fortitude and resources necessary to face such a difficult challenge.
Pros
It may eventually develop into a tool for making money. Because big guys who are professionals at trading require a white-glove regulated brokerage. You have every possibility if you work hard in the areas of sales, marketing, business development, and wealth. Simply put, everything must align.
Launching a regulated crypto broker is analogous to launching a crypto exchange. It's ROUGH. Sure you can take it?
2. Franchise for Crypto Broker (Crypto Sub-Brokerage)
A broker franchise is easier and faster than becoming a regulated crypto broker. Not a traditional brokerage.
A broker franchisee, often termed a sub-broker, joins with a broker (a franchisor) to bring them new clients. Sub-brokers market a broker's products and services to clients.
Sub-brokers are the middlemen between a broker and an investor.
Why is sub-brokering easier?
less demanding qualifications and legal complexity. All you need to do is keep a few certificates on hand (each time depends on the jurisdiction).

No significant investment is required

there is no demand that you be a trading member of an exchange, etc.
As a sub-broker, you can do identical duties without as many rights and certifications.
What about the crypto broker franchise?
Sub-brokers aren't common in crypto.
In most existing examples (PayBito, PCEX, etc.), franchises are offered by crypto exchanges, not brokers. Though we remember that crypto exchanges are, in fact, brokers, do we?
Similarly:
For a commission, a franchiser crypto broker receives new leads from a crypto sub-broker.
See above for why enrolling is easy.
Finding clients is difficult. Most crypto traders prefer to buy-sell on their own or through brokers over sub-broker franchises.
3. Broker of the Crypto Trading Network (or a Network Broker)
It's the greatest approach to execute crypto brokerage, based on effort/return.
Network broker isn't an established word. I wrote it for clarity.
Remember how we called crypto liquidity fragmentation the current crypto finance paradigm's main bottleneck?
Where there's a challenge, there's progress.
Several well-funded projects are aiming to fix crypto liquidity fragmentation. Instead of launching another crypto exchange with siloed trading, the greatest minds create trading networks that aggregate crypto liquidity from desynchronized sources and enable quick, safe, and affordable cross-blockchain transactions. Each project offers a distinct option for users.
Crypto liquidity implies:
One-account access to cryptocurrency liquidity pooled from network participants' exchanges and other liquidity sources

compiled price feeds

Cross-chain transactions that are quick and inexpensive, even for HFTs

link between participants of all kinds, and

interoperability among diverse blockchains
Fast, diversified, and cheap global crypto trading from one account.
How does a trading network help cryptocurrency brokers?
I'll explain it, taking Yellow Network as an example.
Yellow provides decentralized Layer-3 peer-to-peer trading.
trade across chains globally with real-time settlement and

Between cryptocurrency exchanges, brokers, trading companies, and other sorts of network members, there is communication and the exchange of financial information.
Have you ever heard about ECN (electronic communication network)? If not, it's an automated system that automatically matches buy and sell orders. Yellow is a decentralized digital asset ECN.
Brokers can:
Start trading right now without having to meet stringent requirements; all you need to do is integrate with Yellow Protocol and successfully complete some KYC verification.

Access global aggregated crypto liquidity through a single point.

B2B (Broker to Broker) liquidity channels that provide peer liquidity from other brokers. Orders from the other broker will appear in the order book of a broker who is peering with another broker on the market. It will enable a broker to broaden his offer and raise the total amount of liquidity that is available to his clients.

Select a custodian or use non-custodial practices.
Comparing network crypto brokerage to other types:
A licensed stand-alone brokerage business is much more difficult and time-consuming to launch than network brokerage, and

Network brokerage, in contrast to crypto sub-brokerage, is scalable, independent, and offers limitless possibilities for revenue generation.
Yellow Network Whitepaper. has more details on how to start a brokerage business and what rewards you'll obtain.
Final thoughts
There are three ways to become a cryptocurrency broker, including the non-conventional liquidity network brokerage. The last option appears time/cost-effective.
Crypto brokerage isn't crowded yet. Act quickly to find your right place in this market.
Choose the way that works for you best and see you in crypto trading.
Discover Web3 & DeFi with Yellow Network!
Yellow, powered by Openware, is developing a cross-chain P2P liquidity aggregator to unite the crypto sector and provide global remittance services that aid people.
Join the Yellow Community and plunge into this decade's biggest product-oriented crypto project.
Observe Yellow Twitter

Enroll in Yellow Telegram

Visit Yellow Discord.

On Hacker Noon, look us up.
Yellow Network will expose development, technology, developer tools, crypto brokerage nodes software, and community liquidity mining.
Reality Distortion
Old power paradigm blocks new planetary paradigm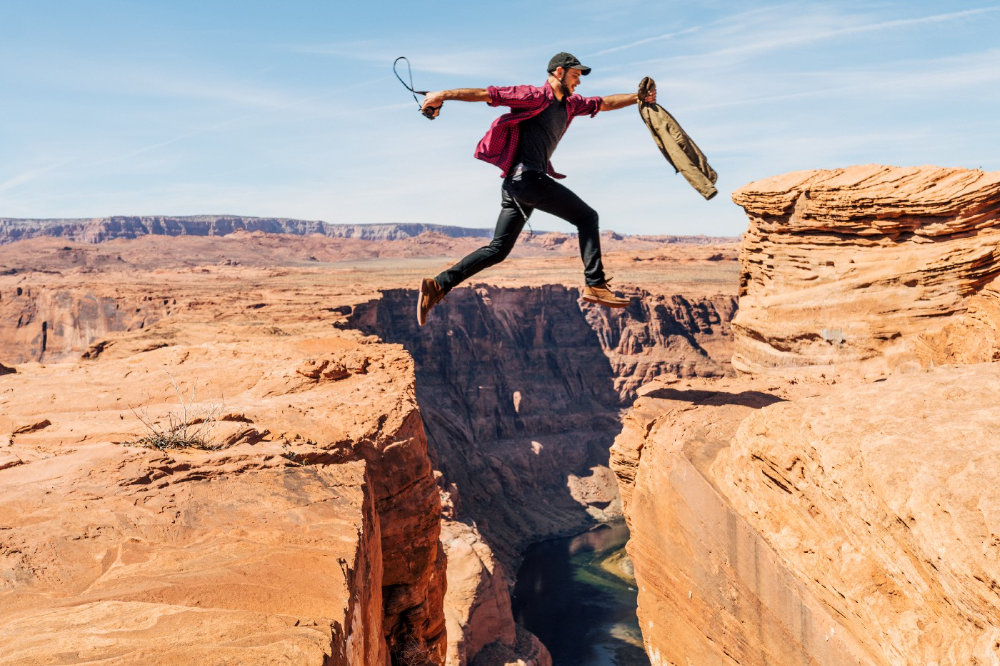 The difference between our reality and the media's reality is like a tale of two worlds. The greatest and worst of times, really.
Expanding information demands complex skills and understanding to separate important information from ignorance and crap. And that's just the start of determining the source's aim.
Trust who? We see people trust liars in public and then be destroyed by their decisions. Mistakes may be devastating.
Many give up and don't trust anyone. Reality is a choice, though. Same risks.
We must separate our needs and wants from reality. Needs and wants have rules. Greed and selfishness create an unlivable planet.
Culturally, we know this, but we ignore it as foolish. Selfish and greedy people obtain what they want, while others suffer.
We invade, plunder, rape, and burn. We establish civilizations by institutionalizing an exploitable underclass and denying its existence. These cultural lies promote greed and selfishness despite their destructiveness.
Controlling parts of society institutionalize these lies as fact. Many of each age are willing to gamble on greed because they were taught to see greed and selfishness as principles justified by prosperity.
Our cultural understanding recognizes the long-term benefits of collaboration and sharing. This older understanding generates an increasing tension between greedy people and those who see its planetary effects.
Survival requires distinguishing between global and regional realities. Simple, yet many can't do it. This is the first time human greed has had a global impact.
In the past, conflict stories focused on regional winners and losers. Losers lose, winners win, etc. Powerful people see potential decades of nuclear devastation as local, overblown, and not personally dangerous.
Mutually Assured Destruction (MAD) was a human choice that required people to acquiesce to irrational devastation. This prevented nuclear destruction. Most would refuse.
A dangerous "solution" relies on nuclear trigger-pullers not acting irrationally. Since then, we've collected case studies of sane people performing crazy things in experiments. We've been lucky, but the climate apocalypse could be different.
Climate disaster requires only continuing current behavior. These actions already cause global harm, but that's not a threat. These activities must be viewed differently.
Once grasped, denying planetary facts is hard to accept. Deniers can't think beyond regional power. Seeing planet-scale is unusual.
Decades of indoctrination defining any planetary perspective as un-American implies communal planetary assets are for plundering. The old paradigm limits any other view.
In the same way, the new paradigm sees the old regional power paradigm as a threat to planetary civilization and lifeforms. Insane!
While MAD relied on leaders not acting stupidly to trigger a nuclear holocaust, the delayed climatic holocaust needs correcting centuries of lunacy. We must stop allowing craziness in global leadership.
Nothing in our acknowledged past provides a paradigm for such. Only primitive people have failed to reach our level of sophistication.
Before European colonization, certain North American cultures built sophisticated regional nations but abandoned them owing to authoritarian cruelty and destruction. They were overrun by societies that saw no wrong in perpetual exploitation. David Graeber's The Dawn of Everything is an example of historical rediscovery, which is now crucial.
From the new paradigm's perspective, the old paradigm is irrational, yet it's too easy to see those in it as ignorant or malicious, if not both. These people are both, but the collapsing paradigm they promote is older or more ingrained than we think.
We can't shift that paradigm's view of a dead world. We must eliminate this mindset from our nations' leadership. No other way will preserve the earth.
Change is occurring. As always with tremendous transition, younger people are building the new paradigm.
The old paradigm's disintegration is insane. The ability to detect errors and abandon their sources is more important than age. This is gaining recognition.
The breakdown of the previous paradigm is not due to senile leadership, but to systemic problems that the current, conservative leadership cannot recognize.
Stop following the old paradigm.
Caleb Naysmith
2 months ago
Ads Coming to Medium?
Could this happen?
Medium isn't like other social media giants. It wasn't a dot-com startup that became a multi-trillion-dollar social media firm. It launched in 2012 but didn't gain popularity until later. Now, it's one of the largest sites by web traffic, but it's still little compared to most. Most of Medium's traffic is external, but they don't run advertisements, so it's all about memberships.
Medium isn't profitable, but they don't disclose how terrible the problem is. Most of the $163 million they raised has been spent or used for acquisitions. If the money turns off, Medium can't stop paying its writers since the site dies. Writers must be paid, but they can't substantially slash payment without hurting the platform. The existing model needs scale to be viable and has a low ceiling. Facebook and other free social media platforms are struggling to retain users. Here, you must pay to appreciate it, and it's bad for writers AND readers. If I had the same Medium stats on YouTube, I'd make thousands of dollars a month.
Then what? Medium has tried to monetize by offering writers a cut of new members, but that's unsustainable. People-based growth is limited. Imagine recruiting non-Facebook users and getting them to pay to join. Some may, but I'd rather write.
Alternatives:
Donation buttons

Tiered subscriptions ($5, $10, $25, etc.)

Expanding content
and these may be short-term fixes, but they're not as profitable as allowing ads. Advertisements can pay several dollars per click and cents every view. If you get 40,000 views a month like me, that's several thousand instead of a few hundred. Also, Medium would have enough money to split ad revenue with writers, who would make more. I'm among the top 6% of Medium writers. Only 6% of Medium writers make more than $100, and I made $500 with 35,000 views last month. Compared to YouTube, the top 1% of Medium authors make a lot. Mr. Beast and PewDiePie make MILLIONS a month, yet top Medium writers make tens of thousands. Sure, paying 3 or 4 people a few grand, or perhaps tens of thousands, will keep them around. What if great authors leveraged their following to go huge on YouTube and abandoned Medium? If people use Medium to get successful on other platforms, Medium will be continuously cycling through authors and paying them to stay.
Ads might make writing on Medium more profitable than making videos on YouTube because they could preserve the present freemium model and pay users based on internal views. The $5 might be ad-free.
Consider: Would you accept Medium ads? A $5 ad-free version + pay-as-you-go, etc. What are your thoughts on this?
---
Original post available here