More on Entrepreneurship/Creators
Why don't you relaunch my startup projects?
Open to ideas or acquisitions
Failure is an unavoidable aspect of life, yet many recoil at the word.
I've worked on unrelated startup projects. This is a list of products I developed (often as the tech lead or co-founder) and why they failed to launch.
Chess Bet (Betting)
As a chess player who plays 5 games a day and has an ELO rating of 2100, I tried to design a chess engine to rival stockfish and Houdini.
While constructing my chess engine, my cofounder asked me about building a p2p chess betting app. Chess Bet. There couldn't be a better time.
Two people in different locations could play a staked game. The winner got 90% of the bet and we got 10%. The business strategy was clear, but our mini-launch was unusual.
People started employing the same cheat engines I mentioned, causing user churn and defaming our product.
It was the first programming problem I couldn't solve after building a cheat detection system based on player move strengths and prior games. Chess.com, the most famous online chess software, still suffers from this.
We decided to pivot because we needed an expensive betting license.
We relaunched as Chess MVP after deciding to focus on chess learning. A platform for teachers to create chess puzzles and teach content. Several chess students used our product, but the target market was too tiny.
We chose to quit rather than persevere or pivot.
BodaCare (Insure Tech)
'BodaBoda' in Swahili means Motorcycle. My Dad approached me in 2019 (when I was working for a health tech business) about establishing an Insurtech/fintech solution for motorbike riders to pay for insurance using SNPL.
We teamed up with an underwriter to market motorcycle insurance. Once they had enough premiums, they'd get an insurance sticker in the mail. We made it better by splitting the cover in two, making it more reasonable for motorcyclists struggling with lump-sum premiums.
Lack of capital and changing customer behavior forced us to close, with 100 motorcyclists paying 0.5 USD every day. Our unit econ didn't make sense, and CAC and retention capital only dug us deeper.
Circle (Social Networking)
Having learned from both product failures, I began to understand what worked and what didn't. While reading through Instagram, an idea struck me.
Suppose social media weren't virtual.
Imagine meeting someone on your way home. Like-minded person
People were excited about social occasions after covid restrictions were eased. Anything to escape. I just built a university student-popular experiences startup. Again, there couldn't be a better time.
I started the Android app. I launched it on Google Beta and oh my! 200 people joined in two days.
It works by signaling if people are in a given place and allowing users to IM in hopes of meeting up in near real-time. Playstore couldn't deploy the app despite its success in beta for unknown reasons. I appealed unsuccessfully.
My infrastructure quickly lost users because I lacked funding.
In conclusion
This essay contains many failures, some of which might have been avoided and others not, but they were crucial learning points in my startup path.
If you liked any idea, I have the source code on Github.
Happy reading until then!
Scrum Ventures
1 month ago
Trends from the Winter 2022 Demo Day at Y Combinators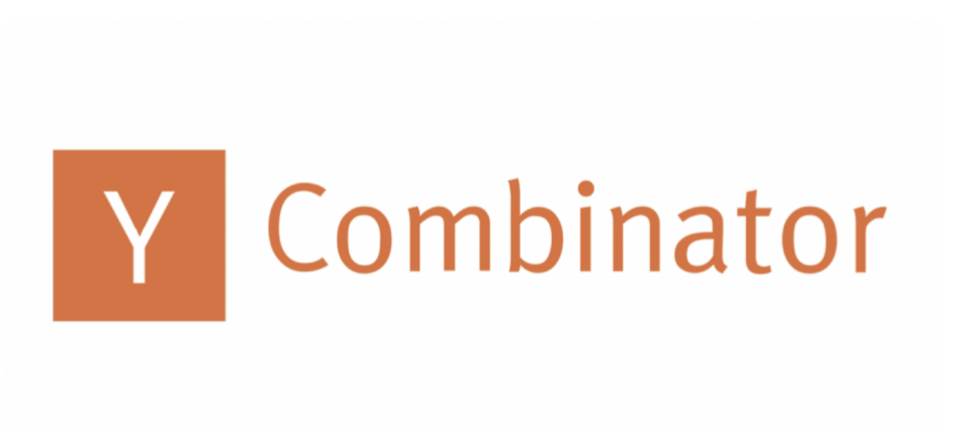 Y Combinators Winter 2022 Demo Day continues the trend of more startups engaging in accelerator Demo Days. Our team evaluated almost 400 projects in Y Combinator's ninth year.
After Winter 2021 Demo Day, we noticed a hurry pushing shorter rounds, inflated valuations, and larger batches.
Despite the batch size, this event's behavior showed a return to normalcy. Our observations show that investors evaluate and fund businesses more carefully. Unlike previous years, more YC businesses gave investors with data rooms and thorough pitch decks in addition to valuation data before Demo Day.
Demo Day pitches were virtual and fast-paced, limiting unplanned meetings. Investors had more time and information to do their due research before meeting founders. Our staff has more time to study diverse areas and engage with interesting entrepreneurs and founders.
This was one of the most regionally diversified YC cohorts to date. This year's Winter Demo Day startups showed some interesting tendencies.
Trends and Industries to Watch Before Demo Day
Demo day events at any accelerator show how investment competition is influencing startups. As startups swiftly become scale-ups and big success stories in fintech, e-commerce, healthcare, and other competitive industries, entrepreneurs and early-stage investors feel pressure to scale quickly and turn a notion into actual innovation.
Too much eagerness can lead founders to focus on market growth and team experience instead of solid concepts, technical expertise, and market validation. Last year, YC Winter Demo Day funding cycles ended too quickly and valuations were unrealistically high.
Scrum Ventures observed a longer funding cycle this year compared to last year's Demo Day. While that seems promising, many factors could be contributing to change, including:
The Winter 2022 Batch's Trends
Each year, we also wish to examine trends among early-stage firms and YC event participants. More international startups than ever were anticipated to present at Demo Day.
Less than 50% of demo day startups were from the U.S. For the S21 batch, firms from outside the US were most likely in Latin America or Europe, however this year's batch saw a large surge in startups situated in Asia and Africa.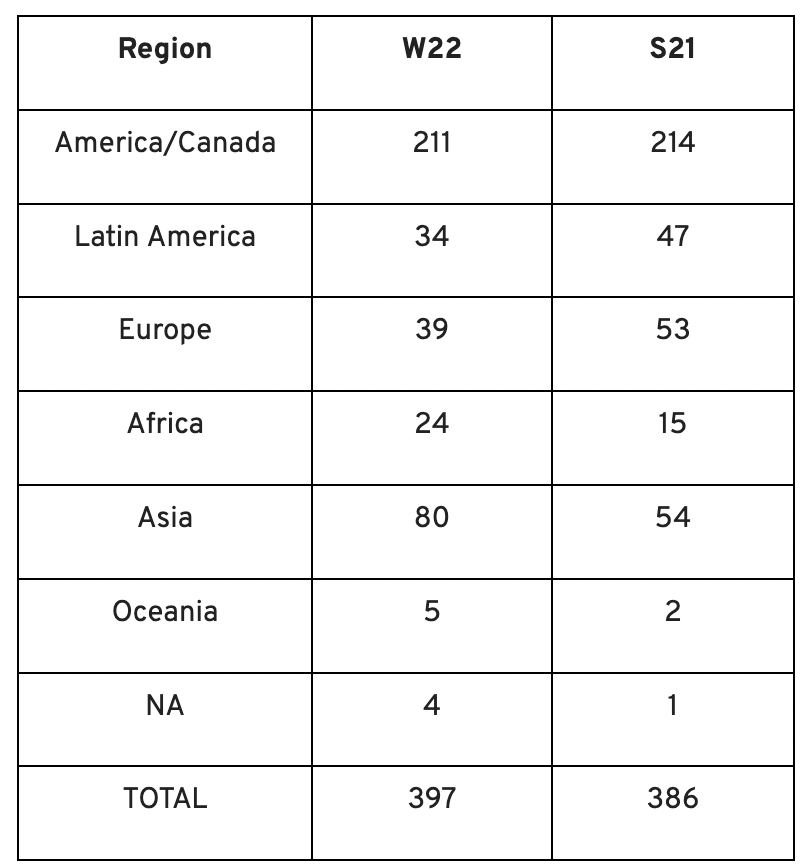 YC Startup Directory
163 out of 399 startups were B2B software and services companies. Financial, healthcare, and consumer startups were common.
Our team doesn't plan to attend every pitch or speak with every startup's founders or team members. Let's look at cleantech, Web3, and health and wellness startup trends.
Our Opinions Following Conversations with 87 Startups at Demo Day
In the lead-up to Demo Day, we spoke with 87 of the 125 startups going. Compared to B2C enterprises, B2B startups had higher average valuations. A few outliers with high valuations pushed B2B and B2C means above the YC-wide mean and median.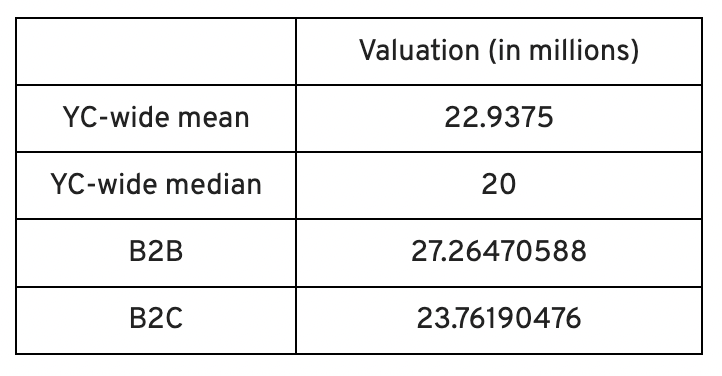 Many of these startups develop business and technology solutions we've previously covered. We've seen API, EdTech, creative platforms, and cybersecurity remain strong and increase each year.
While these persistent tendencies influenced the startups Scrum Ventures looked at and the founders we interacted with on Demo Day, new trends required more research and preparation. Let's examine cleantech, Web3, and health and wellness startups.
Hardware and software that is green
Cleantech enterprises demand varying amounts of funding for hardware and software. Although the same overarching trend is fueling the growth of firms in this category, each subgroup has its own strategy and technique for investigation and identifying successful investments.
Many cleantech startups we spoke to during the YC event are focused on helping industrial operations decrease or recycle carbon emissions.
Web3: NFTs, the metaverse, and cryptocurrency
Web3 technologies handle a wide range of business issues. This category includes companies employing blockchain technology to disrupt entertainment, finance, cybersecurity, and software development.
Many of these startups overlap with YC's FinTech trend. Despite this, B2C and B2B enterprises were evenly represented in Web3. We examined:
Fitness and health
Scrum Ventures encountered fewer health and wellness startup founders than Web3 and Cleantech. The types of challenges these organizations solve are still diverse. Several of these companies are part of a push toward customization in healthcare, an area of biotech set for growth for companies with strong portfolios and experienced leadership.
Here are several startups we considered:
12 Startups from YC's Winter 2022 Demo Day to Watch
Bobidi: 10x faster AI model improvement
Artificial intelligence (AI) models have become a significant tool for firms to improve how well and rapidly they process data. Bobidi helps AI-reliant firms evaluate their models, boosting data insights in less time and reducing data analysis expenditures. The business has created a gamified community that offers a bug bounty for AI, incentivizing community members to test and find weaknesses in clients' AI models.
Magna: DeFi investment management and token vesting
Magna delivers rapid, secure token vesting so consumers may turn DeFi investments into primitives. Carta for Web3 allows enterprises to effortlessly distribute tokens to staff or investors. The Magna team hopes to allow corporations use locked tokens as collateral for loans, facilitate secondary liquidity so investors can sell shares on a public exchange, and power additional DeFi applications.
Perl Street: Funding for infrastructure
This Fintech firm intends to help hardware entrepreneurs get financing by [democratizing] structured finance, unleashing billions for sustainable infrastructure and next-generation hardware solutions. This network has helped hardware entrepreneurs achieve more than $140 million in finance, helping companies working on energy storage devices, EVs, and creating power infrastructure.
CypherD: Multichain cryptocurrency wallet
CypherD seeks to provide a multichain crypto wallet so general customers can explore Web3 products without knowledge hurdles. The startup's beta app lets consumers access crypto from EVM blockchains. The founders have crypto, financial, and startup experience.
Unravel Carbon: Enterprise carbon tracking and offsetting
Unravel Carbon's AI-powered decarbonization technology tracks companies' carbon emissions. Singapore-based startup focuses on Asia. The software can use any company's financial data to trace the supply chain and calculate carbon tracking, which is used to make regulatory disclosures and suggest carbon offsets.
LunaJoy: Precision mental health for women
LunaJoy helped women obtain mental health support throughout life. The platform combines data science to create a tailored experience, allowing women to access psychotherapy, medication management, genetic testing, and health coaching.
Posh: Automated EV battery recycling
Posh attempts to solve one of the EV industry's largest logistical difficulties. Millions of EV batteries will need to be decommissioned in the next decade, and their precious metals and residual capacity will go unused for some time. Posh offers automated, scalable lithium battery disassembly, making EV battery recycling more viable.
Unai: VR headset with 5x higher resolution
Unai stands apart from metaverse companies. Its VR headgear has five times the resolution of existing options and emphasizes human expression and interaction in a remote world. Maxim Perumal's method of latency reduction powers current VR headsets.
Palitronica: Physical infrastructure cybersecurity
Palitronica blends cutting-edge hardware and software to produce networked electronic systems that support crucial physical and supply chain infrastructure. The startup's objective is to build solutions that defend national security and key infrastructure from cybersecurity threats.
Reality Defender alerts firms to bogus users and changed audio, video, and image files. Reality Deference's API and web app score material in real time to prevent fraud, improve content moderation, and detect deception.
Micro Meat: Infrastructure for the manufacture of cell-cultured meat
MicroMeat promotes sustainable meat production. The company has created technologies to scale up bioreactor-grown meat muscle tissue from animal cells. Their goal is to scale up cultured meat manufacturing so cultivated meat products can be brought to market feasibly and swiftly, boosting worldwide meat consumption.
Fleetzero: Electric cargo ships
This startup's battery technology will make cargo ships more sustainable and profitable. Fleetzero's electric cargo ships have five times larger profit margins than fossil fuel ships. Fleetzeros' founder has marine engineering, ship operations, and enterprise sales and business experience.
A simple go-to-market formula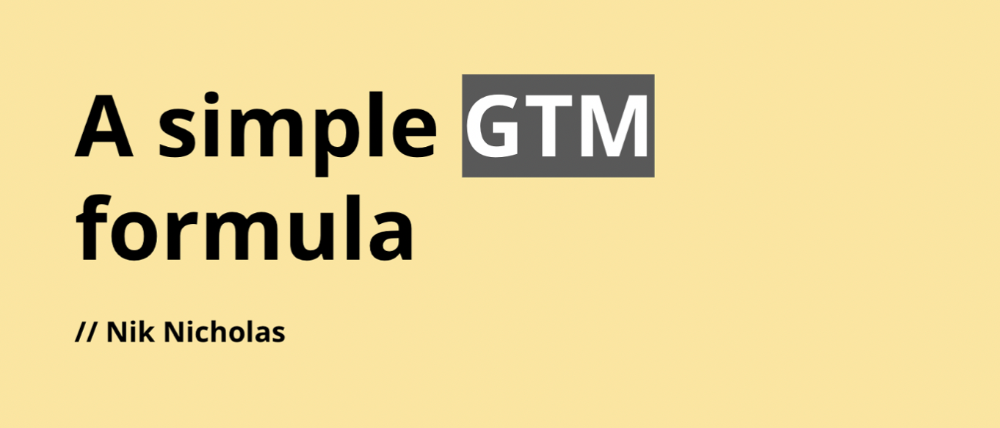 "Poor distribution, not poor goods, is the main reason for failure" — Peter Thiel.
Here's an easy way to conceptualize "go-to-market" for your distribution plan.
One equation captures the concept:
Distribution = Ecosystem Participants + Incentives
Draw your customers' ecosystem. Set aside your goods and consider your consumer's environment. Who do they deal with daily? 
First, list each participant. You want an exhaustive list, but here are some broad categories.
In-person media services

Websites

Events\Networks

Financial education and banking

Shops

Staff

Advertisers

Twitter influencers
Draw influence arrows. Who's affected? I'm not just talking about Instagram selfie-posters. Who has access to your consumer and could promote your product if motivated?
The thicker the arrow, the stronger the relationship. Include more "influencers" if needed. Customer ecosystems are complex.
3. Incentivize ecosystem players. "Show me the incentive and I will show you the result.", says Warren Buffet's business partner Charlie Munger.
Strong distribution strategies encourage others to promote your product to your target market by incentivizing the most prominent players. Incentives can be financial or non-financial.
Financial rewards
Usually, there's money. If you pay Facebook, they'll run your ad. Salespeople close deals for commission. Giving customers bonus credits will encourage referrals.
Most businesses underuse non-financial incentives.
Non-cash incentives
Motivate key influencers without spending money to expand quickly and cheaply. What can you give a client-connector for free?
Here are some ideas:
Are there any other features or services available?
Titles or status? Tinder paid college "ambassadors" for parties to promote its dating service.
Can I get early/free access? Facebook gave a select group of developers "exclusive" early access to their AR platform.
Are you a good host? Pharell performed at YPlan's New York launch party.
Distribution? Apple's iPod earphones are white so others can see them.
Have an interesting story? PR rewards journalists by giving them a compelling story to boost page views.
Prioritize distribution.
More time spent on distribution means more room in your product design and business plan. Once you've identified the key players in your customer's ecosystem, talk to them.
Money isn't your only resource. Creative non-monetary incentives may be more effective and scalable. Give people something useful and easy to deliver.
You might also like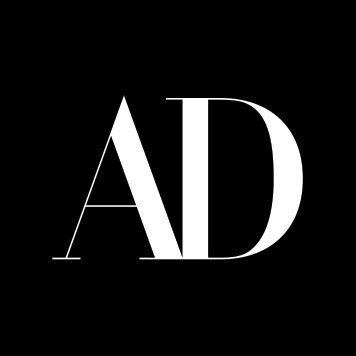 Architectural Digest
5 months ago
Take a look at The One, a Los Angeles estate with a whopping 105,000 square feet of living area.
The interiors of the 105,000-square-foot property, which sits on a five-acre parcel in the wealthy Los Angeles suburb of Bel Air and is suitably titled The One, have been a well guarded secret. We got an intimate look inside this world-record-breaking property, as well as the creative and aesthetic geniuses behind it.
The estate appears to float above the city, surrounded on three sides by a moat and a 400-foot-long running track. Completed over eight years—and requiring 600 workers to build—the home was designed by architect Paul McClean and interior designer Kathryn Rotondi, who were enlisted by owner and developer Nile Niami to help it live up to its standard.
"This endeavor seemed both exhilarating and daunting," McClean says. However, the home's remarkable location and McClean's long-standing relationship with Niami persuaded him to "build something unique and extraordinary" rather than just take on the job.
And McClean has more than delivered.
The home's main entrance leads to a variety of meeting places with magnificent 360-degree views of the Pacific Ocean, downtown Los Angeles, and the San Gabriel Mountains, thanks to its 26-foot-high ceilings. There is water at the entrance area, as well as a sculpture and a bridge. "We often employ water in our design approach because it provides a sensory change that helps you acclimatize to your environment," McClean explains.
Niami wanted a neutral palette that would enable the environment and vistas to shine, so she used black, white, and gray throughout the house.
McClean has combined the home's inside with outside "to create that quintessential L.A. lifestyle but on a larger scale," he says, drawing influence from the local environment and history of Los Angeles modernism. "We separated the entertaining spaces from the living portions to make the house feel more livable. The former are on the lowest level, which serves as a plinth for the rest of the house and minimizes its apparent mass."
The home's statistics, in addition to its eye-catching style, are equally impressive. There are 42 bathrooms, 21 bedrooms, a 5,500-square-foot master suite, a 30-car garage gallery with two car-display turntables, a four-lane bowling alley, a spa level, a 30-seat movie theater, a "philanthropy wing (with a capacity of 200) for charity galas, a 10,000-square-foot sky deck, and five swimming pools.
Rotondi, the creator of KFR Design, collaborated with Niami on the interior design to create different spaces that flow into one another despite the house's grandeur. "I was especially driven to 'wow factor' components in the hospitality business," Rotondi says, citing top luxury hotel brands such as Aman, Bulgari, and Baccarat as sources of inspiration. Meanwhile, the home's color scheme, soft textures, and lighting are a nod to Niami and McClean's favorite Tom Ford boutique on Rodeo Drive.
The house boasts an extraordinary collection of art, including a butterfly work by Stephen Wilson on the lower level and a Niclas Castello bespoke panel in black and silver in the office, thanks to a cooperation between Creative Art Partners and Art Angels. There is also a sizable collection of bespoke furniture pieces from byShowroom.
A house of this size will never be erected again in Los Angeles, thanks to recently enacted city rules, so The One will truly be one of a kind. "For all of us, this project has been such a long and instructive trip," McClean says. "It was exciting to develop and approached with excitement, but I don't think any of us knew how much effort and time it would take to finish the project."
# DeaMau5's PIXELYNX and Beatport Launch Festival NFTs
Pixelynx, a music metaverse gaming platform, has teamed up with Beatport, an online music retailer focusing in electronic music, to establish a Synth Heads non-fungible token (NFT) Collection.
Richie Hawtin, aka Deadmau5, and Joel Zimmerman, nicknamed Pixelynx, have invented a new music metaverse game platform called Pixelynx. In January 2022, they released their first Beatport NFT drop, which saw 3,030 generative NFTs sell out in seconds.
The limited edition Synth Heads NFTs will be released in collaboration with Junction 2, the largest UK techno festival, and having one will grant fans special access tickets and experiences at the London-based festival.
Membership in the Synth Head community, day passes to the Junction 2 Festival 2022, Junction 2 and Beatport apparel, special vinyl releases, and continued access to future ticket drops are just a few of the experiences available.
Five lucky NFT holders will also receive a Golden Ticket, which includes access to a backstage artist bar and tickets to Junction 2's next large-scale London event this summer, in addition to full festival entrance for both days.
The Junction 2 festival will take place at Trent Park in London on June 18th and 19th, and will feature performances from Four Tet, Dixon, Amelie Lens, Robert Hood, and a slew of other artists. Holders of the original Synth Head NFT will be granted admission to the festival's guestlist as well as line-jumping privileges.
The new Synth Heads NFTs collection  contain 300 NFTs.
NFTs that provide IRL utility are in high demand.
The benefits of NFT drops related to In Real Life (IRL) utility aren't limited to Beatport and Pixelynx.
Coachella, a well-known music event, recently partnered with cryptocurrency exchange FTX to offer free NFTs to 2022 pass holders. Access to a dedicated entry lane, a meal and beverage pass, and limited-edition merchandise were all included with the NFTs.
Coachella also has its own NFT store on the Solana blockchain, where fans can buy Coachella NFTs and digital treasures that unlock exclusive on-site experiences, physical objects, lifetime festival passes, and "future adventures."
Individual artists and performers have begun taking advantage of NFT technology outside of large music festivals like Coachella.
DJ Tisto has revealed that he would release a VIP NFT for his upcoming "Eagle" collection during the EDC festival in Las Vegas in 2022. This NFT, dubbed "All Access Eagle," gives collectors the best chance to get NFTs from his first drop, as well as unique access to the music "Repeat It."
NFTs are one-of-a-kind digital assets that can be verified, purchased, sold, and traded on blockchains, opening up new possibilities for artists and businesses alike. Time will tell whether Beatport and Pixelynx's Synth Head NFT collection will be successful, but if it's anything like the first release, it's a safe bet.
12 habits of the zenith individuals I know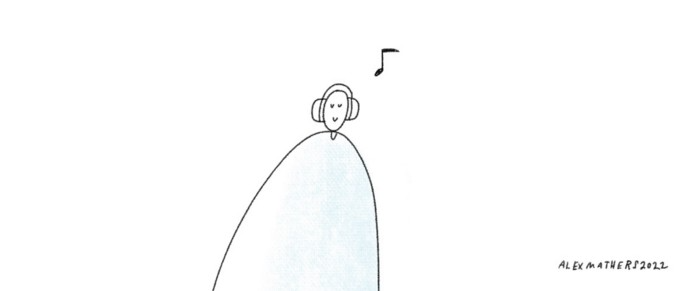 Calmness is a vital life skill.
It aids communication. It boosts creativity and performance.
I've studied calm people's habits for years. Commonalities:
Have mastered the art of self-humor.
Protectors take their job seriously, draining the room's energy.
They are fixated on positive pursuits like making cool things, building a strong physique, and having fun with others rather than on depressing influences like the news and gossip.
Every day, spend at least 20 minutes moving, whether it's walking, yoga, or lifting weights.
Discover ways to take pleasure in life's challenges.
Since perspective is malleable, they change their view.
Set your own needs first.
Stressed people neglect themselves and wonder why they struggle.
Prioritize self-care.
Don't ruin your life to please others.
Make something.
Calm people create more than react.
They love creating beautiful things—paintings, children, relationships, and projects.
Don't hold their breath.
If you're stressed or angry, you may be surprised how much time you spend holding your breath and tightening your belly.
Release, breathe, and relax to find calm.
Stopped rushing.
Rushing is disadvantageous.
Calm people handle life better.
Are aware of their own dietary requirements.
They avoid junk food and eat foods that keep them healthy, happy, and calm.
Don't take anything personally.
Stressed people control everything.
Self-conscious.
Calm people put others and their work first.
Keep their surroundings neat.
Maintaining an uplifting and clutter-free environment daily calms the mind.
Minimise negative people.
Calm people are ruthless with their boundaries and avoid negative and drama-prone people.