📖 Guide to NFT terms: an NFT glossary.
NFT lingo can be overwhelming. As the NFT market matures and expands so does its own jargon, slang, colloquialisms or acronyms.
This ever-growing NFT glossary goal is to unpack key NFT terms to help you better understand the NFT market or at least not feel like a total n00b in a conversation about NFTs on Reddit, Discord or Twitter.
---
#
1:1 Art
Art where each piece is one of a kind (1 of 1). Unlike 10K projects, PFP or Generative Art collections have a cap of NFTs released that can range from a few hundreds to 10K.
1/1 of X
Contrary to 1:1 Art, 1/1 of X means each NFT is unique, but part of a large and cohesive collection. E.g: Fidenzas by Tyler Hobbs or Crypto Punks (each Punk is 1/1 of 10,000).
10K Project
A type of NFT collection that consists of approximately 10,000 NFTs (but not strictly).
---
A
AB
ArtBlocks, the most important platform for generative art currently.
AFAIK
As Far As I Know.
Airdrop
Distribution of an NFT token directly into a crypto wallet for free. Can be used as a marketing campaign or as scam by airdropping fake tokens to empty someone's wallet.
Alpha
The first or very primitive release of a project. Or Investment term to track how a certain investment outdoes the market. E.g: Alpha of 1.0 = 1% improvement or Alpha of 20.0 = 20% improvement.
Altcoin
Any other crypto that is not Bitcoin. Bitcoin Maximalists can also refer to them as shitcoins.
AMA
Ask Me Anything. NFT creators or artists do sessions where anyone can ask questions about the NFT project, team, vision, etc. Usually hosted on Discord, but also on Reddit or even Youtube.
Ape
Someone can be aping, ape in or aped on an NFT meaning someone is taking a large position relative to its own portfolio size. Some argue that when someone apes can mean that they're following the hype, out of FOMO or without due diligence. Not related directly to the Bored Ape Yatch Club.
ATH
All-Time High. When a NFT project or token reaches the highest price to date.
Avatar project
An NFT collection that consists of avatars that people can use as their profile picture (see PFP) in social media to show they are part of an NFT community like Crypto Punks.
Axie Infinity
ETH blockchain-based game where players battle and trade Axies (digital pets). The main ERC-20 tokens used are Axie Infinity Shards (AXS) and Smooth Love Potions (formerly Small Love Potion) (SLP).
Axie Infinity Shards
AXS is an Eth token that powers the Axie Infinity game.
---
B
Bag Holder
Someone who holds its position in a crypto or keeps an NFT until it's worthless.
BAYC
Bored Ape Yacht Club. A very successful PFP 1/1 of 10,000 individual ape characters collection. People use BAYC as a Twitter profile picture to brag about being part of this NFT community.
Bearish
Borrowed finance slang meaning someone is doubtful about the current market and that it will crash.
Bear Market
When the Crypto or NFT market is going down in value.
Bitcoin (BTC)
First and original cryptocurrency as outlined in a whitepaper by the anonymous creator(s) Satoshi Nakamoto.
Bitcoin Maximalist
Believer that Bitcoin is the only cryptocurrency needed. All other cryptocurrencies are altcoins or shitcoins.
Blockchain
Distributed, decentralized, immutable database that is the basis of trust in Web 3.0 technology.
Bluechip
When an NFT project has a long track record of success and its value is sustained over time, therefore considered a solid investment.
BTD
Buy The Dip. A bear market can be an opportunity for crypto investors to buy a crypto or NFT at a lower price.
Bullish
Borrowed finance slang meaning someone is optimistic that a market will increase in value aka moon.
Bull market
When the Crypto or NFT market is going up and up in value.
Burn
Common crypto strategy to destroy or delete tokens from the circulation supply intentionally and permanently in order to limit supply and increase the value.
Buying on secondary
Whenever you don't mint an NFT directly from the project, you can always buy it in secondary NFT marketplaces like OpenSea. Most NFT sales are secondary market sales.
---
C
Cappin or Capping
Slang for lying or faking. Opposed to no cap which means "no lie".
Coinbase
Nasdaq listed US cryptocurrency exchange. Coinbase Wallet is one of Coinbase's products where users can use a Chrome extension or app hot wallet to store crypto and NFTs.
Cold wallet
Otherwise called hardware wallet or cold storage. It's a physical device to store your cryptocurrencies and/or NFTs offline. They are not connected to the Internet so are at less risk of being compromised.
Collection
A set of NFTs under a common theme as part of a NFT drop or an auction sale in marketplaces like OpenSea or Rarible.
Collectible
A collectible is an NFT that is a part of a wider NFT collection, usually part of a 10k project, PFP project or NFT Game.
Collector
Someone who buys NFTs to build an NFT collection, be part of a NFT community or for speculative purposes to make a profit.
Cope
The opposite of FOMO. When someone doesn't buy an NFT because one is still dealing with a previous mistake of not FOMOing at a fraction of the price. So choosing to stay out.
Consensus mechanism
Method of authenticating and validating a transaction on a blockchain without the need to trust or rely on a central authority. Examples of consensus mechanisms are Proof of Work (PoW) or Proof of Stake (PoS).
Cozomo de' Medici
Twitter alias used by Snoop Dogg for crypto and NFT chat.
Creator
An NFT creator is a person that creates the asset for the NFT idea, vision and in many cases the art (e.g. a jpeg, audio file, video file).
Crowsale
Where a crowdsale is the sale of a token that will be used in the business, an Initial Coin Offering (ICO) is the sale of a token that's linked to the value of the business. Buying an ICO token is akin to buying stock in the company because it entitles you a share of the earnings and profits. Also, some tokens give you voting rights similar to holding stock in the business. The US Securities and Exchange Commission recently ruled that ICOs, but not crowdselling, will be treated as the sale of a security. This basically means that all ICOs must be registered like IPOs and offered only to accredited investors. This dramatically increases the costs and limits the pool of potential buyers.
Crypto Bags/Bags
Refers to how much cryptocurrencies someone holds, as in their bag of coins.
Cryptocurrency
The native coin of a blockchain (or protocol coin), secured by cryptography to be exchanged within a Peer 2 Peer economic system. E.g: Bitcoin (BTC) for the Bitcoin blockchain, Ether (ETH) for the Ethereum blockchain, etc.
Crypto community
The community of a specific crypto or NFT project. NFT communities use Twitter and Discord as their primary social media to hang out.
Crypto exchange
Where someone can buy, sell or trade cryptocurrencies and tokens.
Cryptography
The foundation of blockchain technology. The use of mathematical theory and computer science to encrypt or decrypt information.
CryptoKitties
One of the first and most popular NFT based blockchain games. In 2017, the NFT project almost broke the Ethereum blockchain and increased the gas prices dramatically.
CryptoPunk
Currently one of the most valuable blue chip NFT projects. It was created by Larva Labs. Crypto Punk holders flex their NFT as their profile picture on Twitter.
CT
Crypto Twitter, the crypto-community on Twitter.
Cypherpunks
Movement in the 1980s, advocating for the use of strong cryptography and privacy-enhancing technologies as a route to social and political change. The movement contributed and shaped blockchain tech as we know today.
---
D
DAO
Stands for Decentralized Autonomous Organization. When a NFT project is structured like a DAO, it grants all the NFT holders voting rights, control over future actions and the NFT's project direction and vision. Many NFT projects are also organized as DAO to be a community-driven project.
Dapp
Mobile or web based decentralized application that interacts on a blockchain via smart contracts. E.g: Dapp is the frontend and the smart contract is the backend.
DCA
Acronym for Dollar Cost Averaging. An investment strategy to reduce the impact of crypto market volatility. E.g: buying into a crypto asset on a regular monthly basis rather than a big one time purchase.
Ded
Abbreviation for dead like "I sold my Punk for 90 ETH. I am ded."
DeFi
Short for Decentralized Finance. Blockchain alternative for traditional finance, where intermediaries like banks or brokerages are replaced by smart contracts to offer financial services like trading, lending, earning interest, insure, etc.
Degen
Short for degenerate, a gambler who buys into unaudited or unknown NFT or DeFi projects, without proper research hoping to chase high profits.
Delist
No longer offer an NFT for sale on a secondary market like Opensea. NFT Marketplaces can delist an NFT that infringes their rules. Or NFT owners can choose to delist their NFTs (has long as they have sufficient funds for the gas fees) due to price surges to avoid their NFT being bought or sold for a higher price.
Derivative
Projects derived from the original project that reinforces the value and importance of the original NFT. E.g: "alternative" punks.
Dev
A skilled professional who can build NFT projects using smart contracts and blockchain technology.
Dex
Decentralised Exchange that allows for peer-to-peer trustless transactions that don't rely on a centralized authority to take place. E.g: Uniswap, PancakeSwap, dYdX, Curve Finance, SushiSwap, 1inch, etc.
Diamond Hands
Someone who believes and holds a cryptocurrency or NFT regardless of the crypto or NFT market fluctuations.
Discord
Chat app heavily used by crypto and NFT communities for knowledge sharing and shilling.
DLT
Acronym for Distributed Ledger Technology. It's a protocol that allows the secure functioning of a decentralized database, through cryptography. This technological infrastructure scraps the need for a central authority to keep in check manipulation or exploitation of the network.
Dog coin
It's a memecoin based on the Japanese dog breed, Shiba Inu, first popularised by Dogecoin. Other notable coins are Shiba Inu or Floki Inu. These dog coins are frequently subjected to pump and dumps and are extremely volatile. The original dog coin DOGE was created as a joke in 2013. Elon Musk is one of Dogecoin's most famous supporters.
Doxxed/Doxed
When the identity of an NFT team member, dev or creator is public, known or verifiable. In the NFT market, when a NFT team is doxed it's a usually sign of confidence and transparency for NFT collectors to ensure they will not be scammed for an anonymous creator.
Drop
The release of an NFT (single or collection) into the NFT market.
DYOR
Acronym for Do Your Own Research. A common expression used in the crypto or NFT community to disclaim responsibility for the financial/strategy advice someone is providing the community and to avoid being called out by others in theNFT or crypto community.
---
E
EIP-1559 EIP
Referring to Ethereum Improvement Proposal 1559, commonly known as the London Fork. It's an upgrade to the Ethereum protocol code to improve the blockchain security and scalability. The major change consists in shifting from a proof-of-work consensus mechanism (PoW) to a low energy and lower gas fees proof-of-stake system (PoS).
ERC-1155
Stands for Ethereum Request for Comment-1155. A multi-token standard that can represent any number of fungible (ERC-20) and non-fungible tokens (ERC-721).
ERC-20
Ethereum Request for Comment-20 is a standard defining a fungible token like a cryptocurrency.
ERC-721
Ethereum Request for Comment-721 is a standard defining a non-fungible token (NFT).
ETH
Aka Ether, the currency symbol for the native cryptocurrency of the Ethereum blockchain.
ETH2.0
Also known as the London Fork or EIP-1559 EIP. It's an upgrade to the Ethereum network to improve the network's security and scalability. The most dramatic change is the shift from the proof-of-work consensus mechanism (PoW) to proof-of-stake system (PoS).
Ether
Or ETH, the native cryptocurrency of the Ethereum blockchain.
Ethereum
Network protocol that allows users to create and run smart contracts over a decentralized network.
---
F
FCFS
Acronym for First Come First Served. Commonly used strategy in a NFT collection drop when the demand surpasses the supply.
Few
Short for "few understand". Similar to the irony behind the "probably nothing" expression. Like X person bought into a popular NFT, because it understands its long term value.
Fiat Currencies or Money
National government-issued currencies like the US Dollar (USD), Euro (EUR) or Great British Pound (GBP) that are not backed by a commodity like silver or gold. FIAT means an authoritative or arbitrary order like a government decree.
Flex
Slang for showing off. In the crypto community, it's a Lamborghini or a gold Rolex. In the NFT world, it's a CryptoPunk or BAYC PFP on Twitter.
Flip
Quickly buying and selling crypto or NFTs to make a profit.
Flippening
Colloquial expression coined in 2017 for when Ethereum's market capitalisation surpasses Bitcoin's.
Floor Price
It means the lowest asking price for an NFT collection or subset of a collection on a secondary market like OpenSea.
Floor Sweep
Refers when a NFT collector or investor buys all the lowest listed NFTs on a secondary NFT marketplace.
FOMO
Acronym for Fear Of Missing Out. Buying a crypto or NFT out of fear of missing out on the next big thing.
FOMO-in
Buying a crypto or NFT regardless if it's at the top of the market for FOMO.
Fractionalize
Turning one NFT like a Crypto Punk into X number of fractions ERC-20 tokens that prove ownership of that Punk. This allows for i) collective ownership of an NFT, ii) making an expensive NFT affordable for the common NFT collector and iii) adds more liquidity to a very illiquid NFT market.
FR
Abbreviation for For Real?
Fren
Means Friend and what people in the NFT community call each other in an endearing and positive way.
Foundation
An exclusive, by invitation only, NFT marketplace that specializes in NFT art.
Fungible
Means X can be traded for another X and still hold the same value. E.g: My dollars = your dollars. My 1 ether = your 1 ether. My casino chip = your casino chip. On Ethereum, fungible tokens are defined by the ERC-20 standard.
FUD
Acronym for Fear Uncertainty Doubt. It can be a) when someone spreads negative and sometimes false news to discredit a certain crypto or NFT project. Or b) the overall negative feeling regarding the future of the NFT/Crypto project or market, especially when going through a bear market.
Fudder
Someone who has FUD or engages in FUD about a NFT project.
Fudding your own bags
When an NFT collector or crypto investor speaks negatively about an NFT or crypto project he/she has invested in or has a stake in. Usually negative comments about the team or vision.
---
G
G
Means Gangster. A term of endearment used amongst the NFT Community.
Gas/Gas fees/Gas prices
The fee charged to complete a transaction in a blockchain. These gas prices vary tremendously between the blockchains, the consensus mechanism used to validate transactions or the number of transactions being made at a specific time.
Gas war
When a lot of NFT collectors (or bots) are trying to mint an NFT at once and therefore resulting in gas price surge.
Generative art
Artwork that is algorithmically created by code with unique traits and rarity.
Genesis drop
It refers to the first NFT drop a creator makes on an NFT auction platform.
GG
Interjection for Good Game.
GM
Interjection for Good Morning.
GMI
Acronym for Going to Make It. Opposite of NGMI (NOT Going to Make It).
GOAT
Acronym for Greatest Of All Time.
GTD
Acronym for Going To Dust. When a token or NFT project turns out to be a bad investment.
GTFO
Get The F*ck Out, as in "gtfo with that fud dude" if someone is talking bull.
GWEI
One billionth of an Ether (ETH) also known as a Shannon / Nanoether / Nano — unit of account used to price Ethereum gas transactions.
---
H
HEN (Hic Et Nunc)
A popular NFT art marketplace for art built on the Tezos blockchain. Big NFT marketplace for inexpensive NFTs but not a very user-friendly UI/website.
HODL
Misspelling of HOLD coined in an old Reddit post. Synonym with "Hold On for Dear Life" meaning hold your coin or NFT until the end, whether that they'll moon or dust.
Hot wallet
Wallets connected to the Internet, less secure than cold wallet because they're more susceptible to hacks.
Hype
Term used to show excitement or anticipation about an upcoming crypto project or NFT.
---
I
ICO
Acronym for Initial Coin Offering. It's the crypto equivalent to a stocks' IPO (Initial Public Offering) but with far less scrutiny or regulation (leading to a lot of scams). ICO's are a popular way for crypto projects to raise funds.
IDO
Acronym for Initial Dex Offering. To put it simply it means to launch NFTs or tokens via a decentralized liquidity exchange. It's a common fundraising method used by upcoming crypto or NFT projects. Many consider IDOs a far better fundraising alternative to ICOs.
IDK
Acronym for I Don't Know.
IDEK
Acronym for I Don't Even Know.
Imma
Short for I'm going to be.
IRL
Acronym for In Real Life. Refers to the physical world outside of the online/virtual world of crypto, NFTs, gaming or social media.
IPFS
Acronym for Interplanetary File System. A peer-to-peer file storage system using hashes to recall and preserve the integrity of the file, commonly used to store NFTs outside of the blockchain.
It's Money Laundering
Someone can use this expression to suggest that NFT prices aren't real and that actually people are using NFTs to launder money, without providing much proof or explanation on how it works.
IYKYK
Stands for If You Know, You Know This. Similar to the expression "few", used when someone buys into a popular crypto or NFT project, slightly because of FOMO but also because it believes in its long term value.
---
J
JPEG/JPG
File format typically used to encode NFT art. Some people also use Jpeg to mock people buying NFTs as in "All that money for a jpeg".
---
K
KMS
Short for Kill MySelf.
---
L
Larva Labs/ LL
NFT Creators behind the popular NFT projects like Cryptopunks,Meebits or Autoglyphs.
Laser eyes
Bitcoin meme signalling support for BTC and/or it will break the $100k per coin valuation.
LFG
Acronym for Let's F*cking Go! A common rallying call used in the crypto or NFT community to lead people into buying an NFT or a crypto.
Liquidity
Term that means that a token or NFT has a high volume activity in the crypto/NFT market. It's easily sold and resold. But usually the NFT market it's illiquid when compared to the general crypto market, due to the non-fungibility nature of an NFT (there are less buyers for every NFTs out there).
LMFAO
Stands for Laughing My F*cking Ass Off.
Looks Rare
Ironic expression commonly used in the NFT Community. Rarity is a driver of an NFT's value.
London Hard Fork
Known as EIP-1559, was an Ethereum code upgrade proposal designed to improve the blockchain security and scalability. It's major change is to shift from PoW to PoS consensus mechanism.
Long run
Means someone is committed to the NFT market or an NFT project in the long term.
---
M
Maximalist
Typically refers to Bitcoin Maximalists. People who only believe that Bitcoin is the most secure and resilient blockchain. For Maximalists, all other cryptocurrencies are shitcoins therefore a waste of time, development and money.
McDonald's
Common and ironic expression amongst the crypto community. It means that Mcdonald's is always a valid backup plan or career in the case all cryptocurrencies crash and disappear.
Meatspace
Synonymous with IRL - In Real Life.
Memecoin
Cryptocurrency like Dogecoin that is based on an internet joke or meme.
Metamask
Popular crypto hot wallet platform to store crypto and NFTs.
Metaverse
Term was coined by writer Neal Stephenson in the 1992 dystopian novel "Snow Crash". It's an immersive and digital place where people interact via their avatars. Big tech players like Meta (formerly known as Facebook) and other independent players have been designing their own version of a metaverse. NFTs can have utility for users like buying, trading, winning, accessing, experiencing or interacting with things inside a metaverse.
Mfer
Short for "mother fker".
Miners
Single person or company that mines one or more cryptocurrencies like Bitcoin or Ethereum. Both blockchains need computing power for their Proof of Work consensus mechanism. Miners provide the computing power and receive coins/tokens in return as payment.
Mining
Mining is the process by which new tokens enter in circulation as for example in the Bitcoin blockchain. Also, mining ensures the validity of new transactions happening in a given blockchain that uses the PoW consensus mechanism. Therefore, the ones who mine are rewarded by ensuring the validity of a blockchain.
Mint/Minting
Mint an NFT is the act of publishing your unique instance to a specific blockchain like Ethereum or Tezos blockchain. In simpler terms, a creator is adding a one-of-kind token (NFT) into circulation in a specific blockchain.
Once the NFT is minted - aka created - NFT collectors can i) direct mint, therefore purchase the NFT by paying the specified amount directly into the project's wallet. Or ii) buy it via an intermediary like an NFT marketplace (e.g: OpenSea, Foundation, Rarible, etc.). Later, the NFT owner can choose to resell the NFT, most NFT creators set up a royalty for every time their NFT is resold.
Minting interval
How often an NFT creator can mint or create tokens.
MOAR
A misspelling that means "more".
Moon/Mooning
When a coin (e.g. ETH), or token, like an NFT goes exponential in price and the price graph sees a vertical climb. Crypto or NFT users then use the expression that "X token is going to the moon!".
Moon boys
Slang for crypto or NFT holders who are looking to pump the price dramatically - taking a token to the moon - for short term gains and with no real long term vision or commitment.
---
N
Never trust, always verify
Treat everyone or every project like something potentially malicious.
New coiner
Crypto slang for someone new to the cryptocurrency space. Usually newcomers can be more susceptible to FUD or scammers.
NFA
Acronym for Not Financial Advice.
NFT
Acronym for Non-Fungible Token. The type of token that can be created, bought, sold, resold and viewed in different dapps. The ERC-721 smart contract standard (Ethereum blockchain) is the most popular amongst NFTs.
NFT Marketplace / NFT Auction platform
Platforms where people can sell and buy NFTs, either via an auction or pay the seller's price. The largest NFT marketplace is OpenSea. But there are other popular NFT marketplace examples like Foundation, SuperRare, Nifty Gateway, Rarible, Hic et Nunc (HeN), etc.
NFT Whale
A NFT collector or investor who buys a large amount of NFTs.
NGMI
Acronym for Not Going to Make It. For example, something said to someone who has paper hands.
NMP
Acronym for Not My Problem.
Nocoiner
It can be someone who simply doesn't hold cryptocurrencies, mistrust the crypto market or believes that crypto is either a scam or a ponzi scheme.
Noob/N00b/Newbie
Slang for someone new or not experienced in cryptocurrency or NFTs. These people are more susceptible to scams, drawn into pump and dumps or getting rekt on bad coins.
Normie/Normy
Similar expression for a nocoiner.
NSFW
Acronym for Not Suitable For Work. Referring to online content inappropriate for viewing in public or at work. It began as mostly a tag for sexual content, nudity, or violence, but it has envolved to range a number of other topics that might be delicate or trigger viewers.
Nuclear NFTs
An NFT or collectible with more than 1,000 owners. For the NFT to be sold or resold, every co-owners must give their permission beforehand. Otherwise, the NFT transaction can't be made.
---
O
OG
Acronym for Original Gangster and it popularized by 90s Hip Hop culture. It means the first, the original or the person who has been around since the very start and earned respect in the community. In NFT terms, Cryptopunks are the OG of NFTs.
On-chain vs Off-chain
An on-chain NFT is when the artwork (like a jpeg, video or music file) is stored directly into the blockchain making it more secure and less susceptible to being stolen. But, note that most blockchains can only store small amounts of data.
Off-chain NFTs means that the high quality image, music or video file is not stored in the blockchain. But, the NFT data is stored on an external party like a) a centralized server, highly vulnerable to the server being shut down/exploited. Or b) an InterPlanetary File System (IPFS), also an external party but more secure way of finding data because it utilizes a distributed, decentralized system.
OpenSea
By far the largest NFT marketplace in the world, currently.
---
P
Paper Hands
A crypto or NFT holder who is permeable to negative market sentiment or FUD. And does not hold their crypto or NFT for long. Expression used to describe someone who sells as soon as NFTs enter a bear market.
PFP
Stands for Picture For Profile. Twitter users who hold popular NFTs like Crypto Punk or BAYC use their punk or monkey avatar as their profile picture.
POAP NFT
Stands for Proof of Attendance Protocol. These types of NFTs are awarded to attendees of events, regardless if they're physical or virtual, as proof you attended.
PoS
Stands for Proof of Stake. A consensus mechanism used by blockchains like Bitcoin or Ethereum to achieve agreement, trust and security in every transaction and keep the integrity of the blockchain intact. PoS mechanisms are considered more environmentally friendly than PoW as they're lower energy and in emissions.
PoW
Stands for Proof of Work. A consensus mechanism used by blockchains like Bitcoin to achieve agreement, trust and security and keep the transactional integrity of the blockchain intact. PoW mechanism requires a lot of computational power, therefore uses more energy resources and higher CO2 emissions than the PoS mechanism.
Private Key
It can be similar to a password. It's a secret number that allows users to access their cold or hot wallet funds, prove ownership of a certain address and sign transactions on the blockchain.
It's not advisable to share a private key with anyone as it makes a person vulnerable to thefts. In case someone loses or forgets its private key, it can use a recovery phrase to restore access to a crypto or NFT wallet.
Pre-mine
A term used in crypto to refer to the act of creating a set amount of tokens before their public launch. It can also be known as a Genesis Sale and is usually associated with Initial Coin Offerings (ICOs) in order to compensate founders, developers or early investors.
Probably nothing
It's an ironic expression used by NFT enthusiasts to refer to an important or soon to be big news, project or person in the NFT space. Meaning when someone says probably nothing it actually means that it is probably something.
Protocol Coin
Stands for the native coin of a blockchain. As in Ether for the Ethereum blockchain or BTC on the Bitcoin blockchain.
Pump & Dump
The term pump means when a person or a group of people buy or convince others to buy large quantities of a crypto or an NFT with the single goal to drive the price to a peak. When the price peaks, these people sell their position high and for a hefty profit, therefore dumping the price and leaving other slower investors or newbies rekt or at a loss.
---
R
Rarity
Rarity in NFT terms refers to how rare an NFT is. The rarity can be defined by the number of traits, scarcity or properties of an NFT.
Reaching
Slang for an exaggeration over something to make it sound worse than what it actually is or to take a point/scenario too far.
Recovery phrase
A 12-word phrase that acts like backup for your crypto private keys. A person can recover all of the crypto wallet accounts' private keys from the recovery phrase. Is not advisable to share the recovery phrase with anyone.
Rekt
Slang for wrecked. When a crypto or NFT project goes wrong or down in value sharply. Or more broadly, when something goes wrong like a person is price out by the gas surge or an NFT floor price goes down.
Right Click Save As
An Ironic expression used by people who don't understand the value or potential unlocked by NFTs. Person who makes fun that she/he can easily get a digital artwork by Right Click Save As and mock the NFT space and its hype.
Roadmap
The strategy outlined by an NFT project. A way to explain to the NFT community or a potential NFT investor, the different stages, value and the long term vision of the NFT project.
Royalties
NFT creators can set up their NFT so each time their NFT is resold, the creator gets paid a percentage of the sale price.
RN
Acronym for Right Now.
Rug Pull/Rugged
Slang for a scam when the founders, team or developers suddenly leave a crypto project and run away with all the investors' funds leaving them with nothing.
---
S
Satoshi Nakamoto
The anonymous creator of the Bitcoin whitepaper and whose identity has never been verified.
Scammer
Someone actively trying to steal other people's crypto or NFTs.
Secondary
Secondary refers to secondary NFT marketplaces, where NFT collectors or investors can resell NFTs after they've been minted. The price of an NFT or NFT collection is determined by those who list them.
Seed phrase
Another name for recovery phrase is the 12-word phrase that allows you to recover all of the crypto wallet accounts' private keys and regain control of the wallet. Is not advisable to share the seed phrase with anyone.
Seems legit
When an NFT project or a person in the NFT community looks promising and the real deal, meaning seems legitimate. Depending on the context can also be used ironically.
Seems rare
An ironic expression or dismissive comment used by the NFT community. For example, It can be used sarcastically when someone asks for feedback on an NFT they own or created.
Ser
Slang for sir and a polite way of addressing others in an NFT community.
Shill
Expression when someone wants to promote or get exposure to an NFT they own or created.
Shill Thread
It's a common Twitter strategy to gain traction by encouraging NFT creators to share a link to their NFT project in the hopes of getting bought or noticed by the NFT Community and potential buyers.
Simp/Simping
A NFT holder or creator who comes off as trying to hard impress an NFT whale or investor.
Sh*tposter
A person who mostly posts meme content on Twitter for fun.
SLP
Acronym for Smooth Love Potion. It's a token players can earn as a reward in the NFT game Axie Infinity.
Smart Contract
A self-executing contract where the terms of the agreement between buyer and seller are directly written into the code and without third party or human intervention. Ethereum is a blockchain that can execute smart contracts, on the contrary to Bitcoin which does not have that capability.
SMFH
Acronym for Shaking My F*cking Head. Common reply to a person showing unbelievable idiocy.
Sock Puppet
Scam account used to lure noob investors into fake investment services.
Snag
It means to buy an NFT quickly and for a very low price. Can also be known as sniping.
Sotheby's
Very famous auction house that has recently auctioned Beeple's NFTs or Bored Ape Yacht Club and Crypto Punks' NFT collections.
Stake
Crypto term for locking up a certain amount of crypto tokens for a set period of time to earn interest. In the NFT space, there are popping up a lot of projects or services that allow NFT holders to earn interest for holding a certain NFT.
Szn
Stands for season referring to crypto or NFT market cycles.
---
T
TINA
Acronym for There Is No Alternative. Example: someone asks "why are you investing in BTC?", to which the reply is "TINA".
TINA RIF
Acronym for There Is No Alternative Resistance Is Futile.
This is the way
A commendation for positive behavior by someone in the NFT Community.
Tokenomics
Referring to the economics of cryptocurrencies, DeFi or NFT projects.
---
V
Valhalla
Ironic use of the Viking "heaven". Meaning someone's NFT collection is either going to be a profitable and blue chip project, therefore they can ascend to Valhalla or is going to tank and that person will have to work at a Mcdonald's.
Vibe
Term used to express a positive emotional state.
Volatile/Volatility
Term used to describe rapid market fluctuations and crypto or NFT prices go up and down quickly in a short period.
---
W
WAGMI
Acronym for We Are Going to Make It. Rally cry to build momentum for a crypto or NFT project and lead even more people into buying, shilling or supporting a specific project.
Wallet
There can be a hot or cold wallet, but both are a place where someone can store their cryptocurrency and tokens. Hot wallets are always connected to the Internet like MetaMask, Trust wallet or Phantom. On the contrary cold wallets are hardware wallets to store crypto or NFTs offline like Nano Ledger.
Weak Hands
Synonymous with Paper Hands. Someone who immediately sells their crypto or NFT because of a bear market, FUD or any other negative sentiment.
Web 1.0
Refers to the beginning of the Web. A period from around 1990 to 2005, also known as the read-only web.
Web 2.0
Refers to an iteration of Web 1.0. From 2005 to the present moment, where social media platforms like Facebook, Instagram, TikTok, Google, Twitter, etc reshaped the web, therefore becoming the read-write web.
Web 3.0
A term coined by Ethereum co-founder Gavin Wood and it's an idea of what the future of the web could look like. Most peoples' data, info or content would no longer be centralized in Web 2.0 giants - the Big Tech - but decentralized, mostly thanks to blockchain technology. Web 3.0 could be known as read-write-trust web.
Wen
As in When.
Wen Moon
Popular expression from crypto Twitter not so much in the NFT space. Refers to the still distant future when a token will moon.
Whitepaper
Document released by a crypto or NFT project where it lays the technical information behind the concept, vision, roadmap and plans to grow a certain project.
Whale
Someone who owns a large position on a specific or many cryptos or NFTs.
---
Y
Yodo
Acronym for You Only Die Once. The opposite of Yolo.
Yolo
Acronym for You Only Live Once. A person can use this when they just realized they bought a shitcoin or crap NFT and they're getting rekt.
---
Original post
More on NFTs & Art
What are NFTs 2.0 and what issues are they meant to address?
New standards help NFTs reach their full potential.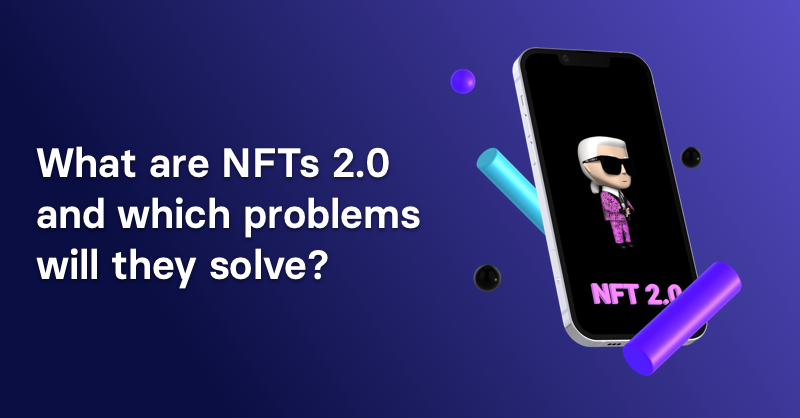 NFTs lack interoperability and functionality. They have great potential but are mostly speculative. To maximize NFTs, we need flexible smart contracts.
Current requirements are too restrictive.
Most NFTs are based on ERC-721, which makes exchanging them easy. CryptoKitties, a popular online game, used the 2017 standard to demonstrate NFTs' potential.
This simple standard includes a base URI and incremental IDs for tokens. Add the tokenID to the base URI to get the token's metadata.
This let creators collect NFTs. Many NFT projects store metadata on IPFS, a distributed storage network, but others use Google Drive. NFT buyers often don't realize that if the creators delete or move the files, their NFT is just a pointer.
This isn't the standard's biggest issue. There's no way to validate NFT projects.
Creators are one of the most important aspects of art, but nothing is stored on-chain.
ERC-721 contracts only have a name and symbol.
Most of the data on OpenSea's collection pages isn't from the NFT's smart contract. It was added through a platform input field, so it's in the marketplace's database. Other websites may have different NFT information.
In five years, your NFT will be just a name, symbol, and ID.
Your NFT doesn't mention its creators. Although the smart contract has a public key, it doesn't reveal who created it.
The NFT's creators and their reputation are crucial to its value. Think digital fashion and big brands working with well-known designers when more professionals use NFTs. Don't you want them in your NFT?
Would paintings be as valuable if their artists were unknown? Would you believe it's real?
Buying directly from an on-chain artist would reduce scams. Current standards don't allow this data.
Most creator profiles live on centralized marketplaces and could disappear. Current platforms have outpaced underlying standards. The industry's standards are lagging.
For NFTs to grow beyond pointers to a monkey picture file, we may need to use new Web3-based standards.
Introducing NFTs 2.0
Fabian Vogelsteller, creator of ERC-20, developed new web3 standards. He proposed LSP7 Digital Asset and LSP8 Identifiable Digital Asset, also called NFT 2.0.
NFT and token metadata inputs are extendable. Changes to on-chain metadata inputs allow NFTs to evolve. Instead of public keys, the contract can have Universal Profile addresses attached. These profiles show creators' faces and reputations. NFTs can notify asset receivers, automating smart contracts.
LSP7 and LSP8 use ERC725Y. Using a generic data key-value store gives contracts much-needed features:
The asset can be customized and made to stand out more by allowing for unlimited data attachment.

Recognizing changes to the metadata

using a hash reference for metadata rather than a URL reference
This base will allow more metadata customization and upgradeability. These guidelines are:
Genuine and Verifiable Now, the creation of an NFT by a specific Universal Profile can be confirmed by smart contracts.

Dynamic NFTs can update Flexible & Updatable Metadata, allowing certain things to evolve over time.

Protected metadata Now, secure metadata that is readable by smart contracts can be added indefinitely.

Better NFTS prevent the locking of NFTs by only being sent to Universal Profiles or a smart contract that can interact with them.
Summary
NFTS standards lack standardization and powering features, limiting the industry.
ERC-721 is the most popular NFT standard, but it only represents incremental tokenIDs without metadata or asset representation. No standard sender-receiver interaction or security measures ensure safe asset transfers.
NFT 2.0 refers to the new LSP7-DigitalAsset and LSP8-IdentifiableDigitalAsset standards.
They have new standards for flexible metadata, secure transfers, asset representation, and interactive transfer.
With NFTs 2.0 and Universal Profiles, creators could build on-chain reputations.
NFTs 2.0 could bring the industry's needed innovation if it wants to move beyond trading profile pictures for speculation.
Abhimanyu Bhargava
6 months ago
VeeFriends Series 2: The Biggest NFT Opportunity Ever
VeeFriends is one NFT project I'm sure will last.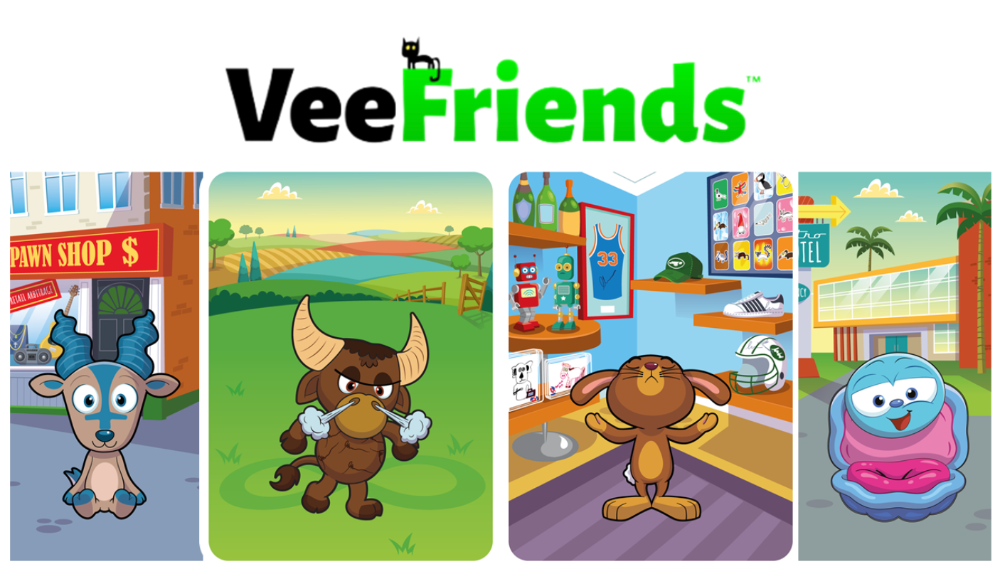 I believe in blockchain technology and JPEGs, aka NFTs. NFTs aren't JPEGs. It's not as it seems.
Gary Vaynerchuk is leading the pack with his new NFT project VeeFriends, I wrote a year ago. I was spot-on. It's the most innovative project I've seen.
Since its minting in May 2021, it has given its holders enormous value, most notably the first edition of VeeCon, a multi-day superconference featuring iconic and emerging leaders in NFTs and Popular Culture. First-of-its-kind NFT-ticketed Web3 conference to build friendships, share ideas, and learn together.
VeeFriends holders got free VeeCon NFT tickets. Attendees heard iconic keynote speeches, innovative talks, panels, and Q&A sessions.
It was a unique conference that most of us, including me, are looking forward to in 2023. The lineup was epic, and it allowed many to network in new ways. Really memorable learning. Here are a couple of gratitude posts from the attendees.
VeeFriends Series 2
This article explains VeeFriends if you're still confused.
GaryVee's hand-drawn doodles have evolved into wonderful characters. The characters' poses and backgrounds bring the VeeFriends IP to life.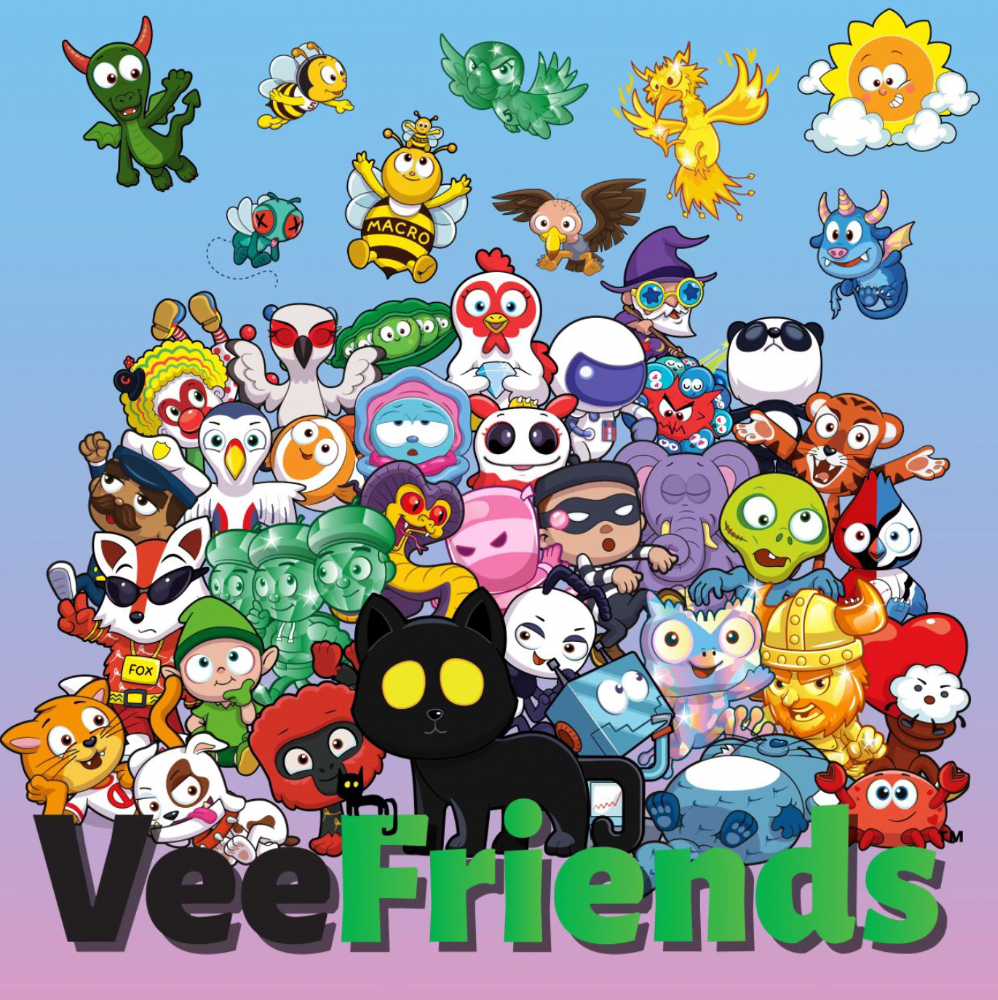 Yes, this is the second edition of VeeFriends, and at current prices, it's one of the best NFT opportunities in years. If you have the funds and risk appetite to invest in NFTs, VeeFriends Series 2 is worth every penny. Even if you can't invest, learn from their journey.
1. Art Is the Start
Many critics say VeeFriends artwork is below average and not by GaryVee. Art is often the key to future success.
Let's look at one of the first Mickey Mouse drawings. No one would have guessed that this would become one of the most beloved animated short film characters. In Walt Before Mickey, Walt Disney's original mouse Mortimer was less refined.
First came a mouse...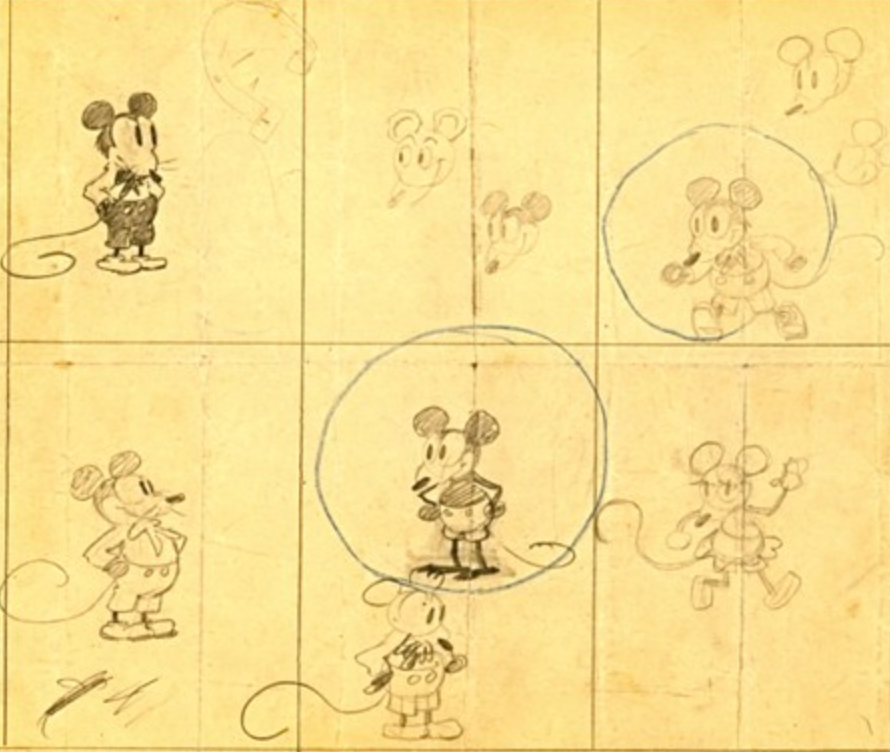 These sketches evolved into Steamboat Willie, Disney's first animated short film.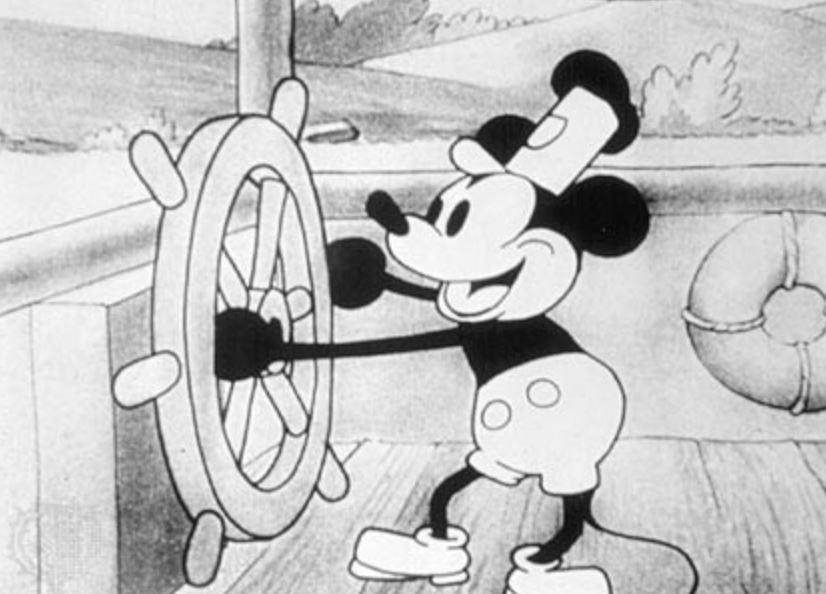 Fred Moore redesigned the character artwork into what we saw in cartoons as kids. Mickey Mouse's history is here.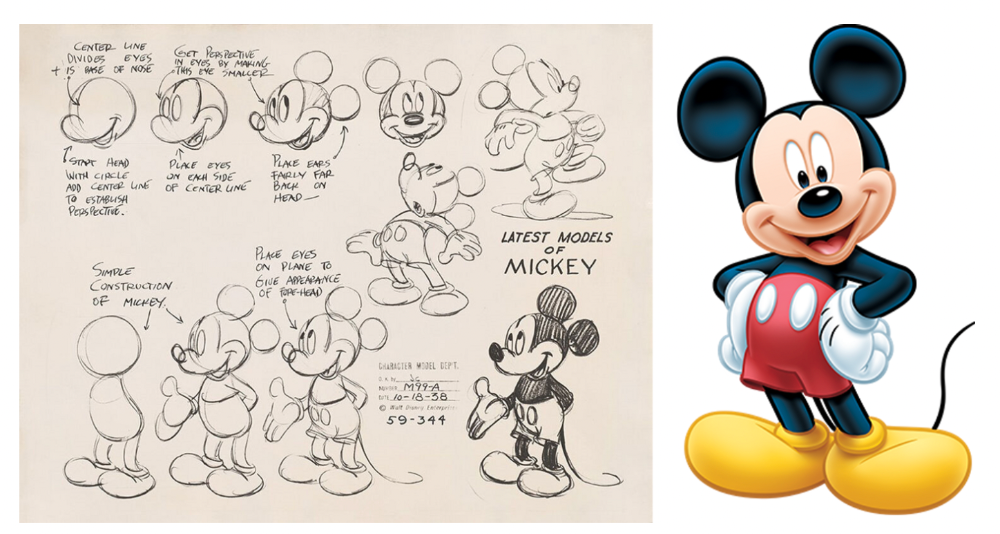 Looking at how different cartoon characters have evolved and gained popularity over decades, I believe Series 2 characters like Self-Aware Hare, Kind Kudu, and Patient Pig can do the same.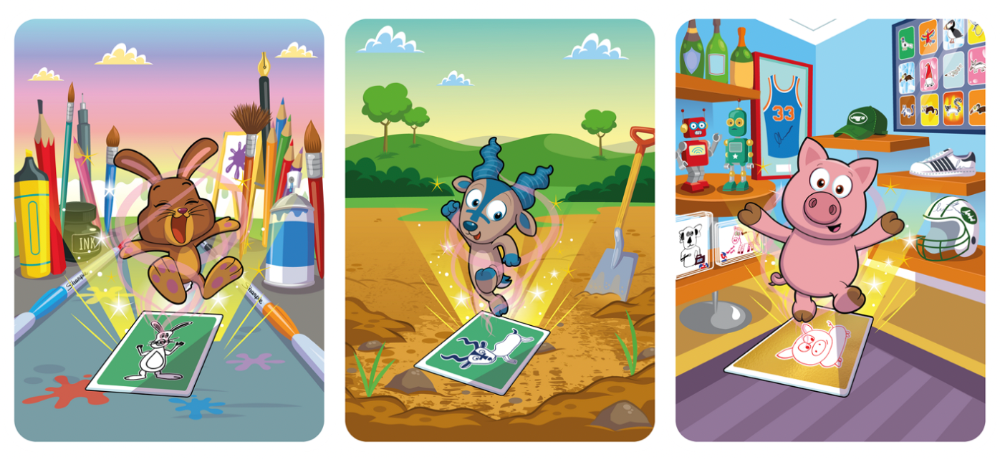 GaryVee captures this journey on the blockchain and lets early supporters become part of history. Time will tell if it rivals Disney, Pokemon, or Star Wars. Gary has been vocal about this vision.
2. VeeFriends is Intellectual Property for the Coming Generations
Most of us grew up watching cartoons, playing with toys, cards, and video games. Our interactions with fictional characters and the stories we hear shape us.
GaryVee is slowly curating an experience for the next generation with animated videos, card games, merchandise, toys, and more.
VeeFriends UNO, a collaboration with Mattel Creations, features 17 VeeFriends characters.
VeeFriends and Zerocool recently released Trading Cards featuring all 268 Series 1 characters and 15 new ones. Another way to build VeeFriends' collectibles brand.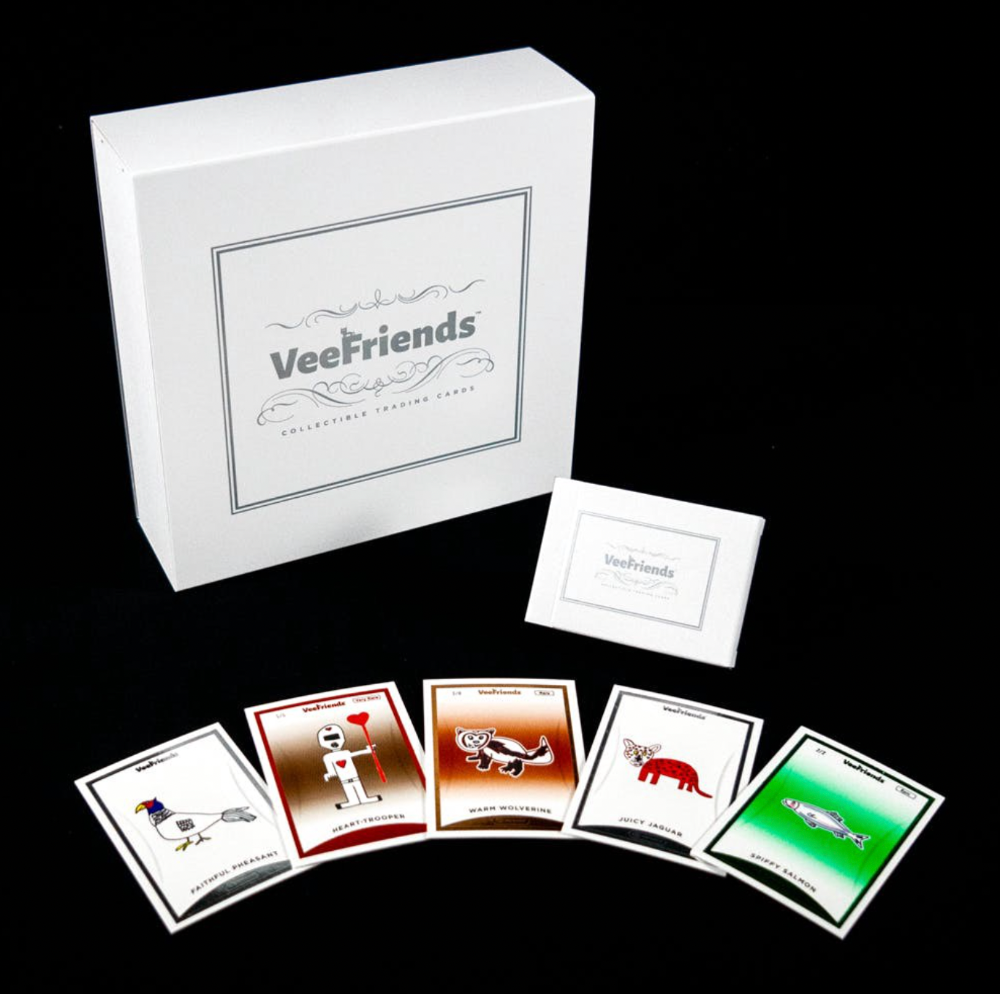 At Veecon, all the characters were collectible toys. Something will soon emerge.
Kids and adults alike enjoy the YouTube channel's animated shorts and VeeFriends Tunes. Here's a song by the holder's Optimistic Otter-loving daughter.
This VeeFriends story is only the beginning. I'm looking forward to animated short film series, coloring books, streetwear, candy, toys, physical collectibles, and other forms of VeeFriends IP.
3. Veefriends will always provide utilities
Smart contracts can be updated at any time and authenticated on a ledger.
VeeFriends Series 2 gives no promise of any utility whatsoever. GaryVee released no project roadmap. In the first few months after launch, many owners of specific characters or scenes received utilities.
Every benefit or perk you receive helps promote the VeeFriends brand.
Recent partnerships are listed below.
MaryRuth's Multivitamin Gummies

Productive Puffin holders from VeeFriends x Primitive

Pickleball Scene & Clown Holders Only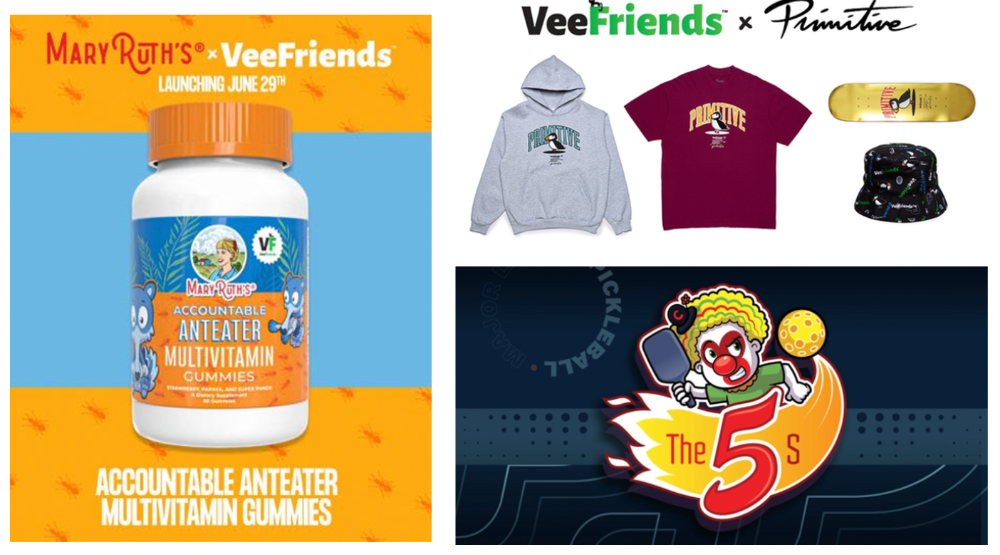 Pickleball & Competitive Clown Exclusive experience, anteater multivitamin gummies, and Puffin x Primitive merch
Considering the price of NFTs, it may not seem like much. It's just the beginning; you never know what the future holds. No other NFT project offers such diverse, ongoing benefits.
4. Garyvee's team is ready
Gary Vaynerchuk's team and record are undisputed. He's a serial entrepreneur and the Chairman & CEO of VaynerX, which includes VaynerMedia, VaynerCommerce, One37pm, and The Sasha Group.
Gary founded VaynerSports, Resy, and Empathy Wines. He's a Candy Digital Board Member, VCR Group Co-Founder, ArtOfficial Co-Founder, and VeeFriends Creator & CEO. Gary was recently named one of Fortune's Top 50 NFT Influencers.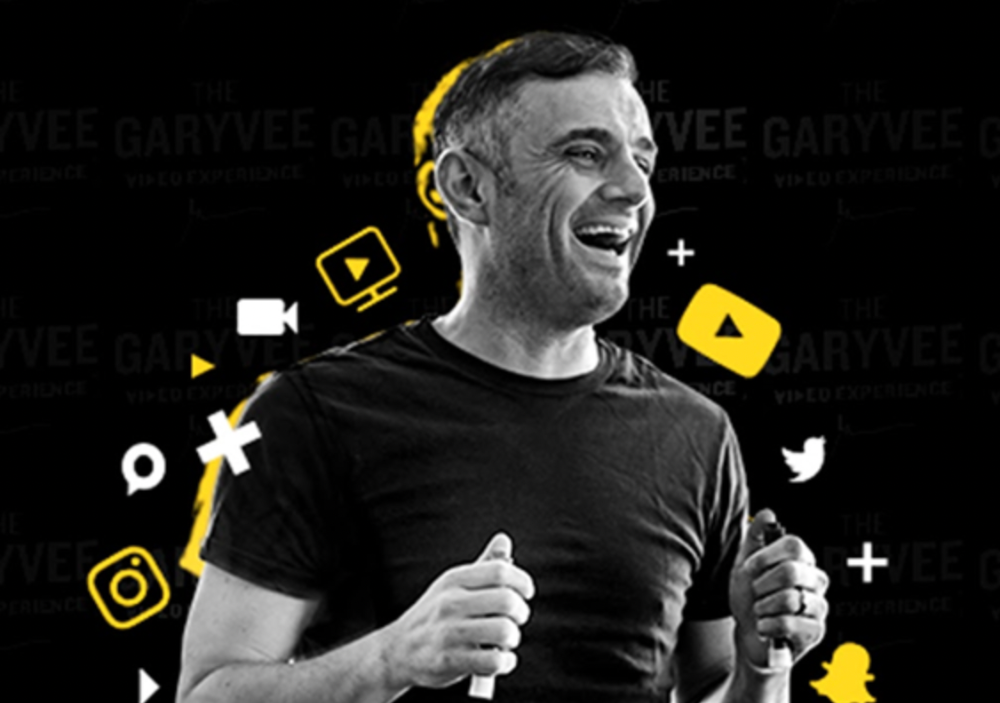 Gary Vayenerchuk aka GaryVee
Gary documents his daily life as a CEO on social media, which has 34 million followers and 272 million monthly views. GaryVee Audio Experience is a top podcast. He's a five-time New York Times best-seller and sought-after speaker.
Gary can observe consumer behavior to predict trends. He understood these trends early and pioneered them.
1997 — Realized e-potential commerce's and started winelibrary.com. In five years, he grew his father's wine business from $3M to $60M.

2006 — Realized content marketing's potential and started Wine Library on YouTube. TV

2009 — Estimated social media's potential (Web2) and invested in Facebook, Twitter, and Tumblr.

2014: Ethereum and Bitcoin investments

2021 — Believed in NFTs and Web3 enough to launch VeeFriends
GaryVee isn't all of VeeFriends. Andy Krainak, Dave DeRosa, Adam Ripps, Tyler Dowdle, and others work tirelessly to make VeeFriends a success.
GaryVee has said he'll let other businesses fail but not VeeFriends. We're just beginning his 40-year vision.
I have more confidence than ever in a company with a strong foundation and team.
5. Humans die, but characters live forever
What if GaryVee dies or can't work?
A writer's books can immortalize them. As long as their books exist, their words are immortal. Socrates, Hemingway, Aristotle, Twain, Fitzgerald, and others have become immortal.
Everyone knows Vincent Van Gogh's The Starry Night.
We all love reading and watching Peter Parker, Thor, or Jessica Jones. Their behavior inspires us. Stan Lee's message and stories live on despite his death.
GaryVee represents VeeFriends. Creating characters to communicate ensures that the message reaches even those who don't listen.
Gary wants his values and messages to be omnipresent in 268 characters. Messengers die, but their messages live on.
Gary envisions VeeFriends creating timeless stories and experiences. Ten years from now, maybe every kid will sing Patient Pig.
6. I love the intent.
Gary planned to create Workplace Warriors three years ago when he began designing Patient Panda, Accountable Ant, and Empathy elephant. The project stalled. When NFTs came along, he knew.
Gary wanted to create characters with traits he values, such as accountability, empathy, patience, kindness, and self-awareness. He wants future generations to find these traits cool. He hopes one or more of his characters will become pop culture icons.
These emotional skills aren't taught in schools or colleges, but they're crucial for business and life success. I love that someone is teaching this at scale.
In the end, intent matters.
Humans Are Collectors
Buy and collect things to communicate. Since the 1700s. Medieval people formed communities around hidden metals and stones. Many people still collect stamps and coins, and luxury and fashion are multi-trillion dollar industries. We're collectors.
The early 2020s NFTs will be remembered in the future. VeeFriends will define a cultural and technological shift in this era. VeeFriends Series 1 is the original hand-drawn art, but it's expensive. VeeFriends Series 2 is a once-in-a-lifetime opportunity at $1,000.
If you are new to NFTs, check out How to Buy a Non Fungible Token (NFT) For Beginners
---
This is a non-commercial article. Not financial or legal advice. Information isn't always accurate. Before making important financial decisions, consult a pro or do your own research.
---
This post is a summary. Read the full article here
Stephen Moore
4 months ago
Trading Volume on OpenSea Drops by 99% as the NFT Boom Comes to an End
Wasn't that a get-rich-quick scheme?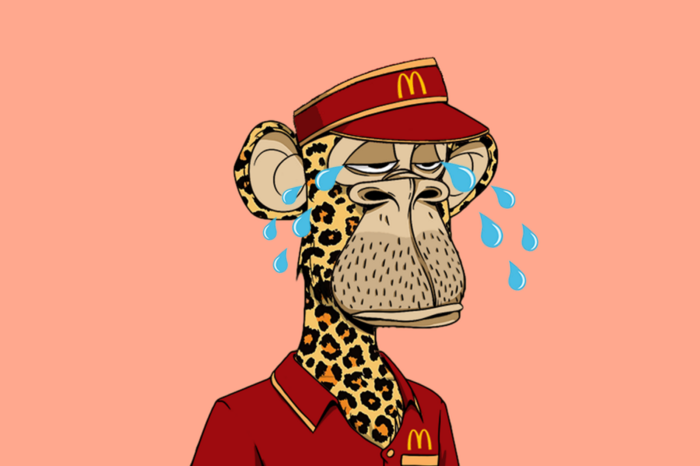 OpenSea processed $2.7 billion in NFT transactions in May 2021.
Fueled by a crypto bull run, rumors of unfathomable riches, and FOMO, Bored Apes, Crypto Punks, and other JPEG-format trash projects flew off the virtual shelves, snatched up by retail investors and celebrities alike.
Over a year later, those shelves are overflowing and warehouses are backlogged. Since March, I've been writing less. In May and June, the bubble was close to bursting.
Apparently, the boom has finally peaked.
This bubble has punctured, and deflation has begun. On Aug. 28, OpenSea processed $9.34 million.
From that euphoric high of $2.7 billion, $9.34 million represents a spectacular decline of 99%.
OpenSea contradicts the data. A trading platform spokeswoman stated the comparison is unfair because it compares the site's highest and lowest trading days. They're the perfect two data points to assess the drop. OpenSea chooses to use ETH volume measures, which ignore crypto's shifting price. Since January 2022, monthly ETH volume has dropped 140%, according to Dune.
Unconvincing counterargument.
Further OpenSea indicators point to declining NFT demand:
Since January 2022, daily user visits have decreased by 50%.

Daily transactions have decreased by 50% since the beginning of the year in the same manner.
Off-platform, the floor price of Bored Apes has dropped from 145 ETH to 77 ETH. (At $4,800, a reduction from $700,000 to $370,000). Google search data shows waning popular interest.

It is a trend that will soon vanish, just like laser eyes.
NFTs haven't moved since the new year. Eminem and Snoop Dogg can utilize their apes in music videos or as 3D visuals to perform at the VMAs, but the reality is that NFTs have lost their public appeal and the market is trying to regain its footing.
They've lost popularity because?
Breaking records. The technology still lacks genuine use cases a year and a half after being popular.
They're pricey prestige symbols that have made a few people rich through cunning timing or less-than-savory scams or rug pulling. Over $10.5 billion has been taken through frauds, most of which are NFT enterprises promising to be the next Bored Apes, according to Web3 is going wonderfully. As the market falls, many ordinary investors realize they purchased into a self-fulfilling ecosystem that's halted. Many NFTs are sold between owner-held accounts to boost their price, data suggests. Most projects rely on social media excitement to debut with a high price before the first owners sell and chuckle to the bank. When they don't, the initiative fails, leaving investors high and dry.
NFTs are fading like laser eyes. Most people pushing the technology don't believe in it or the future it may bring. No, they just need a Kool-Aid-drunk buyer.
Everybody wins. When your JPEGs are worth 99% less than when you bought them, you've lost.
When demand reaches zero, many will lose.
You might also like
Victoria Kurichenko
5 months ago
My Blog Is in Google's Top 10—Here's How to Compete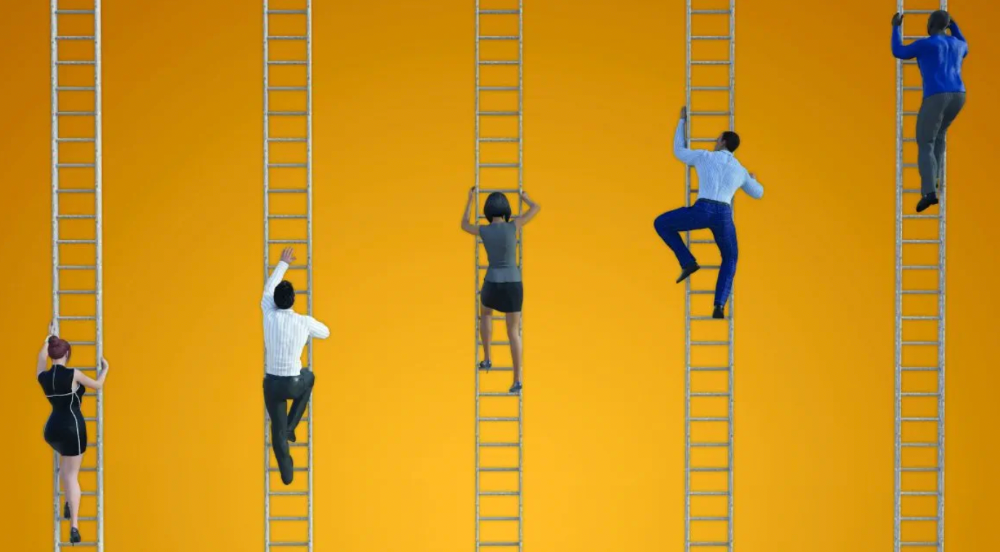 "Competition" is beautiful and hateful.
Some people bury their dreams because they are afraid of competition. Others challenge themselves, shaping our world.
Competition is normal.
It spurs innovation and progress.
I wish more people agreed.
As a marketer, content writer, and solopreneur, my readers often ask:
"I want to create a niche website, but I have no ideas. Everything's done"
"Is a website worthwhile?"
I can't count how many times I said, "Yes, it makes sense, and you can succeed in a competitive market."
I encourage and share examples, but it's not enough to overcome competition anxiety.
I launched an SEO writing website for content creators a year ago, knowing it wouldn't beat Ahrefs, Semrush, Backlinko, etc.
Not needed.
Many of my website's pages rank highly on Google.

Everyone can eat the pie.
In a competitive niche, I took a different approach.
Look farther
When chatting with bloggers that want a website, I discovered something fascinating.
They want to launch a website but have no ideas. As a next step, they start listing the interests they believe they should work on, like wellness, lifestyle, investments, etc. I could keep going.
Too many generalists who claim to know everything confuse many.
Generalists aren't trusted.
We want someone to fix our problems immediately.
I don't think broad-spectrum experts are undervalued. People have many demands that go beyond generalists' work. Narrow-niche experts can help.
I've done SEO for three years. I learned from experts and courses. I couldn't find a comprehensive SEO writing resource.
I read tons of articles before realizing that wasn't it. I took courses that covered SEO basics eventually.
I had a demand for learning SEO writing, but there was no solution on the market. My website fills this micro-niche.
Have you ever had trouble online?
Professional courses too general, boring, etc.?
You've bought off-topic books, right?
You're not alone.
Niche ideas!
Big players often disregard new opportunities. Too small. Individual content creators can succeed here.
In a competitive market:
Never choose wide subjects

Think about issues you can relate to and have direct experience with.

Be a consumer to discover both the positive and negative aspects of a good or service.

Merchandise your annoyances.

Consider ways to transform your frustrations into opportunities.
The right niche is half-success. Here is what else I did to hit the Google front page with my website.
An innovative method for choosing subjects
Why publish on social media and websites?
Want likes, shares, followers, or fame?
Some people do it for fun. No judgment.
I bet you want more.
You want to make decent money from blogging.
Writing about random topics, even if they are related to your niche, won't help you attract an audience from organic search. I'm a marketer and writer.
I worked at companies with dead blogs because they posted for themselves, not readers. They did not follow SEO writing rules; that's why most of their content flopped.
I learned these hard lessons and grew my website from 0 to 3,000+ visitors per month while working on it a few hours a week only. Evidence: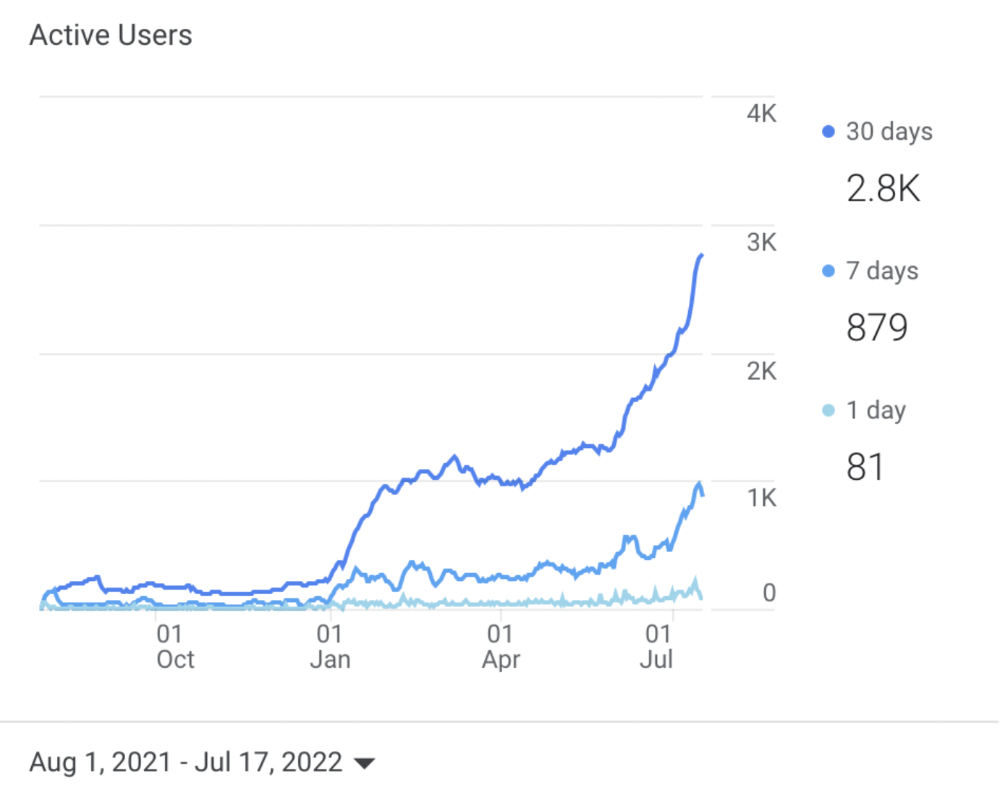 I choose website topics using these criteria:
- Business potential. The information should benefit my audience and generate revenue. There would be no use in having it otherwise.
My topics should help me:
Attract organic search traffic with my "fluff-free" content -> Subscribers > SEO ebook sales.
Simple and effective.
- traffic on search engines. The number of monthly searches reveals how popular my topic is all across the world. If I find that no one is interested in my suggested topic, I don't write a blog article.
- Competition. Every search term is up against rivals. Some are more popular (thus competitive) since more websites target them in organic search. A new website won't score highly for keywords that are too competitive. On the other side, keywords with moderate to light competition can help you rank higher on Google more quickly.
- Search purpose. The "why" underlying users' search requests is revealed. I analyze search intent to understand what users need when they plug various queries in the search bar and what content can perfectly meet their needs.
My specialty website produces money, ranks well, and attracts the target audience because I handpick high-traffic themes.
Following these guidelines, even a new website can stand out.
I wrote a 50-page SEO writing guide where I detailed topic selection and share my front-page Google strategy.
My guide can help you run a successful niche website.
In summary
You're not late to the niche-website party.
The Internet offers many untapped opportunities.
We need new solutions and are willing to listen.
There are unexplored niches in any topic.
Don't fight giants. They have their piece of the pie. They might overlook new opportunities while trying to keep that piece of the pie. You should act now.
The chronicles of monkeypox.
or, how I spread monkeypox and got it myself.
This story contains nsfw (not safe for wife) stuff and shouldn't be read if you're under 18 or think I'm a newborn angel. After the opening, it's broken into three sections: a chronological explanation of my disease course, my ideas, and what I plan to do next.
Your journey awaits.
As early as mid-may, I was waltzing around the lab talking about monkeypox, a rare tropical disease with an inaccurate name. Monkeys are not its primary animal reservoir. It caused an outbreak among men who have sex with men across Europe, with unprecedented levels of person-to-person transmission. European health authorities speculated that the virus spread at raves and parties and was easily transferred through intimate, mainly sexual, contact. I had already read the nejm article about the first confirmed monkeypox patient in the u.s. and shared the photos on social media so people knew what to look for. The cdc information page only included 4 photographs of monkeypox lesions that looked like they were captured on a motorola razr.
I warned my ex-boyfriend about monkeypox. Monkeypox? responded.
Mom, I'm afraid about monkeypox. What's monkeypox?
My therapist is scared about monkeypox. What's monkeypox?
Was I alone? A few science gays on Twitter didn't make me feel overreacting.
This information got my gay head turning. The incubation period for the sickness is weeks. Many of my social media contacts are traveling to Europe this summer. What is pride? Travel, parties, and sex. Many people may become infected before attending these activities. Monkeypox will affect the lgbtq+ community.
Being right always stinks. My young scientist brain was right, though. Someone who saw this coming is one of the early victims. I'll talk about my feelings publicly, and trust me, I have many concerning what's occurring.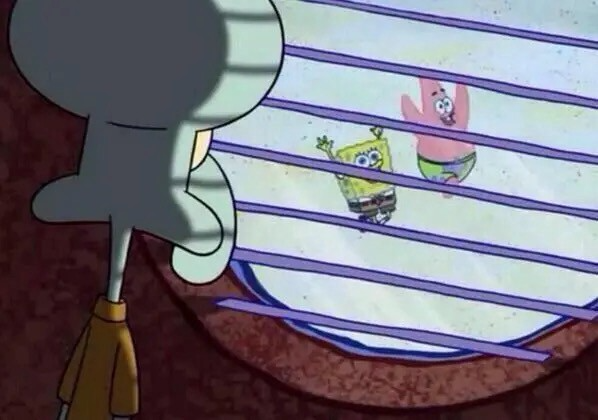 Part 1 is the specifics.
Wednesday nights are never smart but always entertaining. I didn't wake up until noon on june 23 and saw gay twitter blazing. Without warning, the nyc department of health announced a pop-up monkeypox immunization station in chelsea. Some days would be 11am-7pm. Walk-ins were welcome, however appointments were preferred. I tried to arrange an appointment after rubbing my eyes, but they were all taken. I got out of bed, washed my face, brushed my teeth, and put on short shorts because I wanted to get a walk-in dose and show off my legs. I got a 20-oz. cold brew on the way to the train and texted a chelsea-based acquaintance for help.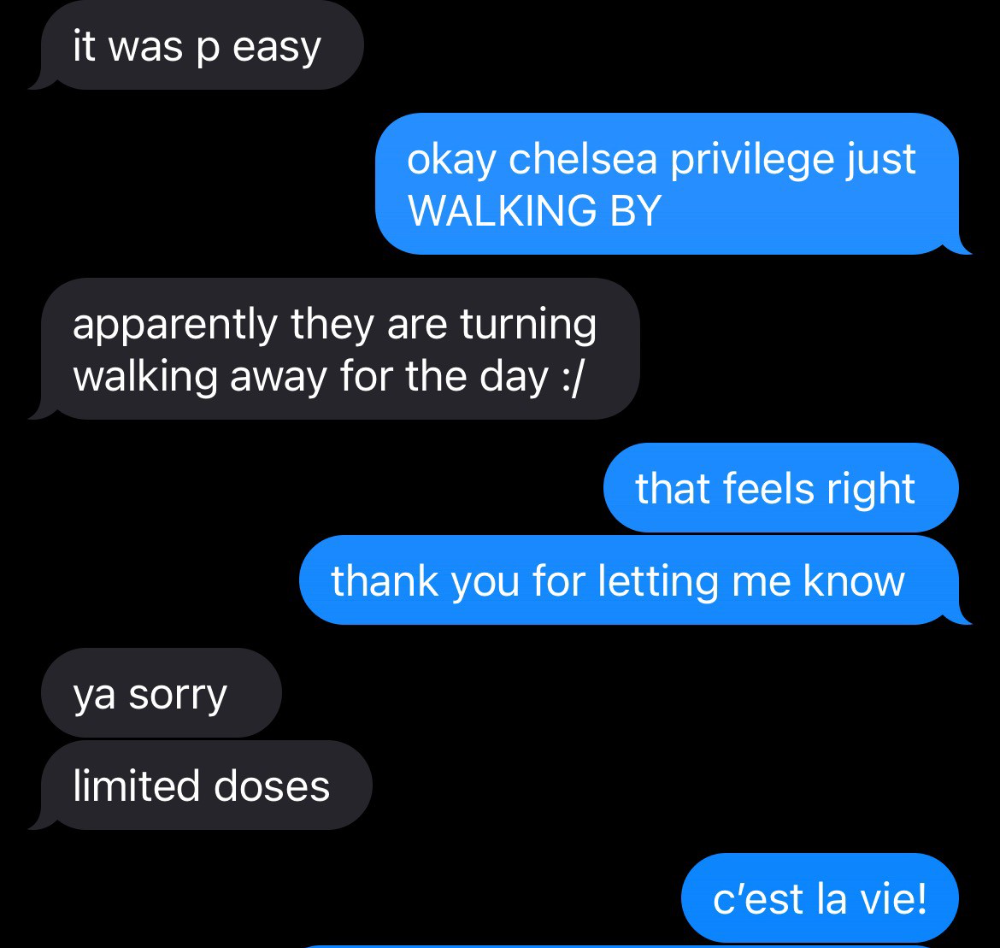 Clinic closed at 2pm. No more doses. Hundreds queued up. The government initially gave them only 1,000 dosages. For a city with 500,000 LGBT people, c'mon. What more could I do? I was upset by how things were handled. The evidence speaks for itself.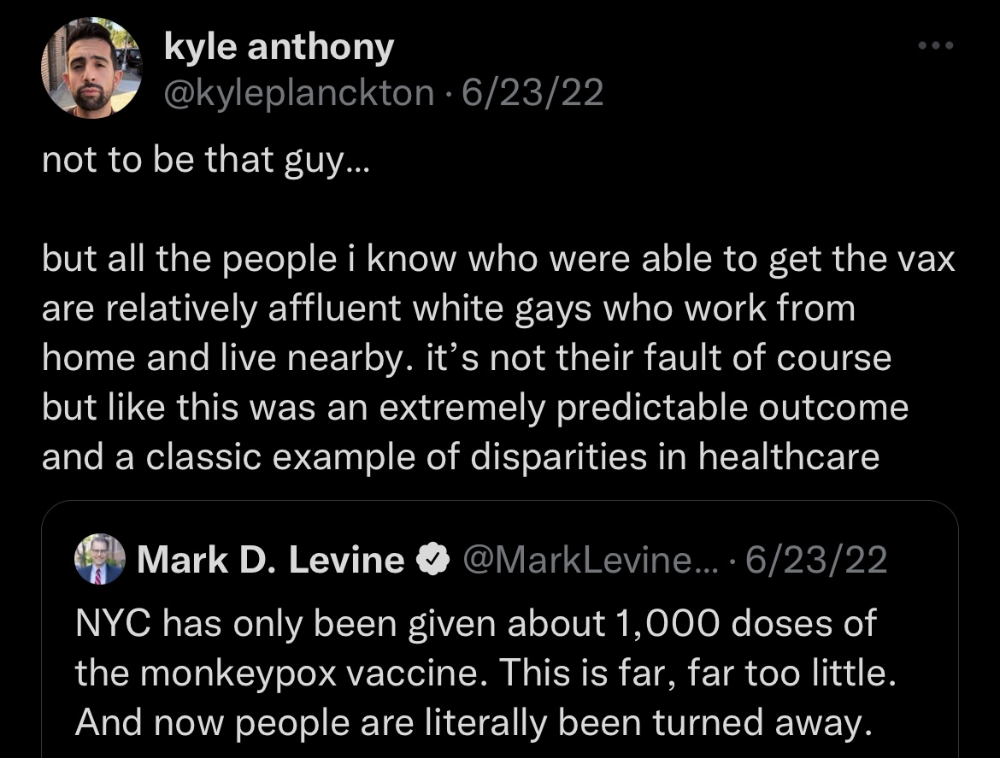 I decided to seek an appointment when additional doses were available and continued my weekend. I was celebrating nyc pride with pals. Fun! sex! * ‍
On tuesday after that, I felt a little burn. This wasn't surprising because I'd been sexually active throughout the weekend, so I got a sti panel the next day. I expected to get results in a few days, take antibiotics, and move on.
Emerging germs had other intentions. Wednesday night, I felt sore, and thursday morning, I had a blazing temperature and had sweat through my bedding. I had fever, chills, and body-wide aches and pains for three days. I reached 102 degrees. I believed I had covid over pride weekend, but I tested negative for three days straight.
STDs don't induce fevers or other systemic symptoms. If lymphogranuloma venereum advances, it can cause flu-like symptoms and swollen lymph nodes. I was suspicious and desperate for answers, so I researched monkeypox on the cdc website (for healthcare professionals). Much of what I saw on screen about monkeypox prodrome matched my symptoms. Multiple-day fever, headache, muscle aches, chills, tiredness, enlarged lymph nodes. Pox were lacking.
I told my doctor my concerns pre-medically. I'm occasionally annoying.
On saturday night, my fever broke and I felt better. Still burning, I was optimistic till sunday, when I woke up with five red splotches on my arms and fingertips.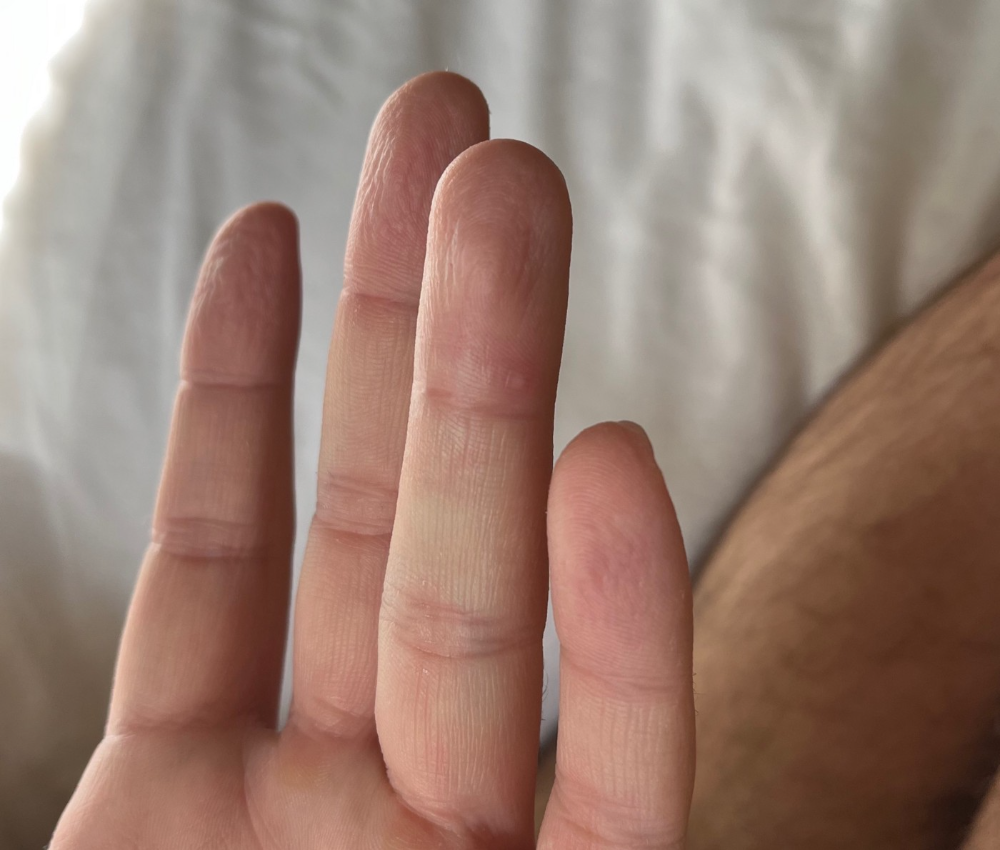 As spots formed, burning became pain. I observed as spots developed on my body throughout the day. I had more than a dozen by the end of the day, and the early spots were pustular. I had monkeypox, as feared.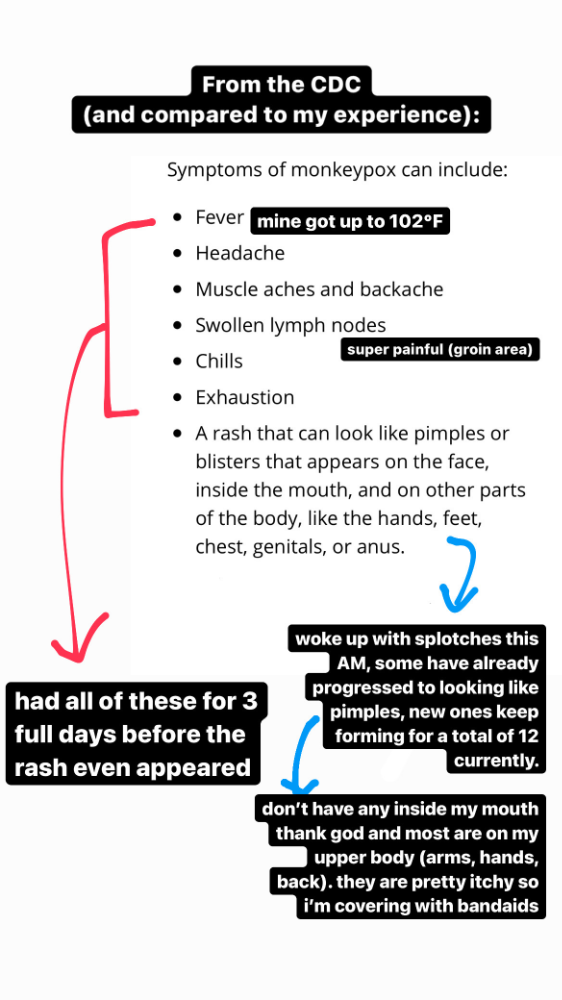 Fourth of July weekend limited my options. I'm well-connected in my school's infectious disease academic community, so I texted a coworker for advice. He agreed it was likely monkeypox and scheduled me for testing on tuesday.
nyc health could only perform 10 monkeypox tests every day. Before doctors could take swabs and send them in, each test had to be approved by the department. Some commercial labs can now perform monkeypox testing, but the backlog is huge. I still don't have a positive orthopoxvirus test five days after my test. *My 12-day-old case may not be included in the official monkeypox tally. This outbreak is far wider than we first thought, therefore I'm attempting to spread the information and help contain it.
*Update, 7/11: I have orthopoxvirus.
I spent all day in the bathtub because of the agony. Warm lavender epsom salts helped me feel better. I can't stand lavender anymore. I brought my laptop into the bathroom and viewed everything everywhere at once (2022). If my ex and I hadn't recently broken up, I wouldn't have monkeypox. All of these things made me cry, and I sat in the bathtub on the 4th of July sobbing. I thought, Is this it? I felt like Bridesmaids' Kristen Wiig (2011). I'm a flop. From here, things can only improve.
Later that night, I wore a mask and went to my roof to see the fireworks. Even though I don't like fireworks, there was something wonderful about them this year: the colors, how they illuminated the black surfaces around me, and their transient beauty. Joyful moments rarely linger long in our life. We must enjoy them now.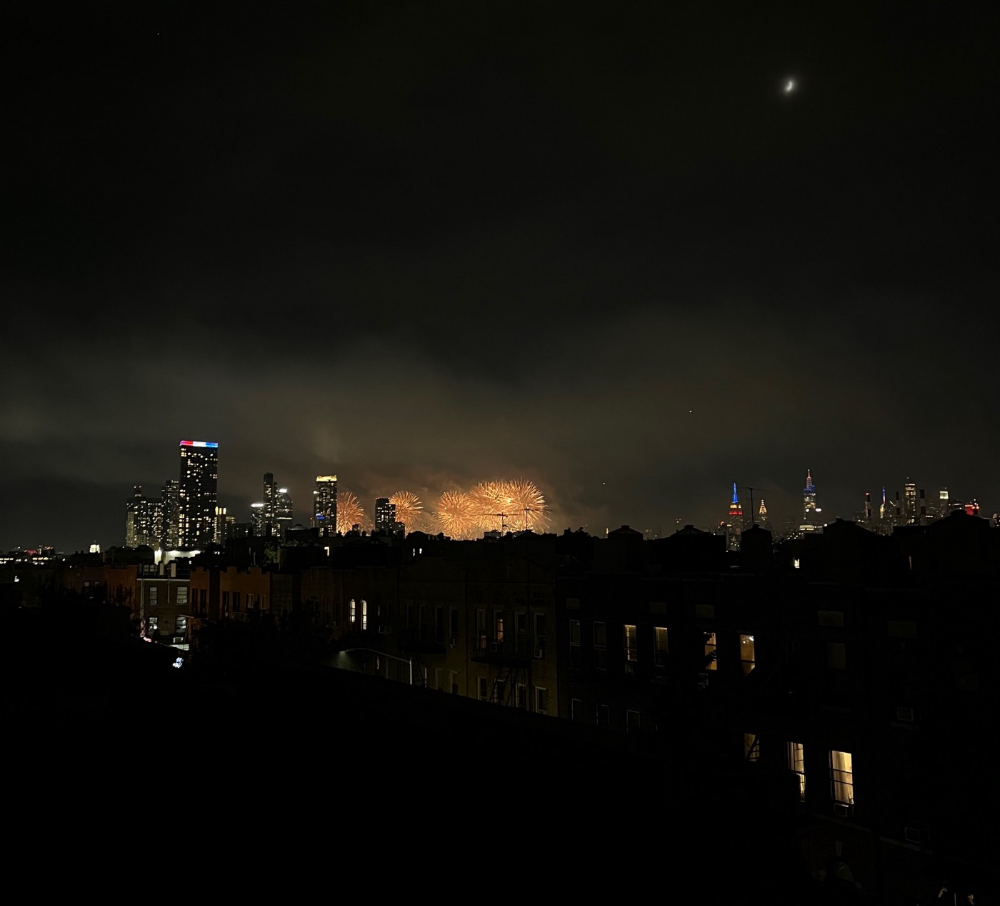 Several roofs away, my neighbors gathered. Happy 4th! I heard a woman yell. Why is this godforsaken country so happy? Instead of being rude, I replied. I didn't tell them I had monkeypox. I thought that would kill the mood.
By the time I went to the hospital the next day to get my lesions swabbed, wearing long sleeves, pants, and a mask, they looked like this:
I had 30 lesions on my arms, hands, stomach, back, legs, buttcheeks, face, scalp, and right eyebrow. I had some in my mouth, gums, and throat. Current medical thought is that lesions on mucous membranes cause discomfort in sensitive places. Internal lesions are a new feature of this outbreak of monkeypox. Despite being unattractive, the other sores weren't unpleasant or bothersome.
I had a bacterial sti with the pox. Who knows if that would've created symptoms (often it doesn't), but different infections can happen at once. My care team remembered that having a sti doesn't exclude out monkeypox. doxycycline rocks!
The coworker who introduced me to testing also offered me his home. We share a restroom, and monkeypox can be spread through surfaces. (Being a dna virus gives it environmental hardiness that rna viruses like sars-cov-2 lack.) I disinfected our bathroom after every usage, but I was apprehensive. My friend's place has a guest room and second bathroom, so no cross-contamination. It was the ideal monkeypox isolation environment, so I accepted his offer and am writing this piece there. I don't know what I would have done without his hospitality and attention.
The next day, I started tecovirimat, or tpoxx, for 14 days. Smallpox has been eradicated worldwide since the 1980s but remains a bioterrorism concern. Tecovirimat has a unique, orthopoxvirus-specific method of action, which reduces side effects to headache and nausea. It hasn't been used in many people, therefore the cdc is encouraging patients who take it for monkeypox to track their disease and symptoms.

Tpoxx's oral absorption requires a fatty meal. The hospital ordered me to take the medication after a 600-calorie, 25-gram-fat meal every 12 hours. The coordinator joked, "Don't diet for the next two weeks." I wanted to get peanut butter delivered, but jif is recalling their supply due to salmonella. Please give pathogens a break. I got almond butter.
Tpoxx study enrollment was documented. After signing consent documents, my lesions were photographed and measured during a complete physical exam. I got bloodwork to assess my health. My medication delivery was precise; every step must be accounted for. I got a two-week supply and started taking it that night. I rewarded myself with McDonald's. I'd been hungry for a week. I was also prescribed ketorolac (aka toradol), a stronger ibuprofen, for my discomfort.
I thought tpoxx was a wonder medicine by day two of treatment. Early lesions looked like this.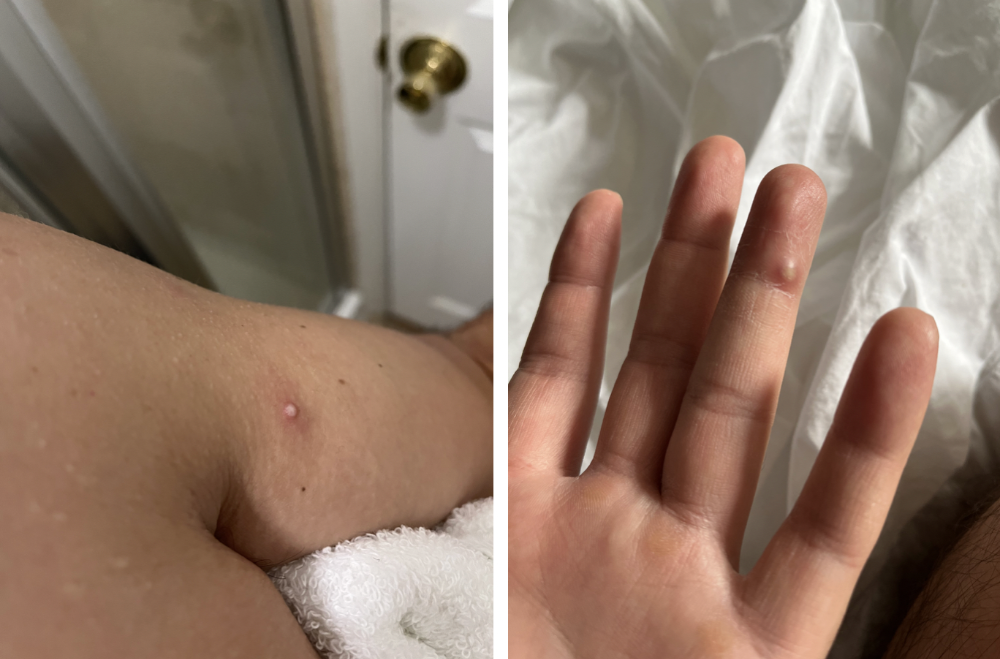 however, They vanished. The three largest lesions on my back flattened and practically disappeared into my skin. Some pustular lesions were diminishing. Tpoxx+toradol has helped me sleep, focus, and feel human again. I'm down to twice-daily baths and feeling hungrier than ever in this illness. On day five of tpoxx, some of the lesions look like this: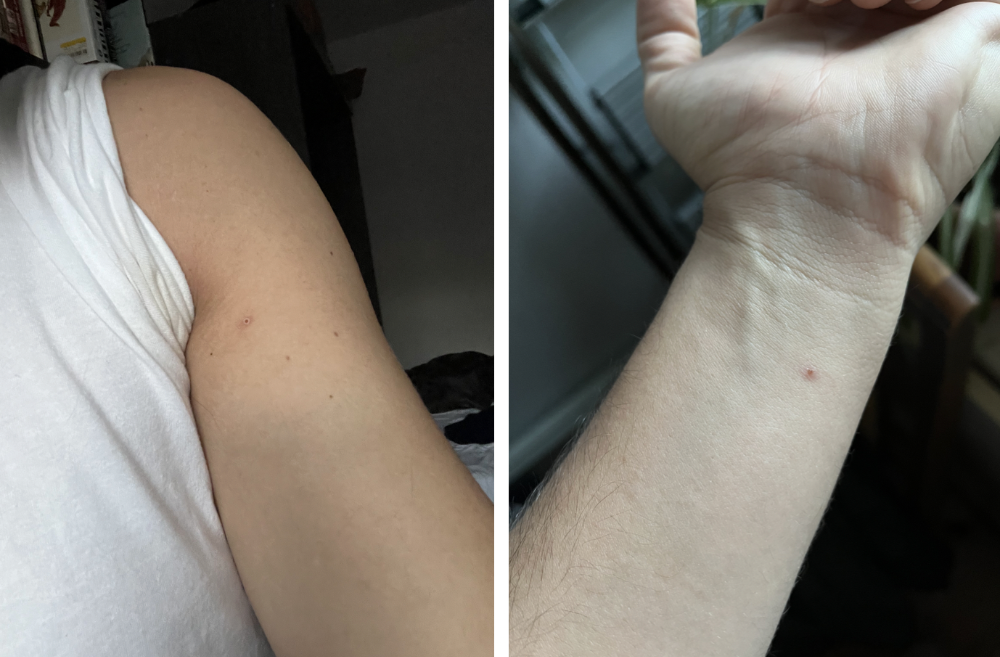 I have a ways to go. We must believe I'll be contagious until the last of my patches scabs over, falls off, and sprouts new skin. There's no way to tell. After a week and a half of tremendous pain and psychological stress, any news is good news. I'm grateful for my slow but steady development.
Part 2 of the rant.
Being close to yet not in the medical world is interesting. It lets me know a lot about it without being persuaded by my involvement. Doctors identify and treat patients using a tool called differential diagnosis.
A doctor interviews a patient to learn about them and their symptoms. More is better. Doctors may ask, "Have you traveled recently?" sex life? Have pets? preferred streaming service? (No, really. (Hbomax is right.) After the inquisition, the doctor will complete a body exam ranging from looking in your eyes, ears, and throat to a thorough physical.
After collecting data, the doctor makes a mental (or physical) inventory of all the conceivable illnesses that could cause or explain the patient's symptoms. Differential diagnosis list. After establishing the differential, the clinician can eliminate options. The doctor will usually conduct nucleic acid tests on swab samples or bloodwork to learn more. This helps eliminate conditions from the differential or boosts a condition's likelihood. In an ideal circumstance, the doctor can eliminate all but one reason of your symptoms, leaving your formal diagnosis. Once diagnosed, treatment can begin. yay! Love medicine.
My symptoms two weeks ago did not suggest monkeypox. Fever, pains, weariness, and swollen lymph nodes are caused by several things. My scandalous symptoms weren't linked to common ones. My instance shows the importance of diversity and representation in healthcare. My doctor isn't gay, but he provides culturally sensitive care. I'd heard about monkeypox as a gay man in New York. I was hyper-aware of it and had heard of friends of friends who had contracted it the week before, even though the official case count in the US was 40. My physicians weren't concerned, but I was. How would it appear on his mental differential if it wasn't on his radar? Mental differential rhymes! I'll trademark it to prevent theft. differential!
I was in a rare position to recognize my condition and advocate for myself. I study infections. I'd spent months researching monkeypox. I work at a university where I rub shoulders with some of the country's greatest doctors. I'm a gay dude who follows nyc queer social networks online. All of these variables positioned me to think, "Maybe this is monkeypox," and to explain why.
This outbreak is another example of privilege at work. The brokenness of our healthcare system is once again exposed by the inequities produced by the vaccination rollout and the existence of people like myself who can pull strings owing to their line of work. I can't cure this situation on my own, but I can be a strong voice demanding the government do a better job addressing the outbreak and giving resources and advice to everyone I can.
lgbtqia+ community members' support has always impressed me in new york. The queer community has watched out for me and supported me in ways I never dreamed were possible.
Queer individuals are there for each other when societal structures fail. People went to the internet on the first day of the vaccine rollout to share appointment information and the vaccine clinic's message. Twitter timelines were more effective than marketing campaigns. Contrary to widespread anti-vaccine sentiment, the LGBT community was eager to protect themselves. Smallpox vaccination? sure. gimme. whether I'm safe. I credit the community's sex positivity. Many people are used to talking about STDs, so there's a reduced barrier to saying, "I think I have something, you should be on the watch too," and taking steps to protect our health.
Once I got monkeypox, I posted on Twitter and Instagram. Besides fueling my main character syndrome, I felt like I wasn't alone. My dc-based friend had monkeypox within hours. He told me about his experience and gave me ideas for managing the discomfort. I can't imagine life without him.
My buddy and colleague organized my medical care and let me remain in his home. His and his husband's friendliness and attention made a world of difference in my recovery. All of my friends and family who helped me, whether by venmo, doordash, or moral support, made me feel cared about. I don't deserve the amazing people in my life.
Finally, I think of everyone who commented on my social media posts regarding my trip. Friends from all sectors of my life and all sexualities have written me well wishes and complimented me for my vulnerability, but I feel the most gravitas from fellow lgbtq+ persons. They're learning to spot. They're learning where to go ill. They're learning self-advocacy. I'm another link in our network of caretaking. I've been cared for, therefore I want to do the same. Community and knowledge are powerful.
You're probably wondering where the diatribe is. You may believe he's gushing about his loved ones, and you'd be right. I say that just because the queer community can take care of itself doesn't mean we should.
Even when caused by the same pathogen, comparing health crises is risky. Aids is unlike covid-19 or monkeypox, yet all were caused by poorly understood viruses. The lgbtq+ community has a history of self-medicating. Queer people (and their supporters) have led the charge to protect themselves throughout history when the government refused. Surreal to experience this in real time.
First, vaccination access is a government failure. The strategic national stockpile contains tens of thousands of doses of jynneos, the newest fda-approved smallpox vaccine, and millions of doses of acam2000, an older vaccine for immunocompetent populations. Despite being a monkeypox hotspot and international crossroads, new york has only received 7,000 doses of the jynneos vaccine. Vaccine appointments are booked within minutes. It's showing Hunger Games, which bothers me.
Second, I think the government failed to recognize the severity of the european monkeypox outbreak. We saw abroad reports in may, but the first vaccines weren't available until june. Why was I a 26-year-old pharmacology grad student, able to see a monkeypox problem in europe but not the u.s. public health agency? Or was there too much bureaucracy and politicking, delaying action?
Lack of testing infrastructure for a known virus with vaccinations and therapies is appalling. More testing would have helped understand the problem's breadth. Many homosexual guys, including myself, didn't behave like monkeypox was a significant threat because there were only a dozen instances across the country. Our underestimating of the issue, spurred by a story of few infections, was huge.
Public health officials' response to infectious diseases frustrates me. A wait-and-see approach to infectious diseases is unsatisfactory. Before a sick person is recognized, they've exposed and maybe contaminated numerous others. Vaccinating susceptible populations before a disease becomes entrenched prevents disease. CDC might operate this way. When it was easier, they didn't control or prevent monkeypox. We'll learn when. Sometimes I fear never. Emerging viral infections are a menace in the era of climate change and globalization, and I fear our government will repeat the same mistakes. I don't work at the cdc, thus I have no idea what they do. As a scientist, a homosexual guy, and a citizen of this country, I feel confident declaring that the cdc has not done enough about monkeypox. Will they do enough about monkeypox? The strategic national stockpile can respond to a bioterrorism disaster in 12 hours. I'm skeptical following this outbreak.
It's simple to criticize the cdc, but they're not to blame. Underfunding public health services, especially the cdc, is another way our government fails to safeguard its citizens. I may gripe about the vaccination rollout all I want, but local health departments are doing their best with limited resources. They may not have enough workers to keep up with demand and run a contact-tracing program. Since my orthopoxvirus test is still negative, the doh hasn't asked about my close contacts. By then, my illness will be two weeks old, too long to do anything productive. Not their fault. They're functioning in a broken system that's underfunded for the work it does.
*Update, 7/11: I have orthopoxvirus.
Monkeypox is slow, so i've had time to contemplate. Now that I'm better, I'm angry. furious and sad I want to help. I wish to spare others my pain. This was preventable and solvable, I hope. HOW?
Third, the duty.
Family, especially selected family, helps each other. So many people have helped me throughout this difficult time. How can I give back? I have ideas.
1. Education. I've already started doing this by writing incredibly detailed posts on Instagram about my physical sickness and my thoughts on the entire scandal. via tweets. by producing this essay. I'll keep doing it even if people start to resent me! It's crucial! On my Instagram profile (@kyleplanckton), you may discover a story highlight with links to all of my bizarre yet educational posts.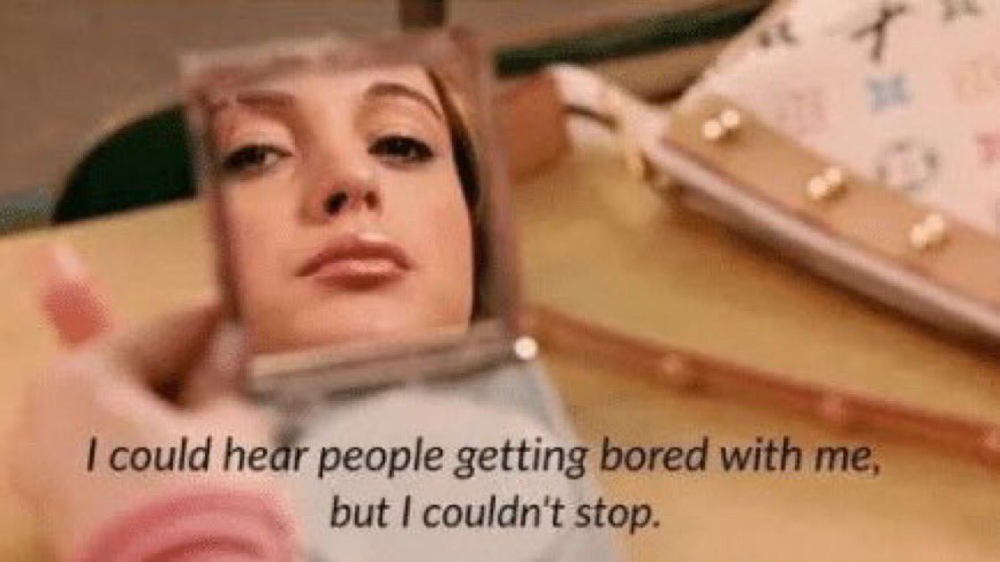 2. Resources. I've forwarded the contact information for my institution's infectious diseases clinic to several folks who will hopefully be able to get tpoxx under the expanded use policy. Through my social networks, I've learned of similar institutions. I've also shared crowdsourced resources about symptom relief and vaccine appointment availability on social media. DM me or see my Instagram highlight for more.
3. Community action. During my illness, my friends' willingness to aid me has meant the most. It was nice to know I had folks on my side. One of my pals (thanks, kenny) snagged me a mcgriddle this morning when seamless canceled my order. This scenario has me thinking about methods to help people with monkeypox isolation. A two-week isolation period is financially damaging for many hourly workers. Certain governments required paid sick leave for covid-19 to allow employees to recover and prevent spread. No comparable program exists for monkeypox, and none seems to be planned shortly.
I want to aid monkeypox patients in severe financial conditions. I'm willing to pick up and bring groceries or fund meals/expenses for sick neighbors. I've seen several GoFundMe accounts, but I wish there was a centralized mechanism to link those in need with those who can help. Please contact me if you have expertise with mutual aid organizations. I hope we can start this shortly.
4. lobbying. Personal narratives are powerful. My narrative is only one, but I think it's compelling. Over the next day or so, i'll write to local, state, and federal officials about monkeypox. I wanted a vaccine but couldn't acquire one, and I feel tpoxx helped my disease. As a pharmacologist-in-training, I believe collecting data on a novel medicine is important, and there are ethical problems when making a drug with limited patient data broadly available. Many folks I know can't receive tpoxx due of red tape and a lack of contacts. People shouldn't have to go to an ivy league hospital to obtain the greatest care. Based on my experience and other people's tales, I believe tpoxx can drastically lessen monkeypox patients' pain and potentially curb transmission chains if administered early enough. This outbreak is manageable. It's not too late if we use all the instruments we have (diagnostic, vaccine, treatment).
*UPDATE 7/15: I submitted the following letter to Chuck Schumer and Kirsten Gillibrand. I've addressed identical letters to local, state, and federal officials, including the CDC and HHS.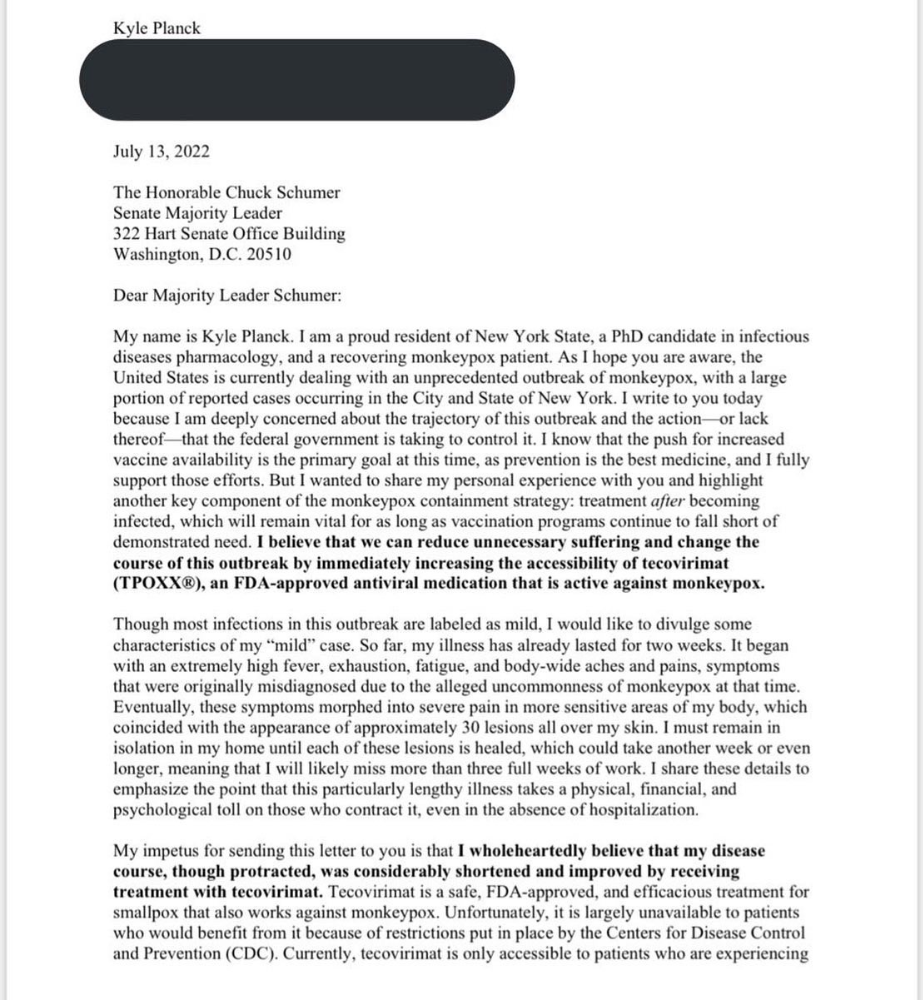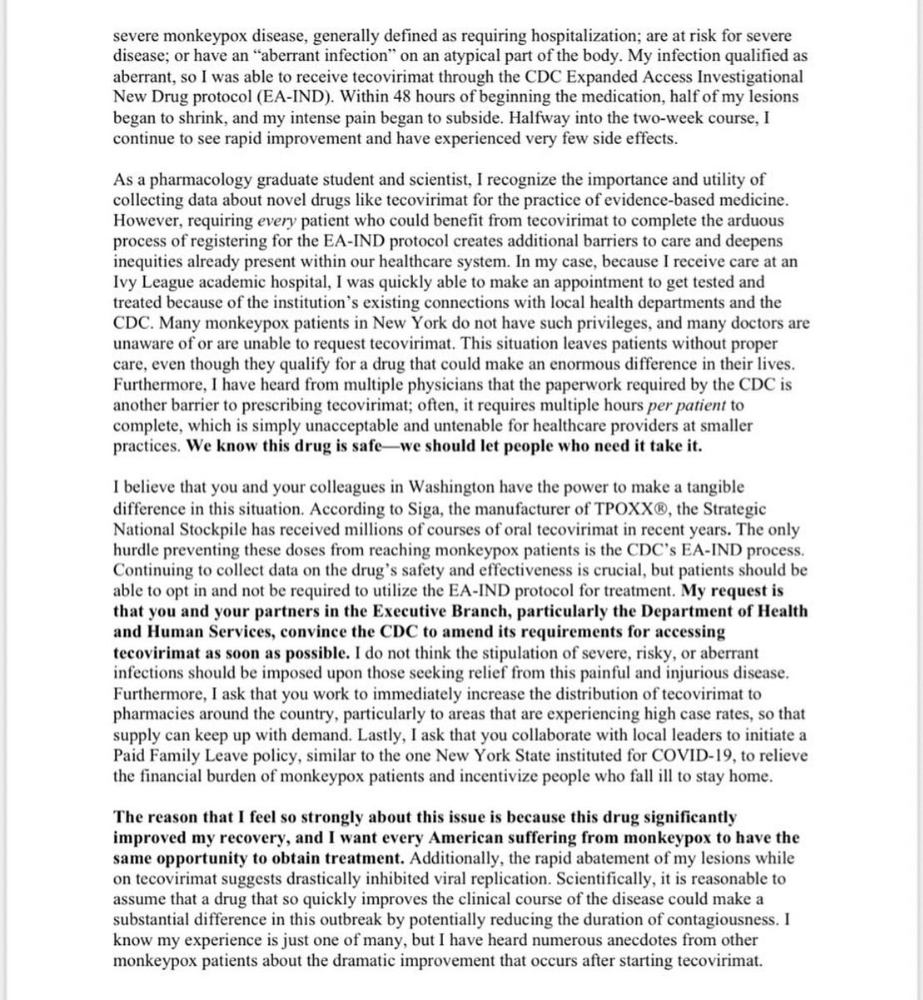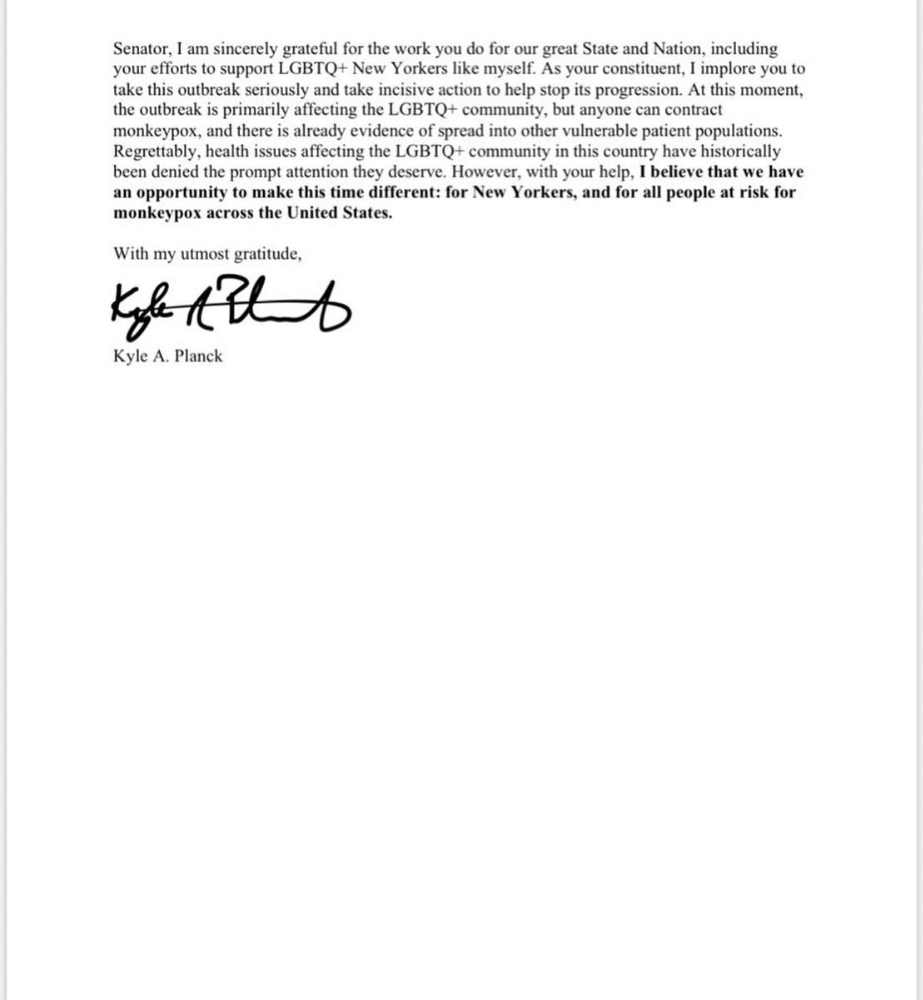 I hope to join RESPND-MI, an LGBTQ+ community-led assessment of monkeypox symptoms and networks in NYC. Visit their website to learn more and give to this community-based charity.
How I got monkeypox is a mystery. I received it through a pride physical interaction, but i'm not sure which one. This outbreak will expand unless leaders act quickly. Until then, I'll keep educating and connecting people to care in my neighborhood.
Despite my misgivings, I see some optimism. Health department social media efforts are underway. During the outbreak, the CDC provided nonjudgmental suggestions for safer social and sexual activity. There's additional information regarding the disease course online, including how to request tpoxx for sufferers. These materials can help people advocate for themselves if they're sick. Importantly, homosexual guys are listening when they discuss about monkeypox online and irl. Learners They're serious.
The government has a terrible track record with lgtbq+ health issues, and they're not off to a good start this time. I hope this time will be better. If I can aid even one individual, I'll do so.
Thanks for reading, supporting me, and spreading awareness about the 2022 monkeypox outbreak. My dms are accessible if you want info, resources, queries, or to chat.
y'all well
kyle
My friend worked in a startup scam that preys on slothful individuals.
He explained everything.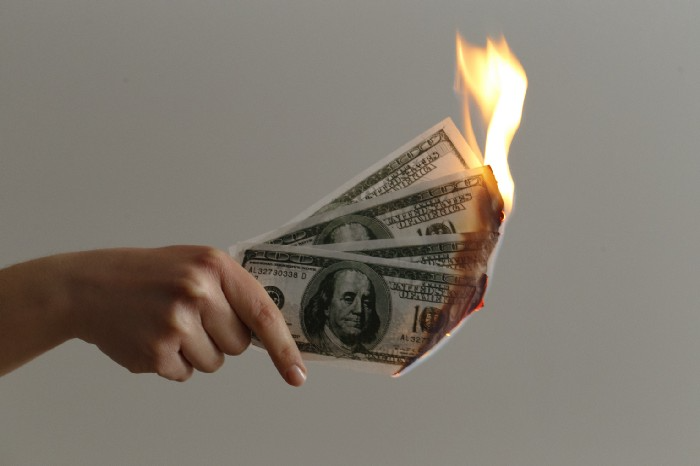 A drinking buddy confessed. Alexander. He says he works at a startup based on a scam, which appears too clever to be a lie.
Alexander (assuming he developed the story) or the startup's creator must have been a genius.
This is the story of an Internet scam that targets older individuals and generates tens of millions of dollars annually.
The business sells authentic things at 10% of their market value. This firm cannot be lucrative, but the entrepreneur has a plan: monthly subscriptions to a worthless service.
The firm can then charge the customer's credit card to settle the gap. The buyer must subscribe without knowing it. What's their strategy?
How does the con operate?
Imagine a website with a split homepage. On one page, the site offers an attractive goods at a ridiculous price (from 1 euro to 10% of the product's market worth).
Same product, but with a stupid monthly subscription. Business is unsustainable. They buy overpriced products and resell them too cheaply, hoping customers will subscribe to a useless service.
No customer will want this service. So they create another illegal homepage that hides the monthly subscription offer. After an endless scroll, a box says Yes, I want to subscribe to a service that costs x dollars per month.
Unchecking the checkbox bugs. When a customer buys a product on this page, he's enrolled in a monthly subscription. Not everyone should see it because it's illegal. So what does the startup do?
A page that varies based on the sort of website visitor, a possible consumer or someone who might be watching the startup's business
Startup technicians make sure the legal page is displayed when the site is accessed normally. Typing the web address in the browser, using Google, etc. The page crashes when buying a goods, preventing the purchase.
This avoids the startup from selling a product at a loss because the buyer won't subscribe to the worthless service and charge their credit card each month.
The illegal page only appears if a customer clicks on a Google ad, indicating interest in the offer.
Alexander says that a banker, police officer, or anyone else who visits the site (maybe for control) will only see a valid and buggy site as purchases won't be possible.
The latter will go to the site in the regular method (by typing the address in the browser, using Google, etc.) and not via an online ad.
Those who visit from ads are likely already lured by the site's price. They'll be sent to an illegal page that requires a subscription.
Laziness is humanity's secret weapon. The ordinary person ignores tiny monthly credit card charges. The subscription lasts around a year before the customer sees an unexpected deduction.
After-sales service (ASS) is useful in this situation.
After-sales assistance begins when a customer notices slight changes on his credit card, usually a year later.
The customer will search Google for the direct debit reference. How he'll complain to after-sales service.
It's crucial that ASS appears in the top 4/5 Google search results. This site must be clear, and offer chat, phone, etc., he argues.
The pigeon must be comforted after waking up. The customer learns via after-sales service that he subscribed to a service while buying the product, which justifies the debits on his card.
The customer will then clarify that he didn't intend to make the direct debits. The after-sales care professional will pretend to listen to the customer's arguments and complaints, then offer to unsubscribe him for free because his predicament has affected him.
In 99% of cases, the consumer is satisfied since the after-sales support unsubscribed him for free, and he forgets the debited amounts.
The remaining 1% is split between 0.99% who are delighted to be reimbursed and 0.01%. We'll pay until they're done. The customer should be delighted, not object or complain, and keep us beneath the radar (their situation is resolved, the rest, they don't care).
It works, so we expand our thinking.
Startup has considered industrialization. Since this fraud is working, try another. Automate! So they used a site generator (only for product modifications), underpaid phone operators for after-sales service, and interns for fresh product ideas.
The company employed a data scientist. This has allowed the startup to recognize that specific customer profiles can be re-registered in the database and that it will take X months before they realize they're subscribing to a worthless service. Customers are re-subscribed to another service, then unsubscribed before realizing it.
Alexander took months to realize the deception and leave. Lawyers and others apparently threatened him and former colleagues who tried to talk about it.
The startup would have earned prizes and competed in contests. He adds they can provide evidence to any consumer group, media, police/gendarmerie, or relevant body. When I submitted my information to the FBI, I was told, "We know, we can't do much.", he says.