Why I quit a $500K job at Amazon to work for myself
I quit my 8-year Amazon job last week. I wasn't motivated to do another year despite promotions, pay, recognition, and praise.
In AWS, I built developer tools. I could have worked in that field forever.
I became an Amazon developer. Within 3.5 years, I was promoted twice to senior engineer and would have been promoted to principal engineer if I stayed. The company said I had great potential.
Over time, I became a reputed expert and leader within the company. I was respected.
First year I made $75K, last year $511K. If I stayed another two years, I could have made $1M.
Despite Amazon's reputation, my work–life balance was good. I no longer needed to prove myself and could do everything in 40 hours a week. My team worked from home once a week, and I rarely opened my laptop nights or weekends.
My coworkers were great. I had three generous, empathetic managers. I'm very grateful to everyone I worked with.
Everything was going well and getting better. My motivation to go to work each morning was declining despite my career and income growth.
Another promotion, pay raise, or big project wouldn't have boosted my motivation. Motivation was also waning. It was my freedom.
Demotivation
My motivation was high in the beginning. I worked with someone on an internal tool with little scrutiny. I had more freedom to choose how and what to work on than in recent years. Me and another person improved it, talked to users, released updates, and tested it. Whatever we wanted, we did. We did our best and were mostly self-directed.
In recent years, things have changed. My department's most important project had many stakeholders and complex goals. What I could do depended on my ability to convince others it was the best way to achieve our goals.
Amazon was always someone else's terms. The terms started out simple (keep fixing it), but became more complex over time (maximize all goals; satisfy all stakeholders). Working in a large organization imposed restrictions on how to do the work, what to do, what goals to set, and what business to pursue. This situation forced me to do things I didn't want to do.
Finding New Motivation
What would I do forever? Not something I did until I reached a milestone (an exit), but something I'd do until I'm 80. What could I do for the next 45 years that would make me excited to wake up and pay my bills? Is that too unambitious? Nope. Because I'm motivated by two things.
One is an external carrot or stick. I'm not forced to file my taxes every April, but I do because I don't want to go to jail. Or I may not like something but do it anyway because I need to pay the bills or want a nice car. Extrinsic motivation
One is internal. When there's no carrot or stick, this motivates me. This fuels hobbies. I wanted a job that was intrinsically motivated.
Is this too low-key? Extrinsic motivation isn't sustainable. Getting promoted felt good for a week, then it was over. When I hit $100K, I admired my W2 for a few days, but then it wore off. Same thing happened at $200K, $300K, $400K, and $500K. Earning $1M or $10M wouldn't change anything. I feel the same about every material reward or possession. Getting them feels good at first, but quickly fades.
Things I've done since I was a kid, when no one forced me to, don't wear off. Coding, selling my creations, charting my own path, and being honest. Why not always use my strengths and motivation? I'm lucky to live in a time when I can work independently in my field without large investments. So that's what I'm doing.
What's Next?
I'm going all-in on independence and will make a living from scratch. I won't do only what I like, but on my terms. My goal is to cover my family's expenses before my savings run out while doing something I enjoy. What more could I want from my work?
You can now follow me on Twitter as I continue to document my journey.
---
This post is a summary. Read full article here
More on Personal Growth
The nine novels that have fundamentally altered the way I view the world
I read 53 novels last year and hope to do so again.
Books are best if you love learning. You get a range of perspectives, unlike podcasts and YouTube channels where you get the same ones.
Book quality varies. I've read useless books. Most books teach me something.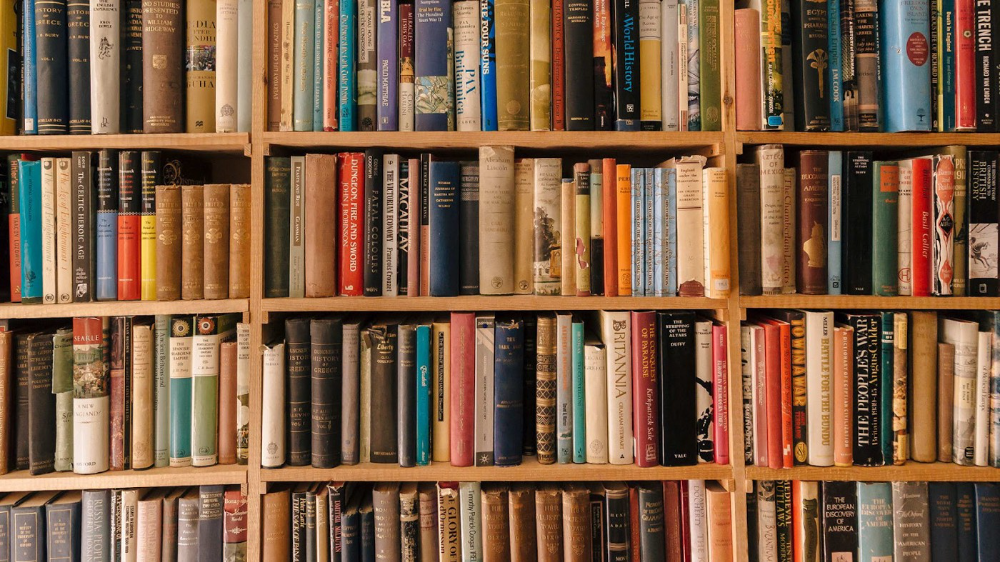 These 9 novels have changed my outlook in recent years. They've made me rethink what I believed or introduced me to a fresh perspective that changed my worldview.
You can order these books yourself. Or, read my summaries to learn what I've synthesized.
Enjoy!
Fooled By Randomness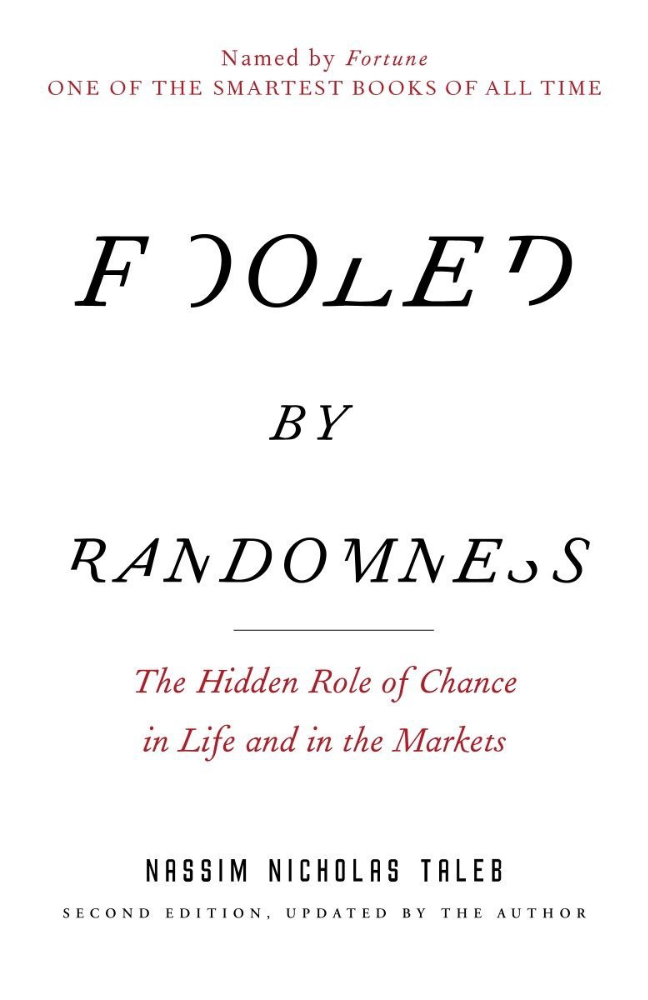 Nassim Taleb worked as a Wall Street analyst. He used options trading to bet on unlikely events like stock market crashes.
Using financial models, investors predict stock prices. The models assume constant, predictable company growth.
These models base their assumptions on historical data, so they assume the future will be like the past.
Fooled By Randomness argues that the future won't be like the past. We often see impossible market crashes like 2008's housing market collapse. The world changes too quickly to use historical data: by the time we understand how it works, it's changed.
Most people don't live to see history unfold. We think our childhood world will last forever. That goes double for stable societies like the U.S., which hasn't seen major turbulence in anyone's lifetime.
Fooled By Randomness taught me to expect the unexpected. The world is deceptive and rarely works as we expect. You can't always trust your past successes or what you've learned.
Antifragile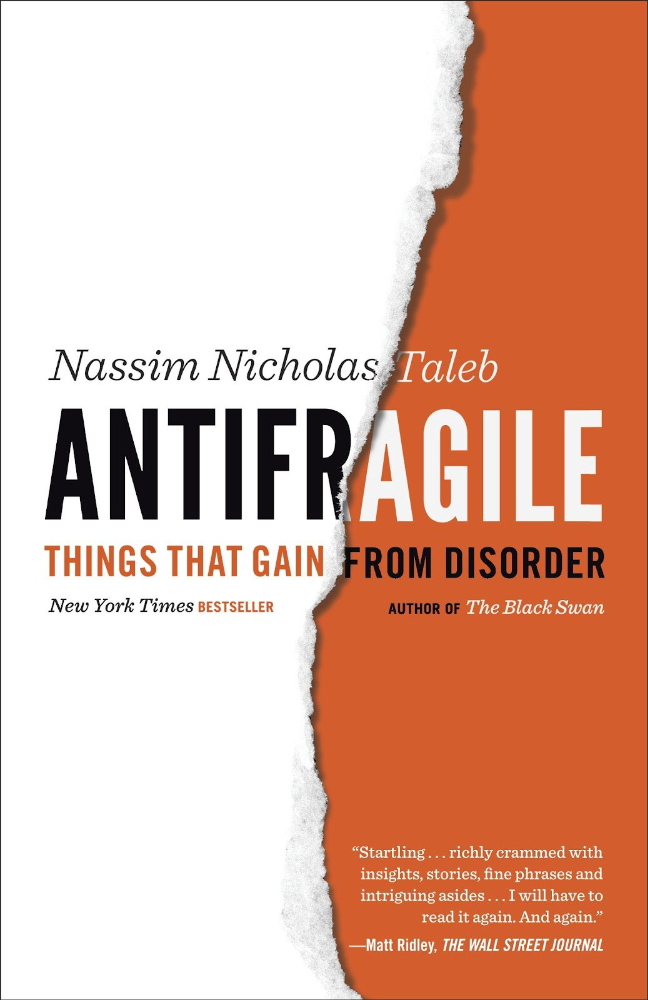 More Taleb. Some things, like the restaurant industry and the human body, improve under conditions of volatility and turbulence.
We didn't have a word for this counterintuitive concept until Taleb wrote Antifragile. The human body (which responds to some stressors, like exercise, by getting stronger) and the restaurant industry both benefit long-term from disorder (when economic turbulence happens, bad restaurants go out of business, improving the industry as a whole).
Many human systems are designed to minimize short-term variance because humans don't understand it. By eliminating short-term variation, we increase the likelihood of a major disaster.
Once, we put out every forest fire we found. Then, dead wood piled up in forests, causing catastrophic fires.
We don't like price changes, so politicians prop up markets with stimulus packages and printing money. This leads to a bigger crash later. Two years ago, we printed a ton of money for stimulus checks, and now we have double-digit inflation.
Antifragile taught me how important Plan B is. A system with one or two major weaknesses will fail. Make large systems redundant, foolproof, and change-responsive.
Reality is broken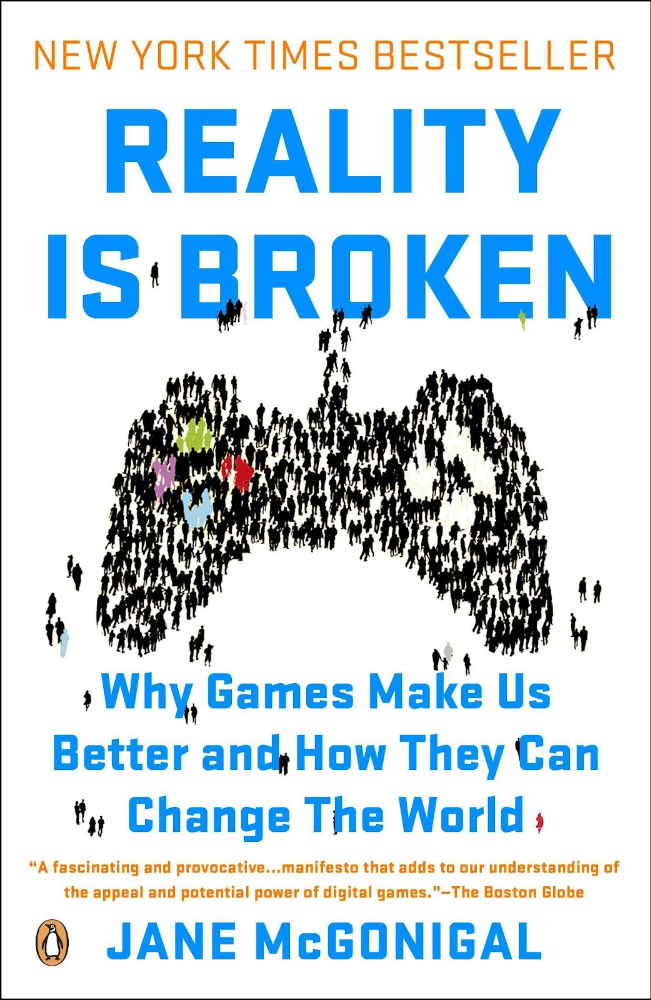 We dread work. Work is tedious. Right?
Wrong. Work gives many people purpose. People are happiest when working. (That's why some are workaholics.)
Factory work saps your soul, office work is boring, and working for a large company you don't believe in and that operates unethically isn't satisfying.
Jane McGonigal says in Reality Is Broken that meaningful work makes us happy. People love games because they simulate good work. McGonigal says work should be more fun.
Some think they'd be happy on a private island sipping cocktails all day. That's not true. Without anything to do, most people would be bored. Unemployed people are miserable. Many retirees die within 2 years, much more than expected.
Instead of complaining, find meaningful work. If you don't like your job, it's because you're in the wrong environment. Find the right setting.
The Lean Startup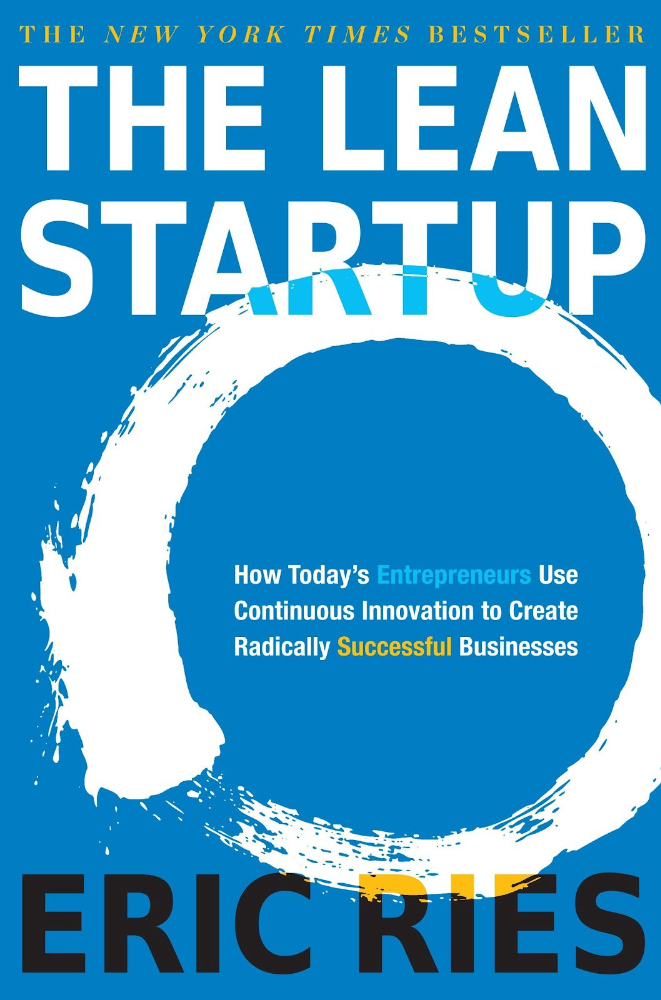 Before the airplane was invented, Harvard scientists researched flying machines. Who knew two North Carolina weirdos would beat them?
The Wright Brothers' plane design was key. Harvard researchers were mostly theoretical, designing an airplane on paper and trying to make it fly in theory. They'd build it, test it, and it wouldn't fly.
The Wright Brothers were different. They'd build a cheap plane, test it, and it'd crash. Then they'd learn from their mistakes, build another plane, and it'd crash.
They repeated this until they fixed all the problems and one of their planes stayed aloft.
Mistakes are considered bad. On the African savannah, one mistake meant death. Even today, if you make a costly mistake at work, you'll be fired as a scapegoat. Most people avoid failing.
In reality, making mistakes is the best way to learn.
Eric Reis offers an unintuitive recipe in The Lean Startup: come up with a hypothesis, test it, and fail. Then, try again with a new hypothesis. Keep trying, learning from each failure.
This is a great startup strategy. Startups are new businesses. Startups face uncertainty. Run lots of low-cost experiments to fail, learn, and succeed.
Don't fear failing. Low-cost failure is good because you learn more from it than you lose. As long as your worst-case scenario is acceptable, risk-taking is good.
The Sovereign Individual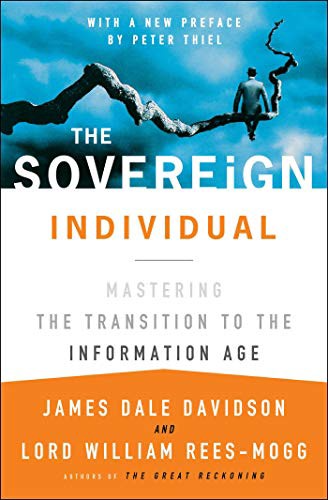 Today, nation-states rule the world. The UN recognizes 195 countries, and they claim almost all land outside of Antarctica.
We agree. For the past 2,000 years, much of the world's territory was ungoverned.
Why today? Because technology has created incentives for nation-states for most of the past 500 years. The logic of violence favors nation-states, according to James Dale Davidson, author of the Sovereign Individual. Governments have a lot to gain by conquering as much territory as possible, so they do.
Not always. During the Dark Ages, Europe was fragmented and had few central governments. Partly because of armor. With armor, a sword, and a horse, you couldn't be stopped. Large states were hard to form because they rely on the threat of violence.
When gunpowder became popular in Europe, violence changed. In a world with guns, assembling large armies and conquest are cheaper.
James Dale Davidson says the internet will make nation-states obsolete. Most of the world's wealth will be online and in people's heads, making capital mobile.
Nation-states rely on predatory taxation of the rich to fund large militaries and welfare programs.
When capital is mobile, people can live anywhere in the world, Davidson says, making predatory taxation impossible. They're not bound by their job, land, or factory location. Wherever they're treated best.
Davidson says that over the next century, nation-states will collapse because they won't have enough money to operate as they do now. He imagines a world of small city-states, like Italy before 1900. (or Singapore today).
We've already seen some movement toward a more Sovereign Individual-like world. The pandemic proved large-scale remote work is possible, freeing workers from their location. Many cities and countries offer remote workers incentives to relocate.
Many Western businesspeople live in tax havens, and more people are renouncing their US citizenship due to high taxes. Increasing globalization has led to poor economic conditions and resentment among average people in the West, which is why politicians like Trump and Sanders rose to popularity with angry rhetoric, even though Obama rose to popularity with a more hopeful message.
The Sovereign Individual convinced me that the future will be different than Nassim Taleb's. Large countries like the U.S. will likely lose influence in the coming decades, while Portugal, Singapore, and Turkey will rise. If the trend toward less freedom continues, people may flee the West en masse.
So a traditional life of college, a big firm job, hard work, and corporate advancement may not be wise. Young people should learn as much as possible and develop flexible skills to adapt to the future.
Sapiens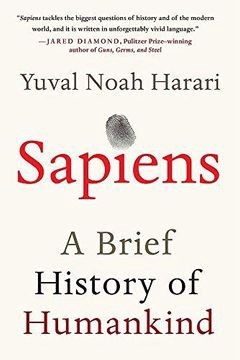 Sapiens is a history of humanity, from proto-humans in Ethiopia to our internet society today, with some future speculation.
Sapiens views humans (and Homo sapiens) as a unique species on Earth. We were animals 100,000 years ago. We're slowly becoming gods, able to affect the climate, travel to every corner of the Earth (and the Moon), build weapons that can kill us all, and wipe out thousands of species.
Sapiens examines what makes Homo sapiens unique. Humans can believe in myths like religion, money, and human-made entities like countries and LLCs.
These myths facilitate large-scale cooperation. Ants from the same colony can cooperate. Any two humans can trade, though. Even if they're not genetically related, large groups can bond over religion and nationality.
Combine that with intelligence, and you have a species capable of amazing feats.
Sapiens may make your head explode because it looks at the world without presupposing values, unlike most books. It questions things that aren't usually questioned and says provocative things.
It also shows how human history works. It may help you understand and predict the world. Maybe.
The 4-hour Workweek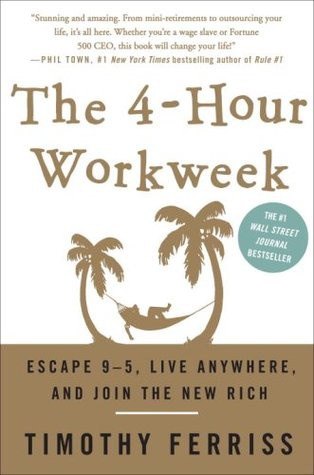 Things can be done better.
Tradition, laziness, bad bosses, or incentive structures cause complacency. If you're willing to make changes and not settle for the status quo, you can do whatever you do better and achieve more in less time.
The Four-Hour Work Week advocates this. Tim Ferriss explains how he made more sales in 2 hours than his 8-hour-a-day colleagues.
By firing 2 of his most annoying customers and empowering his customer service reps to make more decisions, he was able to leave his business and travel to Europe.
Ferriss shows how to escape your 9-to-5, outsource your life, develop a business that feeds you with little time, and go on mini-retirement adventures abroad.
Don't accept the status quo. Instead, level up. Find a way to improve your results. And try new things.
Why Nations Fail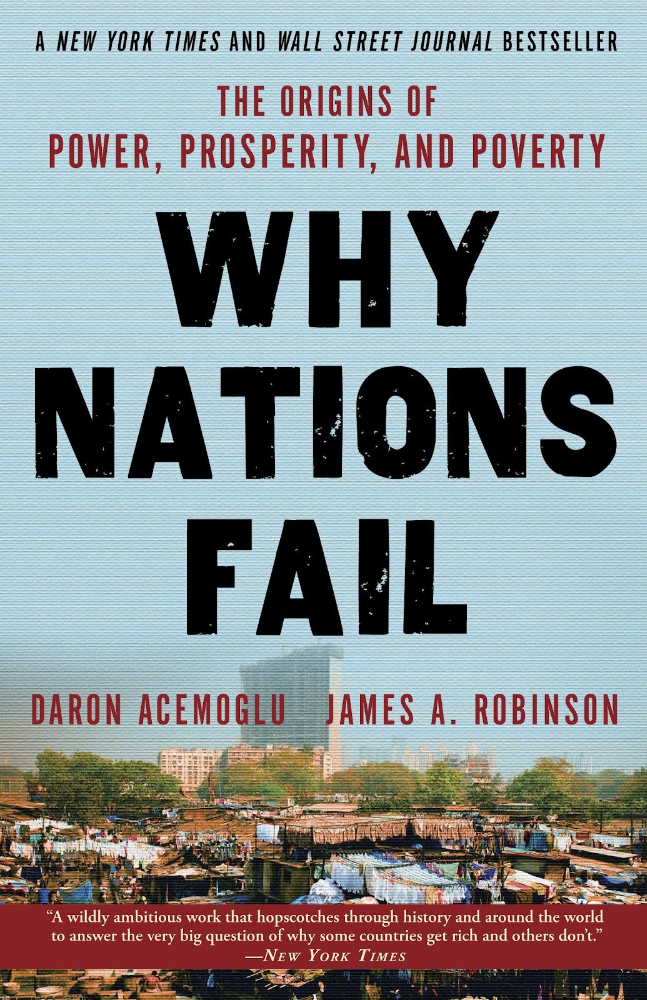 Nogales, Arizona and Mexico were once one town. The US/Mexico border was arbitrarily drawn.
Both towns have similar cultures and populations. Nogales, Arizona is well-developed and has a high standard of living. Nogales, Mexico is underdeveloped and has a low standard of living. Whoa!
Why Nations Fail explains how government-created institutions affect country development. Strong property rights, capitalism, and non-corrupt governments promote development. Countries without capitalism, strong property rights, or corrupt governments don't develop.
Successful countries must also embrace creative destruction. They must offer ordinary citizens a way to improve their lot by creating value for others, not reducing them to slaves, serfs, or peasants. Authors say that ordinary people could get rich on trading expeditions in 11th-century Venice.
East and West Germany and North and South Korea have different economies because their citizens are motivated differently. It explains why Chile, China, and Singapore grow so quickly after becoming market economies.
People have spent a lot of money on third-world poverty. According to Why Nations Fail, education and infrastructure aren't the answer. Developing nations must adopt free-market economic policies.
Elon Musk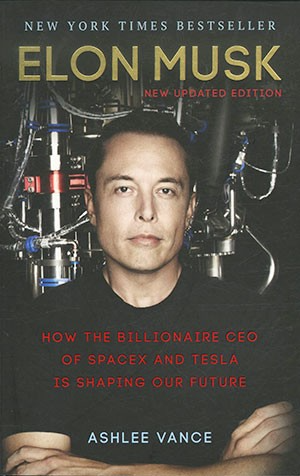 Elon Musk is the world's richest man, but that's not a good way to describe him. Elon Musk is the world's richest man, which is like calling Steve Jobs a turtleneck-wearer or Benjamin Franklin a printer.
Elon Musk does cool sci-fi stuff to help humanity avoid existential threats.
Oil will run out. We've delayed this by developing better extraction methods. We only have so much nonrenewable oil.
Our society is doomed if it depends on oil. Elon Musk invested heavily in Tesla and SolarCity to speed the shift to renewable energy.
Musk worries about AI: we'll build machines smarter than us. We won't be able to stop these machines if something goes wrong, just like cows can't fight humans. Neuralink: we need to be smarter to compete with AI when the time comes.
If Earth becomes uninhabitable, we need a backup plan. Asteroid or nuclear war could strike Earth at any moment. We may not have much time to react if it happens in a few days. We must build a new civilization while times are good and resources are plentiful.
Short-term problems dominate our politics, but long-term issues are more important. Long-term problems can cause mass casualties and homelessness. Musk demonstrates how to think long-term.
The main reason people are impressed by Elon Musk, and why Ashlee Vances' biography influenced me so much, is that he does impossible things.
Electric cars were once considered unprofitable, but Tesla has made them mainstream. SpaceX is the world's largest private space company.
People lack imagination and dismiss ununderstood ideas as impossible. Humanity is about pushing limits. Don't worry if your dreams seem impossible. Try it.
Thanks for reading.
Teronie Donalson
3 months ago
The best financial advice I've ever received and how you can use it.
Taking great financial advice is key to financial success.
A wealthy man told me to INVEST MY MONEY when I was young.
As I entered Starbucks, an older man was leaving. I noticed his watch and expensive-looking shirt, not like the guy in the photo, but one made of fine fabric like vicuna wool, which can only be shorn every two to three years. His Bentley confirmed my suspicions about his wealth.
This guy looked like James Bond, so I asked him how to get rich like him.
"Drug dealer?" he laughed.
Whether he was telling the truth, I'll never know, and I didn't want to be an accessory, but he quickly added, "Kid, invest your money; it will do wonders." He left.
When he told me to invest, he didn't say what. Later, I realized the investment game has so many levels that even if he drew me a blueprint, I wouldn't understand it.
The best advice I received was to invest my earnings. I must decide where to invest.
I'll preface by saying I'm not a financial advisor or Your financial advisor, but I'll share what I've learned from books, links, and sources. The rest is up to you.
Basically:
Invest your Money
Money is money, whether you call it cake, dough, moolah, benjamins, paper, bread, etc.
If you're lucky, you can buy one of the gold shirts in the photo.
Investing your money today means putting it towards anything that could be profitable.
According to the website Investopedia:
"Investing is allocating money to generate income or profit."
You can invest in a business, real estate, or a skill that will pay off later.
Everyone has different goals and wants at different stages of life, so investing varies.
He was probably a sugar daddy with his Bentley, nice shirt, and Rolex.
In my twenties, I started making "good" money; now, in my forties, with a family and three kids, I'm building a legacy for my grandkids.

"It's not how much money you make, but how much money you keep, how hard it works for you, and how many generations you keep it for." — Robert Kiyosaki.
Money isn't evil, but lack of it is.
Financial stress is a major source of problems, according to studies. 
Being broke hurts, especially if you want to provide for your family or do things.
"An investment in knowledge pays the best interest." — Benjamin Franklin.
Investing in knowledge is invaluable. Before investing, do your homework.
You probably didn't learn about investing when you were young, like I didn't. My parents were in survival mode, making investing difficult.
In my 20s, I worked in banking to better understand money.
---
So, why invest?
Growth requires investment.
Investing puts money to work and can build wealth. Your money may outpace inflation with smart investing. Compounding and the risk-return tradeoff boost investment growth.
Investing your money means you won't have to work forever — unless you want to.
Two common ways to make money are;
-working hard,

and

-interest or capital gains from investments.
Capital gains can help you invest.
"How many millionaires do you know who have become wealthy by investing in savings accounts? I rest my case." — Robert G. Allen
If you keep your money in a savings account, you'll earn less than 2% interest at best; the bank makes money by loaning it out.
Savings accounts are a safe bet, but the low-interest rates limit your gains.
Don't skip it. An emergency fund should be in a savings account, not the market.
Other reasons to invest:
Investing can generate regular income.
If you own rental properties, the tenant's rent will add to your cash flow.
Daily, weekly, or monthly rentals (think Airbnb) generate higher returns year-round.
Capital gains are taxed less than earned income if you own dividend-paying or appreciating stock.
Time is on your side
"Compound interest is the eighth wonder of the world. He who understands it, earns it; he who doesn't — pays it." — Albert Einstein
Historical data shows that young investors outperform older investors. So you can use compound interest over decades instead of investing at 45 and having less time to earn.
If I had taken that man's advice and invested in my twenties, I would have made a decent return by my thirties. (Depending on my investments)
So for those who live a YOLO (you only live once) life, investing can't hurt.
Investing increases your knowledge.
Lessons are clearer when you're invested. Each win boosts confidence and draws attention to losses. Losing money prompts you to investigate.
Before investing, I read many financial books, but I didn't understand them until I invested.
---
Now what?
What do you invest in? Equities, mutual funds, ETFs, retirement accounts, savings, business, real estate, cryptocurrencies, marijuana, insurance, etc.
The key is to start somewhere. Know you don't know everything. You must care.
"A journey of a thousand miles must begin with a single step." — Lao Tzu.
Start simple because there's so much information. My first investment book was:
Robert Kiyosaki's "Rich Dad, Poor Dad"
This easy-to-read book made me hungry for more. This book is about the money lessons rich parents teach their children, which poor and middle-class parents neglect. The poor and middle-class work for money, while the rich let their assets work for them, says Kiyosaki.
There is so much to learn, but you gotta start somewhere.
More books:
***Wisdom
I hope I'm not suggesting that investing makes everything rosy. Remember three rules:
1. Losing money is possible.
2. Losing money is possible.
3. Losing money is possible.
You can lose money, so be careful.
Read, research, invest.
Golden rules for Investing your money
Never invest money you can't lose.

Financial freedom is possible regardless of income.

"Courage taught me that any sound investment will pay off, no matter how bad a crisis gets." Helu Carlos

"I'll tell you Wall Street's secret to wealth. When others are afraid, you're greedy. You're afraid when others are greedy. Buffett

Buy low, sell high, and have an exit strategy.

Ask experts or wealthy people for advice.

"With a good understanding of history, we can have a clear vision of the future." Helu Carlos

"It's not whether you're right or wrong, but how much money you make when you're right." Soros

"The individual investor should act as an investor, not a speculator." Graham

"It's different this time" is the most dangerous investment phrase. Templeton
Lastly,
Avoid quick-money schemes. Building wealth takes years, not months.
Start small and work your way up.
Thanks for reading!
---
This post is a summary. Read the full article here
Ideas for Samples of Retirement Letters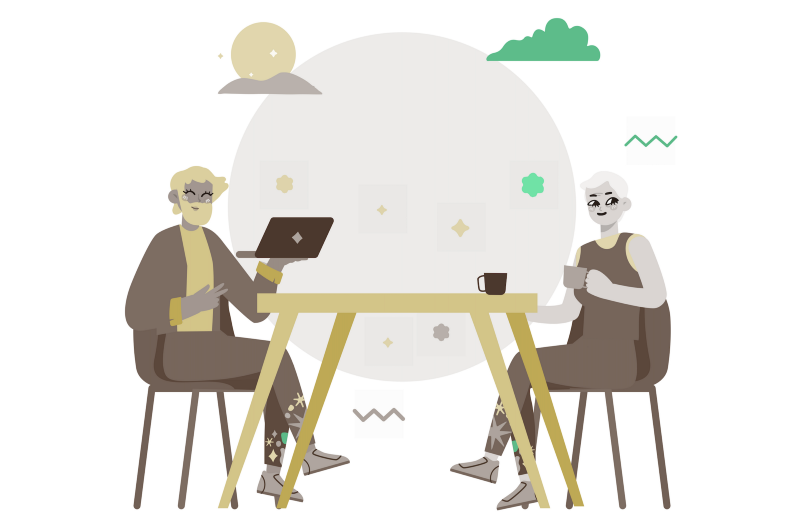 Ready to quit full-time? No worries.
Baby Boomer retirement has accelerated since COVID-19 began. In 2020, 29 million boomers retire. Over 3 million more than in 2019. 75 million Baby Boomers will retire by 2030.
First, quit your work to enjoy retirement. Leave a professional legacy. Your retirement will start well. It all starts with a retirement letter.
Retirement Letter
Retirement letters are formal resignation letters. Different from other resignation letters, these don't tell your employer you're leaving. Instead, you're quitting.
Since you're not departing over grievances or for a better position or higher income, you may usually terminate the relationship amicably. Consulting opportunities are possible.
Thank your employer for their support and give them transition information.
Resignation letters aren't merely a formality. This method handles wages, insurance, and retirement benefits.
Retirement letters often accompany verbal notices to managers. Schedule a meeting before submitting your retirement letter to discuss your plans. The letter will be stored alongside your start date, salary, and benefits in your employee file.
Retirement is typically well-planned. Employers want 6-12 months' notice.
Summary
Guidelines for Giving Retirement Notice

Components of a Successful Retirement Letter

Template for Retirement Letter

Ideas for Samples of Retirement Letters

First Example of Retirement Letter

Second Example of Retirement Letter

Third Example of Retirement Letter

Fourth Example of Retirement Letter

Fifth Example of Retirement Letter

Sixth Example of Retirement Letter

Seventh Example of Retirement Letter

Eighth Example of Retirement Letter

Ninth Example of Retirement Letter

Tenth Example of Retirement Letter

Frequently Asked Questions

1. What is a letter of retirement?

2. Why should you include a letter of retirement?

3. What information ought to be in your retirement letter?

4. Must I provide notice?

5. What is the ideal retirement age?
Guidelines for Giving Retirement Notice
While starting a new phase, you're also leaving a job you were qualified for. You have years of experience. So, it may not be easy to fill a retirement-related vacancy.
Talk to your boss in person before sending a letter. Notice is always appreciated. Properly announcing your retirement helps you and your organization transition.
How to announce retirement:
Learn about the retirement perks and policies offered by the company. The first step in figuring out whether you're eligible for retirement benefits is to research your company's retirement policy.

Don't depart without providing adequate notice. You should give the business plenty of time to replace you if you want to retire in a few months.

Help the transition by offering aid. You could be a useful resource if your replacement needs training.

Contact the appropriate parties. The original copy should go to your boss. Give a copy to HR because they will manage your 401(k), pension, and health insurance.

Investigate the option of working as a consultant or part-time. If you desire, you can continue doing some limited work for the business.

Be nice to others. Describe your achievements and appreciation. Additionally, express your gratitude for giving you the chance to work with such excellent coworkers.

Make a plan for your future move. Simply updating your employer on your goals will help you maintain a good working relationship.

Use a formal letter or email to formalize your plans. The initial step is to speak with your supervisor and HR in person, but you must also give written notice.
Components of a Successful Retirement Letter
To write a good retirement letter, keep in mind the following:
A formal salutation. Here, the voice should be deliberate, succinct, and authoritative.

Be specific about your intentions. The key idea of your retirement letter is resignation. Your decision to depart at this time should be reflected in your letter. Remember that your intention must be clear-cut.

Your deadline. This information must be in resignation letters. Laws and corporate policies may both stipulate a minimum amount of notice.

A kind voice. Your retirement letter shouldn't contain any resentments, insults, or other unpleasantness. Your letter should be a model of professionalism and grace. A straightforward thank you is a terrific approach to accomplish that.

Your ultimate goal. Chaos may start to happen as soon as you turn in your resignation letter. Your position will need to be filled. Additionally, you will have to perform your obligations up until a successor is found. Your availability during the interim period should be stated in your resignation letter.

Give us a way to reach you. Even if you aren't consulting, your company will probably get in touch with you at some point. They might send you tax documents and details on perks. By giving your contact information, you can make this process easier.
Template for Retirement Letter
Identify
Title you held
Address
Supervisor's name
Supervisor's position
Company name
HQ address
Date
[SUPERVISOR],
1.
Inform that you're retiring. Include your last day worked.
2.
Employer thanks. Mention what you're thankful for. Describe your accomplishments and successes.
3.
Helping moves things ahead. Plan your retirement. Mention your consultancy interest.
Sincerely,
[Signature]
First and last name
Phone number
Personal Email
Ideas for Samples of Retirement Letters
First Example of Retirement Letter
Martin D. Carey
123 Fleming St
Bloomfield, New Jersey 07003
(555) 555-1234
June 6th, 2022
Willie E. Coyote
President
Acme Co
321 Anvil Ave
Fairfield, New Jersey 07004
Dear Mr. Coyote,
This letter notifies Acme Co. of my retirement on August 31, 2022.
There has been no other organization that has given me that sense of belonging and purpose.
My fifteen years at the helm of the Structural Design Division have given me‌ ‌a‌ ‌strong sense‌ ‌of‌ ‌purpose. I've been fortunate to have your support, and I'll be always grateful for the opportunity you offered me.
I had a difficult time making this decision. ‌As a result of finding a small property in Arizona where we will be able to spend our remaining days together, my wife and I have decided to officially retire.
In spite of my regret at being unable to contribute to the firm we've built, I believe it is wise to move on.
My heart will always belong to Acme Co. ‌Thank you for the opportunity and best of luck in the years to come.
Sincerely,
Martin D. Carey
Second Example of Retirement Letter
Gustavo Fring
Los Pollas Hermanos
12000–12100 Coors Rd SW,
Albuquerque, New Mexico 87045
Dear Mr. Fring,
I write this letter to announce my formal retirement from Los Pollas Hermanos as manager, effective October 15.
As an employee at Los Pollas Hermanos, I appreciate all the great opportunities you have given me. ‌It has been a pleasure to work with and learn from my colleagues for the past 10 years, and I am looking forward to my next challenge.
If there is anything I can do to assist during this time, please let me know.
Sincerely,
Linda T. Crespo
Third Example of Retirement Letter
William M. Arviso
4387 Parkview Drive
Tustin, CA 92680
May 2, 2023
Tony Stark
Owner
Stark Industries
200 Industrial Avenue
Long Beach, CA 90803
Dear Tony:
I'm writing to inform you that my final day of work at Stark Industries will be May14, 2023. ‌When that time comes, I intend‌ ‌to‌ ‌retire.
As I embark on this new chapter in my life, I would like to thank you and the entire Stark Industries team for providing me with so many opportunities. ‌You have all been a pleasure to work with and I will miss you all when I retire.
I am glad to assist you with the transition in any way I can to ensure your new hire has a seamless experience. ‌All ongoing projects will be completed until my retirement date, and all key information will be handed over‌ ‌to‌ ‌the‌ ‌team.
Once again, thank you for the opportunity to be part of the Stark Industries team. ‌All the best to you and the team in the days to come.
Please do not hesitate to contact me if you require any additional information. ‌In order to finalize my retirement plans, I'll meet with HR and can provide any details that may be necessary.
Sincerely,
(Signature)
William M. Arviso
Fourth Example of Retirement Letter
Garcia, Barbara
First Street, 5432
New York City, NY 10001
(1234) (555) 123–1234
1 October 2022
Gunther
Owner
Central Perk
199 Lafayette St.
New York City, NY 10001
Mr. Gunther,
The day has finally arrived. ‌As I never imagined, I will be formally retiring from Central Perk on November 1st, 2022.
Considering how satisfied I am with my current position, this may surprise you. ‌It would be best if I retired now since my health has deteriorated, so I think this is a good time to do so.
There is no doubt that the past‌ ‌two‌ ‌decades‌ ‌have‌ ‌been‌ ‌wonderful. ‌Over the years, I have seen a small coffee shop grow into one of the city's top‌ ‌destinations.
It will be hard for me to leave this firm without wondering what more success we could have achieved. But I'm confident that you and the rest of the Central Perk team will achieve great things.
My family and I will never forget what you've done for us, and I am grateful for the chance you've given me. My house is always open to you.
Sincerely Yours
Garcia, Barbara
Fifth Example of Retirement Letter
Pat Williams
618 Spooky Place
Monstropolis, 23221
123–555–0031
pwilliams@email.com
Feb. 16, 2022
Mike Wazowski
Co-CEO
Monters, Inc.
324 Scare Road
Monstropolis
Dear Mr. Wazowski,
As a formal notice of my upcoming retirement, I am submitting this letter. ‌I will be leaving Monters, Inc. on‌ ‌April‌ ‌13.
These past 10 years as a marketing associate have provided me with many opportunities. ‌Since we started our company a decade ago, we have seen the face of harnessing screams change dramatically into harnessing laughter. ‌During my time working with this dynamic marketing team, I learned a lot about customer behavior and marketing strategies. ‌Working closely with some of our long-standing clients, such as Boo, was a particular pleasure.
I would be happy to‌ ‌assist‌ ‌with‌ ‌the‌ ‌transition‌ ‌following‌ ‌my‌ ‌retirement. ‌It would be my pleasure to assist in the hiring or training of‌ ‌my‌ ‌replacement. ‌In order to spend more time with my family, I will also be able to offer part-time consulting services.
After I retire, I plan to cash out the eight unused vacation days I've accumulated and take my pension as a lump sum.
Thank you for the opportunity to work with Monters, Inc. ‌In the years to come, I wish you all the best!
Sincerely,
Paul Williams
Sixth Example of Retirement Letter
Dear Micheal,
As In my tenure at Dunder Mifflin Paper Company, I have given everything I had. It has been an honor to work here. But‌ ‌I‌ ‌have‌ ‌decided‌ ‌to‌ ‌move on to new challenges and retire from my position — mainly bears, beets, and Battlestar Galactia.
I appreciate the opportunity to work here and learn so much. During my time at this company, I will always remember the good times and memories we shared. Wishing you all the best in the future.
Sincerely,
Dwight K. Shrute
Your signature
May 16
Seventh Example of Retirement Letter
Greetings, Bill
I am announcing my retirement from Initech, effective March 15, 2023.
Over the course of my career here, I've had the privilege of working with so many talented and inspiring people.
In 1999, when I began working as a customer service representative, we were a small organization located in a remote office park.
The fact that we now occupy a floor of the Main Street office building with over 150 employees continues to amaze me.
I am looking forward to spending more time with family and traveling the country in our RV. Although I will be sad to leave.
Please let me know if there are any extra steps I can take to facilitate this transfer.
Sincerely,
Frankin, RenitaEighth Example of Retirement Letter
Height Example of Retirement Letter
Bruce,
Please accept my resignation from Wayne Enterprises as Marketing Communications Director. My last day will be August 1, 2022.
The decision to retire has been made after much deliberation. Now that I have worked in the field for forty years, I believe it is a good time to begin completing my bucket list.
It was not easy for me to decide to leave the company. Having worked at Wayne Enterprises has been rewarding both professionally and personally. There are still a lot of memories associated with my first day as a college intern.
My intention was not to remain with such an innovative company, as you know. I was able to see the big picture with your help, however. Today, we are a force that is recognized both nationally and internationally.
In addition to your guidance, the bold, visionary leadership of our company contributed to the growth of our company.
My departure from the company coincides with a particularly hectic time. Despite my best efforts, I am unable to postpone my exit.
My position would be well served by an internal solution. I have a more than qualified marketing manager in Caroline Crown. It would be a pleasure to speak with you about this.
In case I can be of assistance during the switchover, please let me know. Contact us at (555)555–5555. As part of my responsibilities, I am responsible for making sure all work is completed to Wayne Enterprise's stringent requirements. Having the opportunity to work with you has been a pleasure. I wish you continued success with your thriving business.
Sincerely,
Cash, Cole
Marketing/Communications
Ninth Example of Retirement Letter
Norman, Jamie
2366 Hanover Street
Whitestone, NY 11357
555–555–5555
15 October 2022
Mr. Lippman
Head of Pendant Publishing
600 Madison Ave.
New York, New York
Respected Mr. Lippman,
Please accept my resignation effective‌ ‌November‌ ‌1,‌ ‌2022.
Over the course of my ten years at Pendant Publishing, I've had a great deal of fun and I'm quite grateful for all the assistance I've received.
It was a pleasure to wake up and go to work every day because of our outstanding corporate culture and the opportunities for promotion and professional advancement available to me.
While‌ ‌I am excited about retiring, I am going to miss being part of our team. ‌It's my hope that I'll be able to maintain the friendships I've formed here for a long time to come.
In case I can be of assistance prior to or following my departure, please let me know. ‌If I can assist in any way to ensure a smooth transfer to my successor, I would be delighted to do so.
Sincerely,
Signed (hard copy letter)
Norman, Jamie
Tenth Example of Retirement Letter
17 January 2023
Greg S. Jackson
Cyberdyne Systems
18144 El Camino Real,
Sunnyvale, CA
Respected Mrs. Duncan,
I‌ ‌am‌ ‌writing‌ ‌to‌ ‌inform you that I will be resigning from Cyberdyne Systems as of March 1, 2023. I'm grateful to have had this opportunity, and it was a difficult decision to make.
My development as a programmer and as a more seasoned member of the organization has been greatly assisted by your coaching.
I have been proud of Cyberdyne Systems' ethics and success throughout my 25 years at the company. Starting as a mailroom clerk and currently serving as head programmer.
The portfolios of our clients have always been handled with the greatest care by my colleagues. It is our employees and services that have made Cyberdyne Systems the success it is today.
During my tenure as head of my division, I've increased our overall productivity by 800 percent, and I expect that trend to continue after‌ ‌I‌ ‌retire.
In light of the fact that the process of replacing me may take some time, I would like to offer my assistance in any way I can.
The greatest contender for this job is Troy Ledford, my current assistant.
Also, before I leave, I would be willing to teach any partners how to use the programmer I developed to track and manage the development of Skynet.
Over the next few months, I'll be enjoying vacations with my wife as well as my granddaughter moving‌ ‌to‌ ‌college.
If Cyberdyne Systems has any openings for consultants, please let me know. ‌It has been a pleasure working with you over the last 25 years. I appreciate your concern and care.
Sincerely,
Greg S, Jackson
Questions and Answers
1. What is a letter of retirement?
Retirement letters tell your supervisor you're retiring. This informs your employer that you're departing, like a letter. A resignation letter also requests retirement benefits.
Supervisors frequently receive retirement letters and verbal resignations. Before submitting your retirement letter, meet to discuss your plans. This letter will be filed with your start date, salary, and benefits.
2. Why should you include a letter of retirement?
Your retirement letter should explain why you're leaving. When you quit, your manager and HR department usually know. Regardless, a retirement letter might help you leave on a positive tone. It ensures they have the necessary papers.
In your retirement letter, you tell the firm your plans so they can find your replacement. You may need to stay in touch with your company after sending your retirement letter until a successor is identified.
3. What information ought to be in your retirement letter?
Format it like an official letter. Include your retirement plans and retirement-specific statistics. Date may be most essential.
In some circumstances, benefits depend on when you resign and retire. A date on the letter helps HR or senior management verify when you gave notice and how long.
In addition to your usual salutation, address your letter to your manager or supervisor.
The letter's body should include your retirement date and transition arrangements. Tell them whether you plan to help with the transition or train a new employee. You may have a three-month time limit.
Tell your employer your job title, how long you've worked there, and your biggest successes. Personalize your letter by expressing gratitude for your career and outlining your retirement intentions. Finally, include your contact info.
4. Must I provide notice?
Two-week notice isn't required. Your company may require it. Some state laws contain exceptions.
Check your contract, company handbook, or HR to determine your retirement notice. Resigning may change the policy.
Regardless of your company's policy, notification is standard. Entry-level or junior jobs can be let go so the corporation can replace them.
Middle managers, high-level personnel, and specialists may take months to replace. Two weeks' notice is a courtesy. Start planning months ahead.
You can finish all jobs at that period. Prepare transition documents for coworkers and your replacement.
5. What is the ideal retirement age?
Depends on finances, state, and retirement plan. The average American retires at 62. The average retirement age is 66, according to Gallup's 2021 Economy and Personal Finance Survey.
Remember:
Before the age of 59 1/2, withdrawals from pre-tax retirement accounts, such as 401(k)s and IRAs, are subject to a penalty.

Benefits from Social Security can be accessed as early as age 62.

Medicare isn't available to you till you're 65,

Depending on the year of your birth, your Full Retirement Age (FRA) will be between 66 and 67 years old.

If you haven't taken them already, your Social Security benefits increase by 8% annually between ages 6 and 77.
You might also like
Since I'm a scientist, I oppose biohacking
Understanding your own energy depletion and restoration is how to truly optimize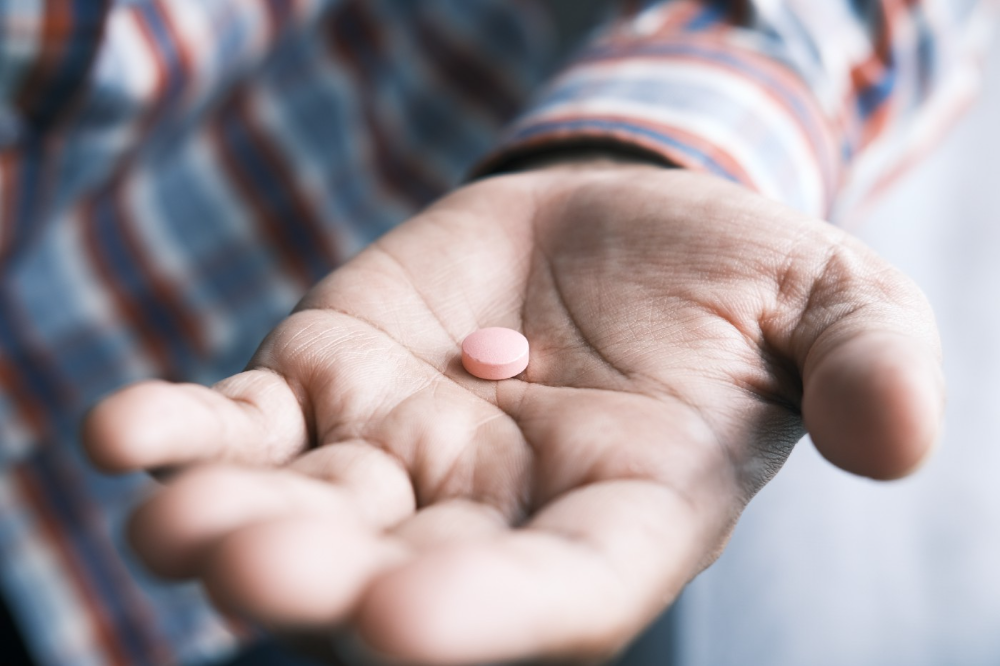 Hack has meant many bad things for centuries. In the 1800s, a hack was a meager horse used to transport goods.
Modern usage describes a butcher or ax murderer's cleaver chop. The 1980s programming boom distinguished elegant code from "hacks". Both got you to your goal, but the latter made any programmer cringe and mutter about changing the code. From this emerged the hacker trope, the friendless anti-villain living in a murky hovel lit by the computer monitor, eating junk food and breaking into databases to highlight security system failures or steal hotdog money.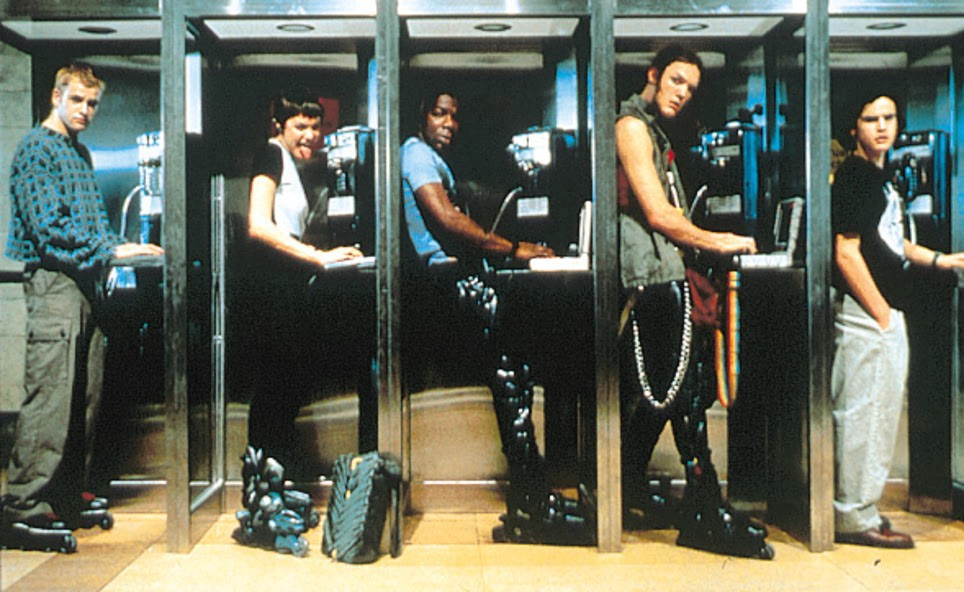 Now, start-a-billion-dollar-business-from-your-garage types have shifted their sights from app development to DIY biology, coining the term "bio-hack". This is a required keyword and meta tag for every fitness-related podcast, book, conference, app, or device.
Bio-hacking involves bypassing your body and mind's security systems to achieve a goal. Many biohackers' initial goals were reasonable, like lowering blood pressure and weight. Encouraged by their own progress, self-determination, and seemingly exquisite control of their biology, they aimed to outsmart aging and death to live 180 to 1000 years (summarized well in this vox.com article).
With this grandiose north star, the hunt for novel supplements and genetic engineering began.
Companies selling do-it-yourself biological manipulations cite lab studies in mice as proof of their safety and success in reversing age-related diseases or promoting longevity in humans (the goal changes depending on whether a company is talking to the federal government or private donors).
The FDA is slower than science, they say. Why not alter your biochemistry by buying pills online, editing your DNA with a CRISPR kit, or using a sauna delivered to your home? How about a microchip or electrical stimulator?
What could go wrong?
---
I'm not the neo-police, making citizen's arrests every time someone introduces a new plumbing gadget or extrapolates from animal research on resveratrol or catechins that we should drink more red wine or eat more chocolate. As a scientist who's spent her career asking, "Can we get better?" I've come to view bio-hacking as misguided, profit-driven, and counterproductive to its followers' goals.
We're creatures of nature. Despite all the new gadgets and bio-hacks, we still use Roman plumbing technology, and the best way to stay fit, sharp, and happy is to follow a recipe passed down since the beginning of time. Bacteria, plants, and all natural beings are rhythmic, with alternating periods of high activity and dormancy, whether measured in seconds, hours, days, or seasons. Nature repeats successful patterns.
During the Upstate, every cell in your body is naturally primed and pumped full of glycogen and ATP (your cells' energy currencies), as well as cortisol, which supports your muscles, heart, metabolism, cognitive prowess, emotional regulation, and general "get 'er done" attitude. This big energy release depletes your batteries and requires the Downstate, when your subsystems recharge at the cellular level.
Downstates are when you give your heart a break from pumping nutrient-rich blood through your body; when you give your metabolism a break from inflammation, oxidative stress, and sympathetic arousal caused by eating fast food — or just eating too fast; or when you give your mind a chance to wander, think bigger thoughts, and come up with new creative solutions. When you're responding to notifications, emails, and fires, you can't relax.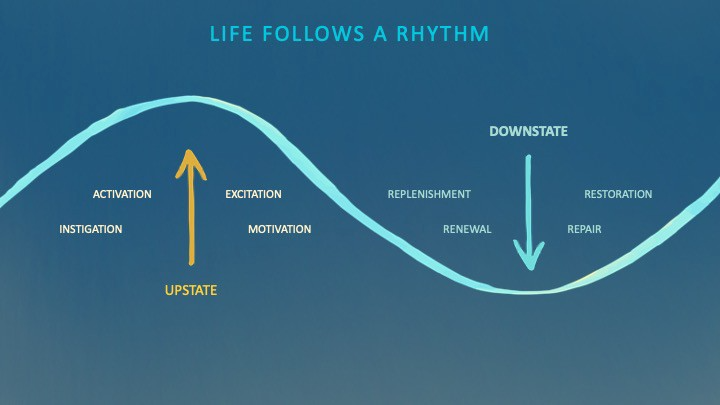 Downstates aren't just for consistently recharging your battery. By spending time in the Downstate, your body and brain get extra energy and nutrients, allowing you to grow smarter, faster, stronger, and more self-regulated. This state supports half-marathon training, exam prep, and mediation. As we age, spending more time in the Downstate is key to mental and physical health, well-being, and longevity.
When you prioritize energy-demanding activities during Upstate periods and energy-replenishing activities during Downstate periods, all your subsystems, including cardiovascular, metabolic, muscular, cognitive, and emotional, hum along at their optimal settings. When you synchronize the Upstates and Downstates of these individual rhythms, their functioning improves. A hard workout causes autonomic stress, which triggers Downstate recovery.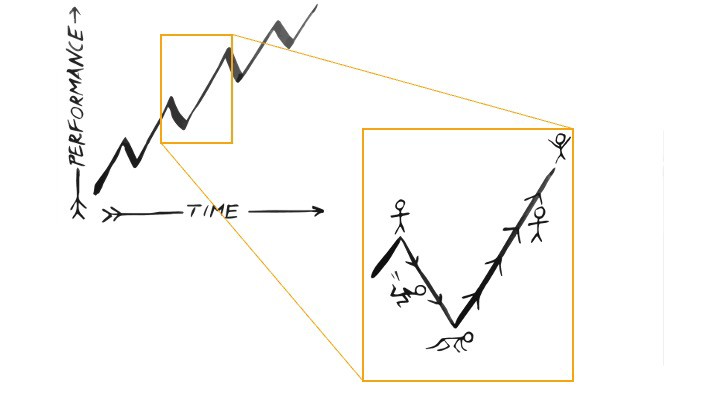 By choosing the right timing and type of exercise during the day, you can ensure a deeper recovery and greater readiness for the next workout by working with your natural rhythms and strengthening your autonomic and sleep Downstates.
Morning cardio workouts increase deep sleep compared to afternoon workouts. Timing and type of meals determine when your sleep hormone melatonin is released, ushering in sleep.
Rhythm isn't a hack. It's not a way to cheat the system or the boss. Nature has honed its optimization wisdom over trillions of days and nights. Stop looking for quick fixes. You're a whole system made of smaller subsystems that must work together to function well. No one pill or subsystem will make it all work. Understanding and coordinating your rhythms is free, easy, and only benefits you.
Dr. Sara C. Mednick is a cognitive neuroscientist at UC Irvine and author of The Power of the Downstate (HachetteGO)
How Much I Got Paid by YouTube for a 68 Million Views Video
My nameless, faceless channel case study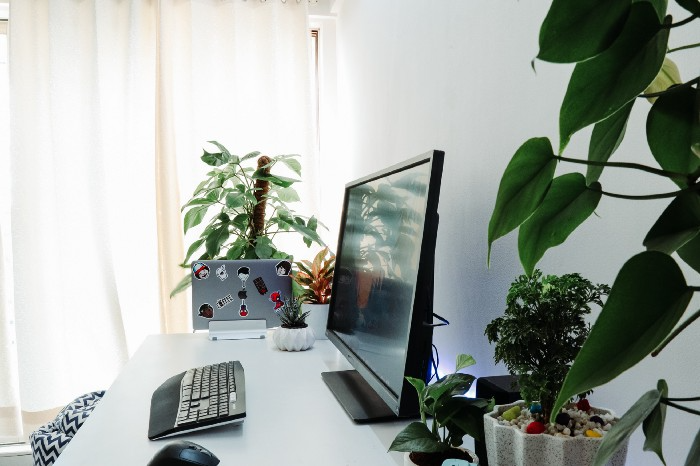 The Numbers
I anonymize this YouTube channel.
It's in a trendy, crowded niche. Sharing it publicly will likely enhance competition.
I'll still share my dashboard numbers:

A year ago, the video was released.


What I earned
I'll stop stalling. Here's a screenshot of my YouTube statistics page displaying Adsense profits.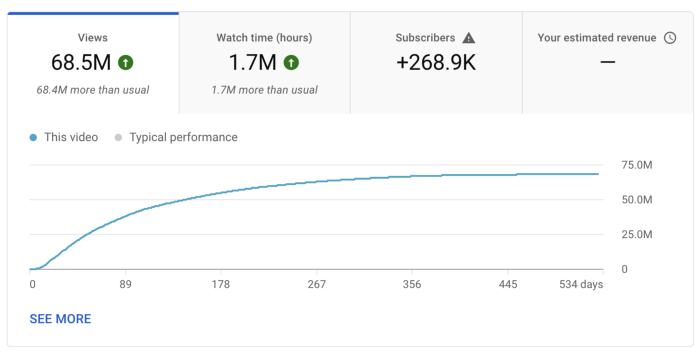 YouTube Adsense made me ZERO dollars.
OMG!
How is this possible?
YouTube Adsense can't monetize my niche. This is typical in faceless niches like TikTok's rain videos. If they were started a while ago, I'm sure certain rain accounts are monetized, but not today.
I actually started a soothing sounds faceless YouTube channel. This was another account of mine.
I looped Pexels films for hours. No background music, just wind, rain, etc.
People could watch these videos to relax or get ready for bed. They're ideal for background noise and relaxation.
They're long-lasting, too. It's easy to make a lot from YouTube Adsense if you insert ads.
Anyway, I tried to monetize it and couldn't. This was about a year ago. That's why I doubt new accounts in this genre would be able to get approved for ads.
Back to my faceless channel with 68 million views.
I received nothing from YouTube Adsense, but I made money elsewhere.
Getting paid by the gods of affiliate marketing
Place links in the video and other videos on the channel to get money. Visitors that buy through your affiliate link earn you a commission.
This video earned many clicks on my affiliate links.
I linked to a couple of Amazon products, a YouTube creator tool, my kofi link, and my subscribe link.
Sponsorships
Brands pay you to include ads in your videos.
This video led to many sponsorships.
I've done dozens of sponsorship campaigns that paid $40 to $50 for an end screen to $450 for a preroll ad.
Last word
Overall, I made less than $3,000.
If I had time, I'd be more proactive with sponsorships. You can pitch brand sponsorships. This actually works.
I'd do that if I could rewind time.
I still can, but I think the reaction rate would be higher closer to the viral video's premiere date.
In 2022, can a lone developer be able to successfully establish a SaaS product?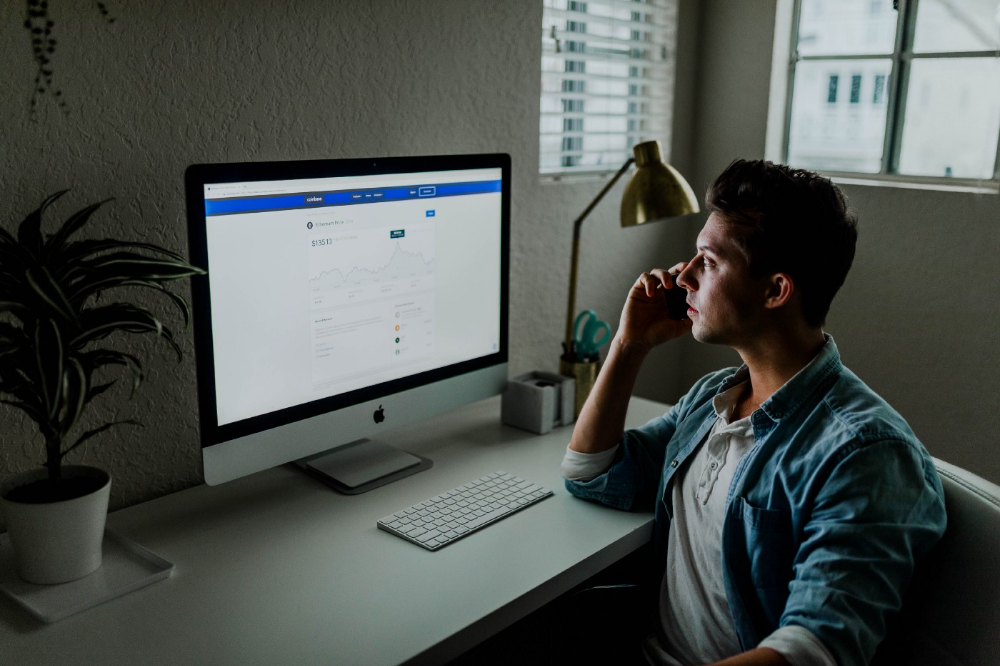 In the early 2000s, I began developing SaaS. I helped launch an internet fax service that delivered faxes to email inboxes. Back then, it saved consumers money and made the procedure easier.
Google AdWords was young then. Anyone might establish a new website, spend a few hundred dollars on keywords, and see dozens of new paying clients every day. That's how we launched our new SaaS, and these clients stayed for years. Our early ROI was sky-high.
Changing times
The situation changed dramatically after 15 years. Our paid advertising cost $200-$300 for every new customer. Paid advertising takes three to four years to repay.
Fortunately, we still had tens of thousands of loyal clients. Good organic rankings gave us new business. We needed less sponsored traffic to run a profitable SaaS firm.
Is it still possible?
Since selling our internet fax firm, I've dreamed about starting a SaaS company. One I could construct as a lone developer and progressively grow a dedicated customer base, as I did before in a small team.
It seemed impossible to me. Solo startups couldn't afford paid advertising. SEO was tough. Even the worst SaaS startup ideas attracted VC funding. How could I compete with startups that could hire great talent and didn't need to make money for years (or ever)?
The One and Only Way to Learn
After years of talking myself out of SaaS startup ideas, I decided to develop and launch one. I needed to know if a solitary developer may create a SaaS app in 2022.
Thus, I did. I invented webwriter.ai, an AI-powered writing tool for website content, from hero section headlines to blog posts, this year. I soft-launched an MVP in July.
Considering the Issue
Now that I've developed my own fully capable SaaS app for site builders and developers, I wonder if it's still possible. Can webwriter.ai be successful?
I know webwriter.ai's proposal is viable because Jasper.ai and Grammarly are also AI-powered writing tools. With competition comes validation.
To Win, Differentiate
To compete with well-funded established brands, distinguish to stand out to a portion of the market. So I can speak directly to a target user, unlike larger competition.
I created webwriter.ai to help web builders and designers produce web content rapidly. This may be enough differentiation for now.
Budget-Friendly Promotion
When paid search isn't an option, we get inventive. There are more tools than ever to promote a new website.
Organic Results

on social media (Twitter, Instagram, TikTok, LinkedIn)

Marketing with content that is compelling

Link Creation

Listings in directories

references made in blog articles and on other websites

Forum entries
The Beginning of the Journey
As I've labored to construct my software, I've pondered a new mantra. Not sure where that originated from, but I like it. I'll live by it and teach my kids:
"Do the work."