Apple WWDC 2022 Announcements
WWDC 2022 began early Tuesday morning. WWDC brought a ton of new features (which went for just shy of two hours).
With so many announcements, we thought we'd compile them. And now...
WWDC?
WWDC is Apple's developer conference. This includes iOS, macOS, watchOS, and iPadOS (all of its iPads). It's where Apple announces new features for developers to use. It's also where Apple previews new software.
Virtual WWDC runs June 6-10.  You can rewatch the stream on Apple's website.
WWDC 2022 news:
Completely everything. Really. iOS 16 first.
iOS 16.
iOS 16 is a major iPhone update. iOS 16 adds the ability to customize the Lock Screen's color/theme. And widgets. It also organizes notifications and pairs Lock Screen with Focus themes. Edit or recall recently sent messages, recover recently deleted messages, and mark conversations as unread. Apple gives us yet another reason to stay in its walled garden with iMessage.
New iOS includes family sharing. Parents can set up a child's account with parental controls to restrict apps, movies, books, and music. iOS 16 lets large families and friend pods share iCloud photos. Up to six people can contribute photos to a separate iCloud library.
Live Text is getting creepier. Users can interact with text in any video frame. Touch and hold an image's subject to remove it from its background and place it in apps like messages. Dictation offers a new on-device voice-and-touch experience. Siri can run app shortcuts without setup in iOS 16. Apple also unveiled a new iOS 16 feature to help people break up with abusive partners who track their locations or read their messages. Safety Check.
Apple Pay Later allows iPhone users to buy products and pay for them later. iOS 16 pushes Mail. Users can schedule emails and cancel delivery before it reaches a recipient's inbox (be quick!). Mail now detects if you forgot an attachment, as Gmail has for years. iOS 16's Maps app gets "Multi-Stop Routing," .
Apple News also gets an iOS 16 update. Apple News adds My Sports. With iOS 16, the Apple Watch's Fitness app is also coming to iOS and the iPhone, using motion-sensing tech to track metrics and performance (as long as an athlete is wearing or carrying the device on their person). 
iOS 16 includes accessibility updates like Door Detection.
watchOS9
Many of Apple's software updates are designed to take advantage of the larger screens in recent models, but they also improve health and fitness tracking.
The most obvious reason to upgrade watchOS every year is to get new watch faces from Apple. WatchOS 9 will add four new faces.
Runners' workout metrics improve.
Apple quickly realized that fitness tracking would be the Apple Watch's main feature, even though it's been the killer app for wearables since their debut. For watchOS 9, the Apple Watch will use its accelerometer and gyroscope to track a runner's form, stride length, and ground contact time. It also introduces the ability to specify heart rate zones, distance, and time intervals, with vibrating haptic feedback and voice alerts.
The Apple Watch's Fitness app is coming to iOS and the iPhone, using the smartphone's motion-sensing tech to track metrics and performance (as long as an athlete is wearing or carrying the device on their person).
We'll get sleep tracking, medication reminders, and drug interaction alerts. Your watch can create calendar events. A new Week view shows what meetings or responsibilities stand between you and the weekend.
iPadOS16
WWDC 2022 introduced iPad updates. iPadOS 16 is similar to iOS for the iPhone, but has features for larger screens and tablet accessories. The software update gives it many iPhone-like features.
iPadOS 16's Home app, like iOS 16, will have a new design language. iPad users who want to blame it on the rain finally have a Weather app. iPadOS 16 will have iCloud's Shared Photo Library, Live Text and Visual Look Up upgrades, and FaceTime Handoff, so you can switch between devices during a call.
Apple highlighted iPadOS 16's multitasking at WWDC 2022. iPad's Stage Manager sounds like a community theater app. It's a powerful multitasking tool for tablets and brings them closer to emulating laptops. Apple's iPadOS 16 supports multi-user collaboration. You can share content from Files, Keynote, Numbers, Pages, Notes, Reminders, Safari, and other third-party apps in Apple Messages.
M2-chip
WWDC 2022 revealed Apple's M2 chip. Apple has started the next generation of Apple Silicon for the Mac with M2. Apple says this device improves M1's performance.
M2's second-generation 5nm chip has 25% more transistors than M1's. 100GB/s memory bandwidth (50 per cent more than M1). M2 has 24GB of unified memory, up from 16GB but less than some ultraportable PCs' 32GB. The M2 chip has 10% better multi-core CPU performance than the M2, and it's nearly twice as fast as the latest 10-core PC laptop chip at the same power level (CPU performance is 18 per cent greater than M1).
New MacBooks
Apple introduced the M2-powered MacBook Air. Apple's entry-level laptop has a larger display, a new processor, new colors, and a notch.
M2 also powers the 13-inch MacBook Pro. The 13-inch MacBook Pro has 24GB of unified memory and 50% more memory bandwidth. New MacBook Pro batteries last 20 hours. As I type on the 2021 MacBook Pro, I can only imagine how much power the M2 will add.
macOS 13.0 (or, macOS Ventura)
macOS Ventura will take full advantage of M2 with new features like Stage Manager and Continuity Camera and Handoff for FaceTime. Safari, Mail, Messages, Spotlight, and more get updates in macOS Ventura.
Apple hasn't run out of California landmarks to name its OS after yet. macOS 13 will be called Ventura when it's released in a few months, but it's more than a name change and new wallpapers. 
Stage Manager organizes windows
Stage Manager is a new macOS tool that organizes open windows and applications so they're still visible while focusing on a specific task. The main app sits in the middle of the desktop, while other apps and documents are organized and piled up to the side.
Improved Searching
Spotlight is one of macOS's least appreciated features, but with Ventura, it's becoming even more useful. Live Text lets you extract text from Spotlight results without leaving the window, including images from the photo library and the web.
Mail lets you schedule or unsend emails.
We've all sent an email we regret, whether it contained regrettable words or was sent at the wrong time. In macOS Ventura, Mail users can cancel or reschedule a message after sending it. Mail will now intelligently determine if a person was forgotten from a CC list or if a promised attachment wasn't included. Procrastinators can set a reminder to read a message later.
Safari adds tab sharing and password passkeys
Apple is updating Safari to make it more user-friendly... mostly. Users can share a group of tabs with friends or family, a useful feature when researching a topic with too many tabs. Passkeys will replace passwords in Safari's next version. Instead of entering random gibberish when creating a new account, macOS users can use TouchID to create an on-device passkey. Using an iPhone's camera and a QR system, Passkey syncs and works across all Apple devices and Windows computers.
Continuity adds Facetime device switching and iPhone webcam.
With macOS Ventura, iPhone users can transfer a FaceTime call from their phone to their desktop or laptop using Handoff, or vice versa if they started a call at their desk and need to continue it elsewhere. Apple finally admits its laptop and monitor webcams aren't the best. Continuity makes the iPhone a webcam. Apple demonstrated a feature where the wide-angle lens could provide a live stream of the desk below, while the standard zoom lens could focus on the speaker's face. New iPhone laptop mounts are coming.
System Preferences
System Preferences is Now System Settings and Looks Like iOS
Ventura's System Preferences has been renamed System Settings and is much more similar in appearance to iOS and iPadOS. As the iPhone and iPad are gateway devices into Apple's hardware ecosystem, new Mac users should find it easier to adjust.
---
This post is a summary. Read full article here
More on Technology
Christianlauer
1 month ago
Looker Studio Pro is now generally available, according to Google.
Great News about the new Google Business Intelligence Solution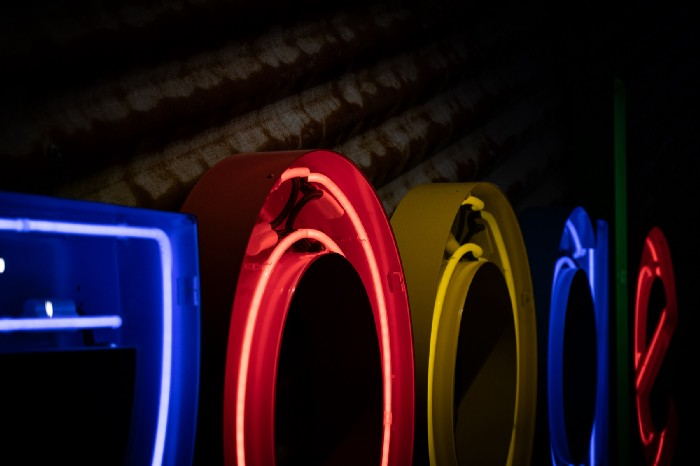 Google has renamed Data Studio to Looker Studio and Looker Studio Pro.
Now, Google releases Looker Studio Pro. Similar to the move from Data Studio to Looker Studio, Looker Studio Pro is basically what Looker was previously, but both solutions will merge. Google says the Pro edition will acquire new enterprise management features, team collaboration capabilities, and SLAs.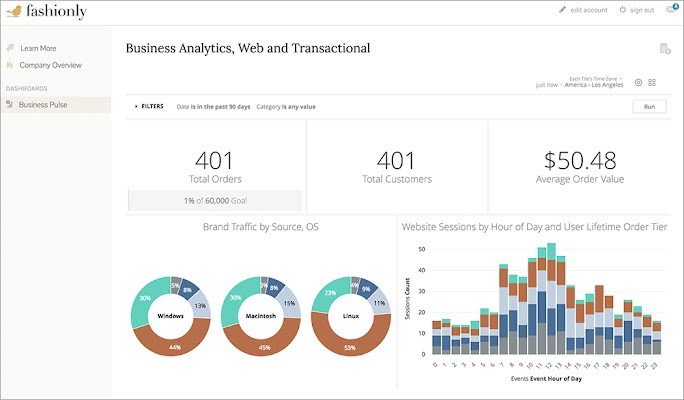 In addition to Google's announcements and sales methods, additional features include:
Looker Studio assets can now have organizational ownership. Customers can link Looker Studio to a Google Cloud project and migrate existing assets once. This provides:
Your users' created Looker Studio assets are all kept in a Google Cloud project.

When the users who own assets leave your organization, the assets won't be removed.

Using IAM, you may provide each Looker Studio asset in your company project-level permissions.

Other Cloud services can access Looker Studio assets that are owned by a Google Cloud project.
Looker Studio Pro clients may now manage report and data source access at scale using team workspaces.
Google announcing these features for the pro version is fascinating. Both products will likely converge, but Google may only release many features in the premium version in the future. Microsoft with Power BI and its free and premium variants already achieves this.
Sources and Further Readings
Google, Release Notes (2022)
Google, Looker (2022)
The World Will Change With MIT's New Battery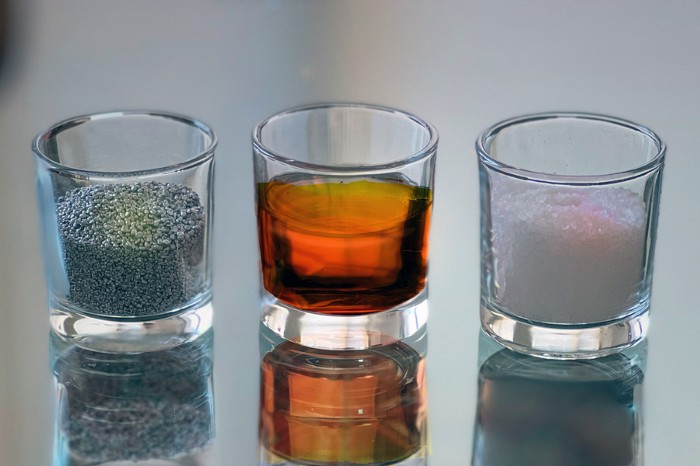 It's cheaper, faster charging, longer lasting, safer, and better for the environment.
Batteries are the future. Next-gen and planet-saving technology, including solar power and EVs, require batteries. As these smart technologies become more popular, we find that our batteries can't keep up. Lithium-ion batteries are expensive, slow to charge, big, fast to decay, flammable, and not environmentally friendly. MIT just created a new battery that eliminates all of these problems.  So, is this the battery of the future? Or is there a catch?
When I say entirely new, I mean it. This battery employs no currently available materials. Its electrodes are constructed of aluminium and pure sulfur instead of lithium-complicated ion's metals and graphite. Its electrolyte is formed of molten chloro-aluminate salts, not an organic solution with lithium salts like lithium-ion batteries.
How does this change in materials help?
Aluminum, sulfur, and chloro-aluminate salts are abundant, easy to acquire, and cheap. This battery might be six times cheaper than a lithium-ion battery and use less hazardous mining. The world and our wallets will benefit.
But don't go thinking this means it lacks performance.
This battery charged in under a minute in tests. At 25 degrees Celsius, the battery will charge 25 times slower than at 110 degrees Celsius. This is because the salt, which has a very low melting point, is in an ideal state at 110 degrees and can carry a charge incredibly quickly. Unlike lithium-ion, this battery self-heats when charging and discharging, therefore no external heating is needed.
Anyone who's seen a lithium-ion battery burst might be surprised. Unlike lithium-ion batteries, none of the components in this new battery can catch fire. Thus, high-temperature charging and discharging speeds pose no concern.
These batteries are long-lasting. Lithium-ion batteries don't last long, as any iPhone owner can attest. During charging, metal forms a dendrite on the electrode. This metal spike will keep growing until it reaches the other end of the battery, short-circuiting it. This is why phone batteries only last a few years and why electric car range decreases over time. This new battery's molten salt slows deposition, extending its life. This helps the environment and our wallets.
These batteries are also energy dense. Some lithium-ion batteries have 270 Wh/kg energy density (volume and mass). Aluminum-sulfur batteries could have 1392 Wh/kg, according to calculations. They'd be 5x more energy dense. Tesla's Model 3 battery would weigh 96 kg instead of 480 kg if this battery were used. This would improve the car's efficiency and handling.
These calculations were for batteries without molten salt electrolyte. Because they don't reflect the exact battery chemistry, they aren't a surefire prediction.
This battery seems great. It will take years, maybe decades, before it reaches the market and makes a difference. Right?
Nope. The project's scientists founded Avanti to develop and market this technology.
So we'll soon be driving cheap, durable, eco-friendly, lightweight, and ultra-safe EVs? Nope.
This battery must be kept hot to keep the salt molten; otherwise, it won't work and will expand and contract, causing damage. This issue could be solved by packs that can rapidly pre-heat, but that project is far off.
Rapid and constant charge-discharge cycles make these batteries ideal for solar farms, homes, and EV charging stations. The battery is constantly being charged or discharged, allowing it to self-heat and maintain an ideal temperature.
These batteries aren't as sexy as those making EVs faster, more efficient, and cheaper. Grid batteries are crucial to our net-zero transition because they allow us to use more low-carbon energy. As we move away from fossil fuels, we'll need millions of these batteries, so the fact that they're cheap, safe, long-lasting, and environmentally friendly will be huge. Who knows, maybe EVs will use this technology one day. MIT has created another world-changing technology.
A Search Engine From Apple?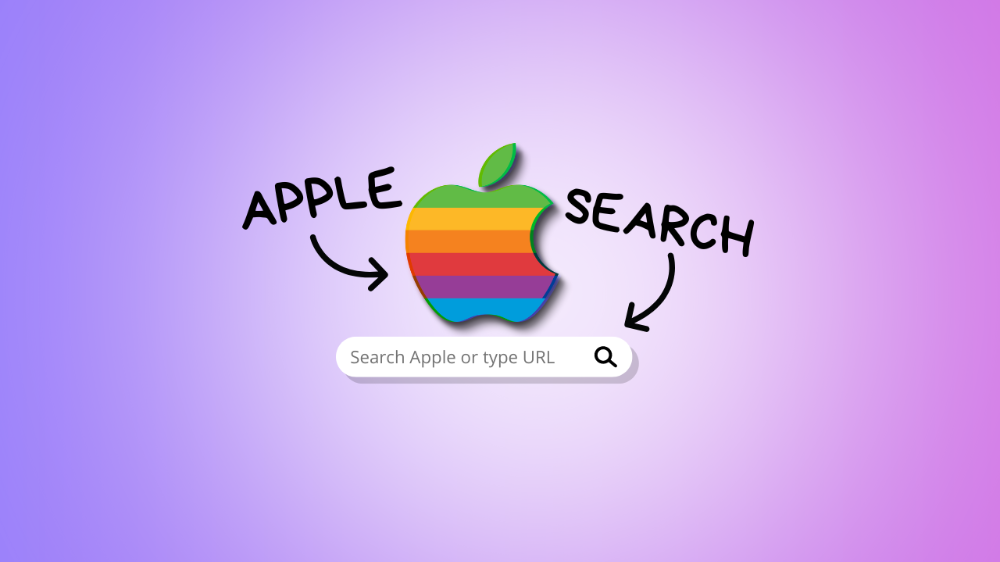 Apple's search engine has long been rumored. Recent Google developments may confirm the rumor. Is Apple about to become Google's biggest rival?
Here's a video:
People noted Apple's changes in 2020. AppleBot, a web crawler that downloads and caches Internet content, was more active than in the last five years.
Apple hired search engine developers, including ex-Googlers, such as John Giannandrea, Google's former search chief.
Apple also changed the way iPhones search. With iOS 14, Apple's search results arrived before Google's.
These facts fueled rumors that Apple was developing a search engine.
Apple and Google Have a Contract
Many skeptics said Apple couldn't compete with Google. This didn't affect the company's competitiveness.
Apple is the only business with the resources and scale to be a Google rival, with 1.8 billion active devices and a $2 trillion market cap.
Still, people doubted that due to a license deal. Google pays Apple $8 to $12 billion annually to be the default iPhone and iPad search engine.
Apple can't build an independent search product under this arrangement.

Why would Apple enter search if it's being paid to stay out?
Ironically, this partnership has many people believing Apple is getting into search.
A New Default Search Engine May Be Needed
Google was sued for antitrust in 2020. It is accused of anticompetitive and exclusionary behavior. Justice wants to end Google's monopoly.
Authorities could restrict Apple and Google's licensing deal due to its likely effect on market competitiveness. Hence Apple needs a new default search engine.
Apple Already Has a Search Engine
The company already has a search engine, Spotlight.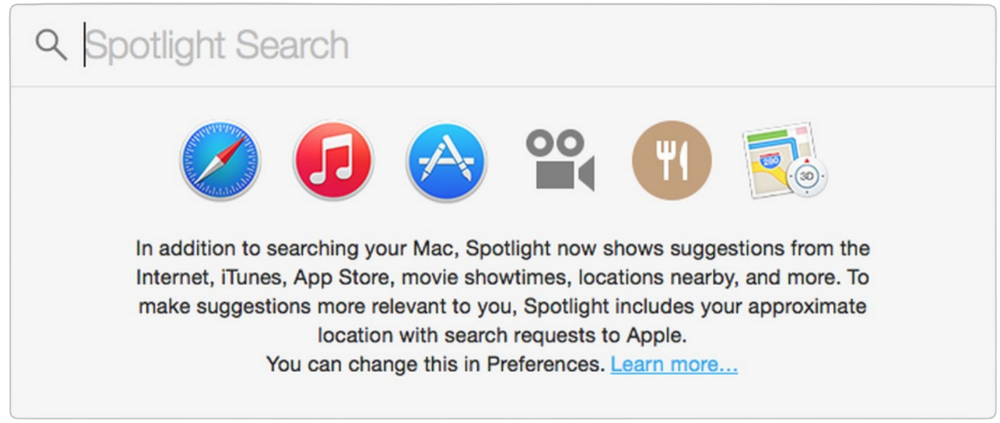 Since 2004, Spotlight has aired. It was developed to help users find photos, documents, apps, music, and system preferences.
Apple's search engine could do more than organize files, texts, and apps.
Spotlight Search was updated in 2014 with iOS 8. Web, App Store, and iTunes searches became available. You could find nearby places, movie showtimes, and news.
This search engine has subsequently been updated and improved. Spotlight added rich search results last year.
If you search for a TV show, movie, or song, photos and carousels will appear at the top of the page.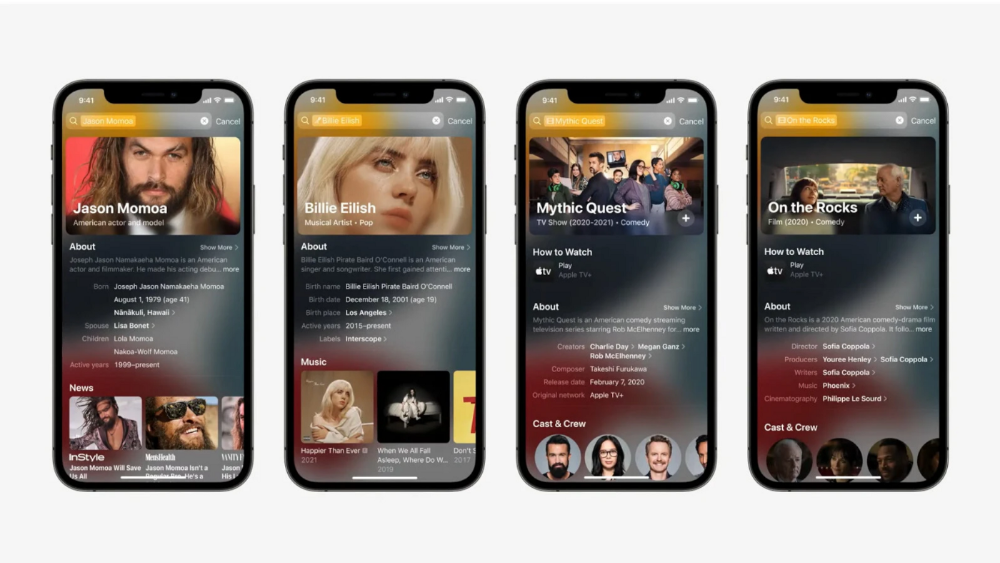 This resembles Google's rich search results.
When Will the Apple Search Engine Be Available?
When will Apple's search launch? Robert Scoble says it's near.
Scoble tweeted a number of hints before this year's Worldwide Developer Conference.
Scoble bases his prediction on insider information and deductive reasoning. January 2023 is expected.
Will you use Apple's search engine?
You might also like
Sanjay Priyadarshi
5 months ago
A 19-year-old dropped out of college to build a $2,300,000,000 company in 2 years.
His success was unforeseeable.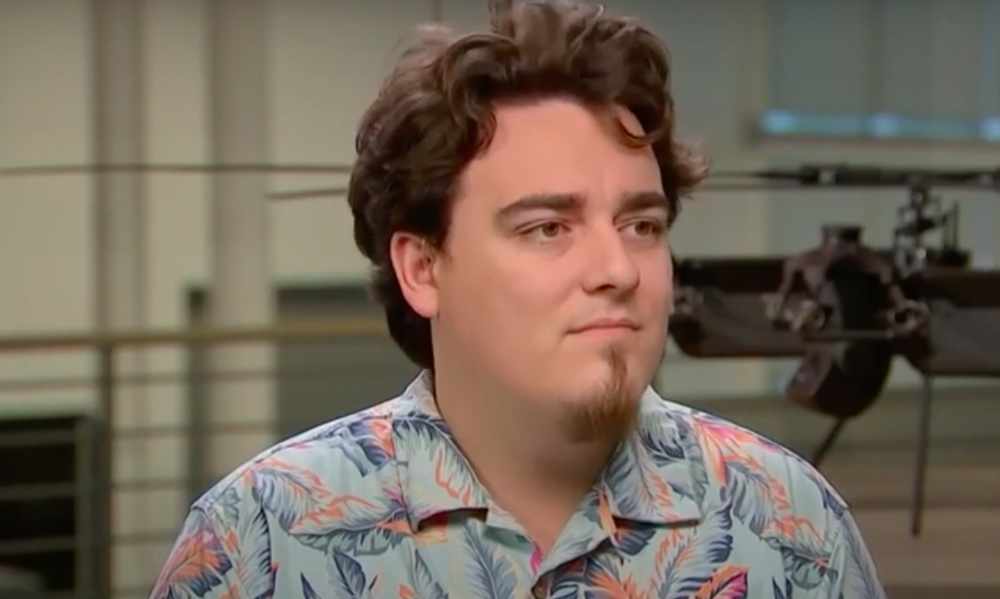 2014 saw Facebook's $2.3 billion purchase of Oculus VR.
19-year-old Palmer Luckey founded Oculus. He quit journalism school. His parents worried about his college dropout.
Facebook bought Oculus VR in less than 2 years.
Palmer Luckey started Anduril Industries. Palmer has raised $385 million with Anduril.
The Oculus journey began in a trailer
Palmer Luckey, 19, owned the trailer.
Luckey had his trailer customized. The trailer had all six of Luckey's screens. In the trailer's remaining area, Luckey conducted hardware tests.
At 16, he became obsessed with virtual reality. Virtual reality was rare at the time.
Luckey didn't know about VR when he started.
Previously, he liked "portabilizing" mods. Hacking ancient game consoles into handhelds.
In his city, fewer portabilizers actively traded.
Luckey started "ModRetro" for other portabilizers. Luckey was exposed to VR headsets online.
Luckey:
"Man, ModRetro days were the best."
Palmer Luckey used VR headsets for three years. His design had 50 prototypes.
Luckey used to work at the Long Beach Sailing Center for minimum salary, servicing diesel engines and cleaning boats.
Luckey worked in a USC Institute for Creative Technologies mixed reality lab in July 2011. (ICT).
Luckey cleaned the lab, did reports, and helped other students with VR projects.
Luckey's lab job was dull.
Luckey chose to work in the lab because he wanted to engage with like-minded folks.
By 2012, Luckey had a prototype he hoped to share globally. He made cheaper headsets than others.
Luckey wanted to sell an easy-to-assemble virtual reality kit on Kickstarter.
He realized he needed a corporation to do these sales legally. He started looking for names. "Virtuality," "virtual," and "VR" are all taken.
Hence, Oculus.
If Luckey sold a hundred prototypes, he would be thrilled since it would boost his future possibilities.
John Carmack, legendary game designer
Carmack has liked sci-fi and fantasy since infancy.
Carmack loved imagining intricate gaming worlds.
His interest in programming and computer science grew with age.
He liked graphics. He liked how mismatching 0 and 1 might create new colors and visuals.
Carmack played computer games as a teen. He created Shadowforge in high school.
He founded Id software in 1991. When Carmack created id software, console games were the best-sellers.
Old computer games have weak graphics. John Carmack and id software developed "adaptive tile refresh."
This technique smoothed PC game scrolling. id software launched 3-D, Quake, and Doom using "adaptive tile refresh."
These games made John Carmack a gaming star. Later, he sold Id software to ZeniMax Media.
How Palmer Luckey met Carmack
In 2011, Carmack was thinking a lot about 3-D space and virtual reality.
He was underwhelmed by the greatest HMD on the market. Because of their flimsiness and latency.
His disappointment was partly due to the view (FOV). Best HMD had 40-degree field of view.
Poor. The best VR headset is useless with a 40-degree FOV.
Carmack intended to show the press Doom 3 in VR. He explored VR headsets and internet groups for this reason.
Carmack identified a VR enthusiast in the comments section of "LEEP on the Cheap." "PalmerTech" was the name.
Carmack approached PalmerTech about his prototype. He told Luckey about his VR demos, so he wanted to see his prototype.
Carmack got a Rift prototype. Here's his May 17 tweet.
John Carmack tweeted an evaluation of the Luckey prototype.
Dan Newell, a Valve engineer, and Mick Hocking, a Sony senior director, pre-ordered Oculus Rift prototypes with Carmack's help.
Everyone praised Luckey after Carmack demoed Rift.
Palmer Luckey received a job offer from Sony.
It was a full-time position at Sony Computer Europe.

He would run Sony's R&D lab.

The salary would be $70k.
Who is Brendan Iribe?
Brendan Iribe started early with Startups. In 2004, he and Mike Antonov founded Scaleform.
Scaleform created high-performance middleware. This package allows 3D Flash games.
In 2011, Iribe sold Scaleform to Autodesk for $36 million.
How Brendan Iribe discovered Palmer Luckey.
Brendan Iribe's friend Laurent Scallie.
Laurent told Iribe about a potential opportunity.
Laurent promised Iribe VR will work this time. Laurent introduced Iribe to Luckey.
Iribe was doubtful after hearing Laurent's statements. He doubted Laurent's VR claims.
But since Laurent took the name John Carmack, Iribe thought he should look at Luckey Innovation. Iribe was hooked on virtual reality after reading Palmer Luckey stories.
He asked Scallie about Palmer Luckey.
Iribe convinced Luckey to start Oculus with him
First meeting between Palmer Luckey and Iribe.
The Iribe team wanted Luckey to feel comfortable.
Iribe sought to convince Luckey that launching a company was easy. Iribe told Luckey anyone could start a business.
Luckey told Iribe's staff he was homeschooled from childhood. Luckey took self-study courses.
Luckey had planned to launch a Kickstarter campaign and sell kits for his prototype. Many companies offered him jobs, nevertheless.
He's considering Sony's offer.
Iribe advised Luckey to stay independent and not join a firm. Iribe asked Luckey how he could raise his child better. No one sees your baby like you do?
Iribe's team pushed Luckey to stay independent and establish a software ecosystem around his device.
After conversing with Iribe, Luckey rejected every job offer and merger option.
Iribe convinced Luckey to provide an SDK for Oculus developers.
After a few months. Brendan Iribe co-founded Oculus with Palmer Luckey. Luckey trusted Iribe and his crew, so he started a corporation with him.
Crowdfunding
Brendan Iribe and Palmer Luckey launched a Kickstarter.
Gabe Newell endorsed Palmer's Kickstarter video.
Gabe Newell wants folks to trust Palmer Luckey since he's doing something fascinating and answering tough questions.
Mark Bolas and David Helgason backed Palmer Luckey's VR Kickstarter video.
Luckey introduced Oculus Rift during the Kickstarter campaign. He introduced virtual reality during press conferences.
Oculus' Kickstarter effort was a success. Palmer Luckey felt he could raise $250,000.
Oculus raised $2.4 million through Kickstarter. Palmer Luckey's virtual reality vision was well-received.
Mark Zuckerberg's Oculus discovery
Brendan Iribe and Palmer Luckey hired the right personnel after a successful Kickstarter campaign.
Oculus needs a lot of money for engineers and hardware. They needed investors' money.
Series A raised $16M.
Next, Andreessen Horowitz partner Brain Cho approached Iribe.
Cho told Iribe that Andreessen Horowitz could invest in Oculus Series B if the company solved motion sickness.
Mark Andreessen was Iribe's dream client.
Marc Andreessen and his partners gave Oculus $75 million.
Andreessen introduced Iribe to Zukerberg. Iribe and Zukerberg discussed the future of games and virtual reality by phone.
Facebook's Oculus demo
Iribe showed Zuckerberg Oculus.
Mark was hooked after using Oculus. The headset impressed him.
The whole Facebook crew who saw the demo said only one thing.
"Holy Crap!"
This surprised them all.
Mark Zuckerberg was impressed by the team's response. Mark Zuckerberg met the Oculus team five days after the demo.
First meeting Palmer Luckey.
Palmer Luckey is one of Mark's biggest supporters and loves Facebook.
Oculus Acquisition
Zuckerberg wanted Oculus.
Brendan Iribe had requested for $4 billion, but Mark wasn't interested.
Facebook bought Oculus for $2.3 billion after months of drama.
After selling his company, how does Palmer view money?
Palmer loves the freedom money gives him. Money frees him from small worries.
Money has allowed him to pursue things he wouldn't have otherwise.
"If I didn't have money I wouldn't have a collection of vintage military vehicles…You can have nice hobbies that keep you relaxed when you have money."
He didn't start Oculus to generate money. His virtual reality passion spanned years.
He didn't have to lie about how virtual reality will transform everything until he needed funding.
The company's success was an unexpected bonus. He was merely passionate about a good cause.
After Oculus' $2.3 billion exit, what changed?
Palmer didn't mind being rich. He did similar things.
After Facebook bought Oculus, he moved to Silicon Valley and lived in a 12-person shared house due to high rents.
Palmer might have afforded a big mansion, but he prefers stability and doing things because he wants to, not because he has to.
"Taco Bell is never tasted so good as when you know you could afford to never eat taco bell again."
Palmer's leadership shifted.
Palmer changed his leadership after selling Oculus.
When he launched his second company, he couldn't work on his passions.
"When you start a tech company you do it because you want to work on a technology, that is why you are interested in that space in the first place. As the company has grown, he has realized that if he is still doing optical design in the company it's because he is being negligent about the hiring process."
Once his startup grows, the founder's responsibilities shift. He must recruit better firm managers.
Recruiting talented people becomes the top priority. The founder must convince others of their influence.
A book that helped me write this:
The History of the Future: Oculus, Facebook, and the Revolution That Swept Virtual Reality — Blake Harris
---
*This post is a summary. Read the full article here.
What are NFTs 2.0 and what issues are they meant to address?
New standards help NFTs reach their full potential.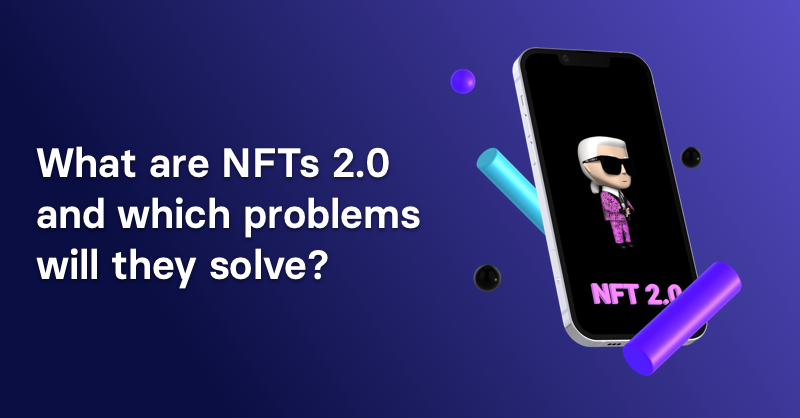 NFTs lack interoperability and functionality. They have great potential but are mostly speculative. To maximize NFTs, we need flexible smart contracts.
Current requirements are too restrictive.
Most NFTs are based on ERC-721, which makes exchanging them easy. CryptoKitties, a popular online game, used the 2017 standard to demonstrate NFTs' potential.
This simple standard includes a base URI and incremental IDs for tokens. Add the tokenID to the base URI to get the token's metadata.
This let creators collect NFTs. Many NFT projects store metadata on IPFS, a distributed storage network, but others use Google Drive. NFT buyers often don't realize that if the creators delete or move the files, their NFT is just a pointer.
This isn't the standard's biggest issue. There's no way to validate NFT projects.
Creators are one of the most important aspects of art, but nothing is stored on-chain.
ERC-721 contracts only have a name and symbol.
Most of the data on OpenSea's collection pages isn't from the NFT's smart contract. It was added through a platform input field, so it's in the marketplace's database. Other websites may have different NFT information.
In five years, your NFT will be just a name, symbol, and ID.
Your NFT doesn't mention its creators. Although the smart contract has a public key, it doesn't reveal who created it.
The NFT's creators and their reputation are crucial to its value. Think digital fashion and big brands working with well-known designers when more professionals use NFTs. Don't you want them in your NFT?
Would paintings be as valuable if their artists were unknown? Would you believe it's real?
Buying directly from an on-chain artist would reduce scams. Current standards don't allow this data.
Most creator profiles live on centralized marketplaces and could disappear. Current platforms have outpaced underlying standards. The industry's standards are lagging.
For NFTs to grow beyond pointers to a monkey picture file, we may need to use new Web3-based standards.
Introducing NFTs 2.0
Fabian Vogelsteller, creator of ERC-20, developed new web3 standards. He proposed LSP7 Digital Asset and LSP8 Identifiable Digital Asset, also called NFT 2.0.
NFT and token metadata inputs are extendable. Changes to on-chain metadata inputs allow NFTs to evolve. Instead of public keys, the contract can have Universal Profile addresses attached. These profiles show creators' faces and reputations. NFTs can notify asset receivers, automating smart contracts.
LSP7 and LSP8 use ERC725Y. Using a generic data key-value store gives contracts much-needed features:
The asset can be customized and made to stand out more by allowing for unlimited data attachment.

Recognizing changes to the metadata

using a hash reference for metadata rather than a URL reference
This base will allow more metadata customization and upgradeability. These guidelines are:
Genuine and Verifiable Now, the creation of an NFT by a specific Universal Profile can be confirmed by smart contracts.

Dynamic NFTs can update Flexible & Updatable Metadata, allowing certain things to evolve over time.

Protected metadata Now, secure metadata that is readable by smart contracts can be added indefinitely.

Better NFTS prevent the locking of NFTs by only being sent to Universal Profiles or a smart contract that can interact with them.
Summary
NFTS standards lack standardization and powering features, limiting the industry.
ERC-721 is the most popular NFT standard, but it only represents incremental tokenIDs without metadata or asset representation. No standard sender-receiver interaction or security measures ensure safe asset transfers.
NFT 2.0 refers to the new LSP7-DigitalAsset and LSP8-IdentifiableDigitalAsset standards.
They have new standards for flexible metadata, secure transfers, asset representation, and interactive transfer.
With NFTs 2.0 and Universal Profiles, creators could build on-chain reputations.
NFTs 2.0 could bring the industry's needed innovation if it wants to move beyond trading profile pictures for speculation.
The Real Reason Adobe Just Paid $20 billion for Figma
Sketch or Figma?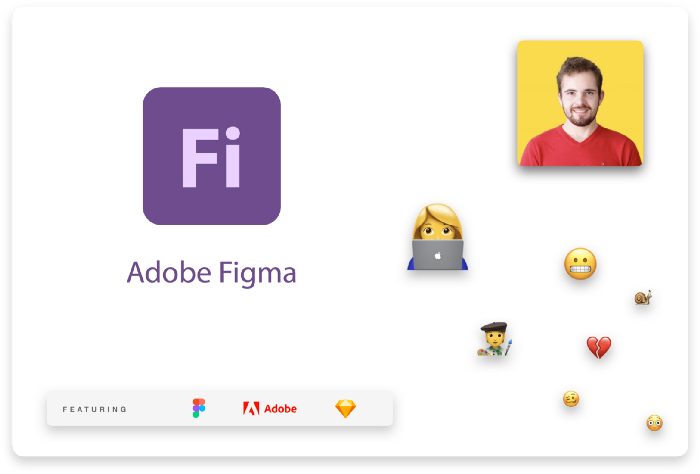 Designers are pissed.
The beast ate the beauty.
Figma deserves $20B.
Do designers deserve Adobe?
Adobe devours new creative tools and spits them out with a slimy Adobe aftertaste.
Frame.io — $1.3B

Magento — $1.7B

Macromedia — $3.6B
Nothing compares to the risky $20B acquisition.
If they can't be beaten, buy them.
And then make them boring.
Adobe's everywhere.
Like that friend who dabbles in everything creatively, there's not enough time to master one thing.
Figma was Adobe's thigh-mounted battle axe.
a UX design instrument with a sizable free tier.

a UX design tool with a simple and quick user interface.

a tool for fluid collaboration in user experience design.

a web-based UX design tool that functions well.

a UX design tool with a singular goal of perfection.
UX design software that replaced Adobe XD.
Adobe XD could do many of Figma's things, but it didn't focus on the details. This is a major issue when working with detail-oriented professionals.
UX designers.
Design enthusiasts first used Figma. More professionals used it. Institutions taught it. Finally, major brands adopted Figma.
Adobe hated that.
Adobe dispatched a team of lawyers to resolve the Figma issue, as big companies do. Figma didn't bite for months.
Oh no.
Figma resisted.
Figma helped designers leave Adobe. Figma couldn't replace Photoshop, but most designers used it to remove backgrounds.
Online background removal tools improved.
The Figma problem grew into a thorn, a knife, and a battle ax in Adobe's soft inner thigh.
Figma appeared to be going public. Adobe couldn't allow that. It bought Figma for $20B during the IPO drought.
Adobe has a new issue—investors are upset.
The actual cause of investors' ire toward Adobe
Spoiler: The math just doesn't add up.
According to Adobe's press release, Figma's annual recurring revenue (ARR) is $400M and growing rapidly.
The $20B valuation requires a 50X revenue multiple, which is unheard of.
Venture capitalists typically use:
10% to 29% growth per year: ARR multiplied by 1 to 5

30% to 99% growth per year: ARR multiplied by 6 to 10

100% to 400% growth per year: ARR multiplied by 10 to 20
Showing an investor a 50x multiple is like telling friends you saw a UFO. They'll think you're crazy.
Adobe's stock fell immediately after the acquisition because it didn't make sense to a number-cruncher.
Designers started a Tweet storm in the digital town hall where VCs and designers often meet.
Adobe acquired Workfront for $1.5 billion at the end of 2020. This purchase made sense for investors.
Many investors missed the fact that Adobe is acquiring Figma not only for its ARR but also for its brilliant collaboration tech.
Adobe could use Figmas web app technology to make more products web-based to compete with Canva.
Figma's high-profile clients could switch to Adobe's enterprise software.
However, questions arise:
Will Adobe make Figma boring?

Will Adobe tone down Figma to boost XD?

Would you ditch Adobe and Figma for Sketch?