The REAL Reason Putin is Invading Ukraine [video with transcript]
Transcript:
[Reporter] The Russian invasion of Ukraine.
Momentum is building for a war between Ukraine and Russia.
[Reporter] Tensions between Russia and the West
are growing rapidly.
[Reporter] President Biden considering deploying
thousands of troops to Eastern Europe.
There are now 100,000 troops
on the Eastern border of Ukraine.
Russia is setting up field hospitals on this border.
Like this is what preparation for war looks like.
A legitimate war.
Ukrainian troops are watching and waiting,
saying they are preparing for a fight.
The U.S. has ordered the families of embassy staff
to leave Ukraine.
Britain has sent all of their nonessential staff home.
And now the U.S. is sending tons of weapons and munitions
to Ukraine's army.
And we're even considering deploying
our own troops to the region.
I mean, this thing is heating up.
Meanwhile, Russia and the West have been in Geneva
and Brussels trying to talk it out,
and sort of getting nowhere.
The message is very clear.
Should Russia take further aggressive actions
against Ukraine the costs will be severe
and the consequences serious.
It's a scary, grim momentum that is unpredictable.
And the chances of miscalculation
and escalation are growing.
I want to explain what's going on here,
but I want to show you that this isn't just
typical geopolitical behavior.
Stuff that can just be explained on the map.
Instead, to understand why 100,000 troops are camped out
on Ukraine's Eastern border, ready for war,
you have to understand Russia
and how it's been cut down over the ages
from the Slavic empire that dominated this whole region
to then the Soviet Union,
which was defeated in the nineties.
And what you really have to understand here
is how that history is transposed
onto the brain of one man.
This guy, Vladimir Putin.
This is a story about regional domination
and struggles between big powers,
but really it's the story about
what Vladimir Putin really wants.
[Reporter] Russian troops moving swiftly
to take control of military bases in Crimea.
[Reporter] Russia has amassed more than 100,000 troops
and a lot of military hardware
at the border with Ukraine.
Let's dive back in.
Okay. Let's get up to speed on what's happening here.
And I'm just going to quickly give you the highlight version
of like the news that's happening,
because I want to get into the juicy part,
which is like why, the roots of all of this.
So let's go.
A few months ago, Russia started sending
more and more troops to this border.
It's this massive border between Ukraine and Russia.
They said they were doing a military exercise,
but the rest of the world was like,
"Yeah, we totally believe you Russia. Pshaw."
This was right before this big meeting
where North American and European countries
were coming together to talk about a lot
of different things, like these countries often do
in these diplomatic summits.
But soon, because of Russia's aggressive behavior
coming in and setting up 100,000 troops
on the border with Ukraine,
the entire summit turned into a whole, "WTF Russia,
what are you doing on the border of Ukraine," meeting.
Before the meeting Putin comes out and says,
"Listen, I have some demands for the West."
And everyone's like, "Okay, Russia, what are your demands?
You know, we have like, COVID19 right now.
And like, that's like surging.
So like, we don't need your like,
bluster about what your demands are."
And Putin's like, "No, here's my list of demands."
Putin's demands for the summit were this:
number one, that NATO, which is this big military alliance
between U.S., Canada, and Europe stop expanding,
meaning they don't let any new members in, okay.
So, Russia is like, "No more new members to your, like,
cool military club that I don't like.
You can't have any more members."
Number two, that NATO withdraw all of their troops
from anywhere in Eastern Europe.
Basically Putin is saying,
"I can veto any military cooperation
or troops going between countries
that have to do with Eastern Europe,
the place that used to be the Soviet Union."
Okay, and number three, Putin demands that America vow
not to protect its allies in Eastern Europe
with nuclear weapons.
"LOL," said all of the other countries,
"You're literally nuts, Vladimir Putin.
Like these are the most ridiculous demands, ever."
But there he is, Putin, with these demands.
These very, very aggressive demands.
And he sort of is implying that if his demands aren't met,
he's going to invade Ukraine.
I mean, it doesn't work like this.
This is not how international relations work.
You don't just show up and say like,
"I'm not gonna allow other countries to join your alliance
because it makes me feel uncomfortable."
But what I love about this list of demands
from Vladimir Putin for this summit
is that it gives us a clue
on what Vladimir Putin really wants.
What he's after here.
You read them closely and you can grasp his intentions.
But to grasp those intentions
you have to understand what NATO is.
and what Russia and Ukraine used to be.
(dramatic music)
Okay, so a while back I made this video
about why Russia is so damn big,
where I explain how modern day Russia started here in Kiev,
which is actually modern day Ukraine.
In other words, modern day Russia, as we know it,
has its original roots in Ukraine.
These places grew up together
and they eventually became a part
of the same mega empire called the Soviet Union.
They were deeply intertwined,
not just in their history and their culture,
but also in their economy and their politics.
So it's after World War II,
it's like the '50s, '60s, '70s, and NATO was formed,
the North Atlantic Treaty Organization.
This was a military alliance between all of these countries,
that was meant to sort of deter the Soviet Union
from expanding and taking over the world.
But as we all know, the Soviet Union,
which was Russia and all of these other countries,
collapsed in 1991.
And all of these Soviet republics,
including Ukraine, became independent,
meaning they were not now a part
of one big block of countries anymore.
But just because the border's all split up,
it doesn't mean that these cultural ties actually broke.
Like for example, the Soviet leader at the time
of the collapse of the Soviet Union, this guy, Gorbachev,
he was the son of a Ukrainian mother and a Russian father.
Like he grew up with his mother singing him
Ukrainian folk songs.
In his mind, Ukraine and Russia were like one thing.
So there was a major reluctance to accept Ukraine
as a separate thing from Russia.
In so many ways, they are one.
There was another Russian at the time
who did not accept this new division.
This young intelligence officer, Vladimir Putin,
who was starting to rise up in the ranks
of postSoviet Russia.
There's this amazing quote from 2005
where Putin is giving this stateoftheunionlike address,
where Putin declares the collapse of the Soviet Union,
quote, "The greatest catastrophe of the 20th century.
And as for the Russian people, it became a genuine tragedy.
Tens of millions of fellow citizens and countrymen
found themselves beyond the fringes of Russian territory."
Do you see how he frames this?
The Soviet Union were all one people in his mind.
And after it collapsed, all of these people
who are a part of the motherland were now outside
of the fringes or the boundaries of Russian territory.
First off, fact check.
Greatest catastrophe of the 20th century?
Like, do you remember what else happened
in the 20th century, Vladimir?
(ominous music)
Putin's worry about the collapse of this one people
starts to get way worse when the West, his enemy,
starts showing up to his neighborhood
to all these exSoviet countries that are now independent.
The West starts selling their ideology
of democracy and capitalism and inviting them
to join their military alliance called NATO.
And guess what?
These countries are totally buying it.
All these exSoviet countries are now joining NATO.
And some of them, the EU.
And Putin is hating this.
He's like not only did the Soviet Union divide
and all of these people are now outside
of the Russia motherland,
but now they're being persuaded by the West
to join their military alliance.
This is terrible news.
Over the years, this continues to happen,
while Putin himself starts to chip away
at Russian institutions, making them weaker and weaker.
He's silencing his rivals
and he's consolidating power in himself.
(triumphant music)
And in the past few years,
he's effectively silenced anyone who can challenge him;
any institution, any court,
or any political rival have all been silenced.
It's been decades since the Soviet Union fell,
but as Putin gains more power,
he still sees the region through the lens
of the old Cold War, Soviet, Slavic empire view.
He sees this region as one big block
that has been torn apart by outside forces.
"The greatest catastrophe of the 20th century."
And the worst situation of all of these,
according to Putin, is Ukraine,
which was like the gem of the Soviet Union.
There was tons of cultural heritage.
Again, Russia sort of started in Ukraine,
not to mention it was a very populous
and industrious, resourcerich place.
And over the years Ukraine has been drifting west.
It hasn't joined NATO yet, but more and more,
it's been electing proWestern presidents.
It's been flirting with membership in NATO.
It's becoming less and less attached
to the Russian heritage that Putin so adores.
And more than half of Ukrainians say
that they'd be down to join the EU.
64% of them say that it would be cool joining NATO.
But Putin can't handle this. He is in total denial.
Like an exboyfriend who handle his exgirlfriend
starting to date someone else,
Putin can't let Ukraine go.
He won't let go.
So for the past decade,
he's been trying to keep the West out
and bring Ukraine back into the motherland of Russia.
This usually takes the form of Putin sending
secret soldiers from Russia into Ukraine
to help the people in Ukraine who want to like separate
from Ukraine and join Russia.
It also takes the form of, oh yeah,
stealing entire parts of Ukraine for Russia.
Russian troops moving swiftly to take control
of military bases in Crimea.
Like in 2014, Putin just did this.
To what America is officially calling
a Russian invasion of Ukraine.
He went down and just snatched this bit of Ukraine
and folded it into Russia.
So you're starting to see what's going on here.
Putin's life's work is to salvage what he calls
the greatest catastrophe of the 20th century,
the division and the separation
of the Soviet republics from Russia.
So let's get to present day. It's 2022.
Putin is at it again.
And honestly, if you really want to understand
the mind of Vladimir Putin and his whole view on this,
you have to read this.
"On the History of Unity of Russians and Ukrainians,"
by Vladimir Putin.
A blog post that kind of sounds
like a ninth grade history essay.
In this essay, Vladimir Putin argues
that Russia and Ukraine are one people.
He calls them essentially the same historical
and spiritual space.
Kind of beautiful writing, honestly.
Anyway, he argues that the division
between the two countries is due to quote,
"a deliberate effort by those forces
that have always sought to undermine our unity."
And that the formula they use, these outside forces,
is a classic one: divide and rule.
And then he launches into this super indepth,
like 10page argument, as to every single historical beat
of Ukraine and Russia's history
to make this argument that like,
this is one people and the division is totally because
of outside powers, i.e. the West.
Okay, but listen, there's this moment
at the end of the post,
that actually kind of hit me in a big way.
He says this, "Just have a look at Austria and Germany,
or the U.S. and Canada, how they live next to each other.
Close in ethnic composition, culture,
and in fact, sharing one language,
they remain sovereign states with their own interests,
with their own foreign policy.
But this does not prevent them
from the closest integration or allied relations.
They have very conditional, transparent borders.
And when crossing them citizens feel at home.
They create families, study, work, do business.
Incidentally, so do millions of those born in Ukraine
who now live in Russia.
We see them as our own close people."
I mean, listen, like,
I'm not in support of what Putin is doing,
but like that, it's like a pretty solid like analogy.
If China suddenly showed up and started like
coaxing Canada into being a part of its alliance,
I would be a little bit like, "What's going on here?"
That's what Putin feels.
And so I kind of get what he means there.
There's a deep heritage and connection between these people.
And he's seen that falter and dissolve
and he doesn't like it.
He clearly genuinely feels a brotherhood
and this deep heritage connection
with the people of Ukraine.
Okay, okay, okay, okay. Putin, I get it.
Your essay is compelling there at the end.
You're clearly very smart and wellread.
But this does not justify what you've been up to. Okay?
It doesn't justify sending 100,000 troops to the border
or sending cyber soldiers to sabotage
the Ukrainian government, or annexing territory,
fueling a conflict that has killed
tens of thousands of people in Eastern Ukraine.
No. Okay.
No matter how much affection you feel for Ukrainian heritage
and its connection to Russia, this is not okay.
Again, it's like the boyfriend
who genuinely loves his girlfriend.
They had a great relationship,
but they broke up and she's free to see whomever she wants.
But Putin is not ready to let go.
[Man In Blue Shirt] What the hell's wrong with you?
I love you, Jessica.
What the hell is wrong with you?
Dude, don't fucking touch me.
I love you. Worldstar!
What is wrong with you? Just stop!
Putin has constructed his own reality here.
One in which Ukraine is actually being controlled
by shadowy Western forces
who are holding the people of Ukraine hostage.
And if that he invades, it will be a swift victory
because Ukrainians will accept him with open arms.
The great liberator.
(triumphant music)
Like, this guy's a total romantic.
He's a history buff and a romantic.
And he has a hill to die on here.
And it is liberating the people
who have been taken from the Russian motherland.
Kind of like the abusive boyfriend, who's like,
"She actually really loves me,
but it's her annoying friends
who were planting all these ideas in her head.
That's why she broke up with me."
And it's like, "No, dude, she's over you."
[Man In Blue Shirt] What the hell is wrong with you?
I love you, Jessica.
I mean, maybe this video should be called
Putin is just like your abusive exboyfriend.
[Man In Blue Shirt] What the hell is wrong with you?
I love you, Jessica!
Worldstar! What's wrong with you?
Okay. So where does this leave us?
It's 2022, Putin is showing up to these meetings in Europe
to tell them where he stands.
He says, "NATO, you cannot expand anymore. No new members.
And you need to withdraw all your troops
from Eastern Europe, my neighborhood."
He knows these demands will never be accepted
because they're ludicrous.
But what he's doing is showing a false effort to say,
"Well, we tried to negotiate with the West,
but they didn't want to."
Hence giving a little bit more justification
to a Russian invasion.
So will Russia invade? Is there war coming?
Maybe; it's impossible to know
because it's all inside of the head of this guy.
But, if I were to make the best argument
that war is not coming tomorrow,
I would look at a few things.
Number one, war in Ukraine would be incredibly costly
for Vladimir Putin.
Russia has a far superior army to Ukraine's,
but still, Ukraine has a very good army
that is supported by the West
and would give Putin a pretty bad bloody nose
in any invasion.
Controlling territory in Ukraine would be very hard.
Ukraine is a giant country.
They would fight back and it would be very hard
to actually conquer and take over territory.
Another major point here is that if Russia invades Ukraine,
this gives NATO new purpose.
If you remember, NATO was created because of the Cold War,
because the Soviet Union was big and nuclear powered.
Once the Soviet Union fell,
NATO sort of has been looking for a new purpose
over the past couple of decades.
If Russia invades Ukraine,
NATO suddenly has a brand new purpose to unite
and to invest in becoming more powerful than ever.
Putin knows that.
And it would be very bad news for him if that happened.
But most importantly, perhaps the easiest clue
for me to believe that war isn't coming tomorrow
is the Russian propaganda machine
is not preparing the Russian people for an invasion.
In 2014, when Russia was about to invade
and take over Crimea, this part of Ukraine,
there was a barrage of state propaganda
that prepared the Russian people
that this was a justified attack.
So when it happened, it wasn't a surprise
and it felt very normal.
That isn't happening right now in Russia.
At least for now. It may start happening tomorrow.
But for now, I think Putin is showing up to the border,
flexing his muscles and showing the West that he is earnest.
I'm not sure that he's going to invade tomorrow,
but he very well could.
I mean, read the guy's blog post
and you'll realize that he is a romantic about this.
He is incredibly idealistic about the glory days
of the Slavic empires, and he wants to get it back.
So there is dangerous momentum towards war.
And the way war works is even a small little, like, fight,
can turn into the other guy
doing something bigger and crazier.
And then the other person has to respond
with something a little bit bigger.
That's called escalation.
And there's not really a ceiling
to how much that momentum can spin out of control.
That is why it's so scary when two nuclear countries
go to war with each other,
because there's kind of no ceiling.
So yeah, it's dangerous. This is scary.
I'm not sure what happens next here,
but the best we can do is keep an eye on this.
At least for now, we better understand
what Putin really wants out of all of this.
Thanks for watching.
More on Current Events
BM
Blake Montgomery
1 month ago
Explaining Twitter Files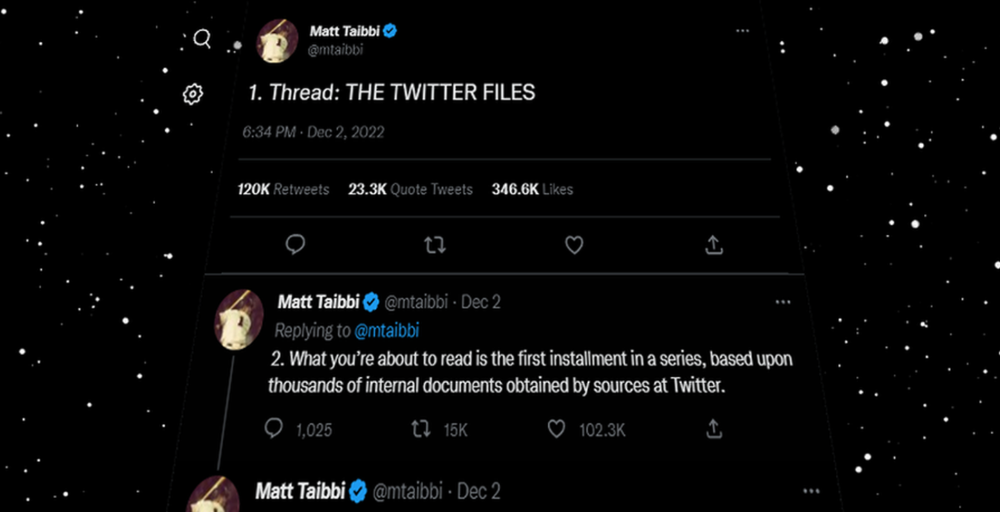 Elon Musk, Matt Taibbi, the 'Twitter Files,' and Hunter Biden's laptop: what gives?
Explaining Twitter Files
Matt Taibbi released "The Twitter Files," a batch of emails sent by Twitter executives discussing the company's decision to stop an October 2020 New York Post story online.
What's on Twitter? New York Post and Fox News call them "bombshell" documents. Or, as a Post columnist admitted, are they "not the smoking gun"? Onward!
What started this?
The New York Post published an exclusive, potentially explosive story in October 2020: Biden's Secret Emails: Ukrainian executive thanks Hunter Biden for'meeting' veep dad. The story purported to report the contents of a laptop brought to the tabloid by a Delaware computer repair shop owner who said it belonged to President Biden's second son, Hunter Biden. Emails and files on the laptop allegedly showed how Hunter peddled influence with Ukranian businessmen and included a "raunchy 12-minute video" of Hunter smoking crack and having sex.
Twitter banned links to the Post story after it was published, calling it "hacked material." The Post's Twitter account was suspended for multiple days.
Why? Yoel Roth, Twitter's former head of trust and safety, said the company couldn't verify the story, implying they didn't trust the Post.
Twitter's stated purpose rarely includes verifying news stories. This seemed like intentional political interference. This story was hard to verify because the people who claimed to have found the laptop wouldn't give it to other newspapers. (Much of the story, including Hunter's business dealings in Ukraine and China, was later confirmed.)
Roth: "It looked like a hack and leak."
So what are the "Twitter Files?"
Twitter's decision to bury the story became a political scandal, and new CEO Elon Musk promised an explanation. The Twitter Files, named after Facebook leaks.
Musk promised exclusive details of "what really happened" with Hunter Biden late Friday afternoon. The tweet was punctuated with a popcorn emoji.
Explaining Twitter Files
Three hours later, journalist Matt Taibbi tweeted more than three dozen tweets based on internal Twitter documents that revealed "a Frankensteinian tale of a human-built mechanism grown out of its designer's control."
Musk sees this release as a way to shape Twitter's public perception and internal culture in his image. We don't know if the CEO gave Taibbi the documents. Musk hyped the document dump before and during publication, but Taibbi cited "internal sources."
Taibbi shares email screenshots showing Twitter execs discussing the Post story and blocking its distribution. Taibbi says the emails show Twitter's "extraordinary steps" to bury the story.
Twitter communications chief Brandon Borrman has the most damning quote in the Files. Can we say this is policy? The story seemed unbelievable. It seemed like a hack... or not? Could Twitter, which ex-CEO Dick Costolo called "the free speech wing of the free speech party," censor a news story?
Many on the right say the Twitter Files prove the company acted at the behest of Democrats. Both parties had these tools, writes Taibbi. In 2020, both the Trump White House and Biden campaign made requests. He says the system for reporting tweets for deletion is unbalanced because Twitter employees' political donations favor Democrats. Perhaps. These donations may have helped Democrats connect with Twitter staff, but it's also possible they didn't. No emails in Taibbi's cache show these alleged illicit relations or any actions Twitter employees took as a result.
Even Musk's supporters were surprised by the drop. Miranda Devine of the New York Post told Tucker Carlson the documents weren't "the smoking gun we'd hoped for." Sebastian Gorka said on Truth Social, "So far, I'm deeply underwhelmed." DC Democrats collude with Palo Alto Democrats. Whoop!" The Washington Free Beacon's Joe Simonson said the Twitter files are "underwhelming." Twitter was staffed by Democrats who did their bidding. (Why?)
If "The Twitter Files" matter, why?
These emails led Twitter to suppress the Hunter Biden laptop story has real news value. It's rare for a large and valuable company like Twitter to address wrongdoing so thoroughly. Emails resemble FOIA documents. They describe internal drama at a company with government-level power. Katie Notopoulos tweeted, "Any news outlet would've loved this scoop!" It's not a'scandal' as teased."
Twitter's new owner calls it "the de facto public town square," implying public accountability. Like a government agency. Though it's exciting to receive once-hidden documents in response to a FOIA, they may be boring and tell you nothing new. Like Twitter files. We learned how Twitter blocked the Post's story, but not why. Before these documents were released, we knew Twitter had suppressed the story and who was involved.
These people were disciplined and left Twitter. Musk fired Vijaya Gadde, the former CLO who reportedly played a "key role" in the decision. Roth quit over Musk's "dictatorship." Musk arrived after Borrman left. Jack Dorsey, then-CEO, has left. Did those who digitally quarantined the Post's story favor Joe Biden and the Democrats? Republican Party opposition and Trump hatred? New York Post distaste? According to our documents, no. Was there political and press interference? True. We knew.
Taibbi interviewed anonymous ex-Twitter employees about the decision; all expressed shock and outrage. One source said, "Everyone knew this was fucked." Since Taibbi doesn't quote that expletive, we can assume the leaked emails contained few or no sensational quotes. These executives said little to support nefarious claims.
Outlets more invested in the Hunter Biden story than Gizmodo seem vexed by the release and muted headlines. The New York Post, which has never shied away from a blaring headline in its 221-year history, owns the story of Hunter Biden's laptop. Two Friday-night Post alerts about Musk's actions were restrained. Elon Musk will drop Twitter files on NY Post-Hunter Biden laptop censorship today. Elon Musk's Twitter dropped Post censorship details from Biden's laptop. Fox News' Apple News push alert read, "Elon Musk drops Twitter censorship documents."
Bombshell, bombshell, bombshell… what, exactly, is the bombshell? Maybe we've heard this story too much and are missing the big picture. Maybe these documents detail a well-documented decision.
The Post explains why on its website. "Hunter Biden laptop bombshell: Twitter invented reason to censor Post's reporting," its headline says.
Twitter's ad hoc decision to moderate a tabloid's content is not surprising. The social network had done this for years as it battled toxic users—violent white nationalists, virulent transphobes, harassers and bullies of all political stripes, etc. No matter how much Musk crows, the company never had content moderation under control. Buzzfeed's 2016 investigation showed how Twitter has struggled with abusive posters since 2006. Jack Dorsey and his executives improvised, like Musk.
Did the US government interfere with the ex-social VP's media company? That's shocking, a bombshell. Musk said Friday, "Twitter suppressing free speech by itself is not a 1st amendment violation, but acting under government orders with no judicial review is." Indeed! Taibbi believed this. August 2022: "The laptop is secondary." Zeynep Tufecki, a Columbia professor and New York Times columnist, says the FBI is cutting true story distribution. Taibbi retracted the claim Friday night: "I've seen no evidence of government involvement in the laptop story."
What's the bottom line?
I'm still not sure what's at stake in the Hunter Biden scandal after dozens of New York Post articles, hundreds of hours of Fox News airtime, and thousands of tweets. Briefly: Joe Biden's son left his laptop with a questionable repairman. FBI confiscated it? The repairman made a copy and gave it to Rudy Giuliani's lawyer. The Post got it from Steve Bannon. On that laptop were videos of Hunter Biden smoking crack, cavorting with prostitutes, and emails about introducing his father to a Ukrainian businessman for $50,000 a month. Joe Biden urged Ukraine to fire a prosecutor investigating the company. What? The story seems to be about Biden family business dealings, right?
The discussion has moved past that point anyway. Now, the story is the censorship of it. Adrienne Rich wrote in "Diving Into the Wreck" that she came for "the wreck and not the story of the wreck" No matter how far we go, Hunter Biden's laptop is done. Now, the crash's story matters.
I'm dizzy. Katherine Miller of BuzzFeed wrote, "I know who I believe, and you probably do, too. To believe one is to disbelieve the other, which implicates us in the decision; we're stuck." I'm stuck. Hunter Biden's laptop is a political fabrication. You choose. I've decided.
This could change. Twitter Files drama continues. Taibbi said, "Much more to come." I'm dizzy.
As the world watches the Russia-Ukraine border situation, This bill would bar aid to Ukraine until the Mexican border is secured.
Although Mexico and Ukraine are thousands of miles apart, this legislation would link their responses.
Context
Ukraine was a Soviet republic until 1991. A significant proportion of the population, particularly in the east, is ethnically Russian. In February, the Russian military invaded Ukraine, intent on overthrowing its democratically elected government.
This could be the biggest European land invasion since WWII. In response, President Joe Biden sent 3,000 troops to NATO countries bordering Ukraine to help with Ukrainian refugees, with more troops possible if the situation worsened.
In July 2021, the US Border Patrol reported its highest monthly encounter total since March 2000. Some Republicans compare Biden's response to the Mexican border situation to his response to the Ukrainian border situation, though the correlation is unclear.
What the bills do
Two new Republican bills seek to link the US response to Ukraine to the situation in Mexico.
The Secure America's Borders First Act would prohibit federal funding for Ukraine until the US-Mexico border is "operationally controlled," including a wall as promised by former President Donald Trump. (The bill even mandates a 30-foot-high wall.)
The USB (Ukraine and Southern Border) Act, introduced on February 8 by Rep. Matt Rosendale (R-MT0), would allow the US to support Ukraine, but only if the number of Armed Forces deployed there is less than the number deployed to the Mexican border. Madison Cawthorne introduced H.R. 6665 on February 9th (R-NC11).
What backers say
Supporters argue that even if the US should militarily assist Ukraine, our own domestic border situation should take precedence.
After failing to secure our own border and protect our own territorial integrity, 'America Last' politicians on both sides of the aisle now tell us that we must do so for Ukraine. "Before rushing America into another foreign conflict over an Eastern European nation's border thousands of miles from our shores, they should first secure our southern border."
"If Joe Biden truly cared about Americans, he would prioritize national security over international affairs," Rep. Cawthorn said in a separate press release. The least we can do to secure our own country is send the same number of troops to the US-Mexico border to assist our border patrol agents working diligently to secure America.
What opponents say
The president has defended his Ukraine and Mexico policies, stating that both seek peace and diplomacy.
Our nations [the US and Mexico] have a long and complicated history, and we haven't always been perfect neighbors, but we have seen the power and purpose of cooperation," Biden said in 2021. "We're safer when we work together, whether it's to manage our shared border or stop the pandemic. [In both the Obama and Biden administration], we made a commitment that we look at Mexico as an equal, not as somebody who is south of our border."
No mistake: If Russia goes ahead with its plans, it will be responsible for a catastrophic and unnecessary war of choice. To protect our collective security, the United States and our allies are ready to defend every inch of NATO territory. We won't send troops into Ukraine, but we will continue to support the Ukrainian people... But, I repeat, Russia can choose diplomacy. It is not too late to de-escalate and return to the negotiating table."
Odds of passage
The Secure America's Borders First Act has nine Republican sponsors. Either the House Armed Services or Foreign Affairs Committees may vote on it.
Rep. Paul Gosar, a Republican, co-sponsored the USB Act (R-AZ4). The House Armed Services Committee may vote on it.
With Republicans in control, passage is unlikely.
You Misunderstand the Russian Nuclear Threat
Many believe Putin is simply sabre rattling and intimidating us. They see no threat of nuclear war. We can send NATO troops into Ukraine without risking a nuclear war.
I keep reading that Putin is just using nuclear blackmail and that a strong leader will call the bluff. That, in my opinion, misunderstands the danger of sending NATO into Ukraine.
It assumes that once NATO moves in, Putin can either push the red nuclear button or not.
Sure, Putin won't go nuclear if NATO invades Ukraine. So we're safe? Can't we just move NATO?
No, because history has taught us that wars often escalate far beyond our initial expectations. One domino falls, knocking down another. That's why having clear boundaries is vital. Crossing a seemingly harmless line can set off a chain of events that are unstoppable once started.
One example is WWI. The assassin of Archduke Franz Ferdinand could not have known that his actions would kill millions. They couldn't have known that invading Serbia to punish them for not handing over the accomplices would start a world war. Every action triggered a counter-action, plunging Europe into a brutal and bloody war. Each leader saw their actions as limited, not realizing how they kept the dominos falling.
Nobody can predict the future, but it's easy to imagine how NATO intervention could trigger a chain of events leading to a total war. Let me suggest some outcomes.
NATO creates a no-fly-zone. In retaliation, Russia bombs NATO airfields. Russia may see this as a limited counter-move that shouldn't cause further NATO escalation. They think it's a reasonable response to force NATO out of Ukraine. Nobody has yet thought to use the nuke.
Will NATO act? Polish airfields bombed, will they be stuck? Is this an article 5 event? If so, what should be done?
It could happen. Maybe NATO sends troops into Ukraine to punish Russia. Maybe NATO will bomb Russian airfields.
Putin's response Is bombing Russian airfields an invasion or an attack? Remember that Russia has always used nuclear weapons for defense, not offense. But let's not panic, let's assume Russia doesn't go nuclear.
Maybe Russia retaliates by attacking NATO military bases with planes. Maybe they use ships to attack military targets. How does NATO respond? Will they fight Russia in Ukraine or escalate? Will they invade Russia or attack more military installations there?
Seen the pattern? As each nation responds, smaller limited military operations can grow in scope.
So far, the Russian military has shown that they begin with less brutal methods. As losses and failures increase, brutal means are used. Syria had the same. Assad used chemical weapons and attacked hospitals, schools, residential areas, etc.
A NATO invasion of Ukraine would cost Russia dearly. "Oh, this isn't looking so good, better pull out and finish this war," do you think? No way. Desperate, they will resort to more brutal tactics. If desperate, Russia has a huge arsenal of ugly weapons. They have nerve agents, chemical weapons, and other nasty stuff.
What happens if Russia uses chemical weapons? What if Russian nerve agents kill NATO soldiers horribly? West calls for retaliation will grow. Will we invade Russia? Will we bomb them?
We are angry and determined to punish war criminal Putin, so NATO tanks may be heading to Moscow. We want vengeance for his chemical attacks and bombing of our cities.
Do you think the distance between that red nuclear button and Putin's finger will be that far once NATO tanks are on their way to Moscow?
We might avoid a nuclear apocalypse. A NATO invasion force or even Western cities may be used by Putin. Not as destructive as ICBMs. Putin may think we won't respond to tactical nukes with a full nuclear counterattack. Why would we risk a nuclear Holocaust by launching ICBMs on Russia?
Maybe. My point is that at every stage of the escalation, one party may underestimate the other's response. This war is spiraling out of control and the chances of a nuclear exchange are increasing. Nobody really wants it.
Fear, anger, and resentment cause it. If Putin and his inner circle decide their time is up, they may no longer care about the rest of the world. We saw it with Hitler. Hitler, seeing the end of his empire, ordered the destruction of Germany. Nobody should win if he couldn't. He wanted to destroy everything, including Paris.
In other words, the danger isn't what happens after NATO intervenes The danger is the potential chain reaction. Gambling has a psychological equivalent. It's best to exit when you've lost less. We humans are willing to take small risks for big rewards. To avoid losses, we are willing to take high risks. Daniel Kahneman describes this behavior in his book Thinking, Fast and Slow.
And so bettors who have lost a lot begin taking bigger risks to make up for it. We get a snowball effect. NATO involvement in the Ukraine conflict is akin to entering a casino and placing a bet. We'll start taking bigger risks as we start losing to Russian retaliation. That's the game's psychology.
It's impossible to stop. So will politicians and citizens from both Russia and the West, until we risk the end of human civilization.
You can avoid spiraling into ever larger bets in the Casino by drawing a hard line and declaring "I will not enter that Casino." We're doing it now. We supply Ukraine. We send money and intelligence but don't cross that crucial line.
It's difficult to watch what happened in Bucha without demanding NATO involvement. What should we do? Of course, I'm not in charge. I'm a writer. My hope is that people will think about the consequences of the actions we demand. My hope is that you think ahead not just one step but multiple dominos.
More and more, we are driven by our emotions. We cannot act solely on emotion in matters of life and death. If we make the wrong choice, more people will die.
Read the original post here.
You might also like
Glorin Santhosh
3 months ago
Start organizing your ideas by using The Second Brain.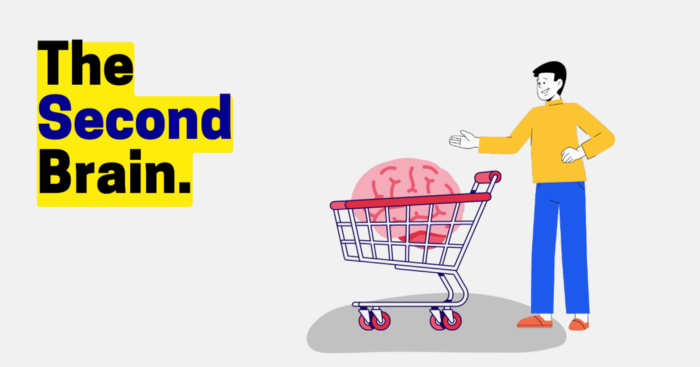 Building A Second Brain helps us remember connections, ideas, inspirations, and insights. Using contemporary technologies and networks increases our intelligence.
This approach makes and preserves concepts. It's a straightforward, practical way to construct a second brain—a remote, centralized digital store for your knowledge and its sources.
How to build 'The Second Brain'
Have you forgotten any brilliant ideas? What insights have you ignored?
We're pressured to read, listen, and watch informative content. Where did the data go? What happened?
Our brains can store few thoughts at once. Our brains aren't idea banks.
Building a Second Brain helps us remember thoughts, connections, and insights. Using digital technologies and networks expands our minds.
Ten Rules for Creating a Second Brain
1. Creative Stealing
Instead of starting from scratch, integrate other people's ideas with your own.
This way, you won't waste hours starting from scratch and can focus on achieving your goals.
Users of Notion can utilize and customize each other's templates.
2. The Habit of Capture
We must record every idea, concept, or piece of information that catches our attention since our minds are fragile.
When reading a book, listening to a podcast, or engaging in any other topic-related activity, save and use anything that resonates with you.
3. Recycle Your Ideas
Reusing our own ideas across projects might be advantageous since it helps us tie new information to what we already know and avoids us from starting a project with no ideas.
4. Projects Outside of Category
Instead of saving an idea in a folder, group it with documents for a project or activity.
If you want to be more productive, gather suggestions.
5. Burns Slowly
Even if you could finish a job, work, or activity if you focused on it, you shouldn't.
You'll get tired and can't advance many projects. It's easier to divide your routine into daily tasks.
Few hours of daily study is more productive and healthier than entire nights.
6. Begin with a surplus
Instead of starting with a blank sheet when tackling a new subject, utilise previous articles and research.
You may have read or saved related material.
7. Intermediate Packets
A bunch of essay facts.
You can utilize it as a document's section or paragraph for different tasks.
Memorize useful information so you can use it later.
8. You only know what you make
We can see, hear, and read about anything.
What matters is what we do with the information, whether that's summarizing it or writing about it.
9. Make it simpler for yourself in the future.
Create documents or files that your future self can easily understand. Use your own words, mind maps, or explanations.
10. Keep your thoughts flowing.
If you don't employ the knowledge in your second brain, it's useless.
Few people exercise despite knowing its benefits.
Conclusion:
You may continually move your activities and goals closer to completion by organizing and applying your information in a way that is results-focused.

Profit from the information economy's explosive growth by turning your specialized knowledge into cash.

Make up original patterns and linkages between topics.

You may reduce stress and information overload by appropriately curating and managing your personal information stream.

Learn how to apply your significant experience and specific knowledge to a new job, business, or profession.

Without having to adhere to tight, time-consuming constraints, accumulate a body of relevant knowledge and concepts over time.

Take advantage of all the learning materials that are at your disposal, including podcasts, online courses, webinars, books, and articles.
Desiree Peralta
3 months ago
Why Now Is Your Chance To Create A Millionaire Career
People don't believe in influencers anymore; they need people like you.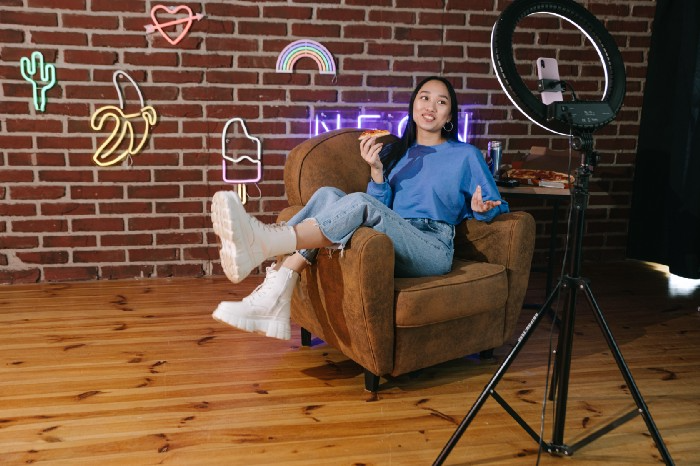 Social media influencers have dominated for years. We've seen videos, images, and articles of *famous* individuals unwrapping, reviewing, and endorsing things.
This industry generates billions. This year, marketers spent $2.23 billion on Instagram, $1 million on Youtube, and $775 million on Tiktok. This marketing has helped start certain companies.
Influencers are dying, so ordinary people like us may take over this billion-dollar sector. Why?
Why influencers are perishing
Most influencers lie to their fans, especially on Instagram. Influencers' first purpose was to make their lives so flawless that others would want to buy their stuff.
In 2015, an Australian influencer with 600,000 followers went viral for revealing all her photos and everything she did to seem great before deleting her account.
"I dramatically edited the pictures, I manipulated the environements, and made my life look perfect in social media… I remember I obsessively checked the like count for a full week since uploading it, a selfie that now has close to 2,500 likes. It got 5 likes. This was when I was so hungry for social media validation … This was the reason why I quit social media: for me, personally, it consumed me. I wasn't living in a 3D world."
Influencers then lost credibility.
Influencers seem to live in a bubble, separate from us. Thanks to self-popularity love's and constant awareness campaigns, people find these people ridiculous.
Influencers are praised more for showing themselves as natural and common than for showing luxuries and lies.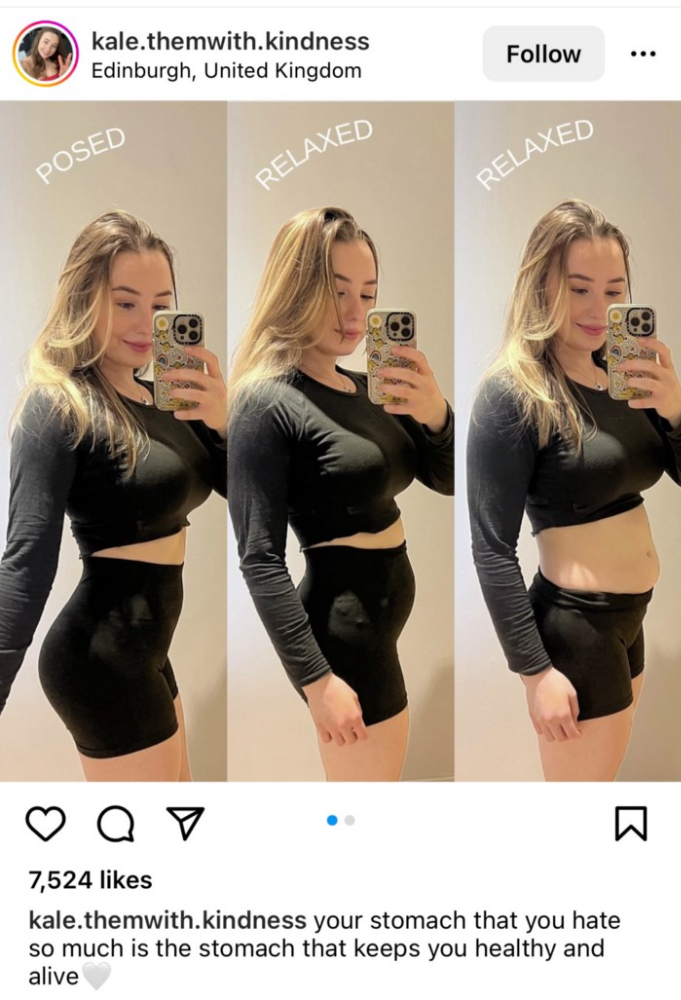 Little by little, they are dying, making room for a new group to take advantage of this multi-million dollar business, which gives us (ordinary people) a big opportunity to grow on any content creation platform we want.
Why this is your chance to develop on any platform for creating content
In 2021, I wrote "Not everyone who talks about money is a Financial Advisor, be careful of who you take advice from,". In it, I warned that not everyone with a large following is a reputable source of financial advice.
Other writers hated this post and said I was wrong.
People don't want Jeff Bezos or Elon Musk's counsel, they said. They prefer to hear about their neighbor's restroom problems or his closest friend's terrible business.
Real advice from regular folks.
And I found this was true when I returned to my independent YouTube channel and had more than 1000 followers after having abandoned it with fewer than 30 videos in 2021 since there were already many personal finance and travel channels and I thought mine wasn't special.
People appreciated my videos because I was a 20-something girl trying to make money online, and they believed my advice more than that of influencers with thousands of followers.
I think today is the greatest time to grow on any platform as an ordinary person. Normal individuals give honest recommendations about what works for them and look easier to make because they have the same options as us.
Nobody cares how a millionaire acquired a Lamborghini unless it's entertaining. Education works now. Real counsel from average people is replicable.
Many individuals don't appreciate how false influencers seem (unreal bodies and excessive surgery and retouching) since it makes them feel uneasy.
That's why body-positive advertisements have been so effective, but they've lost ground in places like Tiktok, where the audience wants more content from everyday people than influencers living amazing lives. More people will relate to your content if you appear genuine.
Last thoughts
Influencers are dwindling. People want more real people to give real advice and demonstrate an ordinary life.
People will enjoy anything you tell about your daily life as long as you provide value, and you can build a following rapidly if you're honest.
This is a millionaire industry that is getting more expensive and will go with what works, so stand out immediately.
Karthik Rajan
6 months ago
11 Cooking Hacks I Wish I Knew Earlier 
Quick, easy and tasty (and dollops of parenting around food).
My wife and mom are both great mothers. They're super-efficient planners. They soak and ferment food. My 104-year-old grandfather loved fermented foods.
When I'm hungry and need something fast, I waffle to the pantry. Like most people, I like to improvise. I wish I knew these 11 hacks sooner.
1. The world's best pasta sauce only has 3 ingredients.
You watch recipe videos with prepped ingredients. In reality, prepping and washing take time. The food's taste isn't guaranteed. The raw truth at a sublime level is not talked about often.
Sometimes a radical recipe comes along that's so easy and tasty, you're dumbfounded. The Classic Italian Cook Book has a pasta recipe.
One 28-ounce can of whole, peeled tomatoes, one medium peeled onion, and 5 tablespoons of butter. And salt to taste.
Combine everything in a single pot and simmer for 45 minutes, uncovered. Stir occasionally. Toss the onion halves after 45 minutes and pour the sauce over pasta. Finish!
This simple recipe fights our deepest fears.
Salt to taste! Customized to perfection, no frills.
2. Reheating rice with ice. Magical.
Most of the world eats rice. I was raised in south India. My grandfather farmed rice in the Cauvery river delta.
The problem with rice With growing kids, you can't cook just enough. Leftovers are a norm. Microwaves help most people. Ice cubes are the frosting.
Before reheating rice in the microwave, add an ice cube. The ice will steam the rice, making it fluffy and delicious again.
3. Pineapple leaf 
if it comes off easy, it is ripe enough to cut. No rethinking.
My daughter loves pineapples like her dad. One daddy task is cutting them. Sharing immediate results is therapeutic.
Timing the cut has been the most annoying part over the years. The pineapple leaf tip reveals the fruitiness inside. Always loved it.
4. Magic knife words (rolling and curling)
Cutting hand: Roll the blade's back, not its tip, to cut.
Other hand: If you can't see your finger tips, you can't cut them. So curl your fingers.
I dislike that schools don't teach financial literacy or cutting skills.
My wife and I used scissors differently for 25 years. We both used the thumb. My index finger, her middle. We googled the difference when I noticed it and laughed. She's right.
This video teaches knifing skills:

5. Best advice about heat
If it's done in the pan, it's overdone on the plate.
This simple advice stands out when we worry about ingredients and proportions.
6. The truth about pasta water
Pasta water should be sea-salty.
Properly seasoning food separates good from great. Salt depends is a good line.
Want delicious pasta? Well, then kind of a lot, to be perfectly honest.
7. Clean as you go
Clean blender as you go by blending water and dish soap.
I find clean as you go easier than clean afterwords. This easy tip is gold.
8. Clean as you go (bis)
Microwave a bowl of water, vinegar, and a toothpick for 5 minutes.
2 cups water, 2 tablespoons vinegar, and a toothpick to prevent overflow.
5-minute microwave. Let the steam work for another 2 minutes. Sponge-off dirt and food. Simple.
9 and 10. Tools,tools, tools
Immersion blender and pressure cooker save time and money.
Narrative: I experienced fatherly pride. My middle-schooler loves science. We discussed boiling. I spoke. Water doesn't need 100°C to boil. She looked confused. 100 degrees assume something. The world around the water is a normal room. Changing water pressure affects its boiling point. This saves energy. Pressure cooker magic.
I captivated her. She's into science and sustainable living.
Whistling is a subliminal form of self-expression when done right. Pressure cookers remind me of simple pleasures.
Your handiness depends on your home tools. Immersion blenders are great for pre- and post-cooking. It eliminates chopping and washing. Second to the dishwasher, in my opinion.
11. One pepper is plenty
A story I share with my daughters.
Once, everyone thought about spice (not spicy). More valuable than silk. One of the three mighty oceans was named after a source country. Columbus sailed the wrong way and found America. The explorer called the natives after reaching his spice destination.
It was pre-internet days. His Google wasn't working.
My younger daughter listens in awe. Strong roots. Image cast. She can contextualize one of the ocean names.
I struggle with spices in daily life. Combinations are mind-boggling. I have more spices than Columbus. Flavor explosion has repercussions. You must closely follow the recipe without guarantees. Best aha. Double down on one spice and move on. If you like it, it's great.
I naturally gravitate towards cumin soups, fennel dishes, mint rice, oregano pasta, basil thai curry and cardamom pudding.
Variety enhances life. Each of my dishes is unique.
To each their own comfort food and nostalgic memories.
Happy living!