There's no manual for that
Kyiv oblast in springtime. Photo by author.
We've been receiving since the war began text messages from the State Emergency Service of Ukraine every few days. They've contained information on how to comfort a child and what to do in case of a water outage.
But a question that I struggle to suppress irks within me: How would we know if there really was a threat coming our away? So how can I happily disregard an air raid siren and continue singing to my three-month-old son when I feel like a World War II film became reality? There's no manual for that.
Along with the anxiety, there's the guilt that always seems to appear alongside dinner we're fortunate to still have each evening while brave Ukrainian soldiers are facing serious food insecurity. There's no manual for how to deal with this guilt.
When it comes to the enemy, there is no manual for how to react to the news of Russian casualties. Every dead Russian soldier weakens Putin, but I also know that many of these men had wives and girlfriends who are now living a nightmare.
So, I felt like I had to start writing my own manual.
The anxiety around the air raid siren? Only with time does it get easier to ignore it, but never completely.
The guilt? All we can do is pray.
That inner conflict? As Russia continues to stun the world with its war crimes, my emotions get less gray — I have to get used to accommodating absurd levels of hatred.
Sadness? It feels a bit more manageable when we laugh, and a little alcohol helps (as it usually does).
Cabin fever? Step outside in the yard when possible. At least the sunshine is becoming more fervent with spring approaching.
Slava Ukraini. Heroyam slava. (Glory to Ukraine. Glory to the heroes.)
More on Current Events
As the world watches the Russia-Ukraine border situation, This bill would bar aid to Ukraine until the Mexican border is secured.
Although Mexico and Ukraine are thousands of miles apart, this legislation would link their responses.
Context
Ukraine was a Soviet republic until 1991. A significant proportion of the population, particularly in the east, is ethnically Russian. In February, the Russian military invaded Ukraine, intent on overthrowing its democratically elected government.
This could be the biggest European land invasion since WWII. In response, President Joe Biden sent 3,000 troops to NATO countries bordering Ukraine to help with Ukrainian refugees, with more troops possible if the situation worsened.
In July 2021, the US Border Patrol reported its highest monthly encounter total since March 2000. Some Republicans compare Biden's response to the Mexican border situation to his response to the Ukrainian border situation, though the correlation is unclear.
What the bills do
Two new Republican bills seek to link the US response to Ukraine to the situation in Mexico.
The Secure America's Borders First Act would prohibit federal funding for Ukraine until the US-Mexico border is "operationally controlled," including a wall as promised by former President Donald Trump. (The bill even mandates a 30-foot-high wall.)
The USB (Ukraine and Southern Border) Act, introduced on February 8 by Rep. Matt Rosendale (R-MT0), would allow the US to support Ukraine, but only if the number of Armed Forces deployed there is less than the number deployed to the Mexican border. Madison Cawthorne introduced H.R. 6665 on February 9th (R-NC11).
What backers say
Supporters argue that even if the US should militarily assist Ukraine, our own domestic border situation should take precedence.
After failing to secure our own border and protect our own territorial integrity, 'America Last' politicians on both sides of the aisle now tell us that we must do so for Ukraine. "Before rushing America into another foreign conflict over an Eastern European nation's border thousands of miles from our shores, they should first secure our southern border."
"If Joe Biden truly cared about Americans, he would prioritize national security over international affairs," Rep. Cawthorn said in a separate press release. The least we can do to secure our own country is send the same number of troops to the US-Mexico border to assist our border patrol agents working diligently to secure America.
What opponents say
The president has defended his Ukraine and Mexico policies, stating that both seek peace and diplomacy.
Our nations [the US and Mexico] have a long and complicated history, and we haven't always been perfect neighbors, but we have seen the power and purpose of cooperation," Biden said in 2021. "We're safer when we work together, whether it's to manage our shared border or stop the pandemic. [In both the Obama and Biden administration], we made a commitment that we look at Mexico as an equal, not as somebody who is south of our border."
No mistake: If Russia goes ahead with its plans, it will be responsible for a catastrophic and unnecessary war of choice. To protect our collective security, the United States and our allies are ready to defend every inch of NATO territory. We won't send troops into Ukraine, but we will continue to support the Ukrainian people... But, I repeat, Russia can choose diplomacy. It is not too late to de-escalate and return to the negotiating table."
Odds of passage
The Secure America's Borders First Act has nine Republican sponsors. Either the House Armed Services or Foreign Affairs Committees may vote on it.
Rep. Paul Gosar, a Republican, co-sponsored the USB Act (R-AZ4). The House Armed Services Committee may vote on it.
With Republicans in control, passage is unlikely.
Putin's War On Reality
The dictator's playbook.
Stalin's successor, Nikita Khrushchev, delivered a speech titled "On The Cult Of Personality And Its Consequences" in 1956, three years after Stalin's death.
It was Stalin's grave abuse of power that caused untold harm to our party.
Stalin acted not by persuasion, explanation, or patient cooperation, but by imposing his ideas and demanding absolute obedience. […]
See where Stalin's mania for greatness led? He had lost all sense of reality.
The speech, which was never made public, shook the Soviet Union and the Soviet Bloc. After Stalin's "cult of personality" was exposed as a lie, only reality remained.
As I've watched the nightmare unfold in Ukraine, I'm reminded of that question. Primarily by Putin's repeated denials.
His odd claim that Ukraine is run by drug addicts and Nazis (especially strange given that Volodymyr Zelenskyy, the Ukrainian president, is Jewish). Others attempt to portray Russia as liberators rather than occupiers. For example, he portrays Luhansk and Donetsk as plucky, newly independent states when they have been totalitarian statelets for 8 years.
Putin seemed to have lost all sense of reality.
Maybe that's why his remarks to an oligarchs' gathering stood out:
Everything is a desperate measure. They gave us no choice. We couldn't do anything about their security risks. […] They could have put the country in jeopardy.
This is almost certainly true from Putin's perspective. Even for Putin, a military invasion seems unlikely. So, what exactly is putting Russia's security in jeopardy? How could Ukraine's independence endanger Russia's existence?
The truth is the only thing that truly terrifies leaders like these.
Trump, the president of "alternative facts," "and "fake news" praised Putin's fabricated justifications for the Ukraine invasion. Russia tightened news censorship as news of their losses came in. It's no accident that modern dictatorships like Russia (and China and North Korea) restrict citizens' access to information.
Controlling what people see, hear, and think is the simplest method. And Ukraine's recent efforts to join the European Union showed a country whose thoughts Putin couldn't control. With the Russian and Ukrainian peoples so close, he could not control their reality.
He appears to think this is a threat worth fighting NATO over.
It's easy to disown history's great dictators. By the magnitude of their harm. But the strategy they used is still in use today, albeit not to the same devastating effect.
The Kim dynasty in North Korea has ruled for 74 years, Putin has ruled Russia for 19 years (using loopholes and even rewriting the constitution).
"Politicians and diapers must be changed frequently," said Mark Twain. "And for the same reason."
When their egos are threatened, they sabre-rattle, as in Kim Jong-un and Donald Trump's famous spat about the size of their...ahem, "nuclear buttons"." Or Putin's threats of mutual destruction this weekend.
Most importantly, they have cult-like control over their followers.
When a leader whose power is built on lies feels he is losing control of the narrative, things like Trump's Jan. 6 meltdown and Putin's current actions in Ukraine are unavoidable.
Leaders who try to control their people's reality will have to die to keep the illusion alive.
Long version of this post available here
Russia Through the Windows: It's Very Bad
And why we must keep arming Ukraine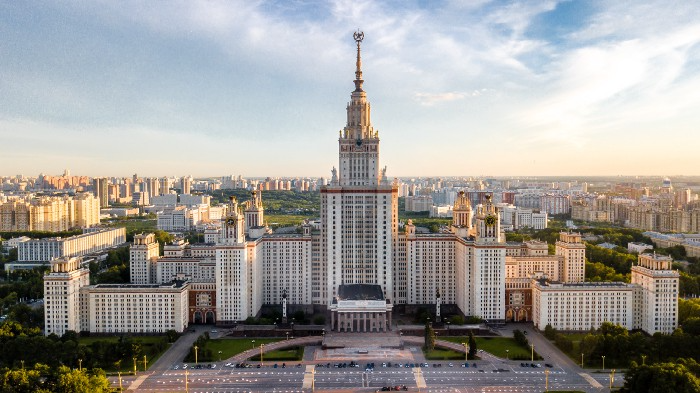 Russian expatriates write about horrific news from home.
Read this from Nadin Brzezinski. She's not a native English speaker, so there are grammar errors, but her tale smells true.
Terrible truth.
There's much more that reveals Russia's grim reality.
Non-leadership. Millions of missing supplies are presumably sold for profit, leaving untrained troops without food or gear. Missile attacks pause because they run out. Fake schemes to hold talks as a way of stalling while they scramble for solutions.
Street men were mobilized. Millions will be ground up to please a crazed despot. Fear, wrath, and hunger pull apart civilization.
It's the most dystopian story, but Ukraine is worse. Destruction of a society, country, and civilization. Only the invaders' corruption and incompetence save the Ukrainians.
Rochester, NY. My suburb had many Soviet-era Ukrainian refugees. Their kids were my classmates. Fifty years later, many are still my friends. I loved their food and culture. My town has 20,000 Ukrainians.
Grieving but determined. They don't quit. They won't quit. Russians are eternal enemies.
It's the Russian people's willingness to tolerate corruption, abuse, and stupidity by their leaders. They are paying. 65000 dead. Ruined economy. No freedom to speak. Americans do not appreciate that freedom as we should.
It lets me write/publish.
Russian friends are shocked. Many are here because their parents escaped Russian anti-semitism and authoritarian oppression. A Russian cultural legacy says a strongman's methods are admirable.
A legacy of a slavery history disguised as serfdom. Peasants and Princes.
Read Tolstoy. Then Anna Karenina. The main characters are princes and counts, whose leaders are incompetent idiots with wealth and power.
Peasants who die in their wars due to incompetence are nameless ciphers.
Sound familiar?
You might also like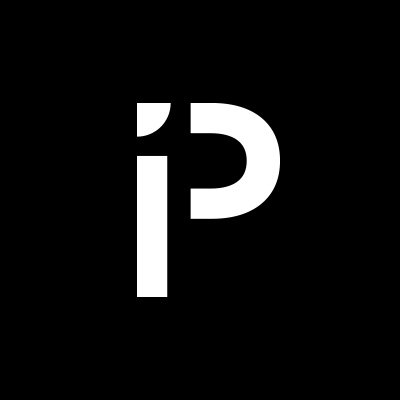 Plagiarism on OpenSea: humans and computers
OpenSea, a non-fungible token (NFT) marketplace, is fighting plagiarism. A new "two-pronged" approach will aim to root out and remove copies of authentic NFTs and changes to its blue tick verified badge system will seek to enhance customer confidence.
According to a blog post, the anti-plagiarism system will use algorithmic detection of "copymints" with human reviewers to keep it in check.
Last year, NFT collectors were duped into buying flipped images of the popular BAYC collection, according to The Verge. The largest NFT marketplace had to remove its delay pay minting service due to an influx of copymints.
80% of NFTs removed by the platform were minted using its lazy minting service, which kept the digital asset off-chain until the first purchase.
NFTs copied from popular collections are opportunistic money-grabs. Right-click, save, and mint the jacked JPEGs that are then flogged as an authentic NFT.
The anti-plagiarism system will scour OpenSea's collections for flipped and rotated images, as well as other undescribed permutations. The lack of detail here may be a deterrent to scammers, or it may reflect the new system's current rudimentary nature.
Thus, human detectors will be needed to verify images flagged by the detection system and help train it to work independently.
"Our long-term goal with this system is two-fold: first, to eliminate all existing copymints on OpenSea, and second, to help prevent new copymints from appearing," it said.
"We've already started delisting identified copymint collections, and we'll continue to do so over the coming weeks."
It works for Twitter, why not OpenSea
OpenSea is also changing account verification. Early adopters will be invited to apply for verification if their NFT stack is worth $100 or more. OpenSea plans to give the blue checkmark to people who are active on Twitter and Discord.
This is just the beginning. We are committed to a future where authentic creators can be verified, keeping scammers out.
Also, collections with a lot of hype and sales will get a blue checkmark. For example, a new NFT collection sold by the verified BAYC account will have a blue badge to verify its legitimacy.
New requests will be responded to within seven days, according to OpenSea.
These programs and products help protect creators and collectors while ensuring our community can confidently navigate the world of NFTs.
By elevating authentic content and removing plagiarism, these changes improve trust in the NFT ecosystem, according to OpenSea.
OpenSea is indeed catching up with the digital art economy. Last August, DevianArt upgraded its AI image recognition system to find stolen tokenized art on marketplaces like OpenSea.
It scans all uploaded art and compares it to "public blockchain events" like Ethereum NFTs to detect stolen art.
ANDREW SINGER
6 months ago
Crypto seen as the 'future of money' in inflation-mired countries
Crypto as the 'future of money' in inflation-stricken nations
Citizens of devalued currencies "need" crypto. "Nice to have" in the developed world.
According to Gemini's 2022 Global State of Crypto report, cryptocurrencies "evolved from what many considered a niche investment into an established asset class" last year.
More than half of crypto owners in Brazil (51%), Hong Kong (51%), and India (54%), according to the report, bought cryptocurrency for the first time in 2021.
The study found that inflation and currency devaluation are powerful drivers of crypto adoption, especially in emerging market (EM) countries:
"Respondents in countries that have seen a 50% or greater devaluation of their currency against the USD over the last decade were more than 5 times as likely to plan to purchase crypto in the coming year."
Between 2011 and 2021, the real lost 218 percent of its value against the dollar, and 45 percent of Brazilians surveyed by Gemini said they planned to buy crypto in 2019.
The rand (South Africa's currency) has fallen 103 percent in value over the last decade, second only to the Brazilian real, and 32 percent of South Africans expect to own crypto in the coming year. Mexico and India, the third and fourth highest devaluation countries, followed suit.
Compared to the US dollar, Hong Kong and the UK currencies have not devalued in the last decade. Meanwhile, only 5% and 8% of those surveyed in those countries expressed interest in buying crypto.
What can be concluded? Noah Perlman, COO of Gemini, sees various crypto use cases depending on one's location. 
'Need to have' investment in countries where the local currency has devalued against the dollar, whereas in the developed world it is still seen as a 'nice to have'.
Crypto as money substitute
As an adjunct professor at New York University School of Law, Winston Ma distinguishes between an asset used as an inflation hedge and one used as a currency replacement.
Unlike gold, he believes Bitcoin (BTC) is not a "inflation hedge". They acted more like growth stocks in 2022. "Bitcoin correlated more closely with the S&P 500 index — and Ether with the NASDAQ — than gold," he told Cointelegraph. But in the developing world, things are different:
"Inflation may be a primary driver of cryptocurrency adoption in emerging markets like Brazil, India, and Mexico."
According to Justin d'Anethan, institutional sales director at the Amber Group, a Singapore-based digital asset firm, early adoption was driven by countries where currency stability and/or access to proper banking services were issues. Simply put, he said, developing countries want alternatives to easily debased fiat currencies.
"The larger flows may still come from institutions and developed countries, but the actual users may come from places like Lebanon, Turkey, Venezuela, and Indonesia."
"Inflation is one of the factors that has and continues to drive adoption of Bitcoin and other crypto assets globally," said Sean Stein Smith, assistant professor of economics and business at Lehman College.
But it's only one factor, and different regions have different factors, says Stein Smith. As a "instantaneously accessible, traceable, and cost-effective transaction option," investors and entrepreneurs increasingly recognize the benefits of crypto assets. Other places promote crypto adoption due to "potential capital gains and returns".
According to the report, "legal uncertainty around cryptocurrency," tax questions, and a general education deficit could hinder adoption in Asia Pacific and Latin America. In Africa, 56% of respondents said more educational resources were needed to explain cryptocurrencies.
Not only inflation, but empowering our youth to live better than their parents without fear of failure or allegiance to legacy financial markets or products, said Monica Singer, ConsenSys South Africa lead. Also, "the issue of cash and remittances is huge in Africa, as is the issue of social grants."
Money's future?
The survey found that Brazil and Indonesia had the most cryptocurrency ownership. In each country, 41% of those polled said they owned crypto. Only 20% of Americans surveyed said they owned cryptocurrency.
These markets are more likely to see cryptocurrencies as the future of money. The survey found:
"The majority of respondents in Latin America (59%) and Africa (58%) say crypto is the future of money."
Brazil (66%), Nigeria (63%), Indonesia (61%), and South Africa (57%). Europe and Australia had the fewest believers, with Denmark at 12%, Norway at 15%, and Australia at 17%.
Will the Ukraine conflict impact adoption?
The poll was taken before the war. Will the devastating conflict slow global crypto adoption growth?
With over $100 million in crypto donations directly requested by the Ukrainian government since the war began, Stein Smith says the war has certainly brought crypto into the mainstream conversation.
"This real-world demonstration of decentralized money's power could spur wider adoption, policy debate, and increased use of crypto as a medium of exchange."
But the war may not affect all developing nations. "The Ukraine war has no impact on African demand for crypto," Others loom larger. "Yes, inflation, but also a lack of trust in government in many African countries, and a young demographic very familiar with mobile phones and the internet."
A major success story like Mpesa in Kenya has influenced the continent and may help accelerate crypto adoption. Creating a plan when everyone you trust fails you is directly related to the African spirit, she said.
On the other hand, Ma views the Ukraine conflict as a sort of crisis check for cryptocurrencies. For those in emerging markets, the Ukraine-Russia war has served as a "stress test" for the cryptocurrency payment rail, he told Cointelegraph.
"These emerging markets may see the greatest future gains in crypto adoption."
Inflation and currency devaluation are persistent global concerns. In such places, Bitcoin and other cryptocurrencies are now seen as the "future of money." Not in the developed world, but that could change with better regulation and education. Inflation and its impact on cash holdings are waking up even Western nations.
Read original post here.
Stephen Moore
2 months ago
Adam Neumanns is working to create the future of living in a classic example of a guy failing upward.
The comeback tour continues…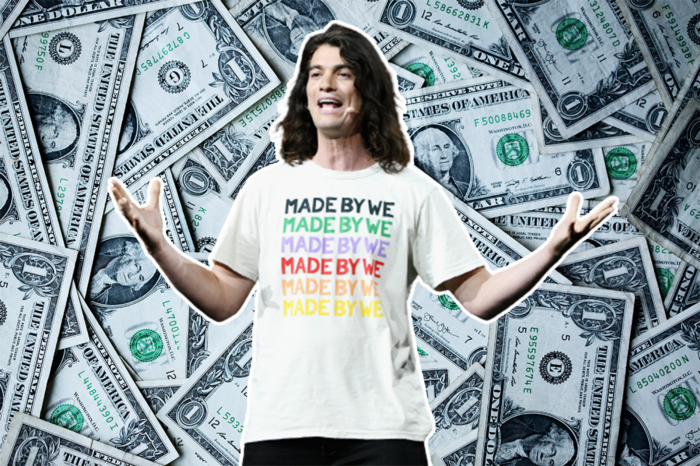 First, he founded a $47 billion co-working company (sorry, a "tech company").
He established WeLive to disrupt apartment life.
Then he created WeGrow, a school that tossed aside the usual curriculum to feed children's souls and release their potential.
He raised the world's consciousness.
Then he blew it all up (without raising the world's consciousness). (He bought a wave pool.)
Adam Neumann's WeWork business burned investors' money. The founder sailed off with unimaginable riches, leaving long-time employees with worthless stocks and the company bleeding money. His track record, which includes a failing baby clothing company, should have stopped investors cold.
Once the dust settled, folks went on. We forgot about the Neumanns! We forgot about the private jets, company retreats, many houses, and WeWork's crippling. In that moment, the prodigal son of entrepreneurship returned, choosing the blockchain as his industry. His homecoming tour began with Flowcarbon, which sold Goddess Nature Tokens to lessen companies' carbon footprints.
Did it work?
Of course not.
Despite receiving $70 million from Andreessen Horowitz's a16z, the project has been halted just two months after its announcement.
This triumph should lower his grade.
Neumann seems to have moved on and has another revolutionary idea for the future of living. Flow (not Flowcarbon) aims to help people live in flow and will launch in 2023. It's the classic Neumann pitch: lofty goals, yogababble, and charisma to attract investors.
It's a winning formula for one investment fund. a16z has backed the project with its largest single check, $350 million. It has a splash page and 3,000 rental units, but is valued at over $1 billion. The blog post praised Neumann for reimagining the office and leading a paradigm-shifting global company.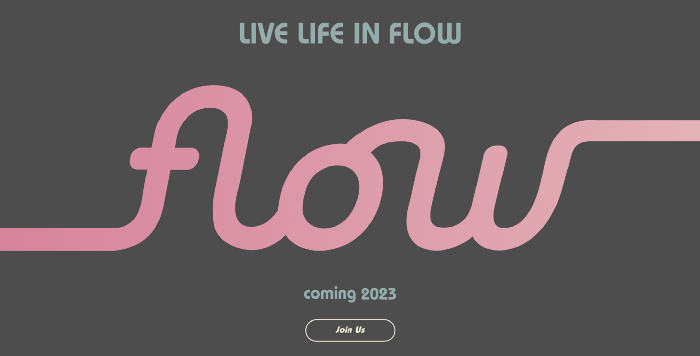 Flow's mission is to solve the nation's housing crisis. How? Idk. It involves offering community-centric services in apartment properties to the same remote workforce he once wooed with free beer and a pingpong table. Revolutionary! It seems the goal is to apply WeWork's goals of transforming physical spaces and building community to apartments to solve many of today's housing problems.
The elevator pitch probably sounded great.
At least a16z knows it's a near-impossible task, calling it a seismic shift. Marc Andreessen opposes affordable housing in his wealthy Silicon Valley town. As details of the project emerge, more investors will likely throw ethics and morals out the window to go with the flow, throwing money at a man known for burning through it while building toxic companies, hoping he can bank another fantasy valuation before it all crashes.
Insanity is repeating the same action and expecting a different result. Everyone on the Neumann hype train needs to sober up.
Like WeWork, this venture Won'tWork.
Like before, it'll cause a shitstorm.