More on Entrepreneurship/Creators
How to Make $1,037,100 in 4 Months with This Weird Website
One great idea might make you rich.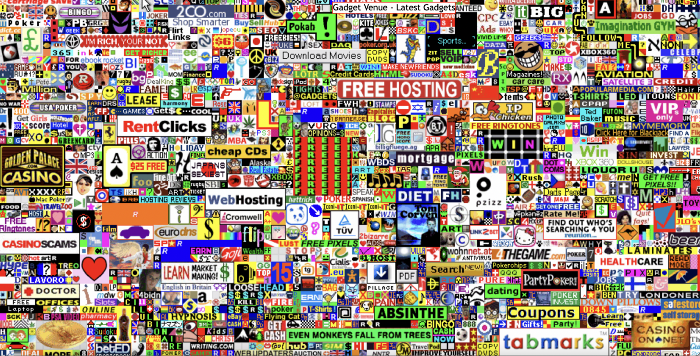 Imagine having a million-dollar concept in college that made a million.
2005 precisely.
Alex Tew, 21, from Wiltshire, England, created The Million Dollar Homepage in August 2005. The idea is basic but beyond the ordinary, which is why it worked.
Alex built a 1,000,000-pixel webpage.
Each website pixel would cost $1. Since pixels are hard to discern, he sold 10x10 squares for $100.
He'd make a million if all the spots sold.
He may have thought about NFTs and the Metaverse decades ago.
MillionDollarHomepage.com launched in 2005.
Businesses and individuals could buy a website spot and add their logo, website link, and tagline. You bought an ad, but nobody visited the website.
If a few thousand people visited the website, it could drive traffic to your business's site.
Alex promised buyers the website would be up for 5 years, so it was a safe bet.
Alex's friend with a music website was the first to buy real estate on the site. Within two weeks, 4,700 pixels sold, and a tracker showed how many were sold and available.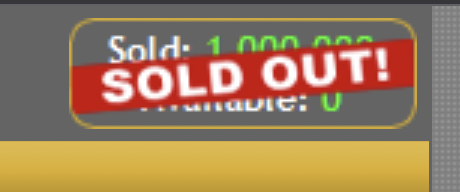 Word-of-mouth marketing got the press's attention quickly. Everyone loves reading about new ways to make money, so it was a good news story.
By September, over 250,000 pixels had been sold, according to a BBC press release.
Alex and the website gained more media and public attention, so traffic skyrocketed. Two months after the site launched, 1,400 customers bought more than 500,000 pixels.
Businesses bought online real estate. They heard thousands visited the site, so they could get attention cheaply.
Unless you bought a few squares, I'm not sure how many people would notice your ad or click your link.
A sponge website owner emailed Alex:
"We tried Million Dollar Homepage because we were impressed at the level of ingenuity and the sheer simplicity of it. If we're honest, we didn't expect too much from it. Now, as a direct result, we are pitching for £18,000 GBP worth of new clients and have seen our site traffic increase over a hundred-fold. We're even going to have to upgrade our hosting facility! It's been exceptional."
Web.archive.org screenshots show how the website changed.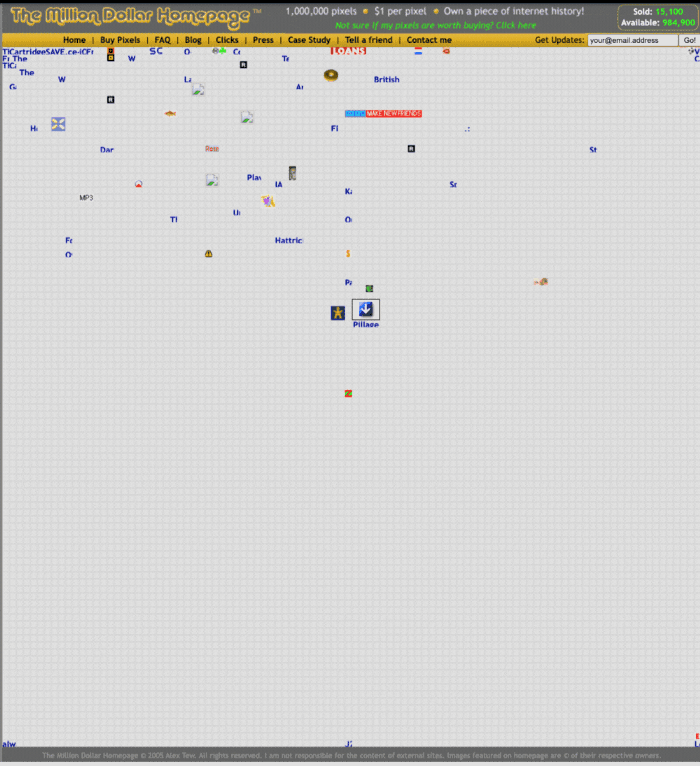 "The idea is to create something of an internet time capsule: a homepage that is unique and permanent. Everything on the internet keeps changing so fast, it will be nice to have something that stays solid and permanent for many years. You can be a part of that!" Alex Tew, 2005
The last 1,000 pixels were sold on January 1, 2006.
By then, the homepage had hundreds of thousands of monthly visitors. Alex put the last space on eBay due to high demand.
MillionDollarWeightLoss.com won the last pixels for $38,100, bringing revenue to $1,037,100 in 4 months.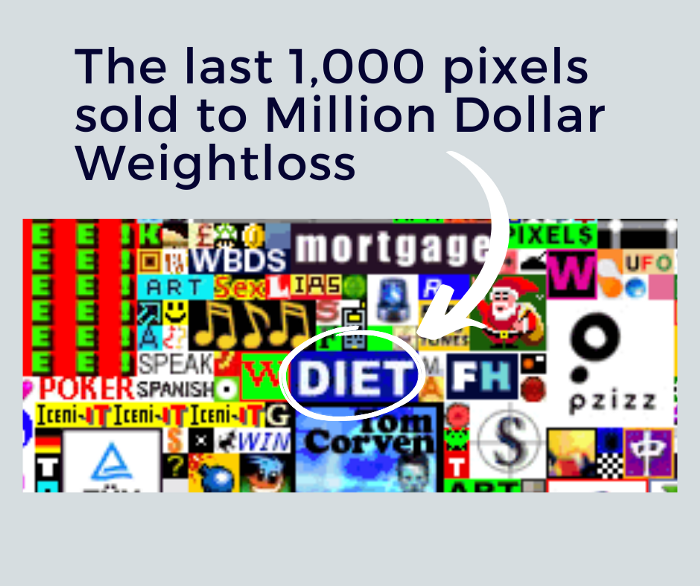 Many have tried to replicate this website's success. They've all failed.
This idea only worked because no one had seen this website before.
This winner won't be repeated, but it should inspire you to try something new and creative.
Still popular, you could buy one of the linked domains. You can't buy pixels, but you can buy an expired domain.
One link I clicked costs $59,888.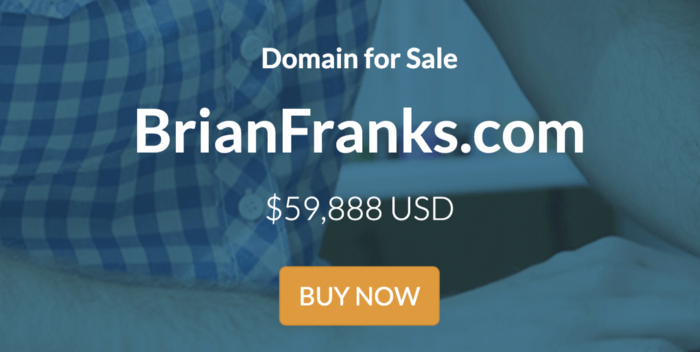 You'd own a piece of internet history if you spent that much on a domain.
Someone bought stablesgallery.co.uk after the domain expired and restored it.
Many of the linked websites have expired or been redirected, but some still link to the original. I couldn't find sponge's website. Can you?
This is a great example of how a simple creative idea can go viral.
Comment on this amazing success story.
Matthew O'Riordan
9 months ago
Trends in SaaS Funding from 2016 to 2022
Christopher Janz of Point Nine Capital created the SaaS napkin in 2016. This post shows how founders have raised cash in the last 6 years. View raw data.
Round size
Unsurprisingly, round sizes have expanded and will taper down in 2022. In 2016, pre-seed rounds were $200k to $500k; currently, they're $1-$2m. Despite the macroeconomic scenario, Series A have expanded from $3m to $12m in 2016 to $6m and $18m in 2022.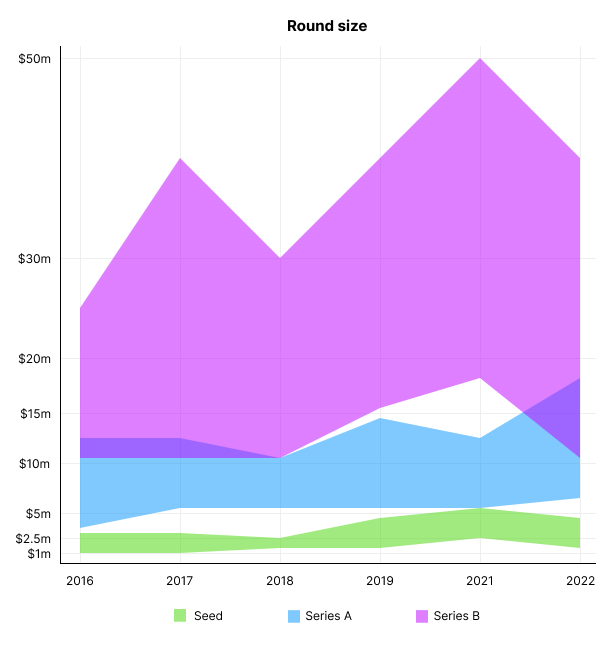 Valuation
There are hints that valuations are rebounding this year. Pre-seed valuations in 2022 are $12m from $3m in 2016, and Series B prices are $270m from $100m in 2016.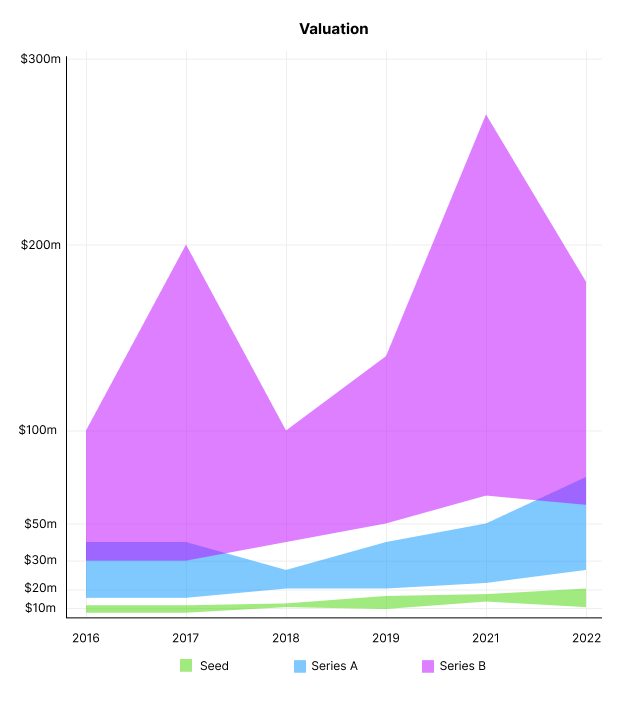 Compared to public SaaS multiples, Series B valuations more closely reflect the market, but Seed and Series A prices seem to be inflated regardless of the market.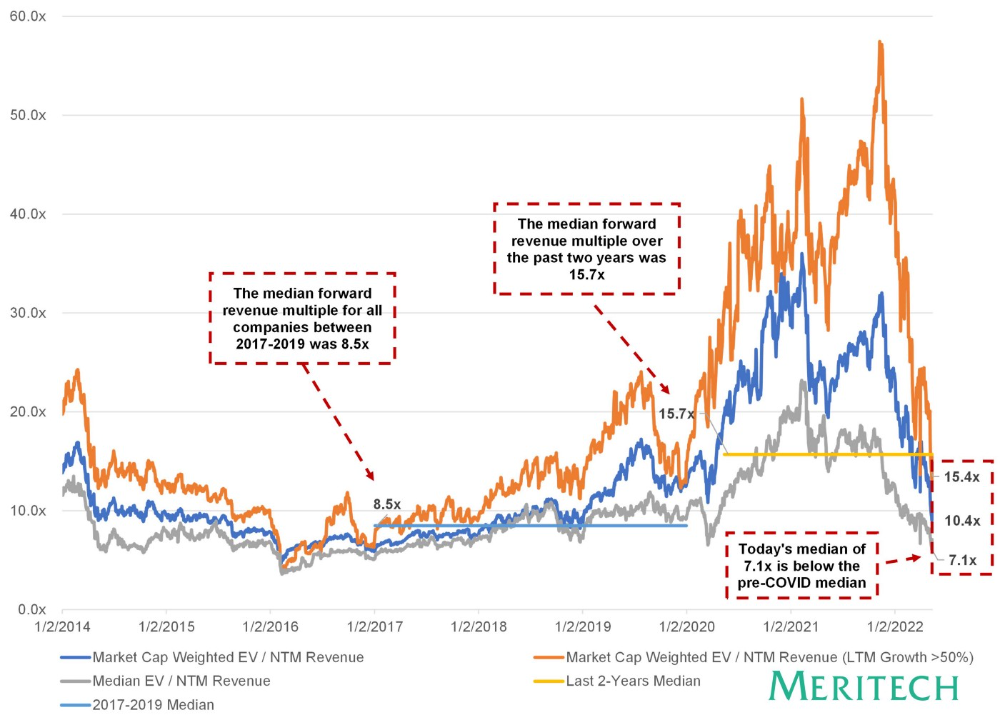 I'd like to know how each annual cohort performed for investors, based on the year they invested and the valuations. I can't access this information.
ARR
Seed firms' ARR forecasts have risen from $0 to $0.6m to $0 to $1m. 2016 expected $1.2m to $3m, 2021 $0.5m to $4m, and this year $0.5m to $2.5m, suggesting that Series A firms may raise with less ARR today. Series B minutes fell from $4.2m to $3m.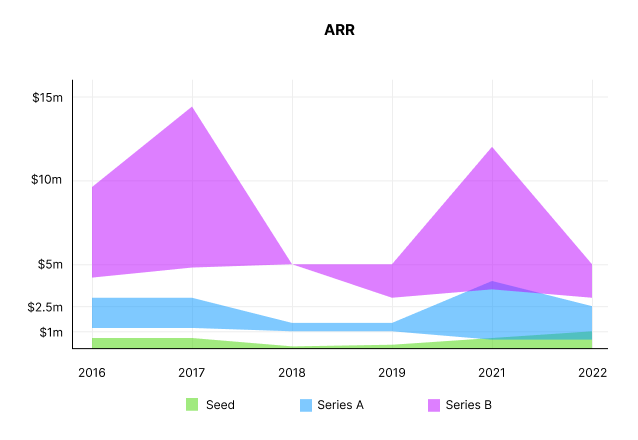 Capitalization Rate
2022 is the year that VCs start discussing capital efficiency in portfolio meetings. Given the economic shift in the markets and the stealthy VC meltdown, it's not surprising. Christopher Janz added capital efficiency to the SaaS Napkin as a new statistic for Series A (3.5x) and Series B. (2.5x). Your investors must live under a rock if they haven't asked about capital efficiency. If you're unsure:
The Capital Efficiency Ratio is the ratio of how much a company has spent growing revenue and how much they're receiving in return. It is the broadest measure of company effectiveness in generating ARR
What next?
No one knows what's next, including me. All startup and growing enterprises around me are tightening their belts and extending their runways in anticipation of a difficult fundraising ride. If you're wanting to raise money but can wait, wait till the market is more stable and access to money is easier.
Bastian Hasslinger
9 months ago
Before 2021, most startups had excessive valuations. It is currently causing issues.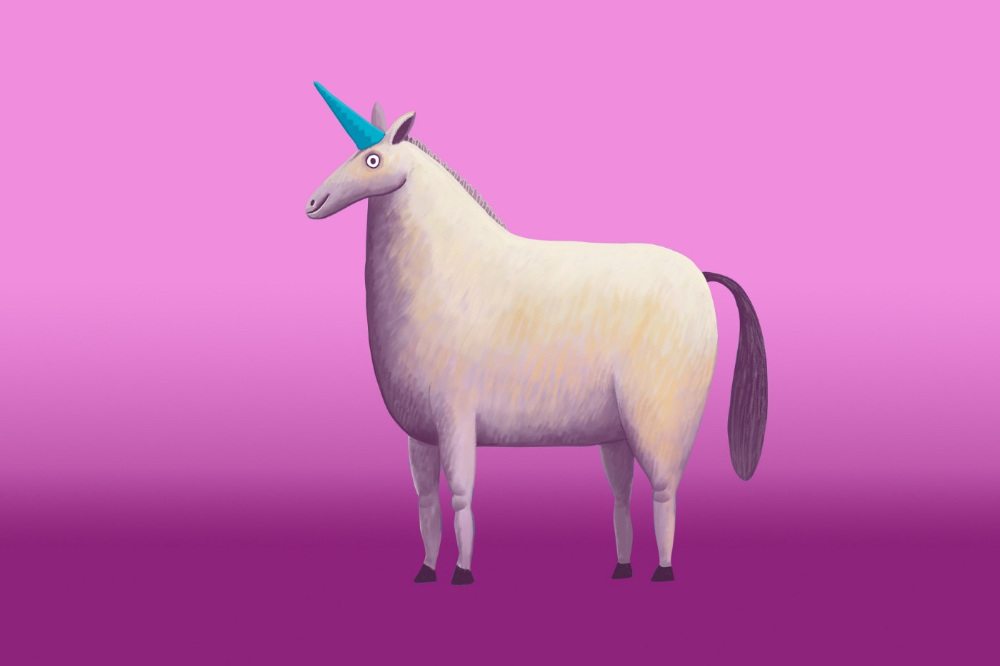 Higher startup valuations are often favorable for all parties. High valuations show a business's potential. New customers and talent are attracted. They earn respect.
Everyone benefits if a company's valuation rises.
Founders and investors have always been incentivized to overestimate a company's value.
Post-money valuations were inflated by 2021 market expectations and the valuation model's mechanisms.
Founders must understand both levers to handle a normalizing market.
2021, the year of miracles
2021 must've seemed miraculous to entrepreneurs, employees, and VCs. Valuations rose, and funding resumed after the first Covid-19 epidemic caution.
In 2021, VC investments increased from $335B to $643B. 518 new worldwide unicorns vs. 134 in 2020; 951 US IPOs vs. 431.
Things can change quickly, as 2020-21 showed.
Rising interest rates, geopolitical developments, and normalizing technology conditions drive down share prices and tech company market caps in 2022. Zoom, the poster-child of early lockdown success, is down 37% since 1st Jan.
Once-inflated valuations can become a problem in a normalizing market, especially for founders, employees, and early investors.
the reason why startups are always overvalued
To see why inflated valuations are a problem, consider one of its causes.
Private company values only fluctuate following a new investment round, unlike publicly-traded corporations. The startup's new value is calculated simply:
(Latest round share price) x (total number of company shares)
This is the industry standard Post-Money Valuation model.
Let's illustrate how it works with an example. If a VC invests $10M for 1M shares (at $10/share), and the company has 10M shares after the round, its Post-Money Valuation is $100M (10/share x 10M shares).
This approach might seem like the most natural way to assess a business, but the model often unintentionally overstates the underlying value of the company even if the share price paid by the investor is fair. All shares aren't equal.
New investors in a corporation will always try to minimize their downside risk, or the amount they lose if things go wrong. New investors will try to negotiate better terms and pay a premium.
How the value of a struggling SpaceX increased
SpaceX's 2008 Series D is an example. Despite the financial crisis and unsuccessful rocket launches, the company's Post-Money Valuation was 36% higher after the investment round. Why?
Series D SpaceX shares were protected. In case of liquidation, Series D investors were guaranteed a 2x return before other shareholders.
Due to downside protection, investors were willing to pay a higher price for this new share class.
The Post-Money Valuation model overpriced SpaceX because it viewed all the shares as equal (they weren't).
Why entrepreneurs, workers, and early investors stand to lose the most
Post-Money Valuation is an effective and sufficient method for assessing a startup's valuation, despite not taking share class disparities into consideration.
In a robust market, where the firm valuation will certainly expand with the next fundraising round or exit, the inflated value is of little significance.
Fairness endures. If a corporation leaves at a greater valuation, each stakeholder will receive a proportional distribution. (i.e., 5% of a $100M corporation yields $5M).
SpaceX's inherent overvaluation was never a problem. Had it been sold for less than its Post-Money Valuation, some shareholders, including founders, staff, and early investors, would have seen their ownership drop.
The unforgiving world of 2022
In 2022, founders, employees, and investors who benefited from inflated values will face below-valuation exits and down-rounds.
For them, 2021 will be a curse, not a blessing.
Some tech giants are worried. Klarna's valuation fell from $45B (Oct 21) to $30B (Jun 22), Canvas from $40B to $27B, and GoPuffs from $17B to $8.3B.
Shazam and Blue Apron have to exit or IPO at a cheaper price. Premium share classes are protected, while others receive less. The same goes for bankrupts.
Those who continue at lower valuations will lose reputation and talent. When their value declines by half, generous employee stock options become less enticing, and their ability to return anything is questioned.
What can we infer about the present situation?
Such techniques to enhance your company's value or stop a normalizing market are fiction.
The current situation is a painful reminder for entrepreneurs and a crucial lesson for future firms.
The devastating market fall of the previous six months has taught us one thing:
Keep in mind that any valuation is speculative. Money Post A startup's valuation is a highly simplified approximation of its true value, particularly in the early phases when it lacks significant income or a cutting-edge product. It is merely a projection of the future and a hypothetical meter. Until it is achieved by an exit, a valuation is nothing more than a number on paper.


Assume the value of your company is lower than it was in the past. Your previous valuation might not be accurate now due to substantial changes in the startup financing markets. There is little reason to think that your company's value will remain the same given the 50%+ decline in many newly listed IT companies. Recognize how the market situation is changing and use caution.


Recognize the importance of the stake you hold. Each share class has a unique value that varies. Know the sort of share class you own and how additional contractual provisions affect the market value of your security. Frameworks have been provided by Metrick and Yasuda (Yale & UC) and Gornall and Strebulaev (Stanford) for comprehending the terms that affect investors' cash-flow rights upon withdrawal. As a result, you will be able to more accurately evaluate your firm and determine the worth of each share class.


Be wary of approving excessively protective share terms.
The trade-offs should be considered while negotiating subsequent rounds. Accepting punitive contractual terms could first seem like a smart option in order to uphold your inflated worth, but you should proceed with caution. Such provisions ALWAYS result in misaligned shareholders, with common shareholders (such as you and your staff) at the bottom of the list.
You might also like
Hudson Rennie
6 months ago
Meet the $5 million monthly controversy-selling King of Toxic Masculinity.
Trigger warning — Andrew Tate is running a genius marketing campaign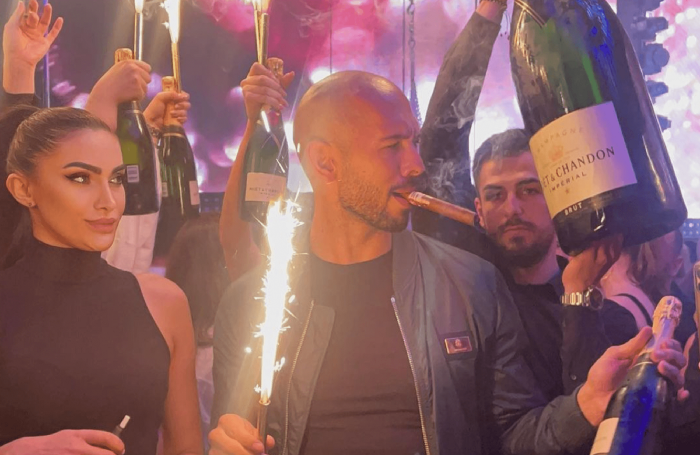 Andrew Tate is a 2022 internet celebrity.
Kickboxing world champion became rich playboy with controversial views on gender roles.
Andrew's get-rich-quick scheme isn't new. His social media popularity is impressive.
He's currently running one of the most genius marketing campaigns in history.
He pulls society's pendulum away from diversity and inclusion and toward diversion and exclusion. He's unstoppable.
Here's everything you need to know about Andrew Tate. And how he's playing chess while the world plays checkers.
Cobra Tate is the name he goes by.
American-born, English-raised entrepreneur Andrew Tate lives in Romania.
Romania? Says Andrew,
"I prefer a country in which corruption is available to everyone."
Andrew was a professional kickboxer with the ring moniker Cobra before starting Hustlers University.
Before that, he liked chess and worshipped his father.
Emory Andrew Tate III is named after his grandmaster chess player father.
Emory was the first black-American chess champion. He was military, martial arts-trained, and multilingual. A superhuman.
He lived in his car to make ends meet.
Andrew and Tristan relocated to England with their mother when their parents split.
It was there that Andrew began his climb toward becoming one of the internet's greatest villains.
Andrew fell in love with kickboxing.
Andrew spent his 20s as a professional kickboxer and reality TV star, featuring on Big Brother UK and The Ultimate Traveller.
These 3 incidents, along with a chip on his shoulder, foreshadowed Andrews' social media breakthrough.
Chess

Combat sports

Reality television
A dangerous trio.
Andrew started making money online after quitting kickboxing in 2017 due to an eye issue.
Andrew didn't suddenly become popular.
Andrew's web work started going viral in 2022.
Due to his contentious views on patriarchy and gender norms, he's labeled the King of Toxic Masculinity. His most contentious views (trigger warning):
"Women are intrinsically lazy."

"Female promiscuity is disgusting."

"Women shouldn't drive cars or fly planes."

"A lot of the world's problems would be solved if women had their body count tattooed on their foreheads."
Andrew's two main beliefs are:
"These are my personal opinions based on my experiences."
2. "I believe men are better at some things and women are better at some things. We are not equal."
Andrew intentionally offends.
Andrew's thoughts began circulating online in 2022.

In July 2022, he was one of the most Googled humans, surpassing:
Joe Biden

Donald Trump

Kim Kardashian
Andrews' rise is a mystery since no one can censure or suppress him. This is largely because Andrew nor his team post his clips.
But more on that later.
Andrew's path to wealth.
Andrew Tate is a self-made millionaire. His morality is uncertain.
Andrew and Tristan needed money soon after retiring from kickboxing.
"I owed some money to some dangerous people. I had $70K and needed $100K to stay alive."
Andrews lost $20K on roulette at a local casino.
Andrew had one week to make $50,000, so he started planning. Andrew locked himself in a chamber like Thomas Edison to solve an energy dilemma.
He listed his assets.
Physical strength (but couldn't fight)

a BMW (worth around $20K)

Intelligence (but no outlet)
A lightbulb.
He had an epiphany after viewing a webcam ad. He sought aid from women, ironically. His 5 international girlfriends are assets.
Then, a lightbulb.
Andrew and Tristan messaged and flew 7 women to a posh restaurant. Selling desperation masked as opportunity, Andrew pitched his master plan:
A webcam business — with a 50/50 revenue split.
5 women left.
2 stayed.
Andrew Tate, a broke kickboxer, became Top G, Cobra Tate.
The business model was simple — yet sad.
Andrew's girlfriends moved in with him and spoke online for 15+ hours a day. Andrew handled ads and equipment as the women posed.
Andrew eventually took over their keyboards, believing he knew what men wanted more than women.
Andrew detailed on the Full Send Podcast how he emotionally manipulated men for millions. They sold houses, automobiles, and life savings to fuel their companionship addiction.
When asked if he felt bad, Andrew said,
"F*ck no."
Andrew and Tristan wiped off debts, hired workers, and diversified.
Tristan supervised OnlyFans models.
Andrew bought Romanian casinos and MMA league RXF (Real Xtreme Fighting).
Pandemic struck suddenly.
Andrew couldn't run his 2 businesses without a plan. Another easy moneymaker.
He banked on Hustlers University.
The actual cause of Andrew's ubiquity.
On a Your Mom's House episode Andrew's 4 main revenue sources:
Hustler's University
2. Owning casinos in Romania
3. Owning 10% of the Romanian MMA league "RXF"
4. "The War Room" — a society of rich and powerful men
When the pandemic hit, 3/4 became inoperable.
So he expanded Hustlers University.
But what is Hustler's University?
Andrew says Hustlers University teaches 18 wealth-building tactics online. Examples:
Real estate

Copywriting

Amazon FBA

Dropshipping

Flipping Cryptos
How to swiftly become wealthy.
Lessons are imprecise, rudimentary, and macro-focused, say reviews. Invest wisely, etc. Everything is free online.
You pay for community. One unique income stream.
The only money-making mechanism that keeps the course from being a scam.
The truth is, many of Andrew's students are actually making money. Maybe not from the free YouTube knowledge Andrew and his professors teach in the course, but through Hustler's University's affiliate program.
Affiliates earn 10% commission for each new student = $5.
Students can earn $10 for each new referral in the first two months.
Andrew earns $50 per membership per month.
This affiliate program isn't anything special — in fact, it's on the lower end of affiliate payouts. Normally, it wouldn't be very lucrative.
But it has one secret weapon— Andrew and his viral opinions.
Andrew is viral. Andrew went on a media tour in January 2022 after appearing on Your Mom's House.
And many, many more…
He chatted with Twitch streamers. Hustlers University wanted more controversy (and clips).
Here's the strategy behind Hustler's University that has (allegedly) earned students upwards of $10K per month:
Make a social media profile with Andrew Tates' name and photo.

Post any of the online videos of Andrews that have gone viral.

Include a referral link in your bio.
Effectively simple.
Andrew's controversy attracts additional students. More student clips circulate as more join. Andrew's students earn more and promote the product as he goes viral.
A brilliant plan that's functioning.
At the beginning of his media tour, Hustler's University had 5,000 students. 6 months in, and he now has over 100,000.
One income stream generates $5 million every month.
Andrew's approach is not new.
But it is different.
In the early 2010s, Tai Lopez dominated the internet.
His viral video showed his house.
"Here in my garage. Just bought this new Lamborghini."
Tais' marketing focused on intellect, not strength, power, and wealth to attract women.
How reading quicker leads to financial freedom in 67 steps.
Years later, it was revealed that Tai Lopez rented the mansion and Lamborghini as a marketing ploy to build social proof. Meanwhile, he was living in his friend's trailer.
Faked success is an old tactic.
Andrew is doing something similar. But with one major distinction.
Andrew outsources his virality — making him nearly impossible to cancel.
In 2022, authorities searched Andrews' estate over human trafficking suspicions. Investigation continues despite withdrawn charges.
Andrew's divisive nature would normally get him fired. Andrew's enterprises and celebrity don't rely on social media.
He doesn't promote or pay for ads. Instead, he encourages his students and anyone wishing to get rich quick to advertise his work.
Because everything goes through his affiliate program. Old saying:
"All publicity is good publicity."
Final thoughts: it's ok to feel triggered.
Tate is divisive.
His emotionally charged words are human nature. Andrews created the controversy.
It's non-personal.
His opinions are those of one person. Not world nor generational opinion.
Briefly:
It's easy to understand why Andrews' face is ubiquitous. Money.

The world wide web is a chessboard. Misdirection is part of it.

It's not personal, it's business.

Controversy sells
Sometimes understanding the 'why', can help you deal with the 'what.'
Scott Galloway
7 months ago
Attentive
From oil to attention.
Oil has been the most important commodity for a century. It's sparked wars. Pearl Harbor was a preemptive strike to guarantee Japanese access to Indonesian oil, and it made desert tribes rich. Oil's heyday is over. From oil to attention.
We talked about an information economy. In an age of abundant information, what's scarce? Attention. Scale of the world's largest enterprises, wealth of its richest people, and power of governments all stem from attention extraction, monetization, and custody.
Attention-grabbing isn't new. Humans have competed for attention and turned content into wealth since Aeschylus' Oresteia. The internal combustion engine, industrial revolutions in mechanization and plastics, and the emergence of a mobile Western lifestyle boosted oil. Digitization has put wells in pockets, on automobile dashboards, and on kitchen counters, drilling for attention.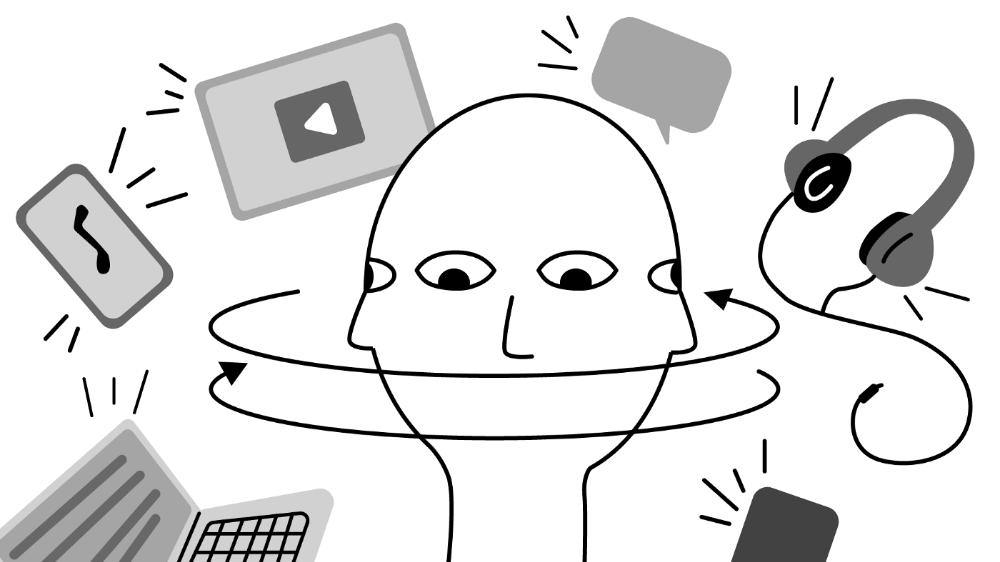 The most valuable firms are attention-seeking enterprises, not oil companies. Big Tech dominates the top 4. Tech and media firms are the sheikhs and wildcatters who capture our attention. Blood will flow as the oil economy rises.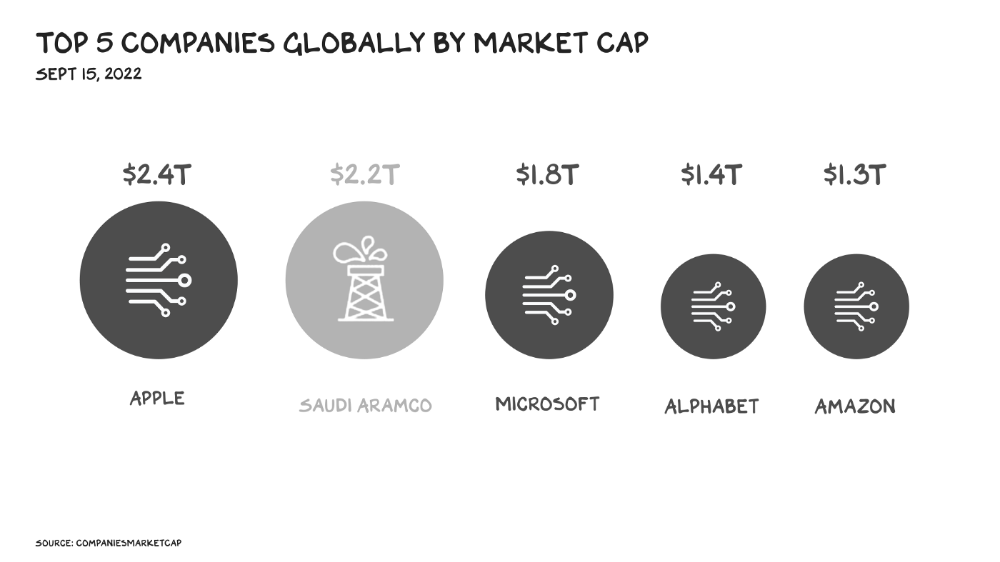 Attention to Detail
More than IT and media companies compete for attention. Podcasting is a high-growth, low-barrier-to-entry chance for newbies to gain attention and (for around 1%) make money. Conferences are good for capturing in-person attention. Salesforce paid $30 billion for Slack's dominance of workplace attention, while Spotify is transforming music listening attention into a media platform.
Conferences, newsletters, and even music streaming are artisan projects. Even 130,000-person Comic Con barely registers on the attention economy's Richter scale. Big players have hundreds of millions of monthly users.
Supermajors
Even titans can be disrupted in the attention economy. TikTok is fracking king Chesapeake Energy, a rule-breaking insurgent with revolutionary extraction technologies. Attention must be extracted, processed, and monetized. Innovators disrupt the attention economy value chain.
Attention pre-digital Entrepreneurs commercialized intriguing or amusing stuff like a newspaper or TV show through subscriptions and ads. Digital storage and distribution's limitless capacity drove the initial wave of innovation. Netflix became dominant by releasing old sitcoms and movies. More ad-free content gained attention. By 2016, Netflix was greater than cable TV. Linear scale, few network effects.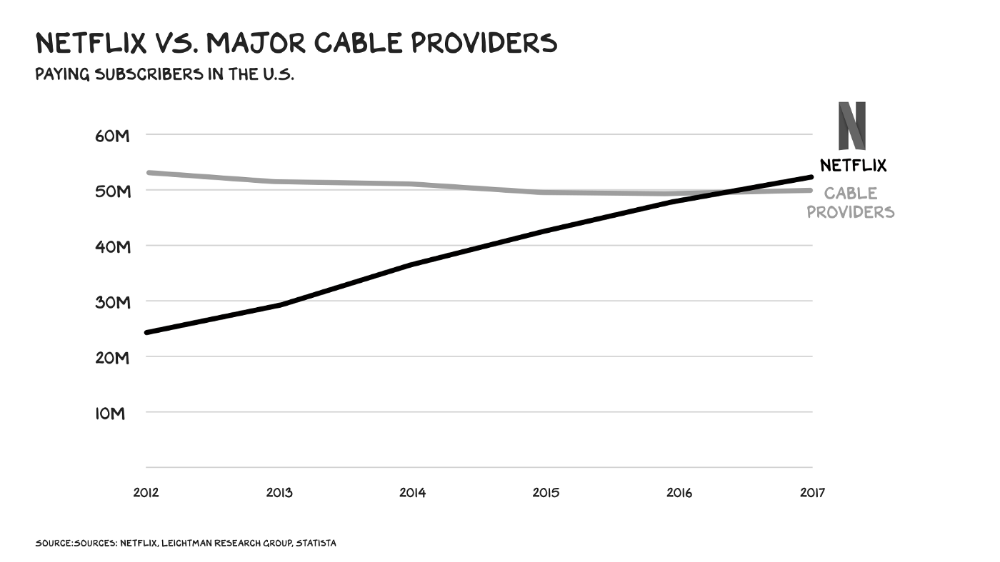 Social media introduced two breakthroughs. First, users produced and paid for content. Netflix's economics are dwarfed by TikTok and YouTube, where customers create the content drill rigs that the platforms monetize.
Next, social media businesses expanded content possibilities. Twitter, Facebook, and Reddit offer traditional content, but they transform user comments into more valuable (addictive) emotional content. By emotional resonance, I mean they satisfy a craving for acceptance or anger us. Attention and emotion are mined from comments/replies, piss-fights, and fast-brigaded craziness. Exxon has turned exhaust into heroin. Should we be so linked without a commensurate presence? You wouldn't say this in person. Anonymity allows fraudulent accounts and undesirable actors, which platforms accept to profit from more pollution.
FrackTok
A new entrepreneur emerged as ad-driven social media anger contaminated the water table. TikTok is remaking the attention economy. Short-form video platform relies on user-generated content, although delivery is narrower and less social.
Netflix grew on endless options. Choice requires cognitive effort. TikTok is the least demanding platform since TV. App video plays when opened. Every video can be skipped with a swipe. An algorithm watches how long you watch, what you finish, and whether you like or follow to create a unique streaming network. You can follow creators and respond, but the app is passive. TikTok's attention economy recombination makes it apex predator. The app has more users than Facebook and Instagram combined. Among teens, it's overtaking the passive king, TV.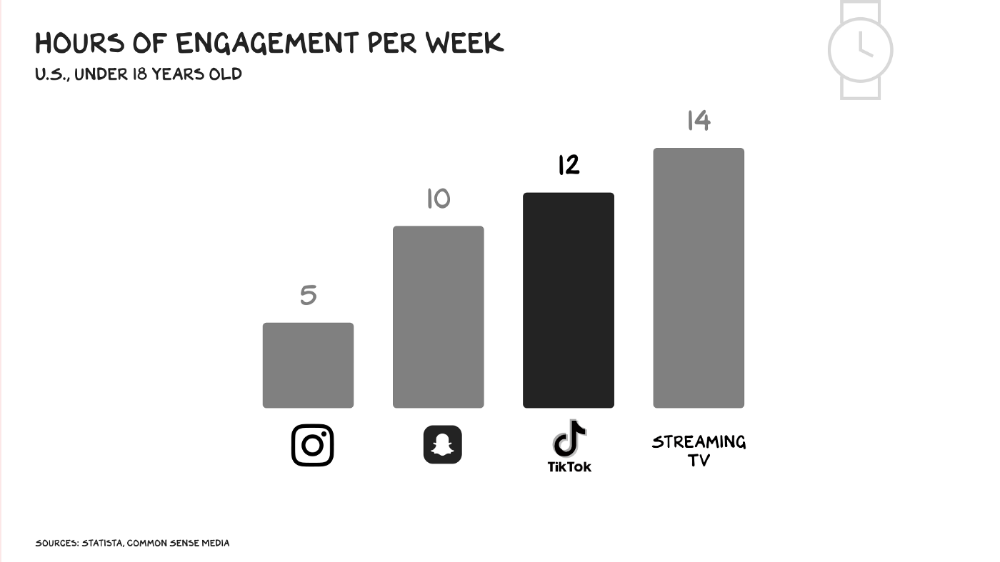 Externalities
Now we understand fossil fuel externalities. A carbon-based economy has harmed the world. Fracking brought large riches and rebalanced the oil economy, but at a cost: flammable water, earthquakes, and chemical leaks.
TikTok has various concerns associated with algorithmically generated content and platforms. A Wall Street Journal analysis discovered new accounts listed as belonging to 13- to 15-year-olds would swerve into rabbitholes of sex- and drug-related films in mere days. TikTok has a unique externality: Chinese Communist Party ties. Our last two presidents realized the relationship's perils. Concerned about platform's propaganda potential.
No evidence suggests the CCP manipulated information to harm American interests. A headjack implanted on America's youth, who spend more time on TikTok than any other network, connects them to a neural network that may be modified by the CCP. If the product and ownership can't be separated, the app should be banned. Putting restrictions near media increases problems. We should have a reciprocal approach with China regarding media firms. Ban TikTok
It was a conference theme. I anticipated Axel Springer CEO Mathias Döpfner to say, "We're watching them." (That's CEO protocol.) TikTok should be outlawed in every democracy as an espionage tool. Rumored regulations could lead to a ban, and FCC Commissioner Brendan Carr pushes for app store prohibitions. Why not restrict Chinese propaganda? Some disagree: Several renowned tech writers argued my TikTok diatribe last week distracted us from privacy and data reform. The situation isn't zero-sum. I've warned about Facebook and other tech platforms for years. Chewing gum while walking is possible.
The Future
Is TikTok the attention-economy titans' final evolution? The attention economy acts like it. No original content. CNN+ was unplugged, Netflix is losing members and has lost 70% of its market cap, and households are canceling cable and streaming subscriptions in historic numbers. Snap Originals closed in August after YouTube Originals in January.
Everyone is outTik-ing the Tok. Netflix debuted Fast Laughs, Instagram Reels, YouTube Shorts, Snap Spotlight, Roku The Buzz, Pinterest Watch, and Twitter is developing a TikTok-like product. I think they should call it Vine. Just a thought.
Meta's internal documents show that users spend less time on Instagram Reels than TikTok. Reels engagement is dropping, possibly because a third of the videos were generated elsewhere (usually TikTok, complete with watermark). Meta has tried to downrank these videos, but they persist. Users reject product modifications. Kim Kardashian and Kylie Jenner posted a meme urging Meta to Make Instagram Instagram Again, resulting in 312,000 signatures. Mark won't hear the petition. Meta is the fastest follower in social (see Oculus and legless hellscape fever nightmares). Meta's stock is at a five-year low, giving those who opposed my demands to break it up a compelling argument.
Blue Pill
TikTok's short-term dominance in attention extraction won't be stopped by anyone who doesn't hear Hail to the Chief every time they come in. Will TikTok still be a supermajor in five years? If not, YouTube will likely rule and protect Kings Landing.
56% of Americans regularly watch YouTube. Compared to Facebook and TikTok, 95% of teens use Instagram. YouTube users upload more than 500 hours of video per minute, a number that's likely higher today. Last year, the platform garnered $29 billion in advertising income, equivalent to Netflix's total.
Business and biology both value diversity. Oil can be found in the desert, under the sea, or in the Arctic. Each area requires a specific ability. Refiners turn crude into gas, lubricants, and aspirin. YouTube's variety is unmatched. One-second videos to 12-hour movies. Others are studio-produced. (My Bill Maher appearance was edited for YouTube.)
You can dispute in the comment section or just stream videos. YouTube is used for home improvement, makeup advice, music videos, product reviews, etc. You can load endless videos on a topic or creator, subscribe to your favorites, or let the suggestion algo take over. YouTube relies on user content, but it doesn't wait passively. Strategic partners advise 12,000 creators. According to a senior director, if a YouTube star doesn't post once week, their manager is "likely to know why."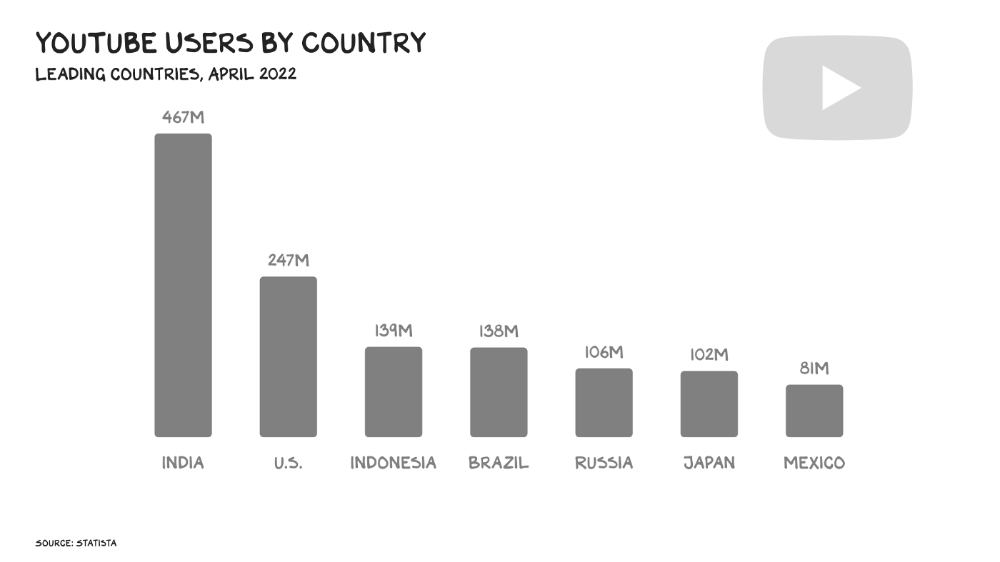 YouTube's kevlar is its middle, especially for creators. Like TikTok, users can start with low-production vlogs and selfie videos. As your following expands, so does the scope of your production, bringing longer videos, broadcast-quality camera teams and performers, and increasing prices. MrBeast, a YouTuber, is an example. MrBeast made gaming videos and YouTube drama comments.
Donaldson's YouTube subscriber base rose. MrBeast invests earnings to develop impressive productions. His most popular video was a $3.5 million Squid Game reenactment (the cost of an episode of Mad Men). 300 million people watched. TikTok's attention-grabbing tech is too limiting for this type of material. Now, Donaldson is focusing on offline energy with a burger restaurant and cloud kitchen enterprise.
Steps to Take
Rapid wealth growth has externalities. There is no free lunch. OK, maybe caffeine. The externalities are opaque, and the parties best suited to handle them early are incentivized to construct weapons of mass distraction to postpone and obfuscate while achieving economic security for themselves and their families. The longer an externality runs unchecked, the more damage it causes and the more it costs to fix. Vanessa Pappas, TikTok's COO, didn't shine before congressional hearings. Her comms team over-consulted her and said ByteDance had no headquarters because it's scattered. Being full of garbage simply promotes further anger against the company and the awkward bond it's built between the CCP and a rising generation of American citizens.
This shouldn't distract us from the (still existent) harm American platforms pose to our privacy, teenagers' mental health, and civic dialogue. Leaders of American media outlets don't suffer from immorality but amorality, indifference, and dissonance. Money rain blurs eyesight.
Autocratic governments that undermine America's standing and way of life are immoral. The CCP has and will continue to use all its assets to harm U.S. interests domestically and abroad. TikTok should be spun to Western investors or treated the way China treats American platforms: kicked out.
So rich,
Caspar Mahoney
3 months ago
Changing Your Mindset From a Project to a Product
Product game mindsets? How do these vary from Project mindset?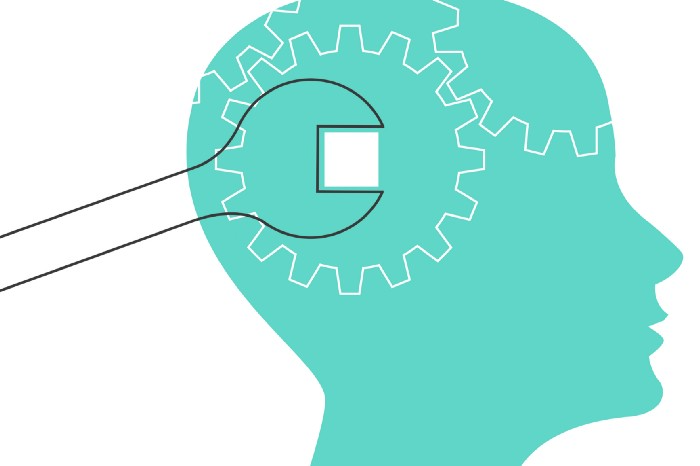 1950s spawned the Iron Triangle. Project people everywhere know and live by it. In stakeholder meetings, it is used to stretch the timeframe, request additional money, or reduce scope.
Quality was added to this triangle as things matured.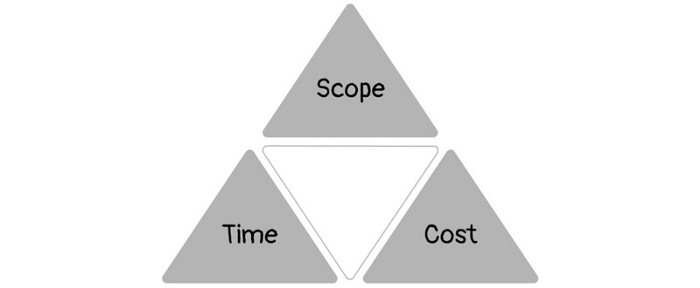 Quality was intended to be transformative, but none of these principles addressed why we conduct projects.
Value and benefits are key.
Product value is quantified by ROI, revenue, profit, savings, or other metrics. For me, every project or product delivery is about value.
Most project managers, especially those schooled 5-10 years or more ago (thousands working in huge corporations worldwide), understand the world in terms of the iron triangle. What does that imply? They worry about:
a) enough time to get the thing done.
b) have enough resources (budget) to get the thing done.
c) have enough scope to fit within (a) and (b) >> note, they never have too little scope, not that I have ever seen! although, theoretically, this could happen.
Boom—iron triangle.
To make the triangle function, project managers will utilize formal governance (Steering) to move those things. Increase money, scope, or both if time is short. Lacking funds? Increase time, scope, or both.
In current product development, shifting each item considerably may not yield value/benefit.
Even terrible. This approach will fail because it deprioritizes Value/Benefit by focusing the major stakeholders (Steering participants) and delivery team(s) on Time, Scope, and Budget restrictions.
Pre-agile, this problem was terrible. IT projects failed wildly. History is here.
Value, or benefit, is central to the product method. Product managers spend most of their time planning value-delivery paths.
Product people consider risk, schedules, scope, and budget, but value comes first. Let me illustrate.
Imagine managing internal products in an enterprise. Your core customer team needs a rapid text record of a chat to fix a problem. The consumer wants a feature/features added to a product you're producing because they think it's the greatest spot.
Project-minded, I may say;
Ok, I have budget as this is an existing project, due to run for a year. This is a new requirement to add to the features we're already building. I think I can keep the deadline, and include this scope, as it sounds related to the feature set we're building to give the desired result".
This attitude repeats Scope, Time, and Budget.
Since it meets those standards, a project manager will likely approve it. If they have a backlog, they may add it and start specking it out assuming it will be built.
Instead, think like a product;
What problem does this feature idea solve? Is that problem relevant to the product I am building? Can that problem be solved quicker/better via another route ? Is it the most valuable problem to solve now? Is the problem space aligned to our current or future strategy? or do I need to alter/update the strategy?
A product mindset allows you to focus on timing, resource/cost, feasibility, feature detail, and so on after answering the aforementioned questions.
The above oversimplifies because
Leadership in discovery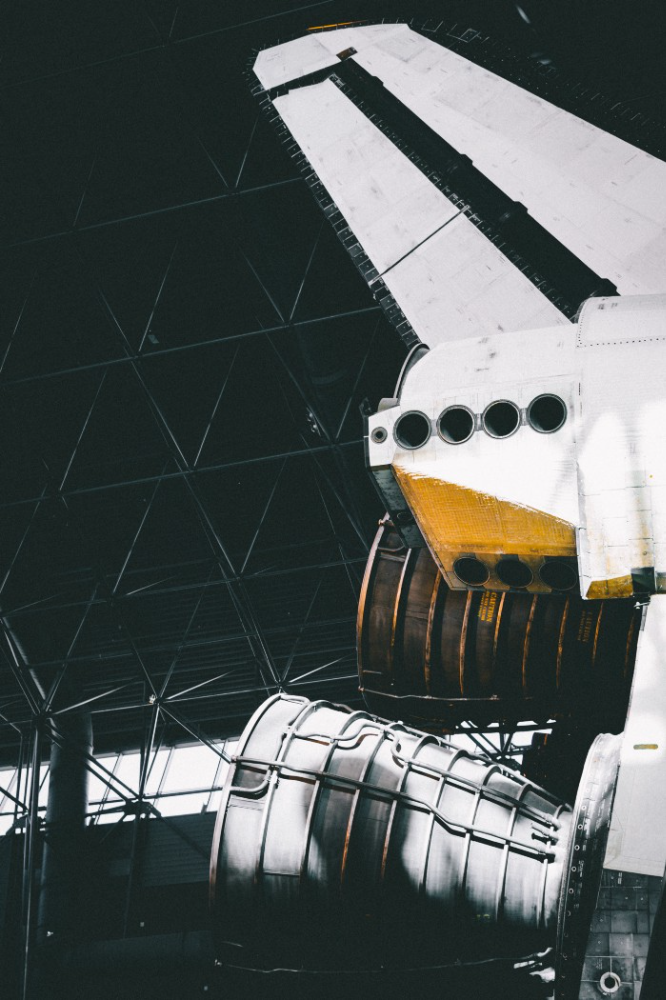 Project managers are facilitators of ideas. This is as far as they normally go in the 'idea' space.
Business Requirements collection in classic project delivery requires extensive upfront documentation.
Agile project delivery analyzes requirements iteratively.
However, the project manager is a facilitator/planner first and foremost, therefore topic knowledge is not expected.
I mean business domain, not technical domain (to confuse matters, it is true that in some instances, it can be both technical and business domains that are important for a single individual to master).
Product managers are domain experts. They will become one if they are training/new.
They lead discovery.
Product Manager-led discovery is much more than requirements gathering.
Requirements gathering involves a Business Analyst interviewing people and documenting their requests.
The project manager calculates what fits and what doesn't using their Iron Triangle (presumably in their head) and reports back to Steering.
If this requirements-gathering exercise failed to identify requirements, what would a project manager do? or bewildered by project requirements and scope?
They would tell Steering they need a Business SME or Business Lead assigning or more of their time.
Product discovery requires the Product Manager's subject knowledge and a new mindset.
How should a Product Manager handle confusing requirements?
Product Managers handle these challenges with their talents and tools. They use their own knowledge to fill in ambiguity, but they have the discipline to validate those assumptions.
To define the problem, they may perform qualitative or quantitative primary research.
They might discuss with UX and Engineering on a whiteboard and test assumptions or hypotheses.
Do Product Managers escalate confusing requirements to Steering/Senior leaders? They would fix that themselves.
Product managers raise unclear strategy and outcomes to senior stakeholders. Open talks, soft skills, and data help them do this. They rarely raise requirements since they have their own means of handling them without top stakeholder participation.
Discovery is greenfield, exploratory, research-based, and needs higher-order stakeholder management, user research, and UX expertise.
Product Managers also aid discovery. They lead discovery. They will not leave customer/user engagement to a Business Analyst. Administratively, a business analyst could aid. In fact, many product organizations discourage business analysts (rely on PM, UX, and engineer involvement with end-users instead).
The Product Manager must drive user interaction, research, ideation, and problem analysis, therefore a Product professional must be skilled and confident.
Creating vs. receiving and having an entrepreneurial attitude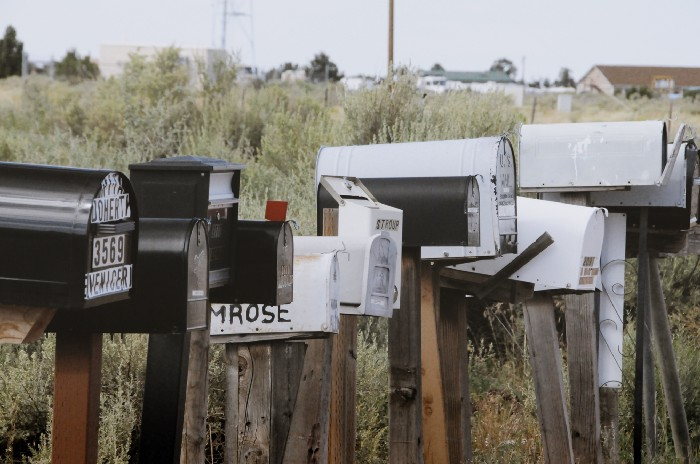 Product novices and project managers focus on details rather than the big picture. Project managers prefer spreadsheets to strategy whiteboards and vision statements.
These folks ask their manager or senior stakeholders, "What should we do?"
They then elaborate (in Jira, in XLS, in Confluence or whatever).
They want that plan populated fast because it reduces uncertainty about what's going on and who's supposed to do what.
Skilled Product Managers don't only ask folks Should we?
They're suggesting this, or worse, Senior stakeholders, here are some options. After asking and researching, they determine what value this product adds, what problems it solves, and what behavior it changes.
Therefore, to move into Product, you need to broaden your view and have courage in your ability to discover ideas, find insightful pieces of information, and collate them to form a valuable plan of action. You are constantly defining RoI and building Business Cases, so much so that you no longer create documents called Business Cases, it is simply ingrained in your work through metrics, intelligence, and insights.
Product Management is not a free lunch.
Plateless.
Plates and food must be prepared.
In conclusion, Product Managers must make at least three mentality shifts:
You put value first in all things. Time, money, and scope are not as important as knowing what is valuable.

You have faith in the field and have the ability to direct the search. YYou facilitate, but you don't just facilitate. You wouldn't want to limit your domain expertise in that manner.

You develop concepts, strategies, and vision. You are not a waiter or an inbox where other people can post suggestions; you don't merely ask folks for opinion and record it. However, you excel at giving things that aren't clearly spoken or written down physical form.