As the world watches the Russia-Ukraine border situation, This bill would bar aid to Ukraine until the Mexican border is secured.
Although Mexico and Ukraine are thousands of miles apart, this legislation would link their responses.
Context
Ukraine was a Soviet republic until 1991. A significant proportion of the population, particularly in the east, is ethnically Russian. In February, the Russian military invaded Ukraine, intent on overthrowing its democratically elected government.
This could be the biggest European land invasion since WWII. In response, President Joe Biden sent 3,000 troops to NATO countries bordering Ukraine to help with Ukrainian refugees, with more troops possible if the situation worsened.
In July 2021, the US Border Patrol reported its highest monthly encounter total since March 2000. Some Republicans compare Biden's response to the Mexican border situation to his response to the Ukrainian border situation, though the correlation is unclear.
What the bills do
Two new Republican bills seek to link the US response to Ukraine to the situation in Mexico.
The Secure America's Borders First Act would prohibit federal funding for Ukraine until the US-Mexico border is "operationally controlled," including a wall as promised by former President Donald Trump. (The bill even mandates a 30-foot-high wall.)
The USB (Ukraine and Southern Border) Act, introduced on February 8 by Rep. Matt Rosendale (R-MT0), would allow the US to support Ukraine, but only if the number of Armed Forces deployed there is less than the number deployed to the Mexican border. Madison Cawthorne introduced H.R. 6665 on February 9th (R-NC11).
What backers say
Supporters argue that even if the US should militarily assist Ukraine, our own domestic border situation should take precedence.
After failing to secure our own border and protect our own territorial integrity, 'America Last' politicians on both sides of the aisle now tell us that we must do so for Ukraine. "Before rushing America into another foreign conflict over an Eastern European nation's border thousands of miles from our shores, they should first secure our southern border."
"If Joe Biden truly cared about Americans, he would prioritize national security over international affairs," Rep. Cawthorn said in a separate press release. The least we can do to secure our own country is send the same number of troops to the US-Mexico border to assist our border patrol agents working diligently to secure America.
What opponents say
The president has defended his Ukraine and Mexico policies, stating that both seek peace and diplomacy.
Our nations [the US and Mexico] have a long and complicated history, and we haven't always been perfect neighbors, but we have seen the power and purpose of cooperation," Biden said in 2021. "We're safer when we work together, whether it's to manage our shared border or stop the pandemic. [In both the Obama and Biden administration], we made a commitment that we look at Mexico as an equal, not as somebody who is south of our border."
No mistake: If Russia goes ahead with its plans, it will be responsible for a catastrophic and unnecessary war of choice. To protect our collective security, the United States and our allies are ready to defend every inch of NATO territory. We won't send troops into Ukraine, but we will continue to support the Ukrainian people... But, I repeat, Russia can choose diplomacy. It is not too late to de-escalate and return to the negotiating table."
Odds of passage
The Secure America's Borders First Act has nine Republican sponsors. Either the House Armed Services or Foreign Affairs Committees may vote on it.
Rep. Paul Gosar, a Republican, co-sponsored the USB Act (R-AZ4). The House Armed Services Committee may vote on it.
With Republicans in control, passage is unlikely.
More on Current Events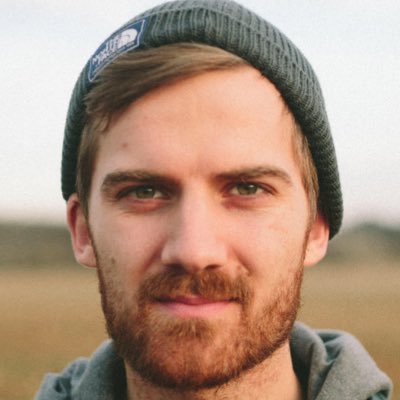 Johnny Harris
6 months ago
The REAL Reason Putin is Invading Ukraine [video with transcript]
Transcript:
[Reporter] The Russian invasion of Ukraine.
Momentum is building for a war between Ukraine and Russia.
[Reporter] Tensions between Russia and the West
are growing rapidly.
[Reporter] President Biden considering deploying
thousands of troops to Eastern Europe.
There are now 100,000 troops
on the Eastern border of Ukraine.
Russia is setting up field hospitals on this border.
Like this is what preparation for war looks like.
A legitimate war.
Ukrainian troops are watching and waiting,
saying they are preparing for a fight.
The U.S. has ordered the families of embassy staff
to leave Ukraine.
Britain has sent all of their nonessential staff home.
And now the U.S. is sending tons of weapons and munitions
to Ukraine's army.
And we're even considering deploying
our own troops to the region.
I mean, this thing is heating up.
Meanwhile, Russia and the West have been in Geneva
and Brussels trying to talk it out,
and sort of getting nowhere.
The message is very clear.
Should Russia take further aggressive actions
against Ukraine the costs will be severe
and the consequences serious.
It's a scary, grim momentum that is unpredictable.
And the chances of miscalculation
and escalation are growing.
I want to explain what's going on here,
but I want to show you that this isn't just
typical geopolitical behavior.
Stuff that can just be explained on the map.
Instead, to understand why 100,000 troops are camped out
on Ukraine's Eastern border, ready for war,
you have to understand Russia
and how it's been cut down over the ages
from the Slavic empire that dominated this whole region
to then the Soviet Union,
which was defeated in the nineties.
And what you really have to understand here
is how that history is transposed
onto the brain of one man.
This guy, Vladimir Putin.
This is a story about regional domination
and struggles between big powers,
but really it's the story about
what Vladimir Putin really wants.
[Reporter] Russian troops moving swiftly
to take control of military bases in Crimea.
[Reporter] Russia has amassed more than 100,000 troops
and a lot of military hardware
at the border with Ukraine.
Let's dive back in.
Okay. Let's get up to speed on what's happening here.
And I'm just going to quickly give you the highlight version
of like the news that's happening,
because I want to get into the juicy part,
which is like why, the roots of all of this.
So let's go.
A few months ago, Russia started sending
more and more troops to this border.
It's this massive border between Ukraine and Russia.
They said they were doing a military exercise,
but the rest of the world was like,
"Yeah, we totally believe you Russia. Pshaw."
This was right before this big meeting
where North American and European countries
were coming together to talk about a lot
of different things, like these countries often do
in these diplomatic summits.
But soon, because of Russia's aggressive behavior
coming in and setting up 100,000 troops
on the border with Ukraine,
the entire summit turned into a whole, "WTF Russia,
what are you doing on the border of Ukraine," meeting.
Before the meeting Putin comes out and says,
"Listen, I have some demands for the West."
And everyone's like, "Okay, Russia, what are your demands?
You know, we have like, COVID19 right now.
And like, that's like surging.
So like, we don't need your like,
bluster about what your demands are."
And Putin's like, "No, here's my list of demands."
Putin's demands for the summit were this:
number one, that NATO, which is this big military alliance
between U.S., Canada, and Europe stop expanding,
meaning they don't let any new members in, okay.
So, Russia is like, "No more new members to your, like,
cool military club that I don't like.
You can't have any more members."
Number two, that NATO withdraw all of their troops
from anywhere in Eastern Europe.
Basically Putin is saying,
"I can veto any military cooperation
or troops going between countries
that have to do with Eastern Europe,
the place that used to be the Soviet Union."
Okay, and number three, Putin demands that America vow
not to protect its allies in Eastern Europe
with nuclear weapons.
"LOL," said all of the other countries,
"You're literally nuts, Vladimir Putin.
Like these are the most ridiculous demands, ever."
But there he is, Putin, with these demands.
These very, very aggressive demands.
And he sort of is implying that if his demands aren't met,
he's going to invade Ukraine.
I mean, it doesn't work like this.
This is not how international relations work.
You don't just show up and say like,
"I'm not gonna allow other countries to join your alliance
because it makes me feel uncomfortable."
But what I love about this list of demands
from Vladimir Putin for this summit
is that it gives us a clue
on what Vladimir Putin really wants.
What he's after here.
You read them closely and you can grasp his intentions.
But to grasp those intentions
you have to understand what NATO is.
and what Russia and Ukraine used to be.
(dramatic music)
Okay, so a while back I made this video
about why Russia is so damn big,
where I explain how modern day Russia started here in Kiev,
which is actually modern day Ukraine.
In other words, modern day Russia, as we know it,
has its original roots in Ukraine.
These places grew up together
and they eventually became a part
of the same mega empire called the Soviet Union.
They were deeply intertwined,
not just in their history and their culture,
but also in their economy and their politics.
So it's after World War II,
it's like the '50s, '60s, '70s, and NATO was formed,
the North Atlantic Treaty Organization.
This was a military alliance between all of these countries,
that was meant to sort of deter the Soviet Union
from expanding and taking over the world.
But as we all know, the Soviet Union,
which was Russia and all of these other countries,
collapsed in 1991.
And all of these Soviet republics,
including Ukraine, became independent,
meaning they were not now a part
of one big block of countries anymore.
But just because the border's all split up,
it doesn't mean that these cultural ties actually broke.
Like for example, the Soviet leader at the time
of the collapse of the Soviet Union, this guy, Gorbachev,
he was the son of a Ukrainian mother and a Russian father.
Like he grew up with his mother singing him
Ukrainian folk songs.
In his mind, Ukraine and Russia were like one thing.
So there was a major reluctance to accept Ukraine
as a separate thing from Russia.
In so many ways, they are one.
There was another Russian at the time
who did not accept this new division.
This young intelligence officer, Vladimir Putin,
who was starting to rise up in the ranks
of postSoviet Russia.
There's this amazing quote from 2005
where Putin is giving this stateoftheunionlike address,
where Putin declares the collapse of the Soviet Union,
quote, "The greatest catastrophe of the 20th century.
And as for the Russian people, it became a genuine tragedy.
Tens of millions of fellow citizens and countrymen
found themselves beyond the fringes of Russian territory."
Do you see how he frames this?
The Soviet Union were all one people in his mind.
And after it collapsed, all of these people
who are a part of the motherland were now outside
of the fringes or the boundaries of Russian territory.
First off, fact check.
Greatest catastrophe of the 20th century?
Like, do you remember what else happened
in the 20th century, Vladimir?
(ominous music)
Putin's worry about the collapse of this one people
starts to get way worse when the West, his enemy,
starts showing up to his neighborhood
to all these exSoviet countries that are now independent.
The West starts selling their ideology
of democracy and capitalism and inviting them
to join their military alliance called NATO.
And guess what?
These countries are totally buying it.
All these exSoviet countries are now joining NATO.
And some of them, the EU.
And Putin is hating this.
He's like not only did the Soviet Union divide
and all of these people are now outside
of the Russia motherland,
but now they're being persuaded by the West
to join their military alliance.
This is terrible news.
Over the years, this continues to happen,
while Putin himself starts to chip away
at Russian institutions, making them weaker and weaker.
He's silencing his rivals
and he's consolidating power in himself.
(triumphant music)
And in the past few years,
he's effectively silenced anyone who can challenge him;
any institution, any court,
or any political rival have all been silenced.
It's been decades since the Soviet Union fell,
but as Putin gains more power,
he still sees the region through the lens
of the old Cold War, Soviet, Slavic empire view.
He sees this region as one big block
that has been torn apart by outside forces.
"The greatest catastrophe of the 20th century."
And the worst situation of all of these,
according to Putin, is Ukraine,
which was like the gem of the Soviet Union.
There was tons of cultural heritage.
Again, Russia sort of started in Ukraine,
not to mention it was a very populous
and industrious, resourcerich place.
And over the years Ukraine has been drifting west.
It hasn't joined NATO yet, but more and more,
it's been electing proWestern presidents.
It's been flirting with membership in NATO.
It's becoming less and less attached
to the Russian heritage that Putin so adores.
And more than half of Ukrainians say
that they'd be down to join the EU.
64% of them say that it would be cool joining NATO.
But Putin can't handle this. He is in total denial.
Like an exboyfriend who handle his exgirlfriend
starting to date someone else,
Putin can't let Ukraine go.
He won't let go.
So for the past decade,
he's been trying to keep the West out
and bring Ukraine back into the motherland of Russia.
This usually takes the form of Putin sending
secret soldiers from Russia into Ukraine
to help the people in Ukraine who want to like separate
from Ukraine and join Russia.
It also takes the form of, oh yeah,
stealing entire parts of Ukraine for Russia.
Russian troops moving swiftly to take control
of military bases in Crimea.
Like in 2014, Putin just did this.
To what America is officially calling
a Russian invasion of Ukraine.
He went down and just snatched this bit of Ukraine
and folded it into Russia.
So you're starting to see what's going on here.
Putin's life's work is to salvage what he calls
the greatest catastrophe of the 20th century,
the division and the separation
of the Soviet republics from Russia.
So let's get to present day. It's 2022.
Putin is at it again.
And honestly, if you really want to understand
the mind of Vladimir Putin and his whole view on this,
you have to read this.
"On the History of Unity of Russians and Ukrainians,"
by Vladimir Putin.
A blog post that kind of sounds
like a ninth grade history essay.
In this essay, Vladimir Putin argues
that Russia and Ukraine are one people.
He calls them essentially the same historical
and spiritual space.
Kind of beautiful writing, honestly.
Anyway, he argues that the division
between the two countries is due to quote,
"a deliberate effort by those forces
that have always sought to undermine our unity."
And that the formula they use, these outside forces,
is a classic one: divide and rule.
And then he launches into this super indepth,
like 10page argument, as to every single historical beat
of Ukraine and Russia's history
to make this argument that like,
this is one people and the division is totally because
of outside powers, i.e. the West.
Okay, but listen, there's this moment
at the end of the post,
that actually kind of hit me in a big way.
He says this, "Just have a look at Austria and Germany,
or the U.S. and Canada, how they live next to each other.
Close in ethnic composition, culture,
and in fact, sharing one language,
they remain sovereign states with their own interests,
with their own foreign policy.
But this does not prevent them
from the closest integration or allied relations.
They have very conditional, transparent borders.
And when crossing them citizens feel at home.
They create families, study, work, do business.
Incidentally, so do millions of those born in Ukraine
who now live in Russia.
We see them as our own close people."
I mean, listen, like,
I'm not in support of what Putin is doing,
but like that, it's like a pretty solid like analogy.
If China suddenly showed up and started like
coaxing Canada into being a part of its alliance,
I would be a little bit like, "What's going on here?"
That's what Putin feels.
And so I kind of get what he means there.
There's a deep heritage and connection between these people.
And he's seen that falter and dissolve
and he doesn't like it.
He clearly genuinely feels a brotherhood
and this deep heritage connection
with the people of Ukraine.
Okay, okay, okay, okay. Putin, I get it.
Your essay is compelling there at the end.
You're clearly very smart and wellread.
But this does not justify what you've been up to. Okay?
It doesn't justify sending 100,000 troops to the border
or sending cyber soldiers to sabotage
the Ukrainian government, or annexing territory,
fueling a conflict that has killed
tens of thousands of people in Eastern Ukraine.
No. Okay.
No matter how much affection you feel for Ukrainian heritage
and its connection to Russia, this is not okay.
Again, it's like the boyfriend
who genuinely loves his girlfriend.
They had a great relationship,
but they broke up and she's free to see whomever she wants.
But Putin is not ready to let go.
[Man In Blue Shirt] What the hell's wrong with you?
I love you, Jessica.
What the hell is wrong with you?
Dude, don't fucking touch me.
I love you. Worldstar!
What is wrong with you? Just stop!
Putin has constructed his own reality here.
One in which Ukraine is actually being controlled
by shadowy Western forces
who are holding the people of Ukraine hostage.
And if that he invades, it will be a swift victory
because Ukrainians will accept him with open arms.
The great liberator.
(triumphant music)
Like, this guy's a total romantic.
He's a history buff and a romantic.
And he has a hill to die on here.
And it is liberating the people
who have been taken from the Russian motherland.
Kind of like the abusive boyfriend, who's like,
"She actually really loves me,
but it's her annoying friends
who were planting all these ideas in her head.
That's why she broke up with me."
And it's like, "No, dude, she's over you."
[Man In Blue Shirt] What the hell is wrong with you?
I love you, Jessica.
I mean, maybe this video should be called
Putin is just like your abusive exboyfriend.
[Man In Blue Shirt] What the hell is wrong with you?
I love you, Jessica!
Worldstar! What's wrong with you?
Okay. So where does this leave us?
It's 2022, Putin is showing up to these meetings in Europe
to tell them where he stands.
He says, "NATO, you cannot expand anymore. No new members.
And you need to withdraw all your troops
from Eastern Europe, my neighborhood."
He knows these demands will never be accepted
because they're ludicrous.
But what he's doing is showing a false effort to say,
"Well, we tried to negotiate with the West,
but they didn't want to."
Hence giving a little bit more justification
to a Russian invasion.
So will Russia invade? Is there war coming?
Maybe; it's impossible to know
because it's all inside of the head of this guy.
But, if I were to make the best argument
that war is not coming tomorrow,
I would look at a few things.
Number one, war in Ukraine would be incredibly costly
for Vladimir Putin.
Russia has a far superior army to Ukraine's,
but still, Ukraine has a very good army
that is supported by the West
and would give Putin a pretty bad bloody nose
in any invasion.
Controlling territory in Ukraine would be very hard.
Ukraine is a giant country.
They would fight back and it would be very hard
to actually conquer and take over territory.
Another major point here is that if Russia invades Ukraine,
this gives NATO new purpose.
If you remember, NATO was created because of the Cold War,
because the Soviet Union was big and nuclear powered.
Once the Soviet Union fell,
NATO sort of has been looking for a new purpose
over the past couple of decades.
If Russia invades Ukraine,
NATO suddenly has a brand new purpose to unite
and to invest in becoming more powerful than ever.
Putin knows that.
And it would be very bad news for him if that happened.
But most importantly, perhaps the easiest clue
for me to believe that war isn't coming tomorrow
is the Russian propaganda machine
is not preparing the Russian people for an invasion.
In 2014, when Russia was about to invade
and take over Crimea, this part of Ukraine,
there was a barrage of state propaganda
that prepared the Russian people
that this was a justified attack.
So when it happened, it wasn't a surprise
and it felt very normal.
That isn't happening right now in Russia.
At least for now. It may start happening tomorrow.
But for now, I think Putin is showing up to the border,
flexing his muscles and showing the West that he is earnest.
I'm not sure that he's going to invade tomorrow,
but he very well could.
I mean, read the guy's blog post
and you'll realize that he is a romantic about this.
He is incredibly idealistic about the glory days
of the Slavic empires, and he wants to get it back.
So there is dangerous momentum towards war.
And the way war works is even a small little, like, fight,
can turn into the other guy
doing something bigger and crazier.
And then the other person has to respond
with something a little bit bigger.
That's called escalation.
And there's not really a ceiling
to how much that momentum can spin out of control.
That is why it's so scary when two nuclear countries
go to war with each other,
because there's kind of no ceiling.
So yeah, it's dangerous. This is scary.
I'm not sure what happens next here,
but the best we can do is keep an eye on this.
At least for now, we better understand
what Putin really wants out of all of this.
Thanks for watching.
Putin's War On Reality
The dictator's playbook.
Stalin's successor, Nikita Khrushchev, delivered a speech titled "On The Cult Of Personality And Its Consequences" in 1956, three years after Stalin's death.
It was Stalin's grave abuse of power that caused untold harm to our party.
Stalin acted not by persuasion, explanation, or patient cooperation, but by imposing his ideas and demanding absolute obedience. […]
See where Stalin's mania for greatness led? He had lost all sense of reality.
The speech, which was never made public, shook the Soviet Union and the Soviet Bloc. After Stalin's "cult of personality" was exposed as a lie, only reality remained.
As I've watched the nightmare unfold in Ukraine, I'm reminded of that question. Primarily by Putin's repeated denials.
His odd claim that Ukraine is run by drug addicts and Nazis (especially strange given that Volodymyr Zelenskyy, the Ukrainian president, is Jewish). Others attempt to portray Russia as liberators rather than occupiers. For example, he portrays Luhansk and Donetsk as plucky, newly independent states when they have been totalitarian statelets for 8 years.
Putin seemed to have lost all sense of reality.
Maybe that's why his remarks to an oligarchs' gathering stood out:
Everything is a desperate measure. They gave us no choice. We couldn't do anything about their security risks. […] They could have put the country in jeopardy.
This is almost certainly true from Putin's perspective. Even for Putin, a military invasion seems unlikely. So, what exactly is putting Russia's security in jeopardy? How could Ukraine's independence endanger Russia's existence?
The truth is the only thing that truly terrifies leaders like these.
Trump, the president of "alternative facts," "and "fake news" praised Putin's fabricated justifications for the Ukraine invasion. Russia tightened news censorship as news of their losses came in. It's no accident that modern dictatorships like Russia (and China and North Korea) restrict citizens' access to information.
Controlling what people see, hear, and think is the simplest method. And Ukraine's recent efforts to join the European Union showed a country whose thoughts Putin couldn't control. With the Russian and Ukrainian peoples so close, he could not control their reality.
He appears to think this is a threat worth fighting NATO over.
It's easy to disown history's great dictators. By the magnitude of their harm. But the strategy they used is still in use today, albeit not to the same devastating effect.
The Kim dynasty in North Korea has ruled for 74 years, Putin has ruled Russia for 19 years (using loopholes and even rewriting the constitution).
"Politicians and diapers must be changed frequently," said Mark Twain. "And for the same reason."
When their egos are threatened, they sabre-rattle, as in Kim Jong-un and Donald Trump's famous spat about the size of their...ahem, "nuclear buttons"." Or Putin's threats of mutual destruction this weekend.
Most importantly, they have cult-like control over their followers.
When a leader whose power is built on lies feels he is losing control of the narrative, things like Trump's Jan. 6 meltdown and Putin's current actions in Ukraine are unavoidable.
Leaders who try to control their people's reality will have to die to keep the illusion alive.
Long version of this post available here
You Misunderstand the Russian Nuclear Threat
Many believe Putin is simply sabre rattling and intimidating us. They see no threat of nuclear war. We can send NATO troops into Ukraine without risking a nuclear war.
I keep reading that Putin is just using nuclear blackmail and that a strong leader will call the bluff. That, in my opinion, misunderstands the danger of sending NATO into Ukraine.
It assumes that once NATO moves in, Putin can either push the red nuclear button or not.
Sure, Putin won't go nuclear if NATO invades Ukraine. So we're safe? Can't we just move NATO?
No, because history has taught us that wars often escalate far beyond our initial expectations. One domino falls, knocking down another. That's why having clear boundaries is vital. Crossing a seemingly harmless line can set off a chain of events that are unstoppable once started.
One example is WWI. The assassin of Archduke Franz Ferdinand could not have known that his actions would kill millions. They couldn't have known that invading Serbia to punish them for not handing over the accomplices would start a world war. Every action triggered a counter-action, plunging Europe into a brutal and bloody war. Each leader saw their actions as limited, not realizing how they kept the dominos falling.
Nobody can predict the future, but it's easy to imagine how NATO intervention could trigger a chain of events leading to a total war. Let me suggest some outcomes.
NATO creates a no-fly-zone. In retaliation, Russia bombs NATO airfields. Russia may see this as a limited counter-move that shouldn't cause further NATO escalation. They think it's a reasonable response to force NATO out of Ukraine. Nobody has yet thought to use the nuke.
Will NATO act? Polish airfields bombed, will they be stuck? Is this an article 5 event? If so, what should be done?
It could happen. Maybe NATO sends troops into Ukraine to punish Russia. Maybe NATO will bomb Russian airfields.
Putin's response Is bombing Russian airfields an invasion or an attack? Remember that Russia has always used nuclear weapons for defense, not offense. But let's not panic, let's assume Russia doesn't go nuclear.
Maybe Russia retaliates by attacking NATO military bases with planes. Maybe they use ships to attack military targets. How does NATO respond? Will they fight Russia in Ukraine or escalate? Will they invade Russia or attack more military installations there?
Seen the pattern? As each nation responds, smaller limited military operations can grow in scope.
So far, the Russian military has shown that they begin with less brutal methods. As losses and failures increase, brutal means are used. Syria had the same. Assad used chemical weapons and attacked hospitals, schools, residential areas, etc.
A NATO invasion of Ukraine would cost Russia dearly. "Oh, this isn't looking so good, better pull out and finish this war," do you think? No way. Desperate, they will resort to more brutal tactics. If desperate, Russia has a huge arsenal of ugly weapons. They have nerve agents, chemical weapons, and other nasty stuff.
What happens if Russia uses chemical weapons? What if Russian nerve agents kill NATO soldiers horribly? West calls for retaliation will grow. Will we invade Russia? Will we bomb them?
We are angry and determined to punish war criminal Putin, so NATO tanks may be heading to Moscow. We want vengeance for his chemical attacks and bombing of our cities.
Do you think the distance between that red nuclear button and Putin's finger will be that far once NATO tanks are on their way to Moscow?
We might avoid a nuclear apocalypse. A NATO invasion force or even Western cities may be used by Putin. Not as destructive as ICBMs. Putin may think we won't respond to tactical nukes with a full nuclear counterattack. Why would we risk a nuclear Holocaust by launching ICBMs on Russia?
Maybe. My point is that at every stage of the escalation, one party may underestimate the other's response. This war is spiraling out of control and the chances of a nuclear exchange are increasing. Nobody really wants it.
Fear, anger, and resentment cause it. If Putin and his inner circle decide their time is up, they may no longer care about the rest of the world. We saw it with Hitler. Hitler, seeing the end of his empire, ordered the destruction of Germany. Nobody should win if he couldn't. He wanted to destroy everything, including Paris.
In other words, the danger isn't what happens after NATO intervenes The danger is the potential chain reaction. Gambling has a psychological equivalent. It's best to exit when you've lost less. We humans are willing to take small risks for big rewards. To avoid losses, we are willing to take high risks. Daniel Kahneman describes this behavior in his book Thinking, Fast and Slow.
And so bettors who have lost a lot begin taking bigger risks to make up for it. We get a snowball effect. NATO involvement in the Ukraine conflict is akin to entering a casino and placing a bet. We'll start taking bigger risks as we start losing to Russian retaliation. That's the game's psychology.
It's impossible to stop. So will politicians and citizens from both Russia and the West, until we risk the end of human civilization.
You can avoid spiraling into ever larger bets in the Casino by drawing a hard line and declaring "I will not enter that Casino." We're doing it now. We supply Ukraine. We send money and intelligence but don't cross that crucial line.
It's difficult to watch what happened in Bucha without demanding NATO involvement. What should we do? Of course, I'm not in charge. I'm a writer. My hope is that people will think about the consequences of the actions we demand. My hope is that you think ahead not just one step but multiple dominos.
More and more, we are driven by our emotions. We cannot act solely on emotion in matters of life and death. If we make the wrong choice, more people will die.
Read the original post here.
You might also like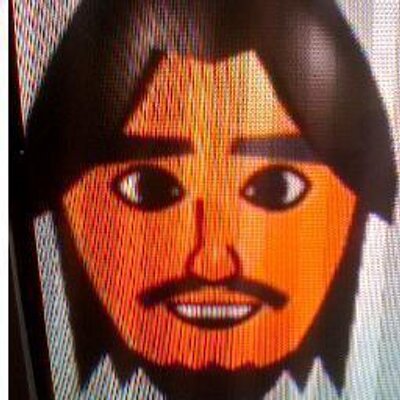 Jonathan Vanian
8 months ago
What is Terra? Your guide to the hot cryptocurrency
With cryptocurrencies like Bitcoin, Ether, and Dogecoin gyrating in value over the past few months, many people are looking at so-called stablecoins like Terra to invest in because of their more predictable prices.
Terraform Labs, which oversees the Terra cryptocurrency project, has benefited from its rising popularity. The company said recently that investors like Arrington Capital, Lightspeed Venture Partners, and Pantera Capital have pledged $150 million to help it incubate various crypto projects that are connected to Terra.
Terraform Labs and its partners have built apps that operate on the company's blockchain technology that helps keep a permanent and shared record of the firm's crypto-related financial transactions.
Here's what you need to know about Terra and the company behind it.
What is Terra?
Terra is a blockchain project developed by Terraform Labs that powers the startup's cryptocurrencies and financial apps. These cryptocurrencies include the Terra U.S. Dollar, or UST, that is pegged to the U.S. dollar through an algorithm.
Terra is a stablecoin that is intended to reduce the volatility endemic to cryptocurrencies like Bitcoin. Some stablecoins, like Tether, are pegged to more conventional currencies, like the U.S. dollar, through cash and cash equivalents as opposed to an algorithm and associated reserve token.
To mint new UST tokens, a percentage of another digital token and reserve asset, Luna, is "burned." If the demand for UST rises with more people using the currency, more Luna will be automatically burned and diverted to a community pool. That balancing act is supposed to help stabilize the price, to a degree.
"Luna directly benefits from the economic growth of the Terra economy, and it suffers from contractions of the Terra coin," Terraform Labs CEO Do Kwon said.
Each time someone buys something—like an ice cream—using UST, that transaction generates a fee, similar to a credit card transaction. That fee is then distributed to people who own Luna tokens, similar to a stock dividend.
Who leads Terra?
The South Korean firm Terraform Labs was founded in 2018 by Daniel Shin and Kwon, who is now the company's CEO. Kwon is a 29-year-old former Microsoft employee; Shin now heads the Chai online payment service, a Terra partner. Kwon said many Koreans have used the Chai service to buy goods like movie tickets using Terra cryptocurrency.
Terraform Labs does not make money from transactions using its crypto and instead relies on outside funding to operate, Kwon said. It has raised $57 million in funding from investors like HashKey Digital Asset Group, Divergence Digital Currency Fund, and Huobi Capital, according to deal-tracking service PitchBook. The amount raised is in addition to the latest $150 million funding commitment announced on July 16.
What are Terra's plans?
Terraform Labs plans to use Terra's blockchain and its associated cryptocurrencies—including one pegged to the Korean won—to create a digital financial system independent of major banks and fintech-app makers. So far, its main source of growth has been in Korea, where people have bought goods at stores, like coffee, using the Chai payment app that's built on Terra's blockchain. Kwon said the company's associated Mirror trading app is experiencing growth in China and Thailand.
Meanwhile, Kwon said Terraform Labs would use its latest $150 million in funding to invest in groups that build financial apps on Terra's blockchain. He likened the scouting and investing in other groups as akin to a "Y Combinator demo day type of situation," a reference to the popular startup pitch event organized by early-stage investor Y Combinator.
The combination of all these Terra-specific financial apps shows that Terraform Labs is "almost creating a kind of bank," said Ryan Watkins, a senior research analyst at cryptocurrency consultancy Messari.
In addition to cryptocurrencies, Terraform Labs has a number of other projects including the Anchor app, a high-yield savings account for holders of the group's digital coins. Meanwhile, people can use the firm's associated Mirror app to create synthetic financial assets that mimic more conventional ones, like "tokenized" representations of corporate stocks. These synthetic assets are supposed to be helpful to people like "a small retail trader in Thailand" who can more easily buy shares and "get some exposure to the upside" of stocks that they otherwise wouldn't have been able to obtain, Kwon said. But some critics have said the U.S. Securities and Exchange Commission may eventually crack down on synthetic stocks, which are currently unregulated.
What do critics say?
Terra still has a long way to go to catch up to bigger cryptocurrency projects like Ethereum.
Most financial transactions involving Terra-related cryptocurrencies have originated in Korea, where its founders are based. Although Terra is becoming more popular in Korea thanks to rising interest in its partner Chai, it's too early to say whether Terra-related currencies will gain traction in other countries.
Terra's blockchain runs on a "limited number of nodes," said Messari's Watkins, referring to the computers that help keep the system running. That helps reduce latency that may otherwise slow processing of financial transactions, he said.
But the tradeoff is that Terra is less "decentralized" than other blockchain platforms like Ethereum, which is powered by thousands of interconnected computing nodes worldwide. That could make Terra less appealing to some blockchain purists.
JD
Jamie Ducharme
1 month ago
How monkeypox spreads (and doesn't spread)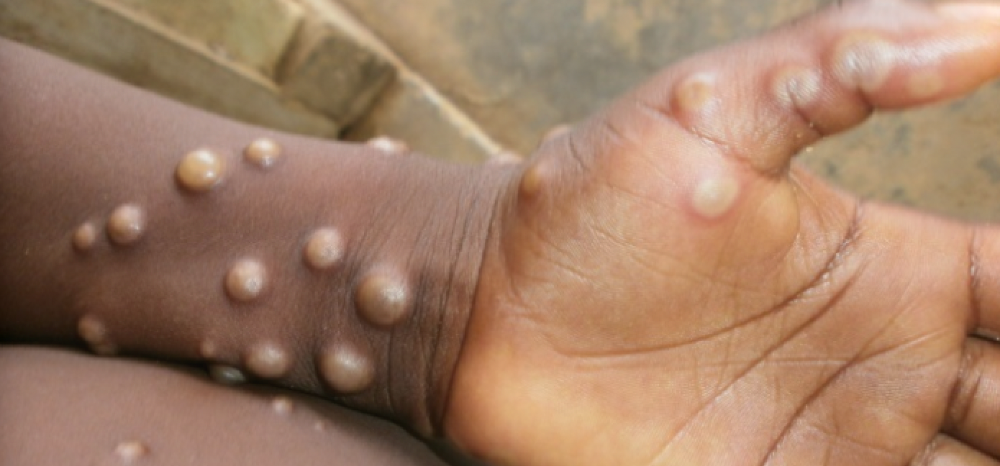 Monkeypox was rare until recently. In 2005, a research called a cluster of six monkeypox cases in the Republic of Congo "the longest reported chain to date."
That's changed. This year, over 25,000 monkeypox cases have been reported in 83 countries, indicating widespread human-to-human transmission.
What spreads monkeypox? Monkeypox transmission research is ongoing; findings may change. But science says...
Most cases were formerly animal-related.
According to the WHO, monkeypox was first diagnosed in an infant in the DRC in 1970. After that, instances were infrequent and often tied to animals. In 2003, 47 Americans contracted rabies from pet prairie dogs.
In 2017, Nigeria saw a significant outbreak. NPR reported that doctors diagnosed young guys without animal exposure who had genital sores. Nigerian researchers highlighted the idea of sexual transmission in a 2019 study, but the theory didn't catch on. "People tend to cling on to tradition, and the idea is that monkeypox is transmitted from animals to humans," explains research co-author Dr. Dimie Ogoina.
Most monkeypox cases are sex-related.
Human-to-human transmission of monkeypox occurs, and sexual activity plays a role.
Joseph Osmundson, a clinical assistant professor of biology at NYU, says most transmission occurs in queer and gay sexual networks through sexual or personal contact.
Monkeypox spreads by skin-to-skin contact, especially with its blister-like rash, explains Ogoina. Researchers are exploring whether people can be asymptomatically contagious, but they are infectious until their rash heals and fresh skin forms, according to the CDC.
A July research in the New England Journal of Medicine reported that of more than 500 monkeypox cases in 16 countries as of June, 95% were linked to sexual activity and 98% were among males who have sex with men. WHO Director-General Tedros Adhanom Ghebreyesus encouraged males to temporarily restrict their number of male partners in July.
Is monkeypox a sexually transmitted infection (STI)?
Skin-to-skin contact can spread monkeypox, not simply sexual activities. Dr. Roy Gulick, infectious disease chief at Weill Cornell Medicine and NewYork-Presbyterian, said monkeypox is not a "typical" STI. Monkeypox isn't a STI, claims the CDC.
Most cases in the current outbreak are tied to male sexual behavior, but Osmundson thinks the virus might also spread on sports teams, in spas, or in college dorms.
Can you get monkeypox from surfaces?
Monkeypox can be spread by touching infected clothing or bedding. According to a study, a U.K. health care worker caught monkeypox in 2018 after handling ill patient's bedding.
Angela Rasmussen, a virologist at the University of Saskatchewan in Canada, believes "incidental" contact seldom distributes the virus. "You need enough virus exposure to get infected," she says. It's conceivable after sharing a bed or towel with an infectious person, but less likely after touching a doorknob, she says.
Dr. Müge evik, a clinical lecturer in infectious diseases at the University of St. Andrews in Scotland, says there is a "spectrum" of risk connected with monkeypox. "Every exposure isn't equal," she explains. "People must know where to be cautious. Reducing [sexual] partners may be more useful than cleaning coffee shop seats.
Is monkeypox airborne?
Exposure to an infectious person's respiratory fluids can cause monkeypox, but the WHO says it needs close, continuous face-to-face contact. CDC researchers are still examining how often this happens.
Under precise laboratory conditions, scientists have shown that monkeypox can spread via aerosols, or tiny airborne particles. But there's no clear evidence that this is happening in the real world, Rasmussen adds. "This is expanding predominantly in communities of males who have sex with men, which suggests skin-to-skin contact," she explains. If airborne transmission were frequent, she argues, we'd find more occurrences in other demographics.
In the shadow of COVID-19, people are worried about aerosolized monkeypox. Rasmussen believes the epidemiology is different. Different viruses.
Can kids get monkeypox?
More than 80 youngsters have contracted the virus thus far, mainly through household transmission. CDC says pregnant women can spread the illness to their fetus.
Among the 1970s, monkeypox predominantly affected children, but by the 2010s, it was more common in adults, according to a February study. The study's authors say routine smallpox immunization (which protects against monkeypox) halted when smallpox was eradicated. Only toddlers were born after smallpox vaccination halted decades ago. More people are vulnerable now.
Schools and daycares could become monkeypox hotspots, according to pediatric instances. Ogoina adds this hasn't happened in Nigeria's outbreaks, which is encouraging. He says, "I'm not sure if we should worry." We must be careful and seek evidence.
What the hell is Web3 anyway?
"Web 3.0" is a trendy buzzword with a vague definition. Everyone agrees it has to do with a blockchain-based internet evolution, but what is it?
Yet, the meaning and prospects for Web3 have become hot topics in crypto communities. Big corporations use the term to gain a foothold in the space while avoiding the negative connotations of "crypto."
But it can't be evaluated without a definition.
Among those criticizing Web3's vagueness is Cobie:
"Despite the dominie's deluge of undistinguished think pieces, nobody really agrees on what Web3 is. Web3 is a scam, the future, tokenizing the world, VC exit liquidity, or just another name for crypto, depending on your tribe.
"Even the crypto community is split on whether Bitcoin is Web3," he adds.
The phrase was coined by an early crypto thinker, and the community has had years to figure out what it means. Many ideologies and commercial realities have driven reverse engineering.
Web3 is becoming clearer as a concept. It contains ideas. It was probably coined by Ethereum co-founder Gavin Wood in 2014. His definition of Web3 included "trustless transactions" as part of its tech stack. Wood founded the Web3 Foundation and the Polkadot network, a Web3 alternative future.
The 2013 Ethereum white paper had previously allowed devotees to imagine a DAO, for example.
Web3 now has concepts like decentralized autonomous organizations, sovereign digital identity, censorship-free data storage, and data divided by multiple servers. They intertwine discussions about the "Web3" movement and its viability.
These ideas are linked by Cobie's initial Web3 definition. A key component of Web3 should be "ownership of value" for one's own content and data.
Noting that "late-stage capitalism greedcorps that make you buy a fractionalized micropayment NFT on Cardano to operate your electric toothbrush" may build the new web, he notes that "crypto founders are too rich to care anymore."
Very Important
Many critics of Web3 claim it isn't practical or achievable. Web3 critics like Moxie Marlinspike (creator of sslstrip and Signal/TextSecure) can never see people running their own servers. Early in January, he argued that protocols are more difficult to create than platforms.
While this is true, some projects, like the file storage protocol IPFS, allow users to choose which jurisdictions their data is shared between.
But full decentralization is a difficult problem. Suhaza, replying to Moxie, said:
"People don't want to run servers... Companies are now offering API access to an Ethereum node as a service... Almost all DApps interact with the blockchain using Infura or Alchemy. In fact, when a DApp uses a wallet like MetaMask to interact with the blockchain, MetaMask is just calling Infura!
So, here are the questions: Web3: Is it a go? Is it truly decentralized?
Web3 history is shaped by Web2 failure.
This is the story of how the Internet was turned upside down...
Then came the vision. Everyone can create content for free. Decentralized open-source believers like Tim Berners-Lee popularized it.
Real-world data trade-offs for content creation and pricing.
A giant Wikipedia page married to a giant Craig's List. No ads, no logins, and a private web carve-up. For free usage, you give up your privacy and data to the algorithmic targeted advertising of Web 2.
Our data is centralized and savaged by giant corporations. Data localization rules and geopolitical walls like China's Great Firewall further fragment the internet.
The decentralized Web3 reflects Berners-original Lee's vision: "No permission is required from a central authority to post anything... there is no central controlling node and thus no single point of failure." Now he runs Solid, a Web3 data storage startup.
So Web3 starts with decentralized servers and data privacy.
Web3 begins with decentralized storage.
Data decentralization is a key feature of the Web3 tech stack. Web2 has closed databases. Large corporations like Facebook, Google, and others go to great lengths to collect, control, and monetize data. We want to change it.
Amazon, Google, Microsoft, Alibaba, and Huawei, according to Gartner, currently control 80% of the global cloud infrastructure market. Web3 wants to change that.
Decentralization enlarges power structures by giving participants a stake in the network. Users own data on open encrypted networks in Web3. This area has many projects.
Apps like Filecoin and IPFS have led the way. Data is replicated across multiple nodes in Web3 storage providers like Filecoin.
But the new tech stack and ideology raise many questions.
Giving users control over their data
According to Ryan Kris, COO of Verida, his "Web3 vision" is "empowering people to control their own data."
Verida targets SDKs that address issues in the Web3 stack: identity, messaging, personal storage, and data interoperability.
A big app suite? "Yes, but it's a frontier technology," he says. They are currently building a credentialing system for decentralized health in Bermuda.
By empowering individuals, how will Web3 create a fairer internet? Kris, who has worked in telecoms, finance, cyber security, and blockchain consulting for decades, admits it is difficult:
"The viability of Web3 raises some good business questions," he adds. "How can users regain control over centralized personal data? How are startups motivated to build products and tools that support this transition? How are existing Web2 companies encouraged to pivot to a Web3 business model to compete with market leaders?
Kris adds that new technologies have regulatory and practical issues:
"On storage, IPFS is great for redundantly sharing public data, but not designed for securing private personal data. It is not controlled by the users. When data storage in a specific country is not guaranteed, regulatory issues arise."
Each project has varying degrees of decentralization. The diehards say DApps that use centralized storage are no longer "Web3" companies. But fully decentralized technology is hard to build.
Web2.5?
Some argue that we're actually building Web2.5 businesses, which are crypto-native but not fully decentralized. This is vital. For example, the NFT may be on a blockchain, but it is linked to centralized data repositories like OpenSea. A server failure could result in data loss.
However, according to Apollo Capital crypto analyst David Angliss, OpenSea is "not exactly community-led". Also in 2021, much to the chagrin of crypto enthusiasts, OpenSea tried and failed to list on the Nasdaq.
This is where Web2.5 is defined.
"Web3 isn't a crypto segment. "Anything that uses a blockchain for censorship resistance is Web3," Angliss tells us.
"Web3 gives users control over their data and identity. This is not possible in Web2."
"Web2 is like feudalism, with walled-off ecosystems ruled by a few. For example, an honest user owned the Instagram account "Meta," which Facebook rebranded and then had to make up a reason to suspend. Not anymore with Web3. If I buy 'Ethereum.ens,' Ethereum cannot take it away from me."
Angliss uses OpenSea as a Web2.5 business example. Too decentralized, i.e. censorship resistant, can be unprofitable for a large company like OpenSea. For example, OpenSea "enables NFT trading". But it also stopped the sale of stolen Bored Apes."
Web3 (or Web2.5, depending on the context) has been described as a new way to privatize internet.
"Being in the crypto ecosystem doesn't make it Web3," Angliss says. The biggest risk is centralized closed ecosystems rather than a growing Web3.
LooksRare and OpenDAO are two community-led platforms that are more decentralized than OpenSea. LooksRare has even been "vampire attacking" OpenSea, indicating a Web3 competitor to the Web2.5 NFT king could find favor.
The addition of a token gives these new NFT platforms more options for building customer loyalty. For example, OpenSea charges a fee that goes nowhere. Stakeholders of LOOKS tokens earn 100% of the trading fees charged by LooksRare on every basic sale.
Maybe Web3's time has come.
So whose data is it?
Continuing criticisms of Web3 platforms' decentralization may indicate we're too early. Users want to own and store their in-game assets and NFTs on decentralized platforms like the Metaverse and play-to-earn games. Start-ups like Arweave, Sia, and Aleph.im  propose an alternative.
To be truly decentralized, Web3 requires new off-chain models that sidestep cloud computing and Web2.5.
"Arweave and Sia emerged as formidable competitors this year," says the Messari Report. They seek to reduce the risk of an NFT being lost due to a data breach on a centralized server.
Aleph.im, another Web3 cloud competitor, seeks to replace cloud computing with a service network. It is a decentralized computing network that supports multiple blockchains by retrieving and encrypting data.
"The Aleph.im network provides a truly decentralized alternative where it is most needed: storage and computing," says Johnathan Schemoul, founder of Aleph.im. For reasons of consensus and security, blockchains are not designed for large storage or high-performance computing.
As a result, large data sets are frequently stored off-chain, increasing the risk for centralized databases like OpenSea
Aleph.im enables users to own digital assets using both blockchains and off-chain decentralized cloud technologies.
"We need to go beyond layer 0 and 1 to build a robust decentralized web. The Aleph.im ecosystem is proving that Web3 can be decentralized, and we intend to keep going."
Aleph.im raised $10 million in mid-January 2022, and Ubisoft uses its network for NFT storage. This is the first time a big-budget gaming studio has given users this much control.
It also suggests Web3 could work as a B2B model, even if consumers aren't concerned about "decentralization." Starting with gaming is common.
Can Tokenomics help Web3 adoption?
Web3 consumer adoption is another story. The average user may not be interested in all this decentralization talk. Still, how much do people value privacy over convenience? Can tokenomics solve the privacy vs. convenience dilemma?
Holon Global Investments' Jonathan Hooker tells us that human internet behavior will change. "Do you own Bitcoin?" he asks in his Web3 explanation. How does it feel to own and control your own sovereign wealth? Then:
"What if you could own and control your data like Bitcoin?"
"The business model must find what that person values," he says. Putting their own health records on centralized systems they don't control?
"How vital are those medical records to that person at a critical time anywhere in the world? Filecoin and IPFS can help."
Web3 adoption depends on NFT storage competition. A free off-chain storage of NFT metadata and assets was launched by Filecoin in April 2021.
Denationalization and blockchain technology have significant implications for data ownership and compensation for lending, staking, and using data. 
Tokenomics can change human behavior, but many people simply sign into Web2 apps using a Facebook API without hesitation. Our data is already owned by Google, Baidu, Tencent, and Facebook (and its parent company Meta). Is it too late to recover?
Maybe. "Data is like fruit, it starts out fresh but ages," he says. "Big Tech's data on us will expire."
Web3 founder Kris agrees with Hooker that "value for data is the issue, not privacy." People accept losing their data privacy, so tokenize it. People readily give up data, so why not pay for it?
"Personalized data offering is valuable in personalization. "I will sell my social media data but not my health data."
Purists and mass consumer adoption struggle with key management.
Others question data tokenomics' optimism. While acknowledging its potential, Box founder Aaron Levie questioned the viability of Web3 models in a Tweet thread:
"Why? Because data almost always works in an app. A product and APIs that moved quickly to build value and trust over time."
Levie contends that tokenomics may complicate matters. In addition to community governance and tokenomics, Web3 ideals likely add a new negotiation vector.
"These are hard problems about human coordination, not software or blockchains,". Using a Facebook API is simple. The business model and user interface are crucial.
For example, the crypto faithful have a common misconception about logging into Web3. It goes like this: Web 1 had usernames and passwords. Web 2 uses Google, Facebook, or Twitter APIs, while Web 3 uses your wallet. Pay with Ethereum on MetaMask, for example.
But Levie is correct. Blockchain key management is stressed in this meme. Even seasoned crypto enthusiasts have heart attacks, let alone newbies.
Web3 requires a better user experience, according to Kris, the company's founder. "How does a user recover keys?"
And at this point, no solution is likely to be completely decentralized. So Web3 key management can be improved. "The moment someone loses control of their keys, Web3 ceases to exist."
That leaves a major issue for Web3 purists. Put this one in the too-hard basket.
Is 2022 the Year of Web3?
Web3 must first solve a number of issues before it can be mainstreamed. It must be better and cheaper than Web2.5, or have other significant advantages.
Web3 aims for scalability without sacrificing decentralization protocols. But decentralization is difficult and centralized services are more convenient.
Ethereum co-founder Vitalik Buterin himself stated recently"
This is why (centralized) Binance to Binance transactions trump Ethereum payments in some places because they don't have to be verified 12 times."
"I do think a lot of people care about decentralization, but they're not going to take decentralization if decentralization costs $8 per transaction," he continued.
"Blockchains need to be affordable for people to use them in mainstream applications... Not for 2014 whales, but for today's users."
For now, scalability, tokenomics, mainstream adoption, and decentralization believers seem to be holding Web3 hostage.
Much like crypto's past.
But stay tuned.