More on Society & Culture
Katharine Valentino
3 months ago
A Gun-toting Teacher Is Like a Cook With Rat Poison
Pink or blue AR-15s?
A teacher teaches; a gun kills. Killing isn't teaching. Killing is opposite of teaching.
Without 27 school shootings this year, we wouldn't be talking about arming teachers. Gun makers, distributors, and the NRA cause most school shootings. Gun makers, distributors, and the NRA wouldn't be huge business if weapons weren't profitable.
Guns, ammo, body armor, holsters, concealed carriers, bore sights, cleaner kits, spare magazines and speed loaders, gun safes, and ear protection are sold. And more guns.
And lots more profit.
Guns aren't bread. You eat a loaf of bread in a week or so and then must buy more. Bread makers will make money. Winchester 94.30–30 1899 Lever Action Rifle from 1894 still kills. (For safety, I won't link to the ad.) Gun makers don't object if you collect antique weapons, but they need you to buy the latest, in-style killing machine. The youngster who killed 19 students and 2 teachers at Robb Elementary School in Uvalde, Texas, used an AR-15. Better yet, two.
Salvador Ramos, the Robb Elementary shooter, is a "killing influencer" He pushes consumers to buy items, which benefits manufacturers and distributors. Like every previous AR-15 influencer, he profits Colt, the rifle's manufacturer, and 52,779 gun dealers in the U.S. Ramos and other AR-15 influences make us fear for our safety and our children's. Fearing for our safety, we acquire 20 million firearms a year and live in a gun culture.
So now at school, we want to arm teachers.
Consider. Which of your teachers would you have preferred in body armor with a gun drawn?
Miss Summers? Remember her bringing daisies from her yard to second grade? She handed each student a beautiful flower. Miss Summers loved everyone, even those with AR-15s. She can't shoot.
Frasier? Mr. Frasier turned a youngster over down to explain "invert." Mr. Frasier's hands shook when he wasn't flipping fifth-graders and fractions. He may have shot wrong.
Mrs. Barkley barked in high school English class when anyone started an essay with "But." Mrs. Barkley dubbed Abie a "Jewboy" and gave him terrible grades. Arming Miss Barkley is like poisoning the chef.
Think back. Do you remember a teacher with a gun? No. Arming teachers so the gun industry can make more money is the craziest idea ever.
Or maybe you agree with Ted Cruz, the gun lobby-bought senator, that more guns reduce gun violence. After the next school shooting, you'll undoubtedly talk about arming teachers and pupils. Colt will likely develop a backpack-sized, lighter version of its popular killing machine in pink and blue for kids and boys. The MAR-15? (M for mini).
---
This post is a summary. Read the full one here.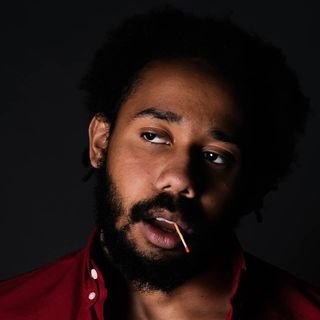 Isaiah McCall
2 months ago
Is TikTok slowly destroying a new generation?
It's kids' digital crack
TikTok is a destructive social media platform.
The interface shortens attention spans and dopamine receptors.

TikTok shares more data than other apps.

Seeing an endless stream of dancing teens on my glowing box makes me feel like a Blade Runner extra.
TikTok did in one year what MTV, Hollywood, and Warner Music tried to do in 20 years. TikTok has psychotized the two-thirds of society Aldous Huxley said were hypnotizable.
Millions of people, mostly kids, are addicted to learning a new dance, lip-sync, or prank, and those who best dramatize this collective improvisation get likes, comments, and shares.
TikTok is a great app. So what?
The Commercial Magnifying Glass TikTok made me realize my generation's time was up and the teenage Zoomers were the target.
I told my 14-year-old sister, "Enjoy your time under the commercial magnifying glass."
TikTok sells your every move, gesture, and thought. Data is the new oil. If you tell someone, they'll say, "Yeah, they collect data, but who cares? I have nothing to hide."
It's a George Orwell novel's beginning. Look up Big Brother Award winners to see if TikTok won.
TikTok shares your data more than any other social media app, and where it goes is unclear. TikTok uses third-party trackers to monitor your activity after you leave the app.
Consumers can't see what data is shared or how it will be used. — Genius URL
32.5 percent of Tiktok's users are 10 to 19 and 29.5% are 20 to 29.
TikTok is the greatest digital marketing opportunity in history, and they'll use it to sell you things, track you, and control your thoughts. Any of its users will tell you, "I don't care, I just want to be famous."
TikTok manufactures mental illness
TikTok's effect on dopamine and the brain is absurd. Dopamine controls the brain's pleasure and reward centers. It's like a switch that tells your brain "this feels good, repeat."
Dr. Julie Albright, a digital culture and communication sociologist, said TikTok users are "carried away by dopamine." It's hypnotic, you'll keep watching."
TikTok constantly releases dopamine. A guy on TikTok recently said he didn't like books because they were slow and boring.
The US didn't ban Tiktok.
Biden and Trump agree on bad things. Both agree that TikTok threatens national security and children's mental health.
The Chinese Communist Party owns and operates TikTok, but that's not its only problem.
There's borderline child porn on TikTok

It's unsafe for children and violated COPPA.

It's also Chinese spyware. I'm not a Trump supporter, but I was glad he wanted TikTok regulated and disappointed when he failed.
Full-on internet censorship is rare outside of China, so banning it may be excessive. US should regulate TikTok more.
We must reject a low-quality present for a high-quality future.
TikTok vs YouTube
People got mad when I wrote about YouTube's death.
They didn't like when I said TikTok was YouTube's first real challenger.
Indeed. TikTok is the fastest-growing social network. In three years, the Chinese social media app TikTok has gained over 1 billion active users. In the first quarter of 2020, it had the most downloads of any app in a single quarter.
TikTok is the perfect social media app in many ways. It's brief and direct.
Can you believe they had a YouTube vs TikTok boxing match? We are doomed as a species.
YouTube hosts my favorite videos. That's why I use it. That's why you use it. New users expect more. They want something quicker, more addictive.
TikTok's impact on other social media platforms frustrates me. YouTube copied TikTok to compete.
It's all about short, addictive content.
I'll admit I'm probably wrong about TikTok. My friend says his feed is full of videos about food, cute animals, book recommendations, and hot lesbians.
Whatever.
TikTok makes us bad
TikTok is the opposite of what the Ancient Greeks believed about wisdom.
It encourages people to be fake. It's like a never-ending costume party where everyone competes.
It does not mean that Gen Z is doomed.
They could be the saviors of the world for all I know.
TikTok feels like a step towards Mike Judge's "Idiocracy," where the average person is a pleasure-seeking moron.
Julie Plavnik
2 months ago
Why the Creator Economy needs a Web3 upgrade
Looking back into the past can help you understand what's happening today and why.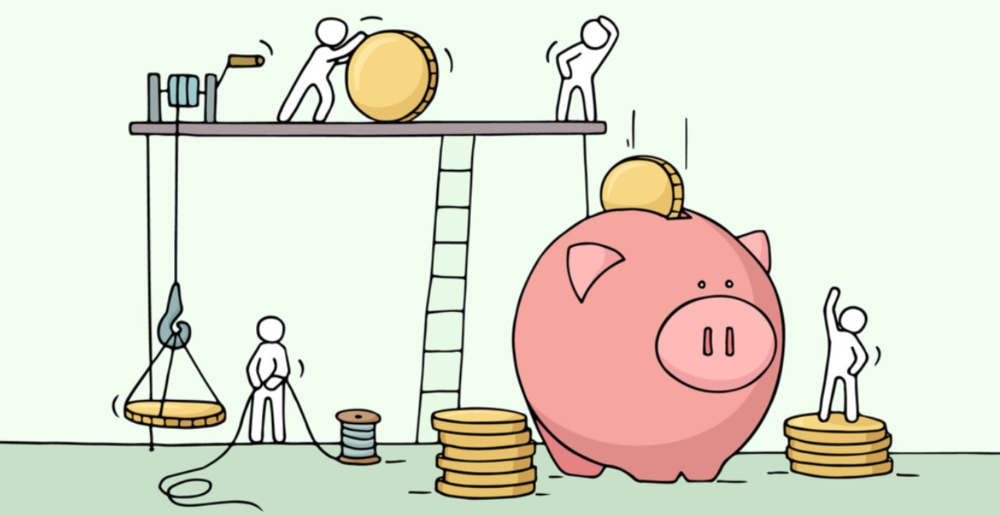 "Creator economy" conjures up images of originality, sincerity, and passion. Where do Michelangelos and da Vincis push advancement with their gifts without battling for bread and proving themselves posthumously? 
Creativity has been as long as humanity, but it's just recently become a new economic paradigm. We even talk about Web3 now.
Let's examine the creative economy's history to better comprehend it. What brought us here? Looking back can help you understand what's happening now.
No yawning, I promise 😉.
Creator Economy's history
Long, uneven transition to creator economy. Let's examine the economic and societal changes that led us there.
1. Agriculture to industry
Mid-18th-century Industrial Revolution led to shift from agriculture to manufacturing. The industrial economy lasted until World War II.
The industrial economy's principal goal was to provide more affordable, accessible commodities.
Unlike today, products were scarce and inaccessible.
To fulfill its goals, industrialization triggered enormous economic changes, moving power from agrarians to manufacturers. Industrialization brought hard work, rivalry, and new ideas connected to production and automation. Creative thinkers focused on that then.
It doesn't mean music, poetry, or painting had no place back then. They weren't top priority. Artists were independent. The creative field wasn't considered a different economic subdivision.
2. The consumer economy
Manufacturers produced more things than consumers desired after World War II. Stuff was no longer scarce.
The economy must make customers want to buy what the market offers.
The consumer economic paradigm supplanted the industrial one. Customers (or consumers) replaced producers as the new economic center.
Salesmen, marketing, and journalists also played key roles (TV, radio, newspapers, etc.). Mass media greatly boosted demand for goods, defined trends, and changed views regarding nearly everything.
Mass media also gave rise to pop culture, which focuses on mass-market creative products. Design, printing, publishing, multi-media, audio-visual, cinematographic productions, etc. supported pop culture.
The consumer paradigm generated creative occupations and activities, unlike the industrial economy. Creativity was limited by the need for wide appeal.
Most creators were corporate employees.
Creating a following and making a living from it were difficult.
Paul Saffo said that only journalists and TV workers were known. Creators who wished to be known relied on producers, publishers, and other gatekeepers. To win their favor was crucial. Luck was the best tactic.
3. The creative economy
Consumer economy was digitized in the 1990s. IT solutions transformed several economic segments. This new digital economy demanded innovative, digital creativity.
Later, states declared innovation a "valuable asset that creates money and jobs." They also introduced the "creative industries" and the "creative economy" (not creator!) and tasked themselves with supporting them. Australia and the UK were early adopters.
Individual skill, innovation, and intellectual property fueled the creative economy. Its span covered design, writing, audio, video material, etc. The creative economy required IT-powered activity.
The new challenge was to introduce innovations to most economic segments and meet demand for digital products and services.
Despite what the title "creative economy" may imply, it was primarily oriented at meeting consumer needs. It didn't provide inventors any new options to become entrepreneurs. Instead of encouraging innovators to flourish on their own, the creative economy emphasized "employment-based creativity."
4. The creator economy
Next, huge IT platforms like Google, Facebook, YouTube, and others competed with traditional mainstream media.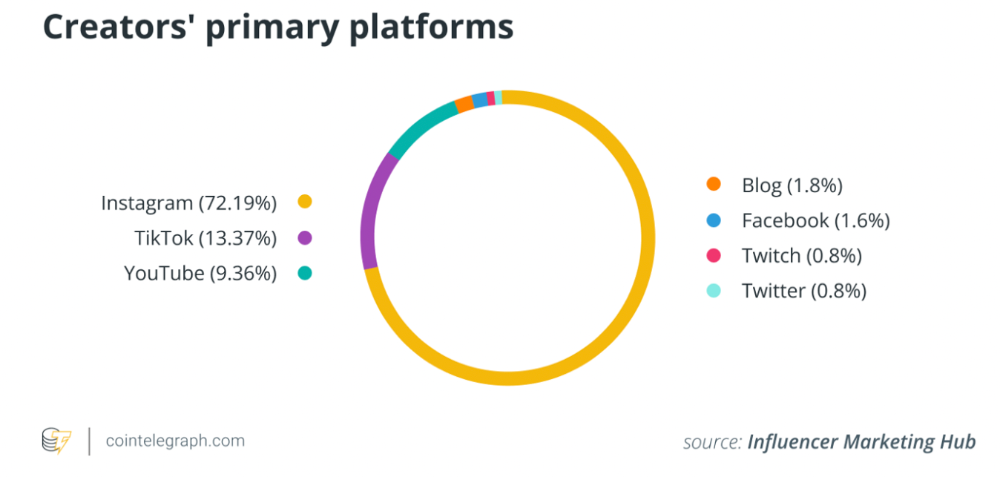 During the 2008 global financial crisis, these mediums surpassed traditional media. People relied on them for information, knowledge, and networking. That was a digital media revolution. The creator economy started there.
The new economic paradigm aimed to engage and convert clients. The creator economy allowed customers to engage, interact, and provide value, unlike the consumer economy. It gave them instruments to promote themselves as "products" and make money.
Writers, singers, painters, and other creators have a great way to reach fans. Instead of appeasing old-fashioned gatekeepers (producers, casting managers, publishers, etc.), they can use the platforms to express their talent and gain admirers. Barriers fell.
It's not only for pros. Everyone with a laptop and internet can now create.
2022 creator economy:
Since there is no academic description for the current creator economy, we can freestyle.
The current (or Web2) creator economy is fueled by interactive digital platforms, marketplaces, and tools that allow users to access, produce, and monetize content.
No entry hurdles or casting in the creative economy. Sign up and follow platforms' rules. Trick: A platform's algorithm aggregates your data and tracks you. This is the payment for participation.
The platforms offer content creation, design, and ad distribution options. This is platforms' main revenue source.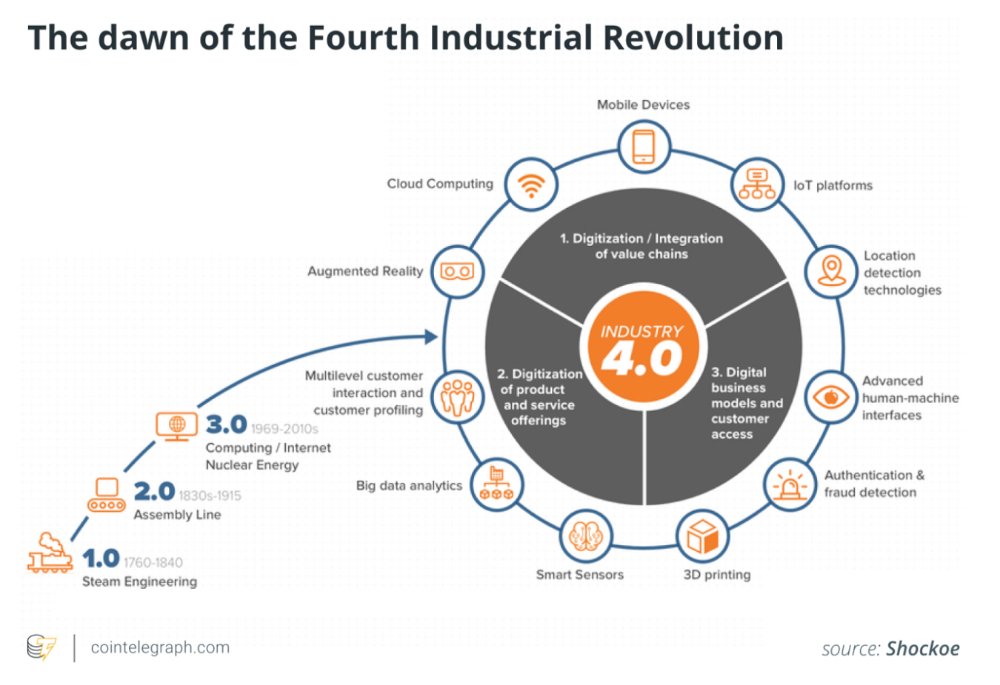 The creator economy opens many avenues for creators to monetize their work. Artists can now earn money through advertising, tipping, brand sponsorship, affiliate links, streaming, and other digital marketing activities.
Even if your content isn't digital, you can utilize platforms to promote it, interact and convert your audience, and more. No limits. However, some of your income always goes to a platform (well, a huge one).
The creator economy aims to empower online entrepreneurship by offering digital marketing tools and reducing impediments.
Barriers remain. They are just different. Next articles will examine these.
Why update the creator economy for Web3?
I could address this question by listing the present creator economy's difficulties that led us to contemplate a Web3 upgrade.
I don't think these difficulties are the main cause. The mentality shift made us see these challenges and understand there was a better reality without them.
Crypto drove this thinking shift. It promoted disintermediation, independence from third-party service providers, 100% data ownership, and self-sovereignty. Crypto has changed the way we view everyday things.
Crypto's disruptive mission has migrated to other economic segments. It's now called Web3. Web3's creator economy is unique.
Here's the essence of the Web3 economy:
Eliminating middlemen between creators and fans.

100% of creators' data, brand, and effort.

Business and money-making transparency.

Authentic originality above ad-driven content.
In the next several articles, I'll explain. We'll also discuss the creator economy and Web3's remedies.
Final thoughts
The creator economy is the organic developmental stage we've reached after all these social and economic transformations.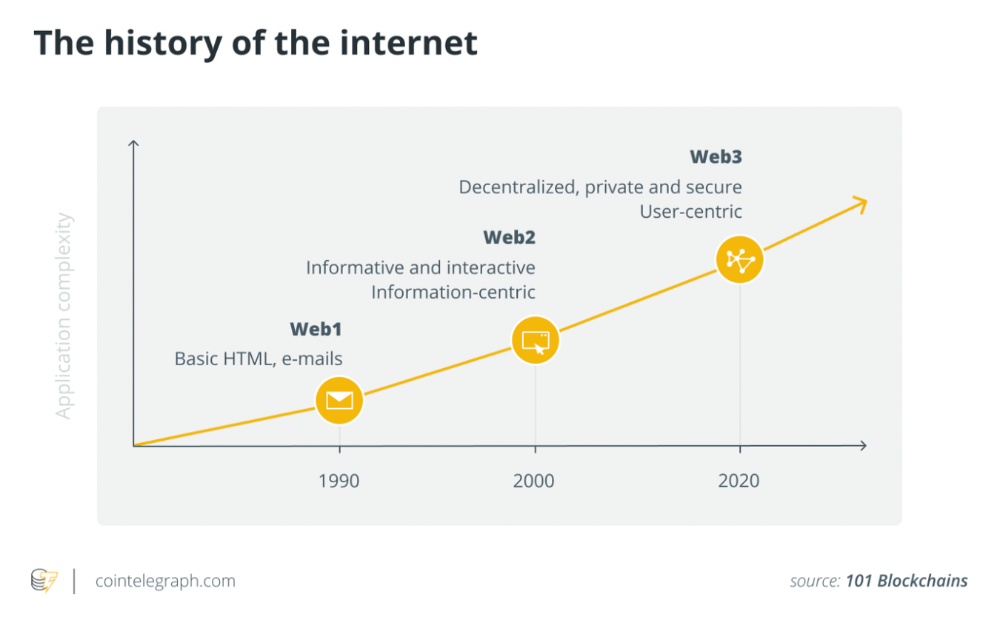 The Web3 paradigm of the creator economy intends to allow creators to construct their own independent "open economy" and directly monetize it without a third party.
If this approach succeeds, we may enter a new era of wealth creation where producers aren't only the products. New economies will emerge.
---
This article is a summary. To read the full post, click here.
You might also like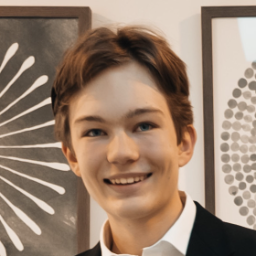 Scott Hickmann
8 months ago
How To Start An Online Business That Will Be Profitable Without Investing A Lot Of Time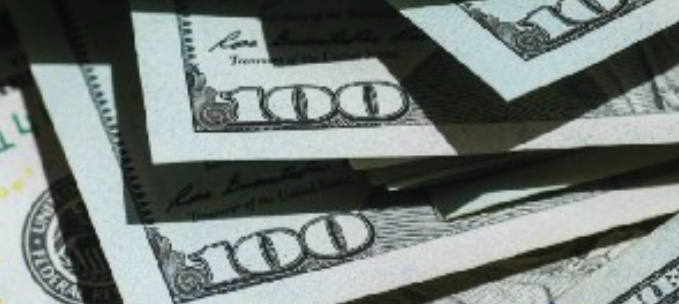 Don't know how to start an online business? Here's a guide. By following these recommendations, you can build a lucrative and profitable online business.
What Are Online Businesses Used For?
Most online businesses are websites. A self-created, self-managed website. You may sell things and services online.
To establish an internet business, you must locate a host and set up accounts with numerous companies. Once your accounts are set up, you may start publishing content and selling products or services.
How to Make Money from Your Online Business
Advertising and marketing are the best ways to make money online. You must develop strategies to contact new customers and generate leads. Make sure your website is search engine optimized so people can find you online.
Top 5 Online Business Tips for Startups:
1. Know your target audience's needs.
2. Make your website as appealing as possible.
3. Generate leads and sales with marketing.
4. Track your progress and learn from your mistakes to improve.
5. Be prepared to expand into new markets or regions.
How to Launch a Successful Online Business Without Putting in a Lot of Work
Build with a solid business model to start a profitable online business. By using these tips, you can start your online business without paying much.
First, develop a user-friendly website. You can use an internet marketing platform or create your own website. Once your website is live, optimize it for search engines and add relevant content.
Second, sell online. This can be done through ads or direct sales to website visitors. Finally, use social media to advertise your internet business. By accomplishing these things, you'll draw visitors to your website and make money.
When launching a business, invest long-term. This involves knowing your goals and how you'll pay for them. Volatility can have several effects on your business. If you offer things online, you may need to examine if the market is ready for them.
Invest wisely
Investing all your money in one endeavor can lead to too much risk and little ROI. Diversify your investments to take advantage of all available chances. So, your investments won't encounter unexpected price swings and you'll be immune to economic upheavals.
Financial news updates
When launching or running a thriving online business, financial news is crucial. By knowing current trends and upcoming developments, you can keep your business lucrative.
Keeping up with financial news can also help you avoid potential traps that could harm your bottom line. If you don't know about new legislation that could affect your industry, potential customers may choose another store when they learn about your business's problems.
Volatility ahead
You should expect volatility in the financial sector. Without a plan for coping with volatility, you could run into difficulty. If your organization relies on client input, you may not be able to exploit customer behavior shifts.
Your company could go bankrupt if you don't understand how fickle the stock market can be. By preparing for volatility, you can ensure your organization survives difficult times and market crashes.
Conclusion
Many internet businesses can be profitable. Start quickly with a few straightforward steps. Diversify your investments, follow financial news, and be prepared for volatility to develop a successful business.

Thanks for reading!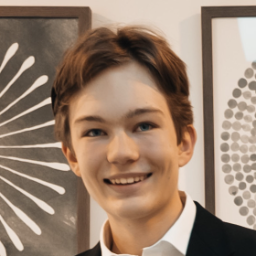 Scott Hickmann
8 months ago
Welcome
Welcome to Integrity's Web3 community!