More on Web3 & Crypto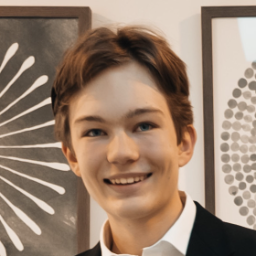 What the World's Most Intelligent Investor Recently Said About Crypto
Cryptoshit. This thing is crazy to buy.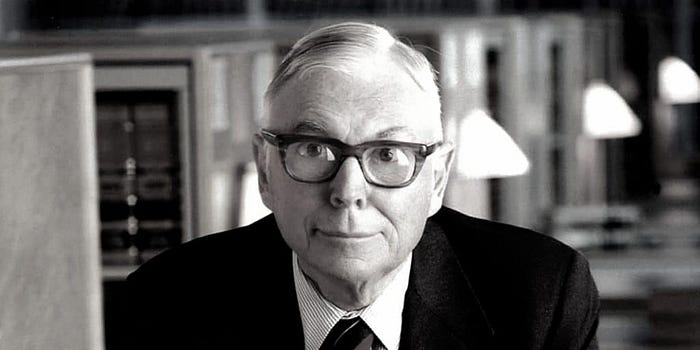 Charlie Munger is revered and powerful in finance.
Munger, vice chairman of Berkshire Hathaway, is noted for his wit, no-nonsense attitude to investment, and ability to spot promising firms and markets.
Munger's crypto views have upset some despite his reputation as a straight shooter.
"There's only one correct answer for intelligent people, just totally avoid all the people that are promoting it." — Charlie Munger
The Munger Interview on CNBC (4:48 secs)
This Monday, CNBC co-anchor Rebecca Quick interviewed Munger and brought up his 2007 statement, "I'm not allowed to have an opinion on this subject until I can present the arguments against my viewpoint better than the folks who are supporting it."
Great investing and life advice!
If you can't explain the opposing reasons, you're not informed enough to have an opinion.
In today's world, it's important to grasp both sides of a debate before supporting one.
Rebecca inquired:
Does your Wall Street Journal article on banning cryptocurrency apply? If so, would you like to present the counterarguments?
Mungers reply:
I don't see any viable counterarguments. I think my opponents are idiots, hence there is no sensible argument against my position.
Consider his words.
Do you believe Munger has studied both sides?
He said, "I assume my opponents are idiots, thus there is no sensible argument against my position."
This is worrisome, especially from a guy who once encouraged studying both sides before forming an opinion.
Munger said:
National currencies have benefitted humanity more than almost anything else.
Hang on, I think we located the perpetrator.
Munger thinks crypto will replace currencies.
False.
I doubt he studied cryptocurrencies because the name is deceptive.
He misread a headline as a Dollar destroyer.
Cryptocurrencies are speculations.
Like Tesla, Amazon, Apple, Google, Microsoft, etc.
Crypto won't replace dollars.
In the interview with CNBC, Munger continued:
"I'm not proud of my country for allowing this crap, what I call the cryptoshit. It's worthless, it's no good, it's crazy, it'll do nothing but harm, it's anti-social to allow it." — Charlie Munger
Not entirely inaccurate.
Daily cryptos are established solely to pump and dump regular investors.
Let's get into Munger's crypto aversion.
Rat poison is bitcoin.
Munger famously dubbed Bitcoin rat poison and a speculative bubble that would implode.
Partially.
But the bubble broke. Since 2021, the market has fallen.
Scam currencies and NFTs are being eliminated, which I like.
Whoa.
Why does Munger doubt crypto?
Mungers thinks cryptocurrencies has no intrinsic value.
He worries about crypto fraud and money laundering.
Both are valid issues.
Yet grouping crypto is intellectually dishonest.
Ethereum, Bitcoin, Solana, Chainlink, Flow, and Dogecoin have different purposes and values (not saying they're all good investments).
Fraudsters who hurt innocents will be punished.
Therefore, complaining is useless.
Why not stop it? Repair rather than complain.
Regrettably, individuals today don't offer solutions.
Blind Areas for Mungers
As with everyone, Mungers' bitcoin views may be impacted by his biases and experiences.
OK.
But Munger has always advocated classic value investing and may be wary of investing in an asset outside his expertise.
Mungers' banking and insurance investments may influence his bitcoin views.
Could a coworker or acquaintance have told him crypto is bad and goes against traditional finance?
Right?
Takeaways
Do you respect Charlie Mungers?
Yes and no, like any investor or individual.
To understand Mungers' bitcoin beliefs, you must be critical.
Mungers is a successful investor, but his views about bitcoin should be considered alongside other viewpoints.
Munger's success as an investor has made him an influencer in the space.
Influence gives power.
He controls people's thoughts.
Munger's ok. He will always be heard.
I'll do so cautiously.
Which Metaverse Is Better, Decentraland or Sandbox?
The metaverse is the most commonly used term in current technology discussions. While the entire tech ecosystem awaits the metaverse's full arrival, defining it is difficult. Imagine the internet in the '80s! The metaverse is a three-dimensional virtual world where users can interact with digital solutions and each other as digital avatars.
The metaverse is a three-dimensional virtual world where users can interact with digital solutions and each other as digital avatars.
Among the metaverse hype, the Decentraland vs Sandbox debate has gained traction. Both are decentralized metaverse platforms with no central authority. So, what's the difference and which is better? Let us examine the distinctions between Decentraland and Sandbox.
2 Popular Metaverse Platforms Explained
The first step in comparing sandbox and Decentraland is to outline the definitions. Anyone keeping up with the metaverse news has heard of the two current leaders. Both have many similarities, but also many differences. Let us start with defining both platforms to see if there is a winner.
Decentraland
Decentraland, a fully immersive and engaging 3D metaverse, launched in 2017. It allows players to buy land while exploring the vast virtual universe. Decentraland offers a wide range of activities for its visitors, including games, casinos, galleries, and concerts. It is currently the longest-running metaverse project.
Decentraland began with a $24 million ICO and went public in 2020. The platform's virtual real estate parcels allow users to create a variety of experiences. MANA and LAND are two distinct tokens associated with Decentraland. MANA is the platform's native ERC-20 token, and users can burn MANA to get LAND, which is ERC-721 compliant. The MANA coin can be used to buy avatars, wearables, products, and names on Decentraland.
Sandbox
Sandbox, the next major player, began as a blockchain-based virtual world in 2011 and migrated to a 3D gaming platform in 2017. The virtual world allows users to create, play, own, and monetize their virtual experiences. Sandbox aims to empower artists, creators, and players in the blockchain community to customize the platform. Sandbox gives the ideal means for unleashing creativity in the development of the modern gaming ecosystem.
The project combines NFTs and DAOs to empower a growing community of gamers. A new play-to-earn model helps users grow as gamers and creators. The platform offers a utility token, SAND, which is required for all transactions.
What are the key points from both metaverse definitions to compare Decentraland vs sandbox?
It is ideal for individuals, businesses, and creators seeking new artistic, entertainment, and business opportunities. It is one of the rapidly growing Decentralized Autonomous Organization projects. Holders of MANA tokens also control the Decentraland domain.
Sandbox, on the other hand, is a blockchain-based virtual world that runs on the native token SAND. On the platform, users can create, sell, and buy digital assets and experiences, enabling blockchain-based gaming. Sandbox focuses on user-generated content and building an ecosystem of developers.
Sandbox vs. Decentraland
If you try to find what is better Sandbox or Decentraland, then you might struggle with only the basic definitions. Both are metaverse platforms offering immersive 3D experiences. Users can freely create, buy, sell, and trade digital assets. However, both have significant differences, especially in MANA vs SAND.
For starters, MANA has a market cap of $5,736,097,349 versus $4,528,715,461, giving Decentraland an advantage.
The MANA vs SAND pricing comparison is also noteworthy. A SAND is currently worth $3664, while a MANA is worth $2452.
The value of the native tokens and the market capitalization of the two metaverse platforms are not enough to make a choice. Let us compare Sandbox vs Decentraland based on the following factors.
Workstyle
The way Decentraland and Sandbox work is one of the main comparisons. From a distance, they both appear to work the same way. But there's a lot more to learn about both platforms' workings. Decentraland has 90,601 digital parcels of land.
Individual parcels of virtual real estate or estates with multiple parcels of land are assembled. It also has districts with similar themes and plazas, which are non-tradeable parcels owned by the community. It has three token types: MANA, LAND, and WEAR.
Sandbox has 166,464 plots of virtual land that can be grouped into estates. Estates are owned by one person, while districts are owned by two or more people. The Sandbox metaverse has four token types: SAND, GAMES, LAND, and ASSETS.
Age
The maturity of metaverse projects is also a factor in the debate. Decentraland is clearly the winner in terms of maturity. It was the first solution to create a 3D blockchain metaverse. Decentraland made the first working proof of concept public. However, Sandbox has only made an Alpha version available to the public.
Backing
The MANA vs SAND comparison would also include support for both platforms. Digital Currency Group, FBG Capital, and CoinFund are all supporters of Decentraland. It has also partnered with Polygon, the South Korean government, Cyberpunk, and Samsung.
SoftBank, a Japanese multinational conglomerate focused on investment management, is another major backer. Sandbox has the backing of one of the world's largest investment firms, as well as Slack and Uber.
Compatibility
Wallet compatibility is an important factor in comparing the two metaverse platforms. Decentraland currently has a competitive advantage. How? Both projects' marketplaces accept ERC-20 wallets. However, Decentraland has recently improved by bridging with Walletconnect. So it can let Polygon users join Decentraland.
Scalability
Because Sandbox and Decentraland use the Ethereum blockchain, scalability is an issue. Both platforms' scalability is constrained by volatile tokens and high gas fees. So, scalability issues can hinder large-scale adoption of both metaverse platforms.
Buying Land
Decentraland vs Sandbox comparisons often include virtual real estate. However, the ability to buy virtual land on both platforms defines the user experience and differentiates them. In this case, Sandbox offers better options for users to buy virtual land by combining OpenSea and Sandbox. In fact, Decentraland users can only buy from the MANA marketplace.
Innovation
The rate of development distinguishes Sandbox and Decentraland. Both platforms have been developing rapidly new features. However, Sandbox wins by adopting Polygon NFT layer 2 solutions, which consume almost 100 times less energy than Ethereum.
Collaborations
The platforms' collaborations are the key to determining "which is better Sandbox or Decentraland." Adoption of metaverse platforms like the two in question can be boosted by association with reputable brands. Among the partners are Atari, Cyberpunk, and Polygon. Rather, Sandbox has partnered with well-known brands like OpenSea, CryptoKitties, The Walking Dead, Snoop Dogg, and others.
Platform Adaptivity
Another key feature that distinguishes Sandbox and Decentraland is the ease of use. Sandbox clearly wins in terms of platform access. It allows easy access via social media, email, or a Metamask wallet. However, Decentraland requires a wallet connection.
Prospects
The future development plans also play a big role in defining Sandbox vs Decentraland. Sandbox's future development plans include bringing the platform to mobile devices. This includes consoles like PlayStation and Xbox. By the end of 2023, the platform expects to have around 5000 games.
Decentraland, on the other hand, has no set plan. In fact, the team defines the decisions that appear to have value. They plan to add celebrities, creators, and brands soon, along with NFT ads and drops.
Final Words
The comparison of Decentraland vs Sandbox provides a balanced view of both platforms. You can see how difficult it is to determine which decentralized metaverse is better now. Sandbox is still in Alpha, whereas Decentraland has a working proof of concept.
Sandbox, on the other hand, has better graphics and is backed by some big names. But both have a long way to go in the larger decentralized metaverse. 
You might also like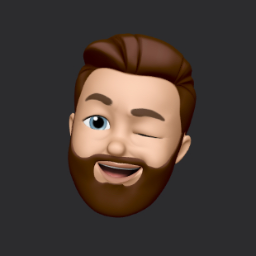 What is this Fed interest rate everybody is talking about that makes or breaks the stock market?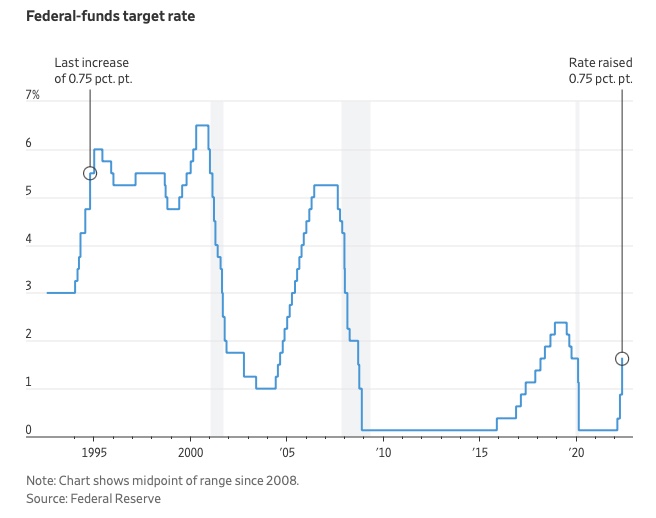 The Federal Funds Rate (FFR) is the target interest rate set by the Federal Reserve System (Fed)'s policy-making body (FOMC). This target is the rate at which the Fed suggests commercial banks borrow and lend their excess reserves overnight to each other.
The FOMC meets 8 times a year to set the target FFR. This is supposed to promote economic growth. The overnight lending market sets the actual rate based on commercial banks' short-term reserves. If the market strays too far, the Fed intervenes.
Banks must keep a certain percentage of their deposits in a Federal Reserve account. A bank's reserve requirement is a percentage of its total deposits. End-of-day bank account balances averaged over two-week reserve maintenance periods are used to determine reserve requirements.
If a bank expects to have end-of-day balances above what's needed, it can lend the excess to another institution.
The FOMC adjusts interest rates based on economic indicators that show inflation, recession, or other issues that affect economic growth. Core inflation and durable goods orders are indicators.
In response to economic conditions, the FFR target has changed over time. In the early 1980s, inflation pushed it to 20%. During the Great Recession of 2007-2009, the rate was slashed to 0.15 percent to encourage growth.
Inflation picked up in May 2022 despite earlier rate hikes, prompting today's 0.75 percent point increase. The largest increase since 1994. It might rise to around 3.375% this year and 3.1% by the end of 2024.
Francesca Furchtgott
1 year ago
Giving customers what they want or betraying the values of the brand?
A J.Crew collaboration for fashion label Eveliina Vintage is not a paradox; it is a solution.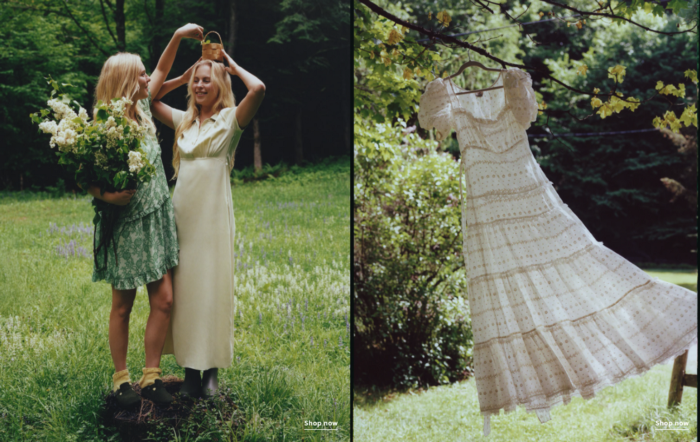 Eveliina Vintage's capsule collection debuted yesterday at J.Crew. This J.Crew partnership stopped me in my tracks.
Eveliina Vintage sells vintage goods. Eeva Musacchia founded the shop in Finland in the 1970s. It's recognized for its one-of-a-kind slip dresses from the 1930s and 1940s.
I wondered why a vintage brand would partner with a mass shop. Fast fashion against vintage shopping? Will Eveliina Vintages customers be turned off?
But Eveliina Vintages customers don't care about sustainability. They want Eveliina's Instagram look. Eveliina Vintage collaborated with J.Crew to give customers what they wanted: more Eveliina at a lower price.
Vintage: A Fashion Option That Is Eco-Conscious
Secondhand shopping is a trendy response to quick fashion. J.Crew releases hundreds of styles annually. Waste and environmental damage have been criticized. A pair of jeans requires 1,800 gallons of water. J.Crew's limited-time deals promote more purchases. J.Crew items are likely among those Americans wear 7 times before discarding.
Consumers and designers have emphasized sustainability in recent years. Stella McCartney and Eileen Fisher are popular eco-friendly brands. They've also flocked to ThredUp and similar sites.
Gap, Levis, and Allbirds have listened to consumer requests. They promote recycling, ethical sourcing, and secondhand shopping.
Secondhand shoppers feel good about reusing and recycling clothing that might have ended up in a landfill.
Eco-conscious fashionistas shop vintage. These shoppers enjoy the thrill of the hunt (that limited-edition Chanel bag!) and showing off a unique piece (nobody will have my look!). They also reduce their environmental impact.
Is Eveliina Vintage capitalizing on an aesthetic or is it a sustainable brand?
Eveliina Vintage emphasizes environmental responsibility. Vogue's Amanda Musacchia emphasized sustainability. Amanda, founder Eeva's daughter, is a company leader.
But Eveliina's press message doesn't address sustainability, unlike Instagram. Scarcity and fame rule.
Eveliina Vintages Instagram has see-through dresses and lace-trimmed slip dresses. Celebrities and influencers are often photographed in Eveliina's apparel, which has 53,000+ followers. Vogue appreciates Eveliina's style. Multiple publications discuss Alexa Chung's Eveliina dress.
Eveliina Vintage markets its one-of-a-kind goods. It teases future content, encouraging visitors to return. Scarcity drives demand and raises clothing prices. One dress is $1,600+, but most are $500-$1,000.
The catch: Eveliina can't monetize its expanding popularity due to exorbitant prices and limited quantity. Why?
Most people struggle to pay for their clothing. But Eveliina Vintage lacks those more affordable entry-level products, in contrast to other luxury labels that sell accessories or perfume.

Many people have trouble fitting into their clothing. The bodies of most women in the past were different from those for which vintage clothing was designed. Each Eveliina dress's specific measurements are mentioned alongside it. Be careful, you can fall in love with an ill-fitting dress.

No matter how many people can afford it and fit into it, there is only one item to sell. To get the item before someone else does, those people must be on the Eveliina Vintage website as soon as it becomes available.
A Way for Eveliina Vintage to Make Money (and Expand) with J.Crew Its following
Eveliina Vintages' cooperation with J.Crew makes commercial sense.
This partnership spreads Eveliina's style. Slightly better pricing The $390 outfits have multicolored slips and gauzy cotton gowns. Sizes range from 00 to 24, which is wider than vintage racks.
Eveliina Vintage customers like the combination. Excited comments flood the brand's Instagram launch post. Nobody is mocking the 50-year-old vintage brand's fast-fashion partnership.
Vintage may be a sustainable fashion trend, but that's not why Eveliina's clients love the brand. They only care about the old look.
And that is a tale as old as fashion.
Sanjay Priyadarshi
1 year ago
A 19-year-old dropped out of college to build a $2,300,000,000 company in 2 years.
His success was unforeseeable.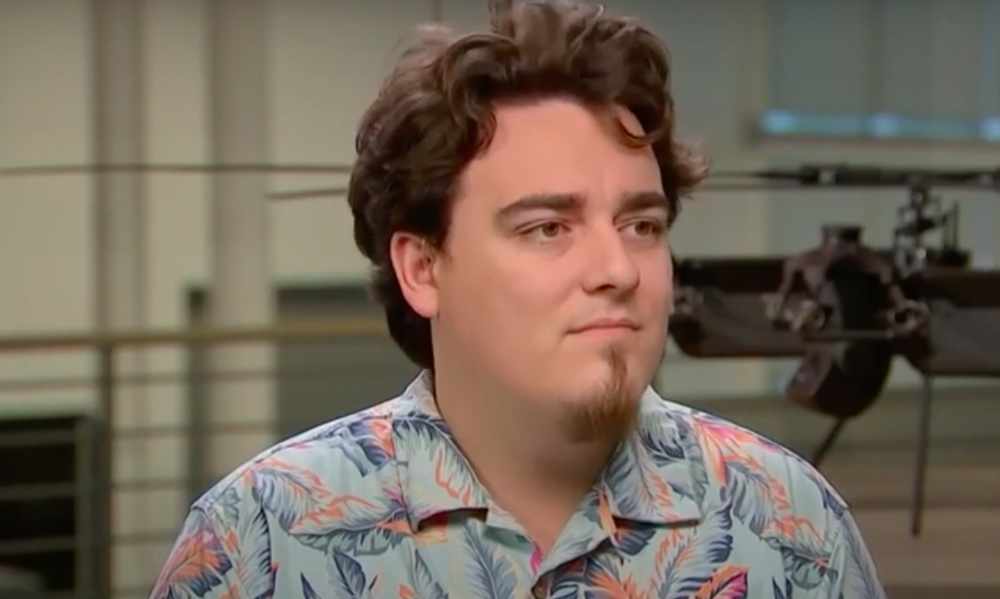 2014 saw Facebook's $2.3 billion purchase of Oculus VR.
19-year-old Palmer Luckey founded Oculus. He quit journalism school. His parents worried about his college dropout.
Facebook bought Oculus VR in less than 2 years.
Palmer Luckey started Anduril Industries. Palmer has raised $385 million with Anduril.
The Oculus journey began in a trailer
Palmer Luckey, 19, owned the trailer.
Luckey had his trailer customized. The trailer had all six of Luckey's screens. In the trailer's remaining area, Luckey conducted hardware tests.
At 16, he became obsessed with virtual reality. Virtual reality was rare at the time.
Luckey didn't know about VR when he started.
Previously, he liked "portabilizing" mods. Hacking ancient game consoles into handhelds.
In his city, fewer portabilizers actively traded.
Luckey started "ModRetro" for other portabilizers. Luckey was exposed to VR headsets online.
Luckey:
"Man, ModRetro days were the best."
Palmer Luckey used VR headsets for three years. His design had 50 prototypes.
Luckey used to work at the Long Beach Sailing Center for minimum salary, servicing diesel engines and cleaning boats.
Luckey worked in a USC Institute for Creative Technologies mixed reality lab in July 2011. (ICT).
Luckey cleaned the lab, did reports, and helped other students with VR projects.
Luckey's lab job was dull.
Luckey chose to work in the lab because he wanted to engage with like-minded folks.
By 2012, Luckey had a prototype he hoped to share globally. He made cheaper headsets than others.
Luckey wanted to sell an easy-to-assemble virtual reality kit on Kickstarter.
He realized he needed a corporation to do these sales legally. He started looking for names. "Virtuality," "virtual," and "VR" are all taken.
Hence, Oculus.
If Luckey sold a hundred prototypes, he would be thrilled since it would boost his future possibilities.
John Carmack, legendary game designer
Carmack has liked sci-fi and fantasy since infancy.
Carmack loved imagining intricate gaming worlds.
His interest in programming and computer science grew with age.
He liked graphics. He liked how mismatching 0 and 1 might create new colors and visuals.
Carmack played computer games as a teen. He created Shadowforge in high school.
He founded Id software in 1991. When Carmack created id software, console games were the best-sellers.
Old computer games have weak graphics. John Carmack and id software developed "adaptive tile refresh."
This technique smoothed PC game scrolling. id software launched 3-D, Quake, and Doom using "adaptive tile refresh."
These games made John Carmack a gaming star. Later, he sold Id software to ZeniMax Media.
How Palmer Luckey met Carmack
In 2011, Carmack was thinking a lot about 3-D space and virtual reality.
He was underwhelmed by the greatest HMD on the market. Because of their flimsiness and latency.
His disappointment was partly due to the view (FOV). Best HMD had 40-degree field of view.
Poor. The best VR headset is useless with a 40-degree FOV.
Carmack intended to show the press Doom 3 in VR. He explored VR headsets and internet groups for this reason.
Carmack identified a VR enthusiast in the comments section of "LEEP on the Cheap." "PalmerTech" was the name.
Carmack approached PalmerTech about his prototype. He told Luckey about his VR demos, so he wanted to see his prototype.
Carmack got a Rift prototype. Here's his May 17 tweet.
John Carmack tweeted an evaluation of the Luckey prototype.
Dan Newell, a Valve engineer, and Mick Hocking, a Sony senior director, pre-ordered Oculus Rift prototypes with Carmack's help.
Everyone praised Luckey after Carmack demoed Rift.
Palmer Luckey received a job offer from Sony.
It was a full-time position at Sony Computer Europe.

He would run Sony's R&D lab.

The salary would be $70k.
Who is Brendan Iribe?
Brendan Iribe started early with Startups. In 2004, he and Mike Antonov founded Scaleform.
Scaleform created high-performance middleware. This package allows 3D Flash games.
In 2011, Iribe sold Scaleform to Autodesk for $36 million.
How Brendan Iribe discovered Palmer Luckey.
Brendan Iribe's friend Laurent Scallie.
Laurent told Iribe about a potential opportunity.
Laurent promised Iribe VR will work this time. Laurent introduced Iribe to Luckey.
Iribe was doubtful after hearing Laurent's statements. He doubted Laurent's VR claims.
But since Laurent took the name John Carmack, Iribe thought he should look at Luckey Innovation. Iribe was hooked on virtual reality after reading Palmer Luckey stories.
He asked Scallie about Palmer Luckey.
Iribe convinced Luckey to start Oculus with him
First meeting between Palmer Luckey and Iribe.
The Iribe team wanted Luckey to feel comfortable.
Iribe sought to convince Luckey that launching a company was easy. Iribe told Luckey anyone could start a business.
Luckey told Iribe's staff he was homeschooled from childhood. Luckey took self-study courses.
Luckey had planned to launch a Kickstarter campaign and sell kits for his prototype. Many companies offered him jobs, nevertheless.
He's considering Sony's offer.
Iribe advised Luckey to stay independent and not join a firm. Iribe asked Luckey how he could raise his child better. No one sees your baby like you do?
Iribe's team pushed Luckey to stay independent and establish a software ecosystem around his device.
After conversing with Iribe, Luckey rejected every job offer and merger option.
Iribe convinced Luckey to provide an SDK for Oculus developers.
After a few months. Brendan Iribe co-founded Oculus with Palmer Luckey. Luckey trusted Iribe and his crew, so he started a corporation with him.
Crowdfunding
Brendan Iribe and Palmer Luckey launched a Kickstarter.
Gabe Newell endorsed Palmer's Kickstarter video.
Gabe Newell wants folks to trust Palmer Luckey since he's doing something fascinating and answering tough questions.
Mark Bolas and David Helgason backed Palmer Luckey's VR Kickstarter video.
Luckey introduced Oculus Rift during the Kickstarter campaign. He introduced virtual reality during press conferences.
Oculus' Kickstarter effort was a success. Palmer Luckey felt he could raise $250,000.
Oculus raised $2.4 million through Kickstarter. Palmer Luckey's virtual reality vision was well-received.
Mark Zuckerberg's Oculus discovery
Brendan Iribe and Palmer Luckey hired the right personnel after a successful Kickstarter campaign.
Oculus needs a lot of money for engineers and hardware. They needed investors' money.
Series A raised $16M.
Next, Andreessen Horowitz partner Brain Cho approached Iribe.
Cho told Iribe that Andreessen Horowitz could invest in Oculus Series B if the company solved motion sickness.
Mark Andreessen was Iribe's dream client.
Marc Andreessen and his partners gave Oculus $75 million.
Andreessen introduced Iribe to Zukerberg. Iribe and Zukerberg discussed the future of games and virtual reality by phone.
Facebook's Oculus demo
Iribe showed Zuckerberg Oculus.
Mark was hooked after using Oculus. The headset impressed him.
The whole Facebook crew who saw the demo said only one thing.
"Holy Crap!"
This surprised them all.
Mark Zuckerberg was impressed by the team's response. Mark Zuckerberg met the Oculus team five days after the demo.
First meeting Palmer Luckey.
Palmer Luckey is one of Mark's biggest supporters and loves Facebook.
Oculus Acquisition
Zuckerberg wanted Oculus.
Brendan Iribe had requested for $4 billion, but Mark wasn't interested.
Facebook bought Oculus for $2.3 billion after months of drama.
After selling his company, how does Palmer view money?
Palmer loves the freedom money gives him. Money frees him from small worries.
Money has allowed him to pursue things he wouldn't have otherwise.
"If I didn't have money I wouldn't have a collection of vintage military vehicles…You can have nice hobbies that keep you relaxed when you have money."
He didn't start Oculus to generate money. His virtual reality passion spanned years.
He didn't have to lie about how virtual reality will transform everything until he needed funding.
The company's success was an unexpected bonus. He was merely passionate about a good cause.
After Oculus' $2.3 billion exit, what changed?
Palmer didn't mind being rich. He did similar things.
After Facebook bought Oculus, he moved to Silicon Valley and lived in a 12-person shared house due to high rents.
Palmer might have afforded a big mansion, but he prefers stability and doing things because he wants to, not because he has to.
"Taco Bell is never tasted so good as when you know you could afford to never eat taco bell again."
Palmer's leadership shifted.
Palmer changed his leadership after selling Oculus.
When he launched his second company, he couldn't work on his passions.
"When you start a tech company you do it because you want to work on a technology, that is why you are interested in that space in the first place. As the company has grown, he has realized that if he is still doing optical design in the company it's because he is being negligent about the hiring process."
Once his startup grows, the founder's responsibilities shift. He must recruit better firm managers.
Recruiting talented people becomes the top priority. The founder must convince others of their influence.
A book that helped me write this:
The History of the Future: Oculus, Facebook, and the Revolution That Swept Virtual Reality — Blake Harris
---
*This post is a summary. Read the full article here.