More on Web3 & Crypto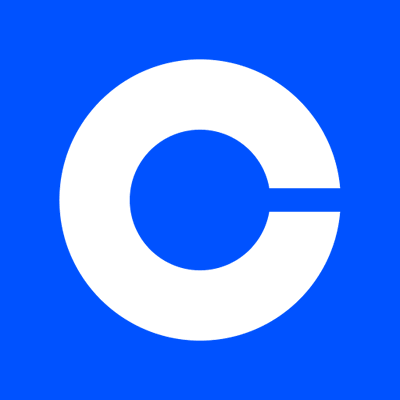 Coinbase's web3 app
Use popular Ethereum dapps with Coinbase's new dapp wallet and browser
Tl;dr: This post highlights the ability to access web3 directly from your Coinbase app using our new dapp wallet and browser.
Decentralized autonomous organizations (DAOs) and decentralized finance (DeFi) have gained popularity in the last year (DAOs). The total value locked (TVL) of DeFi investments on the Ethereum blockchain has grown to over $110B USD, while NFTs sales have grown to over $30B USD in the last 12 months (LTM). New innovative real-world applications are emerging every day.
Today, a small group of Coinbase app users can access Ethereum-based dapps. Buying NFTs on Coinbase NFT and OpenSea, trading on Uniswap and Sushiswap, and borrowing and lending on Curve and Compound are examples.
Our new dapp wallet and dapp browser enable you to access and explore web3 directly from your Coinbase app.
Web3 in the Coinbase app
Users can now access dapps without a recovery phrase. This innovative dapp wallet experience uses Multi-Party Computation (MPC) technology to secure your on-chain wallet. This wallet's design allows you and Coinbase to share the 'key.' If you lose access to your device, the key to your dapp wallet is still safe and Coinbase can help recover it.
Set up your new dapp wallet by clicking the "Browser" tab in the Android app's navigation bar. Once set up, the Coinbase app's new dapp browser lets you search, discover, and use Ethereum-based dapps.
Looking forward
We want to enable everyone to seamlessly and safely participate in web3, and today's launch is another step on that journey. We're rolling out the new dapp wallet and browser in the US on Android first to a small subset of users and plan to expand soon. Stay tuned!
Framework to Evaluate Metaverse and Web3
Everywhere we turn, there's a new metaverse or Web3 debut. Microsoft recently announced a $68.7 BILLION cash purchase of Activision.
Like AI in 2013 and blockchain in 2014, NFT growth in 2021 feels like this year's metaverse and Web3 growth. We are all bombarded with information, conflicting signals, and a sensation of FOMO.
How can we evaluate the metaverse and Web3 in a noisy, new world? My framework for evaluating upcoming technologies and themes is shown below. I hope you will also find them helpful.
Understand the "pipes" in a new space. 
Whatever people say, Metaverse and Web3 will have to coexist with the current Internet. Companies who host, move, and store data over the Internet have a lot of intriguing use cases in Metaverse and Web3, whether in infrastructure, data analytics, or compliance. Hence the following point.
## Understand the apps layer and their infrastructure.
Gaming, crypto exchanges, and NFT marketplaces would not exist today if not for technology that enables rapid app creation. Yes, according to Chainalysis and other research, 30–40% of Ethereum is self-hosted, with the rest hosted by large cloud providers. For Microsoft to acquire Activision makes strategic sense. It's not only about the games, but also the infrastructure that supports them.
Follow the money
Understanding how money and wealth flow in a complex and dynamic environment helps build clarity. Unless you are exceedingly wealthy, you have limited ability to significantly engage in the Web3 economy today. Few can just buy 10 ETH and spend it in one day. You must comprehend who benefits from the process, and how that 10 ETH circulates now and possibly tomorrow. Major holders and players control supply and liquidity in any market. Today, most Web3 apps are designed to increase capital inflow so existing significant holders can utilize it to create a nascent Web3 economy. When you see a new Metaverse or Web3 application, remember how money flows.
What is the use case? 
What does the app do? If there is no clear use case with clear makers and consumers solving a real problem, then the euphoria soon fades, and the only stakeholders who remain enthused are those who have too much to lose.
Time is a major competition that is often overlooked.
We're only busier, but each day is still 24 hours. Using new apps may mean that time is lost doing other things. The user must be eager to learn. Metaverse and Web3 vs. our time?  I don't think we know the answer yet (at least for working adults whose cost of time is higher).
I don't think we know the answer yet (at least for working adults whose cost of time is higher).
People and organizations need security and transparency.
For new technologies or apps to be widely used, they must be safe, transparent, and trustworthy. What does secure Metaverse and Web3 mean? This is an intriguing subject for both the business and public sectors. Cloud adoption grew in part due to improved security and data protection regulations.
 The following frameworks can help analyze and understand new technologies and emerging technological topics, unless you are a significant investment fund with the financial ability to gamble on numerous initiatives and essentially form your own "index fund".
I write on VC, startups, and leadership.
More on https://www.linkedin.com/in/joycejshen/ and https://joyceshen.substack.com/
This writing is my own opinion and does not represent investment advice.
Miguel Saldana
2 months ago
Crypto Inheritance's Catch-22
Security, privacy, and a strategy!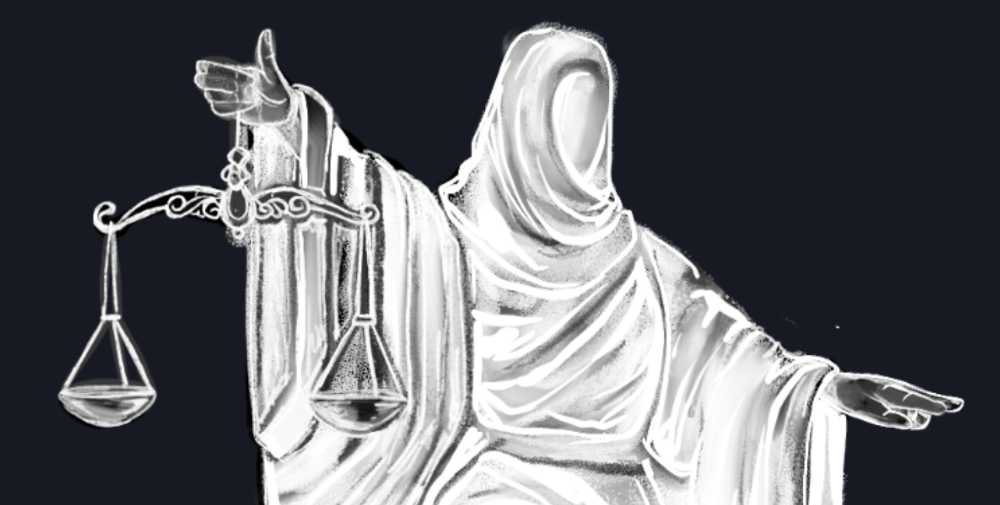 How to manage digital assets in worst-case scenarios is a perennial crypto concern. Since blockchain and bitcoin technology is very new, this hasn't been a major issue. Many early developers are still around, and many groups created around this technology are young and feel they have a lot of life remaining. This is why inheritance and estate planning in crypto should be handled promptly. As cryptocurrency's intrinsic worth rises, many people in the ecosystem are holding on to assets that might represent generational riches. With that much value, it's crucial to have a plan. Creating a solid plan entails several challenges.
the initial hesitation in coming up with a plan

The technical obstacles to ensuring the assets' security and privacy

the passing of assets from a deceased or incompetent person

Legal experts' lack of comprehension and/or understanding of how to handle and treat cryptocurrency.
This article highlights several challenges, a possible web3-native solution, and how to learn more.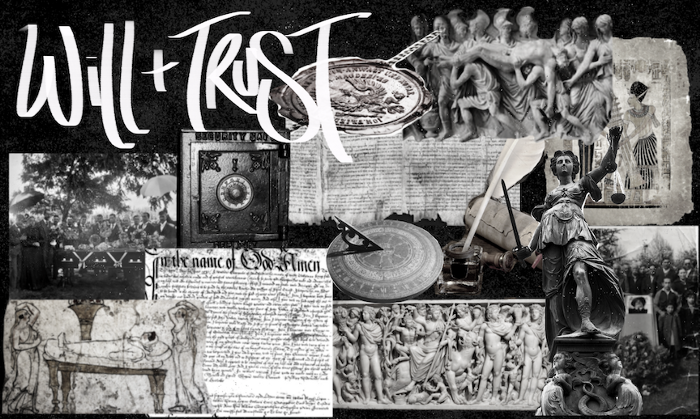 The Challenge of Inheritance:
One of the biggest hurdles to inheritance planning is starting the conversation. As humans, we don't like to think about dying. Early adopters will experience crazy gains as cryptocurrencies become more popular. Creating a plan is crucial if you wish to pass on your riches to loved ones. Without a plan, the technical and legal issues I barely mentioned above would erode value by requiring costly legal fees and/or taxes, and you could lose everything if wallets and assets are not distributed appropriately (associated with the private keys). Raising awareness of the consequences of not having a plan should motivate people to make one.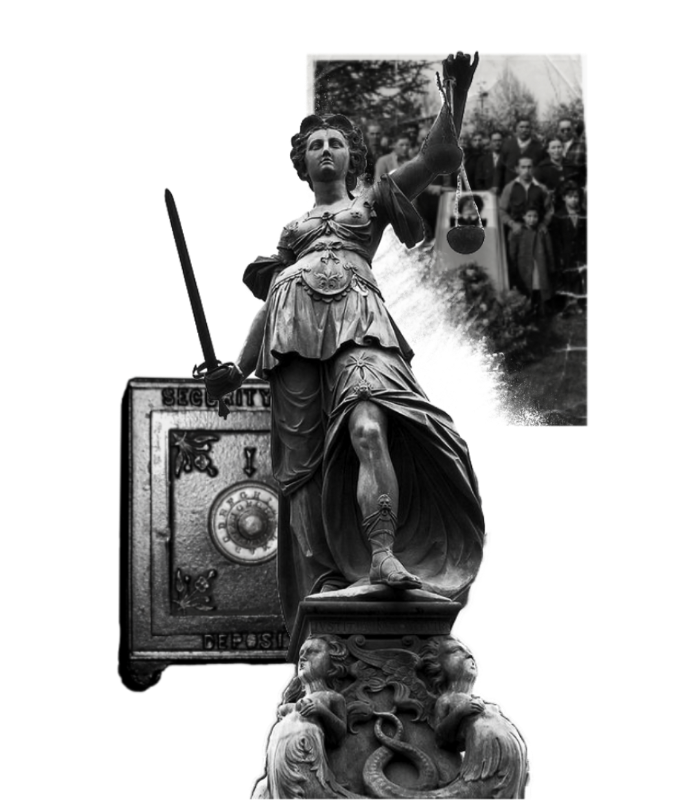 Controlling Change:
Having an inheritance plan for your digital assets is crucial, but managing the guts and bolts poses a new set of difficulties. Privacy and security provided by maintaining your own wallet provide different issues than traditional finances and assets. Traditional finance is centralized (say a stock brokerage firm). You can assign another person to handle the transfer of your assets. In crypto, asset transfer is reimagined. One may suppose future transaction management is doable, but the user must consent, creating an impossible loop.
I passed away and must send a transaction to the person I intended to deliver it to.

I have to confirm or authorize the transaction, but I'm dead.
In crypto, scheduling a future transaction wouldn't function. To transfer the wallet and its contents, we'd need the private keys and/or seed phrase. Minimizing private key exposure is crucial to protecting your crypto from hackers, social engineering, and phishing. People have lost private keys after utilizing Life Hack-type tactics to secure them. People that break and hide their keys, lose them, or make them unreadable won't help with managing and/or transferring. This will require a derived solution.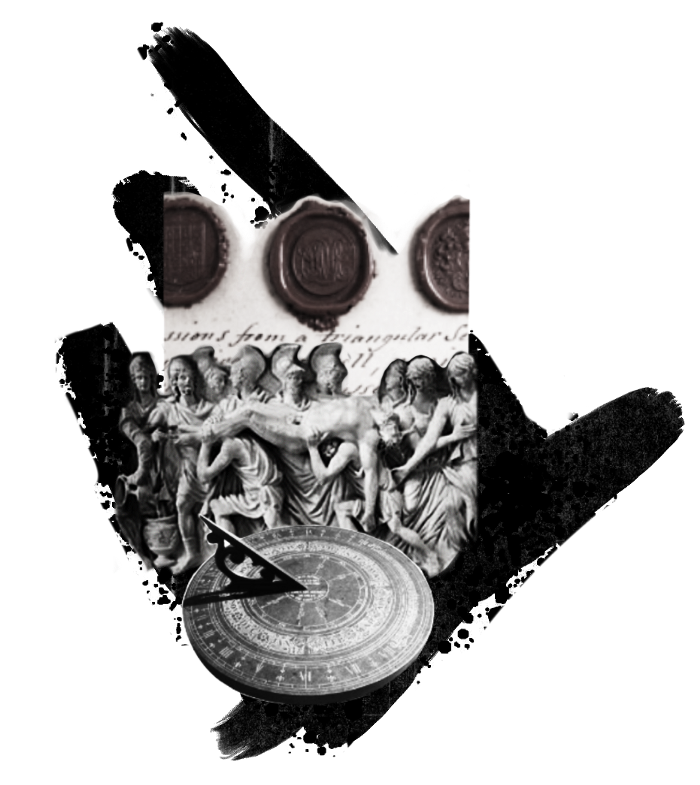 Legal Challenges and Implications
Unlike routine cryptocurrency transfers and transactions, local laws may require special considerations. Even in the traditional world, estate/inheritance taxes, how assets will be split, and who executes the will must be considered. Many lawyers aren't crypto-savvy, which complicates the matter. There will be many hoops to jump through to safeguard your crypto and traditional assets and give them to loved ones.
Knowing RUFADAA/UFADAA, depending on your state, is vital for Americans. UFADAA offers executors and trustees access to online accounts (which crypto wallets would fall into). RUFADAA was changed to limit access to the executor to protect assets. RUFADAA outlines how digital assets are administered following death and incapacity in the US.
A Succession Solution
Having a will and talking about who would get what is the first step to having a solution, but using a Dad Mans Switch is a perfect tool for such unforeseen circumstances. As long as the switch's controller has control, nothing happens. Losing control of the switch initiates a state transition.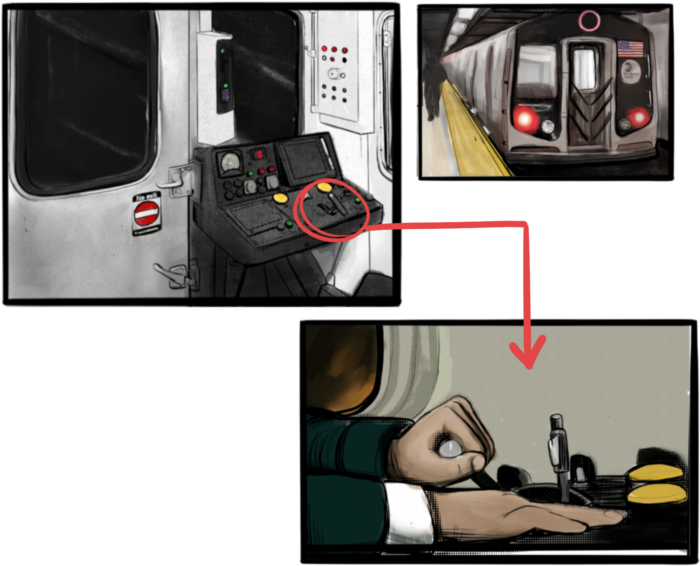 Subway or railway operations are examples. Modern control systems need the conductor to hold a switch to keep the train going. If they can't, the train stops. Enter Sarcophagus
Sarcophagus is a decentralized dead man's switch built on Ethereum and Arweave. Sarcophagus allows actors to maintain control of their possessions even while physically unable to do so. Using a programmable dead man's switch and dual encryption, anything can be kept and passed on. This covers assets, secrets, seed phrases, and other use cases to provide authority and control back to the user and release trustworthy services from this work. Sarcophagus is built on a decentralized, transparent open source codebase. Sarcophagus is there if you're unprepared.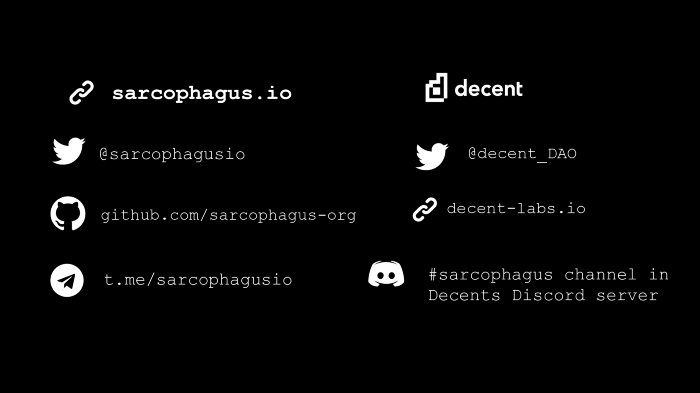 You might also like
Nicolas Tresegnie
3 months ago
Launching 10 SaaS applications in 100 days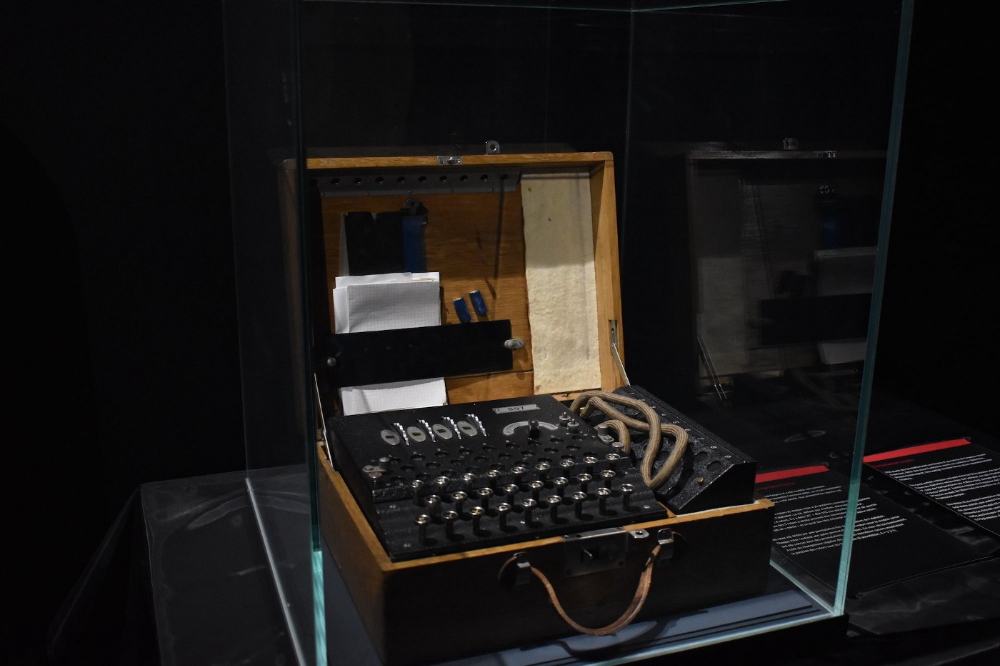 Apocodes helps entrepreneurs create SaaS products without writing code. This post introduces micro-SaaS and outlines its basic strategy.
Strategy
Vision and strategy differ when starting a startup.
The company's long-term future state is outlined in the vision. It establishes the overarching objectives the organization aims to achieve while also justifying its existence. The company's future is outlined in the vision.

The strategy consists of a collection of short- to mid-term objectives, the accomplishment of which will move the business closer to its vision. The company gets there through its strategy.
The vision should be stable, but the strategy must be adjusted based on customer input, market conditions, or previous experiments.
Begin modestly and aim high.
Be truthful. It's impossible to automate SaaS product creation from scratch. It's like climbing Everest without running a 5K. Physical rules don't prohibit it, but it would be suicide.
Apocodes 5K equivalent? Two options:
(A) Create a feature that includes every setting option conceivable. then query potential clients "Would you choose us to build your SaaS solution if we offered 99 additional features of the same caliber?" After that, decide which major feature to implement next.

(B) Build a few straightforward features with just one or two configuration options. Then query potential clients "Will this suffice to make your product?" What's missing if not? Finally, tweak the final result a bit before starting over.
(A) is an all-or-nothing approach. It's like training your left arm to climb Mount Everest. My right foot is next.
(B) is a better method because it's iterative and provides value to customers throughout.
Focus on a small market sector, meet its needs, and expand gradually. Micro-SaaS is Apocode's first market.
What is micro-SaaS.
Micro-SaaS enterprises have these characteristics:
A limited range: They address a specific problem with a small number of features.

A small group of one to five individuals.

Low external funding: The majority of micro-SaaS companies have Total Addressable Markets (TAM) under $100 million. Investors find them unattractive as a result. As a result, the majority of micro-SaaS companies are self-funded or bootstrapped.

Low competition: Because they solve problems that larger firms would rather not spend time on, micro-SaaS enterprises have little rivalry.

Low upkeep: Because of their simplicity, they require little care.

Huge profitability: Because providing more clients incurs such a small incremental cost, high profit margins are possible.
Micro-SaaS enterprises created with no-code are Apocode's ideal first market niche.
We'll create our own micro-SaaS solutions to better understand their needs. Although not required, we believe this will improve community discussions.
The challenge
In 100 days (September 12–December 20, 2022), we plan to build 10 micro-SaaS enterprises using Apocode.
They will be:
Self-serve: Customers will be able to use the entire product experience without our manual assistance.

Real: They'll deal with actual issues. They won't be isolated proofs of concept because we'll keep up with them after the challenge.

Both free and paid options: including a free plan and a free trial period. Although financial success would be a good result, the challenge's stated objective is not financial success.
This will let us design Apocodes features, showcase them, and talk to customers.
(Edit: The first micro-SaaS was launched!)
Follow along
If you want to follow the story of Apocode or our progress in this challenge, you can subscribe here.
If you are interested in using Apocode, sign up here.
If you want to provide feedback, discuss the idea further or get involved, email me at nicolas.tresegnie@gmail.com
I read three of Elon Musk's suggested books (And His Taste Is Incredible)
A reading list for successful people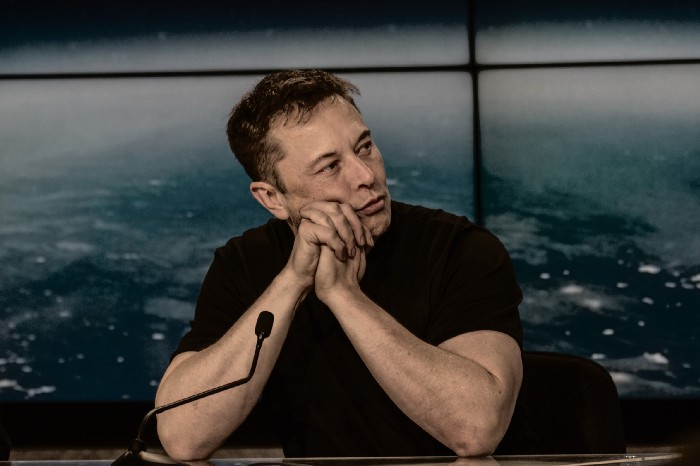 Elon Musk reads and talks. So, one learns. Many brilliant individuals & amazing literature.
This article recommends 3 Elon Musk novels. All of them helped me succeed. Hope they'll help you.
Douglas Adams's The Hitchhiker's Guide to the Galaxy
Page Count: 193
Rating on Goodreads: 4.23
Arthur Dent is pulled off Earth by a buddy seconds before it's razed for a cosmic motorway. The trio hitchhikes through space and gets into problems.
I initially read Hitchhiker's as a child. To evade my mum, I'd read with a flashlight under the covers. She'd scold at me for not sleeping on school nights when she found out. Oops.
The Hitchhiker's Guide to the Galaxy is lighthearted science fiction.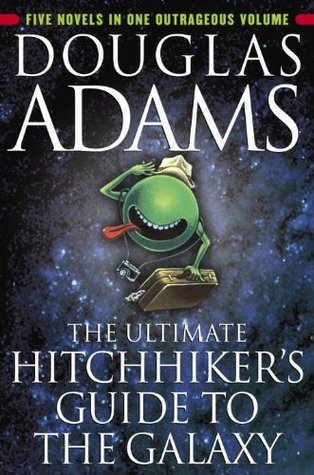 My favorite book quotes are:
"Space is big. You won't believe how vastly, hugely, mind-bogglingly big it is. I mean, you may think it's a long way down the road to the chemist's, but that's just peanuts to space."

"Far out in the uncharted backwaters of the unfashionable end of the western spiral arm of the Galaxy lies a small unregarded yellow sun. Orbiting this at a distance of roughly ninety-two million miles is an utterly insignificant little blue-green planet whose ape-descended life forms are so amazingly primitive that they still think digital watches are a pretty neat idea."

"On planet Earth, man had always assumed that he was more intelligent than dolphins because he had achieved so much — the wheel, New York, wars, and so on — whilst all the dolphins had ever done was muck about in the water having a good time. But conversely, the dolphins had always believed that they were far more intelligent than man — for precisely the same reasons."
the Sun Tzu book The Art Of War
Page Count: 273
Rating on Goodreads: 3.97
It's a classic. You may apply The Art of War's ideas to (nearly) every facet of life. Ex:
Pick your fights.

Keep in mind that timing is crucial.

Create a backup plan in case something goes wrong.

Obstacles provide us a chance to adapt and change.
This book was my first. Since then, I'm a more strategic entrepreneur. Excellent book. And read it ASAP!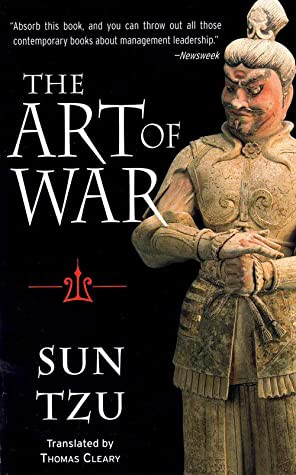 My favorite book quotes are:
"Victorious warriors win first and then go to war, while defeated warriors go to war first and then seek to win."

"Engage people with what they expect; it is what they are able to discern and confirms their projections. It settles them into predictable patterns of response, occupying their minds while you wait for the extraordinary moment — that which they cannot anticipate."

"If you know the enemy and know yourself, you need not fear the result of a hundred battles. If you know yourself but not the enemy, for every victory gained, you will also suffer a defeat. If you know neither the enemy nor yourself, you will succumb in every battle."
Peter Thiel's book Zero to One
Page Count: 195
Rating on Goodreads: 4.18
Peter argues the best money-making strategies are typically unproven. Entrepreneurship should never have a defined path to success. Whoever says differently is lying.
Zero to One explores technology and society. Peter is a philosophy major and law school graduate, which informs the work.
Peters' ideas, depth, and intellect stood out in Zero to One. It's a top business book.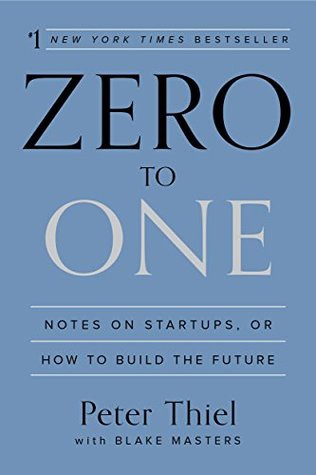 My favorite book quotes are:
"The most valuable businesses of coming decades will be built by entrepreneurs who seek to empower people rather than try to make them obsolete."

"The next Bill Gates will not build an operating system. The next Larry Page or Sergey Brin won't make a search engine. And the next Mark Zuckerberg won't create a social network. If you are copying these guys, you aren't learning from them."

"If your goal is to never make a mistake in your life, you shouldn't look for secrets. The prospect of being lonely but right — dedicating your life to something that no one else believes in — is already hard. The prospect of being lonely and wrong can be unbearable."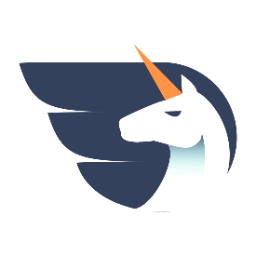 INTΞGRITY team
5 months ago
Privacy Policy
Effective date: August 31, 2022
This Privacy Statement describes how INTΞGRITY ("we," or "us") collects, uses, and discloses your personal information. This Privacy Statement applies when you use our websites, mobile applications, and other online products and services that link to this Privacy Statement (collectively, our "Services"), communicate with our customer care team, interact with us on social media, or otherwise interact with us.
This Privacy Policy may be modified from time to time. If we make modifications, we will update the date at the top of this policy and, in certain instances, we may give you extra notice (such as adding a statement to our website or providing you with a notification). We encourage you to routinely review this Privacy Statement to remain informed about our information practices and available options.
INFORMATION COLLECTION
The Data You Provide to Us
We collect information that you directly supply to us. When you register an account, fill out a form, submit or post material through our Services, contact us via third-party platforms, request customer assistance, or otherwise communicate with us, you provide us with information directly. We may collect your name, display name, username, bio, email address, company information, your published content, including your avatar image, photos, posts, responses, and any other information you voluntarily give.
In certain instances, we may collect the information you submit about third parties. We will use your information to fulfill your request and will not send emails to your contacts unrelated to your request unless they separately opt to receive such communications or connect with us in some other way.
We do not collect payment details via the Services.
Automatically Collected Information When You Communicate with Us
In certain cases, we automatically collect the following information:
We gather data regarding your behavior on our Services, such as your reading history and when you share links, follow users, highlight posts, and like posts.
Device and Usage Information: We gather information about the device and network you use to access our Services, such as your hardware model, operating system version, mobile network, IP address, unique device identifiers, browser type, and app version. We also collect information regarding your activities on our Services, including access times, pages viewed, links clicked, and the page you visited immediately prior to accessing our Services.
Information Obtained Through Cookies and Comparable Tracking Technologies: We collect information about you through tracking technologies including cookies and web beacons. Cookies are little data files kept on your computer's hard disk or device's memory that assist us in enhancing our Services and your experience, determining which areas and features of our Services are the most popular, and tracking the number of visitors. Web beacons (also known as "pixel tags" or "clear GIFs") are electronic pictures that we employ on our Services and in our communications to assist with cookie delivery, session tracking, and usage analysis. We also partner with third-party analytics providers who use cookies, web beacons, device identifiers, and other technologies to collect information regarding your use of our Services and other websites and applications, including your IP address, web browser, mobile network information, pages viewed, time spent on pages or in mobile apps, and links clicked. INTΞGRITY and others may use your information to, among other things, analyze and track data, evaluate the popularity of certain content, present content tailored to your interests on our Services, and better comprehend your online activities. See Your Options for additional information on cookies and how to disable them.
Information Obtained from Outside Sources
We acquire information from external sources. We may collect information about you, for instance, through social networks, accounting service providers, and data analytics service providers. In addition, if you create or log into your INTΞGRITY account via a third-party platform (such as Apple, Facebook, Google, or Twitter), we will have access to certain information from that platform, including your name, lists of friends or followers, birthday, and profile picture, in accordance with the authorization procedures determined by that platform.
We may derive information about you or make assumptions based on the data we gather. We may deduce your location based on your IP address or your reading interests based on your reading history, for instance.
USAGE OF INFORMATION
We use the information we collect to deliver, maintain, and enhance our Services, including publishing and distributing user-generated content, and customizing the posts you see. Additionally, we utilize collected information to: create and administer your INTΞGRITY account;
Send transaction-related information, including confirmations, receipts, and user satisfaction surveys;
Send you technical notices, security alerts, and administrative and support messages;
Respond to your comments and queries and offer support;
Communicate with you about new INTΞGRITY content, goods, services, and features, as well as other news and information that we believe may be of interest to you (see Your Choices for details on how to opt out of these communications at any time);
Monitor and evaluate usage, trends, and activities associated with our Services;
Detect, investigate, and prevent security incidents and other harmful, misleading, fraudulent, or illegal conduct, and safeguard INTΞGRITY's and others' rights and property;
Comply with our legal and financial requirements; and Carry out any other purpose specified to you at the time the information was obtained.
SHARING OF INFORMATION
We share personal information where required by law or as otherwise specified in this policy:
Personal information is shared with other Service users. If you use our Services to publish content, make comments, or send private messages, for instance, certain information about you, such as your name, photo, bio, and other account information you may supply, as well as information about your activity on our Services, will be available to others (e.g., your followers and who you follow, recent posts, likes, highlights, and responses).
We share personal information with vendors, service providers, and consultants who require access to such information to perform services on our behalf, such as companies that assist us with web hosting, storage, and other infrastructure, analytics, fraud prevention, and security, customer service, communications, and marketing.
We may release personally identifiable information if we think that doing so is in line with or required by any relevant law or legal process, including authorized demands from public authorities to meet national security or law enforcement obligations. If we intend to disclose your personal information in response to a court order, we will provide you with prior notice so that you may contest the disclosure (for example, by seeking court intervention), unless we are prohibited by law or believe that doing so could endanger others or lead to illegal conduct. We shall object to inappropriate legal requests for information regarding users of our Services.
If we believe your actions are inconsistent with our user agreements or policies, if we suspect you have violated the law, or if we believe it is necessary to defend the rights, property, and safety of INTΞGRITY, our users, the public, or others, we may disclose your personal information.
We share personal information with our attorneys and other professional advisers when necessary for obtaining counsel or otherwise protecting and managing our business interests.
We may disclose personal information in conjunction with or during talks for any merger, sale of corporate assets, financing, or purchase of all or part of our business by another firm.
Personal information is transferred between and among INTΞGRITY, its current and future parents, affiliates, subsidiaries, and other companies under common ownership and management.
We will only share your personal information with your permission or at your instruction.
We also disclose aggregated or anonymized data that cannot be used to identify you.
IMPLEMENTATIONS FROM THIRD PARTIES
Some of the content shown on our Services is not hosted by INTΞGRITY. Users are able to publish content hosted by a third party but embedded in our pages ("Embed"). When you interact with an Embed, it can send information to the hosting third party just as if you had visited the hosting third party's website directly. When you load an INTΞGRITY post page with a YouTube video Embed and view the video, for instance, YouTube collects information about your behavior, such as your IP address and how much of the video you watch. INTΞGRITY has no control over the information that third parties acquire via Embeds or what they do with it. This Privacy Statement does not apply to data gathered via Embeds. Before interacting with the Embed, it is recommended that you review the privacy policy of the third party hosting the Embed, which governs any information the Embed gathers.
INFORMATION TRANSFER TO THE UNITED STATES AND OTHER NATIONS
INTΞGRITY's headquarters are located in the United States, and we have operations and service suppliers in other nations. Therefore, we and our service providers may transmit, store, or access your personal information in jurisdictions that may not provide a similar degree of data protection to your home jurisdiction. For instance, we transfer personal data to Amazon Web Services, one of our service providers that processes personal information on our behalf in numerous data centers throughout the world, including those indicated above. We shall take measures to guarantee that your personal information is adequately protected in the jurisdictions where it is processed.
YOUR SETTINGS
Account Specifics
You can access, modify, delete, and export your account information at any time by login into the Services and visiting the Settings page. Please be aware that if you delete your account, we may preserve certain information on you as needed by law or for our legitimate business purposes.
Cookies
The majority of web browsers accept cookies by default. You can often configure your browser to delete or refuse cookies if you wish. Please be aware that removing or rejecting cookies may impact the accessibility and performance of our services.
Communications
You may opt out of getting certain messages from us, such as digests, newsletters, and activity notifications, by following the instructions contained within those communications or by visiting the Settings page of your account. Even if you opt out, we may still send you emails regarding your account or our ongoing business relationships.
Mobile Push Notifications
We may send push notifications to your mobile device with your permission. You can cancel these messages at any time by modifying your mobile device's notification settings.
YOUR CALIFORNIA PRIVACY RIGHTS
The California Consumer Privacy Act, or "CCPA" (Cal. Civ. Code 1798.100 et seq. ), grants California residents some rights regarding their personal data. If you are a California resident, you are subject to this clause.
We have collected the following categories of personal information over the past year: identifiers, commercial information, internet or other electronic network activity information, and conclusions. Please refer to the section titled "Collection of Information" for specifics regarding the data points we gather and the sorts of sources from which we acquire them. We collect personal information for the business and marketing purposes outlined in the section on Use of Information. In the past 12 months, we have shared the following types of personal information to the following groups of recipients for business purposes:
Category of Personal Information: Identifiers
Categories of Recipients: Analytics Providers, Communication Providers, Custom Service Providers, Fraud Prevention and Security Providers, Infrastructure Providers, Marketing Providers, Payment Processors
Category of Personal Information: Commercial Information
Categories of Recipients: Analytics Providers, Infrastructure Providers, Payment Processors
Category of Personal Information: Internet or Other Electronic Network Activity Information
Categories of Recipients: Analytics Providers, Infrastructure Providers
Category of Personal Information: Inferences
Categories of Recipients: Analytics Providers, Infrastructure Providers
INTΞGRITY does not sell personally identifiable information.
You have the right, subject to certain limitations: (1) to request more information about the categories and specific pieces of personal information we collect, use, and disclose about you; (2) to request the deletion of your personal information; (3) to opt out of any future sales of your personal information; and (4) to not be discriminated against for exercising these rights. You may submit these requests by email to hello@int3grity.com. We shall not treat you differently if you exercise your rights under the CCPA.
If we receive your request from an authorized agent, we may request proof that you have granted the agent a valid power of attorney or that the agent otherwise possesses valid written authorization to submit requests on your behalf. This may involve requiring identity verification. Please contact us if you are an authorized agent wishing to make a request.
ADDITIONAL DISCLOSURES FOR INDIVIDUALS IN EUROPE
This section applies to you if you are based in the European Economic Area ("EEA"), the United Kingdom, or Switzerland and have specific rights and safeguards regarding the processing of your personal data under relevant law.
Legal Justification for Processing
We will process your personal information based on the following legal grounds:
To fulfill our obligations under our agreement with you (e.g., providing the products and services you requested).
When we have a legitimate interest in processing your personal information to operate our business or to safeguard our legitimate interests, we will do so (e.g., to provide, maintain, and improve our products and services, conduct data analytics, and communicate with you).
To meet our legal responsibilities (e.g., to maintain a record of your consents and track those who have opted out of non-administrative communications).
If we have your permission to do so (e.g., when you opt in to receive non-administrative communications from us). When consent is the legal basis for our processing of your personal information, you may at any time withdraw your consent.
Data Retention
We retain the personal information associated with your account so long as your account is active. If you close your account, your account information will be deleted within 14 days. We retain other personal data for as long as is required to fulfill the objectives for which it was obtained and for other legitimate business purposes, such as to meet our legal, regulatory, or other compliance responsibilities.
Data Access Requests
You have the right to request access to the personal data we hold on you and to get your data in a portable format, to request that your personal data be rectified or erased, and to object to or request that we restrict particular processing, subject to certain limitations. To assert your legal rights:
If you sign up for an INTΞGRITY account, you can request an export of your personal information at any time via the Settings website, or by visiting Settings and selecting Account from inside our app.
You can edit the information linked with your account on the Settings website, or by navigating to Settings and then Account in our app, and the Customize Your Interests page.
You may withdraw consent at any time by deleting your account via the Settings page, or by visiting Settings and then selecting Account within our app (except to the extent INTΞGRITY is prevented by law from deleting your information).
You may object to the use of your personal information at any time by contacting hello@int3grity.com.
Questions or Complaints
If we are unable to settle your concern over our processing of personal data, you have the right to file a complaint with the Data Protection Authority in your country. The links below provide access to the contact information for your Data Protection Authority.
For people in the EEA, please visit https://edpb.europa.eu/about-edpb/board/members en.
For persons in the United Kingdom, please visit https://ico.org.uk/global/contact-us.
For people in Switzerland: https://www.edoeb.admin.ch/edoeb/en/home/the-fdpic/contact.html
CONTACT US
Please contact us at hello@int3grity.com if you have any queries regarding this Privacy Statement.