DAOs are legal entities in Marshall Islands.
The Pacific island state recognizes decentralized autonomous organizations.
The Republic of the Marshall Islands has recognized decentralized autonomous organizations (DAOs) as legal entities, giving collectively owned and managed blockchain projects global recognition.
The Marshall Islands' amended the Non-Profit Entities Act 2021 that now recognizes DAOs, which are blockchain-based entities governed by self-organizing communities. Incorporating Admiralty LLC, the island country's first DAO, was made possible thanks to the amendement. MIDAO Directory Services Inc., a domestic organization established to assist DAOs in the Marshall Islands, assisted in the incorporation.
The new law currently allows any DAO to register and operate in the Marshall Islands.
"This is a unique moment to lead," said Bobby Muller, former Marshall Islands chief secretary and co-founder of MIDAO. He believes DAOs will help create "more efficient and less hierarchical" organizations.
A global hub for DAOs, the Marshall Islands hopes to become a global hub for DAO registration, domicile, use cases, and mass adoption. He added:
"This includes low-cost incorporation, a supportive government with internationally recognized courts, and a technologically open environment."
According to the World Bank, the Marshall Islands is an independent island state in the Pacific Ocean near the Equator. To create a blockchain-based cryptocurrency that would be legal tender alongside the US dollar, the island state has been actively exploring use cases for digital assets since at least 2018.
In February 2018, the Marshall Islands approved the creation of a new cryptocurrency, Sovereign (SOV). As expected, the IMF has criticized the plan, citing concerns that a digital sovereign currency would jeopardize the state's financial stability. They have also criticized El Salvador, the first country to recognize Bitcoin (BTC) as legal tender.
Marshall Islands senator David Paul said the DAO legislation does not pose the same issues as a government-backed cryptocurrency. "A sovereign digital currency is financial and raises concerns about money laundering," . This is more about giving DAOs legal recognition to make their case to regulators, investors, and consumers.
More on Web3 & Crypto

Onchain Wizard
2 months ago
Three Arrows Capital  & Celsius Updates
I read 1k+ page 3AC liquidation documentation so you don't have to. Also sharing revised Celsius recovery plans.
3AC's liquidation documents:
Someone disclosed 3AC liquidation records in the BVI courts recently. I'll discuss the leak's timeline and other highlights.
Three Arrows Capital began trading traditional currencies in emerging markets in 2012. They switched to equities and crypto, then purely crypto in 2018.
By 2020, the firm had $703mm in net assets and $1.8bn in loans (these guys really like debt).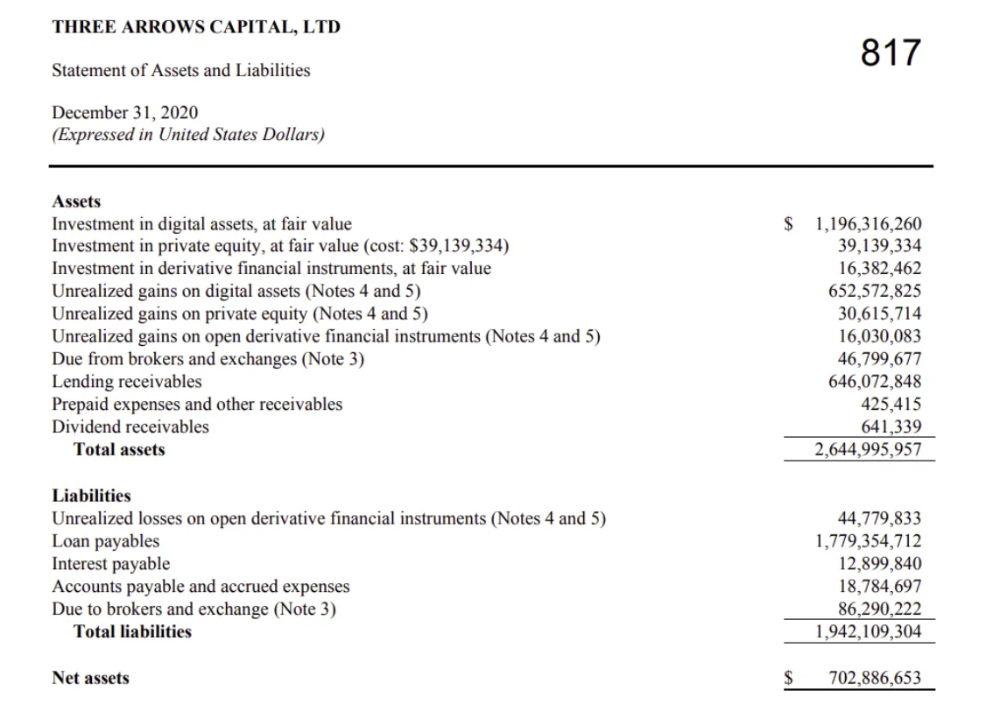 The firm's net assets under control reached $3bn in April 2022, according to the filings. 3AC had $600mm of LUNA/UST exposure before May 9th 2022, which put them over.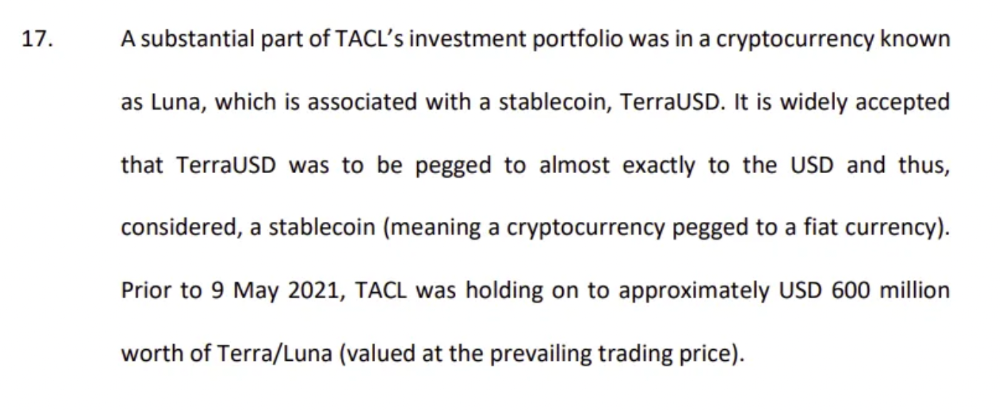 LUNA and UST go to zero quickly (I wrote about the mechanics of the blowup here). Kyle Davies, 3AC co-founder, told Blockchain.com on May 13 that they have $2.4bn in assets and $2.3bn NAV vs. $2bn in borrowings. As BTC and ETH plunged 33% and 50%, the company became insolvent by mid-2022.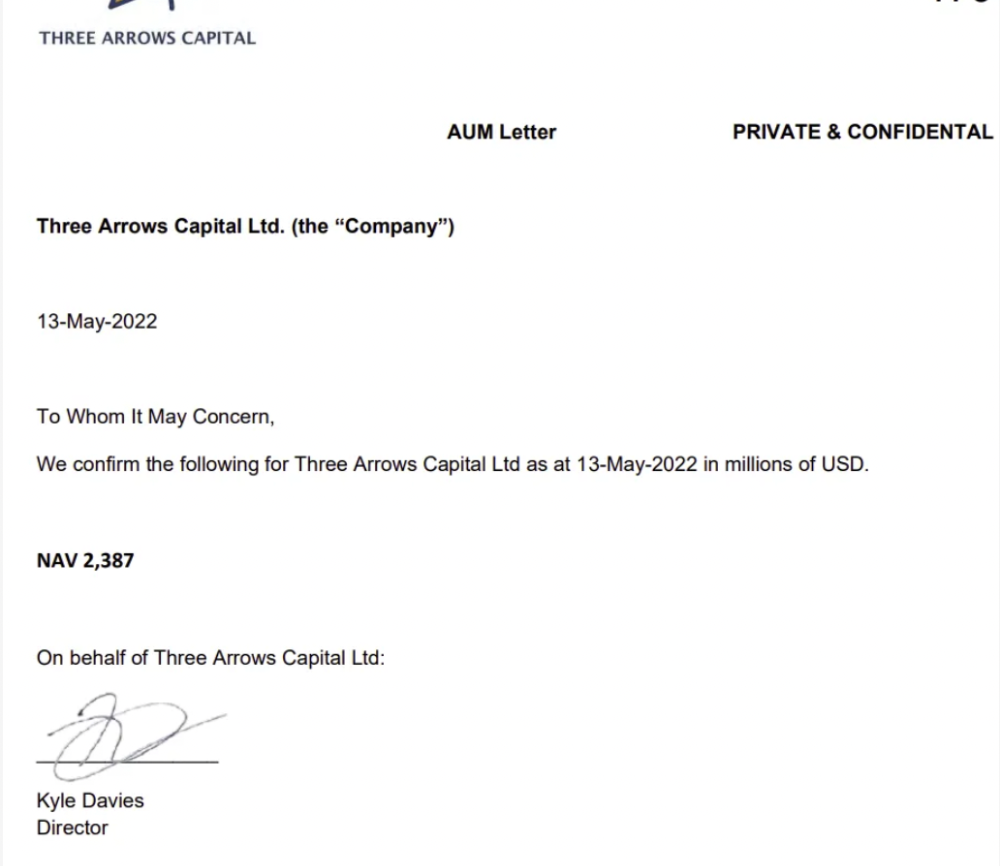 3AC sent $32mm to Tai Ping Shen, a Cayman Islands business owned by Su Zhu and Davies' partner, Kelly Kaili Chen (who knows what is going on here).
3AC had borrowed over $3.5bn in notional principle, with Genesis ($2.4bn) and Voyager ($650mm) having the most exposure.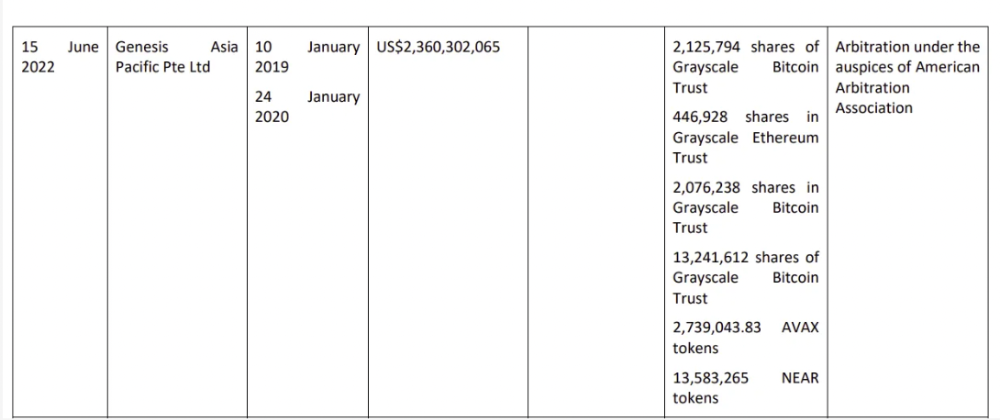 Genesis demanded $355mm in further collateral in June.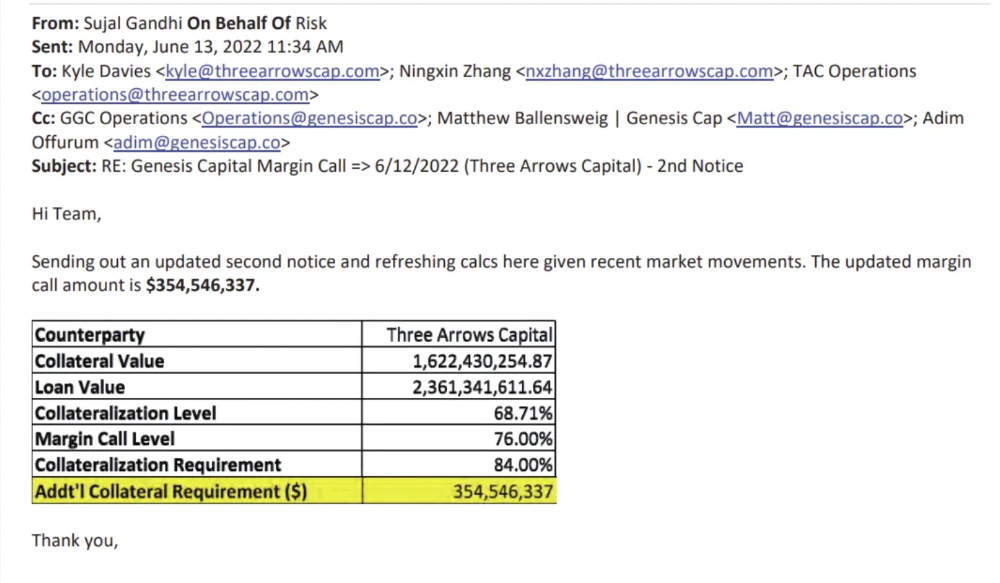 Deribit (another 3AC investment) called for $80 million in mid-June.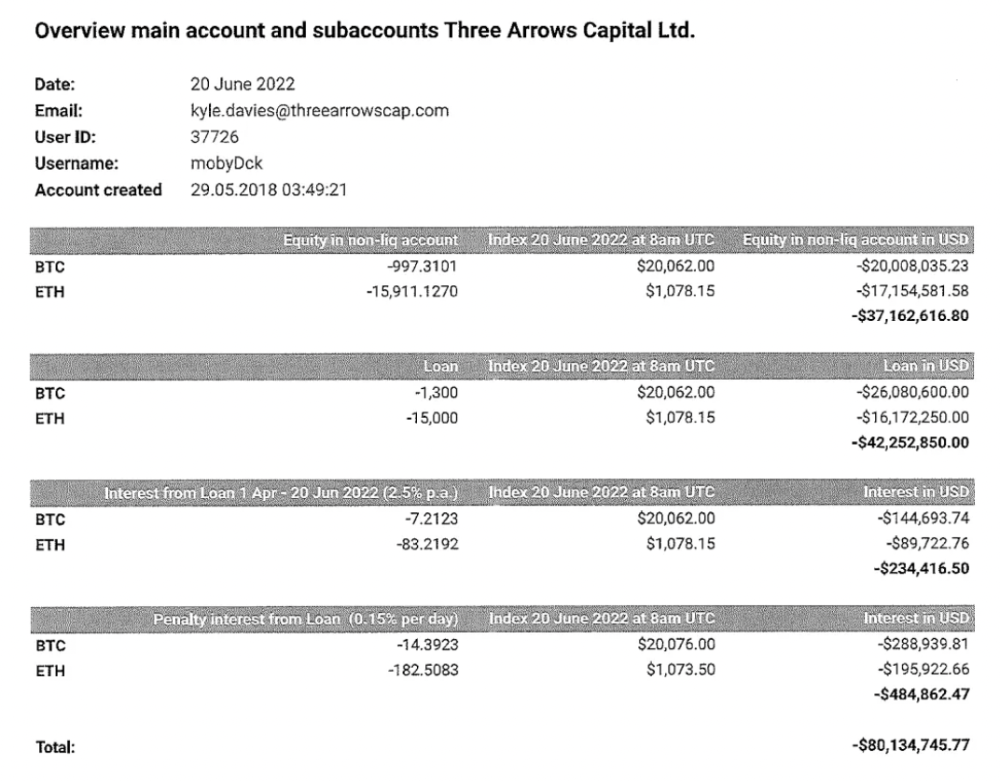 Even in mid-June, the corporation was trying to borrow more money to stay afloat. They approached Genesis for another $125mm loan (to pay another lender) and HODLnauts for BTC & ETH loans.
Pretty crazy. 3AC founders used borrowed money to buy a $50 million boat, according to the leak.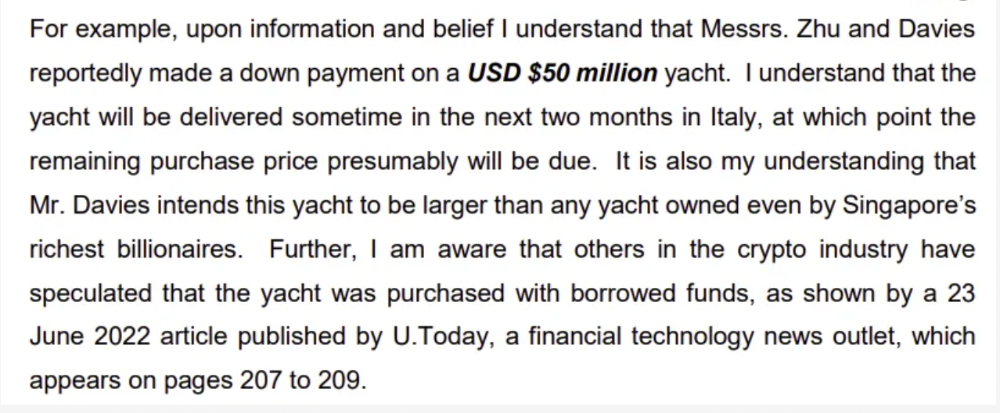 Su requesting for $5m + Chen Kaili Kelly asserting they loaned $65m unsecured to 3AC are identified as creditors.


Celsius:
This bankruptcy presentation shows the Celsius breakdown from March to July 14, 2022. From $22bn to $4bn, crypto assets plummeted from $14.6bn to $1.8bn (ouch). $16.5bn in user liabilities dropped to $4.72bn.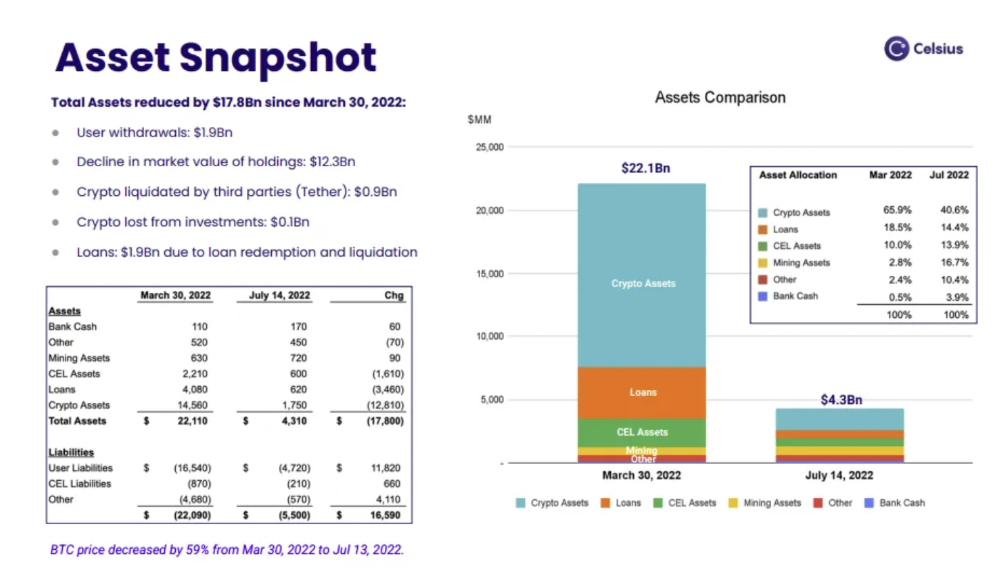 In my recent post, I examined if "forced selling" is over, with Celsius' crypto assets being a major overhang. In this presentation, it looks that Chapter 11 will provide clients the opportunity to accept cash at a discount or remain long crypto. Provided that a fresh source of money is unlikely to enter the Celsius situation, cash at a discount or crypto given to customers will likely remain a near-term market risk - cash at a discount will likely come from selling crypto assets, while customers who receive crypto could sell at any time. I'll share any Celsius updates I find.
Conclusion
Only Celsius and the Mt Gox BTC unlock remain as forced selling catalysts. While everything went through a "relief" pump, with ETH up 75% from the bottom and numerous alts multiples higher, there are still macro dangers to equities + risk assets. There's a lot of wealth waiting to be deployed in crypto ($153bn in stables), but fund managers are risk apprehensive (lower than 2008 levels).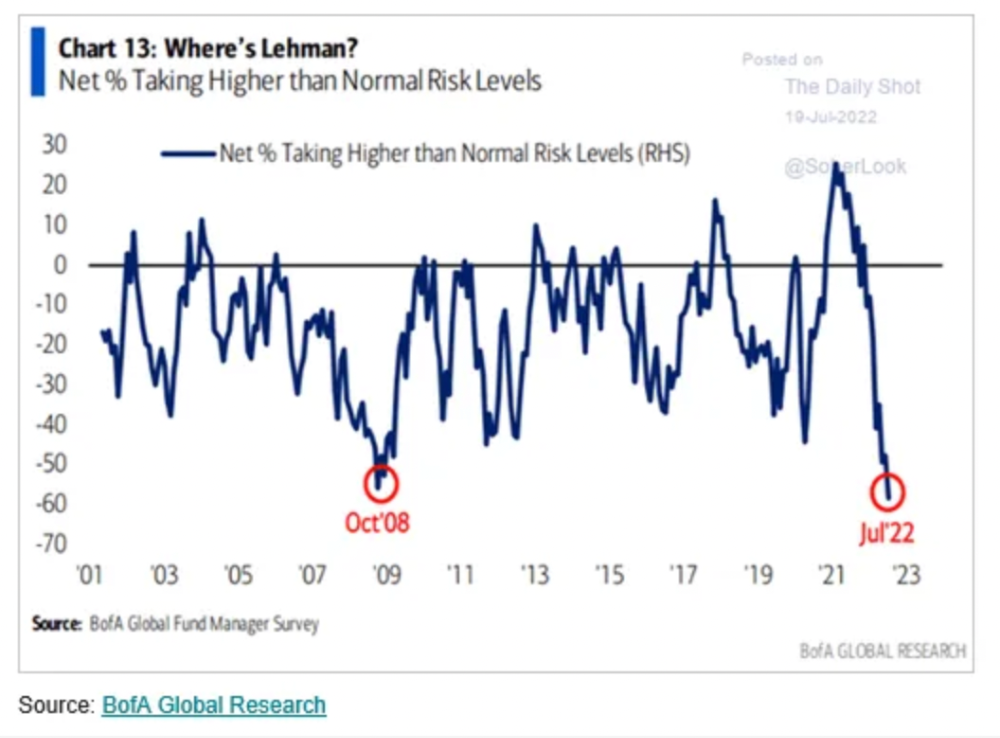 We're hopefully over crypto's "bottom," with peak anxiety and forced selling behind us, but we may chop around.
---
To see the full article, click here.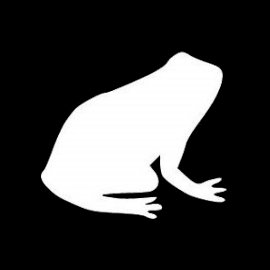 LCX is the latest CEX to have suffered a private key exploit.
The attack began around 10:30 PM +UTC on January 8th.
Peckshield spotted it first, then an official announcement came shortly after.
We've said it before; if established companies holding millions of dollars of users' funds can't manage their own hot wallet security, what purpose do they serve?
The Unique Selling Proposition (USP) of centralised finance grows smaller by the day.
The official incident report states that 7.94M USD were stolen in total, and that deposits and withdrawals to the platform have been paused.
LCX hot wallet: 0x4631018f63d5e31680fb53c11c9e1b11f1503e6f
Hacker's wallet: 0x165402279f2c081c54b00f0e08812f3fd4560a05
Stolen funds:
162.68 ETH (502,671 USD)
3,437,783.23 USDC (3,437,783 USD)
761,236.94 EURe (864,840 USD)
101,249.71 SAND Token (485,995 USD)
1,847.65 LINK (48,557 USD)
17,251,192.30 LCX Token (2,466,558 USD)
669.00 QNT (115,609 USD)
4,819.74 ENJ (10,890 USD)
4.76 MKR (9,885 USD)
**~$1M worth of $LCX remains in the address, along with 611k EURe which has been frozen by Monerium.
The rest, a total of 1891 ETH (~$6M) was sent to Tornado Cash.**
Why can't they keep private keys private?
Is it really that difficult for a traditional corporate structure to maintain good practice?
CeFi hacks leave us with little to say - we can only go on what the team chooses to tell us.
Next time, they can write this article themselves.
See below for a template.
Terra fiasco raises TRON's stablecoin backstop
After Terra's algorithmic stablecoin collapsed in May, TRON announced a plan to increase the capital backing its own stablecoin.
USDD, a near-carbon copy of Terra's UST, arrived on the TRON blockchain on May 5. TRON founder Justin Sun says USDD will be overcollateralized after initially being pegged algorithmically to the US dollar.
A reserve of cryptocurrencies and stablecoins will be kept at 130 percent of total USDD issuance, he said. TRON described the collateral ratio as "guaranteed" and said it would begin publishing real-time updates on June 5.
Currently, the reserve contains 14,040 bitcoin (around $418 million), 140 million USDT, 1.9 billion TRX, and 8.29 billion TRX in a burning contract.
Sun: "We want to hybridize USDD." We have an algorithmic stablecoin and TRON DAO Reserve.
algorithmic failure
USDD was designed to incentivize arbitrageurs to keep its price pegged to the US dollar by trading TRX, TRON's token, and USDD. Like Terra, TRON signaled its intent to establish a bitcoin and cryptocurrency reserve to support USDD in extreme market conditions.
Still, Terra's UST failed despite these safeguards. The stablecoin veered sharply away from its dollar peg in mid-May, bringing down Terra's LUNA and wiping out $40 billion in value in days. In a frantic attempt to restore the peg, billions of dollars in bitcoin were sold and unprecedented volumes of LUNA were issued.
Sun believes USDD, which has a total circulating supply of $667 million, can be backed up.
"Our reserve backing is diversified." Bitcoin and stablecoins are included. USDC will be a small part of Circle's reserve, he said.
TRON's news release lists the reserve's assets as bitcoin, TRX, USDC, USDT, TUSD, and USDJ.
All Bitcoin addresses will be signed so everyone knows they belong to us, Sun said.
Not giving in
Sun told that the crypto industry needs "decentralized" stablecoins that regulators can't touch.
Sun said the Luna Foundation Guard, a Singapore-based non-profit that raised billions in cryptocurrency to buttress UST, mismanaged the situation by trying to sell to panicked investors.
He said, "We must be ahead of the market." We want to stabilize the market and reduce volatility.
Currently, TRON finances most of its reserve directly, but Sun says the company hopes to add external capital soon.
Before its demise, UST holders could park the stablecoin in Terra's lending platform Anchor Protocol to earn 20% interest, which many deemed unsustainable. TRON's JustLend is similar. Sun hopes to raise annual interest rates from 17.67% to "around 30%."
---
This post is a summary. Read full article here
You might also like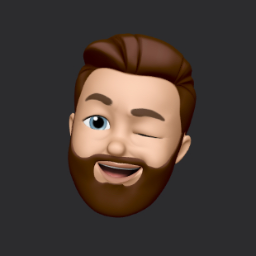 Donor-Advised Fund Tax Benefits (DAF)
Giving through a donor-advised fund can be tax-efficient. Using a donor-advised fund can reduce your tax liability while increasing your charitable impact.
Grow Your Donations Tax-Free.
Your DAF's charitable dollars can be invested before being distributed. Your DAF balance can grow with the market. This increases grantmaking funds. The assets of the DAF belong to the charitable sponsor, so you will not be taxed on any growth.
Avoid a Windfall Tax Year.
DAFs can help reduce tax burdens after a windfall like an inheritance, business sale, or strong market returns. Contributions to your DAF are immediately tax deductible, lowering your taxable income. With DAFs, you can effectively pre-fund years of giving with assets from a single high-income event.
Make a contribution to reduce or eliminate capital gains.
One of the most common ways to fund a DAF is by gifting publicly traded securities. Securities held for more than a year can be donated at fair market value and are not subject to capital gains tax. If a donor liquidates assets and then donates the proceeds to their DAF, capital gains tax reduces the amount available for philanthropy. Gifts of appreciated securities, mutual funds, real estate, and other assets are immediately tax deductible up to 30% of Adjusted gross income (AGI), with a five-year carry-forward for gifts that exceed AGI limits.
Using Appreciated Stock as a Gift
Donating appreciated stock directly to a DAF rather than liquidating it and donating the proceeds reduces philanthropists' tax liability by eliminating capital gains tax and lowering marginal income tax.
In the example below, a donor has $100,000 in long-term appreciated stock with a cost basis of $10,000:
Using a DAF would allow this donor to give more to charity while paying less taxes. This strategy often allows donors to give more than 20% more to their favorite causes.
For illustration purposes, this hypothetical example assumes a 35% income tax rate. All realized gains are subject to the federal long-term capital gains tax of 20% and the 3.8% Medicare surtax. No other state taxes are considered.
The information provided here is general and educational in nature. It is not intended to be, nor should it be construed as, legal or tax advice. NPT does not provide legal or tax advice. Furthermore, the content provided here is related to taxation at the federal level only. NPT strongly encourages you to consult with your tax advisor or attorney before making charitable contributions.
Julie Plavnik
2 months ago
Why the Creator Economy needs a Web3 upgrade
Looking back into the past can help you understand what's happening today and why.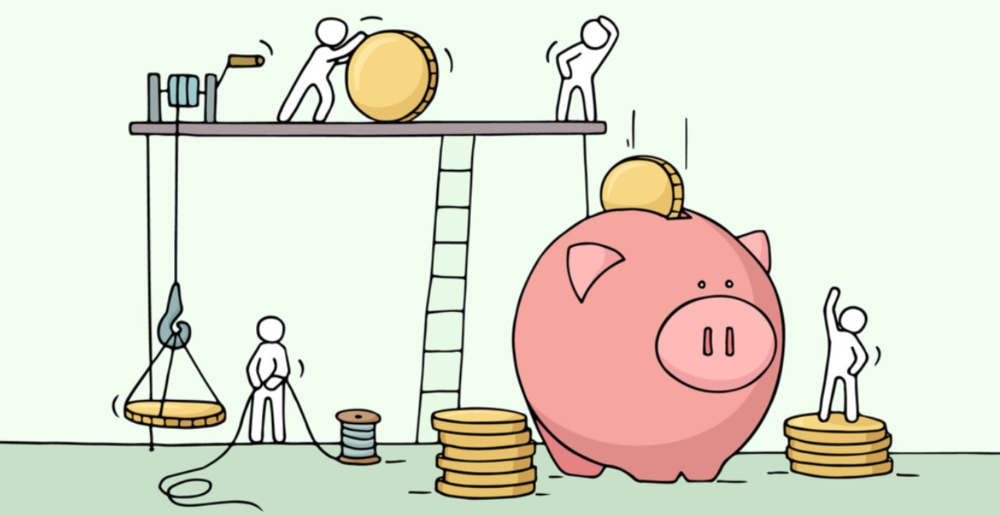 "Creator economy" conjures up images of originality, sincerity, and passion. Where do Michelangelos and da Vincis push advancement with their gifts without battling for bread and proving themselves posthumously? 
Creativity has been as long as humanity, but it's just recently become a new economic paradigm. We even talk about Web3 now.
Let's examine the creative economy's history to better comprehend it. What brought us here? Looking back can help you understand what's happening now.
No yawning, I promise 😉.
Creator Economy's history
Long, uneven transition to creator economy. Let's examine the economic and societal changes that led us there.
1. Agriculture to industry
Mid-18th-century Industrial Revolution led to shift from agriculture to manufacturing. The industrial economy lasted until World War II.
The industrial economy's principal goal was to provide more affordable, accessible commodities.
Unlike today, products were scarce and inaccessible.
To fulfill its goals, industrialization triggered enormous economic changes, moving power from agrarians to manufacturers. Industrialization brought hard work, rivalry, and new ideas connected to production and automation. Creative thinkers focused on that then.
It doesn't mean music, poetry, or painting had no place back then. They weren't top priority. Artists were independent. The creative field wasn't considered a different economic subdivision.
2. The consumer economy
Manufacturers produced more things than consumers desired after World War II. Stuff was no longer scarce.
The economy must make customers want to buy what the market offers.
The consumer economic paradigm supplanted the industrial one. Customers (or consumers) replaced producers as the new economic center.
Salesmen, marketing, and journalists also played key roles (TV, radio, newspapers, etc.). Mass media greatly boosted demand for goods, defined trends, and changed views regarding nearly everything.
Mass media also gave rise to pop culture, which focuses on mass-market creative products. Design, printing, publishing, multi-media, audio-visual, cinematographic productions, etc. supported pop culture.
The consumer paradigm generated creative occupations and activities, unlike the industrial economy. Creativity was limited by the need for wide appeal.
Most creators were corporate employees.
Creating a following and making a living from it were difficult.
Paul Saffo said that only journalists and TV workers were known. Creators who wished to be known relied on producers, publishers, and other gatekeepers. To win their favor was crucial. Luck was the best tactic.
3. The creative economy
Consumer economy was digitized in the 1990s. IT solutions transformed several economic segments. This new digital economy demanded innovative, digital creativity.
Later, states declared innovation a "valuable asset that creates money and jobs." They also introduced the "creative industries" and the "creative economy" (not creator!) and tasked themselves with supporting them. Australia and the UK were early adopters.
Individual skill, innovation, and intellectual property fueled the creative economy. Its span covered design, writing, audio, video material, etc. The creative economy required IT-powered activity.
The new challenge was to introduce innovations to most economic segments and meet demand for digital products and services.
Despite what the title "creative economy" may imply, it was primarily oriented at meeting consumer needs. It didn't provide inventors any new options to become entrepreneurs. Instead of encouraging innovators to flourish on their own, the creative economy emphasized "employment-based creativity."
4. The creator economy
Next, huge IT platforms like Google, Facebook, YouTube, and others competed with traditional mainstream media.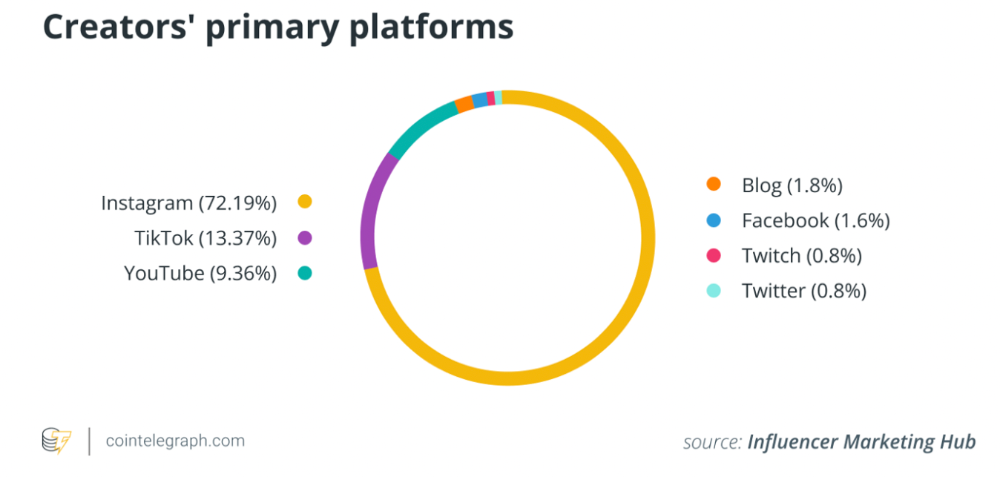 During the 2008 global financial crisis, these mediums surpassed traditional media. People relied on them for information, knowledge, and networking. That was a digital media revolution. The creator economy started there.
The new economic paradigm aimed to engage and convert clients. The creator economy allowed customers to engage, interact, and provide value, unlike the consumer economy. It gave them instruments to promote themselves as "products" and make money.
Writers, singers, painters, and other creators have a great way to reach fans. Instead of appeasing old-fashioned gatekeepers (producers, casting managers, publishers, etc.), they can use the platforms to express their talent and gain admirers. Barriers fell.
It's not only for pros. Everyone with a laptop and internet can now create.
2022 creator economy:
Since there is no academic description for the current creator economy, we can freestyle.
The current (or Web2) creator economy is fueled by interactive digital platforms, marketplaces, and tools that allow users to access, produce, and monetize content.
No entry hurdles or casting in the creative economy. Sign up and follow platforms' rules. Trick: A platform's algorithm aggregates your data and tracks you. This is the payment for participation.
The platforms offer content creation, design, and ad distribution options. This is platforms' main revenue source.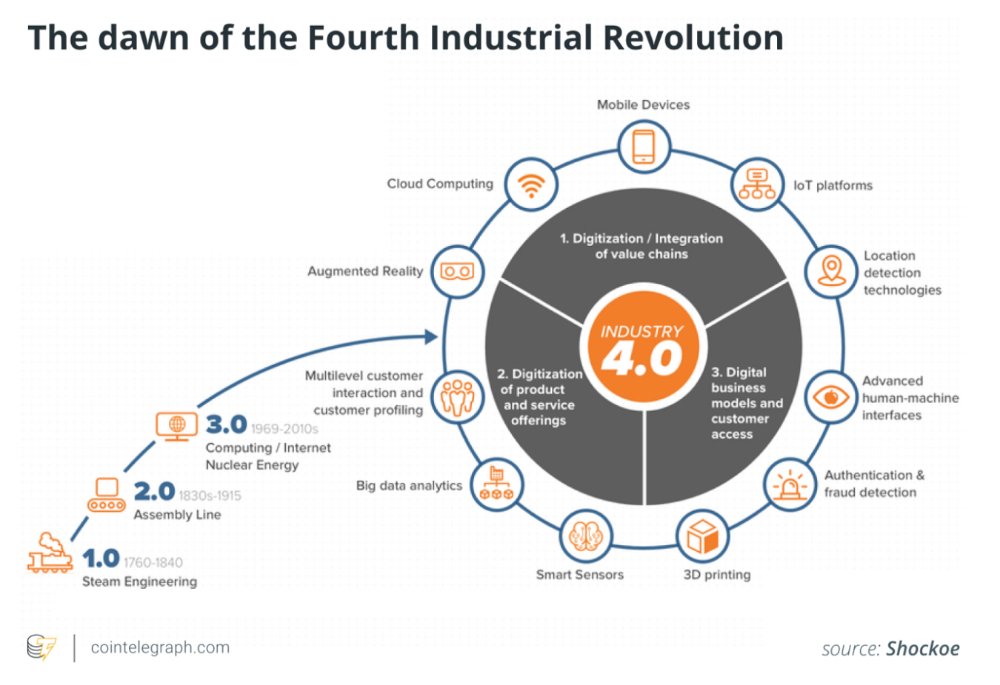 The creator economy opens many avenues for creators to monetize their work. Artists can now earn money through advertising, tipping, brand sponsorship, affiliate links, streaming, and other digital marketing activities.
Even if your content isn't digital, you can utilize platforms to promote it, interact and convert your audience, and more. No limits. However, some of your income always goes to a platform (well, a huge one).
The creator economy aims to empower online entrepreneurship by offering digital marketing tools and reducing impediments.
Barriers remain. They are just different. Next articles will examine these.
Why update the creator economy for Web3?
I could address this question by listing the present creator economy's difficulties that led us to contemplate a Web3 upgrade.
I don't think these difficulties are the main cause. The mentality shift made us see these challenges and understand there was a better reality without them.
Crypto drove this thinking shift. It promoted disintermediation, independence from third-party service providers, 100% data ownership, and self-sovereignty. Crypto has changed the way we view everyday things.
Crypto's disruptive mission has migrated to other economic segments. It's now called Web3. Web3's creator economy is unique.
Here's the essence of the Web3 economy:
Eliminating middlemen between creators and fans.

100% of creators' data, brand, and effort.

Business and money-making transparency.

Authentic originality above ad-driven content.
In the next several articles, I'll explain. We'll also discuss the creator economy and Web3's remedies.
Final thoughts
The creator economy is the organic developmental stage we've reached after all these social and economic transformations.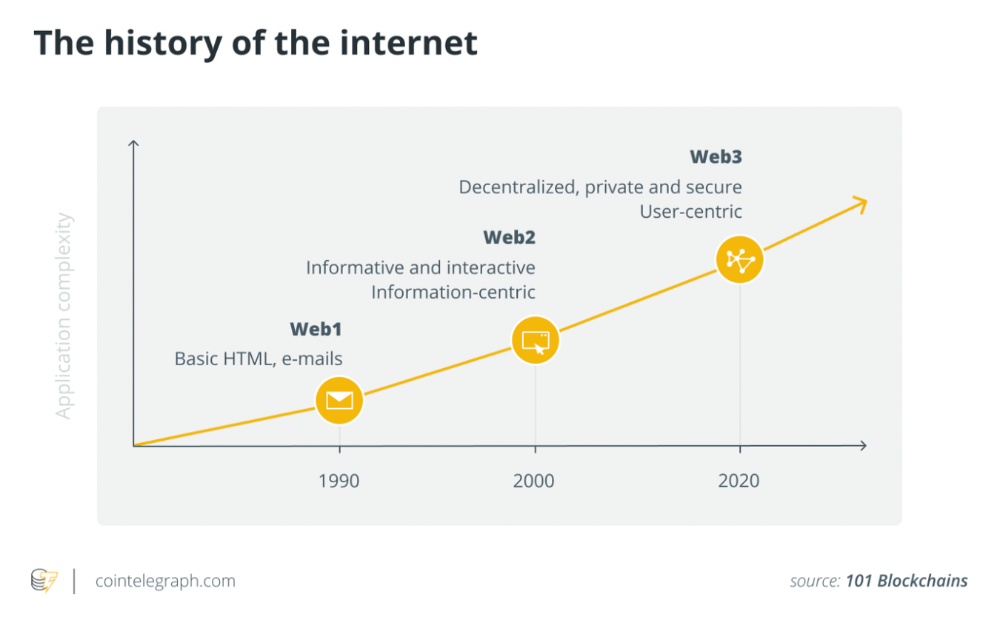 The Web3 paradigm of the creator economy intends to allow creators to construct their own independent "open economy" and directly monetize it without a third party.
If this approach succeeds, we may enter a new era of wealth creation where producers aren't only the products. New economies will emerge.
---
This article is a summary. To read the full post, click here.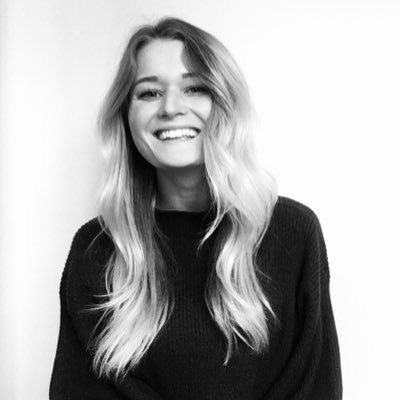 Camilla Dudley
2 months ago
How to gain Twitter followers: A 101 Guide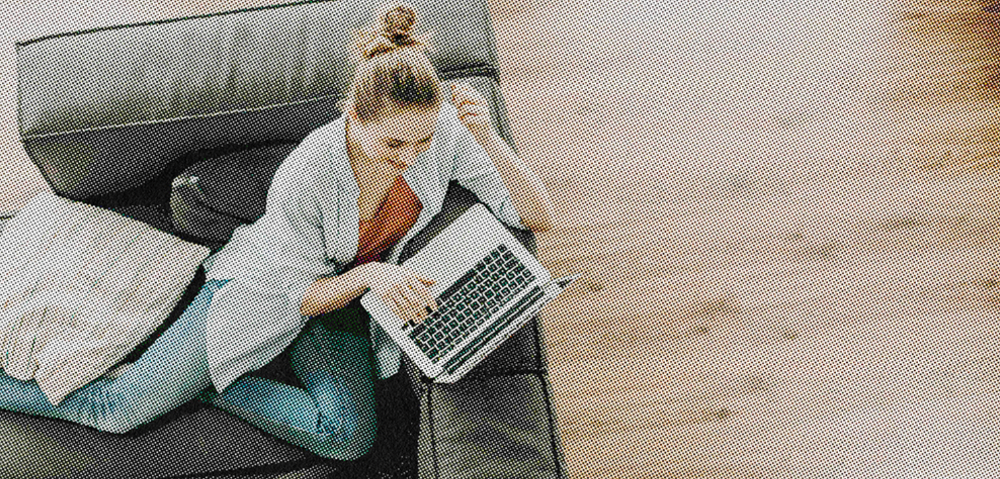 No wonder brands use Twitter to reach their audience. 53% of Twitter users buy new products first. 
Twitter growth does more than make your brand look popular. It helps clients trust your business. It boosts your industry standing. It shows clients, prospects, and even competitors you mean business.
How can you naturally gain Twitter followers?
Share useful information

Post visual content

Tweet consistently

Socialize

Spread your @name everywhere.

Use existing customers

Promote followers
Share useful information
Twitter users join conversations and consume material. To build your followers, make sure your material appeals to them and gives value, whether it's sales, product lessons, or current events.
Use Twitter Analytics to learn what your audience likes.
Explore popular topics by utilizing relevant keywords and hashtags. Check out this post on how to use Twitter trends.
Post visual content
97% of Twitter users focus on images, so incorporating media can help your Tweets stand out. Visuals and videos make content more engaging and memorable.
Tweet often
Your audience should expect regular content updates. Plan your ideas and tweet during crucial seasons and events with a content calendar.
Socialize
Twitter connects people. Do more than tweet. Follow industry leaders. Retweet influencers, engage with thought leaders, and reply to mentions and customers to boost engagement.
Micro-influencers can promote your brand or items. They can help you gain new audiences' trust.
Spread your @name everywhere.
Maximize brand exposure. Add a follow button on your website, link to it in your email signature and newsletters, and promote it on business cards or menus.
Use existing customers
Emails can be used to find existing Twitter clients. Upload your email contacts and follow your customers on Twitter to start a dialogue.
Promote followers
Run a followers campaign to boost your organic growth. Followers campaigns promote your account to a particular demographic, and you only pay when someone follows you.
Consider short campaigns to enhance momentum or an always-on campaign to gain new followers.
Increasing your brand's Twitter followers takes effort and experimentation, but the payback is huge.
👋 Follow me on twitter