More on Entrepreneurship/Creators
Should you skip the minimum viable product?
Are MVPs outdated and have no place in modern product culture?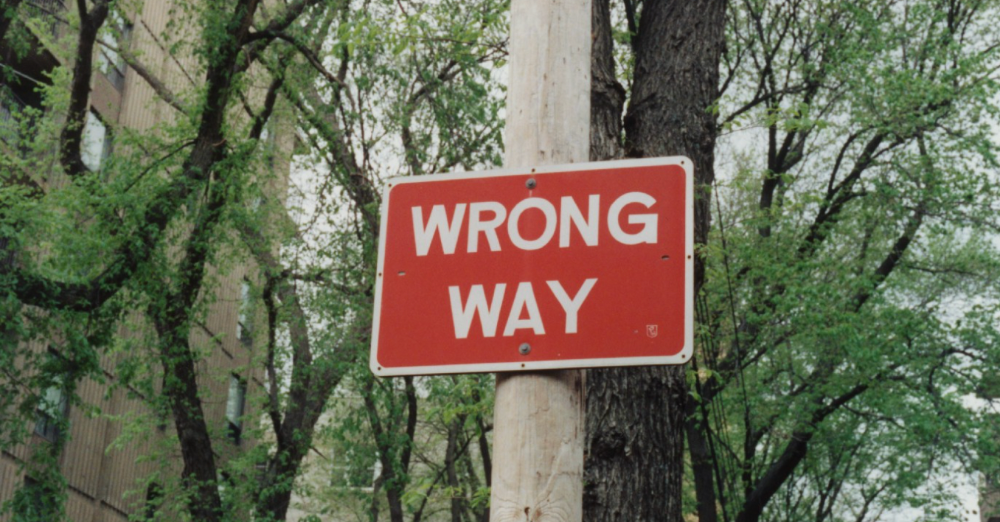 Frank Robinson coined "MVP" in 2001. In the same year as the Agile Manifesto, the first Scrum experiment began. MVPs are old.
The concept was created to solve the waterfall problem at the time.
The market was still sour from the .com bubble. The tech industry needed a new approach. Product and Agile gained popularity because they weren't waterfall.
More than 20 years later, waterfall is dead as dead can be, but we are still talking about MVPs. Does that make sense?
What is an MVP?
Minimum viable product. You probably know that, so I'll be brief:
[…] The MVP fits your company and customer. It's big enough to cause adoption, satisfaction, and sales, but not bloated and risky. It's the product with the highest ROI/risk. […] — Frank Robinson, SyncDev
MVP is a complete product. It's not a prototype. It's your product's first iteration, which you'll improve. It must drive sales and be user-friendly.
At the MVP stage, you should know your product's core value, audience, and price. We are way deep into early adoption territory.
What about all the things that come before?
Modern product discovery
Eric Ries popularized the term with The Lean Startup in 2011. (Ries would work with the concept since 2008, but wide adoption came after the book was released).
Ries' definition of MVP was similar to Robinson's: "Test the market" before releasing anything. Ries never mentioned money, unlike Jobs. His MVP's goal was learning.
"Remove any feature, process, or effort that doesn't directly contribute to learning" — Eric Ries, The Lean Startup
Product has since become more about "what" to build than building it. What started as a learning tool is now a discovery discipline: fake doors, prototyping, lean inception, value proposition canvas, continuous interview, opportunity tree... These are cheap, effective learning tools.
Over time, companies realized that "maximum ROI divided by risk" started with discovery, not the MVP. MVPs are still considered discovery tools. What is the problem with that?
Time to Market vs Product Market Fit
Waterfall's Time to Market is its biggest flaw. Since projects are sliced horizontally rather than vertically, when there is nothing else to be done, it's not because the product is ready, it's because no one cares to buy it anymore.
MVPs were originally conceived as a way to cut corners and speed Time to Market by delivering more customer requests after they paid.

Original product development was waterfall-like.
Time to Market defines an optimal, specific window in which value should be delivered. It's impossible to predict how long or how often this window will be open.
Product Market Fit makes this window a "state." You don't achieve Product Market Fit, you have it… and you may lose it.
Take, for example, Snapchat. They had a great time to market, but lost product-market fit later. They regained product-market fit in 2018 and have grown since.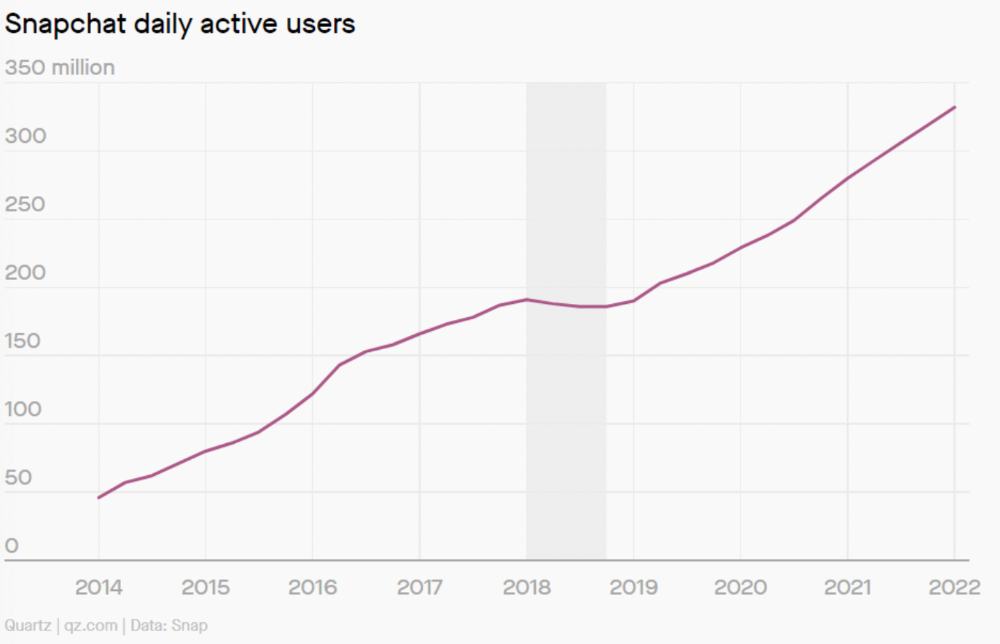 An MVP couldn't handle this. What should Snapchat do? Launch Snapchat 2 and see what the market was expecting differently from the last time? MVPs are a snapshot in time that may be wrong in two weeks.
MVPs are mini-projects. Instead of spending a lot of time and money on waterfall, you spend less but are still unsure of the results.
---
MVPs aren't always wrong. When releasing your first product version, consider an MVP.
Minimum viable product became less of a thing on its own and more interchangeable with Alpha Release or V.1 release over time.
Modern discovery technics are more assertive and predictable than the MVP, but clarity comes only when you reach the market.
MVPs aren't the starting point, but they're the best way to validate your product concept.
In November, I made an effort to pitch 10 brands per day. Here's what I discovered.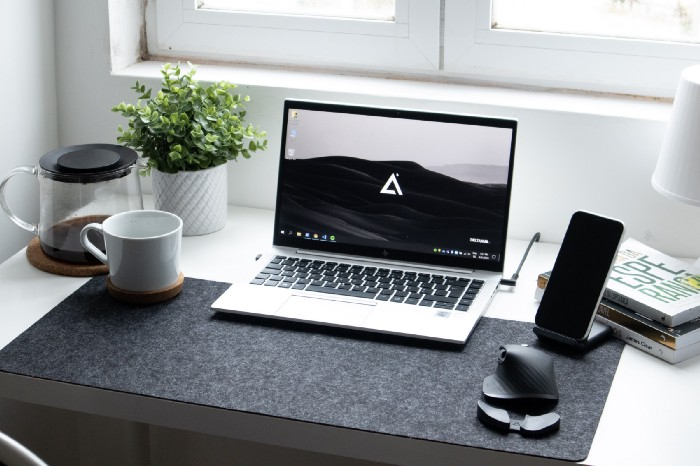 I pitched 10 brands per workday for a total of 200.
How did I do?
It was difficult.
I've never pitched so much.
What did this challenge teach me?
the superiority of quality over quantity

When you need help, outsource

Don't disregard burnout in order to complete a challenge because it exists.
First, pitching brands for brand deals requires quality. Find firms that align with your brand to expose to your audience.
If you associate with any company, you'll lose audience loyalty. I didn't lose sight of that, but I couldn't resist finishing the task.
Outsourcing.
Delegating work to teammates is effective.
I wish I'd done it.
Three people can pitch 200 companies a month significantly faster than one.
One person does research, one to two do outreach, and one to two do follow-up and negotiating.
Simple.
In 2022, I'll outsource everything.
Burnout.
I felt this, so I slowed down at the end of the month.
Thanksgiving week in November was slow.
I was buying and decorating for Christmas. First time putting up outdoor holiday lights was fun.
Much was happening.
I'm not perfect.
I'm being honest.
The Outcomes
Less than 50 brands pitched.
Result: A deal with 3 brands.
I hoped for 4 brands with reaching out to 200 companies, so three with under 50 is wonderful.
That's a 6% conversion rate!
Whoo-hoo!
I needed 2%.
Here's a screenshot from one of the deals I booked.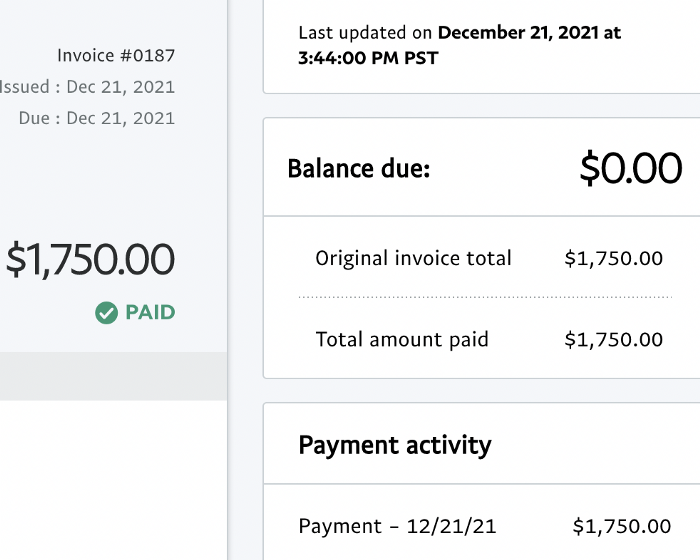 These companies fit my company well. Each campaign is different, but I've booked $2,450 in brand work with a couple of pending transactions for December and January.
$2,450 in brand work booked!
How did I do? You tell me.
Is this something you'd try yourself?
Your entrepreneurial experience can either be a beautiful adventure or a living hell with just one decision.
Choose.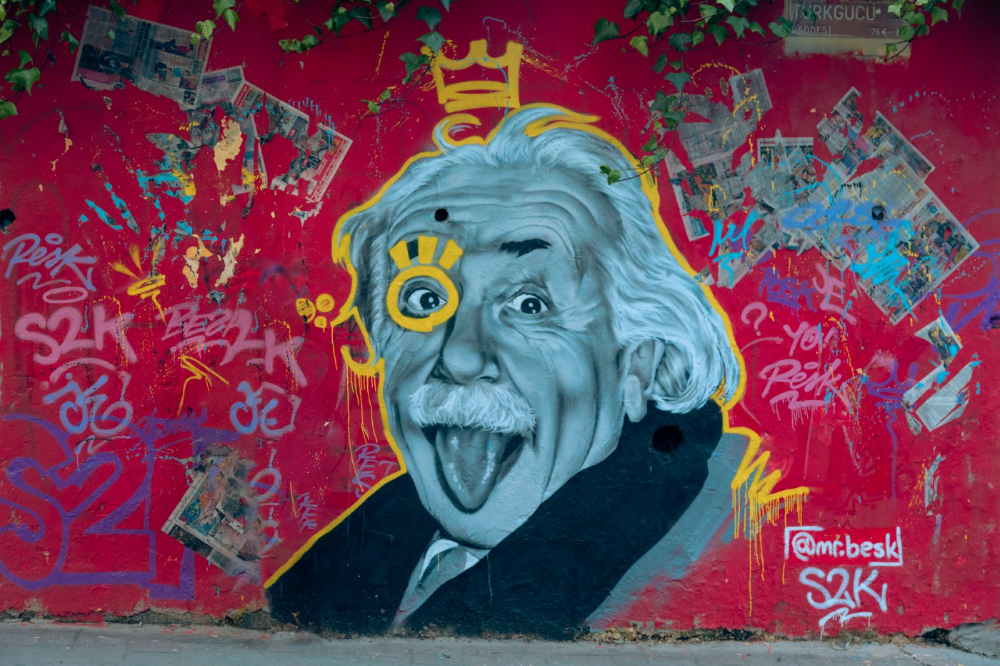 DNA makes us distinct.
We act alike. Most people follow the same road, ignoring differences. We remain quiet about our uniqueness for fear of exclusion (family, social background, religion). We live a more or less imposed life.
Off the beaten path, we stand out from the others. We obey without realizing we're sewing a shroud. We're told to do as everyone else and spend 40 years dreaming of a golden retirement and regretting not living.
"One of the greatest regrets in life is being what others would want you to be, rather than being yourself." - Shannon L. Alder
Others dare. Again, few are creative; most follow the example of those who establish a business for the sake of entrepreneurship. To live.
They pick a potential market and model their MVP on an existing solution. Most mimic others, alter a few things, appear to be original, and end up with bland products, adding to an already crowded market.
SaaS, PaaS, etc. followed suit. It's reduced pricing, profitability, and product lifespan.
As competitors become more aggressive, their profitability diminishes, making life horrible for them and their employees. They fail to innovate, cut costs, and close their company.
Few of them look happy and fulfilled.
How did they do it?
The answer is unsettlingly simple.
They are themselves.
They start their company, propelled at first by a passion or maybe a calling.

Then, at their own pace, they create it with the intention of resolving a dilemma.

They assess what others are doing and consider how they might improve it.

In contrast to them, they respond to it in their own way by adding a unique personal touch. Therefore, it is obvious.
Originals, like their DNA, can't be copied. Or if they are, they're poorly printed. Originals are unmatched. Artist-like. True collectors only buy Picasso paintings by the master, not forgeries, no matter how good.
Imaginative people are constantly ahead. Copycats fall behind unless they innovate. They watch their competition continuously. Their solution or product isn't sexy. They hope to cash in on their copied product by flooding the market.
They're mostly pirates. They're short-sighted, unlike creators.
Creators see further ahead and have no rivals. They use copiers to confirm a necessity. To maintain their individuality, creators avoid copying others. They find copying boring. It's boring. They oppose plagiarism.
It's thrilling and inspiring.
It will also make them more able to withstand their opponents' tension. Not to mention roadblocks. For creators, impediments are games.
Others fear it. They race against the clock and fear threats that could interrupt their momentum since they lack inventiveness and their product has a short life cycle.
Creators have time on their side. They're dedicated. Clearly. Passionate booksellers will have their own bookstore. Their passion shows in their book choices. Only the ones they love.
The copier wants to display as many as possible, including mediocre authors, and will cut costs. All this to dominate the market. They're digging their own grave.
The bookseller is just one example. I could give you tons of them.
Closing remarks
Entrepreneurs might follow others or be themselves. They risk exhaustion trying to predict what their followers will do.
It's true.
Life offers choices.
Being oneself or doing as others do, with the possibility of regretting not expressing our uniqueness and not having lived.
"Be yourself; everyone else is already taken". Oscar Wilde
The choice is yours.
You might also like
How a $300K Bored Ape Yacht Club NFT was accidentally sold for $3K
The Bored Ape Yacht Club is one of the most prestigious NFT collections in the world. A collection of 10,000 NFTs, each depicting an ape with different traits and visual attributes, Jimmy Fallon, Steph Curry and Post Malone are among their star-studded owners. Right now the price of entry is 52 ether, or $210,000.
Which is why it's so painful to see that someone accidentally sold their Bored Ape NFT for $3,066.
Unusual trades are often a sign of funny business, as in the case of the person who spent $530 million to buy an NFT from themselves. In Saturday's case, the cause was a simple, devastating "fat-finger error." That's when people make a trade online for the wrong thing, or for the wrong amount. Here the owner, real name Max or username maxnaut, meant to list his Bored Ape for 75 ether, or around $300,000. Instead he accidentally listed it for 0.75. One hundredth the intended price.
It was bought instantaneously. The buyer paid an extra $34,000 to speed up the transaction, ensuring no one could snap it up before them. The Bored Ape was then promptly listed for $248,000. The transaction appears to have been done by a bot, which can be coded to immediately buy NFTs listed below a certain price on behalf of their owners in order to take advantage of these exact situations.
"How'd it happen? A lapse of concentration I guess," Max told me. "I list a lot of items every day and just wasn't paying attention properly. I instantly saw the error as my finger clicked the mouse but a bot sent a transaction with over 8 eth [$34,000] of gas fees so it was instantly sniped before I could click cancel, and just like that, $250k was gone."
"And here within the beauty of the Blockchain you can see that it is both honest and unforgiving," he added.
Fat finger trades happen sporadically in traditional finance -- like the Japanese trader who almost bought 57% of Toyota's stock in 2014 -- but most financial institutions will stop those transactions if alerted quickly enough. Since cryptocurrency and NFTs are designed to be decentralized, you essentially have to rely on the goodwill of the buyer to reverse the transaction.
Fat finger errors in cryptocurrency trades have made many a headline over the past few years. Back in 2019, the company behind Tether, a cryptocurrency pegged to the US dollar, nearly doubled its own coin supply when it accidentally created $5 billion-worth of new coins. In March, BlockFi meant to send 700 Gemini Dollars to a set of customers, worth roughly $1 each, but mistakenly sent out millions of dollars worth of bitcoin instead. Last month a company erroneously paid a $24 million fee on a $100,000 transaction.
Similar incidents are increasingly being seen in NFTs, now that many collections have accumulated in market value over the past year. Last month someone tried selling a CryptoPunk NFT for $19 million, but accidentally listed it for $19,000 instead. Back in August, someone fat finger listed their Bored Ape for $26,000, an error that someone else immediately capitalized on. The original owner offered $50,000 to the buyer to return the Bored Ape -- but instead the opportunistic buyer sold it for the then-market price of $150,000.
"The industry is so new, bad things are going to happen whether it's your fault or the tech," Max said. "Once you no longer have control of the outcome, forget and move on."
The Bored Ape Yacht Club launched back in April 2021, with 10,000 NFTs being sold for 0.08 ether each -- about $190 at the time. While NFTs are often associated with individual digital art pieces, collections like the Bored Ape Yacht Club, which allow owners to flaunt their NFTs by using them as profile pictures on social media, are becoming increasingly prevalent. The Bored Ape Yacht Club has since become the second biggest NFT collection in the world, second only to CryptoPunks, which launched in 2017 and is considered the "original" NFT collection.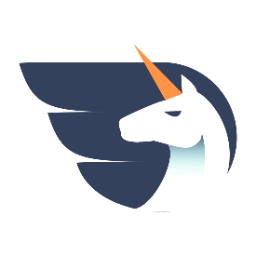 INTΞGRITY team
3 months ago
Privacy Policy
Effective date: August 31, 2022
This Privacy Statement describes how INTΞGRITY ("we," or "us") collects, uses, and discloses your personal information. This Privacy Statement applies when you use our websites, mobile applications, and other online products and services that link to this Privacy Statement (collectively, our "Services"), communicate with our customer care team, interact with us on social media, or otherwise interact with us.
This Privacy Policy may be modified from time to time. If we make modifications, we will update the date at the top of this policy and, in certain instances, we may give you extra notice (such as adding a statement to our website or providing you with a notification). We encourage you to routinely review this Privacy Statement to remain informed about our information practices and available options.
INFORMATION COLLECTION
The Data You Provide to Us
We collect information that you directly supply to us. When you register an account, fill out a form, submit or post material through our Services, contact us via third-party platforms, request customer assistance, or otherwise communicate with us, you provide us with information directly. We may collect your name, display name, username, bio, email address, company information, your published content, including your avatar image, photos, posts, responses, and any other information you voluntarily give.
In certain instances, we may collect the information you submit about third parties. We will use your information to fulfill your request and will not send emails to your contacts unrelated to your request unless they separately opt to receive such communications or connect with us in some other way.
We do not collect payment details via the Services.
Automatically Collected Information When You Communicate with Us
In certain cases, we automatically collect the following information:
We gather data regarding your behavior on our Services, such as your reading history and when you share links, follow users, highlight posts, and like posts.
Device and Usage Information: We gather information about the device and network you use to access our Services, such as your hardware model, operating system version, mobile network, IP address, unique device identifiers, browser type, and app version. We also collect information regarding your activities on our Services, including access times, pages viewed, links clicked, and the page you visited immediately prior to accessing our Services.
Information Obtained Through Cookies and Comparable Tracking Technologies: We collect information about you through tracking technologies including cookies and web beacons. Cookies are little data files kept on your computer's hard disk or device's memory that assist us in enhancing our Services and your experience, determining which areas and features of our Services are the most popular, and tracking the number of visitors. Web beacons (also known as "pixel tags" or "clear GIFs") are electronic pictures that we employ on our Services and in our communications to assist with cookie delivery, session tracking, and usage analysis. We also partner with third-party analytics providers who use cookies, web beacons, device identifiers, and other technologies to collect information regarding your use of our Services and other websites and applications, including your IP address, web browser, mobile network information, pages viewed, time spent on pages or in mobile apps, and links clicked. INTΞGRITY and others may use your information to, among other things, analyze and track data, evaluate the popularity of certain content, present content tailored to your interests on our Services, and better comprehend your online activities. See Your Options for additional information on cookies and how to disable them.
Information Obtained from Outside Sources
We acquire information from external sources. We may collect information about you, for instance, through social networks, accounting service providers, and data analytics service providers. In addition, if you create or log into your INTΞGRITY account via a third-party platform (such as Apple, Facebook, Google, or Twitter), we will have access to certain information from that platform, including your name, lists of friends or followers, birthday, and profile picture, in accordance with the authorization procedures determined by that platform.
We may derive information about you or make assumptions based on the data we gather. We may deduce your location based on your IP address or your reading interests based on your reading history, for instance.
USAGE OF INFORMATION
We use the information we collect to deliver, maintain, and enhance our Services, including publishing and distributing user-generated content, and customizing the posts you see. Additionally, we utilize collected information to: create and administer your INTΞGRITY account;
Send transaction-related information, including confirmations, receipts, and user satisfaction surveys;
Send you technical notices, security alerts, and administrative and support messages;
Respond to your comments and queries and offer support;
Communicate with you about new INTΞGRITY content, goods, services, and features, as well as other news and information that we believe may be of interest to you (see Your Choices for details on how to opt out of these communications at any time);
Monitor and evaluate usage, trends, and activities associated with our Services;
Detect, investigate, and prevent security incidents and other harmful, misleading, fraudulent, or illegal conduct, and safeguard INTΞGRITY's and others' rights and property;
Comply with our legal and financial requirements; and Carry out any other purpose specified to you at the time the information was obtained.
SHARING OF INFORMATION
We share personal information where required by law or as otherwise specified in this policy:
Personal information is shared with other Service users. If you use our Services to publish content, make comments, or send private messages, for instance, certain information about you, such as your name, photo, bio, and other account information you may supply, as well as information about your activity on our Services, will be available to others (e.g., your followers and who you follow, recent posts, likes, highlights, and responses).
We share personal information with vendors, service providers, and consultants who require access to such information to perform services on our behalf, such as companies that assist us with web hosting, storage, and other infrastructure, analytics, fraud prevention, and security, customer service, communications, and marketing.
We may release personally identifiable information if we think that doing so is in line with or required by any relevant law or legal process, including authorized demands from public authorities to meet national security or law enforcement obligations. If we intend to disclose your personal information in response to a court order, we will provide you with prior notice so that you may contest the disclosure (for example, by seeking court intervention), unless we are prohibited by law or believe that doing so could endanger others or lead to illegal conduct. We shall object to inappropriate legal requests for information regarding users of our Services.
If we believe your actions are inconsistent with our user agreements or policies, if we suspect you have violated the law, or if we believe it is necessary to defend the rights, property, and safety of INTΞGRITY, our users, the public, or others, we may disclose your personal information.
We share personal information with our attorneys and other professional advisers when necessary for obtaining counsel or otherwise protecting and managing our business interests.
We may disclose personal information in conjunction with or during talks for any merger, sale of corporate assets, financing, or purchase of all or part of our business by another firm.
Personal information is transferred between and among INTΞGRITY, its current and future parents, affiliates, subsidiaries, and other companies under common ownership and management.
We will only share your personal information with your permission or at your instruction.
We also disclose aggregated or anonymized data that cannot be used to identify you.
IMPLEMENTATIONS FROM THIRD PARTIES
Some of the content shown on our Services is not hosted by INTΞGRITY. Users are able to publish content hosted by a third party but embedded in our pages ("Embed"). When you interact with an Embed, it can send information to the hosting third party just as if you had visited the hosting third party's website directly. When you load an INTΞGRITY post page with a YouTube video Embed and view the video, for instance, YouTube collects information about your behavior, such as your IP address and how much of the video you watch. INTΞGRITY has no control over the information that third parties acquire via Embeds or what they do with it. This Privacy Statement does not apply to data gathered via Embeds. Before interacting with the Embed, it is recommended that you review the privacy policy of the third party hosting the Embed, which governs any information the Embed gathers.
INFORMATION TRANSFER TO THE UNITED STATES AND OTHER NATIONS
INTΞGRITY's headquarters are located in the United States, and we have operations and service suppliers in other nations. Therefore, we and our service providers may transmit, store, or access your personal information in jurisdictions that may not provide a similar degree of data protection to your home jurisdiction. For instance, we transfer personal data to Amazon Web Services, one of our service providers that processes personal information on our behalf in numerous data centers throughout the world, including those indicated above. We shall take measures to guarantee that your personal information is adequately protected in the jurisdictions where it is processed.
YOUR SETTINGS
Account Specifics
You can access, modify, delete, and export your account information at any time by login into the Services and visiting the Settings page. Please be aware that if you delete your account, we may preserve certain information on you as needed by law or for our legitimate business purposes.
Cookies
The majority of web browsers accept cookies by default. You can often configure your browser to delete or refuse cookies if you wish. Please be aware that removing or rejecting cookies may impact the accessibility and performance of our services.
Communications
You may opt out of getting certain messages from us, such as digests, newsletters, and activity notifications, by following the instructions contained within those communications or by visiting the Settings page of your account. Even if you opt out, we may still send you emails regarding your account or our ongoing business relationships.
Mobile Push Notifications
We may send push notifications to your mobile device with your permission. You can cancel these messages at any time by modifying your mobile device's notification settings.
YOUR CALIFORNIA PRIVACY RIGHTS
The California Consumer Privacy Act, or "CCPA" (Cal. Civ. Code 1798.100 et seq. ), grants California residents some rights regarding their personal data. If you are a California resident, you are subject to this clause.
We have collected the following categories of personal information over the past year: identifiers, commercial information, internet or other electronic network activity information, and conclusions. Please refer to the section titled "Collection of Information" for specifics regarding the data points we gather and the sorts of sources from which we acquire them. We collect personal information for the business and marketing purposes outlined in the section on Use of Information. In the past 12 months, we have shared the following types of personal information to the following groups of recipients for business purposes:
Category of Personal Information: Identifiers
Categories of Recipients: Analytics Providers, Communication Providers, Custom Service Providers, Fraud Prevention and Security Providers, Infrastructure Providers, Marketing Providers, Payment Processors
Category of Personal Information: Commercial Information
Categories of Recipients: Analytics Providers, Infrastructure Providers, Payment Processors
Category of Personal Information: Internet or Other Electronic Network Activity Information
Categories of Recipients: Analytics Providers, Infrastructure Providers
Category of Personal Information: Inferences
Categories of Recipients: Analytics Providers, Infrastructure Providers
INTΞGRITY does not sell personally identifiable information.
You have the right, subject to certain limitations: (1) to request more information about the categories and specific pieces of personal information we collect, use, and disclose about you; (2) to request the deletion of your personal information; (3) to opt out of any future sales of your personal information; and (4) to not be discriminated against for exercising these rights. You may submit these requests by email to hello@int3grity.com. We shall not treat you differently if you exercise your rights under the CCPA.
If we receive your request from an authorized agent, we may request proof that you have granted the agent a valid power of attorney or that the agent otherwise possesses valid written authorization to submit requests on your behalf. This may involve requiring identity verification. Please contact us if you are an authorized agent wishing to make a request.
ADDITIONAL DISCLOSURES FOR INDIVIDUALS IN EUROPE
This section applies to you if you are based in the European Economic Area ("EEA"), the United Kingdom, or Switzerland and have specific rights and safeguards regarding the processing of your personal data under relevant law.
Legal Justification for Processing
We will process your personal information based on the following legal grounds:
To fulfill our obligations under our agreement with you (e.g., providing the products and services you requested).
When we have a legitimate interest in processing your personal information to operate our business or to safeguard our legitimate interests, we will do so (e.g., to provide, maintain, and improve our products and services, conduct data analytics, and communicate with you).
To meet our legal responsibilities (e.g., to maintain a record of your consents and track those who have opted out of non-administrative communications).
If we have your permission to do so (e.g., when you opt in to receive non-administrative communications from us). When consent is the legal basis for our processing of your personal information, you may at any time withdraw your consent.
Data Retention
We retain the personal information associated with your account so long as your account is active. If you close your account, your account information will be deleted within 14 days. We retain other personal data for as long as is required to fulfill the objectives for which it was obtained and for other legitimate business purposes, such as to meet our legal, regulatory, or other compliance responsibilities.
Data Access Requests
You have the right to request access to the personal data we hold on you and to get your data in a portable format, to request that your personal data be rectified or erased, and to object to or request that we restrict particular processing, subject to certain limitations. To assert your legal rights:
If you sign up for an INTΞGRITY account, you can request an export of your personal information at any time via the Settings website, or by visiting Settings and selecting Account from inside our app.
You can edit the information linked with your account on the Settings website, or by navigating to Settings and then Account in our app, and the Customize Your Interests page.
You may withdraw consent at any time by deleting your account via the Settings page, or by visiting Settings and then selecting Account within our app (except to the extent INTΞGRITY is prevented by law from deleting your information).
You may object to the use of your personal information at any time by contacting hello@int3grity.com.
Questions or Complaints
If we are unable to settle your concern over our processing of personal data, you have the right to file a complaint with the Data Protection Authority in your country. The links below provide access to the contact information for your Data Protection Authority.
For people in the EEA, please visit https://edpb.europa.eu/about-edpb/board/members en.
For persons in the United Kingdom, please visit https://ico.org.uk/global/contact-us.
For people in Switzerland: https://www.edoeb.admin.ch/edoeb/en/home/the-fdpic/contact.html
CONTACT US
Please contact us at hello@int3grity.com if you have any queries regarding this Privacy Statement.
Jussi Luukkonen, MBA
1 month ago
Is Apple Secretly Building A Disruptive Tsunami?
A TECHNICAL THOUGHT
The IT giant is seeding the digital Great Renaissance.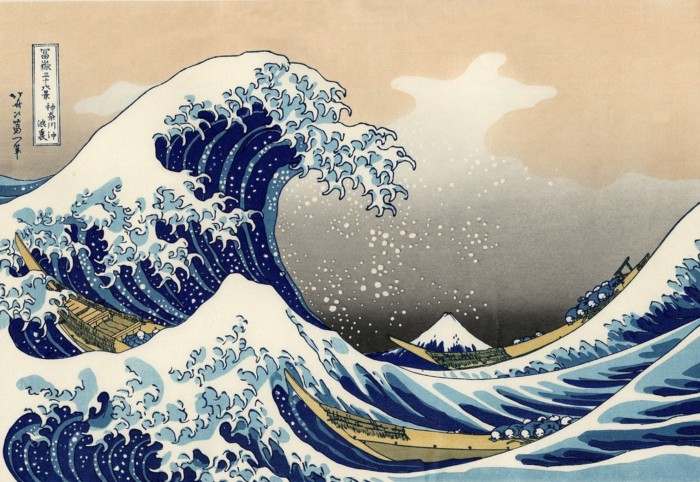 Recently, technology has been dull.
We're still fascinated by processing speeds. Wearables are no longer an engineer's dream.
Apple has been quiet and avoided huge announcements. Slowness speaks something. Everything in the spaceship HQ seems to be turning slowly, unlike competitors around buzzwords.
Is this a sign of the impending storm?
Metas stock has fallen while Google milks dumb people. Microsoft steals money from corporations and annexes platforms like Linkedin.
Just surface bubbles?
Is Apple, one of the technology continents, pushing against all others to create a paradigm shift?
The fundamental human right to privacy
Apple's unusual remarks emphasize privacy. They incorporate it into their business models and judgments.
Apple believes privacy is a human right. There are no compromises.
This makes it hard for other participants to gain Apple's ecosystem's efficiencies.
Other players without hardware platforms lose.
Apple delivers new kidneys without rejection, unlike other software vendors. Nothing compromises your privacy.
Corporate citizenship will become more popular.
Apples have full coffers. They've started using that flow to better communities, which is great.
Apple's $2.5B home investment is one example. Google and Facebook are building or proposing to build workforce housing.
Apple's funding helps marginalized populations in more than 25 California counties, not just Apple employees.
Is this a trend, and does Apple keep giving back? Hope so.
I'm not cynical enough to suspect these investments have malicious motives.
The last frontier is the environment.
Climate change is a battle-to-win.
Long-term winners will be companies that protect the environment, turning climate change dystopia into sustainable growth.
Apple has been quietly changing its supply chain to be carbon-neutral by 2030.
"Apple is dedicated to protecting the planet we all share with solutions that are supporting the communities where we work." Lisa Jackson, Apple's vice president of environment.
Apple's $4.7 billion Green Bond investment will produce 1.2 gigawatts of green energy for the corporation and US communities. Apple invests $2.2 billion in Europe's green energy. In the Philippines, Thailand, Nigeria, Vietnam, Colombia, Israel, and South Africa, solar installations are helping communities obtain sustainable energy.
Apple is already carbon neutral today for its global corporate operations, and this new commitment means that by 2030, every Apple device sold will have net zero climate impact. -Apple.
Apple invests in green energy and forests to reduce its paper footprint in China and the US. Apple and the Conservation Fund are safeguarding 36,000 acres of US working forest, according to GreenBiz.
Apple's packaging paper is recycled or from sustainably managed forests.
What matters is the scale.
$1 billion is a rounding error for Apple.
These small investments originate from a tree with deep, spreading roots.
Apple's genes are anchored in building the finest products possible to improve consumers' lives.
I felt it when I switched to my iPhone while waiting for a train and had to pack my Macbook. iOS 16 dictation makes writing more enjoyable. Small change boosts productivity. Smooth transition from laptop to small screen and dictation.
Apples' tiny, well-planned steps have great growth potential for all consumers in everything they do.
There is clearly disruption, but it doesn't have to be violent
Digital channels, methods, and technologies have globalized human consciousness. One person's responsibility affects many.
Apple gives us tools to be privately connected. These technologies foster creativity, innovation, fulfillment, and safety.
Apple has invented a mountain of technologies, services, and channels to assist us adapt to the good future or combat evil forces who cynically aim to control us and ruin the environment and communities. Apple has quietly disrupted sectors for decades.
Google, Microsoft, and Meta, among others, should ride this wave. It's a tsunami, but it doesn't have to be devastating if we care, share, and cooperate with political decision-makers and community leaders worldwide.
A fresh Renaissance
Renaissance geniuses Michelangelo and Da Vinci. Different but seeing something no one else could yet see. Both were talented in many areas and could discover art in science and science in art.
These geniuses exemplified a period that changed humanity for the better. They created, used, and applied new, valuable things. It lives on.
Apple is a digital genius orchard. Wozniak and Jobs offered us fertile ground for the digital renaissance. We'll build on their legacy.
We may put our seeds there and see them bloom despite corporate greed and political ignorance.
I think the coming tsunami will illuminate our planet like the Renaissance.