Alex Carter
Metaverse, Web 3, and NFTs are BS
Most crypto is probably too.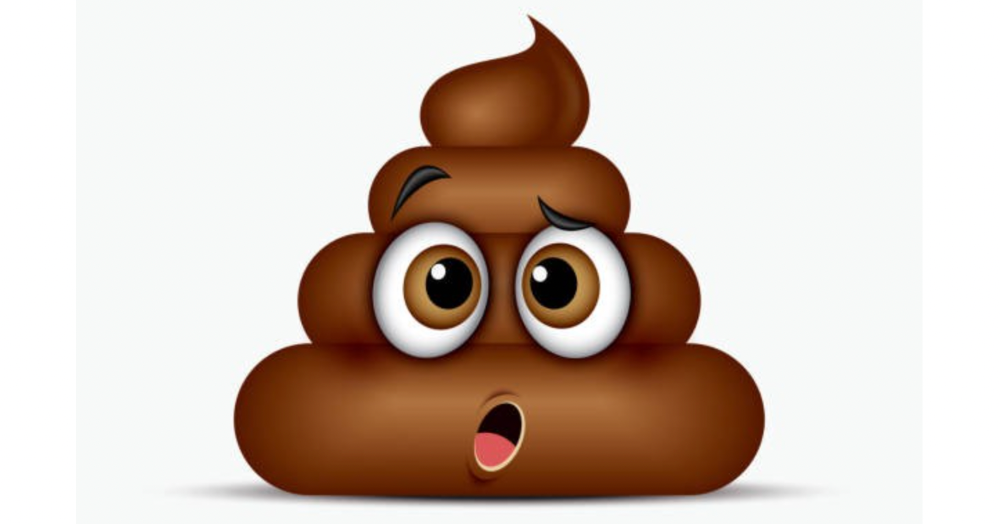 The goals of Web 3 and the metaverse are admirable and attractive. Who doesn't want an internet owned by users? Who wouldn't want a digital realm where anything is possible? A better way to collaborate and visit pals.
Companies pursue profits endlessly. Infinite growth and revenue are expected, and if a corporation needs to sacrifice profits to safeguard users, the CEO, board of directors, and any executives will lose to the system of incentives that (1) retains workers with shares and (2) makes a company answerable to all of its shareholders. Only the government can guarantee user protections, but we know how successful that is. This is nothing new, just a problem with modern capitalism and tech platforms that a user-owned internet might remedy. Moxie, the founder of Signal, has a good articulation of some of these current Web 2 tech platform problems (but I forget the timestamp); thoughts on JRE aside, this episode is worth listening to (it's about a bunch of other stuff too).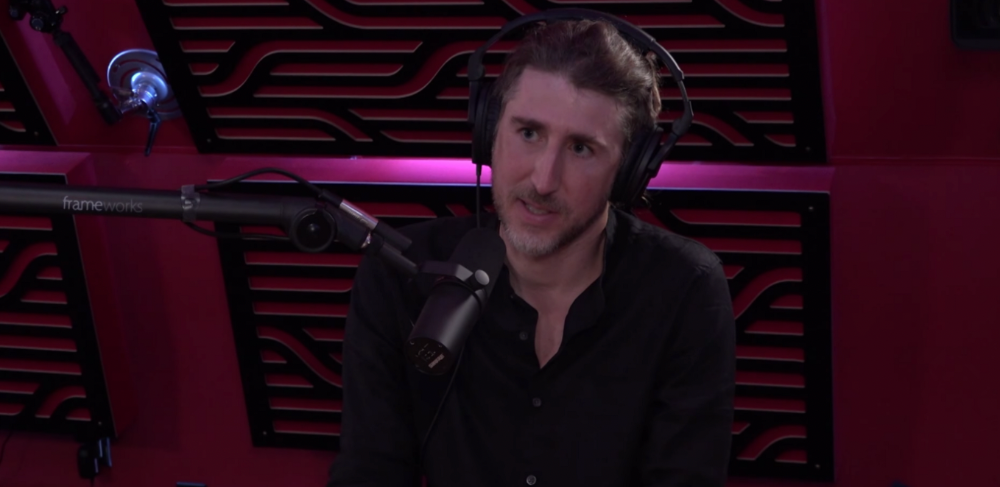 Moxie Marlinspike, founder of Signal, on the Joe Rogan Experience podcast.
Source: https://open.spotify.com/episode/2uVHiMqqJxy8iR2YB63aeP?si=4962b5ecb1854288
Web 3 champions are premature. There was so much spectacular growth during Web 2 that the next wave of founders want to make an even bigger impact, while investors old and new want a chance to get a piece of the moonshot action. Worse, crypto enthusiasts believe — and financially need — the fact of its success to be true, whether or not it is.
I'm doubtful that it will play out like current proponents say. Crypto has been the white-hot focus of SV's best and brightest for a long time yet still struggles to come up any mainstream use case other than 'buy, HODL, and believe': a store of value for your financial goals and wishes. Some kind of the metaverse is likely, but will it be decentralized, mostly in VR, or will Meta (previously FB) play a big role? Unlikely.
METAVERSE
The metaverse exists already. Our digital lives span apps, platforms, and games. I can design a 3D house, invite people, use Discord, and hang around in an artificial environment. Millions of gamers do this in Rust, Minecraft, Valheim, and Animal Crossing, among other games. Discord's voice chat and Slack-like servers/channels are the present social anchor, but the interface, integrations, and data portability will improve. Soon you can stream YouTube videos on digital house walls. You can doodle, create art, play Jackbox, and walk through a door to play Apex Legends, Fortnite, etc. Not just gaming. Digital whiteboards and screen sharing enable real-time collaboration. They'll review code and operate enterprises. Music is played and made. In digital living rooms, they'll watch movies, sports, comedy, and Twitch. They'll tweet, laugh, learn, and shittalk.
The metaverse is the evolution of our digital life at home, the third place. The closest analog would be Discord and the integration of Facebook, Slack, YouTube, etc. into a single, 3D, customizable hangout space.
I'm not certain this experience can be hugely decentralized and smoothly choreographed, managed, and run, or that VR — a luxury, cumbersome, and questionably relevant technology — must be part of it. Eventually, VR will be pragmatic, achievable, and superior to real life in many ways. A total sensory experience like the Matrix or Sword Art Online, where we're physically hooked into the Internet yet in our imaginations we're jumping, flying, and achieving athletic feats we never could in reality; exploring realms far grander than our own (as grand as it is). That VR is different from today's.

https://podcasts.google.com/feed/aHR0cHM6Ly9leHBvbmVudC5mbS9mZWVkLw/episode/aHR0cHM6Ly9leHBvbmVudC5mbS8_cD00MzM?hl=en&ved=2ahUKEwjH5u6r4rv2AhUjc98KHeybAP8QjrkEegQIChAF&ep=6
Ben Thompson released an episode of Exponent after Facebook changed its name to Meta. Ben was suspicious about many metaverse champion claims, but he made a good analogy between Oculus and the PC. The PC was initially far too pricey for the ordinary family to afford. It began as a business tool. It got so powerful and pervasive that it affected our personal life. Price continues to plummet and so much consumer software was produced that it's impossible to envision life without a home computer (or in our pockets). If Facebook shows product market fit with VR in business, through use cases like remote work and collaboration, maybe VR will become practical in our personal lives at home.
Before PCs, we relied on Blockbuster, the Yellow Pages, cabs to get to the airport, handwritten taxes, landline phones to schedule social events, and other archaic methods. It is impossible for me to conceive what VR, in the form of headsets and hand controllers, stands to give both professional and especially personal digital experiences that is an order of magnitude better than what we have today. Is looking around better than using a mouse to examine a 3D landscape? Do the hand controls make x10 or x100 work or gaming more fun or efficient? Will VR replace scalable Web 2 methods and applications like Web 1 and Web 2 did for analog? I don't know.
My guess is that the metaverse will arrive slowly, initially on displays we presently use, with more app interoperability. I doubt that it will be controlled by the people or by Facebook, a corporation that struggles to properly innovate internally, as practically every large digital company does. Large tech organizations are lousy at hiring product-savvy employees, and if they do, they rarely let them explore new things.
These companies act like business schools when they seek founders' results, with bureaucracy and dependency. Which company launched the last popular consumer software product that wasn't a clone or acquisition? Recent examples are scarce.
Web 3
Investors and entrepreneurs of Web 3 firms are declaring victory: 'Web 3 is here!' Web 3 is the future! Many profitable Web 2 enterprises existed when Web 2 was defined. The word was created to explain user behavior shifts, not a personal pipe dream.

Origins of Web 2: http://www.oreilly.com/pub/a/web2/archive/what-is-web-20.html
One of these Web 3 startups may provide the connecting tissue to link all these experiences or become one of the major new digital locations. Even so, successful players will likely use centralized power arrangements, as Web 2 businesses do now. Some Web 2 startups integrated our digital lives. Rockmelt (2010–2013) was a customizable browser with bespoke connectors to every program a user wanted; imagine seeing Facebook, Twitter, Discord, Netflix, YouTube, etc. all in one location. Failure. Who knows what Opera's doing?
Silicon Valley and tech Twitter in general have a history of jumping on dumb bandwagons that go nowhere. Dot-com crash in 2000? The huge deployment of capital into bad ideas and businesses is well-documented. And live video. It was the future until it became a niche sector for gamers. Live audio will play out a similar reality as CEOs with little comprehension of audio and no awareness of lasting new user behavior deceive each other into making more and bigger investments on fool's gold. Twitter trying to buy Clubhouse for $4B, Spotify buying Greenroom, Facebook exploring live audio and 'Tiktok for audio,' and now Amazon developing a live audio platform. This live audio frenzy won't be worth their time or energy. Blind guides blind. Instead of learning from prior failures like Twitter buying Periscope for $100M pre-launch and pre-product market fit, they're betting on unproven and uncompelling experiences.
NFTs
NFTs are also nonsense. Take Loot, a time-limited bag drop of "things" (text on the blockchain) for a game that didn't exist, bought by rich techies too busy to play video games and foolish enough to think they're getting in early on something with a big reward. What gaming studio is incentivized to use these items? Who's encouraged to join? No one cares besides Loot owners who don't have NFTs. Skill, merit, and effort should be rewarded with rare things for gamers. Even if a small minority of gamers can make a living playing, the average game's major appeal has never been to make actual money - that's a profession.
No game stays popular forever, so how is this objective sustainable? Once popularity and usage drop, exclusive crypto or NFTs will fall. And if NFTs are designed to have cross-game appeal, incentives apart, 30 years from now any new game will need millions of pre-existing objects to build around before they start. It doesn't work.
Many games already feature item economies based on real in-game scarcity, generally for cosmetic things to avoid pay-to-win, which undermines scaled gaming incentives for huge player bases. Counter-Strike, Rust, etc. may be bought and sold on Steam with real money. Since the 1990s, unofficial cross-game marketplaces have sold in-game objects and currencies. NFTs aren't needed. Making a popular, enjoyable, durable game is already difficult.
With NFTs, certain JPEGs on the internet went from useless to selling for $69 million. Why? Crypto, Web 3, early Internet collectibles. NFTs are digital Beanie Babies (unlike NFTs, Beanie Babies were a popular children's toy; their destinies are the same). NFTs are worthless and scarce. They appeal to crypto enthusiasts seeking for a practical use case to support their theory and boost their own fortune. They also attract to SV insiders desperate not to miss the next big thing, not knowing what it will be. NFTs aren't about paying artists and creators who don't get credit for their work.

South Park's Underpants Gnomes
NFTs are a benign, foolish plan to earn money on par with South Park's underpants gnomes. At worst, they're the world of hucksterism and poor performers. Or those with money and enormous followings who, like everyone, don't completely grasp cryptocurrencies but are motivated by greed and status and believe Gary Vee's claim that CryptoPunks are the next Facebook. Gary's watertight logic: if NFT prices dip, they're on the same path as the most successful corporation in human history; buy the dip! NFTs aren't businesses or museum-worthy art. They're bs.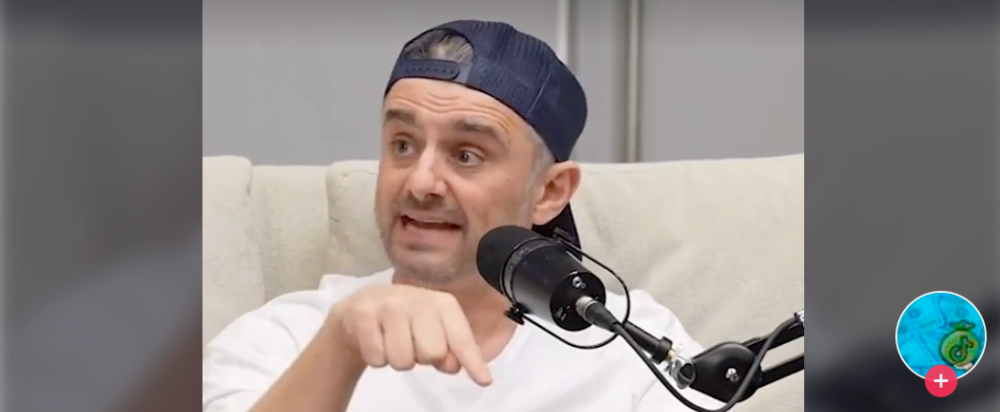 Gary Vee compares NFTs to Amazon.com. vm.tiktok.com/TTPdA9TyH2
We grew up collecting: Magic: The Gathering (MTG) cards printed in the 90s are now worth over $30,000. Imagine buying a digital Magic card with no underlying foundation. No one plays the game because it doesn't exist. An NFT is a contextless image someone conned you into buying a certificate for, but anyone may copy, paste, and use. Replace MTG with Pokemon for younger readers.
When Gary Vee strongarms 30 tech billionaires and YouTube influencers into buying CryptoPunks, they'll talk about it on Twitch, YouTube, podcasts, Twitter, etc. That will convince average folks that the product has value. These guys are smart and/or rich, so I'll get in early like them. Cryptography is similar. No solid, scaled, mainstream use case exists, and no one knows where it's headed, but since the global crypto financial bubble hasn't burst and many people have made insane fortunes, regular people are putting real money into something that is highly speculative and could be nothing because they want a piece of the action. Who doesn't want free money? Rich techies and influencers won't be affected; normal folks will.
Imagine removing every $1 invested in Bitcoin instantly. What would happen? How far would Bitcoin fall? Over 90%, maybe even 95%, and Bitcoin would be dead. Bitcoin as an investment is the only scalable widespread use case: it's confidence that a better use case will arise and that being early pays handsomely. It's like pouring a trillion dollars into a company with no business strategy or users and a CEO who makes vague future references.
New tech and efforts may provoke a 'get off my lawn' mentality as you approach 40, but I've always prided myself on having a decent bullshit detector, and it's flying off the handle at this foolishness. If we can accomplish a functional, responsible, equitable, and ethical user-owned internet, I'm for it.
Postscript:
I wanted to summarize my opinions because I've been angry about this for a while but just sporadically tweeted about it. A friend handed me a Dan Olson YouTube video just before publication. He's more knowledgeable, articulate, and convincing about crypto. It's worth seeing:
---
This post is a summary. See the original one here.