Enrique Dans
What happens when those without morals enter the economic world?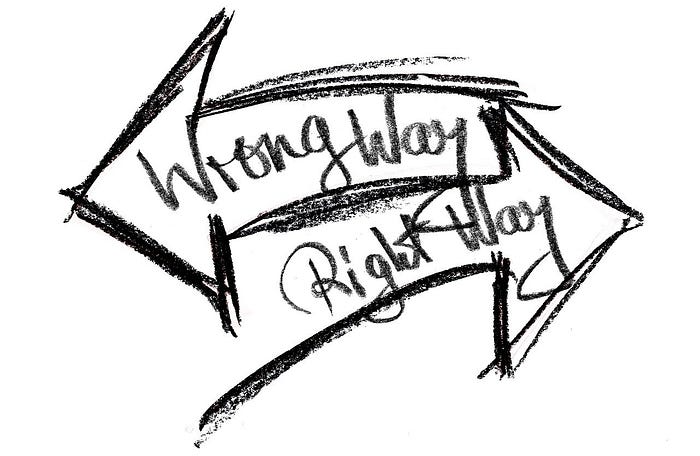 I apologize if this sounds basic, but throughout my career, I've always been clear that a company's activities are shaped by its founder(s)' morality.
I consider Palantir, owned by PayPal founder Peter Thiel, evil. He got $5 billion tax-free by hacking a statute to help middle-class savings. That may appear clever, but I think it demonstrates a shocking lack of solidarity with society. As a result of this and other things he has said and done, I early on dismissed Peter Thiel as someone who could contribute anything positive to society, and events soon proved me right: we are talking about someone who clearly considers himself above everyone else and who does not hesitate to set up a company, Palantir, to exploit the data of the little people and sell it to the highest bidder, whoever that is and whatever the consequences.
The German courts have confirmed my warnings concerning Palantir. The problem is that politicians love its surveillance tools because they think knowing more about their constituents gives them power. These are ideal for dictatorships who want to snoop on their populace. Hence, Silicon Valley's triumphalist dialectic has seduced many governments at many levels and collected massive volumes of data to hold forever.
Dangerous company. There are many more. My analysis of the moral principles that disclose company management changed my opinion of Facebook, now Meta, and anyone with a modicum of interest might deduce when that happened, a discovery that leaves you dumbfounded. TikTok was easy because its lack of morality was revealed early when I saw the videos it encouraged minors to post and the repercussions of sharing them through its content recommendation algorithm. When you see something like this, nothing can convince you that the firm can change its morals and become good. Nothing. You know the company is awful and will fail. Speak it, announce it, and change it. It's like a fingerprint—unchangeable.
Some of you who read me frequently make its Facebook today jokes when I write about these firms, and that's fine: they're my moral standards, those of an elderly professor with thirty-five years of experience studying corporations and discussing their cases in class, but you don't have to share them. Since I'm writing this and don't have to submit to any editorial review, that's what it is: when you continuously read a person, you have to assume that they have moral standards and that sometimes you'll agree with them and sometimes you won't. Morality accepts hierarchies, nuances, and even obsessions. I know not everyone shares my opinions, but at least I can voice them. One day, one of those firms may sue me (as record companies did some years ago).
Palantir is incredibly harmful. Limit its operations. Like Meta and TikTok, its business strategy is shaped by its founders' immorality. Such a procedure can never be beneficial.
Enrique Dans
11 months ago
When we want to return anything, why on earth do stores still require a receipt?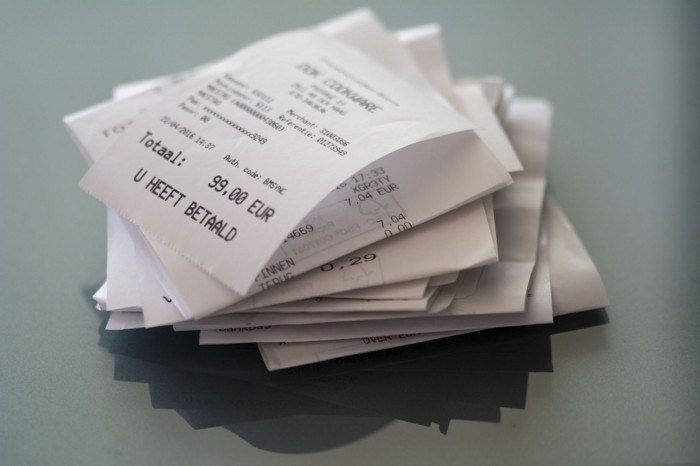 A friend told me of an incident she found particularly irritating: a retailer where she is a frequent client, with an account and loyalty card, asked for the item's receipt.
We all know that stores collect every bit of data they can on us, including our socio-demographic profile, address, shopping habits, and everything we've ever bought, so why would they need a fading receipt? Who knows? That their consumers try to pass off other goods? It's easy to verify past transactions to see when the item was purchased.
That's it. Why require receipts? Companies send us incentives, discounts, and other marketing, yet when we need something, we have to prove we're not cheating.
Why require us to preserve data and documents when our governments and governmental institutions already have them? Why do I need to carry documents like my driver's license if the authorities can check if I have one and what state it's in once I prove my identity?
We shouldn't be required to give someone data or documents they already have. The days of waiting up with our paperwork for a stern official to inform us something is missing are over.
How can retailers still ask if you have a receipt if we've made our slow, bureaucratic, and all-powerful government sensible? Then what? The shop may not accept your return (which has a two-year window, longer than most purchase tickets last) or they may just let you replace the item.
Isn't this an anachronism in the age of CRMs, customer files that know what we ate for breakfast, and loyalty programs? If government and bureaucracies have learnt to use its own files and make life easier for the consumer, why do retailers ask for a receipt?
They're adding friction to the system. They know we can obtain a refund, use our warranty, or get our money back. But if I ask for ludicrous criteria, like keeping the purchase receipt in your wallet (wallet? another anachronism, if I leave the house with only my smartphone! ), it will dissuade some individuals and tip the scales in their favor when it comes to limiting returns. Some manager will take credit for lowering returns and collect her annual bonus. Having the wrong metrics is common in management.
To slow things down, asking for a receipt is like asking us to perform a handstand and leap 20 times on one foot. You have my information, use it to send me everything, and know everything I've bought, yet when I need a two-way service, you refuse to utilize it and require that I keep it and prove it.
Refuse as customers. If retailers want our business, they should treat us well, not just when we spend money. If I come to return a product, claim its use or warranty, or be taught how to use it, I am the same person you treated wonderfully when I bought it. Remember that, and act accordingly.
A store should use my information for everything, not just what it wants. Keep my info, but don't sell me anything.
You may not know about The Merge, yet it could change society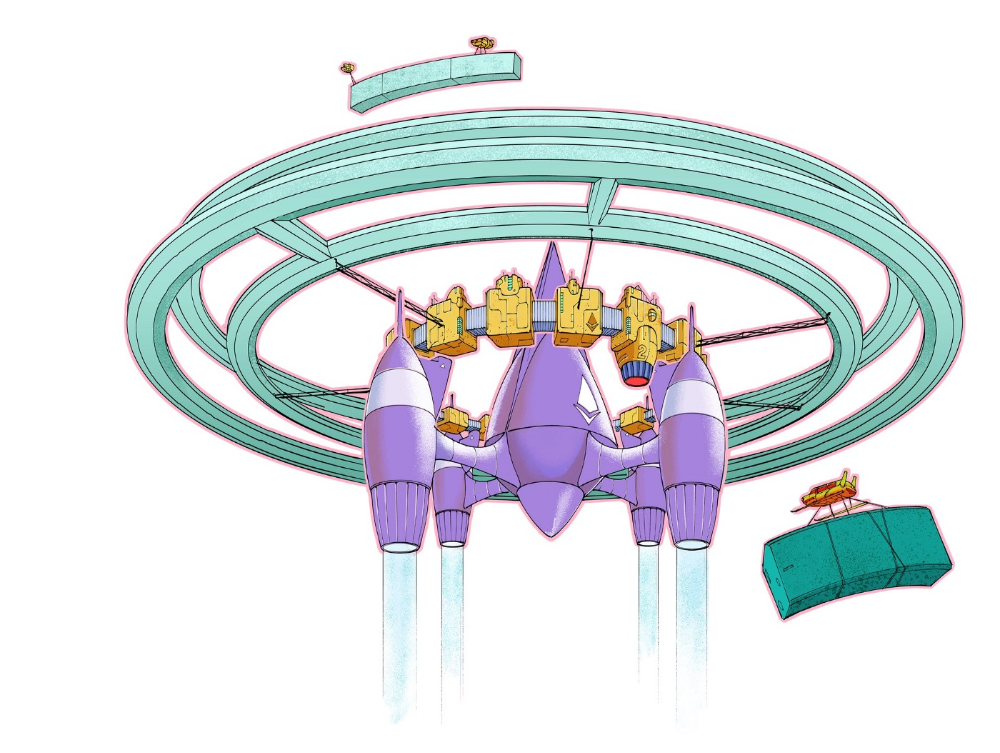 Ethereum is the second-largest cryptocurrency. The Merge, a mid-September event that will convert Ethereum's consensus process from proof-of-work to proof-of-stake if all goes according to plan, will be a game changer.
Why is Ethereum ditching proof-of-work? Because it can. We're talking about a fully functioning, open-source ecosystem with a capacity for evolution that other cryptocurrencies lack, a change that would allow it to scale up its performance from 15 transactions per second to 100,000 as its blockchain is used for more and more things. It would reduce its energy consumption by 99.95%. Vitalik Buterin, the system's founder, would play a less active role due to decentralization, and miners, who validated transactions through proof of work, would be far less important.
Why has this conversion taken so long and been so cautious? Because it involves modifying a core process while it's running to boost its performance. It requires running the new mechanism in test chains on an ever-increasing scale, assessing participant reactions, and checking for issues or restrictions. The last big test was in early June and was successful. All that's left is to converge the mechanism with the Ethereum blockchain to conclude the switch.
What's stopping Bitcoin, the leader in market capitalization and the cryptocurrency that began blockchain's appeal, from doing the same? Satoshi Nakamoto, whoever he or she is, departed from public life long ago, therefore there's no community leadership. Changing it takes a level of consensus that is impossible to achieve without strong leadership, which is why Bitcoin's evolution has been sluggish and conservative, with few modifications.
Secondly, The Merge will balance the consensus mechanism (proof-of-work or proof-of-stake) and the system decentralization or centralization. Proof-of-work prevents double-spending, thus validators must buy hardware. The system works, but it requires a lot of electricity and, as it scales up, tends to re-centralize as validators acquire more hardware and the entire network activity gets focused in a few nodes. Larger operations save more money, which increases profitability and market share. This evolution runs opposed to the concept of decentralization, and some anticipate that any system that uses proof of work as a consensus mechanism will evolve towards centralization, with fewer large firms able to invest in efficient network nodes.
Yet radical bitcoin enthusiasts share an opposite argument. In proof-of-stake, transaction validators put their funds at stake to attest that transactions are valid. The algorithm chooses who validates each transaction, giving more possibilities to nodes that put more coins at stake, which could open the door to centralization and government control.
In both cases, we're talking about long-term changes, but Bitcoin's proof-of-work has been evolving longer and seems to confirm those fears, while proof-of-stake is only employed in coins with a minuscule volume compared to Ethereum and has no predictive value.
As of mid-September, we will have two significant cryptocurrencies, each with a different consensus mechanisms and equally different characteristics: one is intrinsically conservative and used only for economic transactions, while the other has been evolving in open source mode, and can be used for other types of assets, smart contracts, or decentralized finance systems. Some even see it as the foundation of Web3.
Many things could change before September 15, but The Merge is likely to be a turning point. We'll have to follow this closely.