More on Productivity
The Last To-Do List Template I'll Ever Need, Years in the Making
The holy grail of plain text task management is finally within reach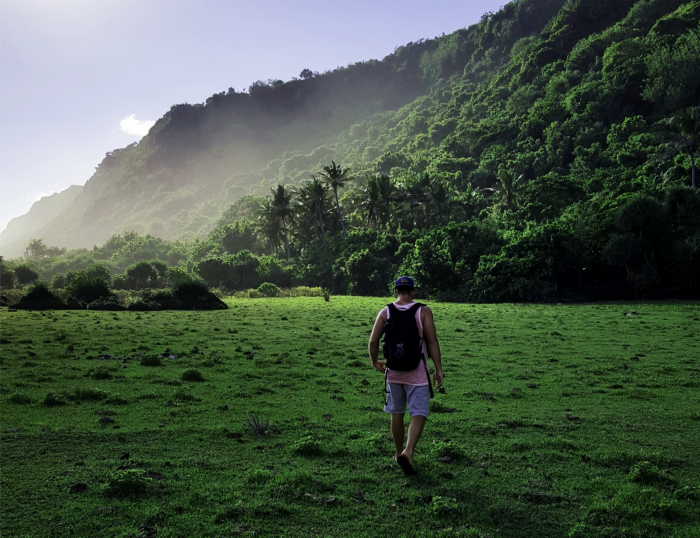 Plain text task management? Are you serious?? Dedicated task managers exist for a reason, you know. Sheesh.

—Oh, I know. Believe me, I know! But hear me out.
I've managed projects and tasks in plain text for more than four years. Since reorganizing my to-do list, plain text task management is within reach.
Data completely yours? One billion percent. Beef it up with coding? Be my guest.
Enter: The List
The answer? A list. That's it!
Write down tasks. Obsidian, Notenik, Drafts, or iA Writer are good plain text note-taking apps.
List too long? Of course, it is! A large list tells you what to do. Feel the itch and friction. Then fix it.
But I want to be able to distinguish between work and personal life! List two things.

However, I need to know what should be completed first. Put those items at the top.

However, some things keep coming up, and I need to be reminded of them! Put those in your calendar and make an alarm for them.

But since individual X hasn't completed task Y, I can't proceed with this. Create a Waiting section on your list by dividing it.

But I must know what I'm supposed to be doing right now! Read your list(s). Check your calendar. Think critically.
Before I begin a new one, I remind myself that "Listory Never Repeats."
There's no such thing as too many lists if all are needed. There is such a thing as too many lists if you make them before they're needed. Before they complain that their previous room was small or too crowded or needed a new light.
A list that feels too long has a voice; it's telling you what to do next.
I use one Master List. It's a control panel that tells me what to focus on short-term. If something doesn't need semi-immediate attention, it goes on my Backlog list.
Todd Lewandowski's DWTS (Done, Waiting, Top 3, Soon) performance deserves praise. His DWTS to-do list structure has transformed my plain-text task management. I didn't realize it was upside down.
This is my take on it:
D = Done
Move finished items here. If they pile up, clear them out every week or month. I have a Done Archive folder.
W = Waiting
Things seething in the background, awaiting action. Stir them occasionally so they don't burn.
T = Top 3
Three priorities. Personal comes first, then work. There will always be a top 3 (no more than 5) in every category. Projects, not chores, usually.
S = Soon
This part is action-oriented. It's for anything you can accomplish to finish one of the Top 3. This collection includes thoughts and project lists. The sole requirement is that they should be short-term goals.
Some of you have probably concluded this isn't for you. Please read Todd's piece before throwing out the baby. Often. You shouldn't miss a newborn.
As much as Dancing With The Stars helps me recall this method, I may try switching their order. TSWD; Drilling Tunnel Seismic? Serenity After Task?
Master List Showcase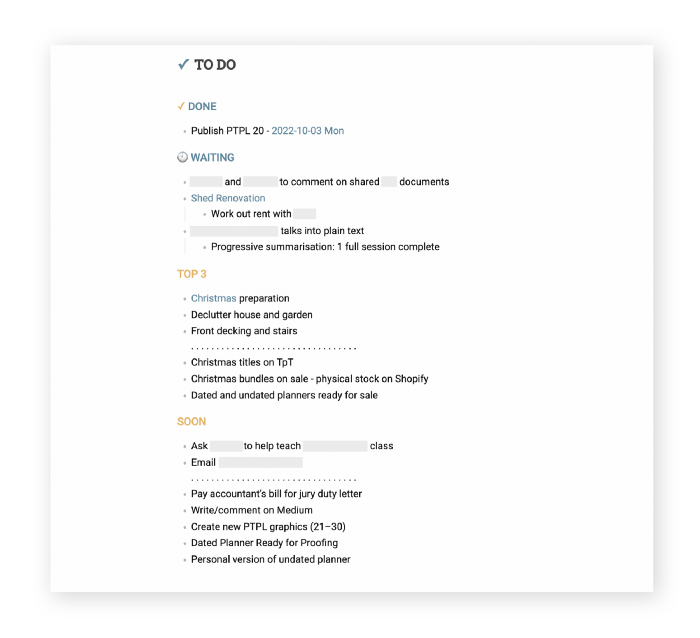 My Master List lives alone in its own file, but sometimes appears in other places.  It's included in my Weekly List template. Here's a (soon-to-be-updated) demo vault of my Obsidian planning setup to download for free.
Here's the code behind my weekly screenshot:
## [[Master List - 2022|✓]]  TO DO

![[Master List - 2022]]
FYI, I use the Minimal Theme in Obsidian, with a few tweaks.
You may note I'm utilizing a checkmark as a link. For me, that's easier than locating the proper spot to click on the embed.
Blue headings for Done and Waiting are links. Done links to the Done Archive page and Waiting to a general waiting page.
Read my full article here.
My Top 11 Tools For Building A Modern Startup, With A Free Plan
The best free tools are probably unknown to you.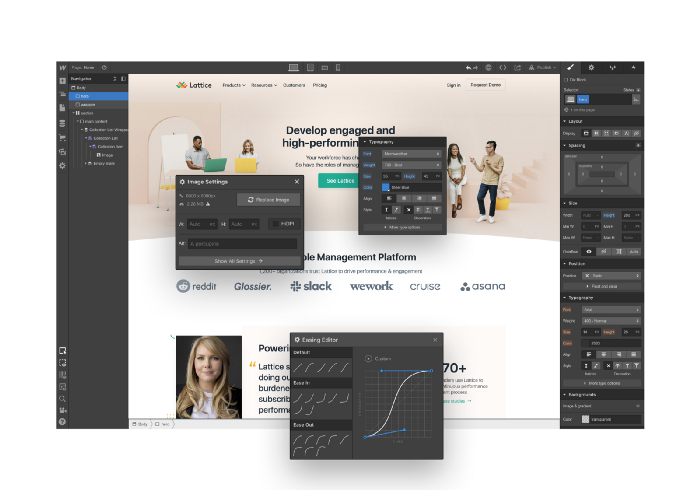 Modern startups are easy to build.
Start with free tools.
Let's go.
Web development — Webflow
Code-free HTML, CSS, and JS.
Webflow isn't like Squarespace, Wix, or Shopify.
It's a super-fast no-code tool for professionals to construct complex, highly-responsive websites and landing pages.
Webflow can help you add animations like those on Apple's website to your own site.
I made the jump from WordPress a few years ago and it changed my life.
No damn plugins. No damn errors. No damn updates.
The best, you can get started on Webflow for free.
Spreadsheet wings.
Airtable combines spreadsheet flexibility with database power without code.
Airtable is modern.

Airtable has modularity.

Scaling Airtable is simple.
Airtable, one of the most adaptable solutions on this list, is perfect for client data management.
Clients choose customized service packages. Airtable consolidates data so you can automate procedures like invoice management and focus on your strengths.
Airtable connects with so many tools that rarely creates headaches. Airtable scales when you do.
Airtable's flexibility makes it a potential backend database.
Better, faster, easier user interface design.
Figma rocks!
It's fast.

It's free.

It's adaptable
First, design in Figma.
Iterate.
Export development assets.
Figma lets you add more team members as your company grows to work on each iteration simultaneously.
Figma is web-based, so you don't need a powerful PC or Mac to start.
Task management — Trello
Unclock jobs.
Tacky and terrifying task management products abound. Trello isn't.
Those that follow Marie Kondo will appreciate Trello.
Everything is clean.

Nothing is complicated.

Everything has a place.
Compared to other task management solutions, Trello is limited. And that's good. Too many buttons lead to too many decisions lead to too many hours wasted.
Trello is a must for teamwork.
Domain email — Zoho
Free domain email hosting.
Professional email is essential for startups. People relied on monthly payments for too long. Nope.
Zoho offers 5 free professional emails.
It doesn't have Google's UI, but it works.
Fast Swiss VPN protects your data and privacy.
Proton VPN is secure.
Proton doesn't record any data.

Proton is based in Switzerland.
Swiss privacy regulation is among the most strict in the world, therefore user data are protected. Switzerland isn't a 14 eye country.
Journalists and activists trust Proton to secure their identities while accessing and sharing information authoritarian governments don't want them to access.
Free fast web hosting.
Netlify is a scalable platform that combines your favorite tools and APIs to develop high-performance sites, stores, and apps through GitHub.
Serverless functions and environment variables preserve API keys.
Netlify's free tier is unmissable.
100GB of free monthly bandwidth.

Free 125k serverless operations per website each month.
Create a fast, scalable database.
MongoDB is for small and large databases. It's a fast and inexpensive database.
Free for the first million reads.

Then, for each million reads, you must pay $0.10.
MongoDB's free plan has:
Encryption from end to end

Continual authentication

field-level client-side encryption
If you have a large database, you can easily connect MongoDB to Webflow to bypass CMS limits.
Automation — Zapier
Time-saving tip: automate repetitive chores.
Zapier simplifies life.
Zapier syncs and connects your favorite apps to do impossibly awesome things.
If your online store is connected to Zapier, a customer's purchase can trigger a number of automated actions, such as:
The customer is being added to an email chain.

Put the information in your Airtable.

Send a pre-programmed postcard to the customer.

Alexa, set the color of your smart lights to purple.
Zapier scales when you do.
Email & SMS marketing — Omnisend
Email and SMS marketing campaigns.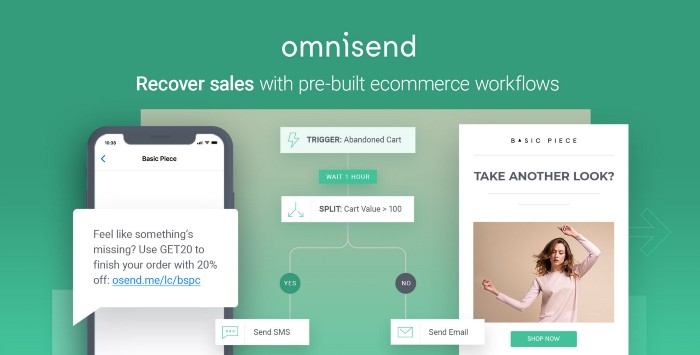 This is an excellent Mailchimp option for magical emails. Omnisend's processes simplify email automation.
I love the interface's cleanliness.
Omnisend's free tier includes web push notifications.
Send up to:
500 emails per month

60 maximum SMSs

500 Web Push Maximum
Forms and surveys — Tally
Create flexible forms that people enjoy.
Typeform is clean but restricting. Sometimes you need to add many questions. Tally's needed sometimes.
Tally is flexible and cheaper than Typeform.
99% of Tally's features are free and unrestricted, including:
Unlimited forms

Countless submissions

Collect payments

File upload
Tally lets you examine what individuals contributed to forms before submitting them to see where they get stuck.
Airtable and Zapier connectors automate things further. If you pay, you can apply custom CSS to fit your brand.
See.
Free tools are the greatest.
Let's use them to launch a startup.
Three Simple Daily Practices That Will Immediately Double Your Output
Most productive people are habitual.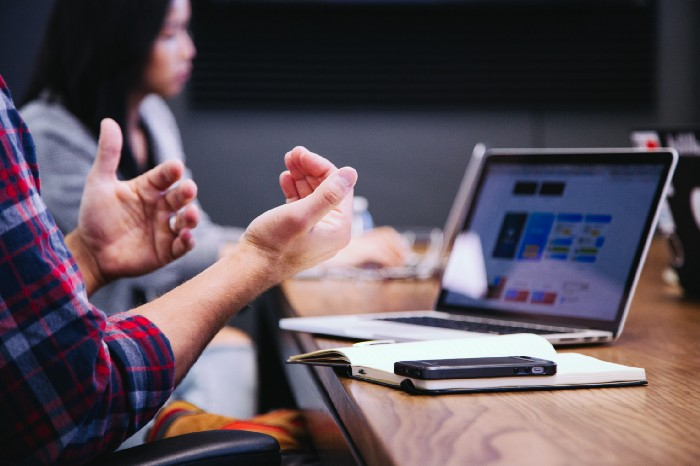 Early in the day, do important tasks.
In his best-selling book Eat That Frog, Brian Tracy advised starting the day with your hardest, most important activity.
Most individuals work best in the morning. Energy and willpower peak then.
Mornings are also ideal for memory, focus, and problem-solving.
Thus, the morning is ideal for your hardest chores.
It makes sense to do these things during your peak performance hours.
Additionally, your morning sets the tone for the day. According to Brian Tracy, the first hour of the workday steers the remainder.
After doing your most critical chores, you may feel accomplished, confident, and motivated for the remainder of the day, which boosts productivity.
Develop Your Essentialism
In Essentialism, Greg McKeown claims that trying to be everything to everyone leads to mediocrity and tiredness.
You'll either burn out, be spread too thin, or compromise your ideals.
Greg McKeown advises Essentialism:
Clarify what's truly important in your life and eliminate the rest.
Eliminating non-essential duties, activities, and commitments frees up time and energy for what matters most.
According to Greg McKeown, Essentialists live by design, not default.
You'll be happier and more productive if you follow your essentials.
Follow these three steps to live more essentialist.
Prioritize Your Tasks First
What matters most clarifies what matters less. List your most significant aims and values.
The clearer your priorities, the more you can focus on them.
On Essentialism, McKeown wrote, The ultimate form of effectiveness is the ability to deliberately invest our time and energy in the few things that matter most.
#2: Set Your Priorities in Order
Prioritize your priorities, not simply know them.
"If you don't prioritize your life, someone else will." — Greg McKeown
Planning each day and allocating enough time for your priorities is the best method to become more purposeful.
#3: Practice saying "no"
If a request or demand conflicts with your aims or principles, you must learn to say no.
Saying no frees up space for our priorities.
Place Sleep Above All Else
Many believe they must forego sleep to be more productive. This is false.
A productive day starts with a good night's sleep.
Matthew Walker (Why We Sleep) says:
"Getting a good night's sleep can improve cognitive performance, creativity, and overall productivity."
Sleep helps us learn, remember, and repair.
Unfortunately, 35% of people don't receive the recommended 79 hours of sleep per night.
Sleep deprivation can cause:
increased risk of diabetes, heart disease, stroke, and obesity

Depression, stress, and anxiety risk are all on the rise.

decrease in general contentment

decline in cognitive function
To live an ideal, productive, and healthy life, you must prioritize sleep.
Follow these six sleep optimization strategies to obtain enough sleep:
Establish a nightly ritual to relax and prepare for sleep.

Avoid using screens an hour before bed because the blue light they emit disrupts the generation of melatonin, a necessary hormone for sleep.

Maintain a regular sleep schedule to control your body's biological clock (and optimizes melatonin production)

Create a peaceful, dark, and cool sleeping environment.

Limit your intake of sweets and caffeine (especially in the hours leading up to bedtime)

Regular exercise (but not right before you go to bed, because your body temperature will be too high)
Sleep is one of the best ways to boost productivity.
Sleep is crucial, says Matthew Walker. It's the key to good health and longevity.
You might also like
Hudson Rennie
5 months ago
My Work at a $1.2 Billion Startup That Failed
Sometimes doing everything correctly isn't enough.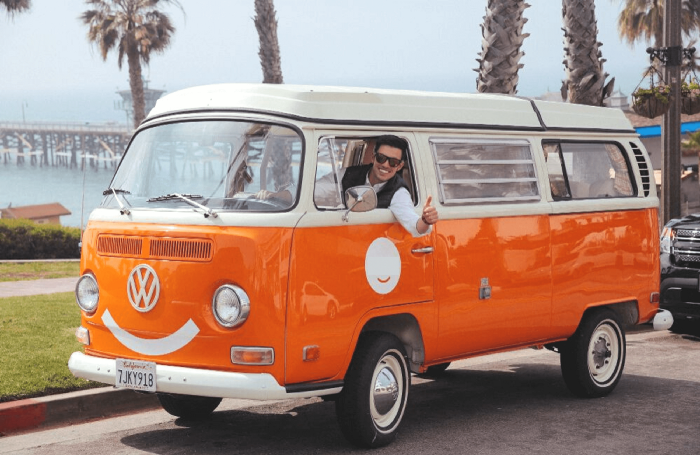 In 2020, I could fix my life.
After failing to start a business, I owed $40,000 and had no work.
A $1.2 billion startup on the cusp of going public pulled me up.
Ironically, it was getting ready for an epic fall — with the world watching.
Life sometimes helps. Without a base, even the strongest fall. A corporation that did everything right failed 3 months after going public.
First-row view.
Apple is the creator of Adore.
Out of respect, I've altered the company and employees' names in this account, despite their failure.
Although being a publicly traded company, it may become obvious.
We'll call it "Adore" — a revolutionary concept in retail shopping.
Two Apple execs established Adore in 2014 with a focus on people-first purchasing.
Jon and Tim:
The concept for the stylish Apple retail locations you see today was developed by retail expert Jon Swanson, who collaborated closely with Steve Jobs.

Tim Cruiter is a graphic designer who produced the recognizable bouncing lamp video that appears at the start of every Pixar film.
The dynamic duo realized their vision.
"What if you could combine the convenience of online shopping with the confidence of the conventional brick-and-mortar store experience."
Adore's mobile store concept combined traditional retail with online shopping.
Adore brought joy to 70+ cities and 4 countries over 7 years, including the US, Canada, and the UK.
Being employed on the ground floor, with world dominance and IPO on the horizon, was exciting.
I started as an Adore Expert.
I delivered cell phones, helped consumers set them up, and sold add-ons.
As the company grew, I became a Virtual Learning Facilitator and trained new employees across North America using Zoom.
In this capacity, I gained corporate insider knowledge. I worked with the creative team and Jon and Tim.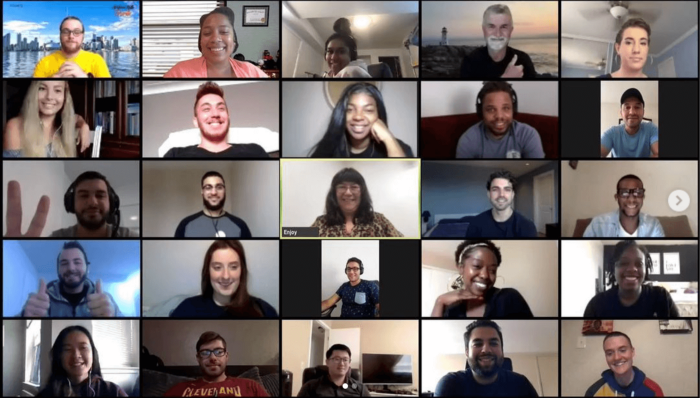 It's where I saw company foundation fissures. Despite appearances, investors were concerned.
The business strategy was ground-breaking.
Even after seeing my employee stocks fall from a home down payment to $0 (when Adore filed for bankruptcy), it's hard to pinpoint what went wrong.
Solid business model, well-executed.
Jon and Tim's chase for public funding ended in glory.
Here's the business model in a nutshell:
Buying cell phones is cumbersome. You have two choices:
Online purchase: not knowing what plan you require or how to operate your device.

Enter a store, which can be troublesome and stressful.
Apple, AT&T, and Rogers offered Adore as a free delivery add-on. Customers could:
Have their phone delivered by UPS or Canada Post in 1-2 weeks.

Alternately, arrange for a person to visit them the same day (or sometimes even the same hour) to assist them set up their phone and demonstrate how to use it (transferring contacts, switching the SIM card, etc.).
Each Adore Expert brought a van with extra devices and accessories to customers.
Happy customers.
Here's how Adore and its partners made money:
Adores partners appreciated sending Experts to consumers' homes since they improved customer satisfaction, average sale, and gadget returns.
**Telecom enterprises have low customer satisfaction. The average NPS is 30/100. Adore's global NPS was 80.
Adore made money by:
a set cost for each delivery

commission on sold warranties and extras
Consumer product applications seemed infinite.
A proprietary scheduling system ("The Adore App"), allowed for same-day, even same-hour deliveries.
It differentiates Adore.
They treated staff generously by:
Options on stock

health advantages

sales enticements

high rates per hour
Four-day workweeks were set by experts.
Being hired early felt like joining Uber, Netflix, or Tesla. We hoped the company's stocks would rise.
Exciting times.
I smiled as I greeted more than 1,000 new staff.
I spent a decade in retail before joining Adore. I needed a change.
After a leap of faith, I needed a lifeline. So, I applied for retail sales jobs in the spring of 2019.
The universe typically offers you what you want after you accept what you need. I needed a job to settle my debt and reach $0 again.
And the universe listened.
After being hired as an Adore Expert, I became a Virtual Learning Facilitator. Enough said.
After weeks of economic damage from the pandemic.
This employment let me work from home during the pandemic. It taught me excellent business skills.
I was active in brainstorming, onboarding new personnel, and expanding communication as we grew.
This job gave me vital skills and a regular paycheck during the pandemic.
It wasn't until January of 2022 that I left on my own accord to try to work for myself again — this time, it's going much better.
Adore was perfect. We valued:
Connection

Discovery

Empathy
Everything we did centered on compassion, and we held frequent Justice Calls to discuss diversity and work culture.
The last day of onboarding typically ended in tears as employees felt like they'd found a home, as I had.
Like all nice things, the wonderful vibes ended.
First indication of distress
My first day at the workplace was great.
Fun, intuitive, and they wanted creative individuals, not salesman.
While sales were important, the company's vision was more important.
"To deliver joy through life-changing mobile retail experiences."
Thorough, forward-thinking training. We had a module on intuition. It gave us role ownership.
We were flown cross-country for training, gave feedback, and felt like we made a difference. Multiple contacts responded immediately and enthusiastically.
The atmosphere was genuine.
Making money was secondary, though. Incredible service was a priority.
Jon and Tim answered new hires' questions during Zoom calls during onboarding. CEOs seldom meet new hires this way, but they seemed to enjoy it.
All appeared well.
But in late 2021, things started changing.
Adore's leadership changed after its IPO. From basic values to sales maximization. We lost communication and were forced to fend for ourselves.
Removed the training wheels.
It got tougher to gain instructions from those above me, and new employees told me their roles weren't as advertised.
External money-focused managers were hired.
Instead of creative types, we hired salespeople.
With a new focus on numbers, Adore's uniqueness began to crumble.
Via Zoom, hundreds of workers were let go.
So.
Early in 2022, mass Zoom firings were trending. A CEO firing 900 workers over Zoom went viral.
Adore was special to me, but it became a headline.
30 June 2022, Vice Motherboard published Watch as Adore's CEO Fires Hundreds.
It described a leaked video of Jon Swanson laying off all staff in Canada and the UK.
They called it a "notice of redundancy".
The corporation couldn't pay its employees.
I loved Adore's underlying ideals, among other things. We called clients Adorers and sold solutions, not add-ons.
But, like anything, a company is only as strong as its weakest link. And obviously, the people-first focus wasn't making enough money.
There were signs. The expansion was presumably a race against time and money.
Adore finally declared bankruptcy.
Adore declared bankruptcy 3 months after going public. It happened in waves, like any large-scale fall.
Initial key players to leave were

Then, communication deteriorated.

Lastly, the corporate culture disintegrated.
6 months after leaving Adore, I received a letter in the mail from a Law firm — it was about my stocks.
Adore filed Chapter 11. I had to sue to collect my worthless investments.
I hoped those stocks will be valuable someday. Nope. Nope.
Sad, I sighed.
$1.2 billion firm gone.
I left the workplace 3 months before starting a writing business. Despite being mediocre, I'm doing fine.
I got up as Adore fell.
Finally, can we scale kindness?
I trust my gut. Changes at Adore made me leave before it sank.
Adores' unceremonious slide from a top startup to bankruptcy is astonishing to me.
The company did everything perfectly, in my opinion.
first to market,

provided excellent service

paid their staff handsomely.

was responsible and attentive to criticism
The company wasn't led by an egotistical eccentric. The crew had centuries of cumulative space experience.
I'm optimistic about the future of work culture, but is compassion scalable?
Stephen Moore
10 months ago
Web 2 + Web 3 = Web 5.
Monkey jpegs and shitcoins have tarnished Web3's reputation. Let's move on.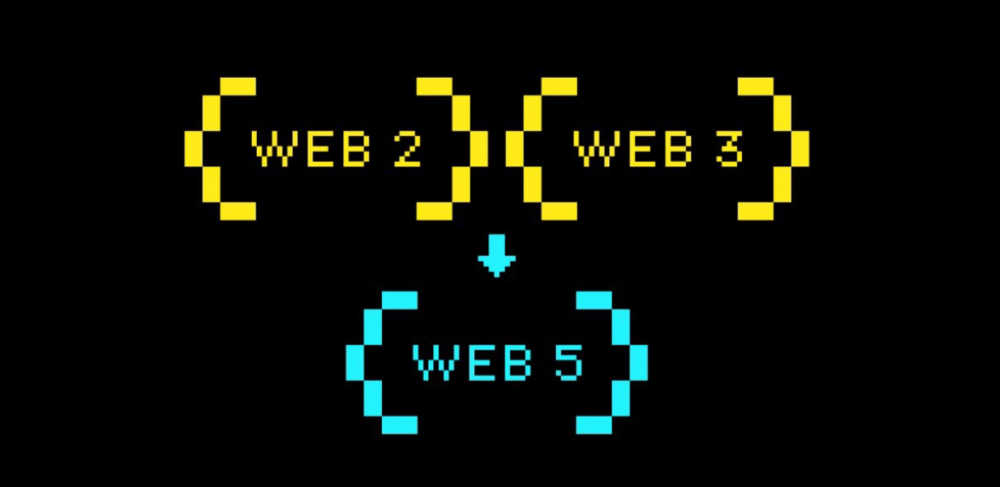 Web3 was called "the internet's future."
Well, 'crypto bros' shouted about it loudly.
As quickly as it arrived to be the next internet, it appears to be dead. It's had scandals, turbulence, and crashes galore:
Web 3.0's cryptocurrencies have crashed. Bitcoin's all-time high was $66,935. This month, Ethereum fell from $2130 to $1117. Six months ago, the cryptocurrency market peaked at $3 trillion. Worst is likely ahead.

Gas fees make even the simplest Web3 blockchain transactions unsustainable.

Terra, Luna, and other dollar pegs collapsed, hurting crypto markets. Celsius, a crypto lender backed by VCs and Canada's second-largest pension fund, and Binance, a crypto marketplace, have withheld money and coins. They're near collapse.

NFT sales are falling rapidly and losing public interest.
Web3 has few real-world uses, like most crypto/blockchain technologies. Web3's image has been tarnished by monkey profile pictures and shitcoins while failing to become decentralized (the whole concept is controlled by VCs).
The damage seems irreparable, leaving Web3 in the gutter.
Step forward our new saviour — Web5
Fear not though, as hero awaits to drag us out of the Web3 hellscape. Jack Dorsey revealed his plan to save the internet quickly.
Dorsey has long criticized Web3, believing that VC capital and silicon valley insiders have created a centralized platform. In a tweet that upset believers and VCs (he was promptly blocked by Marc Andreessen), Dorsey argued, "You don't own "Web3." VCs and LPs do. Their incentives prevent it. It's a centralized organization with a new name.
Dorsey announced Web5 on June 10 in a very Elon-like manner. Block's TBD unit will work on the project (formerly Square).
Web5's pitch is that users will control their own data and identity. Bitcoin-based. Sound familiar? The presentation pack's official definition emphasizes decentralization. Web5 is a decentralized web platform that enables developers to write decentralized web apps using decentralized identifiers, verifiable credentials, and decentralized web nodes, returning ownership and control over identity and data to individuals.
Web5 would be permission-less, open, and token-less. What that means for Earth is anyone's guess. Identity. Ownership. Blockchains. Bitcoin. Different.
Web4 appears to have been skipped, forever destined to wish it could have shown the world what it could have been. (It was probably crap.) As this iteration combines Web2 and Web3, simple math and common sense add up to 5. Or something.
Dorsey and his team have had this idea simmering for a while. Daniel Buchner, a member of Block's Decentralized Identity team, said, "We're finishing up Web5's technical components."
Web5 could be the project that decentralizes the internet. It must be useful to users and convince everyone to drop the countless Web3 projects, products, services, coins, blockchains, and websites being developed as I write this.
Web5 may be too late for Dorsey and the incoming flood of creators.
Web6 is planned!

The next months and years will be hectic and less stable than the transition from Web 1.0 to Web 2.0. 
Web1 was around 1991-2004.

Web2 ran from 2004 to 2021. (though the Web3 term was first used in 2014, it only really gained traction years later.)

Web3 lasted a year.

Web4 is dead.
Silicon Valley billionaires are turning it into a startup-style race, each disrupting the next iteration until they crack it. Or destroy it completely.
Web5 won't last either.
Rachel Greenberg
9 months ago
The Unsettling Fact VC-Backed Entrepreneurs Don't Want You to Know
What they'll do is scarier.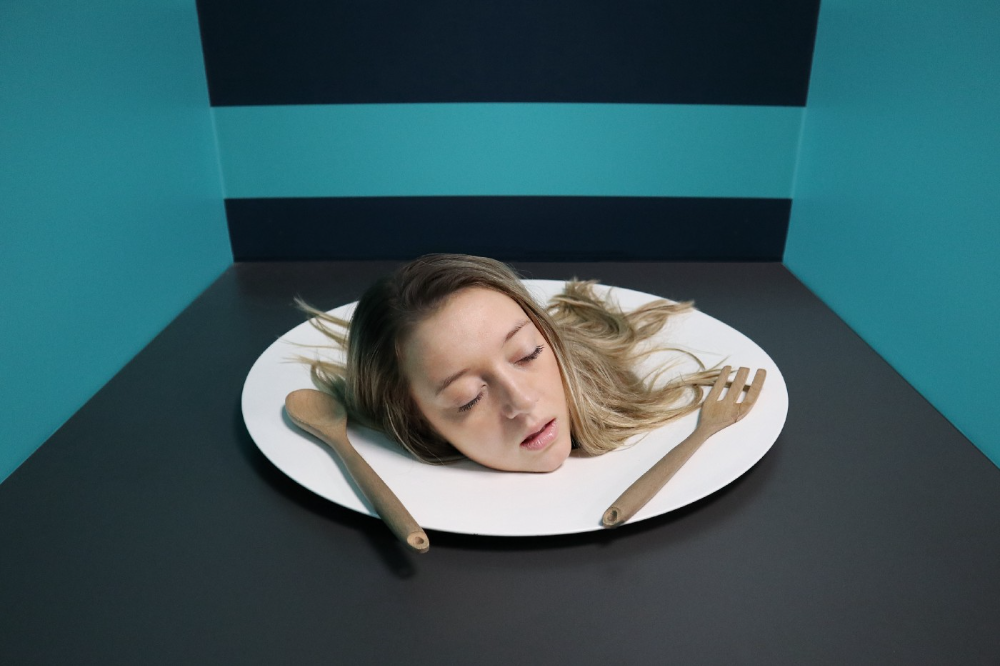 My acquaintance recently joined a VC-funded startup. Money, equity, and upside possibilities were nice, but he had a nagging dread.
They just secured a $40M round and are hiring like crazy to prepare for their IPO in two years. All signals pointed to this startup's (a B2B IT business in a stable industry) success, and its equity-holding workers wouldn't pass that up.
Five months after starting the work, my friend struggled with leaving. We might overlook the awful culture and long hours at the proper price. This price plus the company's fate and survival abilities sent my friend departing in an unpleasant unplanned resignation before jumping on yet another sinking ship.
This affects founders. This affects VC-backed companies (and all businesses). This affects anyone starting, buying, or running a business.
Here's the under-the-table approach that's draining VC capital, leaving staff terrified (or jobless), founders rattled, and investors upset. How to recognize, solve, and avoid it
The unsettling reality behind door #1
You can't raise money off just your looks, right? If "looks" means your founding team's expertise, then maybe. In my friend's case, the founding team's strong qualifications and track records won over investors before talking figures.
They're hardly the only startup to raise money without a profitable customer acquisition strategy. Another firm raised money for an expensive sleep product because it's eco-friendly. They were off to the races with a few keywords and key players.
Both companies, along with numerous others, elected to invest on product development first. Company A employed all the tech, then courted half their market (they're a tech marketplace that connects two parties). Company B spent millions on R&D to create a palatable product, then flooded the world with marketing.
My friend is on Company B's financial team, and he's seen where they've gone wrong. It's terrible.
Company A (tech market): Growing? Not quite. To achieve the ambitious expansion they (and their investors) demand, they've poured much of their little capital into salespeople: Cold-calling commission and salary salesmen. Is it working? Considering attrition and companies' dwindling capital, I don't think so.
Company B (green sleep) has been hiring, digital marketing, and opening new stores like crazy. Growing expenses should result in growing revenues and a favorable return on investment; if you grow too rapidly, you may neglect to check that ROI.
Once Company A cut headcount and Company B declared "going concerned", my friend realized both startups had the same ailment and didn't recognize it.
I shouldn't have to ask a friend to verify a company's cash reserves and profitability to spot a financial problem. It happened anyhow.
The frightening part isn't that investors were willing to invest millions without product-market fit, CAC, or LTV estimates. That's alarming, but not as scary as the fact that startups aren't understanding the problem until VC rounds have dried up.
When they question consultants if their company will be around in 6 months. It's a red flag. How will they stretch $20M through a 2-year recession with a $3M/month burn rate and no profitability? Alarms go off.
Who's in danger?
In a word, everyone who raised money without a profitable client acquisition strategy or enough resources to ride out dry spells.
Money mismanagement and poor priorities affect every industry (like sinking all your capital into your product, team, or tech, at the expense of probing what customer acquisition really takes and looks like).
This isn't about tech, real estate, or recession-proof luxury products. Fast, cheap, easy money flows into flashy-looking teams with buzzwords, trending industries, and attractive credentials.
If these companies can't show progress or get a profitable CAC, they can't raise more money. They die if they can't raise more money (or slash headcount and find shoestring budget solutions until they solve the real problem).
The kiss of death (and how to avoid it)
If you're running a startup and think raising VC is the answer, pause and evaluate. Do you need the money now?
I'm not saying VC is terrible or has no role. Founders have used it as a Band-Aid for larger, pervasive problems. Venture cash isn't a crutch for recruiting consumers profitably; it's rocket fuel to get you what and who you need.
Pay-to-play isn't a way to throw money at the wall and hope for a return. Pay-to-play works until you run out of money, and if you haven't mastered client acquisition, your cash will diminish quickly.
How can you avoid this bottomless pit? Tips:
Understand your burn rate

Keep an eye on your growth or profitability.

Analyze each and every marketing channel and initiative.

Make lucrative customer acquisition strategies and satisfied customers your top two priorities. not brand-new products. not stellar hires. avoid the fundraising rollercoaster to save time. If you succeed in these two tasks, investors will approach you with their thirsty offers rather than the other way around, and your cash reserves won't diminish as a result.
Not as much as your grandfather
My family friend always justified expensive, impractical expenditures by saying it was only monopoly money. In business, startups, and especially with money from investors expecting a return, that's not true.
More founders could understand that there isn't always another round if they viewed VC money as their own limited pool. When the well runs dry, you must refill it or save the day.
Venture financing isn't your grandpa's money. A discerning investor has entrusted you with dry powder in the hope that you'll use it wisely, strategically, and thoughtfully. Use it well.